Marquette is a lovely town in the Upper Peninsula of Michigan. Sitting on the shore of the beautiful Lake Superior, it's a destination for outdoor activities during summer and winter alike.
However, apart from beautiful views, hikes, and bike rides, it has a flourishing restaurant scene! Although it may be a small town, it has many excellent dining options to explore. Furthermore, there is a large variety of cuisine options, including American, Mexican, German, Louisiana Southern, and more.
If you're looking for tasty meals to eat while exploring Marquette, keep reading this list of the 14 best restaurants.
Best Restaurants in Marquette, MI
Lagniappe Cajun Creole Eatery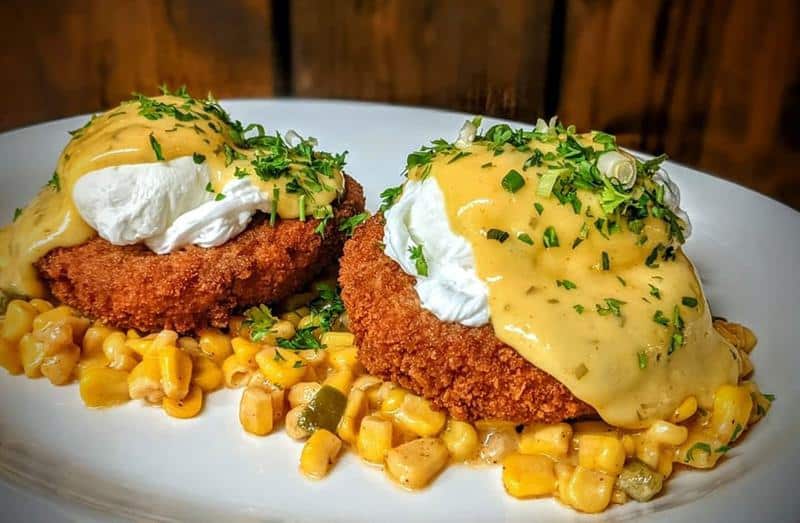 Address: 145 Jackson Cut Aly, Marquette, MI 49855
Phone: +1 906 226 8200
Known For: spicy cajun New Orleans flavors
Lagniappe is a must-visit if you love the spicy cajun New Orleans taste. It is a Cajun-Creole eatery located in an old bowling alley on Washington Street that will definitely delight your taste buds.
At Lagniappe, they serve all your favorite Louisiana Southern favorites, gumbo, jambalaya, red beans, rice, fried gator bites, and fried frog legs. Some of the most favored dishes are the seafood risotto, the Lagniappe salad, and the seafood bisque.
Still, the menu is extensive and includes anything you desire. For instance, not everything is spicy, as you might expect from Creole food. But no matter what you choose, don't forget to try one of their Category 5 Hurricane cocktails.
The Vierling Restaurant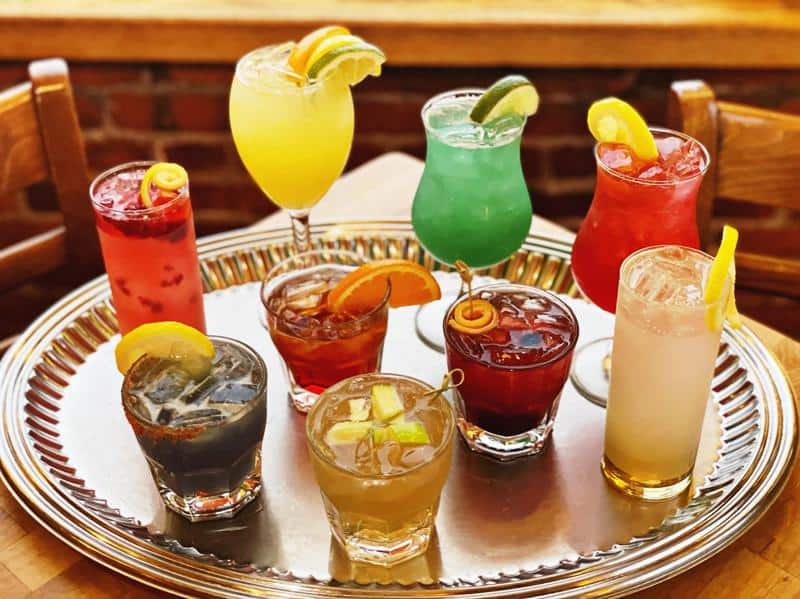 Address: 119 S Front St, Marquette, MI 49855
Phone: +1 906 228 3533
Known For: one of the oldest bars in the city
The Vierling is not just a simple restaurant. It is a historical destination. Initially, it was a bar operating from 1862 to 1917. After a long hiatus, it was reopened in 1985 as the Vierling Restaurant.
Although it has been modernized and is now one of the most well-known pubs and restaurants in the city, the building still contains many of the original features.
Today it offers a mix of casual and high-end food, such as steaks, seafood, pasta, salads, and sandwiches. Furthermore, it serves its own beer on tap, as well as other local favorites.
Vango's Pizza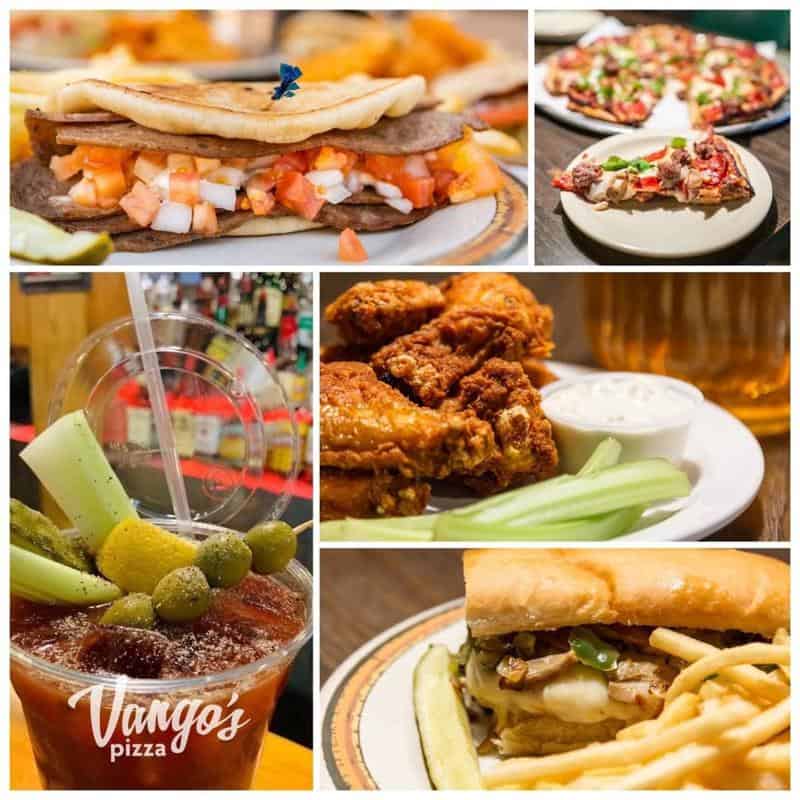 Address: 927 N 3rd St, Marquette, MI 49855
Phone: +1 906 228 7707
Known For: specialty entrees such as Roasted Greek Chicken and Dolmathes
Vango's is the oldest pizza parlor in Marquette, specializing in fresh homemade pizza dough and sauces. It is a casual spot to grab drinks and a bite to eat with your friends.
Apart from pizza, their menu consists of classic and fusion dishes. They serve soups, salads, specialty entrees, and the best waffle fries you'll ever try. Also, they are known for their gyros and cudighi sandwiches.
Additionally, at Vango's, you can build your own pizza. Specifically, you choose the size you need, the sauce, and the toppings. They even have vegetarian options. So, if you love pizza, this is definitely a must-try restaurant.
Sol Azteca Mexican Restaurant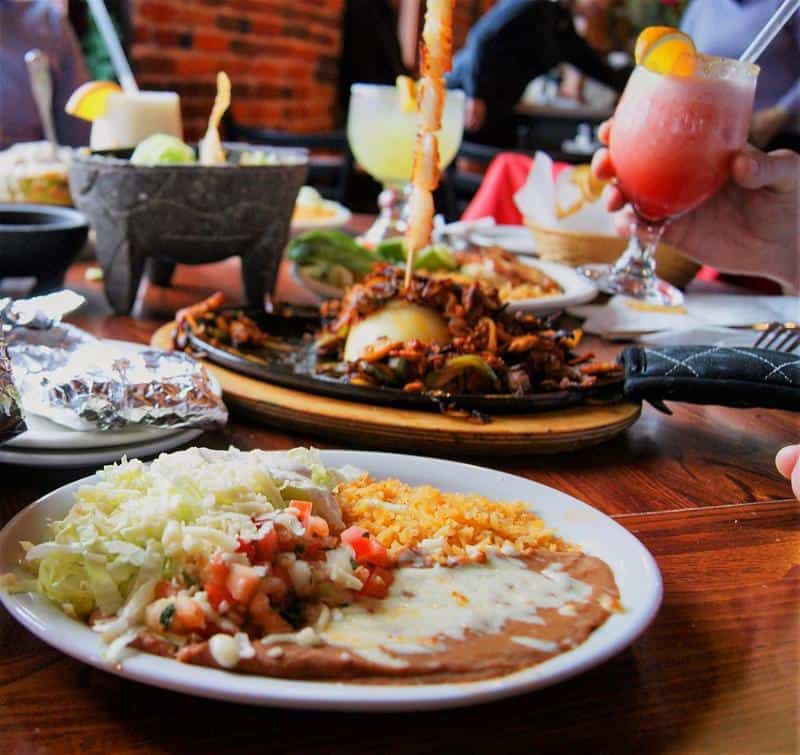 Address: 105 E Washington St, Marquette, MI 49855
Phone: +1 906 273 2222
Known For: authentic Mexican and Tex-Mex cuisine
Sol Azteca Located in Marquette's historic waterfront district, Sol Azteca offers excellent authentic Mexican food in a casual atmosphere. The restaurant's high-ceiling and rustic-industrial vibe make it a premium spot for a lively dining experience.
The restaurant also has the best view of Lake Superior. They offer outdoor seating during summer, but you can also marvel at the breathtaking views of the lake year-round from the inside.
At Sol Azteca, you'll have large portions of delectable food. You can choose from seafood to chicken, beef, or pork, to vegetarian. Enjoy a salad, enchiladas, tacos, burritos, or a big plate of a specialty entree, for a full-course meal.
Iron Bay Restaurant and Drinkery
Address: 105 E Washington St, Marquette, MI 49855
Phone: +1 906 273 0990
Known For: chic-casual american restaurant
Located in the restored 1872 Iron Bay Foundry building, Iron Bay Restaurant is a chic casual American restaurant with a diverse menu and a warm and friendly atmosphere.
Situated by Lake Superior's shoreline, the restaurant's interior incorporates the history of Lower Harbor and Marquette. For instance, across its walls, you'll find pictures and captions outlining the area's past, while some of its tables are made with old grates from the Mackinac Bridge.
Iron Bay's menu offers delicious pub grub, while the taproom offers tasty beers, wines, and cocktails. They serve burgers, salads, sandwiches, and even desserts from the Peace Pie Company.
Donckers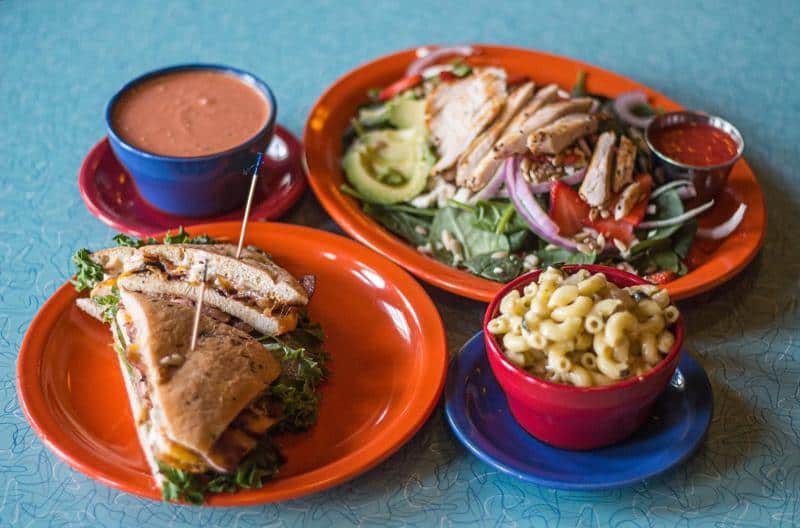 Address: 137 W Washington St, Marquette, MI 49855
Phone: +1 906 226 6110
Known For: diverse delicious ice cream shake flavors and sodas
Opened in 1896 as a hometown candy shop, Donckers has been on Washington Street in Marquette for 125 years. It is still formatted as an old-fashioned soda fountain and candy store. But since 2008, it also operates a delicious diner-style restaurant.
Donckers is the ideal spot for a comforting homestyle breakfast or lunch. The menu serves soups, salads, burgers, grills, and sandwiches with weekly specials. Furthermore, they have a well-rounded selection of both meat and vegetarian options.
After dining, don't forget to try one of their many ice cream flavors or chocolates. After all, their ice cream shakes and sodas are just mouthwatering.
Jean Kay's Pasties and Subs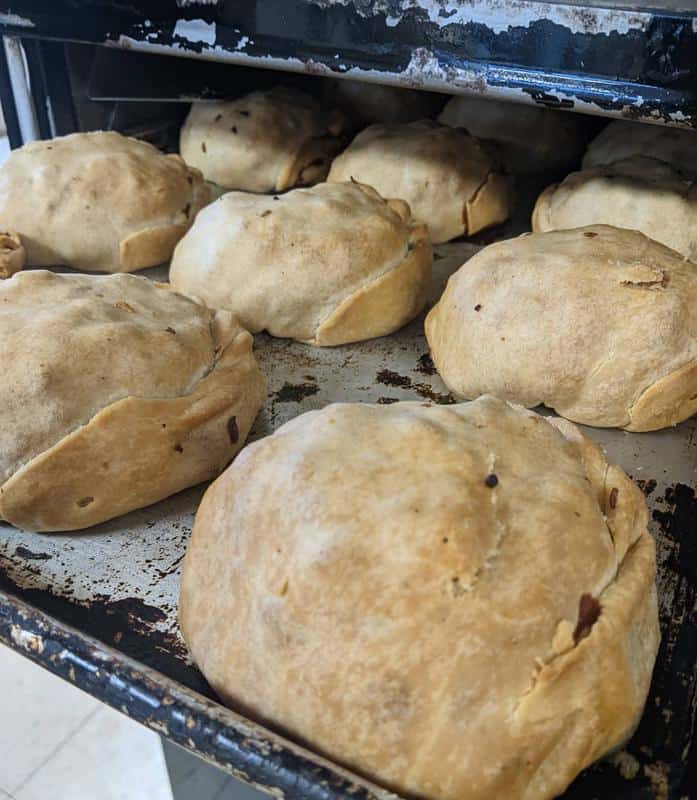 Address: 1635 Presque Isle Ave, Marquette, MI 49855
Phone: +1 906 228 5310
Known For: English-stye pasties
If you are after something delicious, quick, and with no fanfare, then Jean Kay's Pasties should be your destination. It is an informal American sandwich shop known for its Michigan-style meat and subs.
The menu is simple. It consists of pasties, salads, and subs. The pastries are cooked daily and are delicious with meat and vegetarian options.There is no dining inside, but they offer tables outside. Otherwise, you can take the food away to eat.
The pasties resemble the traditional English ones and are hugely tasty. Usually, the pasties come with ketchup or gravy, or you can choose coleslaw as a side.
The 906 Sports Bar and Grill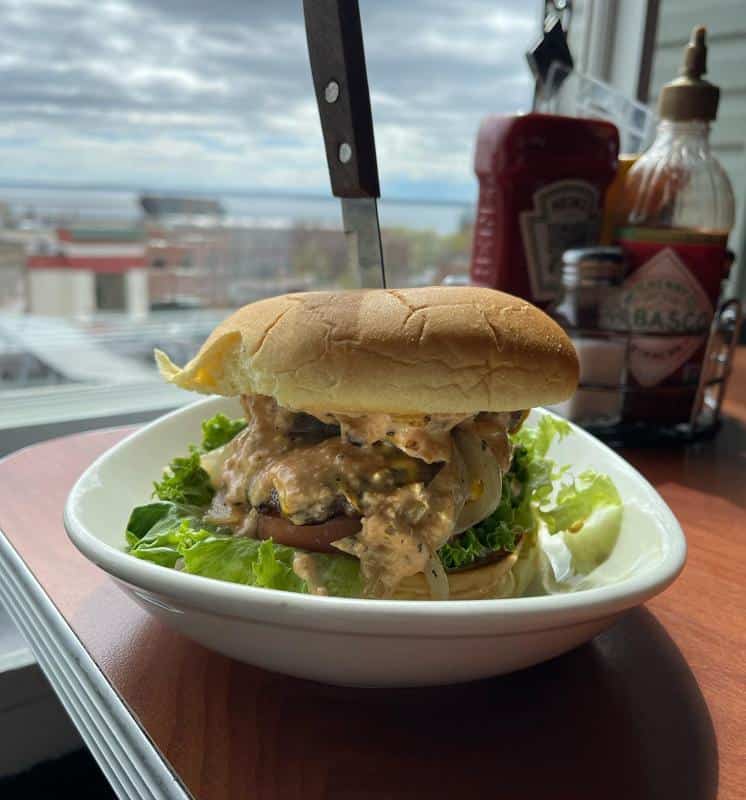 Address: 145 W Washington St, Marquette, MI 49855
Phone: +1 906 273 0706
Known For: laid-back and lively ambiance
The 906 Sports Bar and Grill is a laid-back sports bar and grill offering pub grub and draft beers. It's a chill place to hang out with friends and enjoy tasty drinks and food with your pals.
The lively atmosphere, excellent comfort food, and multiple large TV screens make this pub a top pick for the best birthday restaurants in Marquette. It is a fantastic destination to celebrate and simply have fun.
At 906 Sports Bar, be sure to share some Jalapeno Cheddar Tater Bits with your table. And then, grab a plate of The Eskymo burger with a side of Onion Rings while enjoying your favorite team's game.
Casa Calabria Restaurant and Lounge
Address: 1106 N 3rd St, Marquette, MI 49855
Phone: +1 906 228 5012
Known For: homestyle-authentic Italian cuisine
Voted the Upper Peninsula's favorite Italian restaurant, Casa Calabria is undoubtedly the place to go for tasty creamy pasta. It is an upscale dining spot with an extensive and fantastic menu.
Specifically, the menu offers a good range of dishes, including their famous lasagna, pizza, delicious pasta, and chicken and steak dishes.
Also, their garlic bread is exceptional.
The hearty plates offer heaping portions of homestyle-authentic cuisine while the environment is casual and inviting, with stone walls and a cute cocktail bar.
Stucko's Pub Grill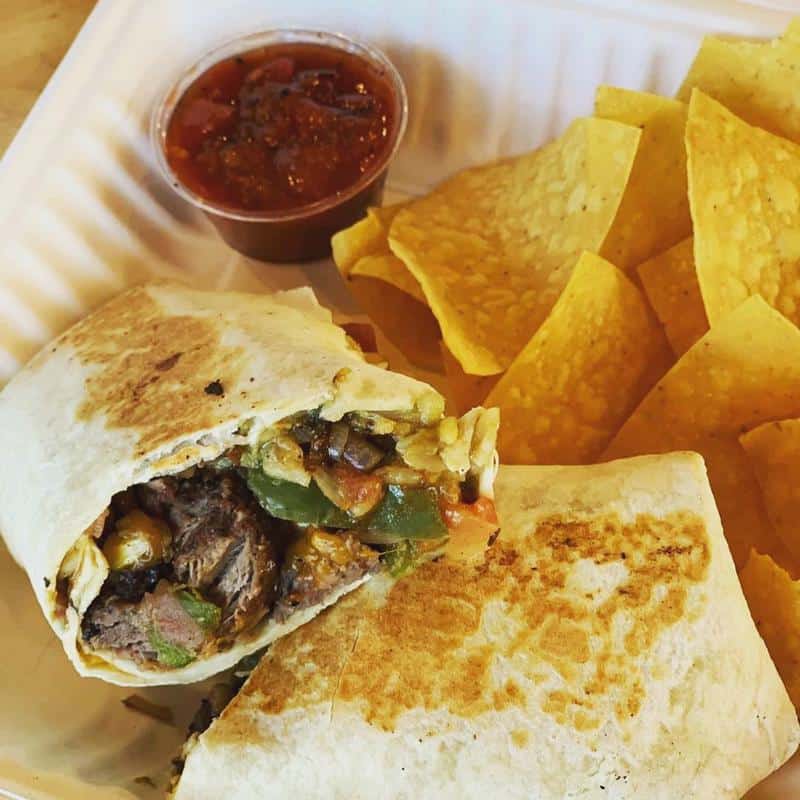 Address: 900 N 3rd St, Marquette, MI 49855
Phone: +1 906 226 1112
Known For: delectable burgers and other pub meals
Stucko's Pub is a casual sports bar and restaurant with its own patio. If you love burgers, then this is the place to go since these burgers have been voted the best in Marquette.
Its interior is simply designed and offers a relaxed and cozy atmosphere. This allows you to enjoy your meal while watching a game on the TV, chatting with your friends, and having a good time.
Of course, their food is also excellent. The restaurant offers several pub meals. But be sure to start your meal with Pub Nachos with BBQ Pork and then keep it simple with Beer Battered Whitefish with slaw and onion rings.
Portside Inn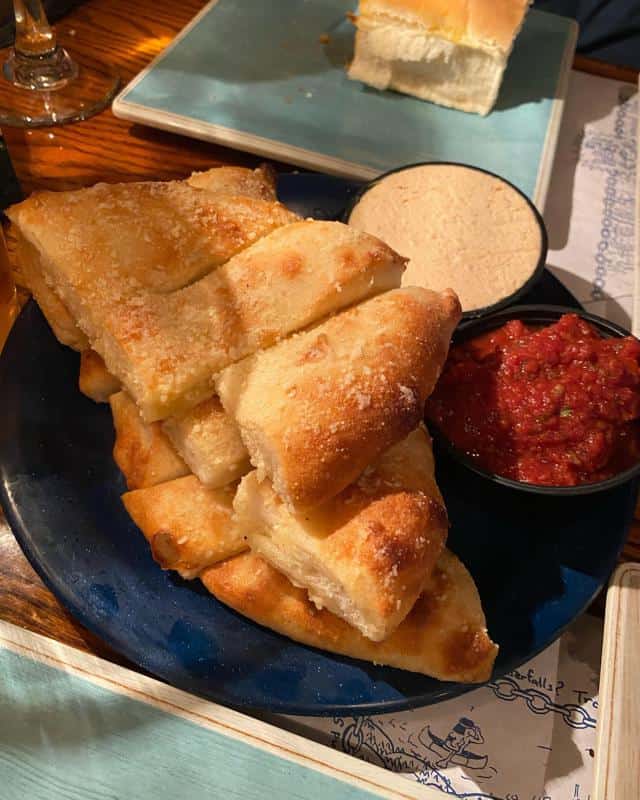 Address: 239 W Washington St, Marquette, MI 49855
Phone: +1 906 228 2041
Known For: nautical-themed interior and ambiance
Established in 1983, the Portside Inn is a longtime favorite of Marquette locals and visitors alike. It has a nautical-themed interior, including a fish aquarium in a cozy pub atmosphere.
As a family-run and operated restaurant, they prefer to do things the old-fashioned way so expect a menu of cooked-to-order great food. Specifically, the menu contains traditional items such as southern fried chicken and seasonally inspired chili.
Mostly, they are known for their famous breadsticks, which come topped with butter and parmesan cheese, with a delicious garlic cheese spread on the side. Also, they serve delicious pizza, sandwiches, and pasta dishes.
Bodega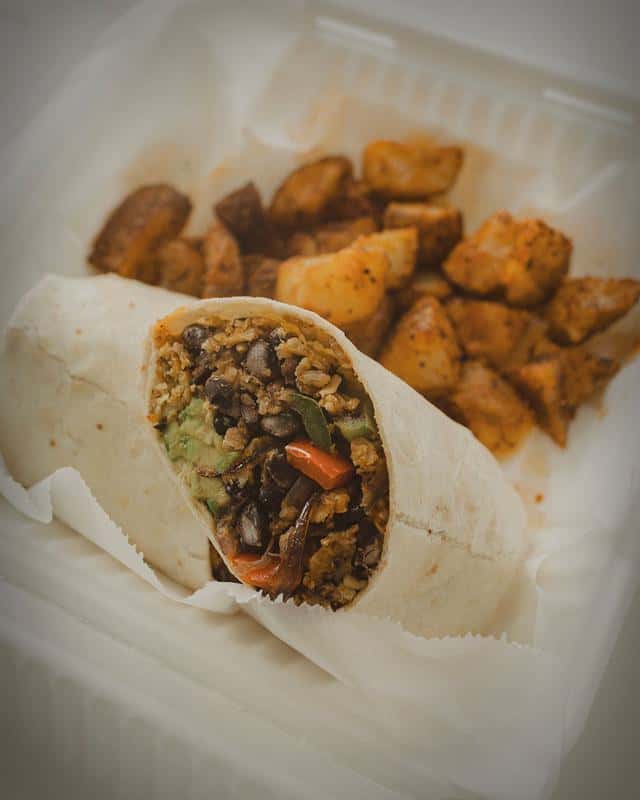 Address: 517 N 3rd St, Marquette, MI 49855
Phone: +1 906 226 7009
Known For: all-day breakfast meals
Bodega is a lovely cafe located on Third Street, famous for its delectable breakfast meals. In other words, if you're looking for the best way to start the day in Marquette, this should be your destination.
Everything is made from scratch using locally sourced ingredients, from the sauces to the biscuits, in support of the slow food movement. They also sell local art, wares, and gourmet groceries in the super hip setting.
Their meal is undoubtedly excellent, offering a variety of bread and even great vegan, vegetarian and gluten-free dishes. Make sure to order the Yogurt Sundae or Spuds Plate with one of the famous vegan bloody marys.
Delft Bistro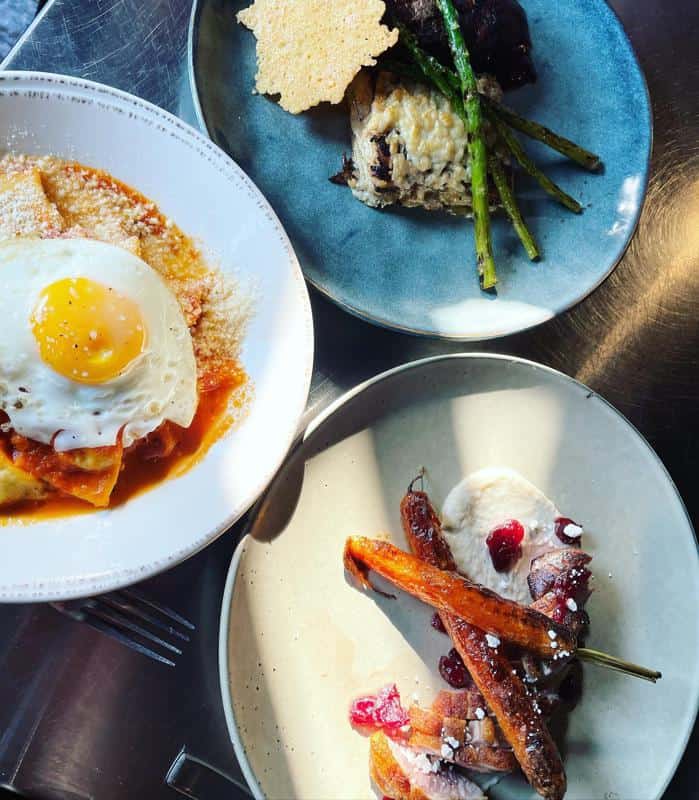 Address: 139 W Washington St, Marquette, MI 49855
Phone: +1 906 273 2455
Known For: vintage interior and elegant ambiance
The Delft Bistro is the restored old-fashioned Delft Theater that used to be on Washington Street. Serving modern American cuisine, the restaurant aims to give a new, high-end approach to classic dishes.
Their tagline is "Every plate achieves that elusive, cuisine-defining balance of sweet, salty, and sour — even dessert." And that can be seen from their extensive innovative menu. They have a variety of meals, including burgers, pasta, ribs, and even sushi.
Along with their excellent food, the restaurant offers an elegant ambiance for a lovely date night or a fancy girls' night out. As a converted movie theater, it still has vintage movie signage outside, giving it an elegant retro image.
Steinhaus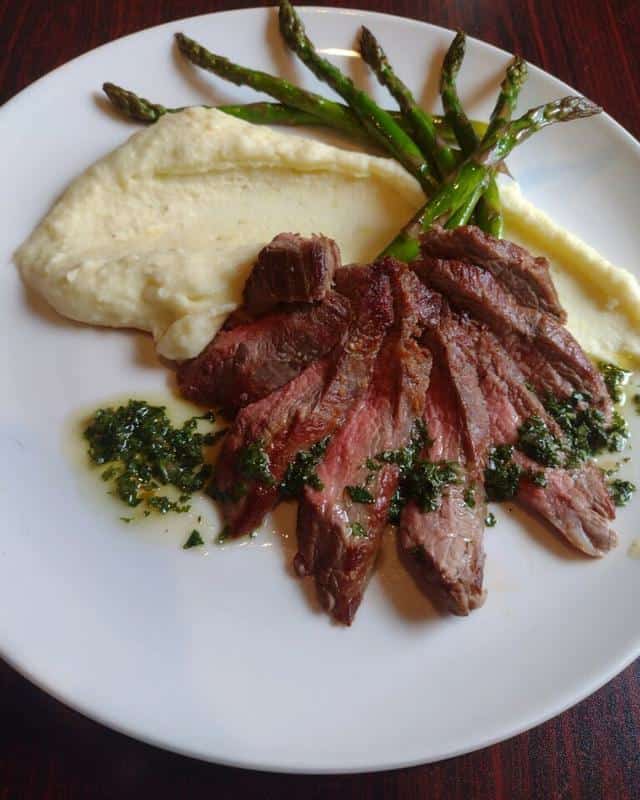 Address: 102 W Washington St #115, Marquette, MI 49855
Phone: +1 906 273 1531
Known For: European-style cuisine
Steinhaus is a relatively new addition to the Marquette food scene. For those who like to try different cuisines, you will love spending some time in this place as it's a casual spot serving unique food.
Steinhaus mainly serves German-inspired meals and other European-styled flavorful dishes. Some of their most popular dishes are schnitzel, pretzels, and sausages, produced and sourced from local farmers.
They also have more than fifty bottled beers, house-made cocktails, or wine selections. So, you will definitely leave this place feeling appetite-satisfied and thirst-quenched.
Read More:
Final Thoughts
Marquette offers a variety of foods to fit your tastes and desires after a day of exploring the city. Restaurants range from popular quick-stop eateries to unique local bistros of traditional American dishes and alternative or international cuisines.
Furthermore, you can find some of the best local wines, craft beers, and specialty cocktails at their pub and tap rooms, along with tasty snacks.