One of the 10 biggest casinos in Sin City, South Point boasts 3 hotel towers with about 2,100 rooms. This iconic Las Vegas hotel and casino also offers an equestrian center, movie theatre, and a bowling alley.
In addition to entertainment facilities, South Point has a modestly priced buffet with an open layout. The good news is that Garden Buffet went through a major renovation right before the pandemic started.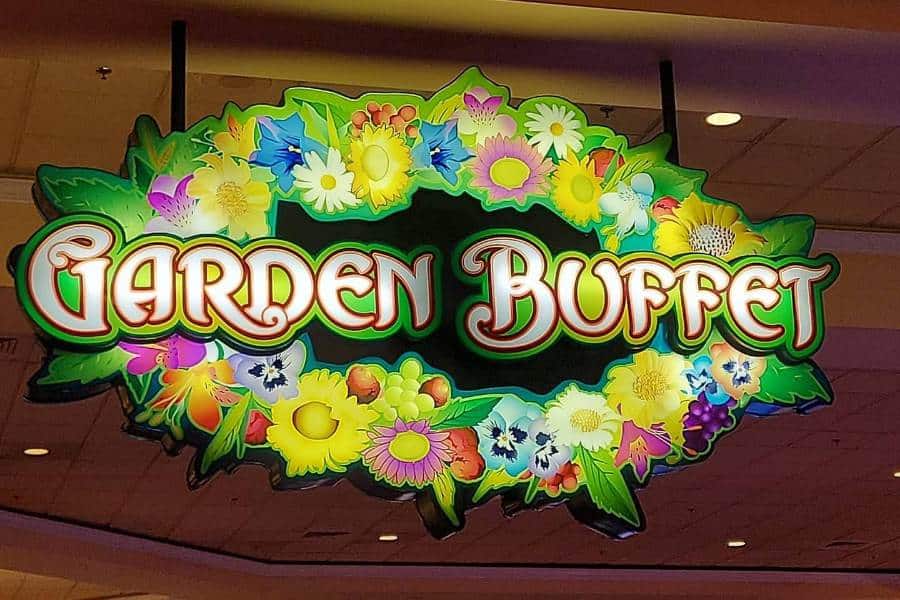 Today, Garden Buffet looks amazing with colorful design and a bright, welcoming atmosphere. You will find the Garden Buffet right off the casino floor on the second level of the resort.
Working Hours and Prices
As we mentioned before, South Point Garden Buffet is reasonably priced. The buffet offers breakfast, lunch, champagne brunch, prime rib dinner, and seafood nights.
Breakfast
Mon-Fri
7:00am – 10:00am
$14.95 | $11.95 (club)
Lunch
Mon-Fri
11:00am – 3:00pm
$18.95 | $15.95 (club)
Prime Rib & Champagne Brunch
Sat-Sun
8:00am – 3:00pm
$26.95 | $23.95 (club)
Prime Rib Dinner
Sat-Thur
4:00am – 9:00pm
$26.95 | $23.95 (club)
Seafood Night
Fri
4:00pm – 9:00pm
$44.95 | $41.95 (club)
*Kids(ages 4-8) half price
It is good to know that South Point offers a player's card. You can sign-up for the card for free!
Members of the Players Club will receive a $3 discount on the prices listed above. All you have to do is show the card when arriving at the Garden Buffet.
Garden Buffet Food Menu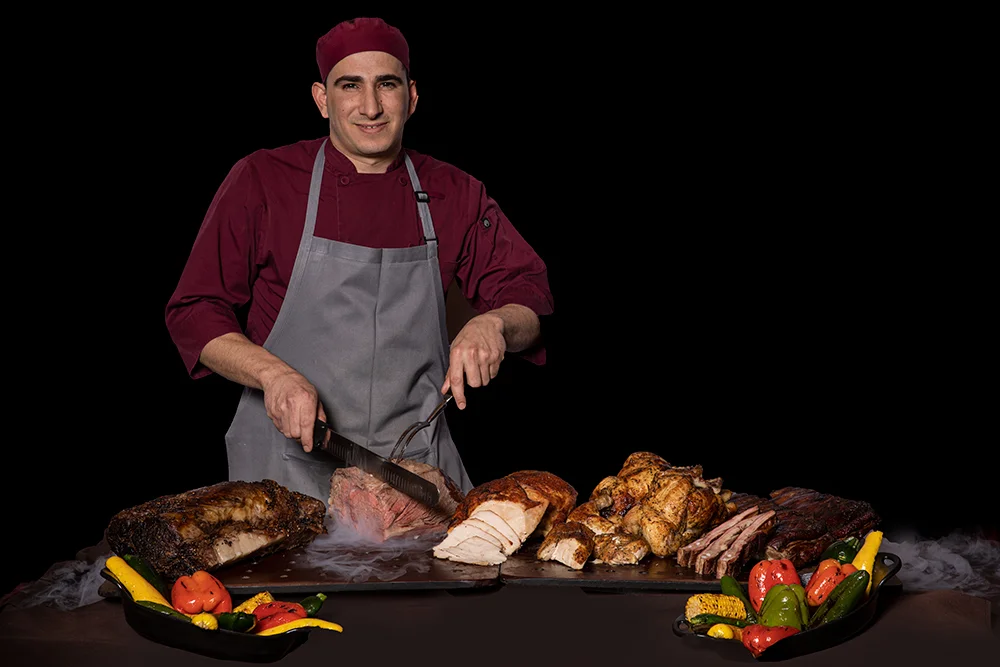 The Garden Buffet has six live cooking stations offering a wide array of selections at affordable prices. There are Asian, Mexican, Italian, Barbecue, Chinese, and Seafood dishes, as well as the Mongolian Grill.
The live-action food stations feature plenty of options. You have the chicken wing bar where you can choose your sauce.
There is also the Carving station where guests can get everything from prime rib and turkey breast to rotisserie chicken, rotisserie pork loin, pork ribs, and roasted prime rib of beef.
Not-to-me-missed is the Mongolian Grill with veggie, shrimp, chicken, and beef options.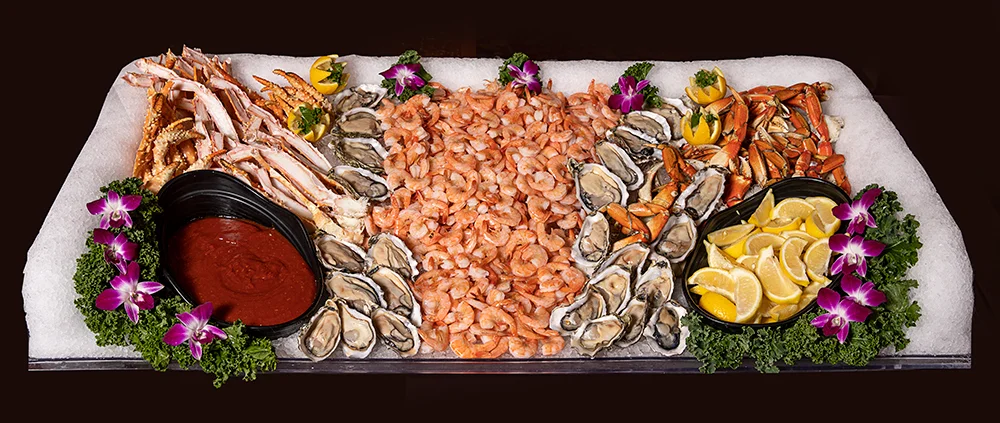 The diverse seafood station offers something for everyone. Whether you are craving sushi, wish to get peel-and-eat shrimp, or want to feast on crab legs, you are spoiled for choice.
In the mood for some dessert? Satisfy your sugar cravings with fruit cobbler, pies, bread pudding, and cheesecake.
Breakfast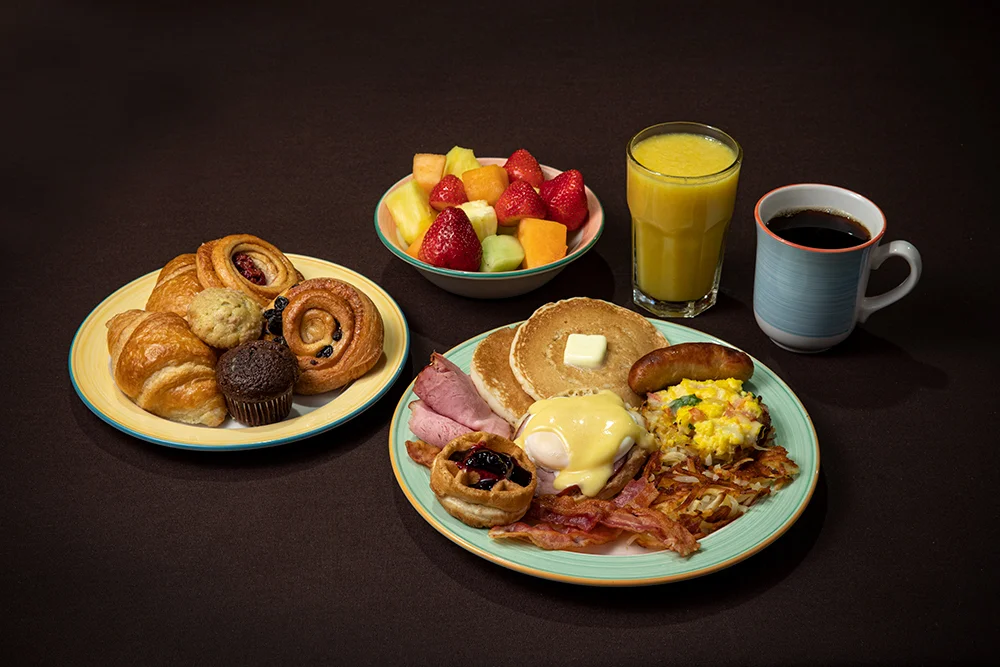 From Monday to Friday, guests can enjoy breakfast at the South Point Garden Buffet.
Expect to find all of the usual suspects at the breakfast buffet. There are your classic egg dishes, as well as hash browns, sausages, and bacon. For a healthier meal, go for the yogurt which is served with fresh fruit toppings.
Guests can also get freshly-prepared pancakes or order waffles with 4 different types of syrup.
The weekday breakfast at the Garden Buffet includes unlimited Bloody Marys.
Weekend Brunch
Having brunch at the Garden Buffet on the weekends is an absolute must. The highlight of this Las Vegas weekend brunch is the bottomless mimosas.
So, what's on the weekend brunch menu here at the Garden Buffet? The brunch includes the carving station with options such as roast turkey, smoked pork ribs, rotisserie chicken, and prime rib.
You can also get made-to-order fresh eggs and omelets, as well as sliced meats, cheese, and breads from the European breakfast counter.
Wish to enjoy fresh-off-the-grill specialties? Order French toast, iron fresh waffles, or pancakes prepared to your liking.
Get rid of that Sunday hangover at the soup and salad bar that has a selection of 5 different soups. Brunch guests can also get cooked-to-order beef, chicken, and shrimp dishes from the Mongolian Grill.
The Garden Buffet also offers a wide range of International dishes for brunch ranging from lox and bagels and British bangers to corned beef hash and fried steak with country gravy.
Dinner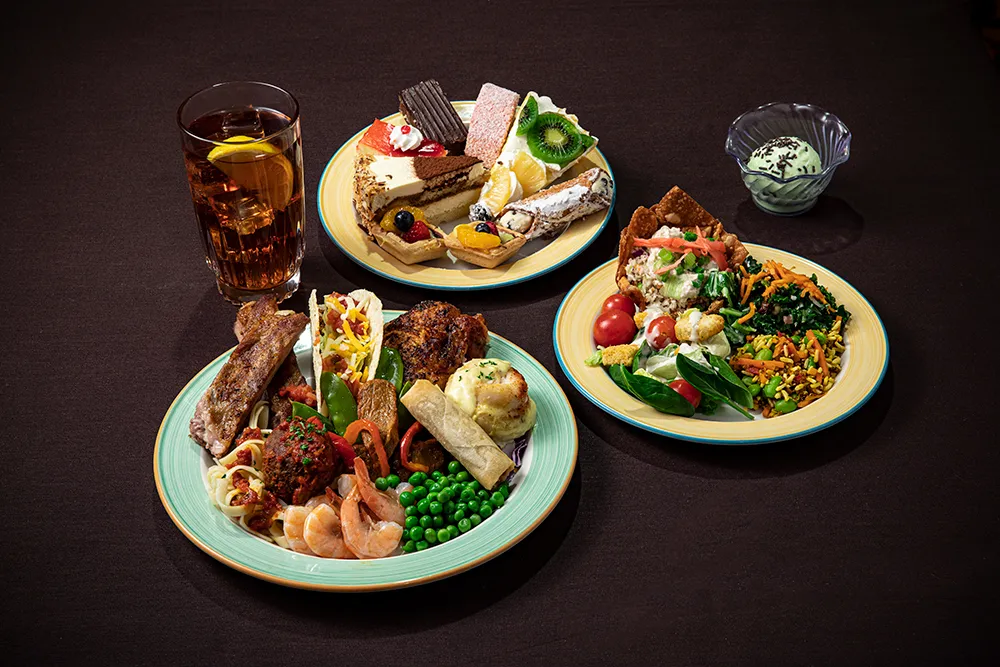 Dinner at South Point Garden Buffet is served daily. Fridays are reserved for the popular Seafood dinner which also includes two glasses of wine, sangria, or draft beer. Seafood options include peel & eat shrimp, seafood creole, sushi, and freshly-caught fish.
The Prime Rib Dinner is one of the most popular choices among visitors here at South Point Garden Buffet. Expect to find six live cooking stations including Asian, Mexican, Italian, Barbecue, Chinese, and Seafood.
From roasted turkey and mashed potatoes to stuffed baked tomatoes, Brussel sprouts, and veggie dishes, there is so much to choose from.
Check out the salad and soup bar for dinner offerings. Guests can also make their own dinner meal at the Mongolian Grill.
If you are craving some Mexican foods, go to the make-your-own burritos station. There is no shortage on Italian dishes available at the dinner buffet. In addition to pizza, the Italian station offers make-your-own pasta.
Meat lovers will want to check out the BBQ station where they will find beef ribs, meatloaf, brisket, and mac and cheese.
Also Read: