Tucked along the Gulf Coast of Mississippi, Biloxi is famous for its beaches, seafood, and casinos. With its booming seafood industry, one can expect to find fresh and delicious produce here.
Biloxi's rich cultural history is also reflected in its food, bringing an ethnic twist and range to classic meals we all know and love. Downtown Biloxi, in particular, has a vast variety of dining options for seafood lovers.
Here's a mix of the best seafood restaurants in Biloxi, MS ranging from pocket-friendly and casual to extravagant choices.
Our Top Picks:
Best Overall Seafood Restaurant: Half Shell Oyster House
Best Seafood Restaurant with a Bar: The Reef
Best Family Seafood Restaurant & With Best View: Shaggy's Biloxi Beach
Best Budget-Friendly Seafood Restaurant: Tasty Tails Seafood House
Best Seafood Restaurants in Biloxi
Half Shell Oyster House: Best Overall Seafood Restaurant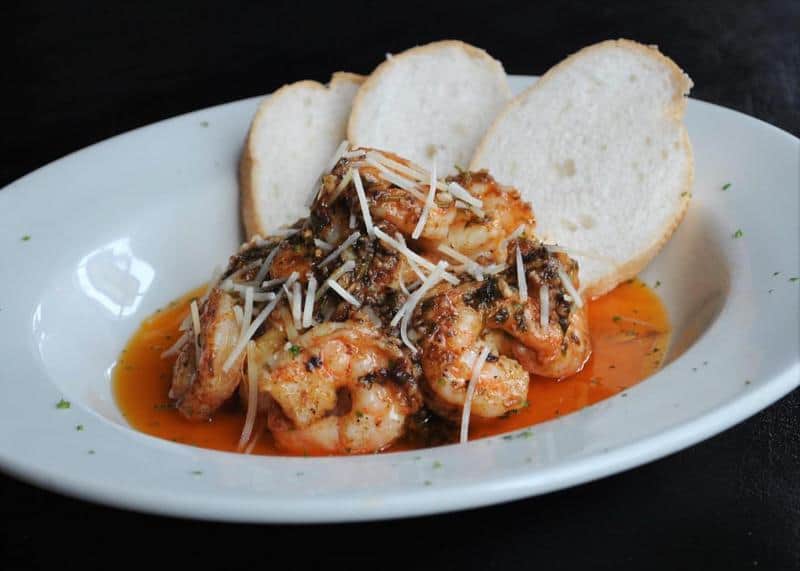 Location: 125 Lameuse St, Biloxi, MS 39530
Established in 2008 with love and attention, Half Shell Oyster House has homely touches that warm the heart and set a comforting ambiance. The earthy touch of exposed brick walls with idyllic stained glass and antique doors sets the perfect atmosphere to enjoy seafood and jazz music.
Try a generous serving of Big Easy Surf and Turf, Seafood Stuffed Portabellas, or a hearty bowl of Seafood Gumbo. For a classy date night, get the tantalizing charbroiled oysters and Redfish Orleans.
Besides their delectable seafood, they are also famous for their Pink Pearl Martini amongst a wide variety of wines, martinis, and beet. The Cultural Trip ranks it as the best seafood restaurant in Biloxi, and we wholeheartedly agree.
Highlights
Laidback and comfortable ambiance with tasteful aesthetics.
Huge variety of seafood menu.
Dedicated bar with signature martinis.
The Reef: Best Seafood Restaurant with a Bar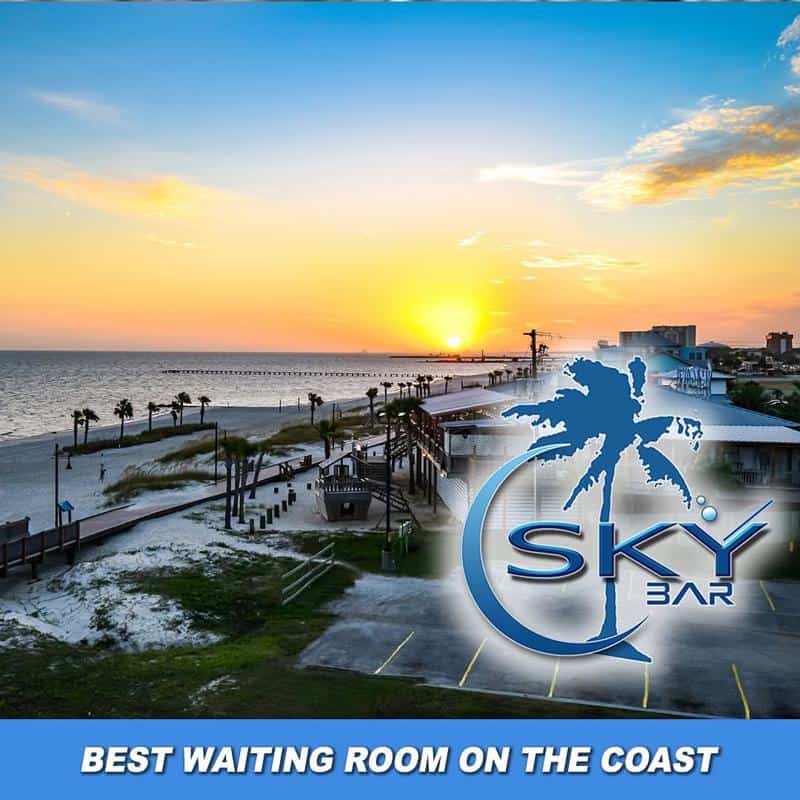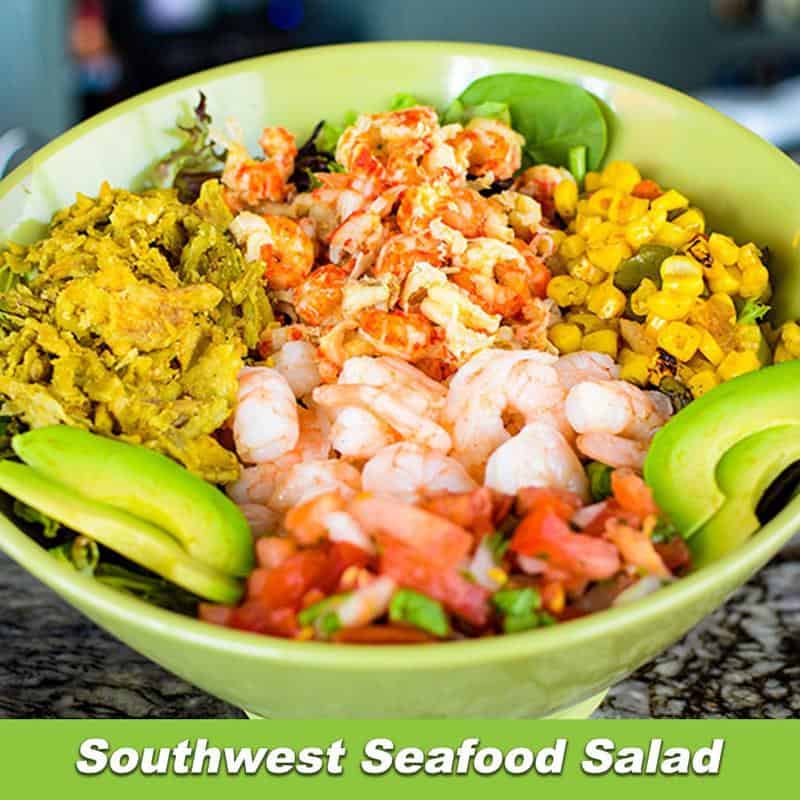 Location: 1749 Beach Blvd, Biloxi, MS 39531
Enjoying the spot in the top 10% of over 5 million restaurants worldwide, 2020 Traveler's Choice approves of the Reef as one of the best restaurants located on Biloxi Beach.
The fabulous beachfront location paired with fresh local seafood makes it a great place to get a taste of southern hospitality. The restaurant serves a dedicated variety of kid's menu items and is an affordable option for families.
The Reef is big on shrimps. Popcorn Shrimp, Shrimp and Grits, Shrimp po'boys, and seafood bites served as appetizers keep guests happy and satiated.
The 2nd floor of the restaurant is dedicated to Sky Bar flaunting an open-air setup with a DJ booth and band stage. Indulge in an impressive range of specialty drinks and 30 varieties of beers with music and entertainment.
Highlights
Affordable and family-friendly.
Lovely views with a waterfront bar.
Beautiful outdoor seating with fresh seafood platters.
Shaggy's Biloxi Beach: Best Family Seafood Restaurant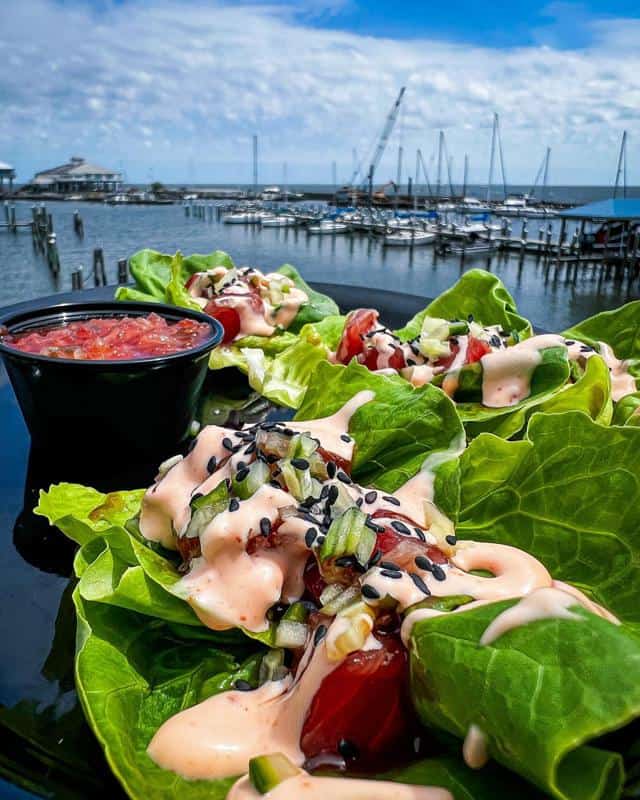 Location: 1763 Beach Blvd, Biloxi, MS 39531
With a warm and welcoming atmosphere to accommodate kids and adults alike, Shaggy's Biloxi Beach is an ideal family spot for seafood and entertainment.
Shaggy's enjoys the title of being the Best Outdoor Dining spot in Mississippi. The lively ambiance of the restaurant is contagious and invites you to indulge in their scrumptious Jerked Shrimp and Gumbo heightened with Jamaican flavors.
They also serve American classics like tacos and cheeseburgers, but the southern seafood dishes are the main attraction of their menu.
You'll love the idyllic beachfront location with views of the Gulf. The funky beach-themed décor further reinforces the restaurant's easygoing and tropical vibe.
Highlights
Family-friendly atmosphere with cozy, beach-themed décor.
Southern classics and Jamaican variety.
Beautiful gulf views.
Tasty Tails Seafood House: Best Budget-Friendly Seafood Restaurant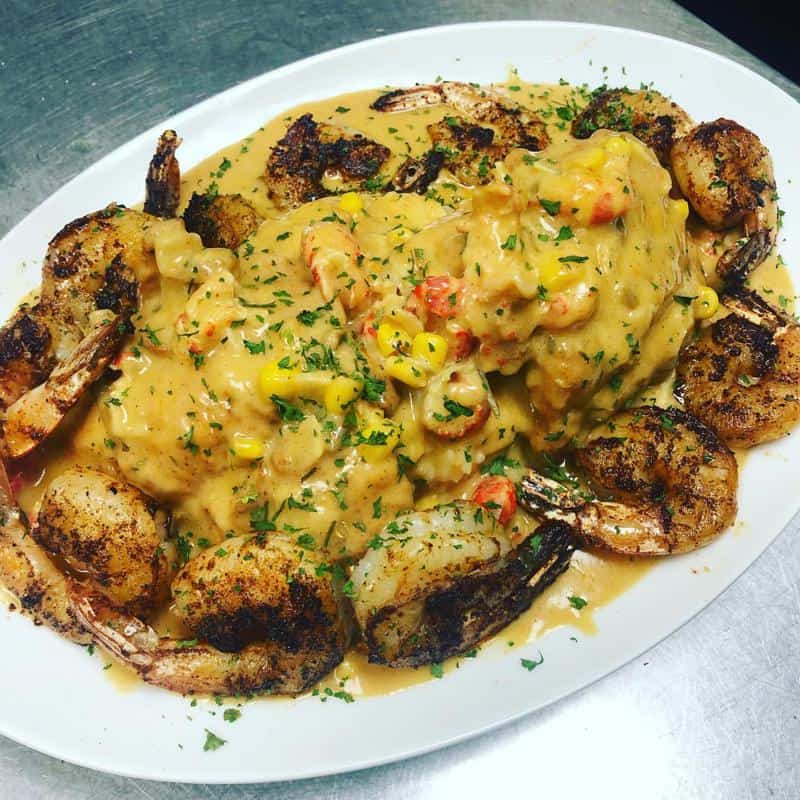 Location: 188 Reynoir St suite d, Biloxi, MS 39530
With an intoxicatingly lively vibe and a fun nautical theme, Tasty Tails Seafood House is a treat for seafood lovers. Visitors enjoy the energetic ambiance paired with a huge variety and generous serving of freshly prepared seafood.
Their signature dishes take every dish up a notch with hints of Cajun and Creole. The shrimp-fried rice goes well with lobster tails and crawfish, and visitors love a hearty bowl of gumbo or eggrolls to go. With economical rates and friendly service, visitors thoroughly enjoy the food at Tasty Tails.
Highlights
Budget-friendly choices with generous portion sizes.
Lively atmosphere.
Nautical layout with a huge range of seafood.
Bubba Gump Shrimp Biloxi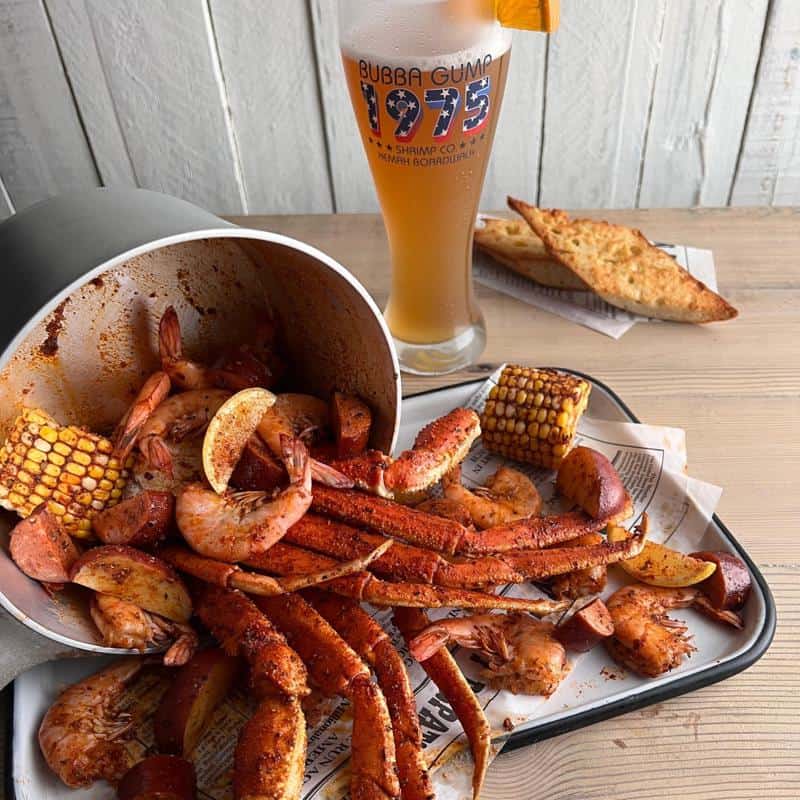 Location: 151 Beach Blvd, Biloxi, MS 39530
Mama always said life is like a box of shrimps. You always know it's going to be delicious.
Well, it may not exactly be what Forest Gump's mama said, but it's surely true when you are dining at Bubba Gump Shrimp.
Inspired by the heartwarming storyline of the movie, this is a family-friendly restaurant chain quite famous in Biloxi. Indulge in the classic southern charm of seafood with comforting dishes like the traditional fish and chips.
If you are a true Forest Gump fan, you will appreciate the iconic memorabilia of the movie dispersed throughout the restaurant's décor. The balcony seating area gives you the whole coastal experience and is ideal for families.
Highlights
Delicious range of cooked and raw seafood.
Inspired by Forest Gump with tasteful décor.
Family-friendly atmosphere with balcony seating.
Mary Mahoney's Old French House
Location: 110 Rue Magnolia, Biloxi, MS 39530
Mary Mahoney's Old French House will make you homesick, thanks to its unique homely setup and hearty seafood variety.
It has the best of New Orleans warmth with a cozy courtyard dining under the shade of the mighty oak. Mary Mahoney has served presidents, diplomats, and top-drawer celebrities with the finest southern-style dining and hospitality.
The local seafood is prepared to perfection with a huge variety of fishes, stuffed flounder, lobster tails, soft shell crabs, and much more.
We highly recommend this restaurant for date nights as it has beautiful courtyard seating and a private dining option available.
Highlights
Mesmerizing courtyard setting with fine dining.
A large variety of local seafood and delicacies.
Romantic ambiance.
Taranto's Crawfish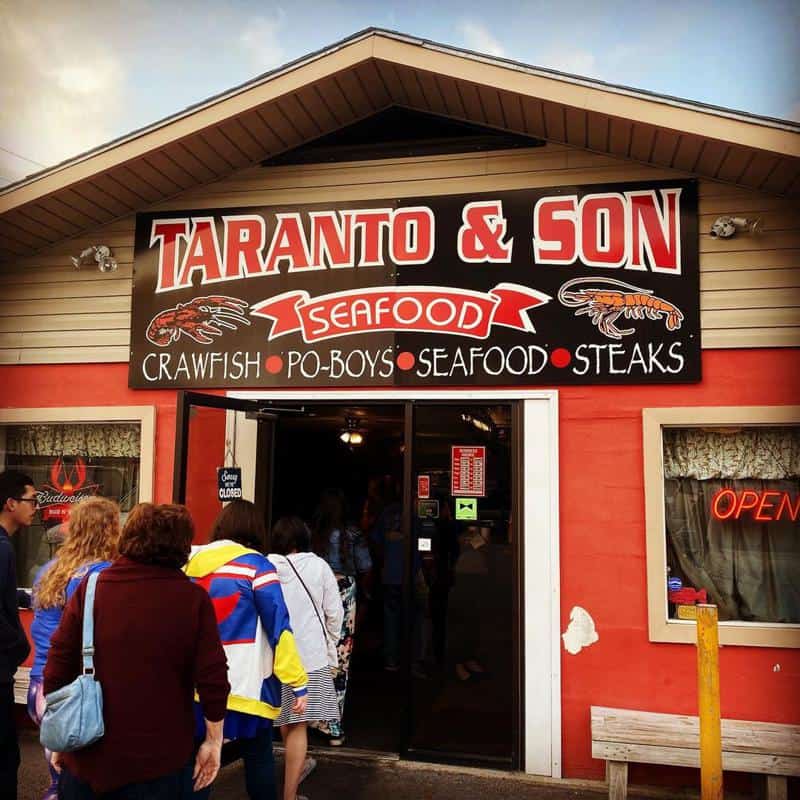 Location: 12404 John Lee Rd, Biloxi, MS 39532
A hidden gem tucked away from the hustle and bustle of the city, Taranto's Crawfish offers true country charm at its best. If you are a fan of crawfish, no other place compares to Taranto's!
They have a good selection of signature seafood dishes prepared with fresh ingredients. All the classic options like gumbo, po-boys, and shrimps are cooked to perfection.
They also have a daily specials menu that adds range and variety. If you are in the mood for something light, their sandwiches-to-go are quite economical and delicious.
Highlights
Delectably prepared crawfish and other classic seafood dishes.
Family-friendly atmosphere.
An idyllic spot with good service and economic rates.
Fillin' Station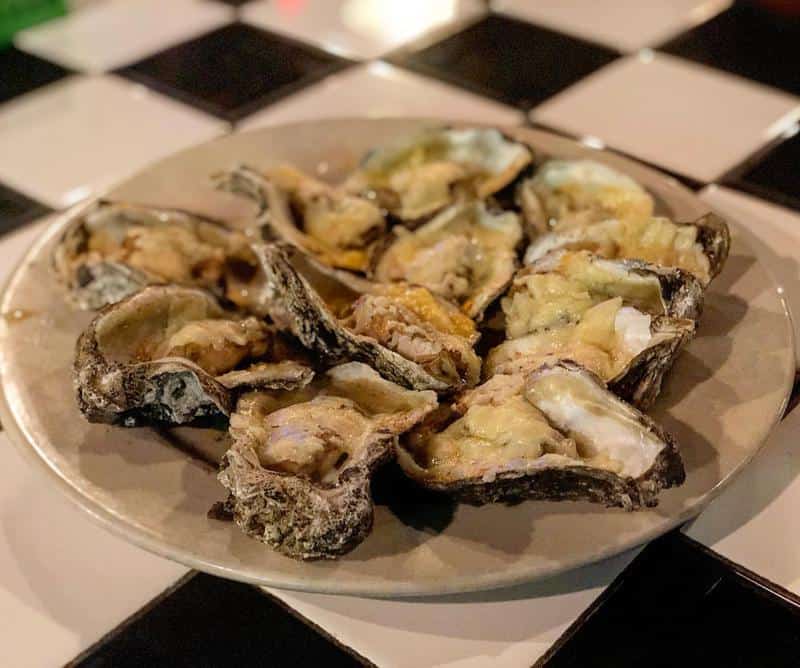 Location: 692 Howard Ave, Biloxi, MS 39530
Fillin' Station is a restaurant that stays true to its name. It fills you to the brim with mouthwatering seafood with a side of your favorite drink. Visitors love the calm and unpretentious atmosphere for casual dining.
The lively joint has both indoor and outdoor seating available to enjoy the weather or peaceful meals with your loved ones. Another distinct element of its décor is its classy gas station vibe. But don't worry; the quality of food is much higher than a gas station meal.
Dive into the seafood experience with charbroiled oysters, Cajun boiled crawfish, fried seafood baskets, raw oysters, and seared tuna. To mix it up a bit, they also serve roast beef po'boy and hamburger steaks.
Highlights
Casual dining with a laidback atmosphere.
Both indoor and outdoor seating is available.
Specialty seafood meals and American classics.
Adventures Pub & Spirits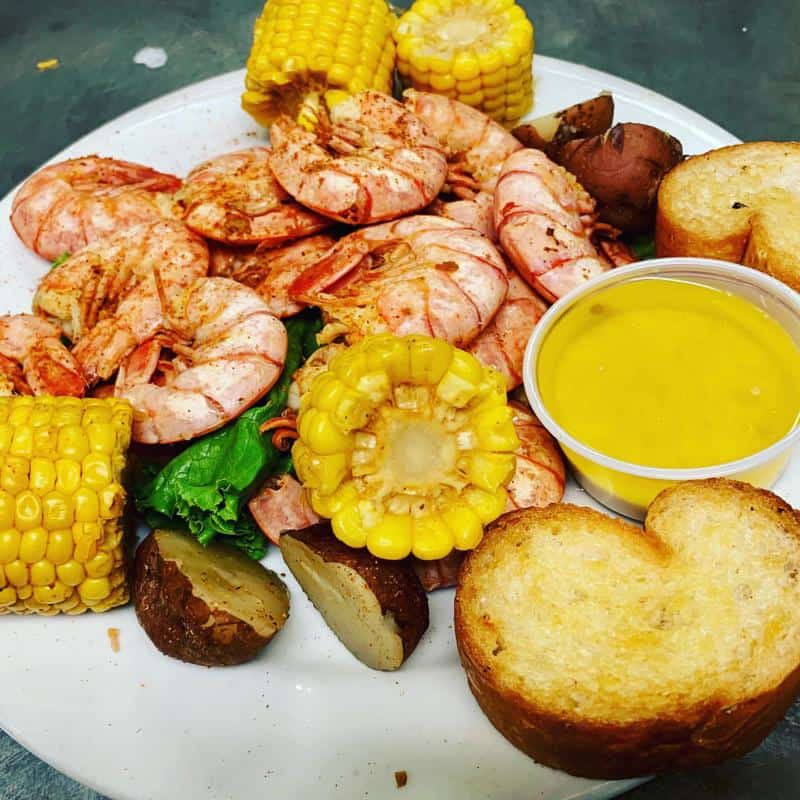 Location: 132 Lameuse St, Biloxi, MS 39530
With a legacy of success in the food industry, Adventures Pub and Spirits is a laidback restaurant and bar. It is the favorite hangout spot of locals and a must-visit restaurant for guests.
The delicious southern American cuisines include calamari, fresh oysters, yellowfin tuna, and catfish platter amongst other delicacies. The scrumptious meals perfectly pair with the elegant layout and relaxed ambiance of the place.
As a multi-award winner, the bar is also quite famous. The restaurant is only a block away from the famous Casino Row, making it perfect for late-night outings.
Highlights
Award-winning restaurant and bar.
Close to Casino Row.
Delicious seafood and casual ambiance.
Ruth's Chris Steak House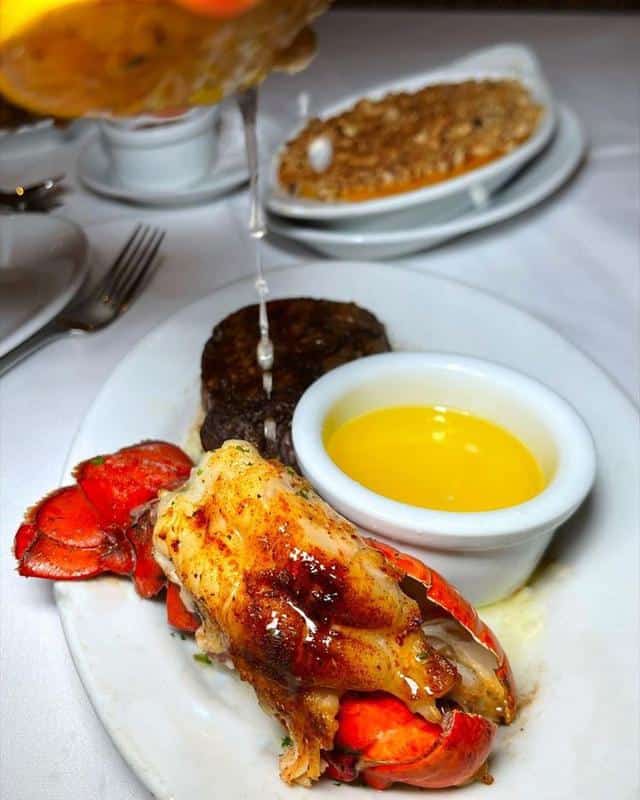 Location: 777 Beach Blvd, Biloxi, MS 39530
From a chilled seafood tower to a warm and comforting lobster mac and cheese, Ruth's Chris Steak House is a great spot for seafood lovers.
The upscale and elegant layout of Ruth's Chris Steak House wins heart with pleasant service and family-friendly ambiance. While famous for its signature steaks meticulously cooked to perfection, the restaurant also has a delectable variety of seafood.
Another highlight of the restaurant is its wide range of hand-crafted cocktails. Blended with fresh ingredients and fine spirits, the specialty drinks pair well with seafood and steaks.
Highlights
An upscale steakhouse with USDA prime beef.
Good range of seafood in an elegant setting.
Hand-crafted signature cocktails.
Read More:
Conclusion
Biloxi, MS has an impressive range to curb your southern seafood cravings. It is a complete package for visitors, opening up its beauty with wonderful water views, exciting nightlife with bars and casinos, and tantalizing seafood with intense flavors.
Whether you are looking to party with friends or enjoy hearty dinners with the whole family, the seafood restaurants in Biloxi offer a range and variety for all. While some have a whole kid's menu, others stock up on handcrafted beers and specialty cocktails to keep you hooked.