Located along the picturesque Highway 64, Brevard is a quaint little town popular for its greenery, forest, waterfalls, and food. Explorers love the scenic beauty of the Pisgah National Forest, and it gets you tired and hungry enough to truly do justice to the feast that awaits in its traditional and eclectic eateries.
As the town enjoys a fine spot within the Smoky Mountains, you will find fresh and locally sourced dishes and craft breweries.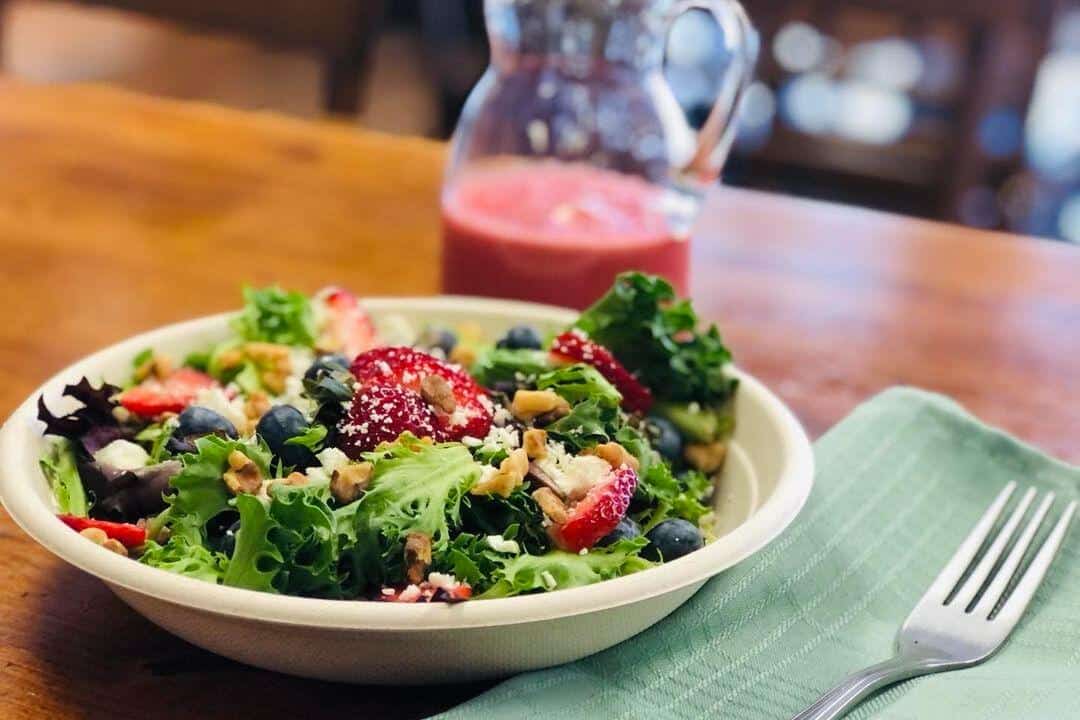 Here is a list of the best restaurants in Brevard tucked within its quaint neighborhood and bustling downtown area.
Best Overall Restaurant: The Square Root
Best Romantic Restaurant: The Falls Landing
Best Restaurant with a View: Jordan Street Café
Best Restaurants in Brevard NC
The Square Root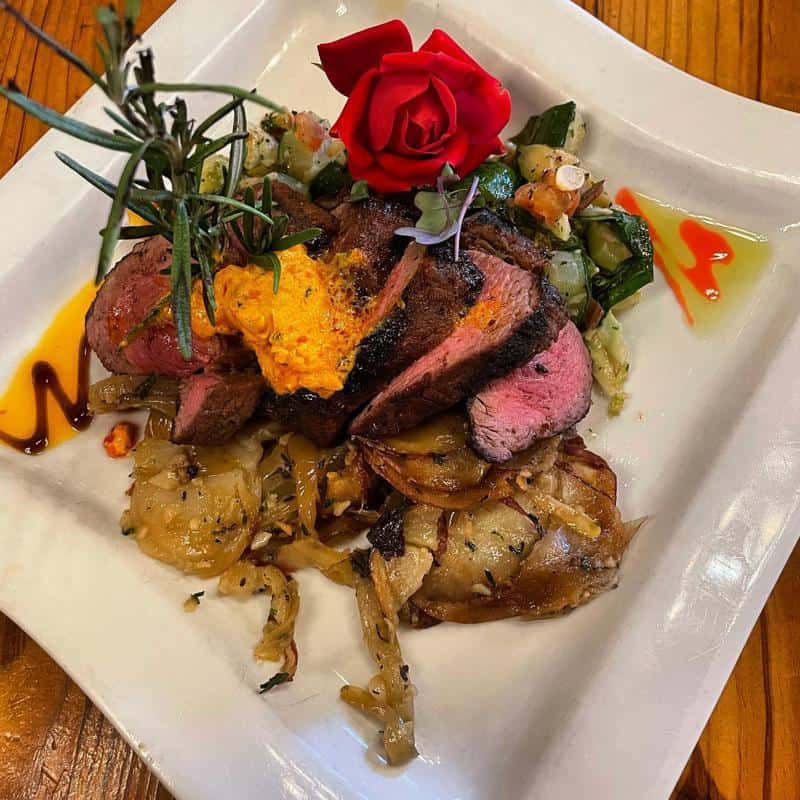 Address: 33 Times Arcade Aly, Brevard, NC 28712
Known for: A quaint, rustic ambiance with distinct International fare.
Voted as the best lunch and dinner restaurant by Asheville's Mountain Xpress Magazine for 11 years in a row, The Square Root is a must-try eatery in Brevard. The restaurant has a beautiful location within a restored building and flaunts rustic details like an exposed brick interior, classy artwork, and a fully-stocked art deco bar.
Offering an intimate and elegant dining experience, the extensive menu features International fare and classic American delights. Eat by the tranquil covered patio, or enjoy cozy indoor dining by the table or vintage bar.
The famous items offered here include an array of steaks, Chicken Marsala, Eggplant Parmesan, and an exotic Rabbit Gumbo. Pair your meals with local beers on draft or your favorite cocktail.
The Falls Landing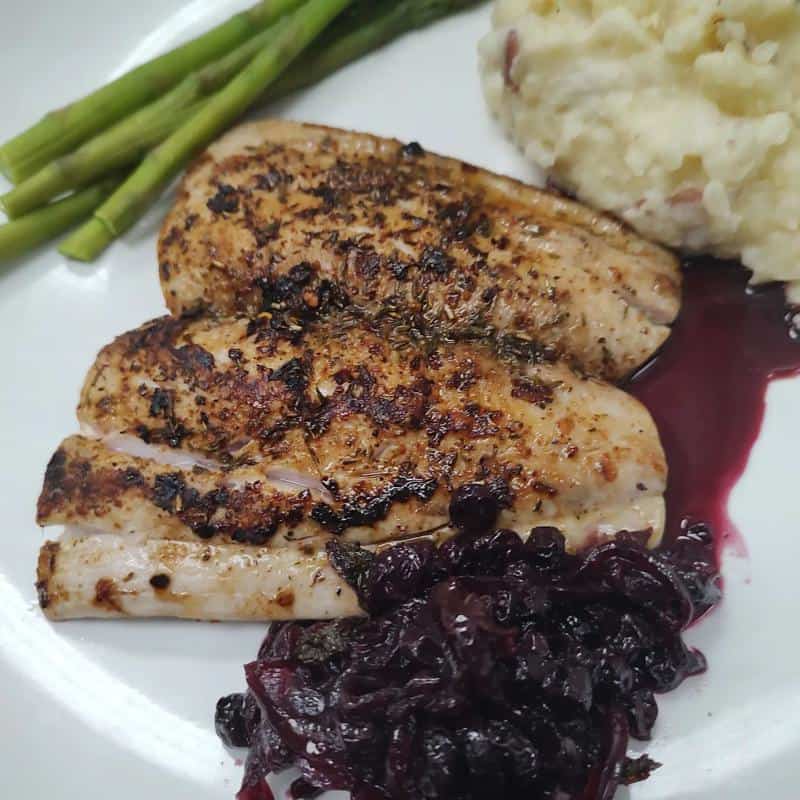 Address: 18 E Main St, Brevard, NC 28712
Known for: A cozy and intimate ambiance with fresh seafood dishes.
With a serene mountainside location, The Falls Landing is a charming seafood restaurant with a seasonal menu and Trip advisor's Certificate of Excellence from 2015 – 2019. Locals love to gather here for a great seafood dinner and conversations.
The unassuming layout with a full bar makes it the perfect spot for casual dining. The menu is loaded with fresh seafood dishes, and seasonal delights are available as well.
The trout from the nearby stream, fresh oysters, shellfish, and other seafood dishes are available around the year. Start with the popular Fish and Chips appetizer, or have an al fresco dining experience on the beautiful patio.
The best entrée dishes include the Jerk Seared Mahi Mahi, Fresh Filet of Salmon, Ahi Tuna Tataki, and 14 oz Ribeye.
Best Restaurant with a View
Jordan Street Café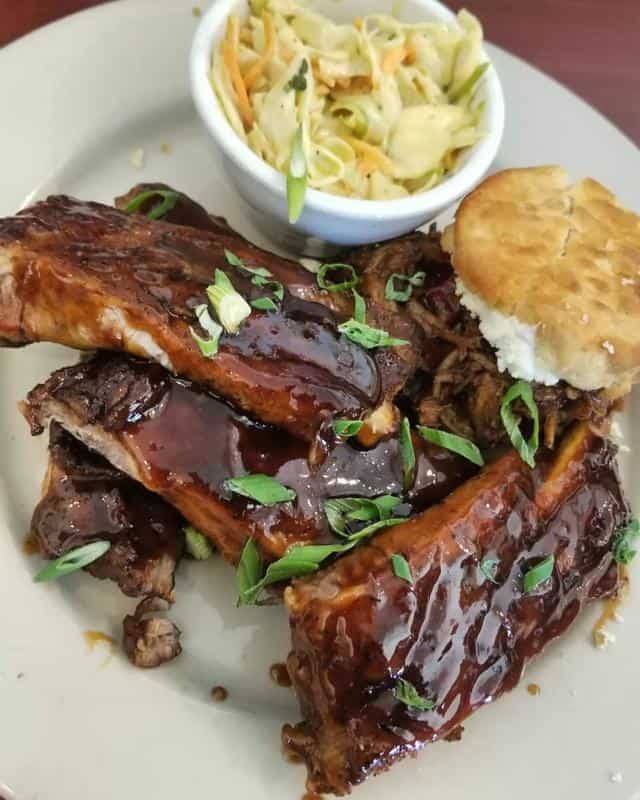 Address: 48 W Jordan St, Brevard, NC 28712
Known for: Beautiful downtown location and a wide array of comfort food.
Jordan Street Café is a gorgeous little spot run by a couple who are dedicated to bringing you a memorable dining experience. The café is located in a historic building in the heart of downtown Brevard.
The café started with a simple dining area but has now expanded to a comfy lounge, a tranquil seasonal outdoor patio, and a full bar. The outdoor patio is the hosting spot for their weekly Sunday brunches.
You will find a little bit of everything on the menu. From local delights to classic International fare and seafood variety with Asian influences. A lot of daily specials and seasonal varieties are also there.
Try the delectable Hawaiian BBQ Ribs, the mighty Tuna Tower, or a humble Chicken Parmesan doused in pesto cream sauce. Enjoy your food with a view of a picturesque mountainous backdrop and lush greenery from the patio.
Rocky's Grill and Soda Shop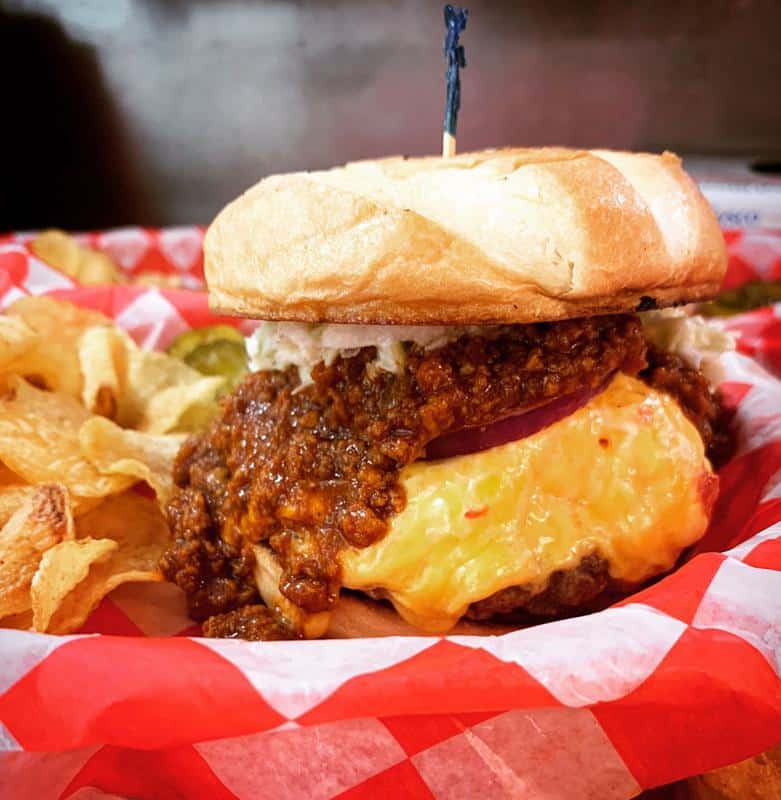 Address: 50 S Broad St, Brevard, NC 28712
Known for: An iconic American eatery with n authentic soda fountain and classic burgers and milkshakes.
Featuring an iconic American soda fountain, an old-school lunch counter, grilled sandwiches, hand-spun milkshakes, and ice cream sundaes, Rocky's Grill & Soda Shop transports you to the good old days with a perfect punch of nostalgia.
The eatery is enjoying a fine spot in a prime downtown location since 1942. People come here for the traditional American retro vibe and ultimate comfort food of hearty burgers and milkshakes.
The menu is fully loaded with favorites enjoyed by locals and visitors alike. Try any of their burgers like the Caroline Cheeseburger, Pimento Cheeseburger, Rocky's Chili cheeseburger or a vegetarian Bean Martin Burger served with green tomato pickles and chips.
They also have a huge variety of sandwiches and hot 'Dawgs' with sassy names like the 'Law Me Slaw Me' and 'Hot Diggity Dogs'. Don't forget to get something from the fountain! We highly recommend the Old Fashioned Lemonade with a splash of cherry syrup.
Quixote Fine Cuisine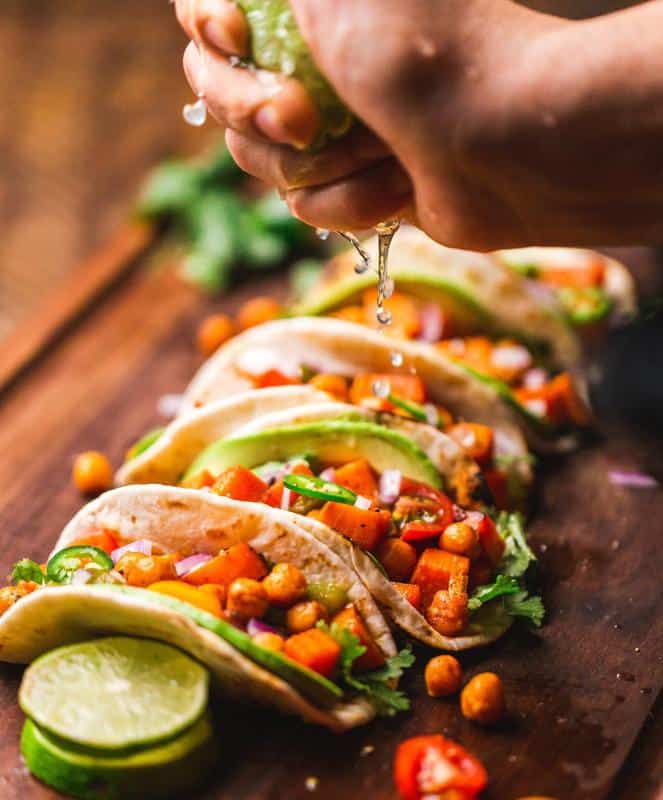 Address: 43 S Broad St Str 101, Brevard, NC 28712
Known for: Delicious Mexican feast in a cozy and laidback ambiance.
With a trendy and modern layout, Quixote is a laidback eatery in Brevard bringing you authentic Mexican and International cuisines. The home-style recipes come straight from Guadalajara and the restaurant has a polished star-lit dining area and an outside patio.
The mouth-watering Mexican variety features all the familiar favorites like tacos, burritos, empanadas, and carnitas. Some unique varieties are also available, and we urge you to try the exotic Momias, Osso Buco, and Tamarindera.
The ingredients are fresh and locally sourced, offering authentic flavors and traditional-style preparation. Enjoy your food with local and imported Cerveza and a huge variety of flavored margaritas and specialty cocktails.
Dugan's Pub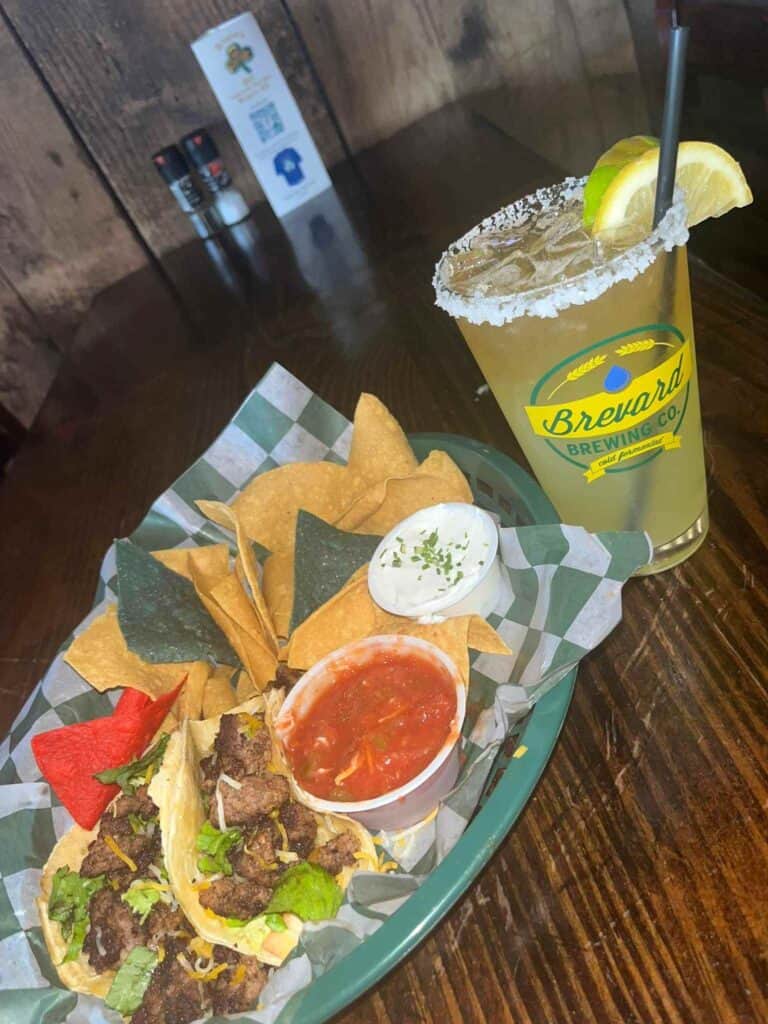 Address: 29 W French Broad St #101, Brevard, NC 28712
Known for: Classic Irish and American food with a wraparound bar.
Have a merry feast at the fun-loving and cozy Dugan's Pub with a charming wood-paneled layout, pressed-tin ceiling, and a wraparound bar. The casual Irish pub is quite popular and serves an authentic Irish pint of Guinness in a large 20-ounce glass.
The interiors are beautified with an eccentric kaleidoscope of memorabilia from Notre Dame Sports. The Classic pub menu includes all the traditional items that go exceptionally well with beer.
Try one of their succulent burgers, a basket of delectably juicy wings, or the classic chicken tenders fried to crisp. Some classic Irish fare is also available like the Shepherd's Pie, Corned Beef and Cabbage, and the good-old Fish and Chips for a traditional Irish experience.
Vescovo Neighborhood Eatery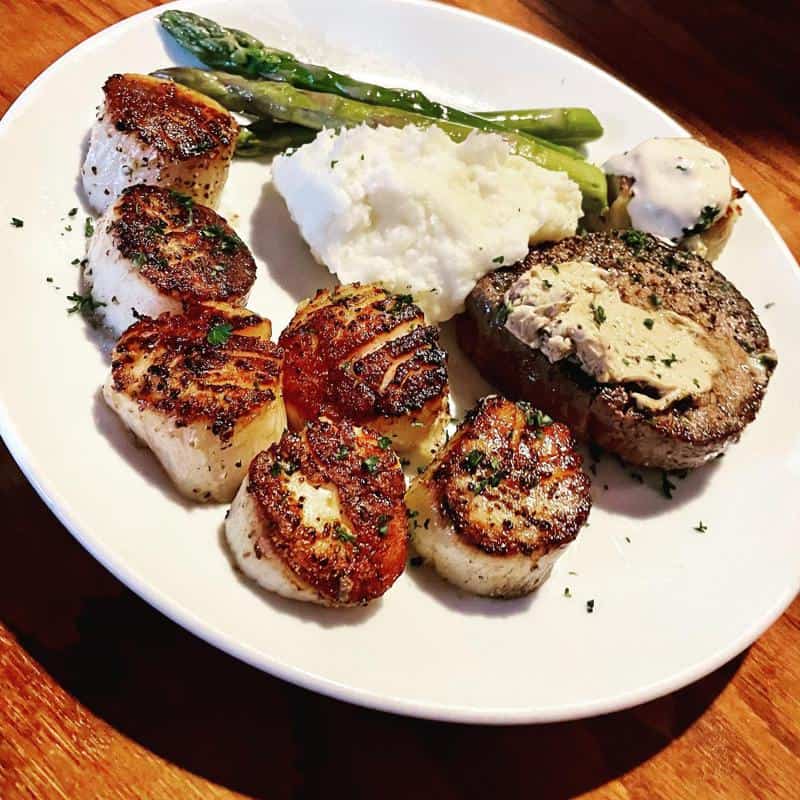 Address: 175 King St, Brevard, NC 28712
Known for: Classic Italian fare, dry-age steaks, and fresh seafood.
The quaint and relaxed Vescovo Neighborhood Eatery is named after the owner's late friend, and the fondness and warmth are reflected in its cozy and intimate interiors and a great selection of food.
The dining space is located in Brevard's Lumber District and is highly popular for its Italian dishes. The owner and chef thoughtfully prepare traditional and classic Italian dishes using only high-quality ingredients.
Besides the inspired Italian fare, the restaurant also serves fresh seafood variety and succulent dry-aged steaks. Start your feast with the delicious Gnocchi served with Gorgonzola cream, and try one of their pasta or the famous Blackened/Seared Scallops with fried spinach and parmesan cream.
Another famous item on their menu is the Dry-Age NY Strip with cabernet demi. The vast selection of wine and cocktails are sure to have your favorites.
Wine Down on Main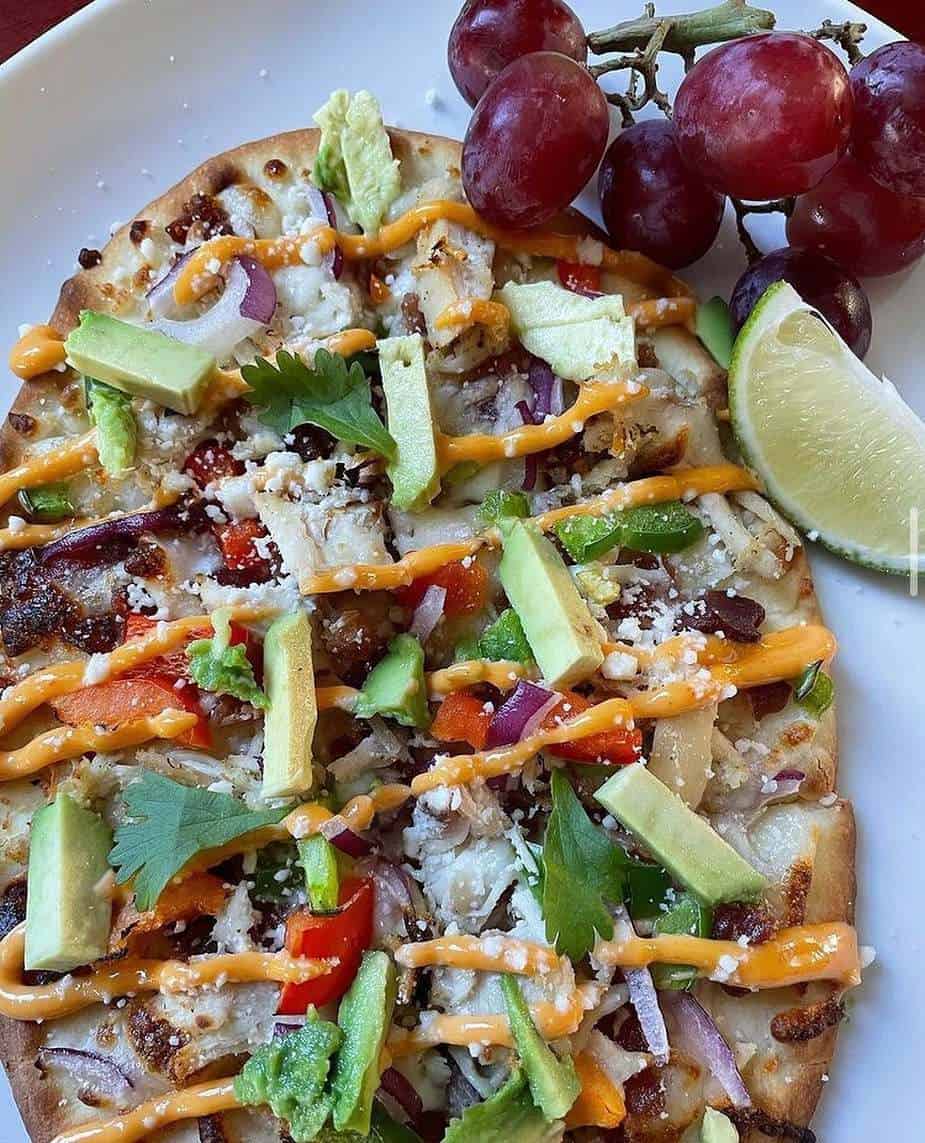 Address: 28 E Main St, Brevard, NC 28712
Known for: Light European fare, cozy ambiance, and live music.
Get the perfect small-town experience with local art, music, craft beer, and great food at the Wine Down on Main. The European-style restaurant is located on Main Street and has a large selection of wine and beer in a cozy setting.
The light fare includes delectable Charcuterie Boards with an impressive selection of meats and cheeses to enjoy with your drinks. Other items on the menu include delicious Flatbread Pizza served with a side of fruit, and Paninis served with potato chips and fruit.
The daily specials include a variety of exotic seafood and Indian dishes, light seasonal bowls, classic comfort food, and a soup de jour.
Pick your favorite from their incredible wine selection, and kick back and relax with live music showcasing local artists every Friday and Saturday night.
Blue Ridge Bakery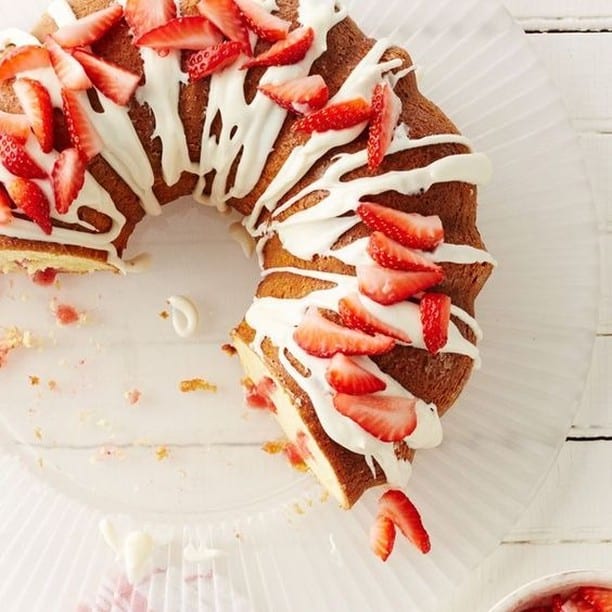 Address: 86 W Main St, Brevard, NC 28712
Known for: Specialty cakes, baked goods, and delectable Mediterranean treats.
The elegant and dainty Blue Ridge Bakery is a lovely little spot in Brevard with a lot of local charm and homestyle recipes. Walk-in offerings include a wide range of baked goods, daily and weekly specials, and all-day lunch items.
With a lot of great restaurants in Brevard, the owners decided to go for a one-of-a-kind bakery with special request cakes made from scratch in addition to a light fare in its quaint and rustic setting.
The tables are beautified with colorful flowers and the wood-paneled interiors are ideal for taking Instagram-worthy shots. The lunch menu includes a variety of sandwiches, as well as Mediterranean specialties like Greek Pizza, different Gyros, and Salads.
The daily specials feature Soup of the Day, Quiche, and Trim Garden Salad. They do an assortment of specialty cakes, but the Pink Beds Strawberry and the Rich Mountain Fudge are exceptional.
Garibaldi Plaza Mexican Restaurant
Address: 76 E Main St, Brevard, NC 28712
Known for: Affordable Mexican dishes in a family-friendly atmosphere.
Relax and unwind at the cozy and relaxed Garibaldi Plaza Mexican Restaurant. The simple yet classy Mexican restaurant serves authentic Mexican food with a lot of variety and perfectly cooked meats to satiate your cravings.
The homely atmosphere is ideal for families and the fine service and affordable pricing make the trip worthwhile. Start your meal with the sharing platters of Super Nachos loaded with beef, chicken, refried beans, sour cream, and guacamole, or Nachos Mexicanos with an added kick of jalapenos.
The entrees include Chalupa and Burrito, Tex-Mex Quesadillas, and Vegetarian Fajita. The restaurant has a Combination Dinner option with affordable platters of your choice of Tacos, Enchilada, Chalupa, and Burrito. The 'Especialidades' include a variety of steaks and seafood dishes.
Their Fajitas variety is also quite famous and visitors love to pair their food with the famous Jarritos including Pina, Jamaica, and Mandarina.
Sully's Steamers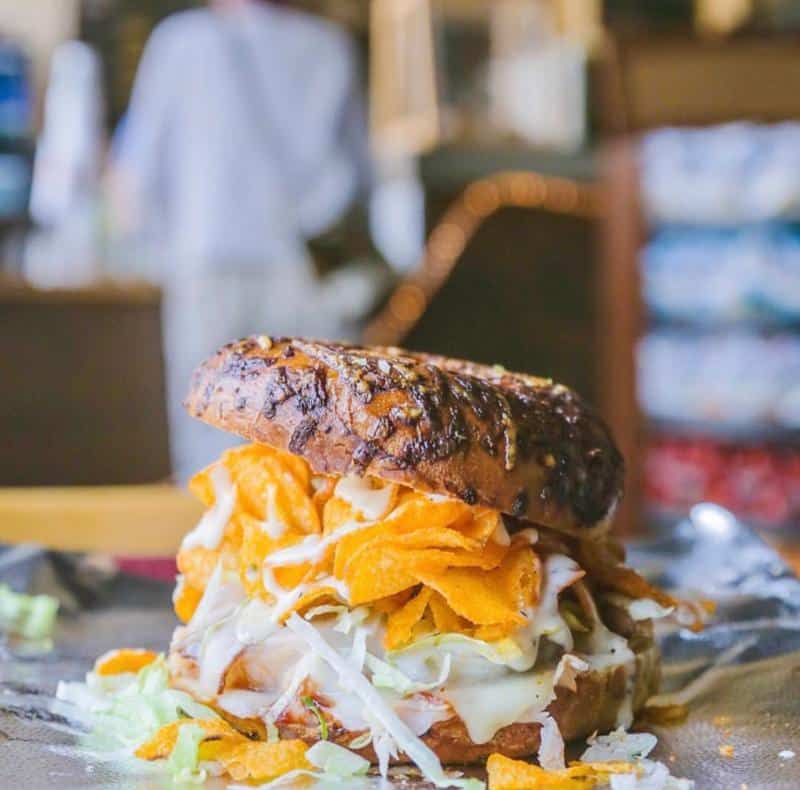 Address: 33 E Main St, Brevard, NC 28712
Known for: Delectable bagel sandwiches in a huge variety.
Known for their succulent Bagel Sandwiches, Sully's Steamers has a huge variety of grab-and-go lunch and snacks. The lovely setup has a lot of local charm and features classics and legendary bagel sandwiches alongside healthy options.
Hearty Breakfast Bagels are a perfect start to your day with classic bacon and egg stuffing in American cheese. For a heartier option, get 'The Hulk' with a variety of Italian meats like salami, pepperoni, provolone, and Turkey.
The healthy sandwiches include the Smoked Salmon, California Steamin', and Neighborino with lean meat and avocado.
Read More:
Conclusion
The beautiful and scenic town of Brevard is filled with local charms and restaurants with a story to tell. The food choices are huge and you will find a lot of variety heavily focused on local dishes and American fare.
Try one of the restaurants on our list and you won't be disappointed.