McCall in Idaho is the ultimate vacation destination. McCall gives out a wonderful small-town charm, but it's a popular all-season resort.
McCall lies next to the Cuddy Mountains and the Salmon River Mountains. Winter is perfect for skiing and snowboarding or enjoying the Winter Carnival.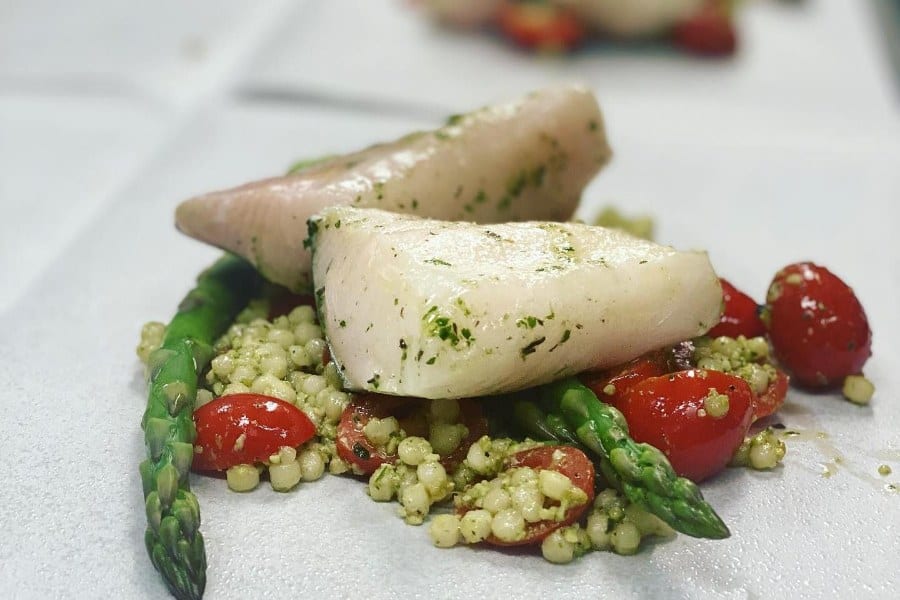 Spring, summer, and fall are ideal for hiking. With a beautiful Payette Lake in the Downtown and Payette National Forest nearby, McCall is a paradise for nature lovers.
You will find lots of live music, great entertainment, and delicious food here. In this article, we've collected 15 must-visit restaurants in this lively town.
Best Restaurants in McCall, Idaho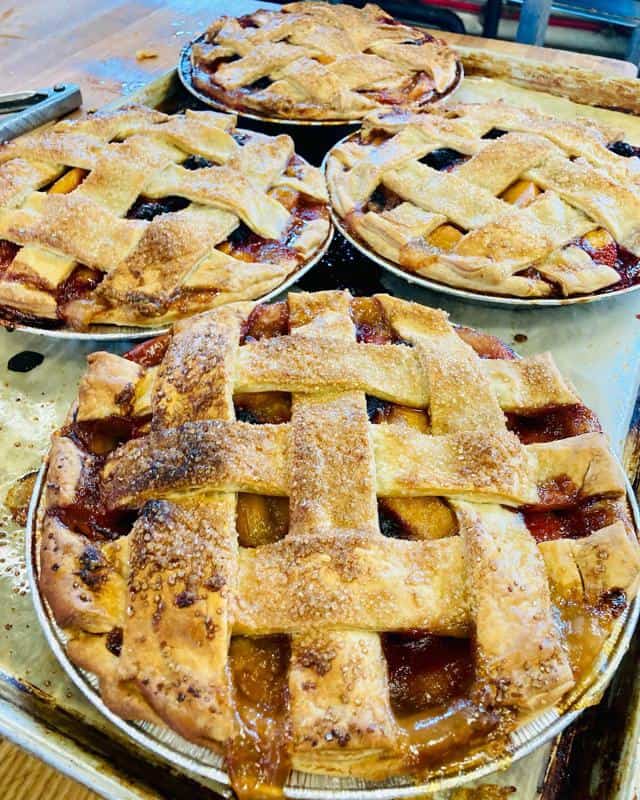 Address: 136 E Lake St, McCall, ID 83638
Best known for: famous cookies called Gingersnaps
For incredible breakfasts and delicious sweets, go to Stacey Cakes, which opened in 2011 and runs under Chef Stacey Kusy.
You will find high-end desserts, specialty cakes, cookies, and good-quality coffee.
The menu offers savory options like sausage-spinach quiche and sweets like the classic cinnamon roll. At Stacey Cakes, you can taste creative items like Coconut Macaroon Brownie (gluten-free!).
Don't miss out on the signatures like Idaho Potato Knishes or the famous Gingersnaps! At Stacey Cakes, all goods are made from scratch and baked on the spot daily.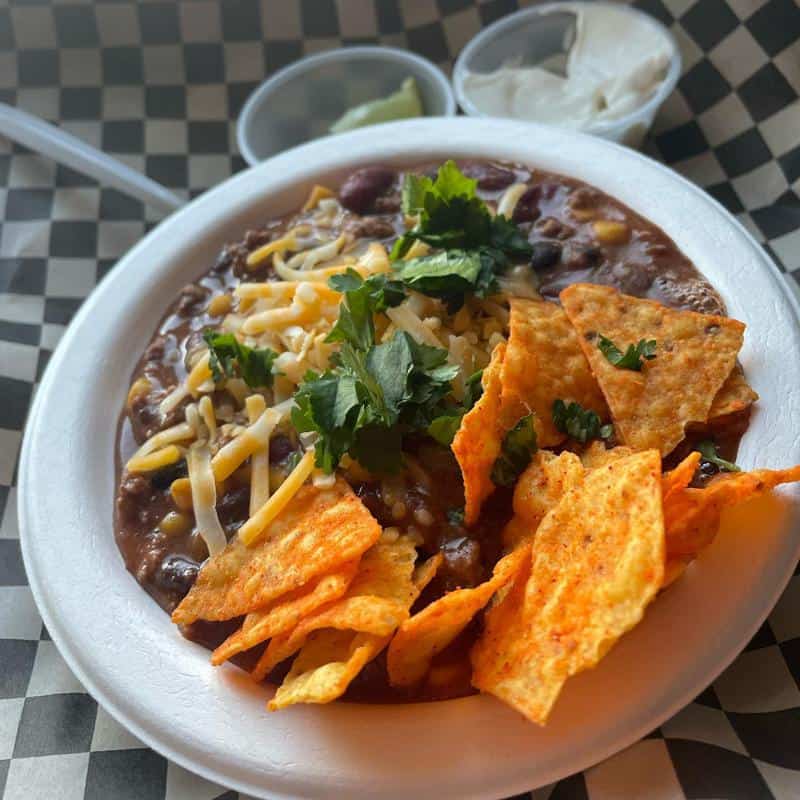 Address: 24728 Warren Wagon Rd, McCall, ID 83638
Best known for: rustic roadhouse vibe
Secesh Stage Shop is a rustic restaurant and a bar located 35 miles from McCall. It may seem far, but the food and the rustic roadhouse atmosphere are worth the drive.
Secesh Stage Stop is a family business, which shows, and in a good way. The menu includes tasty burgers, hot dogs, and other specials cooked with the special secret seasoning.
If you want to relax, watch a game on one of the restaurant's many TVs. Sit back, have an excellent local brew, and unwind.
When you leave, write your name on a dollar bill and staple it to the wall. You can also rent cabins, rooms, and tent sites.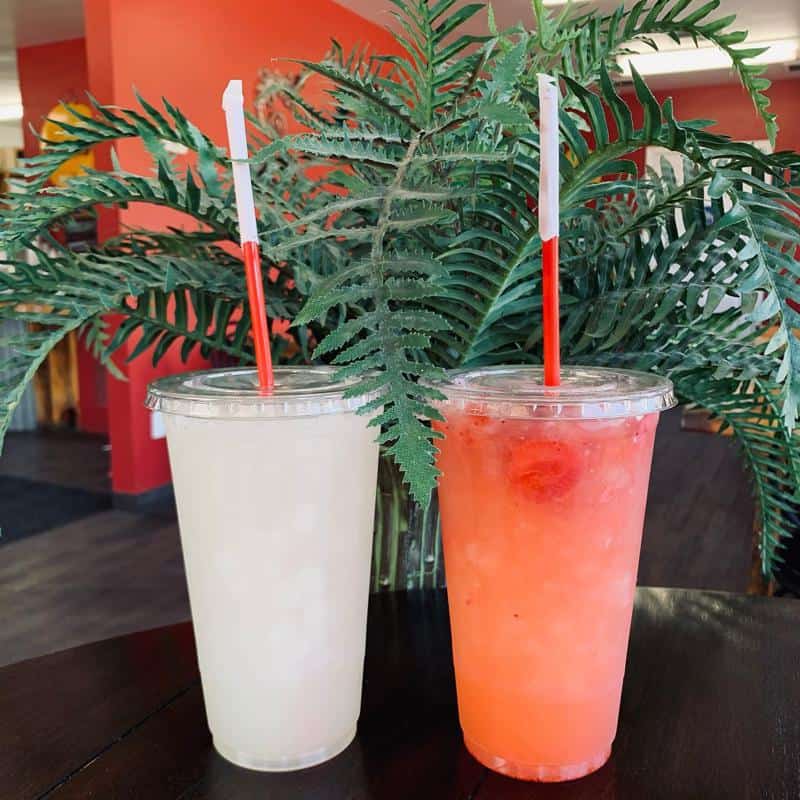 Address: 600 N 3rd St, McCall, ID 83638
Best known for: delicious sourdough sandwiches
Stax opened in 2012 and is one of the locals' favorites. It is where you can get the smoothest soups and hearty sandwiches.
At Stax, they make their own sourdough batter, so the bread is fresh and crunchy. Order one of their signatures, like the Vandal Club sandwich, to see for yourself.
All sandwiches are huge and make up a full meal. Crispy potato chips come as a side and are a part of the experience.
In the summer, choose to sit down on an outdoor patio. It overlooks the lively Downtown area and a gorgeous Payette Lake.
Pueblo Lindo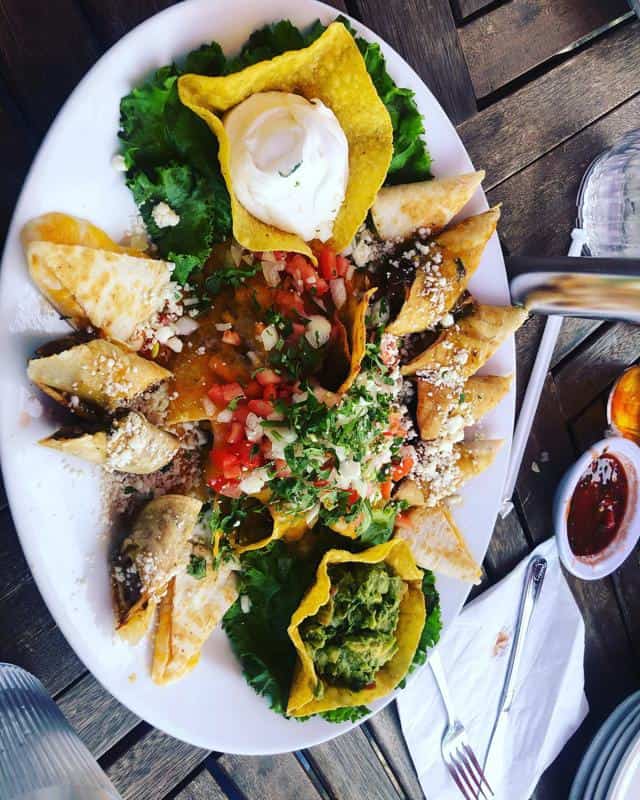 Address: 1007 W Lake St, McCall, ID 83638
Best known for: authentic Mexican cuisine
If you are looking for authentic Mexican cuisine in McCall, Pueblo Lindo is the place. This family-friendly restaurant will surprise you with its good food and budget-friendly prices.
For its perfect balance of flavors and due to lots of satisfied customers, Pueblo Lindo received an award. It's Tripadvisor's 2013 Certificate of Excellence.
Here you will find well-prepared Mexican classics like fajitas, enchiladas, burritos, and nachos. But it's good to go with the signature dishes like the Pueblo Lindo Pork Burrito with salsa verde.
The restaurant has an extensive beer and wine list to pair with your fare. All entrees come with chips, homemade salsa, and Pico de Gallo.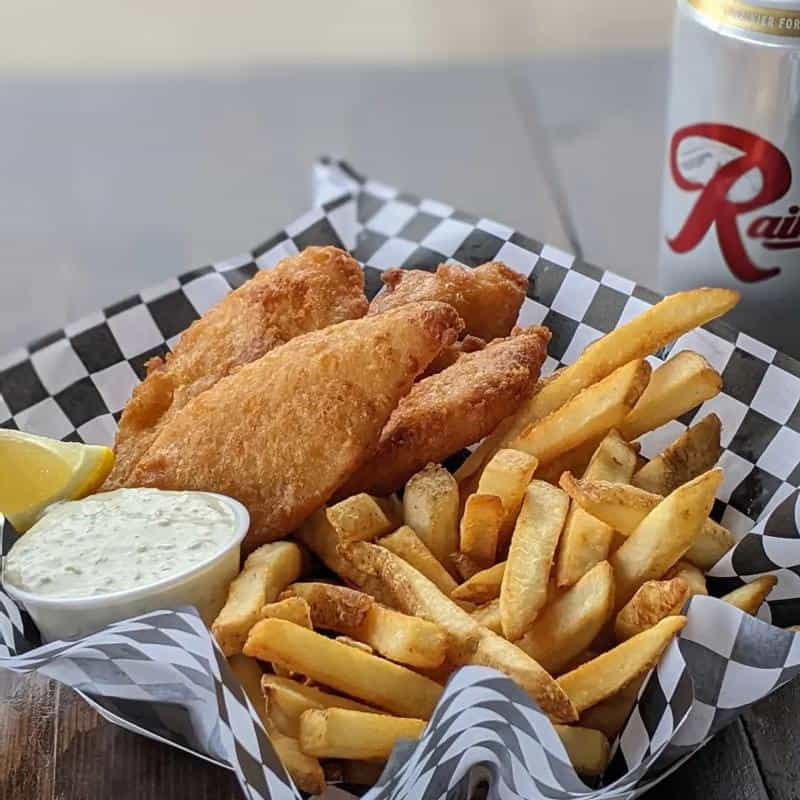 Address: 901 N 3rd St, McCall, ID 83638
Best known for: artisan burgers
My Father's Place has been a part of the McCall gastro scene since 1989. It is a family-run business offering classic and creative artisan burgers.
The menu, packed with mouth-watering options, might surprise a newcomer. Try going with the signature burgers, like Smokejumper, Hotshot, or Helitack.
And if you are a vegetarian or want a healthier entree, check out Paula's World Famous Veggie Nut Burger. Pair it with a signature Mile High Shake, filled with creamy ice cream and chunks of fruit.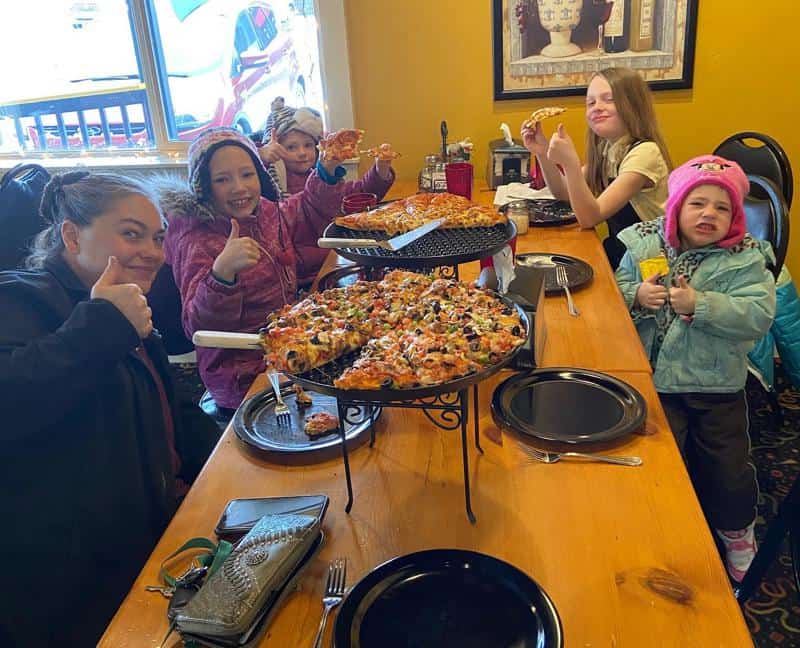 Address: 337 Deinhard Ln, McCall, ID 83638
Best known for: delicious pizza in-house or take-n-bake
The ultimate pizza place in McCall is the Hometown Pizza. It opened in 1995 and has been one of the best places in town ever since.
You'll try the top-notch pizza, wings, sandwiches, and the freshest salads in this restaurant. All items are made with special homemade dough and sauce.
If you're in a hurry or want to save some money, choose a take-n-bake pizza. It's a pre-cooked pizza you can bake and enjoy in the comfort of your home.
Enhance your experience with additions like Cheesy Garlic Breadsticks, bottled beer, and a glass of carefully selected wine.
Fogglifter Cafe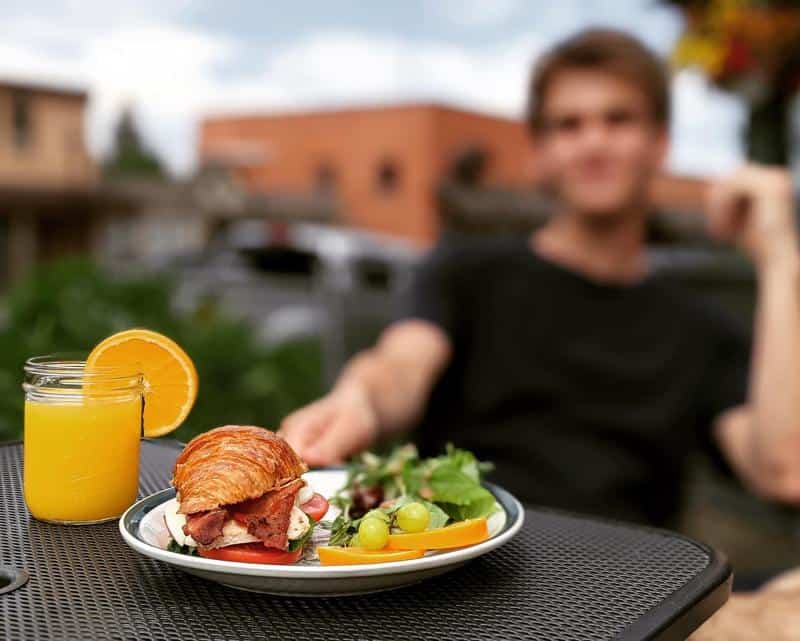 Address: 1003 N 3rd St, McCall, ID 83638
Best known for: freshly roasted coffee and free WiFi
Fogglifter Cafe is a cozy hub for McCall travelers. The place offers breakfast, lunch, splendid coffee, and free wireless internet.
Before or after the town sightseeing, sit down at Fogglifter Cafe for an Avocado Toast, an English Muffin, or any other tasty item on the menu.
The coffee served here is freshly roasted at Landgrove Coffee in Troy, Idaho. Combine it with one of the exceptional desserts available on Friday and Saturday, making it an unforgettable outing.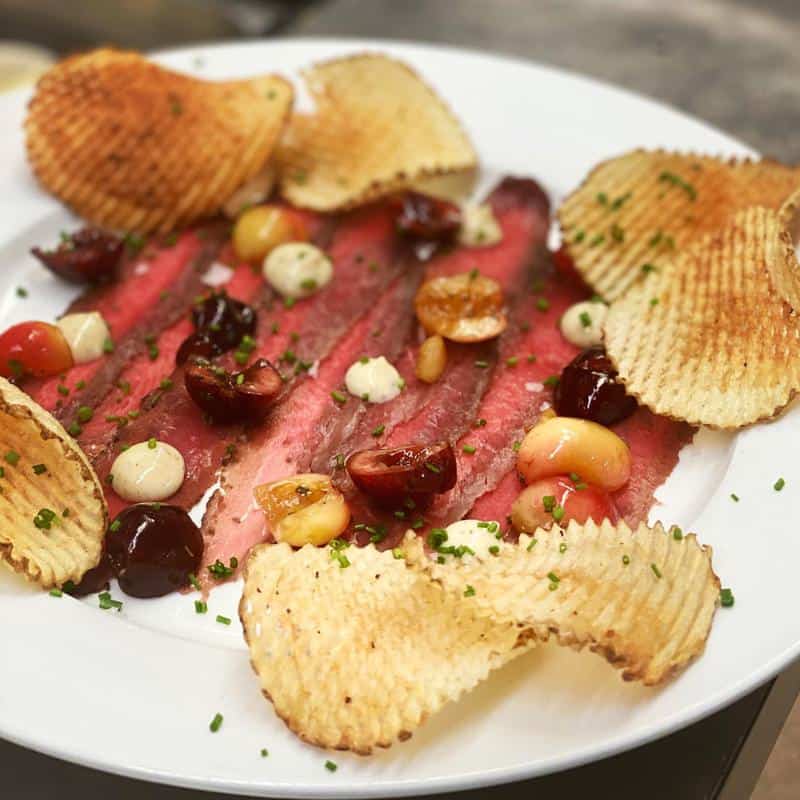 Address: 1101 N 3rd St, McCall, ID 83638
Best known for: high-end fare made with the best local produce
Inside the Hotel McCall is a casual and upscale Rupert's Restaurant run by skillful Chef Gary Kucy. Well-curated menu is full of intriguing flavors from the Southwest, Asia, and the Mediterranean.
The Chef's produce and meat come from local Farmers' Markets and nearby farms. The town's local businesses usually provide the restaurant with the highest quality cheeses, bread, and pastries.
Make sure to sample the Venison Meatballs or the French Fries with the smoked sauce. Top it with a delicious dessert like Lemon Huckleberry Crisp or the Sticky Toffee Pudding.
At Rupert's Restaurant, there is a full-service bar with interesting and rare selections of the finest liquors. One of such offerings is the flight menu of rare Japanese whiskey.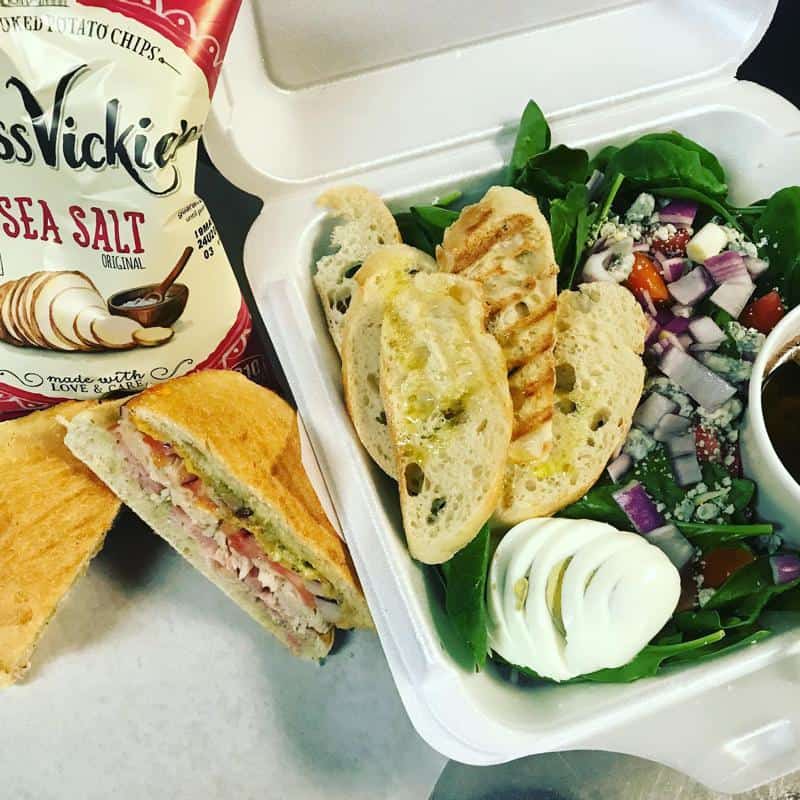 Address: 1101 N 3rd St, McCall, ID 83638
Best known for: being a hangout spot for the locals
Bistro 45 is a cozy eatery cherished by both locals and out-of-towners. It is a gathering place for the local neighborhood, organizing local events with great food.
All food served is primarily light fare, like paninis, chips, and seafood platters. You can taste the French flair in the restaurant's dishes.
You can also enjoy rich soups and sandwiches mixed with the restaurant's cocktails or the impressive wine selection.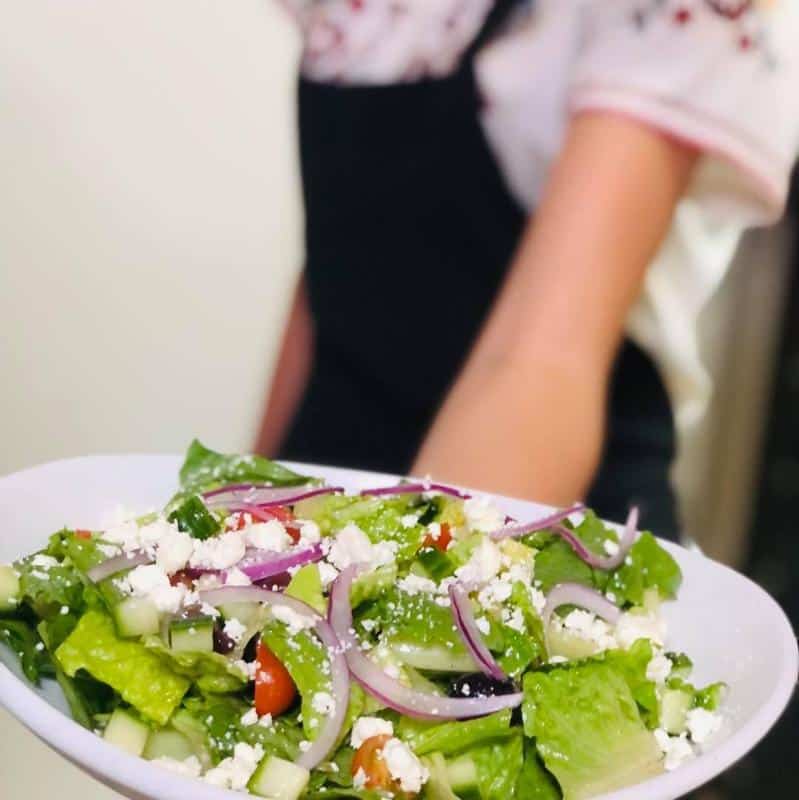 Address: 203 E Lake St, McCall, ID 83638
Best known for: high-end Mediterranean cuisine
Ragazza Di Lago is one of the high-end restaurants in McCall. They serve delicious Mediterranean cuisine prepared with fresh locally-grown produce.
You can enjoy lunches and dinners on a spacious sunny patio with a stunning view of Payette Lake. Inside there's also a cozy bar with relaxing couches and tasty drinks, like the Dirty Greek Martini.
The menu includes many rotating specials, which will leave you in awe. Chicken Florentine Gnocchi, Parmesan-crusted Baked Cod, Mushrooms Gyoza, or the Italian chopped salad – all sound and taste amazing.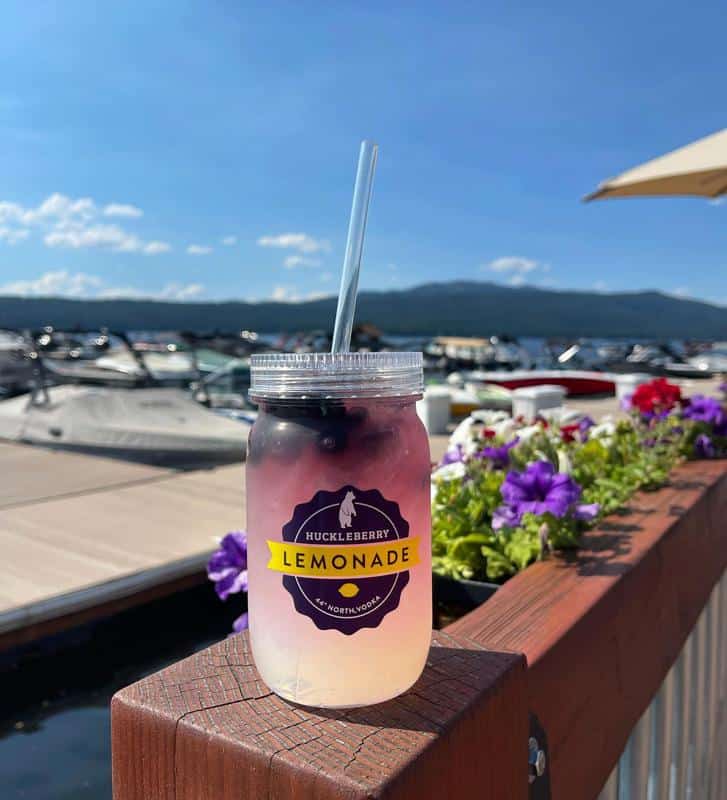 Address: 1300 E Lake St, McCall, ID 83638
Best known for: fresh seafood and the view of the marina
Mile High Marina Grill stands on the shores of Payette Lake, close to Legacy Park. This seasonal restaurant has fantastic food and undeniable views of the marina.
Here you can enjoy the freshest seafood, burgers, and hot dogs. Many happy customers recommend trying fish & chips and fish tacos.
There is a bar seating where you can enjoy signature Huckleberry cocktails and watch the boats come and go in the marina.
On the weekends, live music performances can enhance your dinner experience. You can rent jet skis, paddleboards, kayaks, or pontoon boats from the marina center.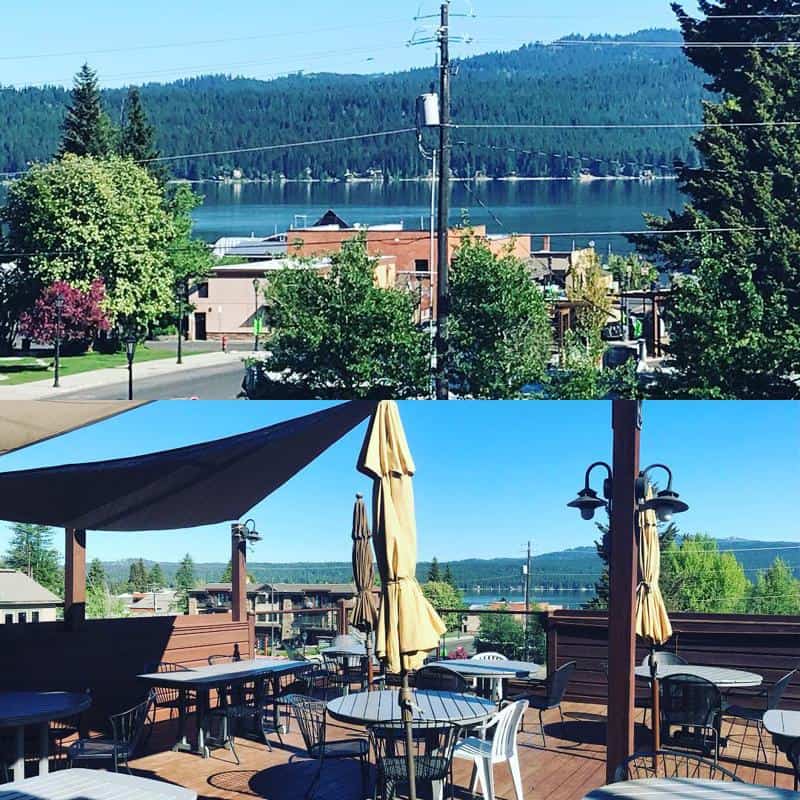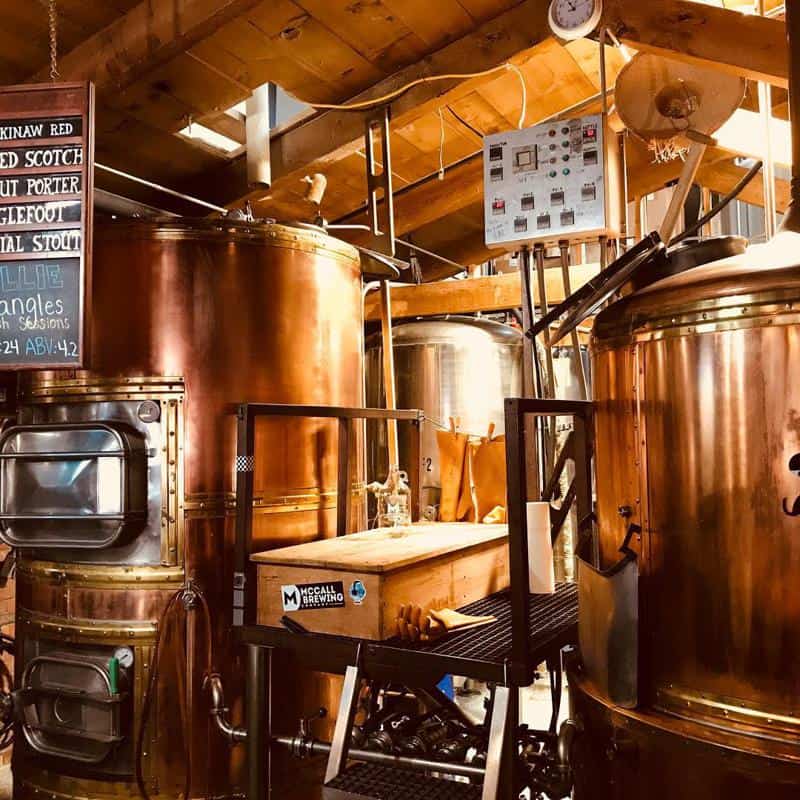 Address: 807 N 3rd St A, McCall, ID 83638
Best known for: Lemon Ginger Hefeweizen handcrafted ale
Since 1994, McCall Brewing Company has been the best local microbrewery and restaurant with a genuine pub-like ambiance. It is the second oldest brewery in Idaho.
You can pair delicious drinks with high-quality pub food at McCall Brewing Company. The best choices are hamburgers, crispy salads, and intriguing appetizers like beer-battered jalapenos.
As for the beer, the restaurant has at least 12 housemade ales on tap and many other handcrafted ales. Don't forget to try their most popular crafts – Lemon Ginger Hefeweizen and English-style Tanglefoot.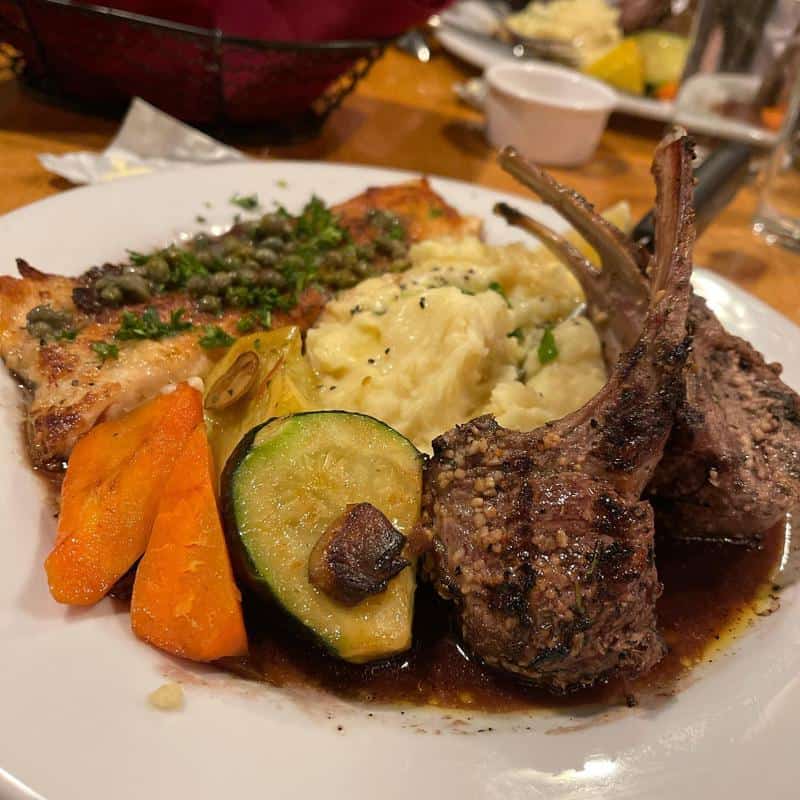 Address: 308 E Lake St, McCall, ID 83638
Best known for: Ruby Rainbow Trout
Steamers Steak & Seafood is usually packed with happy guests, so make a reservation and prepare for a bit of noise. Once you enter the restaurant and sample its amazing fare, you'll see what the fuss is all about.
Do you crave fantastic seafood? Go for the signature Ruby Rainbow Trout or New England Clam Chowder.
Do you crave a nice piece of meat? Opt for the classy New York Strip Steak with mashed potatoes and roasted veggies on the side.
At Steamers Steak & Seafood, everybody takes dessert very seriously. Check out their Warm Apple Crisp or Three Layer Lemon Cake to see for yourself.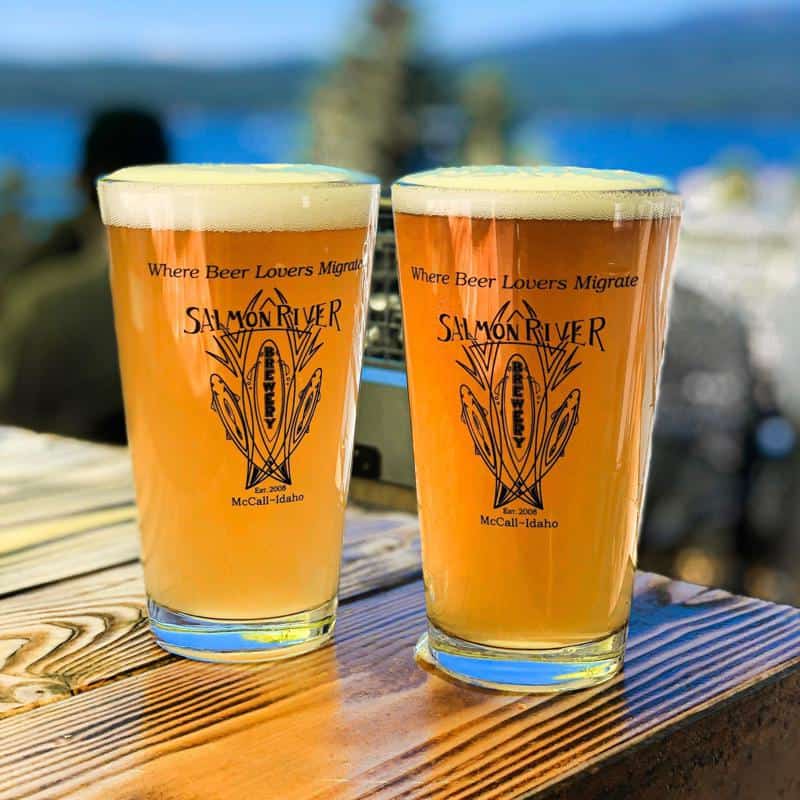 Address: 411 Railroad Ave, McCall, ID 83638
Best known for: extraordinary food like Elk Burger or Salmon Fish & Chips
Salmon River Brewery isn't your regular beer place. It's a full-service restaurant with exciting meals and award-winning craft beers on tap.
The food here is made with local and regional ingredients, fresh and creative. Enjoy the signature Payette Burger, Salmon Fish & Chips, Elk Burger, or Garlic Rosemary Fries.
There are about 18 Salmon River Brewery creations on tap and other craft beers on tap. Dare to try as many as you fancy, accompanied by live music on selected nights.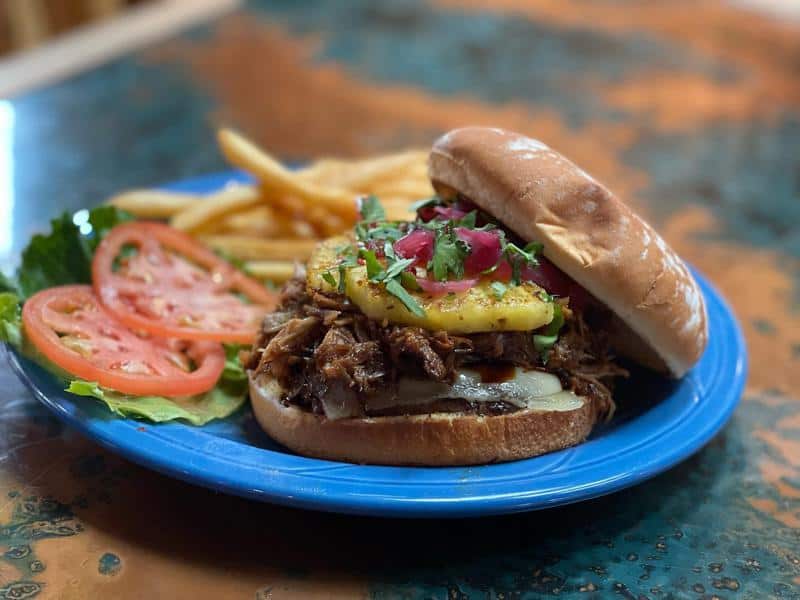 Address: 616 N 3rd St, McCall, ID 83638
Best known for: award-winning burritos
KB's Burritos is a genuine McCall gem. This award-winning restaurant, recognized by the New York Times, has been on the market since 1993.
In the article about Top 10 Things to Do in Sun Valley, the New York Times featured KB's Burritos as a must-stop. Yet, the prices are very reasonable, as the Ski Magazine mentioned in the Top 50 Ski Town Cheap Eats list.
Try Fish Tacos or the Boise Salmon Burrito if you're into an exciting mix of seafood and Mexican flavors. But, if you love the classics, don't miss out on tortilla chips with cheese and guacamole sauce.
Read More: Best Restaurants in Lincoln, NE
Conclusion
You might not expect much when you hear about a small town like McCall. And that is a mistake.
McCall has many activities, fun things to do, and mind-blowing gastronomic experiences.
We dare you to try it all!