Amid the COVID-19 pandemic, the National Restaurant Association reported that as of July 2020, one in six restaurants has closed, causing huge pressure on the foodservice business.
Thus, when Twitter users began spreading like wildfire the unconfirmed news that Five Guys will shut down in 2021, the food chain's fans had a valid reason to believe the rumor.
So, does Five Guys intend to close all its outlets? This article will help you answer this question and debunk the rumor once and for all. Let's discover the truth behind what Five Guys is going through!
A Brief Look at Five Guys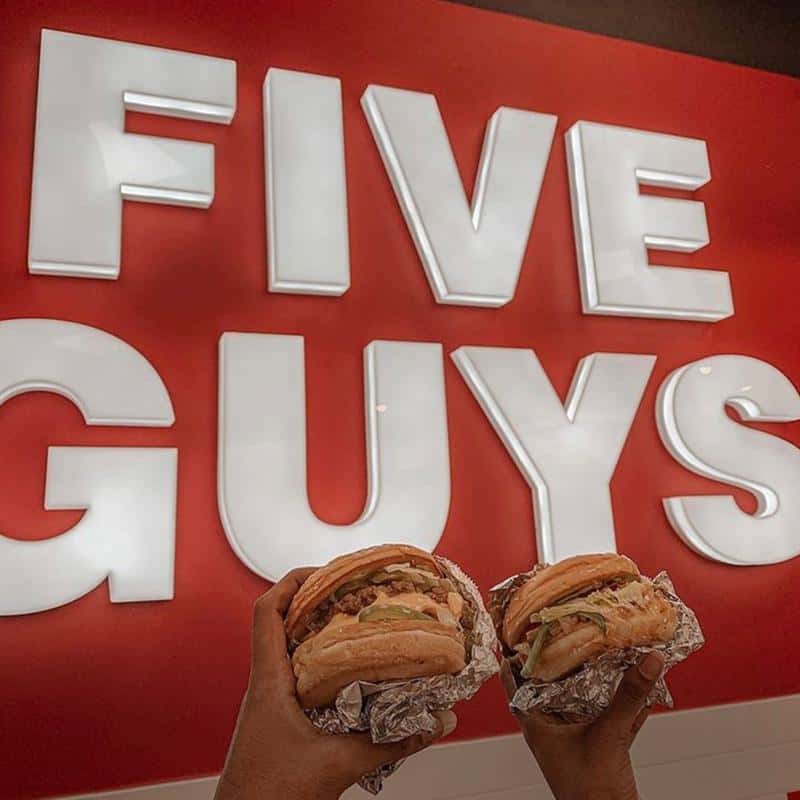 Five Guys (or Five Guys Burgers And Fries) is a legendary American fast-food company specializing in hot dogs, hamburgers, and French Fries. But, before debunking the rumor, let's discover its development history and unique selling proposition.
Five Guys' History
Janie and Jerry Murrell established Five Guys in 1986 with the debut restaurant in Arlington County, Virginia. The brand had grown to five locations in the metropolitan region of Washington, D.C. by 2001.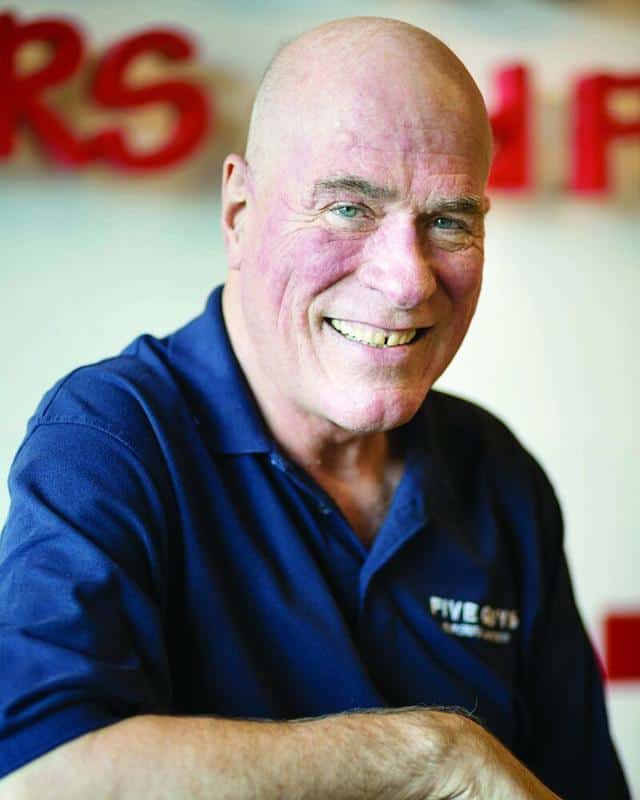 Five Guys started franchising its brand in early 2003, marking a period of rapidly fast growth. In less than two years, the brand granted nearly 300 licenses for franchised sites.
Nowadays, Five Guys has approximately 1,700 restaurants globally. The brand is being operated by the founders' five sons: Chad supervises training, Tyler runs the bakery, Ben chooses franchisees, and Matt, Jim visit shops nationwide.
What Makes Five Guys Unique?
The American fast-food chain is well-known for its basic yet tasty menu of burgers with grilled cheese, hot dogs, bacon, vegetable, and fresh-cut French fries as the side.
Unlike fries at other fast-food restaurants, Five Guys cooks slice fresh potatoes manually prior to frying them using peanut oil. This practice provides a crispy texture outside while maintaining the fluffiness inside.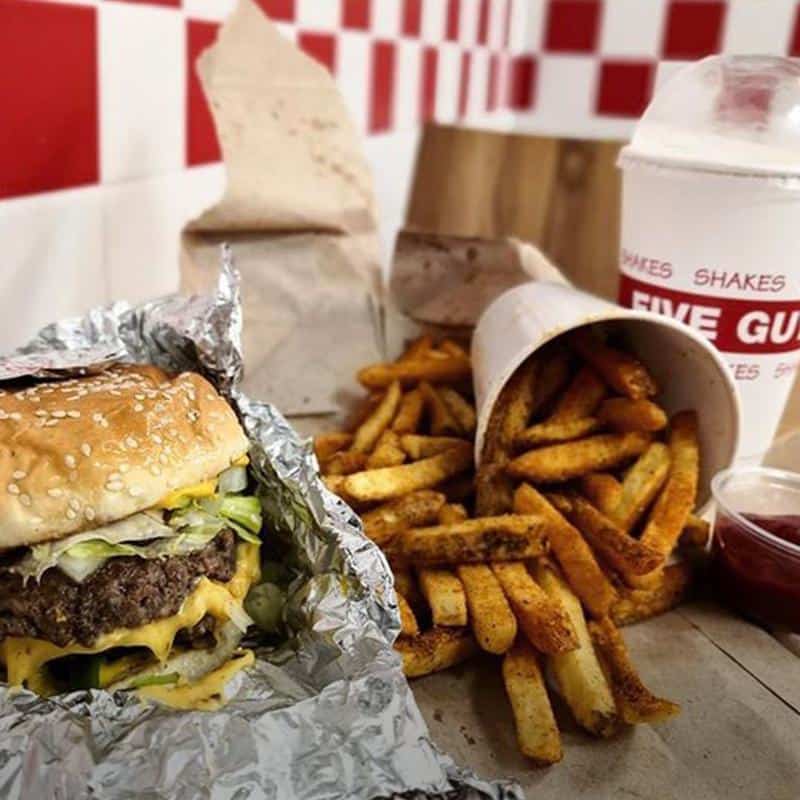 In addition to fresh-cut French fries, you can personalize your meals from 15 complimentary toppings. Besides food, Five Guys offers various beverages, including milkshakes (vanilla, strawberry, chocolate) and coffee.
Is Five Guys Going Out Of Business?
All Five Guys fans can enjoy a sigh of relief now, as the American fast-food chain has no plan of shutting down. In other words, the Twitter rumor about its closure is fake news.
Like the rest of the food business, Five Guys has suffered significantly from the pandemic. However, closure is not the case. On the contrary, Five Guys announced its expansion to the Australian market in 2021.
So, Why Does The Rumor Exist In The First Place?
The rumor about Five Guys' shutdown is likely to derive from its permanent closure in Oman. The sale of 27 Five Guys sites in Texas in late 2020 to Encore Restaurants LLC may also contribute to the rumor's existence.
The Internet never provides sufficient background information. Thus, people easily misinterpret the news they read. So, the original Tweet was completely deceptive, while the majority of other Tweets were just reactive.
All in all, these Five Guys closing stores in Texas and Oman are just modifications of its business strategy in response to COVID-19. They are no indications that the franchise will shut down.
Will Five Guys Shut Down In The Future?
There will be no absolute answer to this question as uncertainties always exist. However, based on Five Guys' recent activities, there is no sign that this franchise will close its doors in the near future.
During the pandemic, Five Guys has established many new policies and procedures to safeguard its continuous operation. As mentioned above, the brand is also expanding to the Australian market in 2021, a strategic move far from shutting down.
Furthermore, Five Guys is growing profitably. As of 2021, an average Five Guys franchisee earns around $1.2 million per year. The brand's total sales also increased by 3 percent in 2020. Thus, the fast-food chain will still be around for a long time.
Read More: Five Guys Gluten Free Menu
Other Closures Of Famous Restaurants
Despite the COVID-19 impact, the good news is that Five Guys will not consider closing any time soon. Unfortunately, the bad news is that not all restaurants can survive the pandemic. Here are some notable establishments that will not re-operate:
Hakkasan (California)
Founded in 2012, Hakkasan is a Cantonese Fine-Dining restaurant with 170 seats and an investment of $7 million for infrastructure. The brand offers many opulent fares, including black fish with Champagne and honey.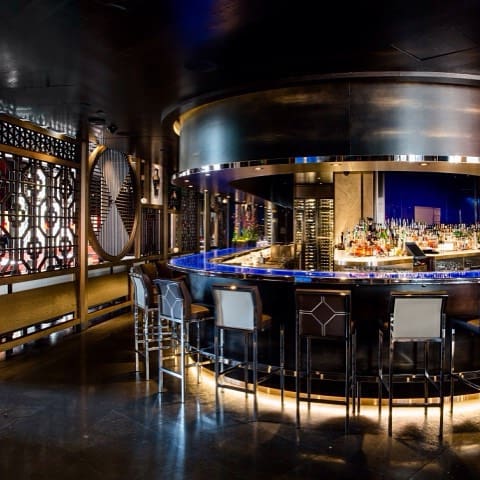 After eight years of operation, Hakkasan has made an official statement to shut down all its outlets globally (London, the United States, Asia, and the Middle East) due to the pandemic's negative business impact.
Bar Boulud (Boston)
French chef Daniel Boulud opened his first and only Boston restaurant in 2014. The establishment offers trademark Parisian bistro fares, including terrines and pâtés. It also specializes in affordable Burgundy and other unique wines.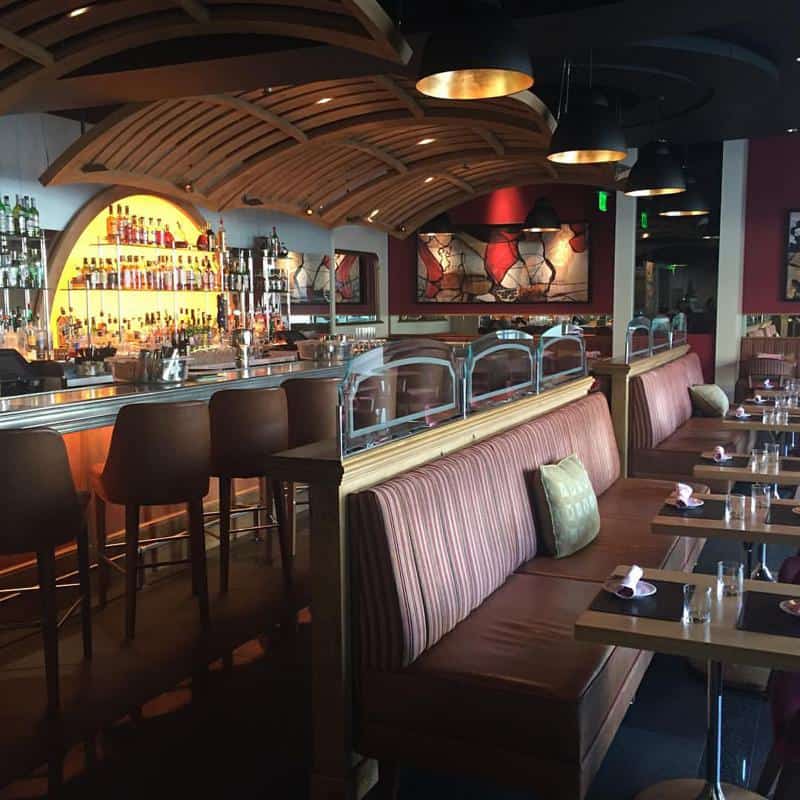 However, this modern Parisian bar cannot escape the pandemic's negative impact. Bar Boulud at the Mandarin Oriental Boston has stopped operation since June 2020.
Read Next: Best Rooftop Bars and Restaurants in Boston
Anne And Bill's (Georgia)
In mid-May 2020, Anne And Bill's issued a statement stating its official shut down after 46 years of operation in Georgia. Its second facility, located in Forest Park in McDonough, also announced its closure.
This establishment is famous for its meat-and-three menu, breakfast, and desserts. However, the extremely low sales (probably because of the pandemic) have put an end to this famous brand.
FAQs About Five Guys
This section covers your top inquiries about Five Guys and its closing rumor. You will find additional information about this American fast-food chain.
1. What does the fast-food chain name "Five Guys" mean?
"Five Guys" refers to the names of its founder Jerry Murrell's five sons: Chad, Matt, Jim, Ben, and Tyler.
2. Does Shaq own Five Guys?
Although Shaquille O'Neal owns over 150 Five Guys restaurants, he is not the true owner of the fast-food chain.
3. Who Owns Five Guys Right Now?
Jerry Murrell is the current founder of Five Guys.
4. Why Does Five Guys Give Extra Fries?
Five Guys adds extra fries to make the visitors feel like they are receiving a discount. However, the additional fries are already included in the meal price.
Also Read:
Final Thought
Briefly speaking, the rumor of "is Five Guys closing permanently" is not true. The Internet does not always contain genuine information. Thus, it is essential to double-check the facts of what you read.
While Five Guys also encountered a fair share of pandemic challenges, it has stayed resilient and showed great growth over the period. So, how about getting over the fake news and picking your favorite burger right away?