Glenwood Springs is the kind of city you drive to with the family when you want to de-stress and unwind. It's known for its glorious hot springs, magnificent views of the Rocky Mountains, and stunningly teal lake waters. And in the winter, you can hit the slopes and go skiing in the city's white, powdery snow.
But the gorgeous alpine views, intriguing underground caves, and soothing hot spring baths aren't the only awesome places to go to in this town, although they truly are one-of-a-kind. There's a vast range of food options in the city as well.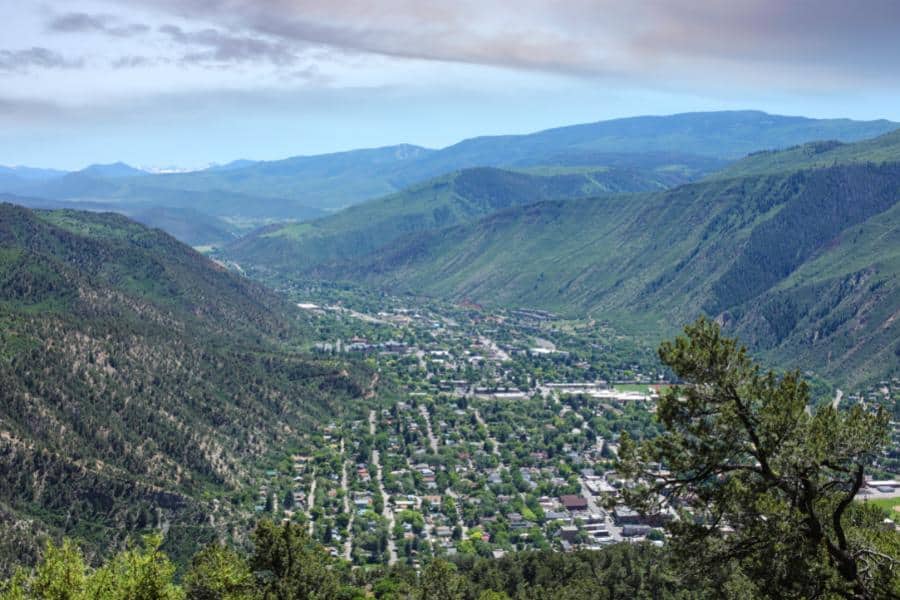 Not surprisingly, the Glenwood Springs food options are at par with the beautiful mountains and bodies of water that serve as their backdrop. The restaurants have everything from homey American grub to modern, luxurious fine dining.
Here are the 11 best restaurants in Glenwood Springs CO that you must check out.
Best Restaurants in Glenwood Springs, Co
Riviera Supper Club and Scratch Kitchen
Address: 702 Grand Ave.
Known for: Retro aesthetic, live piano music, New American cuisine
The Riviera Supper Club and Scratch Kitchen—fondly referred to by residents as "The Riv"—has been around since 1947. But that doesn't mean the restaurant is dated and out of style. On the contrary, it has evolved its menu options, creating inventive New American dishes for tourists and locals alike.
The Riv is known for creating all their food from scratch using local ingredients, from fresh pasta to beef wellington right out of the oven. They then elevate the dishes to give them a touch of elegance and fine dining. Couple that with live piano music and a classy atmosphere, and you've got yourself the classic Riviera Supper Club dining experience.
The restaurant has bagged over a dozen Locals' Choice Awards over the years, including Best Ched and Best Restaurant in just 2022 alone. Because the restaurant is so popular, make sure to make a reservation before heading there for dinner.
The Pullman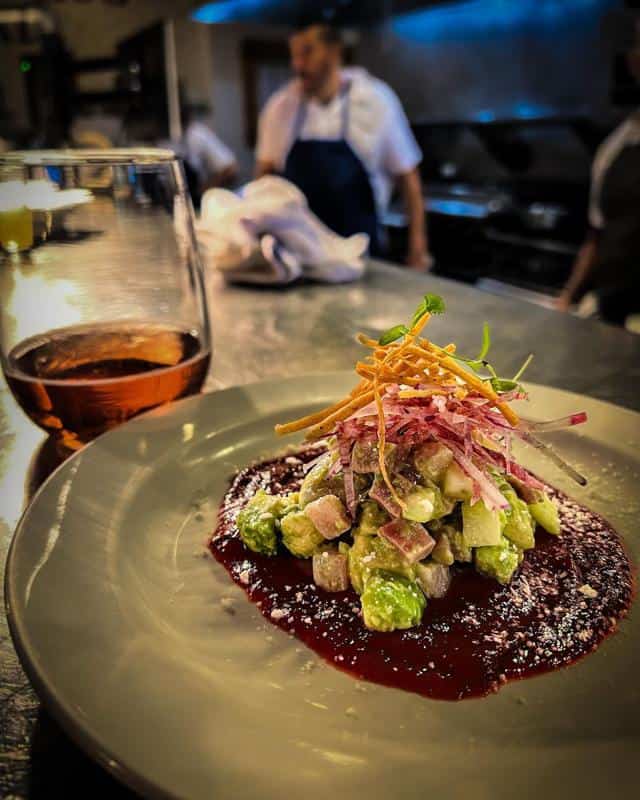 Address: 330 7th St.
Known for: Food and wine pairings, Wednesday ramen nights
If you're looking for something a bit trendier but still has that familiarity of comforting New American cuisine, check out The Pullman. This restaurant has a more industrial look, giving it a contemporary vibe with a touch of sophistication.
What's awesome about dining here is that they can help pair your dishes with the best wines, cocktails, and beers that go with the food perfectly. It adds a rustic charm and warmth to this upscale eatery.
The Pullman is open for dinner every night starting at 4:30 PM. Check out bestsellers like their pork belly and deviled eggs when you come in. On Wednesday nights, however, they switch it up by having ramen night. Slurp rich tonkotsu broth and sink your teeth into tender pork shank when you get a bowl of their best ramen on these nights!
Juicy Lucy's Steakhoue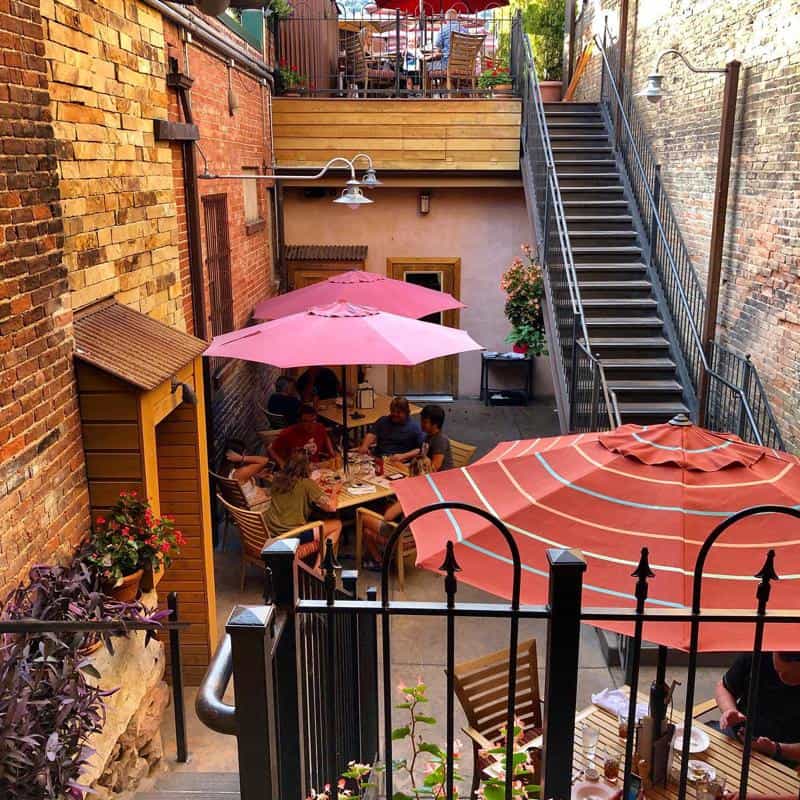 Address: 308 7th St.
Known for: Perfectly cooked steaks, extensive wine collection, popular chocolate mousse
On the other side of the ever-famous Glenwood Hot Springs Pool, just across the Colorado River sits Juicy Lucy's Steakhouse, a restaurant that serves tender, perfectly cooked steaks and meats (among other delicious dishes).
This restaurant is what you can call the pride and joy of Glenwood Springs food. In 2022 alone, it won Locals' Food Choice Awards for Best Steakhouse, Best Salads, and even Best Restaurant.
The secret to their success? The finest, choicest-quality Colorado meat. They only use local, additive-free beef, elk, lamb, and pork for their offerings—each one used uniquely in every dish to bring out its flavor in the best way.
Juicy Lucy's also has a dreamy outdoor patio—yet another thing they bagged an award for in the 2022 Locals' Food Choice Awards. Sit here as you cut into your steaks and enjoy their extensive wine selection and indulge in their award-winning chocolate mousse.
19th Street Diner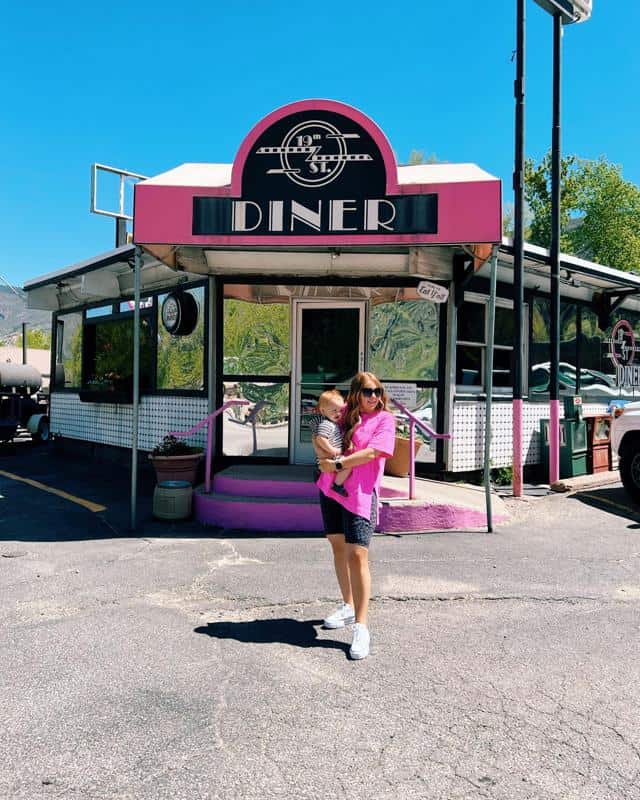 Address: 1908 Grand Ave.
Known for: 1950s-themed interiors, comfort grub, chicken fried steak, rotating daily specials
In the mood to be nostalgic? Head on over to 19th Street Diner and go back in time to the 1950s.
This all-American diner is riddled with red, black, and metallic silver interiors, reminiscent of diners from half a century ago. There are vinyl chairs, block tables, and hearty, comforting grub meals like chicken fried steak, mashed potatoes, and their popular Southwest turkey.
19th Street Diner has rotating specials that change each day of the week. On Monday, it's Mexican food that's put in the spotlight. On Wednesdays, it's meatloaf. And on the weekends, the breakfast menu takes center stage.
The restaurant is quite near the I-70 interstate highway. So, even if you aren't stopping by Glenwood Springs, you can still check it out for breakfast if you're driving along.
Sweet Coloradough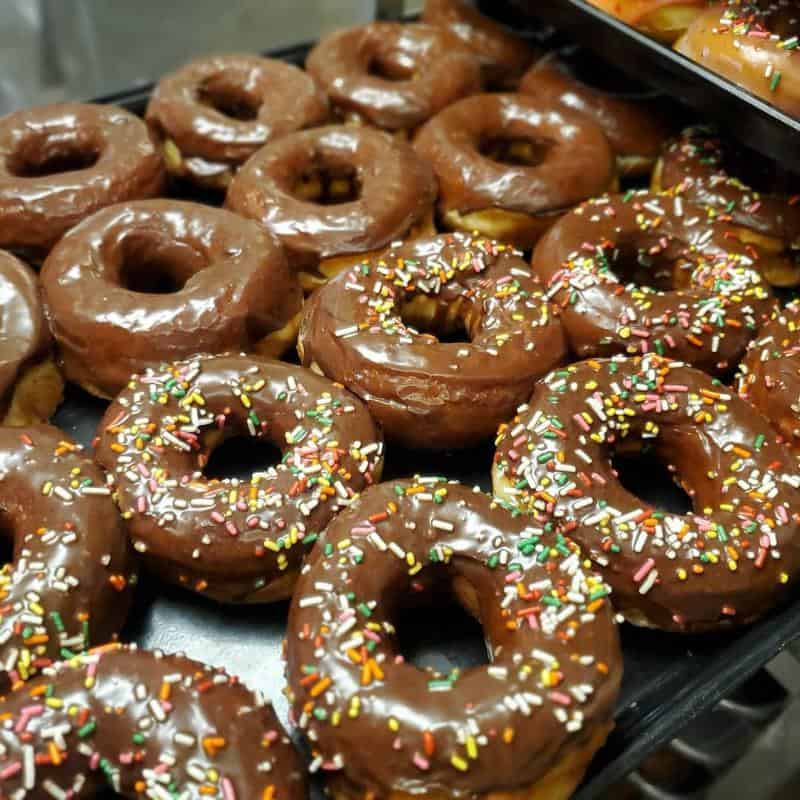 Address: 2430 S Glen Ave.
Known for: The best donuts in Glenwood Springs, sandwiches and sweets
Sweet Coloradough was born when husband-and-wide duo Aaron and Anne Badolato moved to Glenwood Springs in 2014 and realized the shortage of places to buy their favorite thing: sweets.
So, they came up with Sweet Coloradough—a fresh pastry and sandwich shop where people know to get the best donuts in Glenwood Springs.
Glazes, old-fashioned doughnuts, sweet cinnamon rolls, decadent bear claws—you name it, and they've got your favorite pastries! All the donuts are made fresh daily, so you can expect them to be soft, warm, and packed with indulgent flavors.
But their offerings aren't limited to sweets. They also have savory sandwiches on the menu, like their bestselling open-face sausage, bacon, and cheese sandwich called the Tasty Town. They also serve coffee, tea, and even cocktails!
CO Ranch House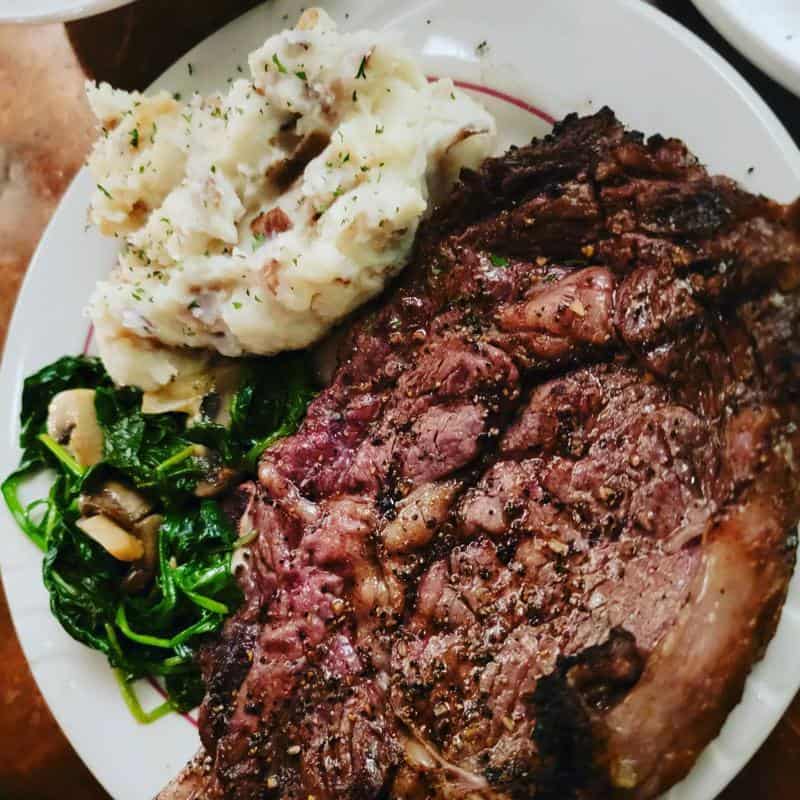 Address: 704 Grand Ave.
Known for: Western-inspired interior design, locally sourced American dishes
Just a few steps down from Riviera Supper Club is CO Ranch House, a Western-inspired gem that screams American culture and food.
This rustic resto has Western, wooden interiors and native art pieces on the walls, reminiscent of an American ranch. It's perfect with the Rocky Mountains of Colorado as a backdrop in its gorgeous outdoor patio.
The food served at CO Ranch House is always made with locally sourced ingredients, making it undoubtedly one of the quintessential restaurants in Glenwood Springs CO. From their steaks and elk to their vegetables and trout, everything is local.
Every dish served in this restaurant is hearty and huge in proportion, so they're all perfect for splitting with a group.
Glenwood Canyon Brewpub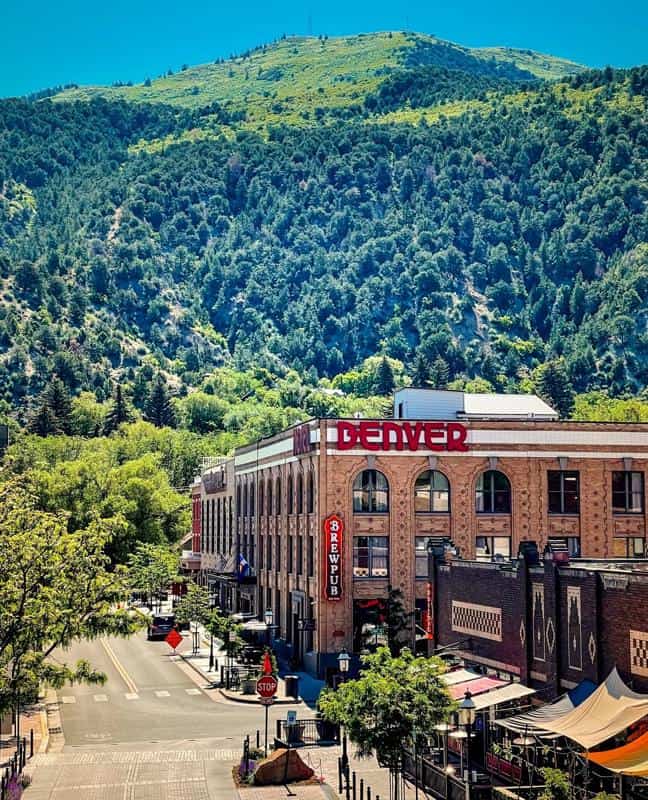 Address: 402 7th St. (The Hotel Denver)
Known for: Beer on tap, located in historic hotel, mouthwatering pub food
Within the historic, downtown icon that is the Hotel Denver lies the Glenwood Canyon Brewpub, the only brewpub in Glenwood Springs and the most-awarded brewery in all of Western Colorado. They have everything you could ever want in a pub, from craft beer on tap to scrummy pub grub.
This lively restaurant and pub serves comforting pub food, such as burgers, tacos, nachos, and fish and chips—all the food that's perfect for a pint of beer or two. It's terrific for a night out with friends, especially when you have something to celebrate.
When it comes to their beer, you'll never be left dissatisfied. They have nine different handcrafted beers on tap for you to drink up. Not a beer lover? Don't worry. They also have a collection of wines, ciders, and hand-made ciders too. Happy hour is from Monday to Thursday from 4-6 PM!
Ironbridge Grill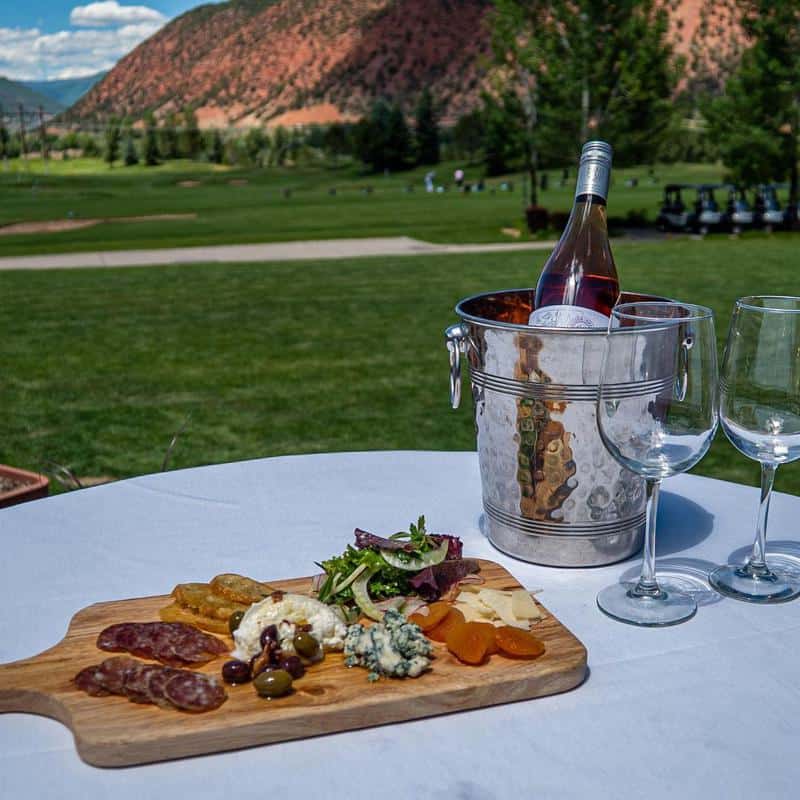 Address: 410 Ironbridge Dr. (inside the Ironbridge Golf Club)
Known for: Golf course views, homey country club dining room, beer and wine selection
Ironbridge Grill is a restaurant found inside the cozy yet luxurious Ironbridge Golf Club. Also known as "The Kitchen" in the club, this restaurant is popular for its close proximity to the golf course, giving you a magnificent view of the lush greenery and hills of Colorado.
You don't need to have a membership to the club to enjoy a meal at the Ironbridge Grill. It's also not as packed and busy as you would think, since it's in a country club with an exclusive feel.
With its fireplace to give you warmth and casual and laidback interiors, this restaurant will surely make you feel at home. You can also rent out the place for weddings and private dinners.
They serve food that is luxurious but has a relaxed vibe, like charcuterie boards and maple-glazed pork chops. They also have a full-service bar that can serve beer (whether on tap or bottled), a selection of fine wines, and a few fun cocktails over brunch.
Daily Bread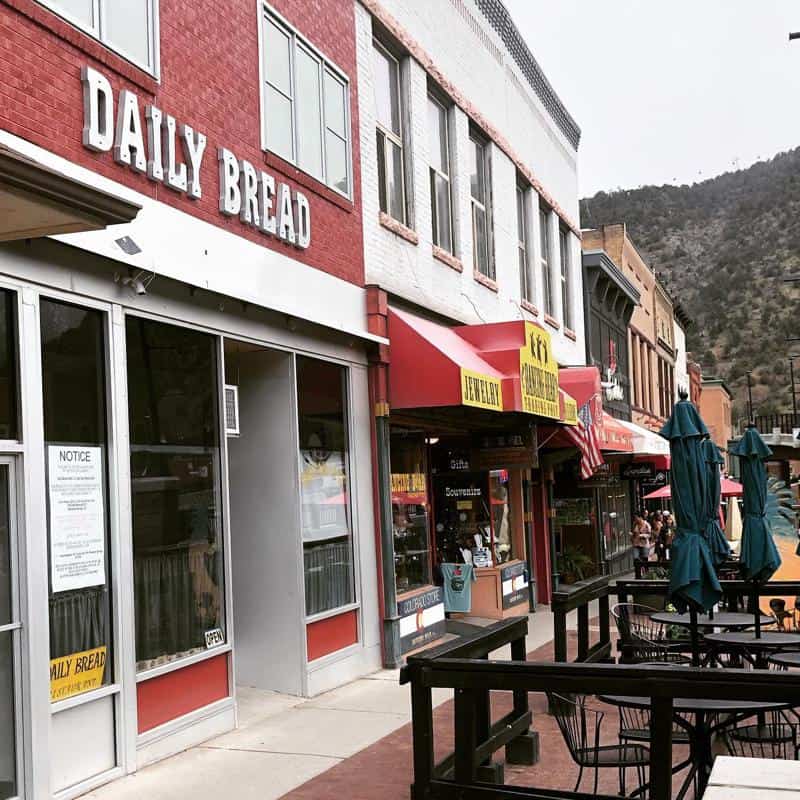 Address: 729 Grand Ave.
Known for: American-Polish breakfast food, healthy options, early opening hours
Daily Bread is a breakfast and lunch restaurant that serves the tastiest healthy daytime dishes as early as 7:30 AM each day. So, if you're looking for Glenwood Springs food early in the morning—perhaps after hiking one of the city's popular mountain trails at sunrise—Daily Bread is the place for you.
Don't be fooled by this small, brick-walled restaurant. The cozy café is actually quite trendy in the area, thanks to its healthy American-Polish menu that still encapsulates the tasty, indulgent weekend brunch that Americans love.
They have dishes like bacon avocado eggs benedict and delectable French toast. But if you're looking for lighter options, you can also opt for their tofu scramble and vegetable omelette. It's undeniably one of the best breakfast restaurants in Glenwood Springs CO.
Smoke Modern BBQ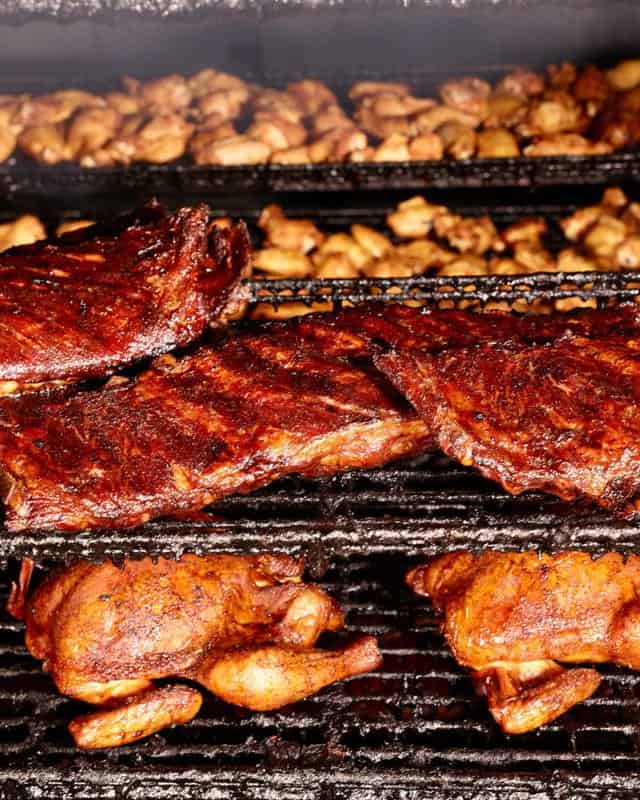 Address: 713 Grand Ave.
Known for: Traditionally smoked meats, mac and cheese dishes
Right along the Colorado River sits Smoke Modern BBQ, a contemporary kitchen that's serious about keeping traditional meat smoking alive.
The restaurant's executive chef Jamie Theriot believes in smoking meats the traditional way, so they're smoked slowly over hickory for that burst of flavor. That said, they also smoke their ribs, pulled pork, chicken, and more with southern spices to embrace modern smoking and barbecue techniques.
These meats taste even more glorious when paired with the resto's signature sides, like cornbread and fried pickles.
Aside from their tender, flavorful, smoked meats, the restaurant is also popular for their ultra-cheesy mac and cheese dishes and extensive liqueur selection. You can enjoy your smoked barbecue over the best American whiskeys, bourbons, and beers if you wish!
Smoke Modern BBQ is open from Tuesday to Saturday, from the afternoon until 9 PM.
Slope & Hatch
Address: 208 7th St.
Known for: Creative taco and hot dog menu, chill and hipster vibe
Slope & Hatch is a contemporary, creative counter-serve restaurant that experiments with different kinds of tacos, hot dogs, and other crowd-favorite grub dishes. If you or your kids are craving Southwestern flavors on your trip to Glenwood Springs, this small restaurant is the place to go.
As soon as you walk into this restaurant, you'll immediately feel the hipster vibe. There are brightly colored booths, a laidback atmosphere, and an inventive, exciting menu that elevates regular tacos.
Instead of just pork or chicken tacos, you can also get crispy fish, Cubano, calamari, and even po boy tacos! And if your kids love hot dogs, they'll love the different kinds of frankfurters they can try out.
And like any hip and trendy joint that pulls in a younger crowd, Slope & Hatch has vegan-friendly, gluten-free options, like their falafel tacos.
Read More:
Conclusion
The restaurants in Glenwood Springs CO offer a range of options, from comforting grub and delectable sweets to the finest wines and New American cuisine.
So, when you're done taking a dip in the beautiful blue waters of the hot springs or hiking Hanging Lake, come on down to any of the restaurants on this list for a hearty meal.