St Louis is a major city in Missouri along the Mississippi River and on Route 66. It is a city full of exciting attractions and events to attend. With the Gateway Arch as its most iconic attraction, you enter into miles of trails, parks, and waterways to explore.
No matter what you are looking for in St Louis, you can find it. From world-class to family and budget-friendly attractions and a cultural scene you'll surely love.
And while you're here, experience one of the hottest food cities in the nation, savor some of the best brews and enjoy their secret sauce, the warmth, and the hospitality of St. Louisans.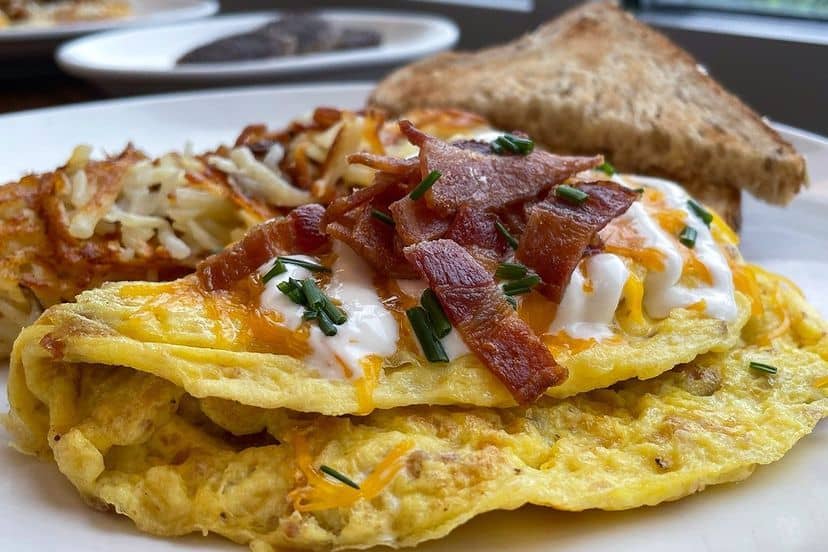 But most importantly, at St Louis, you can start your day with scrumptious meals at excellent breakfast or brunch restaurants, bistros, and cafes.
So, if you are planning a visit, check out the 12 best breakfast places in the city.
Best Breakfast in St Louis
Uncle Bill's Pancakes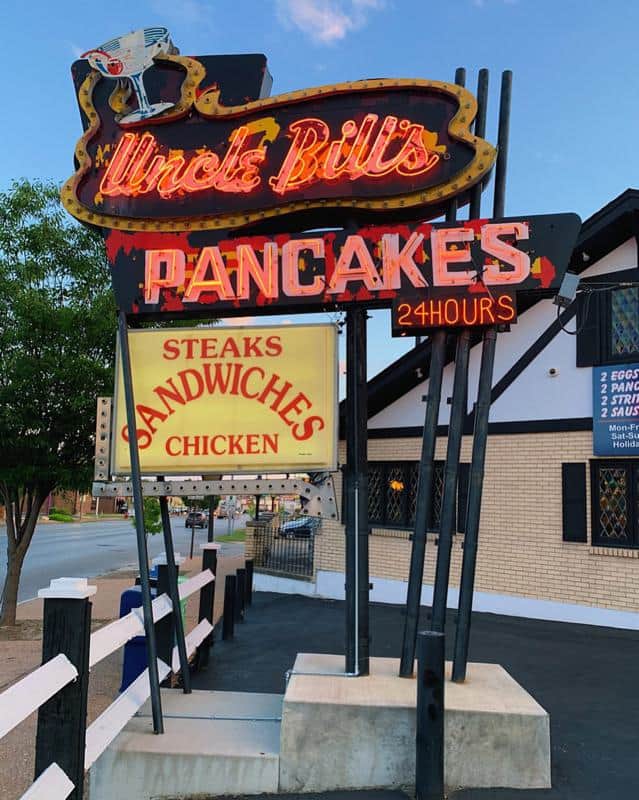 Address: 3427 S Kingshighway Blvd, St. Louis, MO 63139
Phone: +1 314 832 1973
Uncle Bill's Pancake and Dinner House is as much of an authentic American diner breakfast as any place can get. It has been a favorite among locals due to its all-day breakfast options for more than twenty years.
If you are looking for a place with large breakfast portions at affordable prices, then this is the perfect place. For instance, choose the Supreme 2x2x2x2, which includes two pancakes, two eggs, two pieces of bacon, and two pieces of sausage for only $11.00.
At Uncle Bill's, you will have tasteful meals, receive excellent service, and its cozy ambiance will make you feel at home. Furthermore, here you will definitely not go hungry!
Chris Pancake Diner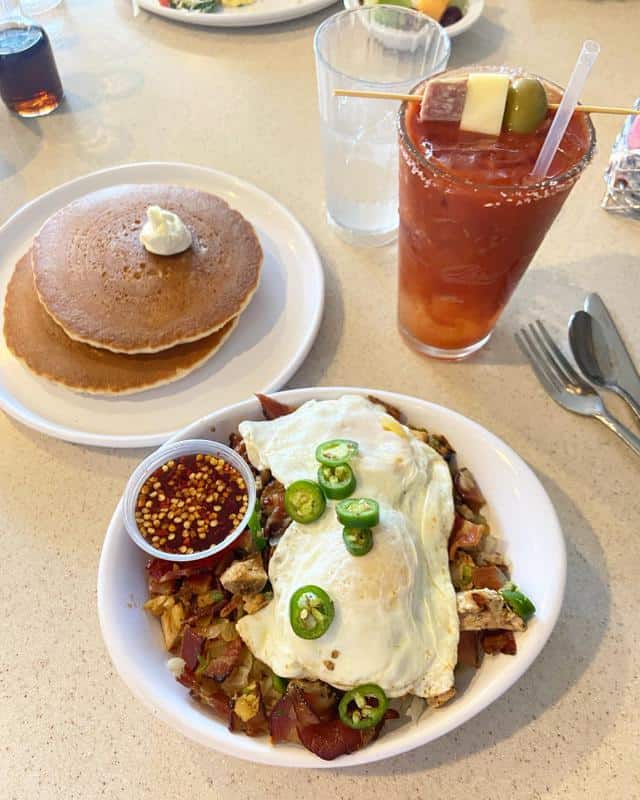 Address: 5980 Southwest Ave, St. Louis, MO 63139
Phone: +1 314 645 2088
With their flexible and friendly service as well as the quality of the ingredients, Chris Pancake Diner has been dubbed as the best pancake place in St Louis for 25 years.
Although called Chris Pancake Diner, this place has more than just pancakes. Still, their pancakes are known to be the best in St Louis. In fact, this place has a lot of awards due to its philosophy to "provide a dining experience that welcomes each guest to be part of their family."
Visit Chris Pancake Diner for good old family food with fresh and high-quality ingredients. But most importantly, for excellent service and a family-friendly environment.
Rooster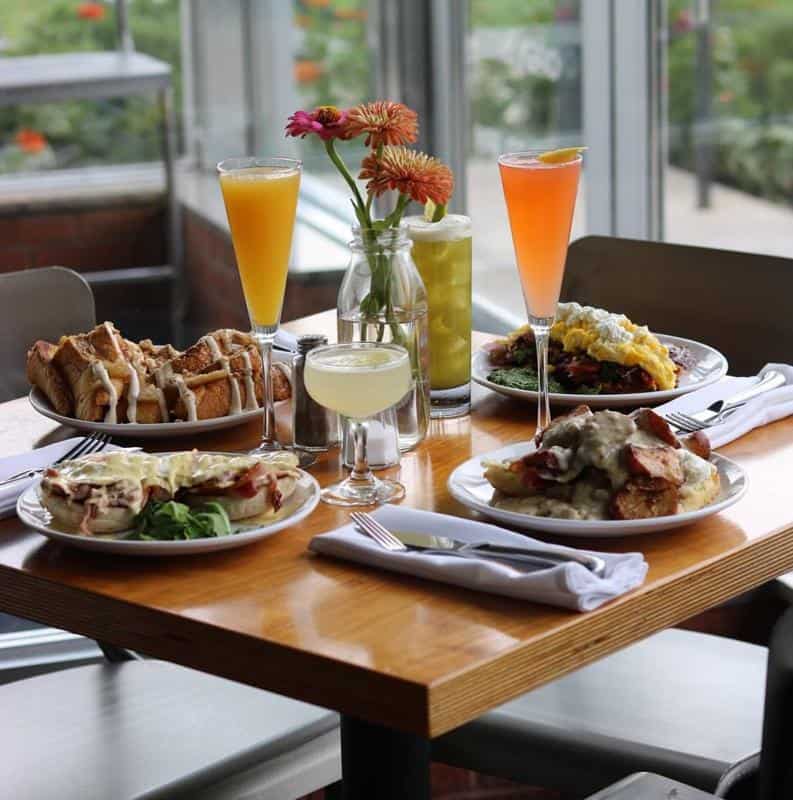 Address: 1025 Washington Ave, St. Louis, MO 63101
Phone: +1 314 241 8118
Eager to provide a comfortable, bright, one-of-a-kind space for people to gather and enjoy breakfast or brunch with the highest quality ingredients, Rooster opened its doors in 2006.
The restaurant includes its own bakery and butcher shop to provide the freshest bread, buns, and desserts, as well as ice cream! Furthermore, their meat is always hormone-free and ethically raised.
Due to their commitment to the local producers and ambition to only serve healthy meals with sustainably-produced ingredients, they have been recognized as one of the best brunch destinations in the state!
Southwest Diner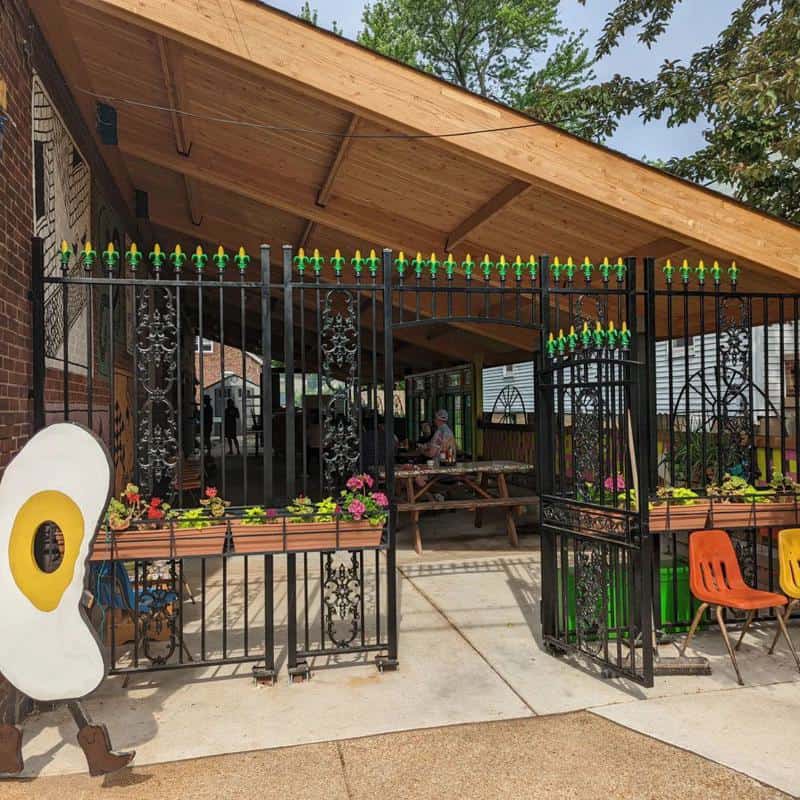 Address: 6803 Southwest Ave, St. Louis, MO 63143
Phone: +1 314 260 7244
Southwest Diner is a popular authentic southwest diner. It offers American flavors with typical classic diner breakfast meals. However, expect to enjoy delicious food with some Spanish twist or fusion included.
This is the place to go for a hearty breakfast to start the day. But be sure to arrive as early as you can because it can be very crowded. Nevertheless, their service is top-notch, and no matter what, you will always be welcomed and greeted with a big smile.
Southwest Diner is an authentic diner with American and Mexican vibes that everyone loves. Their menu features Tamales, Burritos, Huevos Rancheros and many more!
The Mud House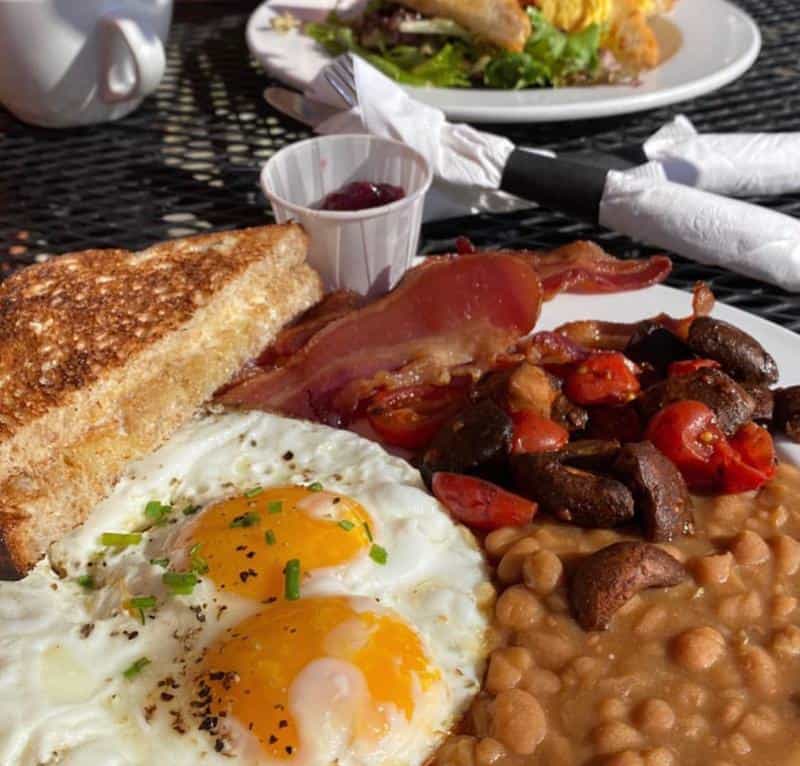 Address: 2101 Cherokee St, St. Louis, MO 63118
Phone: +1 314 776 6599
The Mud House is an elegant cafe-restaurant serving flavorful dishes and delectable coffee. Over the years, thanks to its delicious dishes, it has become a popular spot for breakfast and brunch.
At The Mud House, expect to taste elevated dishes such as savory scones and the honey yogurt granola bow. They also feature an in-house coffee bar serving regular drip and cold brew.
Apart from delicious meals and exceptional coffee, Mud House's interior and seating area is ideal for an elegant breakfast. The patio is perfect for enjoying breakfast on a sunny day.
Polite Society Restaurant and Bar
Address: 1923 Park Ave, St. Louis, MO 63104
Phone: +1 3143 252 553
Polite Society is a restaurant, bar, and gathering place in the historic Lafayette Square neighborhood of St. Louis. This is the perfect place for brunch alongside friends and families in a warm environment of thoughtful service, exceptional food, drink, and company.
At Polite Society, you can get everything from their famous Chorizo Avocado Benedict to a typical American breakfast. It is a place where you can have fusion and traditional food. The portions are large, and the food is always cooked in absolute perfection.
Furthermore, the restaurant's interior takes you to another era and time. It's all bricks, leather, and books and has an academic aesthetic. Also, since it's located in the historic Lafayette Square neighborhood, it is easily situated for sightseeing.
Egg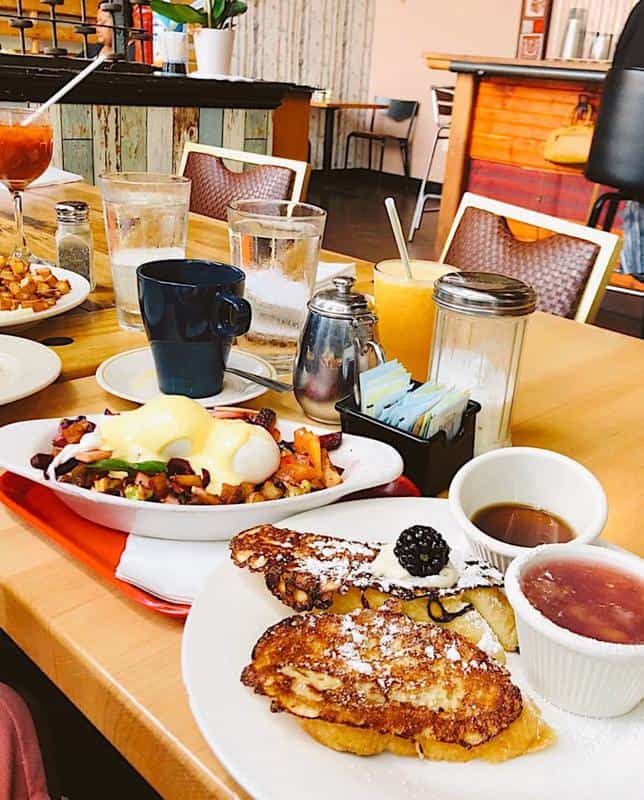 Address: 2200 Gravois Ave, St. Louis, MO 63104
Phone: +1 314 202 8244
Egg is the place "where breakfast always comes first." So, if you are looking for delicious breakfast and brunch meals, then you are definitely at the right place.
Egg features a millennial decor and a relaxed atmosphere. Expect to find international and traditional brunch meals that usually have a bit of a twist. Some of its popular dishes are Chakchouka, Hash, and Egg Benedicts.
Although its exterior makes it look small and uninvited, the restaurant is very roomy, and its hospitality is top-notch. This is perfect for a quiet brunch, delicious alternative meals, and coffee.
Kingside Diner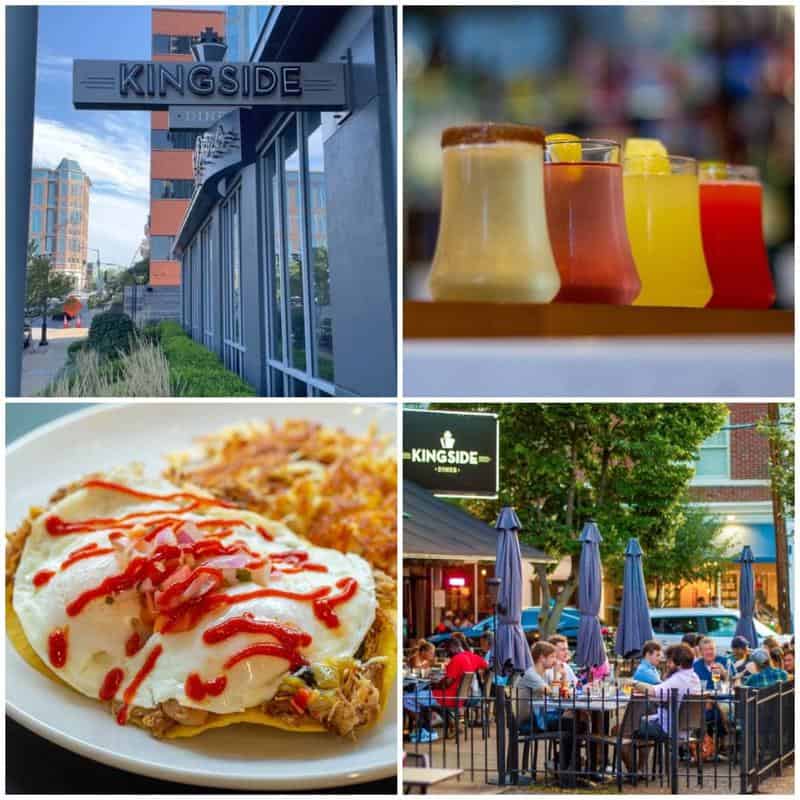 Address: 236 N Euclid Ave, St. Louis, MO 63108
Phone: +1 314 454 3957
Kingside Diner is an innovative diner that redefines the American diners while preserving the connection between tradition, modernity, and community.
First and foremost, the most important thing that every diner strives to achieve is good hospitality. Thus, at Kingside Diner, everyone is always welcomed with a smile and has excellent service.
The menu consists of freshly ground espresso and creative cocktail specials. And, of course, inventive brunch-fare, with popular dishes like build-your-own breakfast burritos, Caprese grilled cheese, and griddle burgers.
Half & Half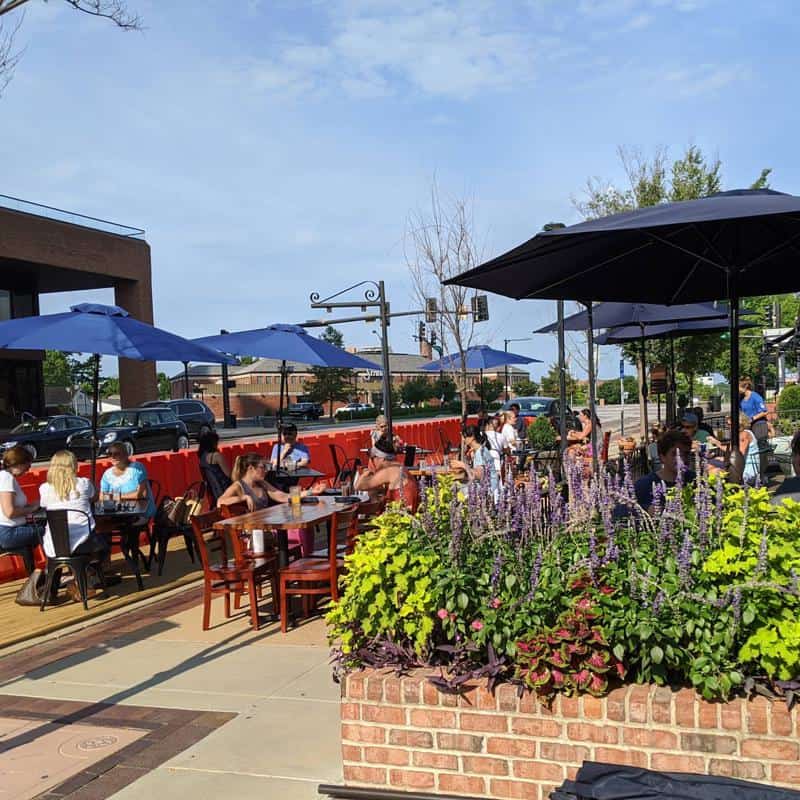 Address: 8135 Maryland Ave, St. Louis, MO 63105
Phone: +1 314 725 0719
If you are looking for something more on the outskirts of the city Half and Half is a perfect choice. Located in downtown Clayton, it is about a 15-minute drive and well worth it.
It's a breakfast, lunch, and brunch destination that strives to deliver tasty food and flavorful coffee. Some of the most favorite dishes are their Clara Cakes, pancakes with raspberry jam, mascarpone, and granola, and their Sausage Biscuit with housemade sausage, country biscuit, scrambled eggs, aioli, and potatoes.
Whether it's at the coffee bar or in one of the comfy booths, go to Half and Half to start your day with a relaxing brunch with friends and family on the weekend.
City Coffee and Creperie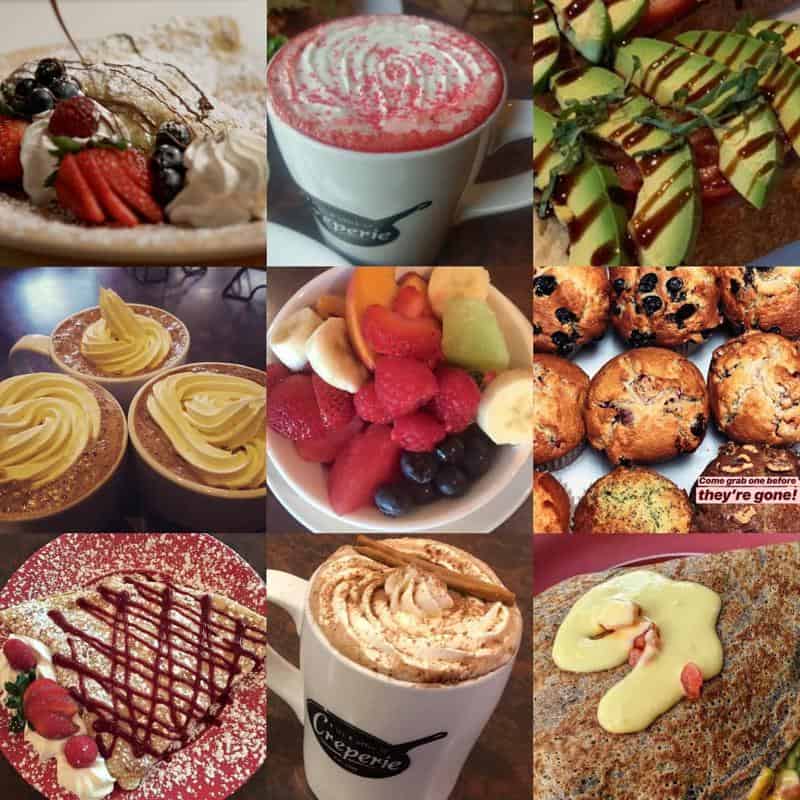 Address: 36 N Brentwood Blvd, Clayton, MO 63105
Phone: +1 314 862 2489
St Louis has, in fact, a French heritage, and you can love that through the mouthwatering crepes of City Coffee and Creperie. Their menu includes more delicious dishes however, they have a wide selection of crepes that are simply incredible.
Specifically, they have over 40 varieties of crepes. From savory crepes such as Brittany that come with honey ham, asparagus, Havarti cheese, spinach with Hollandaise sauce, to sweet crepes with mascarpone, lemon curd, and blueberries!
If you are looking for that Parisian pavement-style friendly bistro vibe, then this is the place for you. It is always a buzzing place, but the food is delicious, and many say this is one of the best breakfasts in St Louis.
Winslow's Table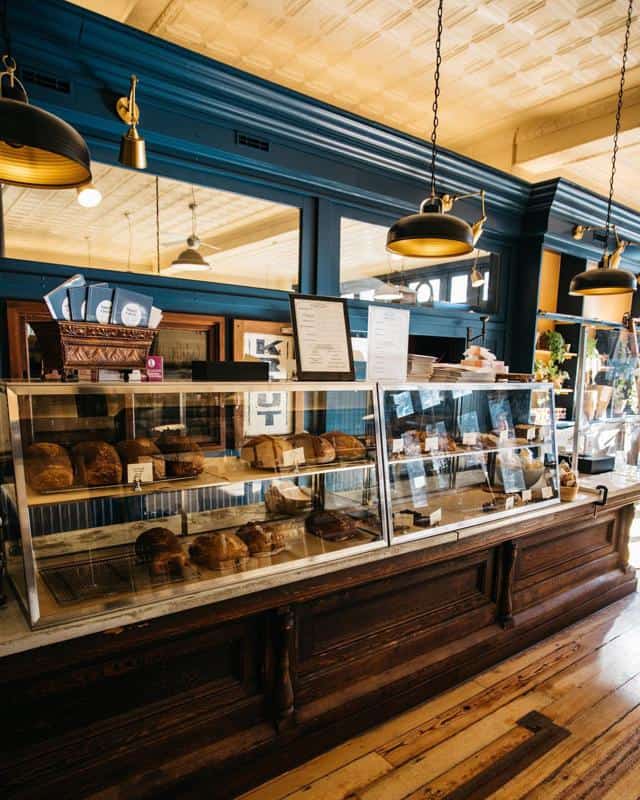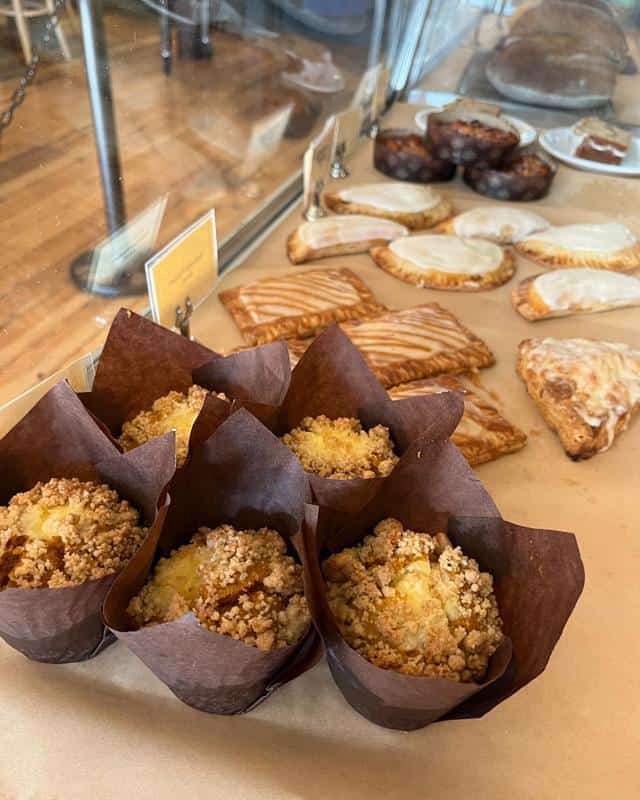 Address: 7213 Delmar Blvd, St. Louis, MO 63130
Phone: +1 314 725 7559
Winslow's Table opened as a general store, but it became so popular that they decided to switch it into a restaurant. Most of what they serve comes directly from their farm. Thus, it's seasonal, and their food is always the freshest.
Due to having farm-to-table food, the menu changes often. Nevertheless, it is always fresh and delicious, with innovative and elevated dishes. The menu is not huge, but it is delicious.
Furthermore, since it started as a general shop, they still keep the tradition meaning you can also do some shopping here, which is a great added plus.
The Original Pancake House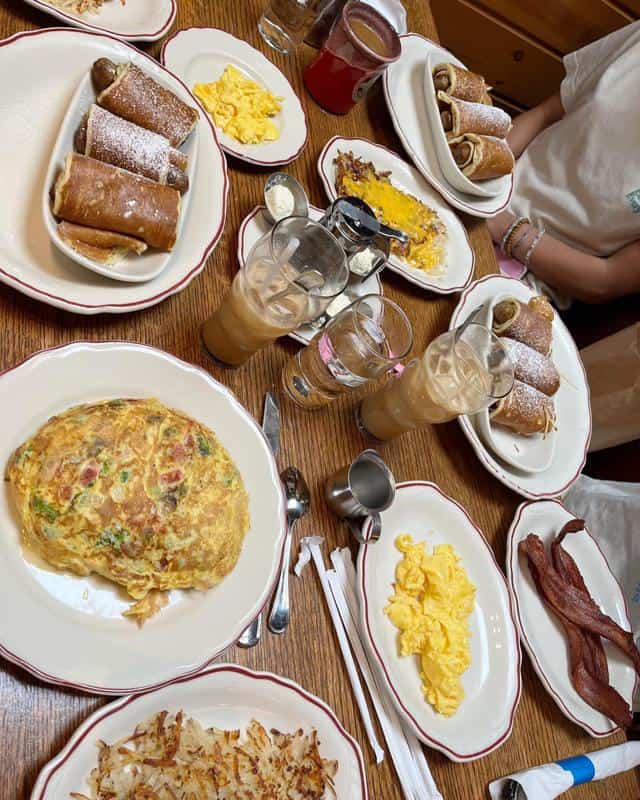 Address: 8817 Ladue Rd, St. Louis, MO 63124
Phone: +1 314 932 1340
The Original Pancake House is a rather large franchise, but it is one of the nation's "Ten Best" breakfast restaurants in the "American's Regional Classic Award" category. So, it definitely should be part of this list.
In 1953, Les Highet and Erma Hueneke, wanting to create the best pancakes in the country decided to combine national and ethnic pancake recipes into a unique menu. Thus, today the Original Pancake House serves an extensive menu of pancakes from all over the world.
Using only the freshest and high-quality ingredients, at the Original Pancake House, you can find pancakes such as the apple pancake, a single, large pancake smothered with sautéed apples and cinnamon sugar, and the Dutch Baby, an oven-baked German pancake with powdered sugar.
Read More:
Final Thoughts
St Louis offers a variety of breakfast and brunch choices to fit your tastes and desires after a day of exploring the city. Restaurants range from authentic American diners and popular franchise bistros to unique local bakeries and cafes.
Furthermore, you can find some of the best coffee brews and specialty cocktails to start your day with happiness!