Chelsea is a small town in Southeast Michigan, about 15 miles southeast of Ann Arbor. The Purple Rose Theater, Waterloo Recreation Area, Berry Hill Farm, are among the best places to visit.
There are various restaurants in town where you can sample American and international cuisines. The best part about dining in Chelsea is that the majority of the lively restaurants have fully stocked bars or bakeries where you can combine your dining experience to make it memorable.
In this article, we've compiled a list of the top ten restaurants in Chelsea, Michigan.
Best
Restaurants in Chelsea, Mi
Common Grill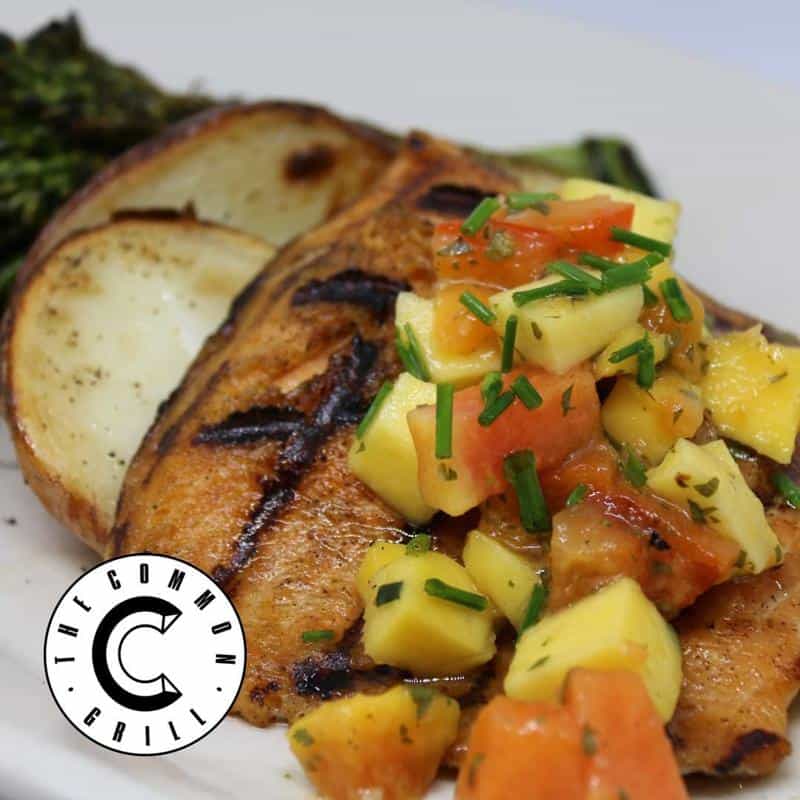 Address: 112 S Main Street, Chelsea, MI 48118-1266
Known for: American, Grill, Seafood
Common Grill is located near the Purple Rose Theater, and most diners enjoy eating here after watching a performance. Reservations can be made for two people or groups of six or more.
Most nights, the place is packed, so get there early to avoid the crowds. This trendy local favorite specializes in delicious seafood dishes.
If you're visiting from out of state, try Chef Craig Common's Michigan specials from the Great Lakes. He expertly blends ordinary ingredients to create extraordinary seafood dishes.
Some of the best choices to choose from the menu include; seafood, poultry, meat, vegetarian, and gluten-free options.
House rosemary flatbread crackers with smoked Lake Whitefish pâté or Lobster Spring Rolls with Chinese mustard sauce dripped on top are two of the best Appetizers to try.
To appease your taste buds, try the grilled chicken club, darkened steak salad, or Korean lamb ribs. The wine list features American wines, many of which are from California.
Chelsea Alehouse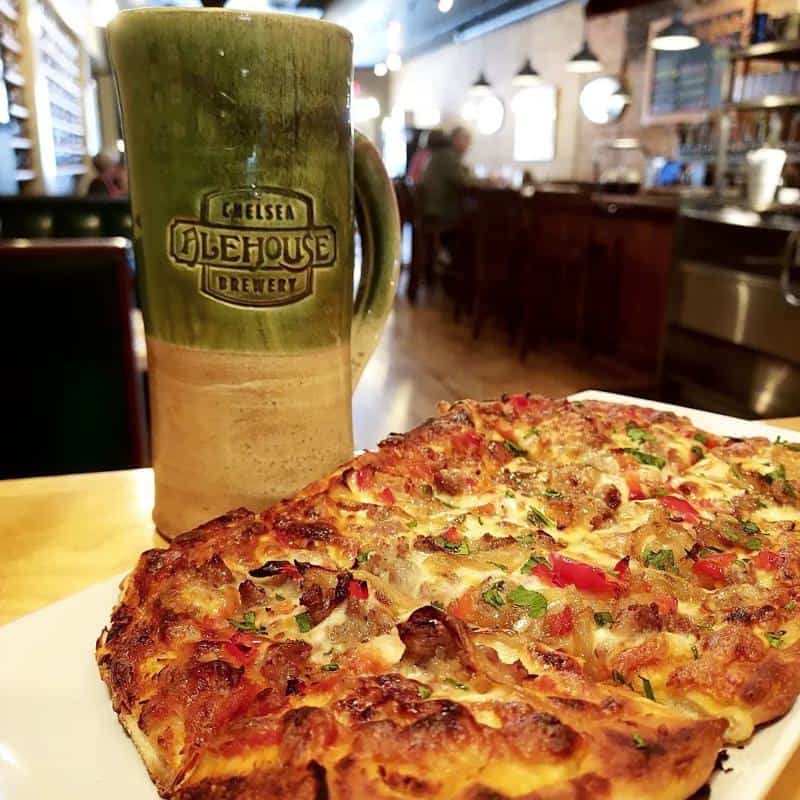 Address: 115 South. Main Street, Chelsea MI 48118
Known for: Late-night supper, cold beers
This lovely spot combines fantastic food and great beer to set you up for a night of fun and laughter.
On most nights, they never run out of food, and you can come in at 9 p.m. for a late-night supper and wash it down with cold beers. On Saturday nights, they stay open until 11:00 p.m.
The interior features blond cedar planked hardwood floors and exposed brick walls. They have a beautiful gold couch and live plants at the entrance, creating a warm, cozy atmosphere for visitors waiting to be ushered to their tables.
This superb Chelsea restaurant is a great place to enjoy the Belgian Marcella Golden Strong Ale on tap – combined with tasty meals.
The menu features fresh foods sourced from local suppliers, making it a great place to dine while visiting Chelsea, Michigan.
They have a fantastic trending "Trivia" menu that features various dishes including famous appetizers you don't want to miss.
The Cuban Toast is made with toasted baguette and is piled high with roast pork strips, ham, Swiss cheese, pickle chips, and garlic/mustard aioli. Fresh pretzels from the bakery next door are served with cheese. The trout spread is excellent, lighter and more refined.
The pork is delicious and perfectly seasoned. Tacos are served with a tasty sauce on tortillas.
Try their signature Sangria, it's quite flavorful and made with rose wine. The black widow cocktail is also one of the best at Chelsea Alehouse Brewery.
They have live music on Wednesday and Sunday nights beginning at 8:00 p.m.
Smokehouse 52 BBQ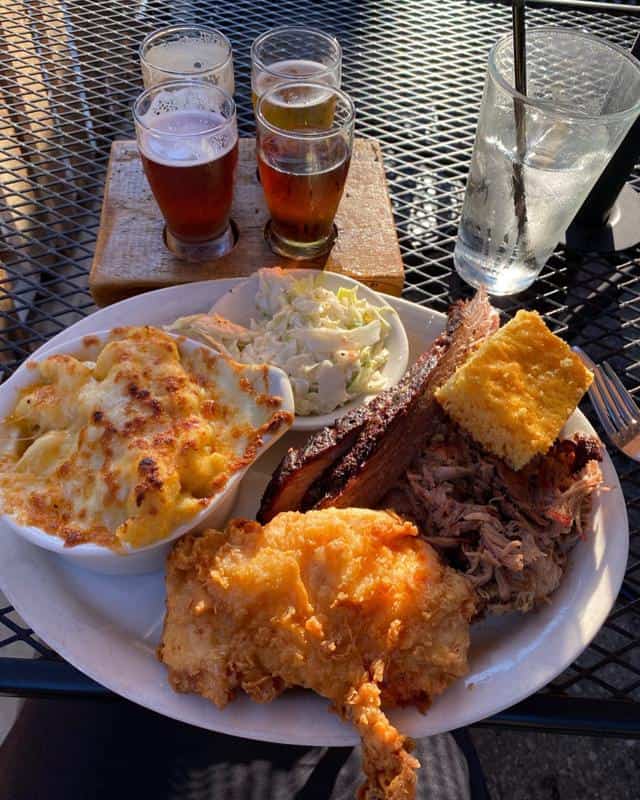 Address: 125 S Main Street, Chelsea, MI 48118-1543
Known for: American, Bar, Barbecue
Smokehouse 52 BBQ, located on Highway 52 (Main Street) in Chelsea, is a popular spot for barbecue made from locally sourced fresh cuts.
The entire restaurant is made of wood, with recycled barn wood covering the back wall of the main dining room, and chicken wire concealing tree trunk wedges on another wall.
They smoke BBQ meat in traditional wood-fired pits, from healthy steak fillets to ribs, pork chops, and fish. They use apple and cherry wood, and the house-made BBQ sauce which makes the grilling process light.
The range of BBQ sauce includes; the spicy 52 alarm, an All-American Sauce, steakhouse gold, and kiss & vinegar. Other tasty items on the menu include thebeef brisket, pulled pork with accompaniments, chips, and a yummy onion dip for the chips.
Each table has a variety of sauces from which to select the best flavors for your meats. If you don't like BBQ, try the Mac and Cheese.
They have a great wine and beer selection, and a bourbon menu. Smokehouse 52 is one of the best BBQ restaurants in Chelsea, serving high-quality barbecue.
Stivers Restaurant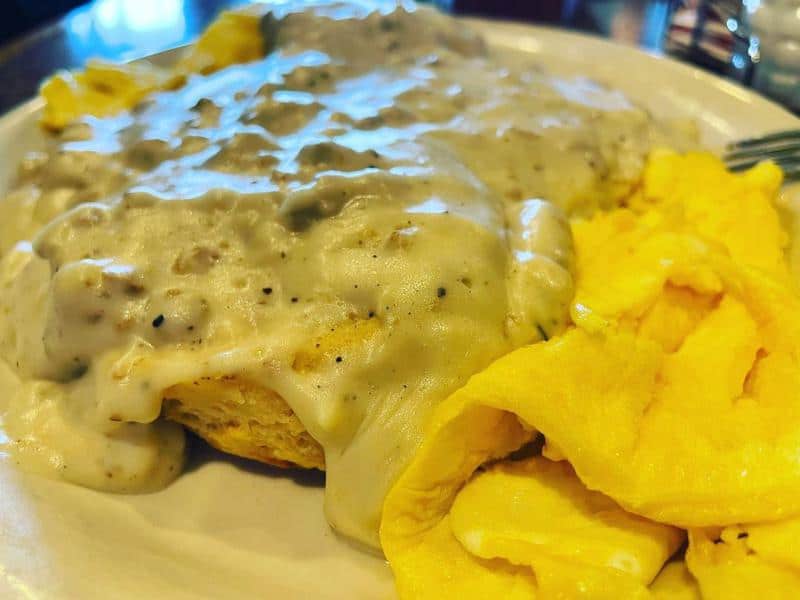 Address: 11 S Fletcher Rd, Chelsea, MI
Known for: American cuisines
Stivers is a mid-west American Classic Restaurant that dates back to the 1940s. They serve delicious burgers made with Knight's meat from an old Ann Arbor butcher.
The building appears to be old, but there is plenty of seating, and the food and beers are great! The bar is on the right side of the building, and the restaurant is on the left.
They remodeled the group area behind the bar as well as the restrooms after COVID; it looks fantastic!
Food and beverages are available on both sides of the establishment. The service has always been reliable, quick, and "to the point."
The food, cocktails, and cold beer are consistently excellent.
The menu is varied, with numerous options – they serve breakfast, lunch, and dinner, and breakfast is available at any time of day. Try their Chicken Parmesan and prime rib, both of which are delicious!
Ribeye steaks, chicken sandwiches, and gyros are all delicious! The French Dip sandwich is made with tender, lean, and nutritious beef. It has no fat and is extremely tasty.
You can also order food and beverages from the bar. For the best food options, check out the daily specials.
They sell T-shirts with the phrase "I've been Stiverized and you can get one for yourself. Stivers offers fantastic local dining experience at a reasonable price.
Chinese Tonite Restaurant
Address: 1127 South Main Street, Chelsea, MI 48118-1408
Known for: Chinese; American flavors, Asian, homemade style cooking
The locally owned, Chinese-inspired American restaurant provides homemade dishes and excellent service. This delightful little restaurant did take away orders in the past, but they now offer open dining.
For the past four years, the establishment has been run by new owners. The food and excellent customer service have been consistent, as has the price.
Appetizers include egg rolls, spring rolls, crab cheese, dumplings, and many other options. The lunch menu features a variety of meat and vegetarian dishes, such as sweet and sour chicken, rainbow chicken, or Kung Pao chicken garnished with hot peppers and peanuts.
They have a special dinner on two menus; you can try the seafood delight (shrimp/scallops/crabmeat), or shrimp with sizzling rice, or chicken with hot rice, etc.
The shrimp are consistently of high quality. The service is warm and friendly, and the owner refers to everyone as honey or sweet – she's a lovely lady!
The Grateful Crow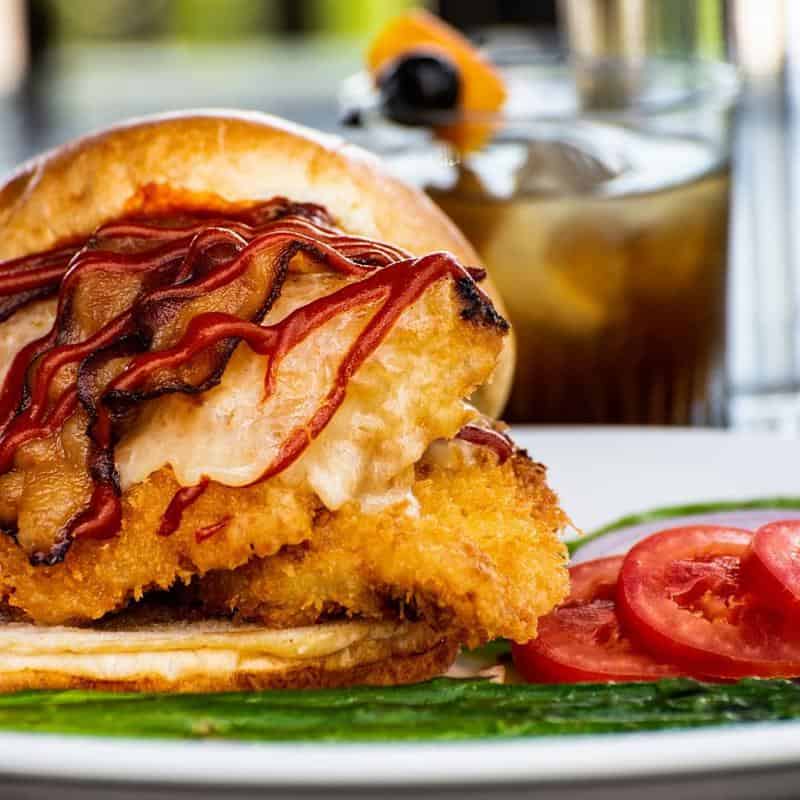 Address: 420 N Main St Chelsea; MI 48118
Known for: Sushi, burgers
The Grateful Crow in Chelsea has a striking interior design! Dark and beautiful, with stunning lighting, a giant crow overlooking the bar, and pretty roses on the dining tables. The restaurant serves delicious food and fantastic craft cocktails.
From their famous burgers to tasty salads, there's plenty to choose from on the menu. For the appetizers, try their sushi fusion, panko chicken, Tempura rock shrimp, and Bao; the Jealousy Roll or the Las Vegas Roll. For entrees; sting me burgers, shrimp, and crab delicacies.
Also try their sushi, which may be too spicy for some. You can request that the spicy garnish items be removed.
The dark décor makes one curious to experience each moment at the grateful growl. You can either sit at the main dining tables or at the bar and place your food orders.
On two screens near the bar, they play good music and show old movies.
Zou Zou's Café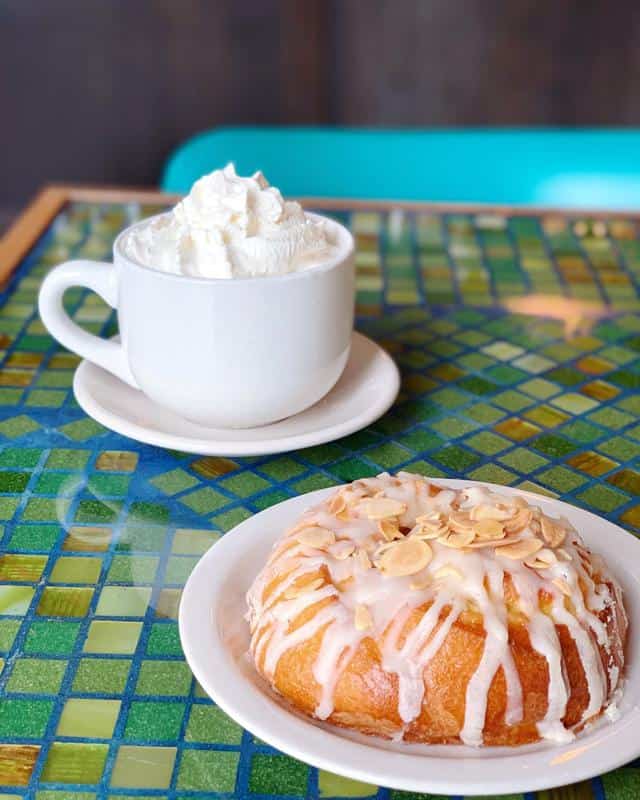 Address: 101 N Main Street, Chelsea, MI 48118-1263
Known for: Made to order meals, pastries, craft beer, wines
Zou Zou's is a lovely spot in the heart of downtown Chelsea. The vintage décor is impressive and provides an authentic French feel, a great ambiance, and a spacious dining area in which to enjoy your meal.
For nice weather days, they have indoor/outdoor seating where you can enjoy a breeze while sipping a hot cup of coffee.
There are some tasty options on the menu. Popular meals to have include breakfast and lunch.
However, come here for breakfast. You'll get good coffee.
The soups and sandwiches are delicious! Try the tuna sandwich with mixed vegetables, folded in a delicious thick sauce.
They also serve mouth watering pastries, such as carrot cake, which melts in your mouth, lemon tart and cinnamon rolls.
You can try the alcoholic beverages on tap, a local's favorite that quickly fills the bar; it can get wild on the weekends, but the restaurant is a little quieter in the morning.
Los Tres Amigos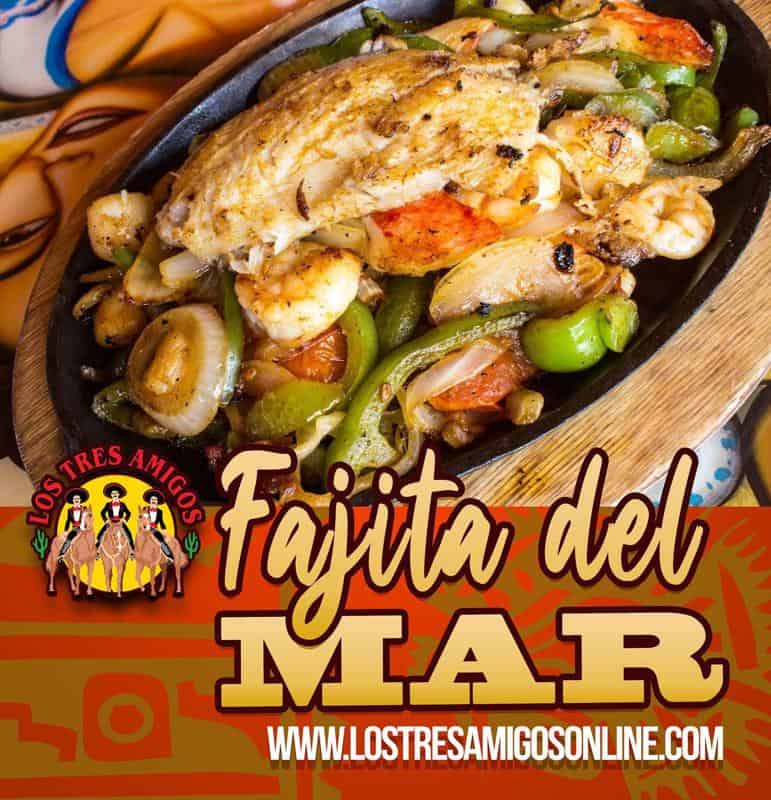 Address: 350 N Main Street Ste 200 Chelsea, MI 48118
Known for: Mexican cuisines, American
Los Tres Amigos, located on Main Street in Chelsea, is a delight! The décor is lively and inviting.
Outside, there is a cozy courtyard where guests can sit and wait to be escorted to their tables.
Along with the restaurant, there is a full bar that serves a diverse selection of sumptuous dishes at equally reasonable prices. There are numerous combinations to try, and you can sample each favorite dish.
They have excellent Chips, which are served hot and crunchy, as well as fresh salsa and some of the best fajitas and chicken burritos in Chelsea. As an appetizer, try the queso fundito and avocado.
The chicken burrito plate comes with mildly spicy chicken shreds, tomato, lettuce, sour cream, and traditional queso Blanco cheese. This dish isn't completely Mexican, they've added some American flavors and made it less spicy.
The margaritas at Los Tres Amigos are served in tall glasses; even the smaller glasses appear quite large.
If you like tequila, this is a must-have.
Brahma Haus
Address: 312 N Main Street Chelsea, MI 48118
Known for: Lebanese, American, Indian cuisines
This Chelsea hidden gem serves fantastic made-to-order Mediterranean/Lebanese fare.
Every order is packed to be eaten in the small dining room or taken away.
Dine-in dishes are also packed in neat, clean containers – and the best part is that you get an updated menu and can choose your flavors with the chef's help. So charming and inviting!
Salads are served with almost all of their dishes. Try the traditional falafel with whipped garlic sauce and Caprese on the side, as well as the famous gyro family meal.
The food is delicious, with a Mediterranean twist, and includes classic American favorites like burgers, fries, and milkshakes.
The place is clean, the food is fresh, and everything is prepared in front of you in an open kitchen.
Try the black cherry fountain soda for your drink. Birch, cola, orange, lemonade, and cream are also great options.
Brahma Haus is reasonably priced for the quality of its food and service.
Read More:
Final Word
We hope this list helps you find your favorite Chelsea, Michigan restaurant. We're sure you're already spoiled for choice, with everything from burgers to Heavenly Tacos, Sushi, and so much more.
Please share your thoughts in the comments section. Bon Appetit!