The serene yet turbulent town of Seattle is filled with go-getters and high fliers, which means that no compromises are made when it comes to starting your day right. Hence the breakfast eateries in town are numerous with an overwhelming variety of cuisines.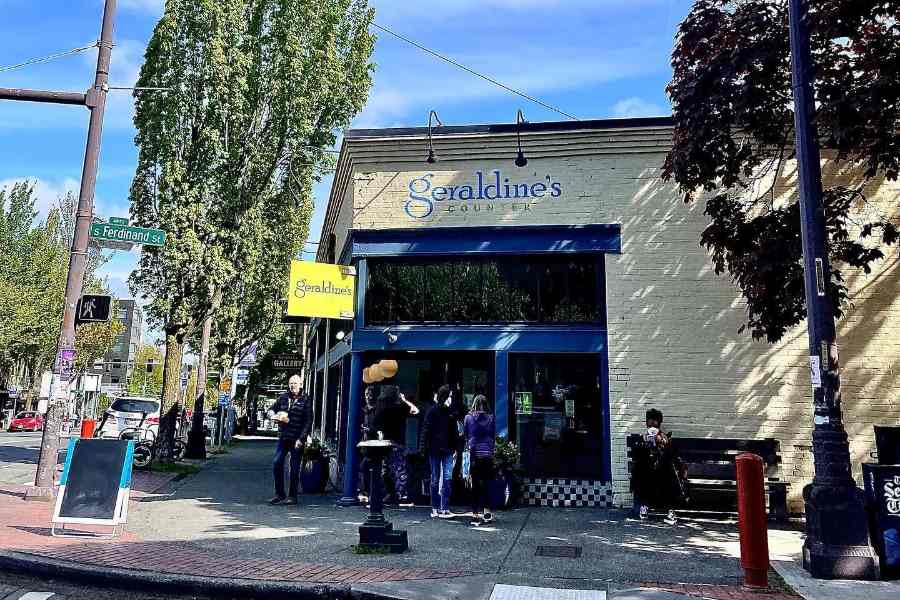 Exploring all the best breakfast places in Seattle, we bring you a list of the top spots for breakfast in the city.
Whether you are a fanatical early bird or a weekend brunch enthusiast, you will love the best breakfast eateries on our list.
Best Overall Breakfast: Geraldine's Counter Restaurant
Best Breakfast with Happy Hour: Toulouse Petit Kitchen & Lounge
Best Affordable Breakfast: Morsel
Best Breakfast in Seattle
Geraldine's Counter Restaurant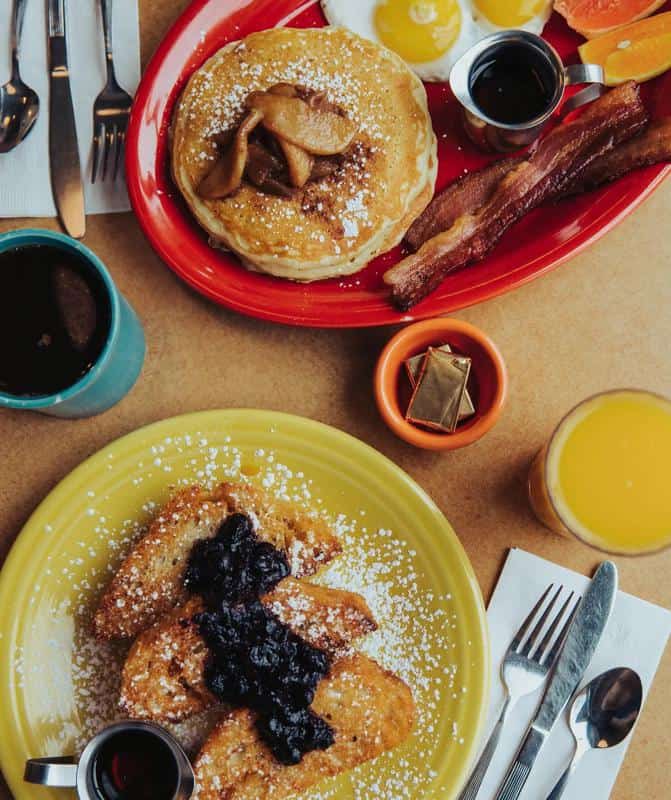 Address: 4872 Rainier Ave S, Seattle, WA 98118
Known for: The best French toast in town with seasonal fresh fruits and other breakfast delights.
Get the best French toast in town at Geraldine's Counter. The casual and relaxed vibe of the restaurant paired with classic breakfast staples and comfort food attracts a lot of customers every day.
The French toast is impeccable here, and you will get a new variety every day with seasonal toppings of fresh fruits. The mouth-watering exterior is delicate and crispy, while all the gooey and buttery softness oozes out as soon as you take a bite.
Other popular items on their menu include stacks of pancakes with 100% pure maple syrup, Chicken Fried Steak & Eggs, Biscuits & Gravy, Corned Beef Hash, and a hearty serving of cheesy Geraldine's Casserole.
Toulouse Petit Kitchen & Lounge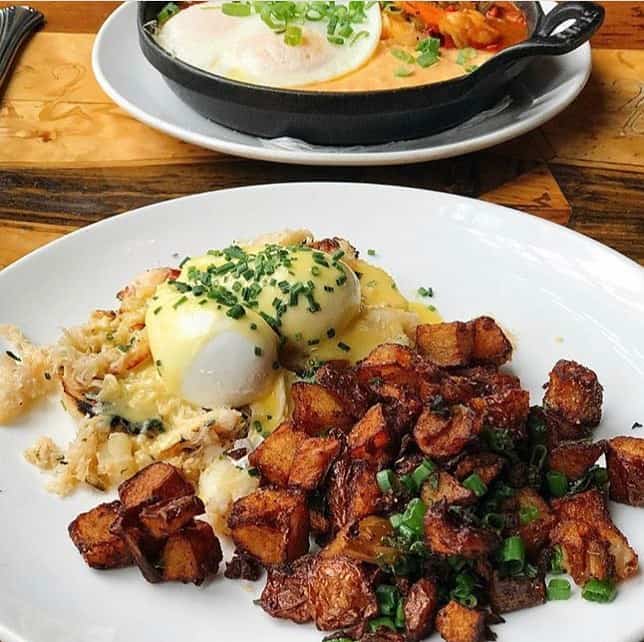 Address: 601 Queen Anne Ave N, Seattle, WA 98109
Known for: An iconic Creole restaurant with breakfast happy hour and brunch.
As one of Seattle's iconic Creole restaurants, Toulouse Petit Kitchen and Lounge receives a lot of love from locals and visitors alike. The New Orleans-influenced eatery boasts a comfortable setup resembling a French Quarter.
The restaurant is one of Seattle's premier and most visited brunch spots for the past ten years. They also have a Happy Hour Breakfast from Monday to Friday. Try one of their delectable Composed Breakfast Plates with delicacies like Muscovy Duck Confit and Butternut Squash Hash or the Toulouse Bolognese over Cresenza Bruschetta.
The Toulouse Beignets are also worth a try, and a hearty serving of Softly Scrambled Eggs with signature Toulouse Breakfast Potatoes is a true classic. Enjoy your food with some light daytime drinking with Mimosas and Bloody Marys.
Morsel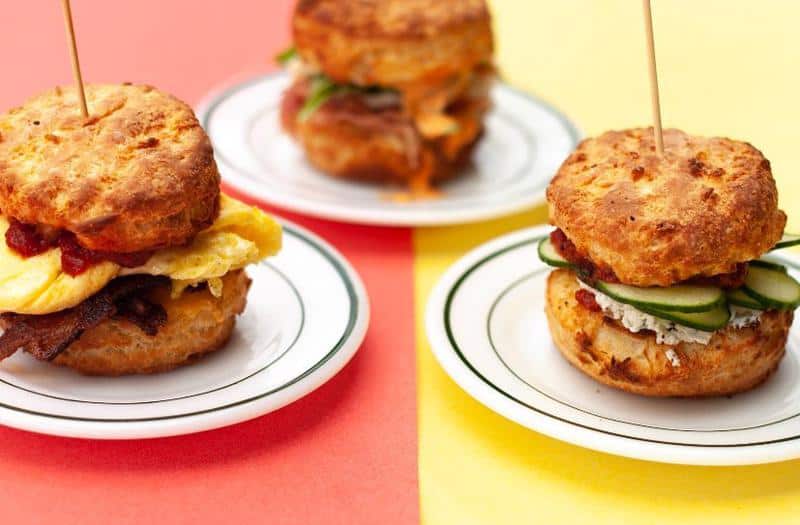 Address: 5000 University Way NE suite d, Seattle, WA 98105
Known for: Laidback set up with craft biscuit sandwiches and gourmet coffee.
Make yourself comfortable at Morsel with cushy sofas, board games, and a friendly ambiance in a polished setting. With a modernistic approach to classic breakfast, Morsel elevates its breakfast scene with gourmet coffee and craft biscuit sandwiches.
The café is well-loved for its classy vibe and affordable menu. The classic biscuit choices include Buttermilk, Cheddar Chive, Biscuit & Gravy, Biscuit Special, Seasonal BisCake, and Cheesy Biscuit.
The 'Sammies' include Pork and Cheese variety with the biscuit of your choice. Enjoy their light yet satiating offerings with a cup of your favorite beverage brewed fresh every day.
Portgay Bay Café
Address: 391 Terry Ave N, Seattle, WA 98109
Known for: Local, organic, and sustainable with a huge variety of classic American breakfast.
"Eat like you give a damn"
With a motto like that, Portage Bay understandably attracts a large crowd. Running strong since 1997, the café has four locations in Seattle, but the one on Terry Ave is the most popular.
The restaurant uses locally sourced, organic, and sustainable ingredients for classic breakfast and brunch staples and seasonal items. The bright and cheery café adds to the classy and chic ambiance and makes breakfast hour all the more pleasant and energizing.
Try one of their delicious Benedicts, including the tasty Seattle Benedict with two poached eggs, local Dungeness crab, fresh avocado, and seasonal greens in fresh dill and hollandaise.
The house favorites include Biscuits & Gravy, Migas, Mole Verde Burrito, Shakshuka, and Huevos Rancheros. They also have a breakfast bar and a variety of freshly brewed coffee, fresh juices, and mimosas.
The Fat Hen
Address: 1418 NW 70th St, Seattle, WA 98117
Known for: Cozy ambiance, weekend brunches, and delicious skillets.
With a quaint neighborhood café vibe, The Fat Hen is a cheerful New American breakfast and brunch spot in Seattle. The café serves breakfast and lunch with a side of energizing hand-crafted tea and coffee drinks, mimosas, and freshly-squeezed juices.
The comfortable, homey vibes in a rustic setting make it a great place for a simple breakfast to clear your head and have a fresh start. The weekend brunch attracts a lot of crowds and the place gets packed, so make sure you get there early.
Besides the seasonal dishes, some classic staples include Salmon Toast, Smashed Potatoes, Cardamom Granola, Fried Chicken Sandwich, and Sweet Toast. They also have a variety of Eggs Benedict and specialty Skillets of Shakshuka Hamal, Alla Boscaiola, and Camicia.
Get a little tipsy on weekends with their Boozy Beverages, including the Amaro Cortadom, Mimosa, Beermosa, and Aperol Spritz.
Bacco Café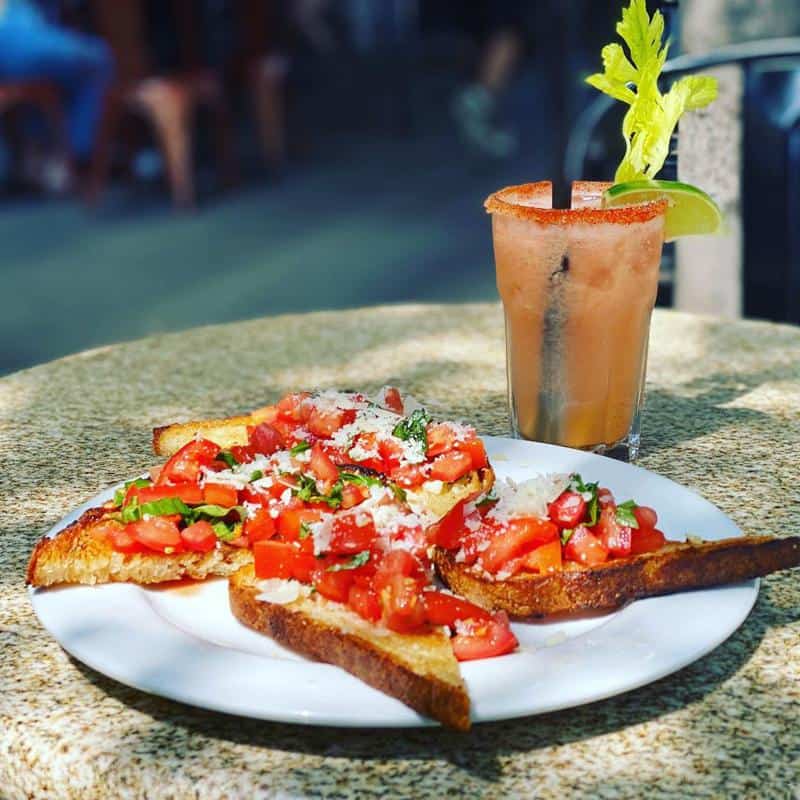 Address: Inn at the Market, 86 Pine St, Seattle, WA 98101
Known for: Contemporary layout with a fusion of Pacific Northwest cuisine.
Tucked in the bustling Pike Place Market, Bacco Café is a contemporary spot with a lot of personality. The café serves locally sourced and organic fare with a playful fusion of Pacific Northwest cuisine.
The friendly café serves breakfast, brunch, and lunch throughout the week. The top-tier items include a variety of organic egg dishes, like Eggs Benedicts, Omelets, and Egg Plates.
You will also find a variety of cereals, oatmeal, waffles, pancakes, and French toast on the menu. Try their fancy Breakfast Skillet loaded with bacon, mushroom, bell pepper, potato, onion, eggs, and cheddar with your choice of biscuit or sourdough.
The café serves a local coffee roast and freshly made juices from Bacco's Famous Juice Bar for an invigorating and healthy start to the day.
Tilikum Place Café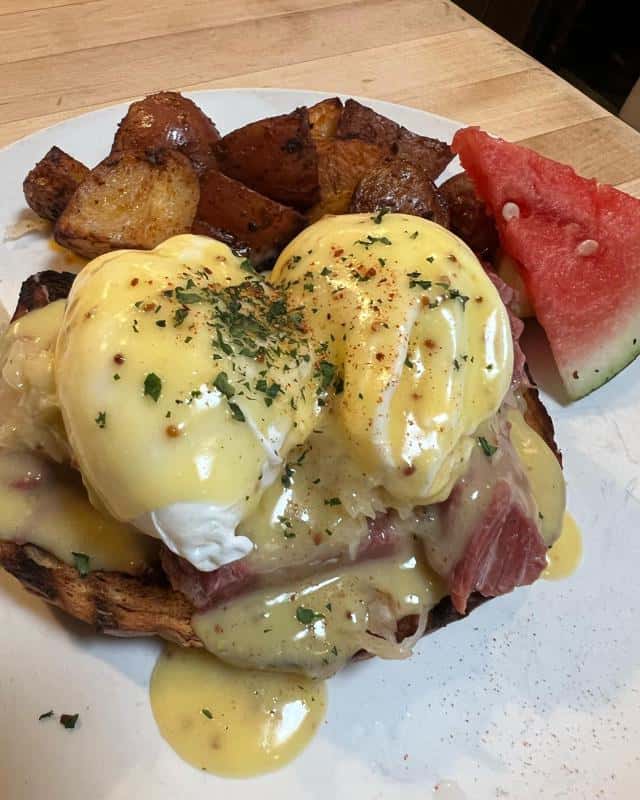 Address: 407 Cedar St, Seattle, WA 98121
Known for: Sweet or savory Dutch Baby Pancakes and Egg Benedicts.
Nestled in the historic heart of Belltown, the peaceful and comforting Tilikum Place Café is a good-old neighborhood spot to get your breakfast fix. The stylish European café has local and seasonal offerings with carefully prepared and hand-crafted dishes.
The top-selling breakfast item on their menu is the Dutch Baby Pancakes. Taking its inspiration from the German Pfannkuchen, this northwest classic dish is presented in a cast iron pan with your preference of sweet or savory preparation and toppings.
Try this classic pancake with decadent blueberry-lemon ricotta for the perfect punch of sweetness, or the indulgent bacon and broccoli with cheddar for a savory treat. Also, try the Corned Beef Benedict or a Classic Hollandaise cooked to perfection.
The Crumpet Shop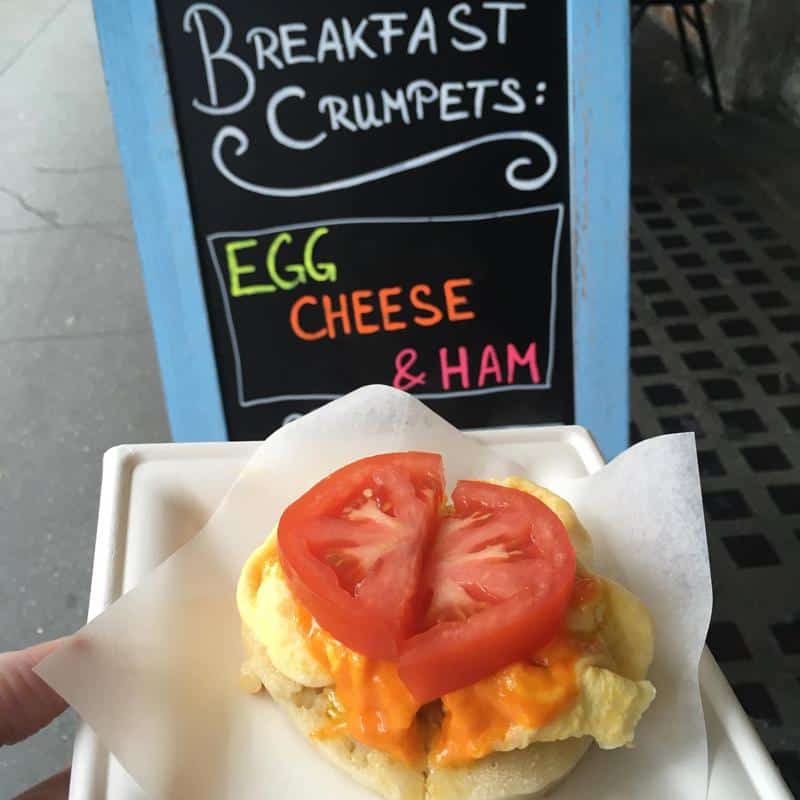 Address: Pike Place Market, 1503 1st Ave, Seattle, WA 98101
Known for: An appetizing variety of their signature crumpets and buttermilk scones.
Another tasty find on the Pike Place Market is the family-owned and operated The Crumpet Shop. Founded in 1976, this is Seattle's very first original crumpet baking shop.
Initially named the 'Crumpet Baking & Punctual Delivery Company', the locals lovingly renamed it the Crumpet Shop. The recipe of their indulgent English Griddle Café or Crumpet is perfected over time while keeping the traditional and familiar taste intact.
The three varieties of Crumpets on their menu include Breakfast Egg Crumpets made with organic eggs on a toasted and piping hot crumpet, Sweet Crumpets with a variety of sweet treats and syrup, and Savory Crumpets.
They also make delicious Buttermilk Scones with strawberry or raspberry preserves. Enjoy their crumpets and scones with your favorite whole leaf tea imported from India, Sri Lanka, China, and Taiwan.
Lost Lake Café and Lounge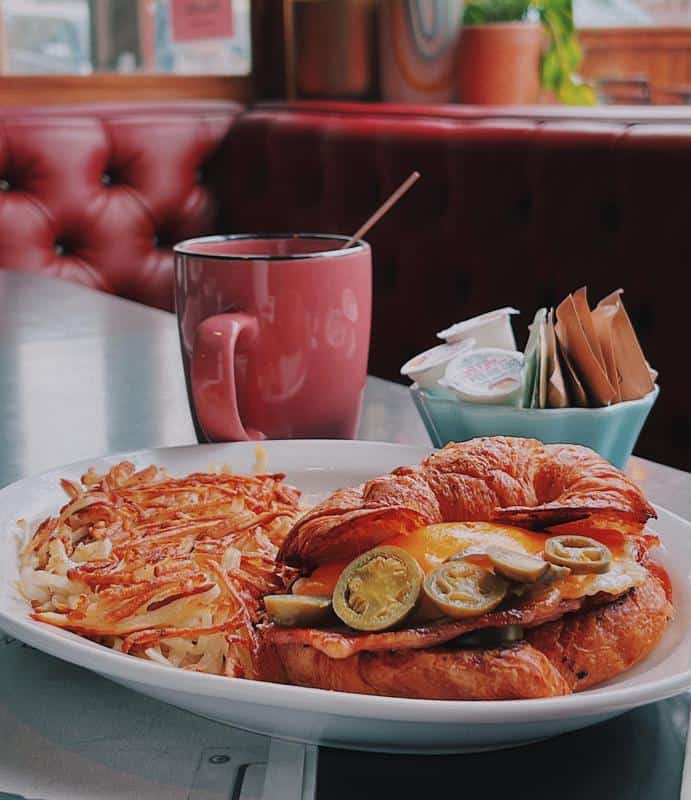 Address: 1505 10th Ave, Seattle, WA 98122
Known for: Friendly diner with a huge variety and generous portions of classic American breakfast.
The friendly and unpretentious Lost Lake Café & Lounge is a laidback diner in the Capitol Hill neighborhood. It is one of the favorite gathering spots for locals and you will find a huge variety of breakfast items on its menu.
The family-friendly diner has something for everyone, with a variety and meals for kids. The rustic layout with vintage accents, chandeliers, and quirky artwork add to its relaxing ambiance.
Bring your appetite for breakfast as they have huge portions and hearty preparations. Try the mighty Chicken Fried Steak drenched in country sausage gravy with a side of two eggs, hash browns, and a Texas Toast, or a spicy Croissant sandwich with scrambled eggs and coffee.
Seattle Biscuit Company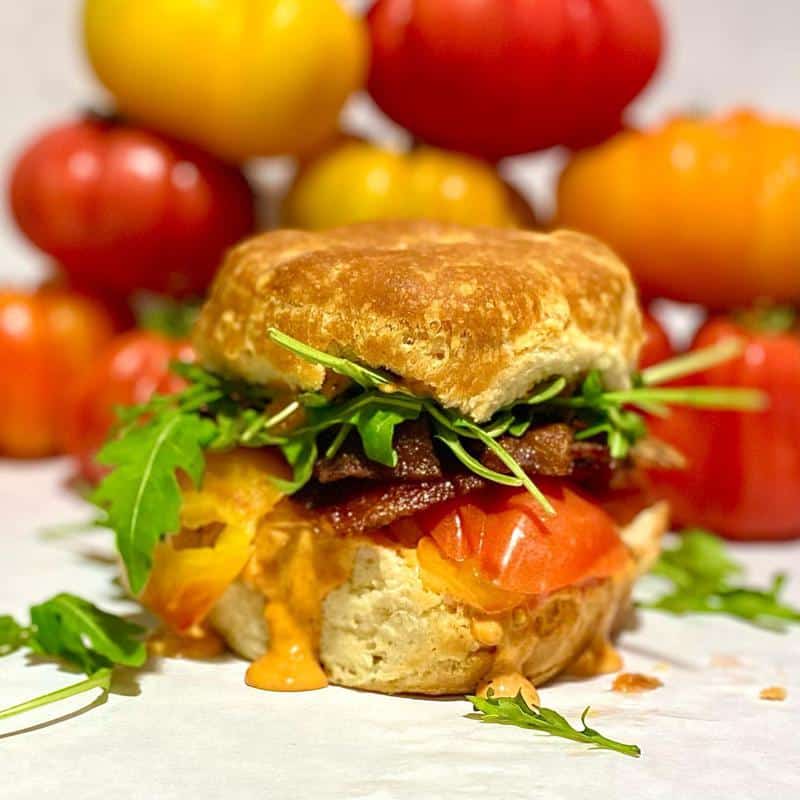 Address: 4001 NW Leary Wy, Seattle, WA 98107
Known for: Delicious and fluffy biscuits and specialty cocktails.
The humble and unassuming Seattle Biscuit Company specializes in down-home biscuits with freshly brewed coffee and specialty cocktails. The restaurant started as a food truck and gained popularity for its fluffy biscuits and impeccable flavor.
Its evolution from a food truck to an acclaimed eatery in the bohemian Fremont neighborhood has attracted a lot of customers, and the assortment of biscuits satiates every craving.
You'll love their collection of savory and sweet biscuits. Try 'The End' with a filling of pulled pork, cheese grits, fried bologna, collards, pickled red onions, and an over-easy egg, or 'the Che' for a tangy pickle and sweet onion mustard filling.
Skillet Capitol Hill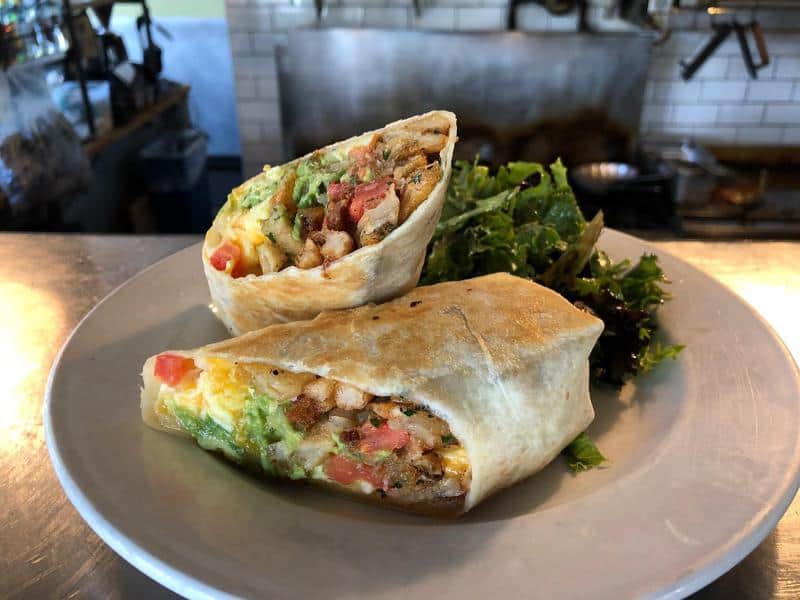 Address: 1400 E Union St, Seattle, WA 98122
Known for: Hip eatery and bar with delicious breakfast burritos and American staples.
Visit the hip and trendy Skillet in the friendly neighborhood of Capitol Hill. The eatery and bar have a huge range of comfort food and breakfast staples in a bright and spacious setting.
The friendly service paired with delectable New American and Mexican dishes offers a top-notch breakfast experience. Try one of their fluffy and airy House-Made Biscuits and Sage Gravy or the heart Fried Chicken and Waffles with a cup of freshly brewed coffee.
They also specialize in Breakfast Burritos, and the Avocado Breakfast Burrito sells out like hot cakes. It is served with a side of scrambled eggs, hand-cut fries, cheddar, and pico de gallo.
Dahlia Bakery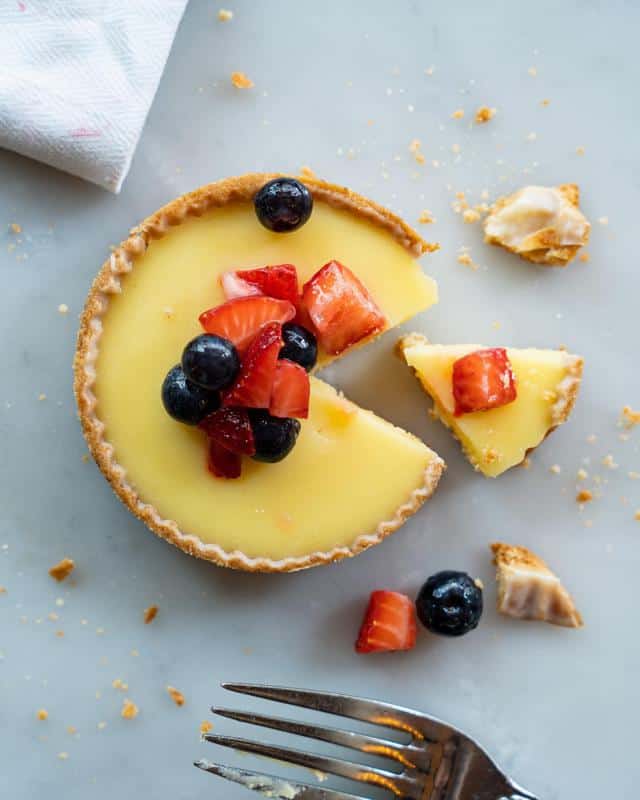 Address: 4559 California Ave SW, Seattle, WA 98116
Known for: Delicious triple coconut cream pie and Oh Mochi donuts.
The snug and cozy Dahlia Bakery is located in the heart of downtown Seattle and offers an impressive range of handmade pastries, tarts, pies, and breakfast fare. The bakery is also home to the beloved Triple Coconut Cream Pie.
All the bakery items are baked fresh every day in small batches for the customers. Try their artisan bread and sweet treats like cakes and cookies or the decadent Oh Mochi Donut.
People come from all over town to get a taste of their delectable triple coconut cream pie made fresh on order. For a light breakfast, get the house-made English muffin with turkey, ham, bacon, and egg.
Le Panier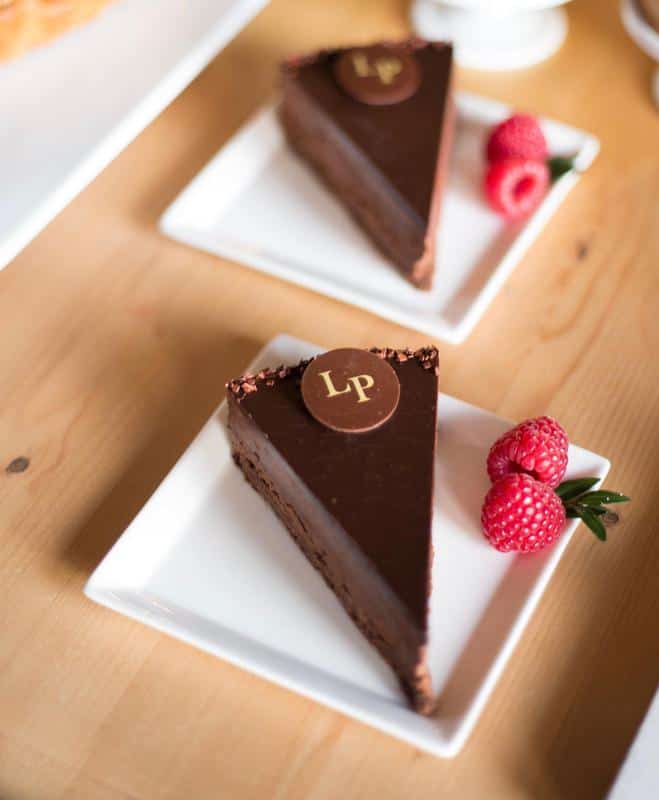 Address: 1902 Pike Pl, Seattle, WA 98101
Known for: Classic French bakery items and handcrafted baked goods.
The dainty and cheerful Le Panier is a French bakery with a simple setup offering a wide range of handcrafted baked goods in a French style. With classic French staples and seasonal delights, the bakery offers quality and taste.
Their pastries are quite famous; especially the Clafoutis aux cerises which is a seasonal tart with a stuffing of custard and cherries. Try the flaky Napoleon pastry or a 'Feuilletes & Savories' item like Normandie with chicken and cream sauce.
For a classic French experience, get one of their baguettes 'Casse-Croute'. The Roast beef and Jambon Beurre are light yet delicious and pair well with their Espresso.
Bakery Nouveau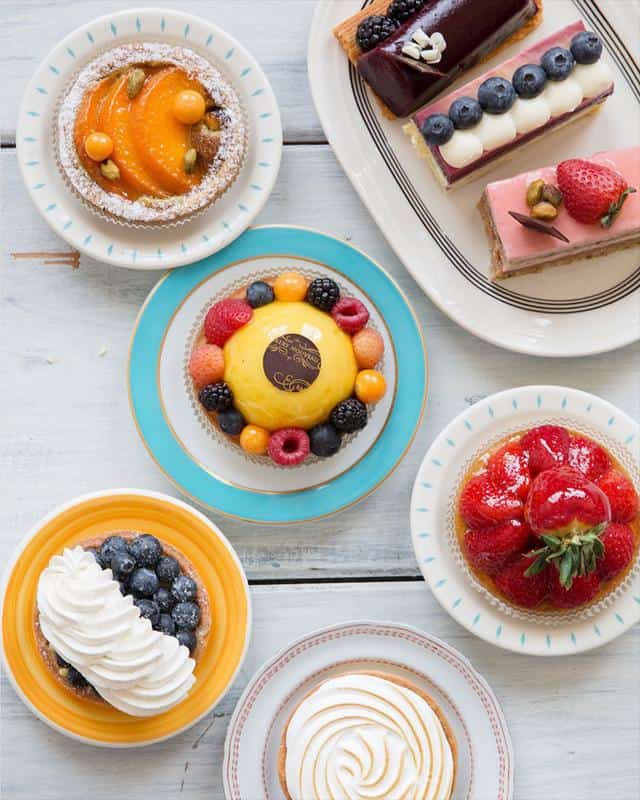 Address: 137 15th Ave E, Seattle, WA 98112
Known for: Freshly baked French sweet and savory treats.
Indulge in a quaint Parisian experience at the bright and beautiful Bakery Nouveau. The lovely French bakery masters in sweet and savory breakfast items including sandwiches, freshly baked bread, pizza, and pastries.
Enjoy your food with refreshing views of the park in a laidback setup. The delicious Breakfast Pastries pair impeccably with the freshly brewed coffee.
Try their flaky and buttery croissants or an indulgent and rich cream cheese Danish baked fresh every day. The savory items include Croissant with fillings of Spinach, Ham and Cheese, and Scrambled Eggs with cheese and bechamel dressing.
For a quick breakfast on the go, grab-and-go snacks like Chocolate Bread, Banana Bread, Zebra Bead, Coffee Cake, Vanilla Pound Cake, and Honey-Pecan Scones are prepared fresh to enjoy on a short coffee break.
Piroshky Piroshky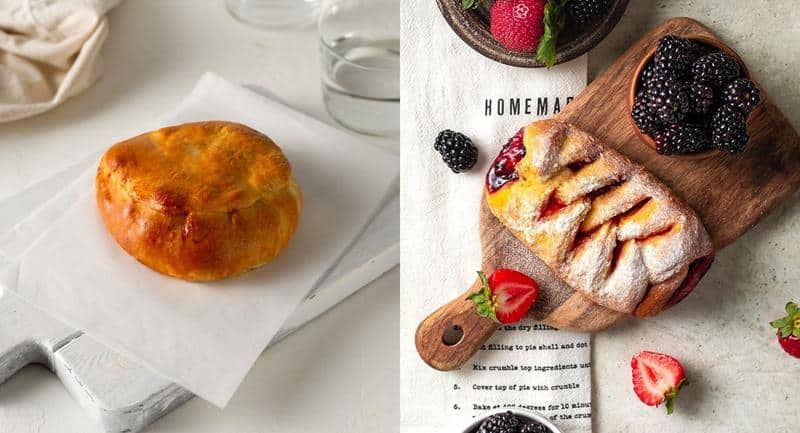 Address: 1908 Pike Pl, Seattle, WA 98101
Known for: Delectable Piroshki in a huge variety of savory and sweet fillings.
Set in Seattle's historic Pike Place Market, Piroshky Piroshky first opened its doors to customers in 1992. The quirky breakfast spot offers a unique experience to visitors with its huge variety of Russian treats including the famous handmade piroshki.
Piroshki is a Russian and Ukrainian baked or fried bun that is sold in a variety of different fillings. The best sellers of the restaurant include a classic Potato and Cheese, Smoked Salmon Pate, Beef and Cheese, and a Veggie Chipotle.
In the sweet variety, the most famous piroshki include Cinnamon Cardamom Braid and Chocolate Cream Hazelnut Roll. They also have seasonal favorites and pure vegetarian and vegan options available.
Conclusion
The beautiful city of Seattle is filled with a multitude of dining options, and there's no shortage of breakfast spots. Pick your favorites from our list and make sure to stop by next time to try their bestsellers to satiate your cravings.
Map of Best Breakfast Seattle