Durham has a vibrant food scene with wonderful options to grab some breakfast or indulge in a mighty brunch feast. The increasing demand for brunch has led to diversity and range, satiating your cravings with breakfast staples, crowd-pleasers, and distinct cuisines.
Whether you are looking for a quick bite to eat before you start the day, or have an indulgent affair at an elite French bistro, the restaurants on our list have got you covered! Keep reading to discover the highly popular spots as well as the hidden gems of breakfast food in Durham, NC.
Best Overall Breakfast and Brunch: Brigs at the Park Restaurant
Best Affordable Breakfast and Brunch: Silver Spoon Restaurant
Best Vegan-Friendly Breakfast and Brunch: The Refectory Café
Best Breakfast and Brunch in Durham, NC
Brigs at the Park Restaurant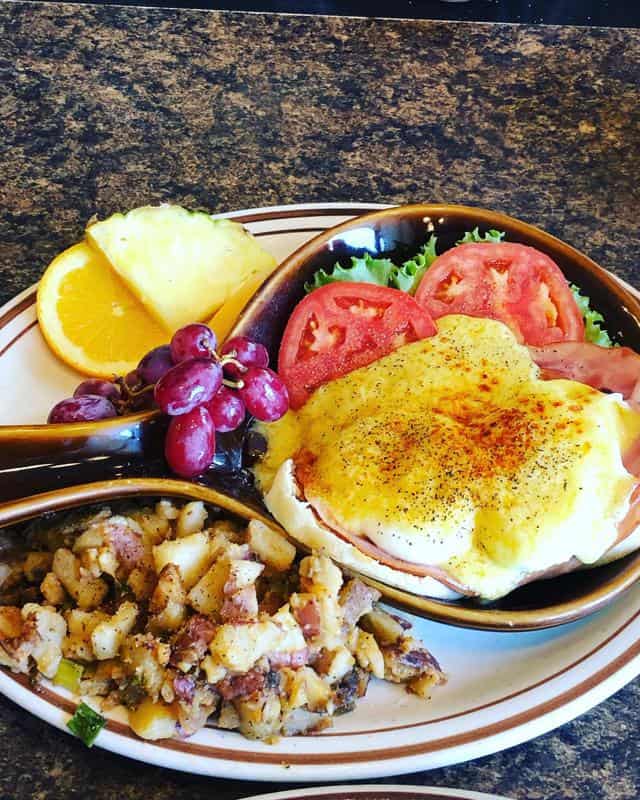 Address: 4900 NC-55 ste 520, Durham, NC 27713
Known for: Award-winning Eggs Benedict and classic American staples.
The award-winning Brigs is here to save the day with its comfort food staples and all-day breakfast range. The Travel Guide '10BEST' has rated it among the 'Top 10 for the Best Breakfast in the Triangle' from 2008 – 2019.
The cozy and relaxed ambiance of the restaurant is perfect for a comfortable meal before you start the day. Indulge in a huge variety of breakfast food with staples we all know and love, including traditional American delights.
The Award-winning Benedicts are the way to go for top-quality and taste with premium ingredients. While there are a lot of options to choose from, each dish comes with a toasted English muffin and is topped with two poached fresh eggs and Hollandaise sauce along with a side of fresh fruits and home fries or grits.
Silver Spoon Restaurant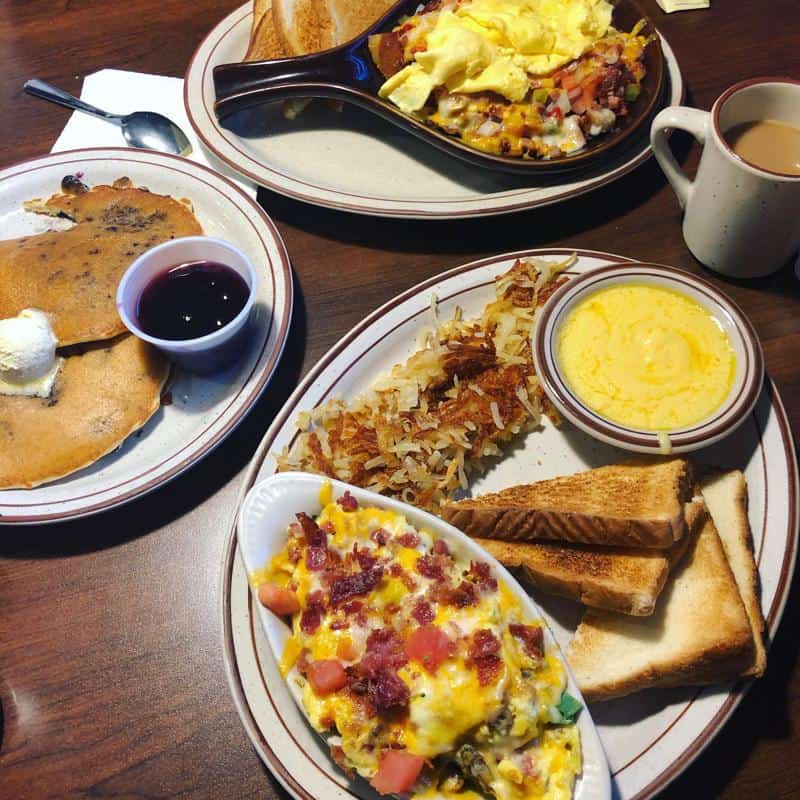 Address: 5230 N Roxboro St, Durham, NC 27712
Known for: Affordable American breakfast in a peaceful setting.
If you want a peaceful ambiance away from the buzzing and fast-paced downtown, go for the comfortable and easy-going Silver Spoon Restaurant. The all-day breakfast menu is quite impressive and all items come under $10.99, making it an affordable option for frequent visits.
Try their delicious five-egg Omelets cooked fresh and served with Toast or English Muffin with preserves and home fries, grits, hash browns, or fresh fruits. The Meat lover Omelet is a treat for carnivores with turkey, sausage, ham, and bacon drenched generously in jack and cheddar cheese.
They also have a variety of Breakfast Sandwiches, Frittatas, Eggs Benedict, and Eggscitement Scrambled.
The Refectory Café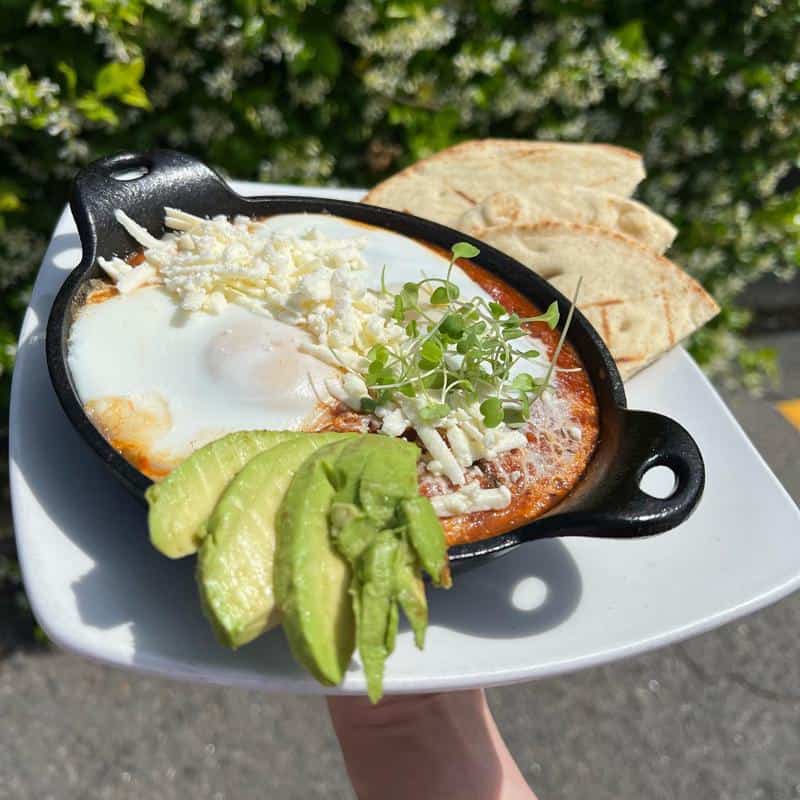 Address: 2726 Durham-Chapel Hill Blvd, Durham, NC 27707
Known for: Hot, healthy, homemade, and local breakfast and brunch with vegan-friendly options.
The Refectory Café is known for its vegan-friendly meals, fresh and 'green' ambiance, and quality service. The café heavily focuses on locally-sourced ingredients, environmental sustainability, and healthy dining variety for all.
The huge brunch variety includes both classics and specialties. From their classic menu, the Corned Beef or Turkey Reuben is exceptionally good and comes with a hearty serving of Schwartz's sauerkraut, Swiss cheese, and house-made Russian dressing on Rye.
Other specialties include the Signature Lemon Ricotta Pancakes with chef's house-made batter, Shakshuka Spanish Eggs, Challah Cinnamon French Toast, and Avocado Toast unlike any other you've tasted before.
Make your brunch bubbly with a classic Mimosa, a Premium Mimosa Flight, or a range of Craft Cocktails.
GRUB Durham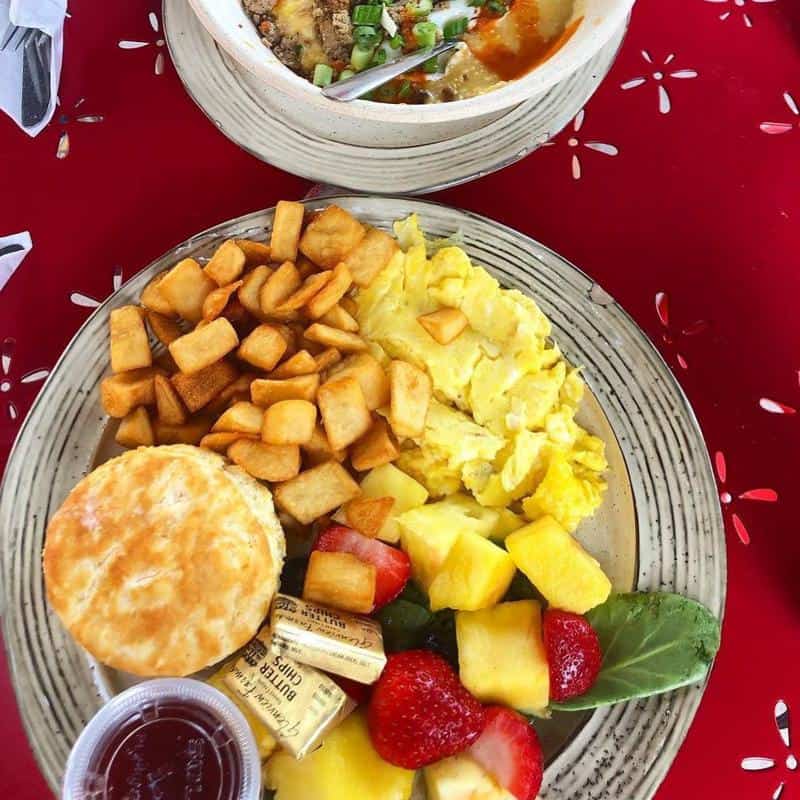 Address:1200 W Chapel Hill St, Durham, NC 27701
Known for: Traditional American breakfast and brunch with tasty breakfast sandwiches and bowls.
Owners Stacey Poston and Wendy Woods have poured their hearts and souls into GRUB Durham, making it one of the best places to get breakfast in the city. With 20 years of experience in the city, the duo understands the needs and demands of locals and visitors alike.
The restaurant has a full service with breakfast till 3 pm, lunch, dinner, and a swanky rooftop bar. The meals are inspired by classic American/Southern cuisine and served in a relaxed and cozy ambiance with indoor and outdoor eating available.
Their breakfast sandwiches are all the rage, especially the Best Bird Biscuit with fried chicken breast, maple pepper bacon, and Mama's bread with butter pickles and honey-butter drizzle on a buttermilk biscuit. Pair your meals with a boozy GRUB Mimosa or a hearty GRUB lassi with a perfect blend of fresh fruits with yogurt and mint.
Elmo's Diner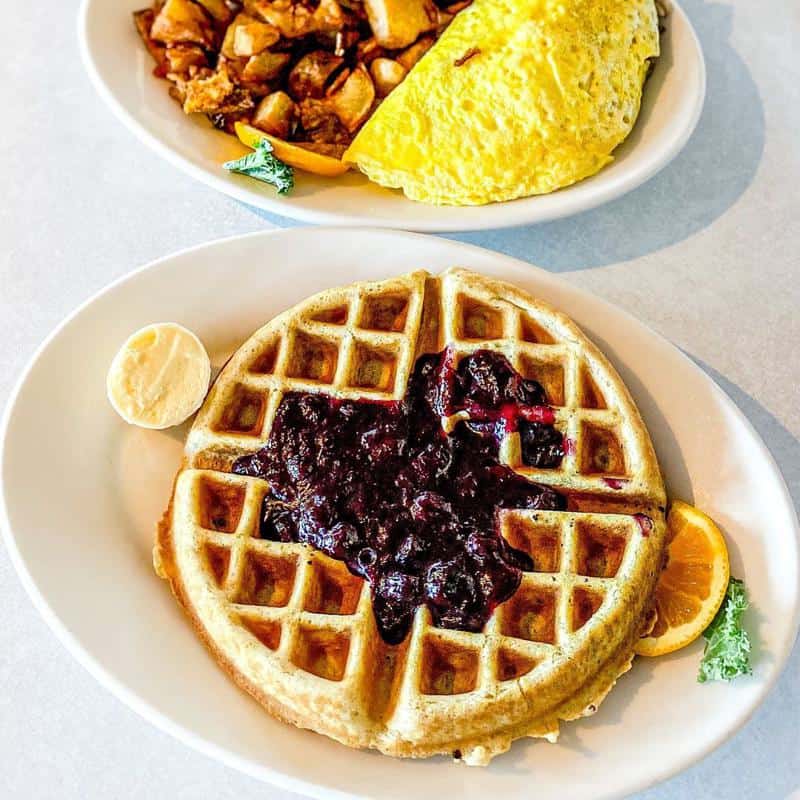 Address:776 9th St, Durham, NC 27705
Known for: Homey diner with comfortable ambiance and Southern favorites.
Shining bright as a local Durham favorite for over two decades, you can never go wrong with Elmo's Diner for classic breakfast food. As its name suggests, the spot has a homey diner vibe with a feel-good ambiance and efficient service.
The meals are prepared with love and attention, offering a variety of dishes made from scratch every day. The relaxed booths and high chairs invite you to indulge in a merry feast with southern favorites including heavenly light biscuits and generously stuffed breakfast burritos.
Try the cheesy Greek Omelet with spinach, feta, kalamata olives, and tomatoes, or a classic platter of eggs and pancakes, and the highly popular Waffle with Warm Blueberry Compote.
Guglhupf Bakery, Café and Biergarten
Address:2706 Durham-Chapel Hill Blvd, Durham, NC 27707
Known for: German-inspired bakery items, classic breakfast, and weekend brunch with cocktails.
The lively and vibrant Guglhupf is a German restaurant serving classic dishes and seasonal fare in a breezy open-air venue. The German-inspired bakery also serves a range of homemade baked goods with delicious bread and pastries.
The weekend brunch is a big hit and people come from all over the city to indulge in their variety of egg preparations, stacks of pancakes drizzled in maple syrup, other breakfast classics, and some not-so-common German favorites like Schnitzel.
The coffee and brunch cocktail menu is extensive, and Café Specials include Midsummer Heat, Limonada de Jamaica, and Almond Joy Latte. Get a little tipsy on the weekend with their Brunch Cocktails including Boozy Limeade, Summer Sangria, Bloody Mary, Purple Haze, etc.
PRESS Coffee Crepes Cocktails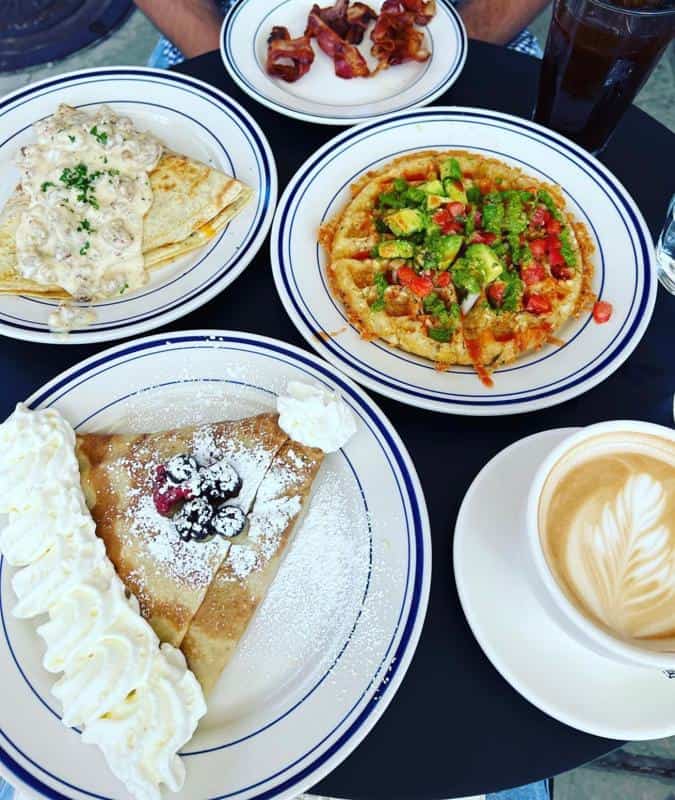 Address:359 Blackwell St, Durham, NC 27701
Known for: European-inspired breakfast menu with classic crepes and high-quality beverages.
Press is a quaint European-inspired coffeehouse located in the American Tobacco District of Downtown Durham. The rotating breakfast menu of the café is beautifully complemented with top-notch beverages and cocktails.
The café takes pride in its European root with a classic Carolina Twist in an open, airy ambiance to refresh you from within. The setting is very much like a Provencal bistro meet Italian espresso bar with a scratch-made menu, craft cocktails and coffee, and local ingredients.
Try their delicately prepared Breakfast crepes served all day long. The traditional Southern Style Crepe has scrambled eggs made with green peppers, roasted red peppers, red onions, breakfast potatoes, and cheese with sausage gravy.
Pair your savory or sweet crepe with their Daily Brew, Espresso, Au Lait, Nitro Cold Brew, or an Espresso Tonic.
Parker and Otis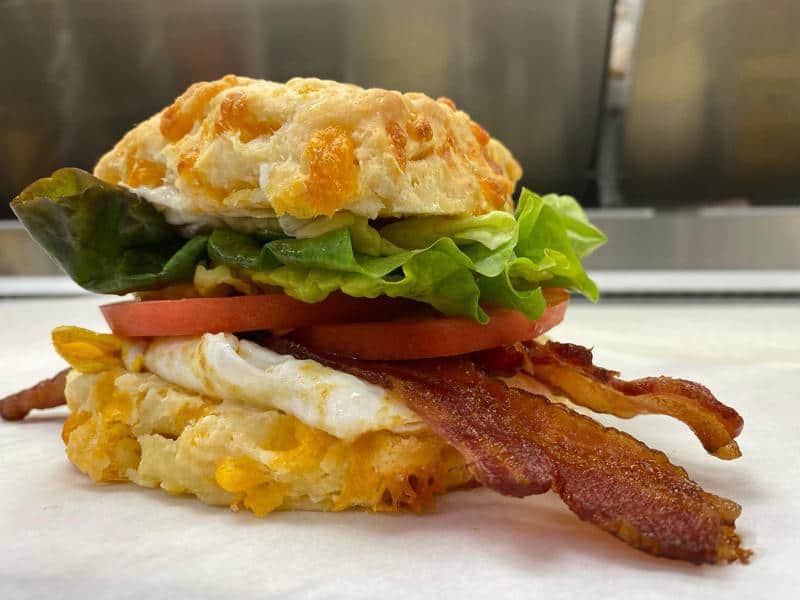 Address:324 Blackwell St Bay 4, Durham, NC 27701
Known for: Delicious breakfast sandwiches and artisanal coffee.
The cutesy and artistic Parker and Otis has a lovely little setup where both edibles and non-edibles attract people from all over town. The brunch choices are extensive, and they have a wine market and cute non-edible products on sale, making your visit a whole experience of its own.
The menu is kept simple and classic with locally-sourced ingredients and delicious variety. Eat in their indoor dining area or the quaint shaded porch with ceiling fans to beat the summer heat with a side of peached ice tea.
As they are highly popular for their sandwiches, we highly recommend their breakfast biscuits and sandwiches with artisanal coffee.
Loaf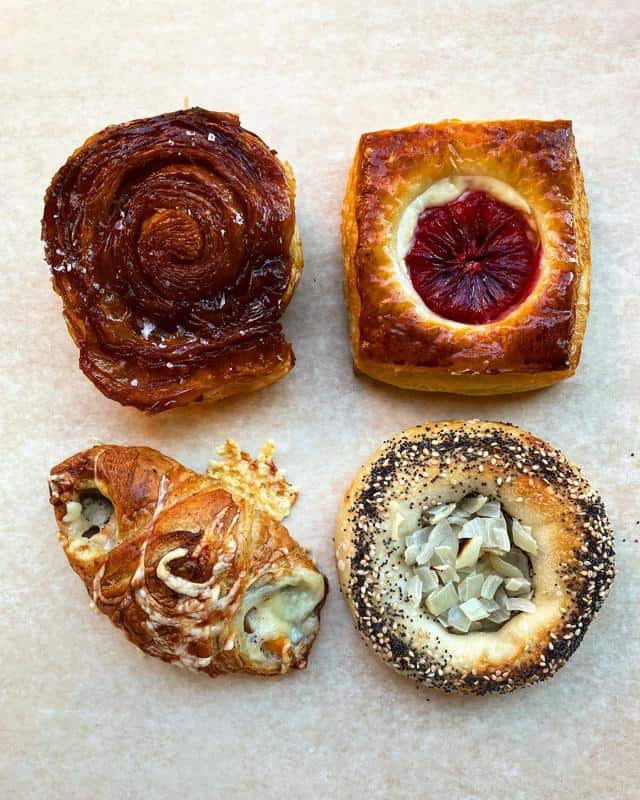 Address:111 W Parrish St, Durham, NC 27701
Known for: Hearth-baked bakery goods including their famous Danish and Cream Puffs.
Tucked in the heart of downtown with a range of beloved bakery goods, Loaf is a rustic bakeshop offering a perfect breakfast fix with their hearth-baked bread and pastries with coffee.
You can never go wrong with your selection at the bakery, be it a sweet or savory treat. The most-selling item on their menu is the sweet Danishes that go amazingly well with coffee. Other notable sweet items include Pain Au Chocolate, classic Cream Puffs and Eclairs, and a sugary Cinnamon Roll.
To try something savory, get the Ham and Gruyere, Savory Windowpane, or a seasonal vegetable croissant.
First Watch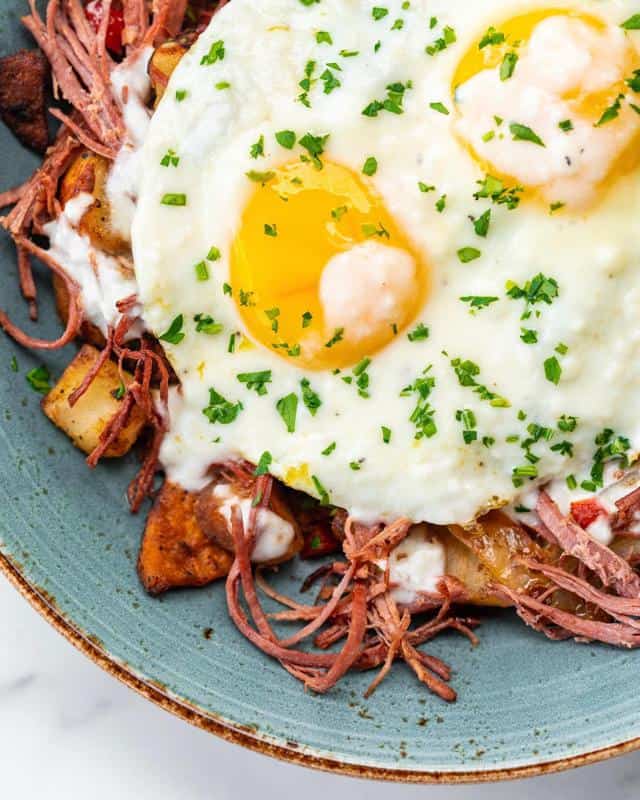 Address:5307 New Hope Commons Blvd Ext, Durham, NC 27707
Known for: Neat and homey setting with classic and seasonal breakfast and Project Sunrise Coffee.
The award-winning First Watch specializes in traditional and innovative creations freshly prepared each day. The homey and minimalistic layout sets the mind at ease and offers a great start to the day with a healthy-minded breakfast menu and brunch options.
Classic breakfast and brunch variety are kept the same throughout the year, with seasonal selection making an appearance with innovative dishes made from fresh and locally sourced ingredients.
The Brisket Corned Beef Hash is their specialty in Seasonal Menu and comes topped with two sunny side-ups. The fresh-squeezed favorites from Juice Bar include Pomegranate Pear Punch, and the Project Sunrise Coffee is brewed fresh every morning.
Monuts Donuts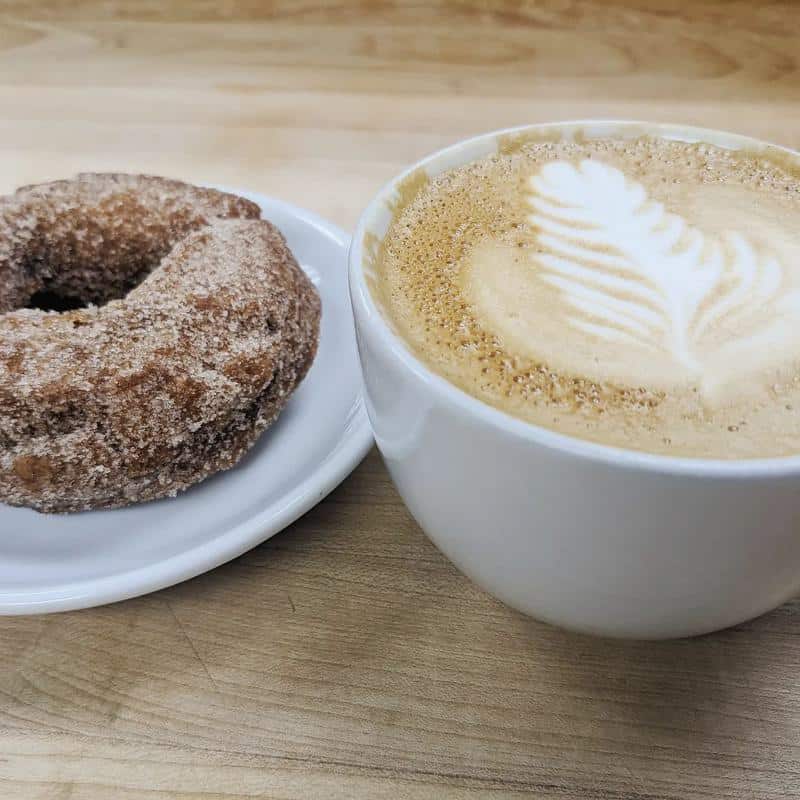 Address: 1002 9th St, Durham, NC 27705
Known for: Delectable Yeast and Cake Donuts, bagels, and sandwiches.
With a series of redirects and wrong turns, Monuts came into being through the sheer determination and passion of owners and chefs Lindsay Moriarty and Rob Gillespie. The busy bakery and café is located in a prime location in Downtown Durham and offers handmade gourmet donuts, house-baked bagels, sandwiches, coffee, and boozy delights.
Classic Yeast Donuts and Cake Donuts are available in an assortment of flavors like Vanilla Bean, Strawberry and Cream, Old-Fashioned Chocolate, and Apple Cider.
For savory breakfast specialties, try the Monuts Favorites including Turkish Eggs and Avocado, Chicken and Pickle Biscuit, Summer Soba Salad, Seasonal Specials, and Build-Your-Own Sandwiches.
Enjoy your food with freshly brewed coffee or seasonal drinks like Honey Lavender Latte, Toasted Almond and Cinnamon Iced Tea, and Cardamom Rose.
Beyu Caffe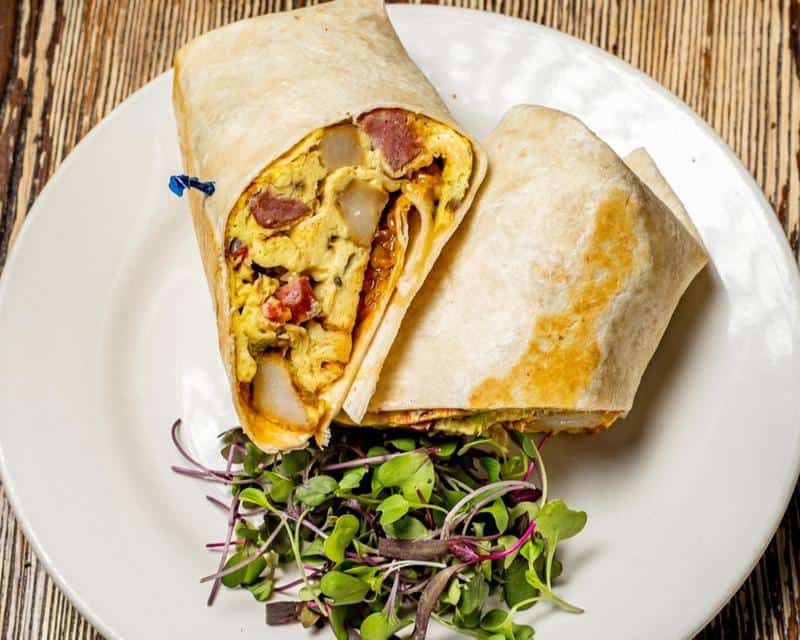 Address: 341 W Main St, Durham, NC 27701
Known for: A free-spirited setup with classic comfort breakfast food and freshly-brewed coffee.
Spend your mornings relishing in the classic American delights and freshly brewed coffee in the hip and easy-going Beyu Caffe. The lively bohemian spot has friendly service and allows like-minded people to mingle and socialize.
The full range of staples and classic comfort food is made with seasonal and fresh delights, and if you wish to stop by later in the day, you will be welcomed with live jazz and a full bar serving a variety of cocktails.
The must-try items on their menu include Breakfast Burritos with scrambled farm-fresh eggs, Shrimp and Grits, Sweet Potato French Toast, and a refreshingly tasty and healthy Shrimp Quinoa Bowl.
Foster's Market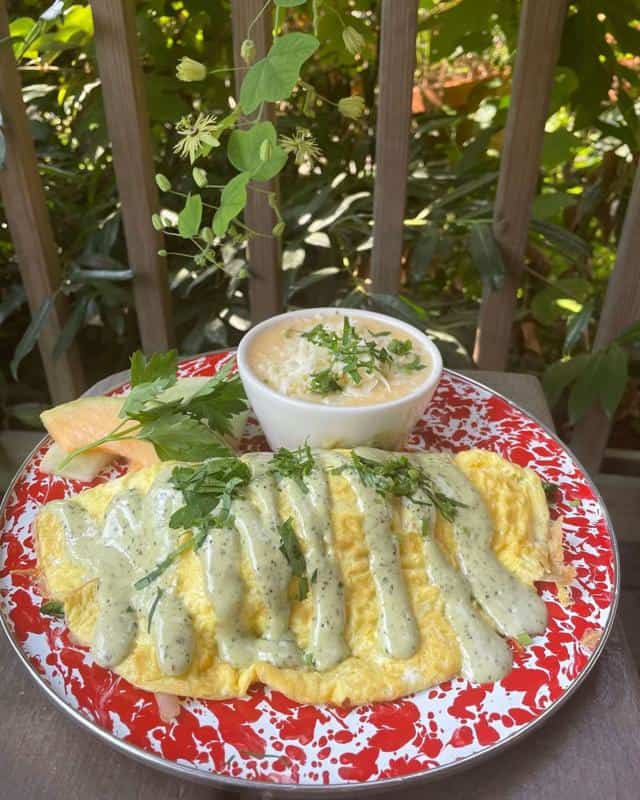 Address: 2694 Durham-Chapel Hill Blvd, Durham, NC 27707
Known for: Mexican-inspired breakfast food and daily Omelet Specials.
The beloved Foster's Market is one of the most visited breakfast spots in the city for its homey vibes and comfort food. Visitors love it for the homemade soups prepared from scratch every day, sandwiches, casseroles, and salads.
The best thing on their breakfast menu is Breakfast Burrito and Huevos Rancheros, both inspired by Mexican cuisine. The daily Omelet Special changes every day and comes with a side of potatoes or cheese grits and tastes fantastic.
The small bakery section has daily offerings of fresh baked goods including cookies, scones, pies, and seasonal delights.
Dame's Chicken and Waffles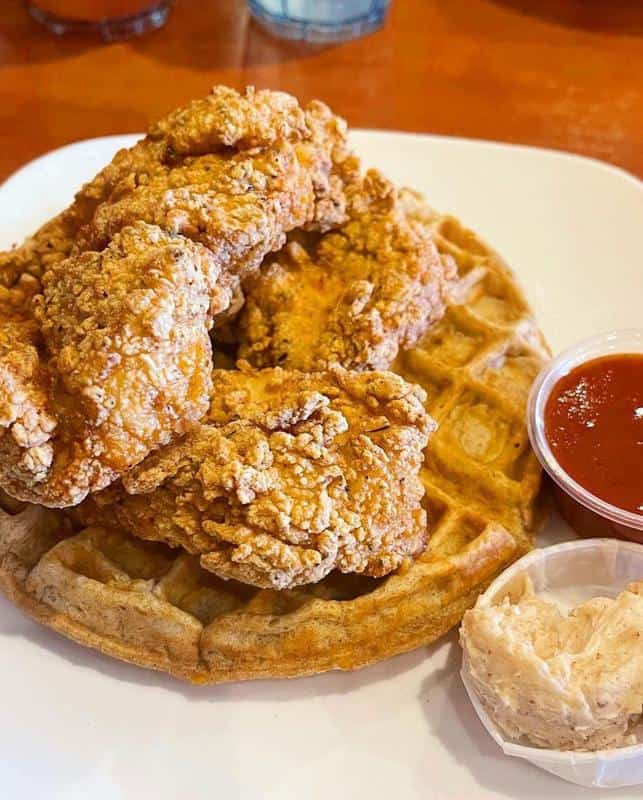 Address: 530 Foster St #130, Durham, NC 27701
Known for: Easygoing jazz theme with classic chicken and waffles breakfast.
Located near Durham Athletic Park, Dame's Chicken and Waffles is a classic breakfast spot offering a perfect pairing of chicken with waffles to satiate your cravings. While the eatery stays true to its classic, it also offers a range by diversifying its menu for everyone.
The electrifying jazz theme sets the perfect mood to start your day in a light-hearted mood.
In addition to the hearty choice of chicken and waffles, you can also go for a healthier option with a variety of salads. The Orchard, Patch, and Poppy Salad taste amazing and help you deliciously get your green intake.
It's a Southern Thing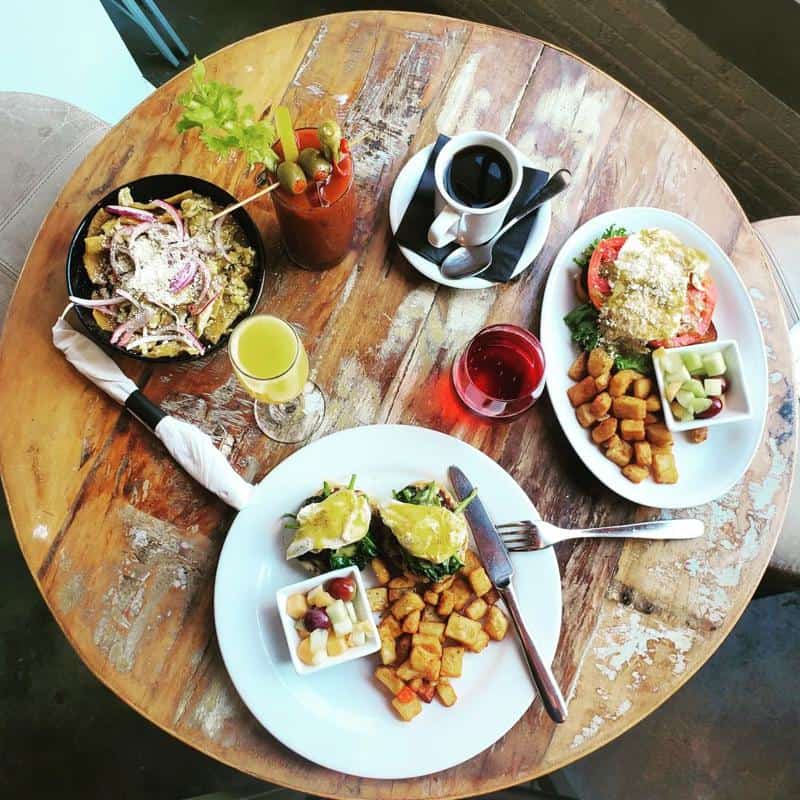 Address: 605 W Main St, Durham, NC 27701
Known for: Weekend brunches with elevated southern delights and bottomless mimosas.
The chic and classy It's a Southern Thing is an upscale restaurant with elevated Southern fare in an open kitchen style setting. Located in West Village, the restaurant is especially famous for its weekend brunch.
The delectable shareable snacks are a good place to start, and the generous portions invite you to bring company for some great food and bottomless mimosas. Try the Fried Waffle Balls with chicken, honey butter, and bourbon syrup, or a Flapjack Charcuterie Board with silver dollar pancakes served the charcuterie style.
Brunch Entrees include Smoked Wings Entrée, Chicken and Waffles Skewers, and classic Shrimps and Grits.
Also Read:
Conclusion
Durham has a wide range of breakfast and brunch options to satiate your cravings. From classic American staples to elevated Southern, French, and German cuisine, there's something here for everyone to indulge in and enjoy.
Relish hearty treats and generous portions amid all the downtown buzz, or pick a peaceful spot away from the crowd for a cozy ambiance and freshly baked goods, our list has got you covered!
Map of Best Breakfast & Brunch Spots in Durham, NC