Lexington is a beautiful town filled with mesmeric nature trails and an impressive range of cuisines highlighting the best of Southern American flavors alongside Italian and French delicacies.
There is something for everyone, whether you are a late-night eater or an early riser yearning for freshly baked croissants.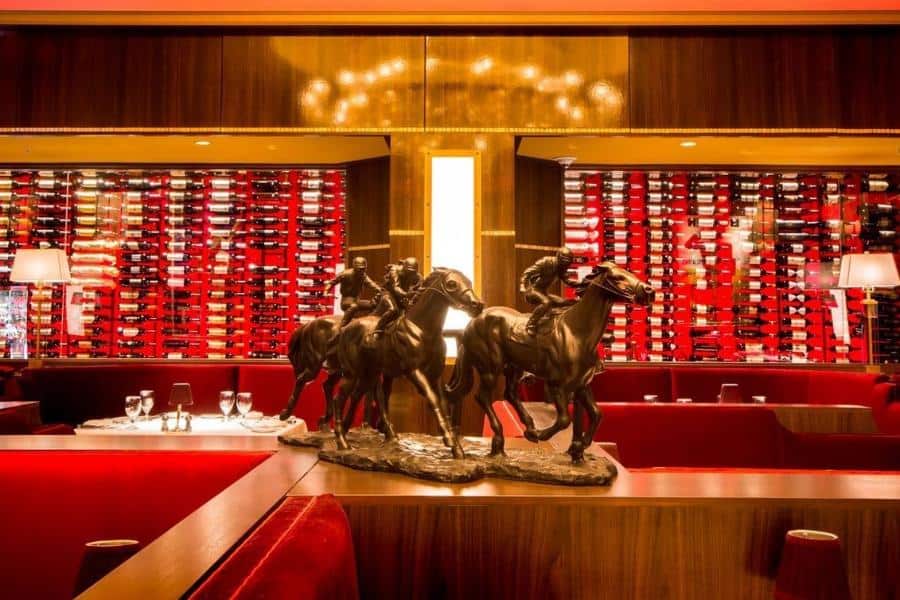 Fill your visit with exciting food and natural beauty with the historic estates, lakes, museums, and one-of-a-kind gastronomic experiences. Visit the restaurants on our list and take your pick from local delights to polished dining.
Best Overall Restaurant: Dudley's On Short
Best Luxury Restaurant: Jeff Ruby's Steakhouse
Best Romantic Restaurant: Merrick Inn Restaurant
Best Restaurants in Lexington, KY
Dudley's On Short
Address: 259 W Short St #125, Lexington, KY 40507
Known for: Refined ambiance and classic American dishes
With a dreamy setup in a historic circa-1899 building, Dudley's On Short is a polished fine dining restaurant serving delectable and traditional American cuisines. It is a great place for formal dinners and dates, owing to its chic and upscale layout with comfort meals that remind one of home.
The sophisticated white tablecloth-clad dinner tables await your welcome amid brightly colored walls and quaint hanging lamps imparting a dim glow. The seating is lounge-style and the restaurant also has a lovely courtyard.
There are many great items on the menu, but their nightly specials keep changing and we highly recommended them. Try a simple salad or a fully-loaded sandwich with a heavenly good sundae to finish it off right – you won't be disappointed!
Jeff Ruby's Steakhouse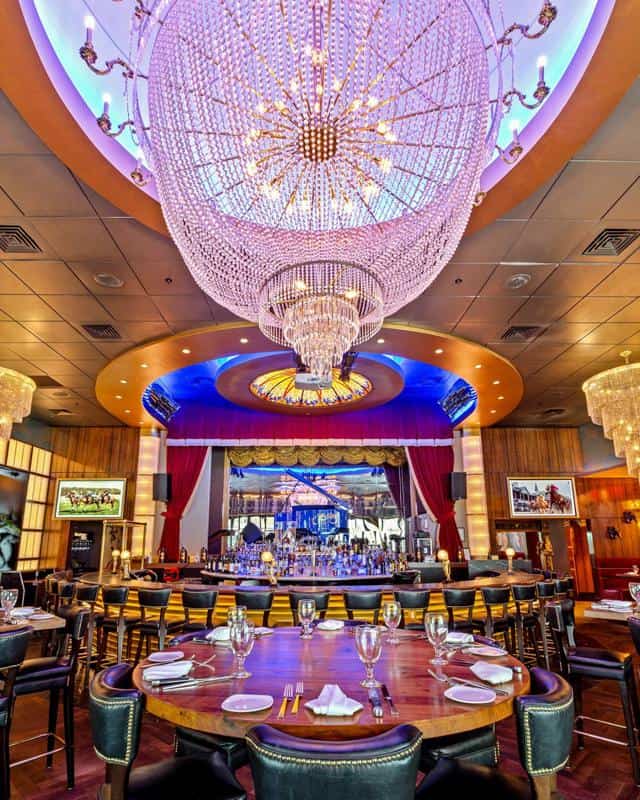 Address: 101 W Vine St, Lexington, KY 40507
Known for: Luxurious layout with chandeliers, outdoor garden patio, and elevated dining
Exuding luxury and charm with its imperial layout and décor, Jeff Ruby's Steakhouse is the perfect spot for impressing clients and dazzling your beau on date nights. The mesmeric dimly-lit dining room hall has an elevated setup with white tablecloths and fine dining options.
The regal crystal chandeliers further add to the glamorous and posh layout, and there is an enchanting garden patio for outdoor dining on romantic evenings.
While the menu serves a variety of delectable dishes, the Fire and Ice Tower is a true show-stopper. The seafood tower is loaded with lip-smacking seafood dishes including lobster, crab, fresh oysters, and shrimp.
Merrick Inn Restaurant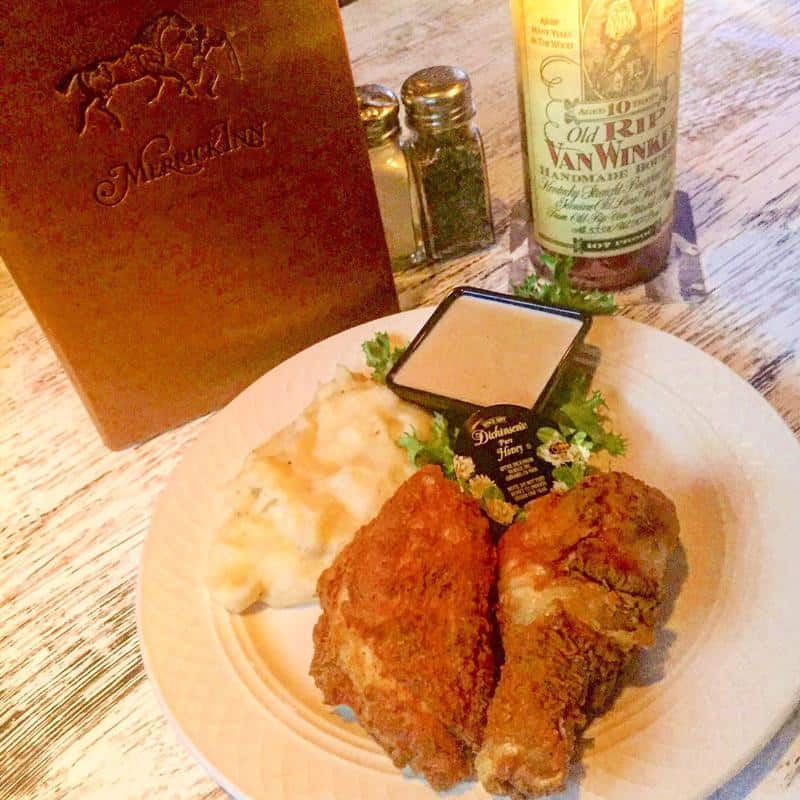 Address: 1074 Merrick Dr, Lexington, KY 40502
Known for: Romantic ambiance and luxurious interiors with a wide range on menu
With an incredibly classy and intimate layout within a rustic manor house, Merrick Inn Restaurant is a family-owned restaurant serving elevated fare in a romantic ambiance.
The restaurant gives you a taste of luxury with its upscale interiors including white table clothes and fantastical dark wood interiors. The beautiful cream-colored walls and carpeted floors further add to its romantic layout and fine dining experience.
The restaurant is perfect for dates and offers a lot on its menu. Whether you are in the mood for some fried chicken or juicy pork tenderloins, Merrick Inn has got you covered.
Try the Greek Goddess Salad or Chef Cannon's special Soup du Jour, and don't forget to order a dessert to share with your beau for the perfect end of the date.
Red State BBQ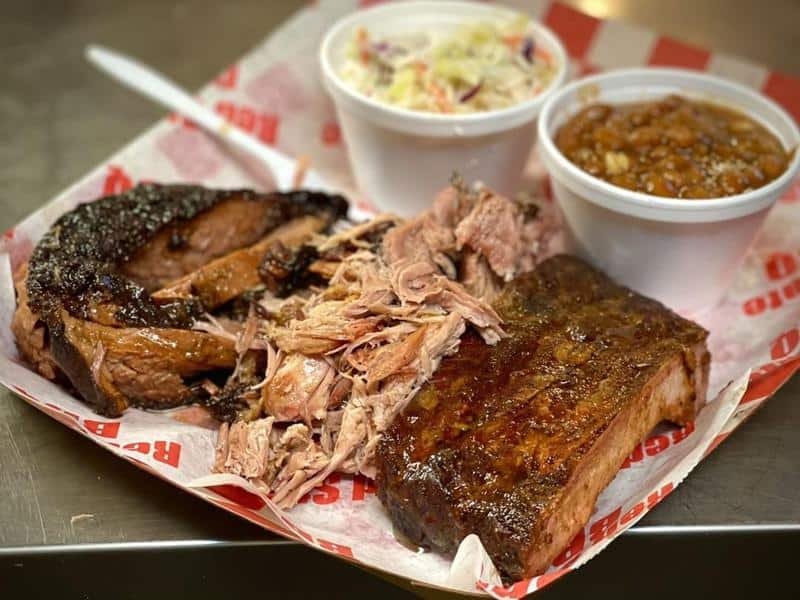 Address: 4020 Georgetown Rd, Lexington, KY 40511
Known for: Melt-in-your-mouth BBQ meats and classic sides with homemade signature sauces
Warmly welcoming you to the finest southern hospitality, Red State BBQ is a quaint hometown eatery known for its indulgent smokey meats drenched in special homemade sauces. The restaurant boasts a humble and minimalistic layout with playful red and white interiors and a homely setup.
You will feel right at home with vibrant red checker-clothed tables and laidback paper baskets fully loaded with melt-in-your-mouth meats. Have an ultimate BBQ experience with the restaurant's famous 3-meat plate.
The serving comes with two classic sides and a delicious signature sauce. Choose from Brisket, Pulled Pork, Pulled Chicken, Double Smoked Brisket, Ribs, Wings, or Andouille/Red Hot Sausage.
Malone's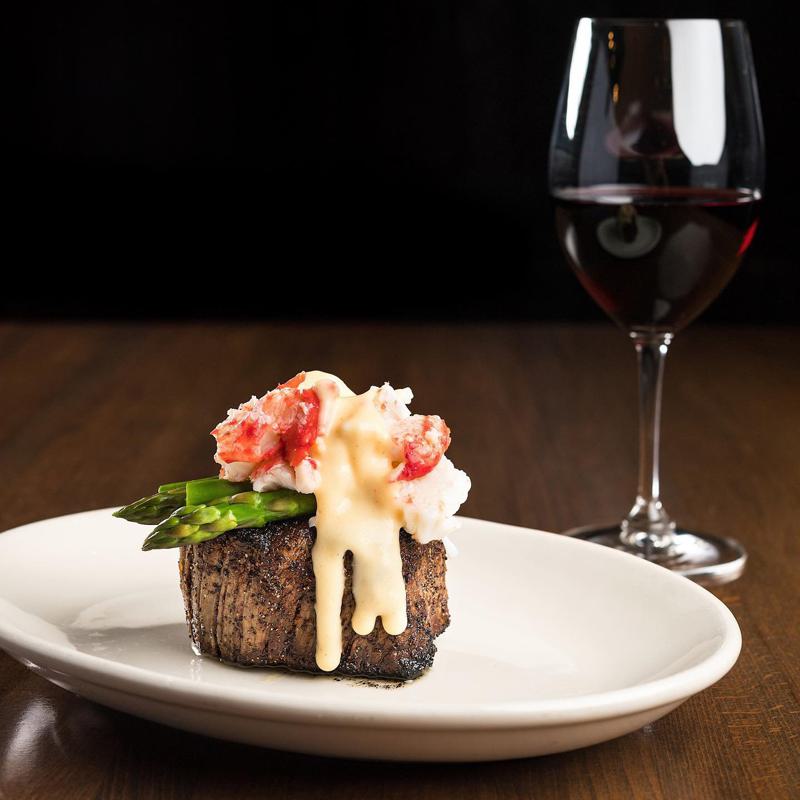 Address: 1920 Pleasant Ridge Dr, Lexington, KY 40509
Known for: Classy interiors, delicious prime cuts, and fresh seafood
Malone's has multiple branches in Lexington, all of which have a comfortable and family-friendly ambiance to enjoy your favorite meats and seafood. The cozy setup has limited seating so it's advised to make a reservation before visiting them.
The two-level steakhouse has a beautiful black-beamed ceiling with brick walls covered in tasteful frames and plush leather chairs with wooden furniture. The restaurant offers an impressive selection of prime steak, fresh and delicious seafood, and heavenly rich and divine homemade desserts.
While there are many great things on their menu, nothing beats a good-old serving of hearty Filet Mignon with red wine. For seafood lovers, we highly recommend the huge serving of Shrimp Cocktail.
Tony's of Lexington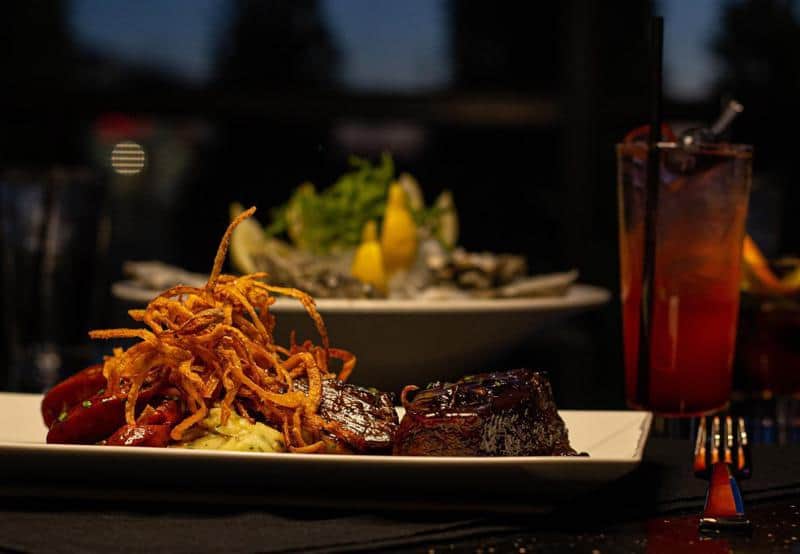 Address: Victorian Square Shoppes, 401 W Main St, Lexington, KY 40507
Known for: Romantic ambiance with a fine selection of meat, seafood, and bourbon
Tucked in the heart of The Square in downtown Lexington, Tony's of Lexington is a polished American steakhouse offering a prized selection of meats and a keen sense of service. The interiors of the restaurant smartly play with both rustic and modern accents with impressive black metal architectural details and mixed wood interiors.
The restaurant has a romantic ambiance with dim lighting and intimate seating. The high-end elevated menu includes delicious meats, seafood, and bourbon.
Just like Anne of Green Gables, Tony's of Lexington pays homage to PEI with its well-loved plate of Prince Edward Island Mussels. Also,f try their NZ Rack of Lamb and indulgent variety of pasta and steaks.
Carson's Food and Drink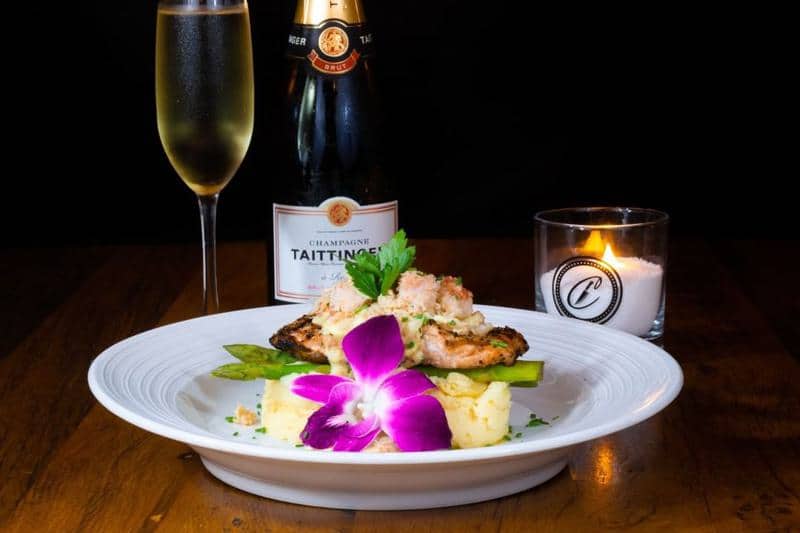 Address: 362 E Main St, Lexington, KY 40507
Known for: Elevated industrial-chic setup with a refined menu and delicious brunch on weekends
With a wholesome local charm and romantic ambiance, Carson's Food and Drink takes pride in its locally-sourced ingredients and local craft beer. The aesthetics and interiors have a rustic industrial-chic setup with pub-style seating complete with exposed ceiling pipes, wooden furniture, brick walls, and magnificent chandeliers.
The artsy and creative ambiance is beautifully paired with classic pub fare and specialty cocktails. The restaurant is a famous spot for special celebrations and events.
Try their Creole Chicken and Shrimp or Ahi Poke Lettuce Wraps beautifully presented with dainty floral accents. For a hearty brunch experience, head there on the weekends and enjoy classic American delights with boozy brunch drinks.
Giuseppe's Ristorante Italiano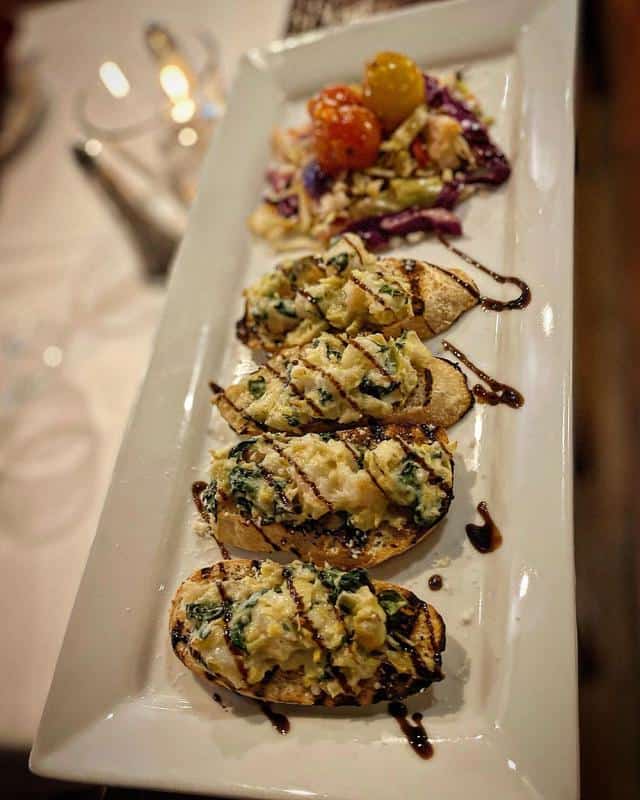 Address: 4456 Nicholasville Rd, Lexington, KY 40515
Known for: Authentic Italian ambiance and dishes
Get a taste of little Italy right in the heart of Lexington at the charming Giuseppe's Ristorante Italiano. The quaint and rustic Italian restaurant is running strong for 30 years and is one of the oldest family-run restaurants on the South Bank.
Traditional Italian cuisines are served with authentic Italian ambiance and surroundings for a well-rounded experience. The cozy and contemporary setup makes you feel right at home, and the regional menu has a little something for everyone to enjoy.
Start your meals with their famous appetizer – the Fresh Bay Shrimp with Artichoke and Spinach Crostinis. There are many pasta specialties on the main menu, including Spaghetti Pomodoro, Penne Arabiata, Risotto Pescatore, Tagliatelle Al Salmone, Lobster Ravioli, and much more.
Coles 735 Main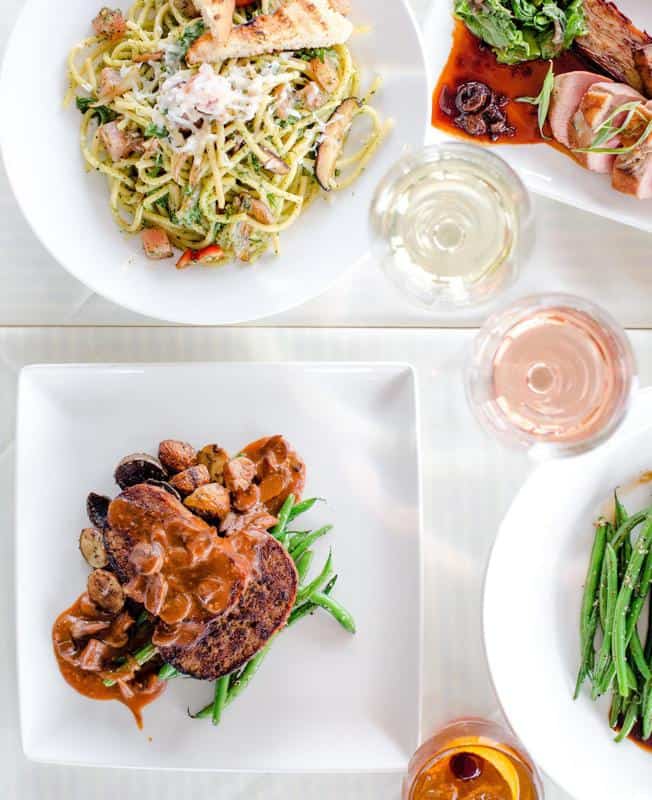 Address: 735 E Main St, Lexington, KY 40502
Known for: Classy restaurant in the heart of downtown with locally-sourced ingredients and in-house cured meats
Shining like a crown jewel in the heart of downtown Lexington, Coles 735 Main is located in a building that has been around since 1938 and is a part of historic Lexington. The restaurant serves locally-sourced dishes and has an upscale yet relaxed ambiance with a homely and bright setup.
The layout has a comfy country home feel with intimate booth-style seating and pastel hues. The selection on their menu is quite impressive and features a lot of locally-sourced in-house cured meats, fresh and seasonal vegetables, and a wide range of steaks and pasta.
Try something from their seafood menu like the Truffle In fused Lobster Bisque, or a juicy Pan-Seared Cobia. They also have a good range of drinks and desserts to pair with your entrees.
Corto Lima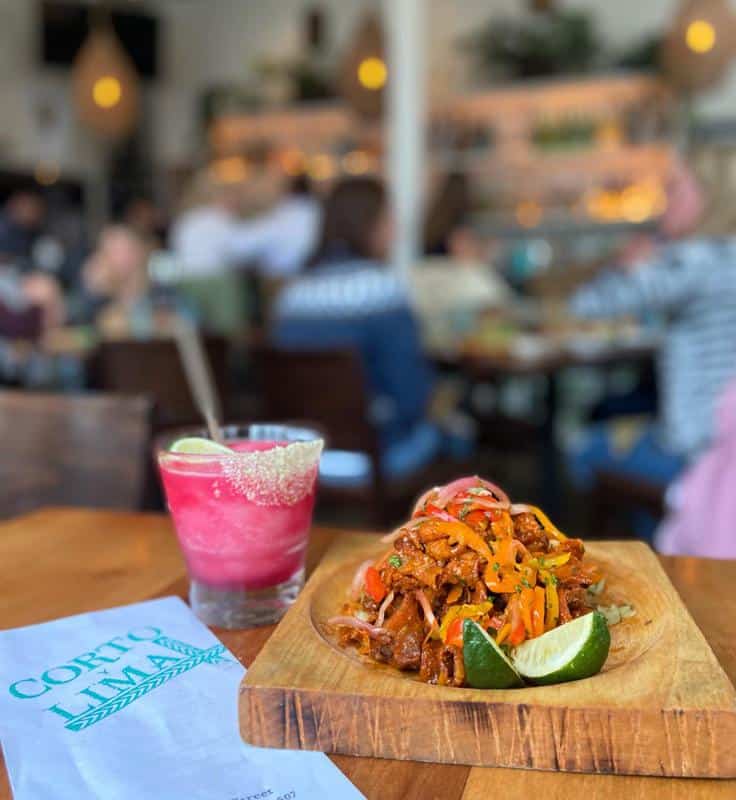 Address: 101 W Short St, Lexington, KY 40507
Known for: Latin-inspired fare, small plates, and margaritas
Corto Lima is another downtown gem in Lexington that is not to be missed. The cozy and intimate restaurant serves a variety of Latin-inspired dishes with a local twist and seasonal delights.
We love the range and choices the restaurant offers, with vegetarian and vegan options, as well as gluten-free dishes. Their small plates are a perfect choice for meals on the go or a quick catch-up with friends alongside playful margaritas.
The famous homemade artisanal corn tortilla tastes delicious, making the Chips and Queso appetizer a must-order item to start your meal. Also, try their loaded plate of tacos and burritos.
Athenian Grill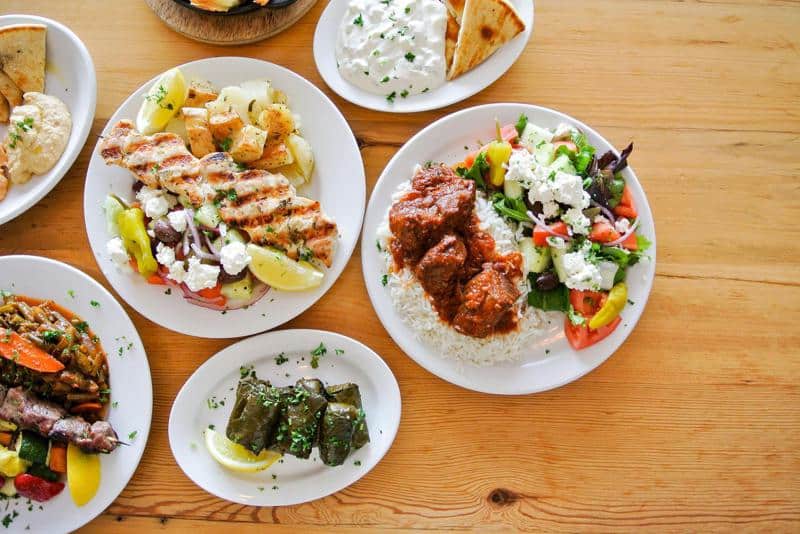 Address: 313 S Ashland Ave, Lexington, KY 40502
Known for: Traditional and authentic Greek cuisine
Athenian Grill is a humble eatery opened by a Greek man who learned mouthwatering Greek recipes from his mother and grandmother. The recipes took root in a small town near Athens in Greece, and the same taste and authentic flavors are extended to Lexington to bring you the good-old traditional savors.
The restaurant has a huge variety of Greek dishes including loaded Gyros, Spanakopitakia, Grilled Pork Chops, Lamb Burgers, Moussaka, and Greek Salad.
Visit them for lunch or dinner, and enjoy unique flavors and dishes with recipes passed down from generations.
Josie's Restaurant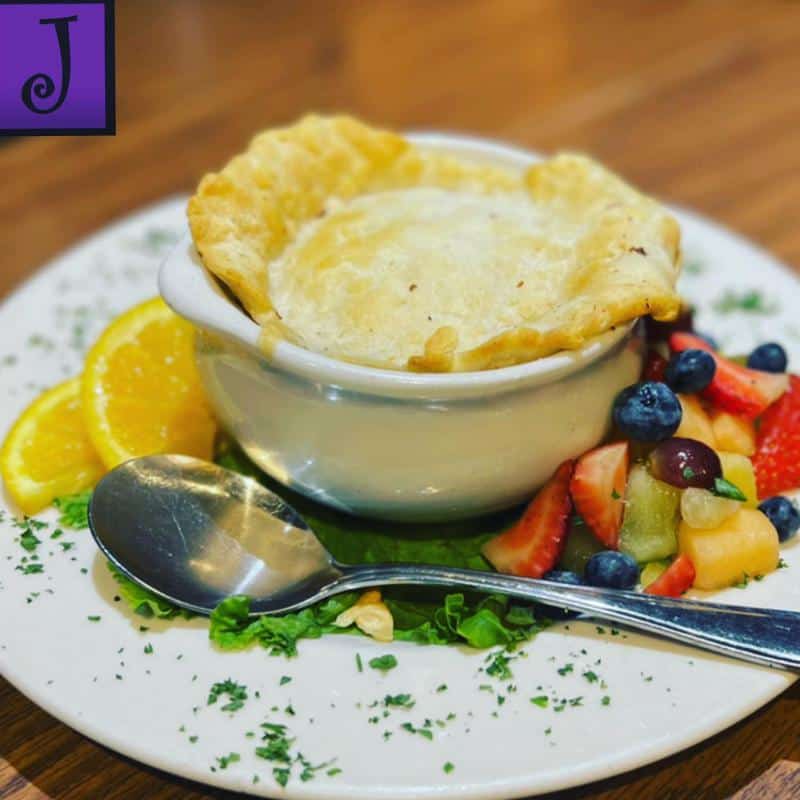 Address: 821 Chevy Chase Pl, Lexington, KY 40502
Known for: Breakfast and brunch and a horseshoe-shaped bar
The dainty and adorable Josie's Restaurant has a classy purple color theme and is highly popular for breakfast and brunch, but the all-day lunch menu is also quite famous. The country-style ambiance offers warmth and comfort with homely meals to satiate your cravings.
The Chevy Chase Special, Smokehouse burger, Josie's Dad's Omelet, and Reuben are the best items on their breakfast menu. Fluffy stacks of pancakes and waffles also taste divine with seasonal fruits and berries.
The lunch and dinner meals include hearty Pot Roast Pot Pie as the best-selling item on the menu. The horseshoe-shaped bar has a wide range of drinks to pair with your food.
East End Tap and Table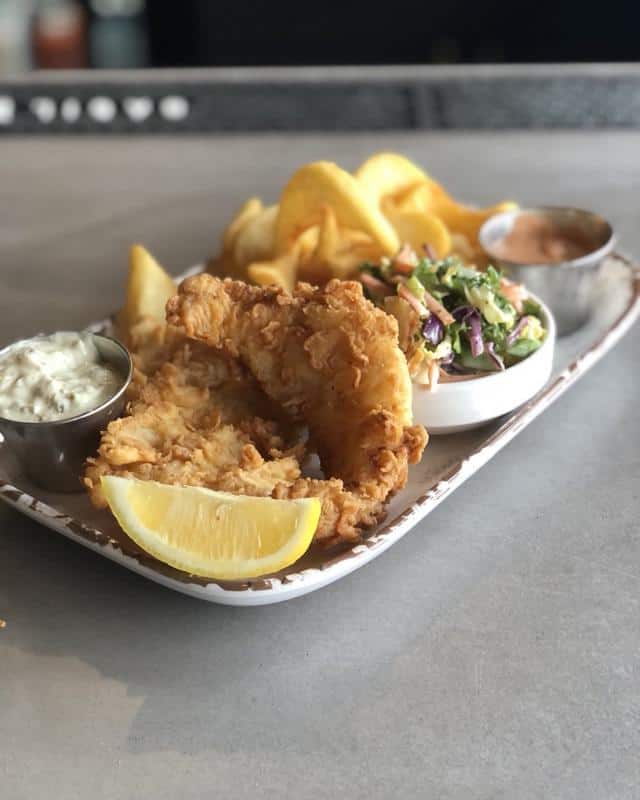 Address: 333 E Main St suite 180, Lexington, KY 40507
Known for: American gastropub with delectable seafood variety and local craft beer and cocktails
East End Tap and Table is a laid-back restaurant and tap house in Lexington. The gastropub serves classic American dishes alongside craft beer and cocktails.
Their seafood menu is highly popular and includes a lot of local delights including Sour Beer Shrimp Ceviche and a classic serving of Fish and Chips. Also, try their Mozambique Shrimp made with sazon coconut milk sauce and fresh cilantro garnishing.
They have an extensive list of specialty cocktails and local craft beers. Visit the restaurant for their happy hour from Wednesday to Friday from 3 pm to 6 pm.
Bella Notte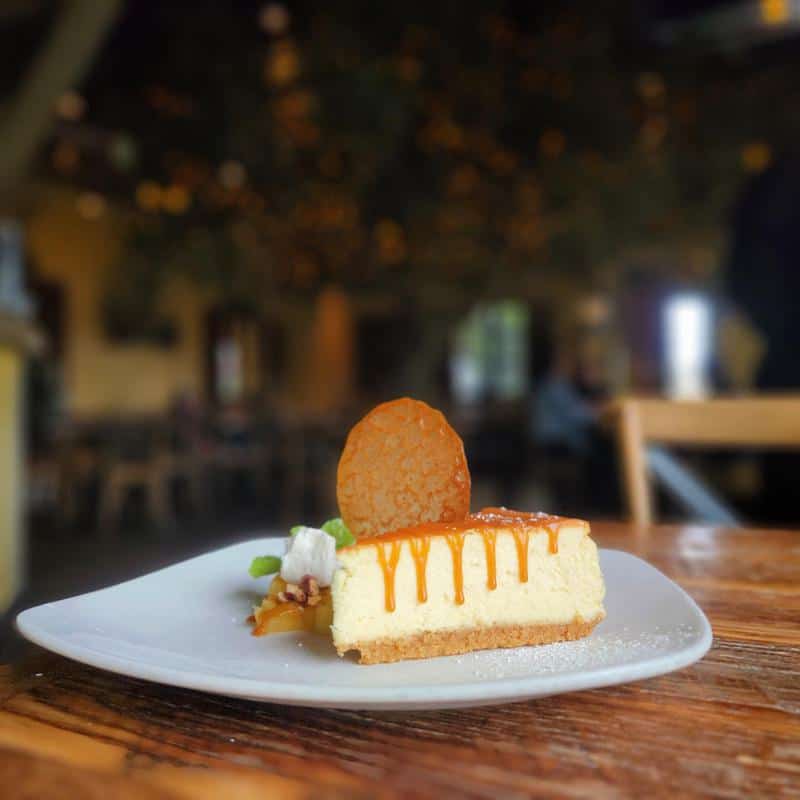 Address: 3715 Nicholasville Rd, Lexington, KY 40503
Known for: Authentic Italian fare in a family-friendly space
The quaint Italian Bella Notte is a rustic eatery taking its inspiration from a small Italian trattoria. The family-friendly space has classy chic interiors and offers a wide range of Italian dishes and desserts.
The restaurant is running strong in Lexington since 1996, and locals and visitors like the place for authentic and traditional Italian fare with a warm and comforting ambiance.
The signature pasta dishes are a must-eat, especially their fresh Seafood Linguine and Manicotti. The gluten-free option adds variety, and they have a good range of wood-fired grilled all-natural beef and pork.
Don't forget to try something from their dessert menu. We recommend the indulgent Salted Caramel Cheesecake with a crumbly Graham Cracker crust and a splash of brandy.
Distilled on Jefferson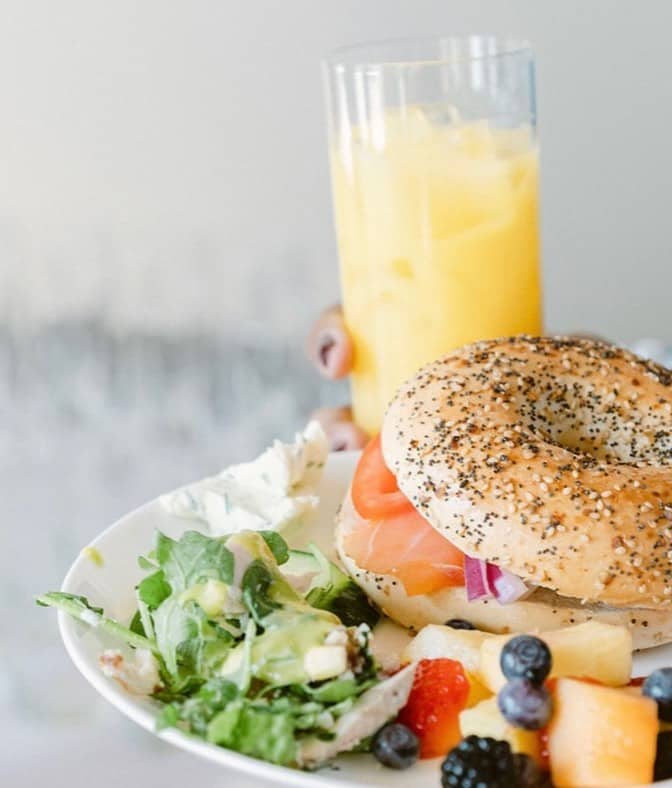 Address: 157 Jefferson St, Lexington, KY 40508
Known for: Southern-inspired fare and top-class brunch menu
Experience seamless southern hospitality at Distilled on Jefferson with Southern-inspired dishes and contemporary-luxe ambiance. The interiors are embellished with modern chandeliers and shiny wood-paneled floors along with wide-back chairs for a flawless contemporary touch.
The restaurant is famous for its weekend brunches with all the classic American staples and boozy brunch drinks making weekends all the more fun. They also have a huge variety for lunch and dinner.
Enjoy a light meal with their Heirloom Tomato Bruschetta, or indulge in a hearty treat of Black Angus Prime Strip with your favorite drink.
Read More:
Conclusion
The beautiful town of Lexington is a foodie's heaven as it has a lot of variety and cuisines including farm-to-table fare, locally-sourced dishes, and an eclectic menu highlighting the finest meals from around the world.
New bistros, cafés, restaurants, and locally-owned diners pop up now and then, making the food scene here all the more exciting. If you want to explore the best culinary delights of the city, head to one of the restaurants on our list and enjoy the best of what Lexington has to offer.
Map of Best Restaurants in Lexington, KY