Louisville is home to many greats! But one stands out amongst the rest, and that would be their impeccable food. From Hot Brown to Beer Cheese and all the best between, you wouldn't expect less from the hometown of global sensation KFC.
Despite the ocean being a few hundred miles away, they've managed to take Seafood to another level and definitely don't disappoint. With a plethora of excellent, well-known, and renowned seafood restaurants, they're bound to give their coastal cousins a run for their money with the delicacies they offer.
Let's find out where the best places are to find your Catch of the Day.
Our Top Picks
Best romantic venue: Brendon's Catch 23
Best view: Riverhouse
Best entertainment value: Mike Linnig's
Best fine-dining experience: Seviche
Best value for money: The Seafood Lady
Best Seafood in Louisville
Brendon's Catch 23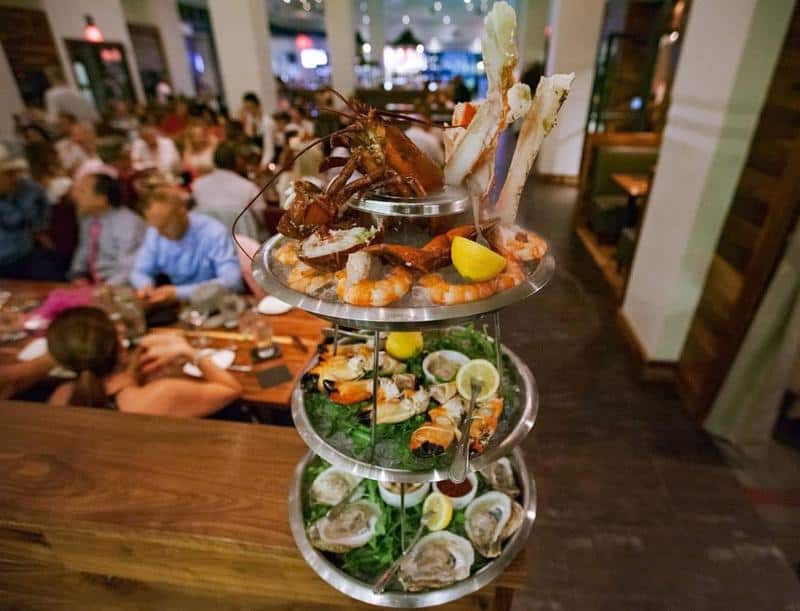 Location: 505 S 4th St, Louisville, KY 40202
Hours: Closed Sunday and Monday, 5:00pm to 10:00pm
Price: $$$
With chef Ray Ramirez at the helm, Brendon's Catch 23 has been a tightly run ship distributing some of Louisville's most sought-after seafood for 7 years! It's a fan-favorite upscale establishment driven by passionate cooks and divine meals.
With daily menus featuring chef specials, there's always something new to try. Their seafood is killer, and their menu reflects nothing but the best in pristine, fresh, flavorsome fish. If you're hungry enough, Brendon's Colossal seafood tower is a two-tier dish that features shellfish galore!
If you're in the mood for something smaller, there are grilled grouper, seared tuna, and salmon specials to die for. Not in the mood for seafood? That's fine. The menu has some choice grill options too!
The venue itself boasts a caliber of excellence. It's fine dining with a cozy and glamorous interior and eager, passionate staff. You'll definitely feel like you're living the high life. Brendon's Catch 23 is ideal for significant business dealings and intimate romance.
Riverhouse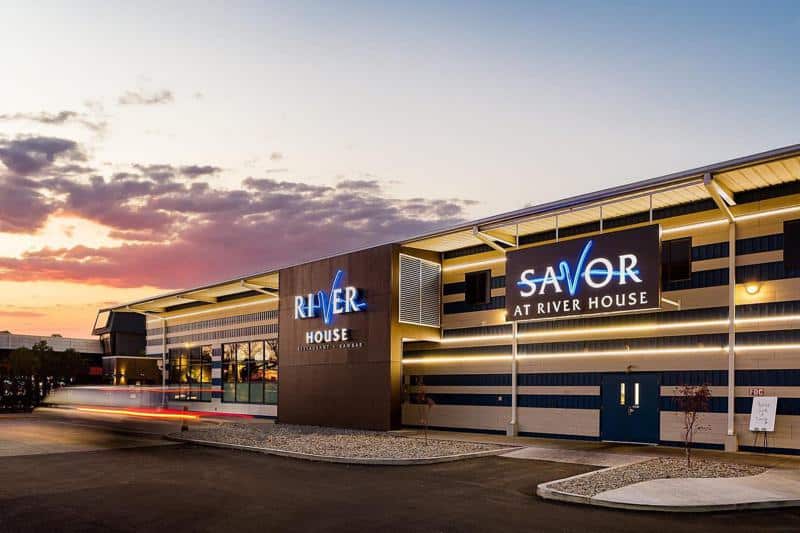 Location: 3015 River Road, Louisville, KY 40207
Hours: Sunday – Thursday 11am to 10pm, Friday – Saturday 11am to 11pm
Price: $$$
Since 2015, Chef Varanese brought his signature style and flair for seafood to Louisville. This crowning jewel in his already impressive line of restaurants is another gem for the state of Kentucky. It's a world-class experience that delivers on every level.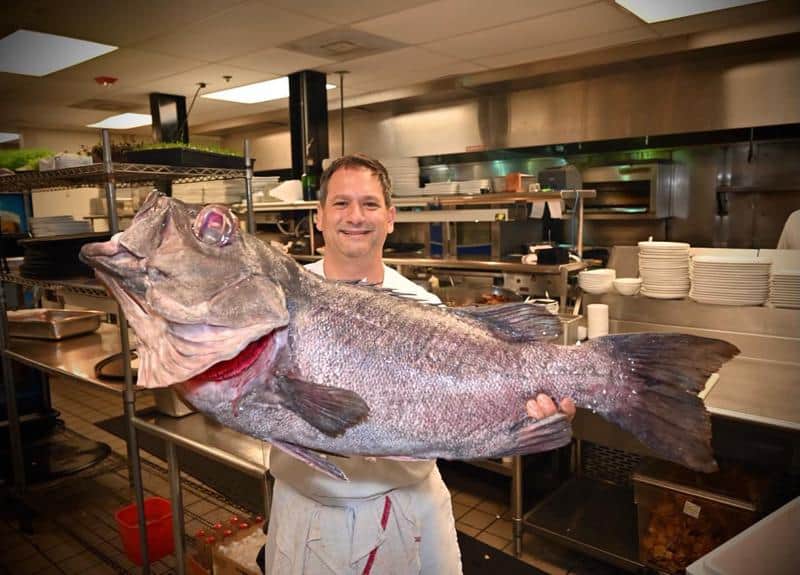 The menu is spectacular, offering a wide range of seafood options. The menu differs from lunch to dinner and even has a Sunday brunch option for family day! No matter what kind of eater you are, there's something for you. From delectable seafood salads, prawns, langoustines, mussels, oysters, burgers, po boys, and so much more to satisfy your hunger.
The venue is just as stunning as the food. Situated on the river, you get a spectacular view and a classy restaurant setting that's so light and inviting. With some of the best food, service, and atmosphere in Louisville, you'll never want to miss a chance to dine at River house.
Mike Linnig's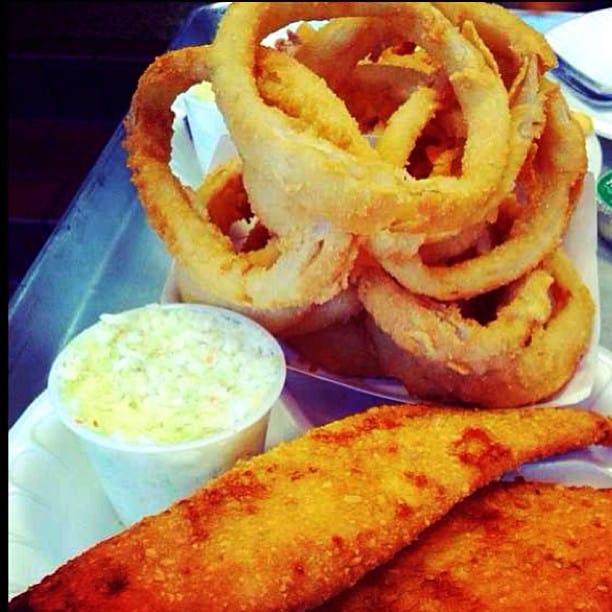 Location: 9308 Cane Run Rd, Louisville, KY 40258
Hours: 11:00am to 9:00pm (Closes 10:00pm Friday and Saturday), Closed Mondays
Price: $$
There's something to be said about tradition, and Mike Linnig's is a pinnacle of tradition. Founded in 1925, they've been a beloved part of their community for nearly a century. This family-run business has taken everything in its stride and has continued to do what they do best, great food for great prices.
Their meals consist of home-fried goodness and everything of the best Kentucky-style seafood you could ask for. It may not be a luxurious menu of lobster and gourmet tuna. Still, there's nothing that beats a delicious and crispy fish sandwich. The options of sea scallops and Alaskan snow crab legs are all delicious dishes made with all the passion of home-cooking.
Built on what was once a family farm, the venue has expanded a lot since opening in 1925. It's a lively and exciting place, with events and an outdoor area under the trees that's the perfect atmosphere to soak in good company and food! The restaurant is surrounded by glass doors to enjoy the view, even in gloomy weather.
Mike Linnigs even added a much-needed dancefloor and stage, which livens up on weekends and special events to add some entertainment to your dining experience. It's a stunning home business that's definitely worth the attention.
Seviche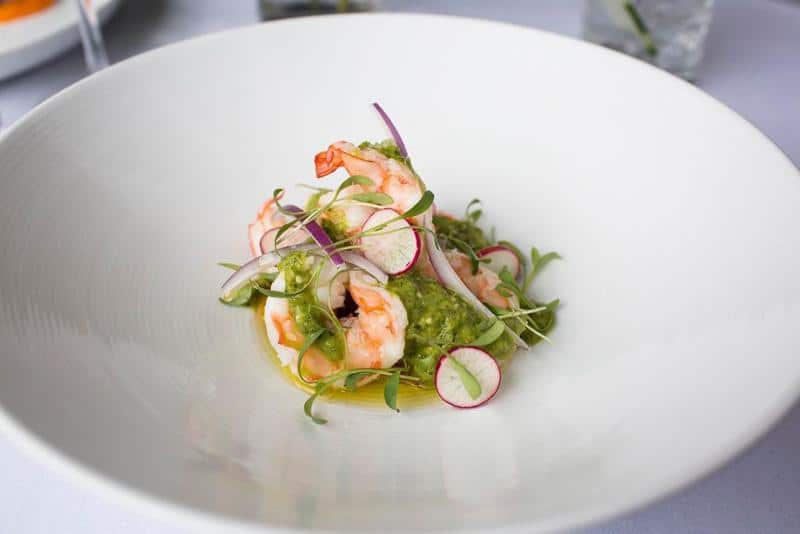 Location: 1538 Bardstown Rd #1156, Louisville, KY 40205
Hours: 5:00pm to 10:00pm
Price: $$$
Seviche is a Latin-American restaurant named after a beautifully crafted seafood dish. And with its specialty being just that, seafood, it's a rather fitting name. Chef Anthony Lamas puts his heart into his cooking, and it reflects incredibly in his food and the entire restaurant. Food is, after all, passion on a plate.
The menu is ever-changing, adding daily specials and evolving to introduce incredible dishes to their mastery. Their name boasts a semblance to a specific dish, and you'll definitely find it on the menu in many variations!
They pride themselves on fresh ingredients, which bring incredible flavor to their sapphire salmon and Pacific swordfish dishes. And if you aren't interested in the seafood, they have some beautiful cuts of meat that can also grace your plate.
It's a venue that bleeds sophistication. The restaurant is stylish and modern, great for intimate gatherings! With a beautiful outdoor area for those who prefer an open dining experience and a bar crammed with enough wines and bourbons to make any enthusiast cry tears of joy. Seviche certainly knows its audience, and it caters to them well. It's called fine dinning for a reason!
The Seafood Lady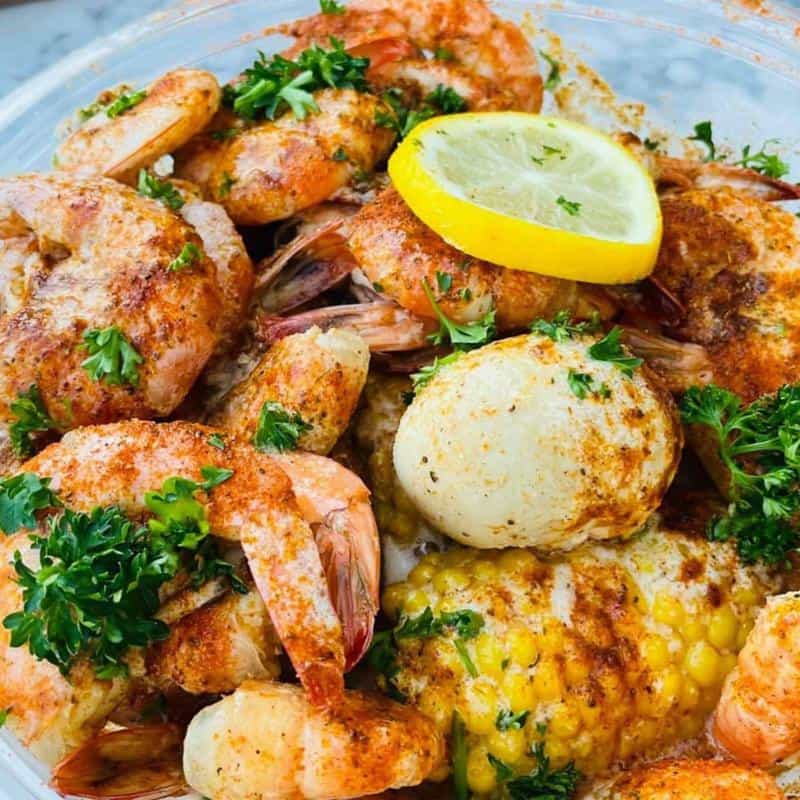 Location: 3201 Fern Valley Rd, Louisville, KY 40213
Hours: 11:00am to 9:00pm, 12:00pm to 6:00pm on Sunday, Closed on Monday
Price: $
The Seafood Lady deals in just that, seafood. It's a thriving little business with two successful branches that have battled the odds and thrived through adversity. With such a fighting spirit, their food shows the same rambunctious flare, and you'll find yourself fighting your willpower to over-indulge!
They keep the menu short and light. The food itself comes in portions that will widen a champion eater's eyes. Some platters host the best cajun seafood and meals if you prefer something lighter. One thing's for sure, they don't skimp on portions.
Serving everything from shrimp to fresh fish, you have plenty of choices! And their Po boys are nothing to be laughed at either. This is wrapped in an easily affordable menu that allows even penny-pinchers an excellent opportunity to spoil themselves. It's true value-for-money!
The venue is homely, small, and every bit as cozy as you'd expect a Kentucky home to be. Yet, it breathes passion and is all about family, food, and everything fine about cajun cuisine! It's a lively and atmospheric enterprise that screams greatness and deserves some well-endowed praise.
Bonefish Grill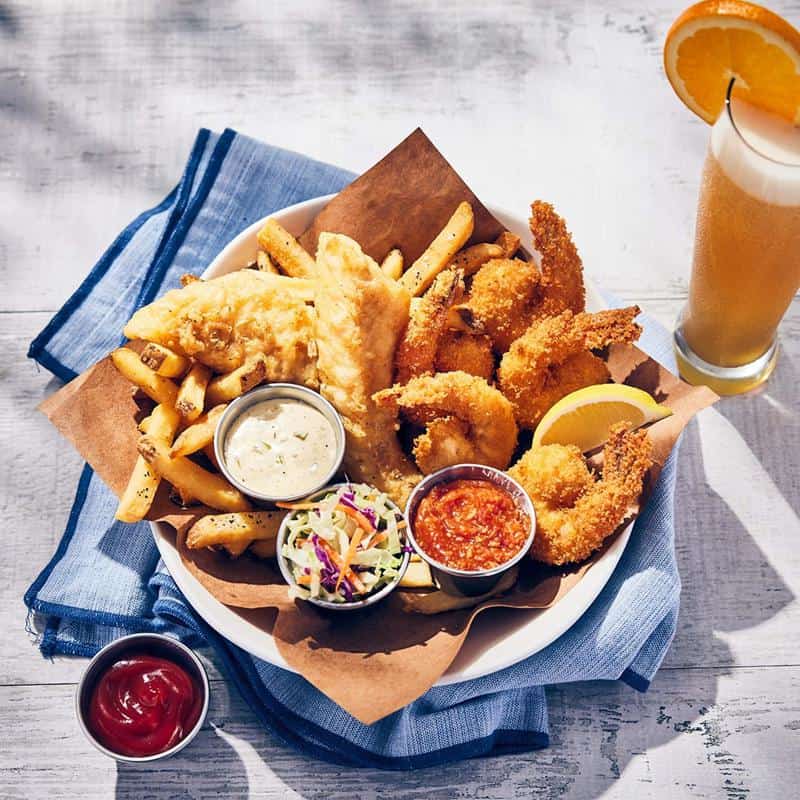 Location: 657 S Hurstbourne Pkwy, Louisville, KY 40222
Hours: 11:00am to 10:00pm (Closes 9:00pm on Sundays)
Price: $$
Bonefish Grill Louisville is one of 183 branches across the United States. Founded in 2000, they've been serving seafood delights across the nation for 22 years! They're a nationwide favorite but have something unique in each of their locations that cater to the local feel.
They have menu variations to suit everyone. You'll find a host of yummy meals to tickle your tastebuds. Their dishes range from shellfish to salmon and with premium cut meats to satisfy the outliers. With dishes like the cod imperial and combos of filet and lobster tail, Bonefish Grill has it all! Their menus cater to kids, gluten-free, and seafood enthusiasts alike, making it the perfect venue for a family occasion!
Bonefish Grill Louisville hosts a perfect atmosphere for rambunctious families to enjoy a great dining experience together. The restaurant offers a lot of spacious seating and a warmth that makes it feel inviting. With feature pieces inspired by their fishbone logo, and a cool, modern look, it's definitely a cut above your usual franchise.
Pier 17 Cajun Seafood & Bar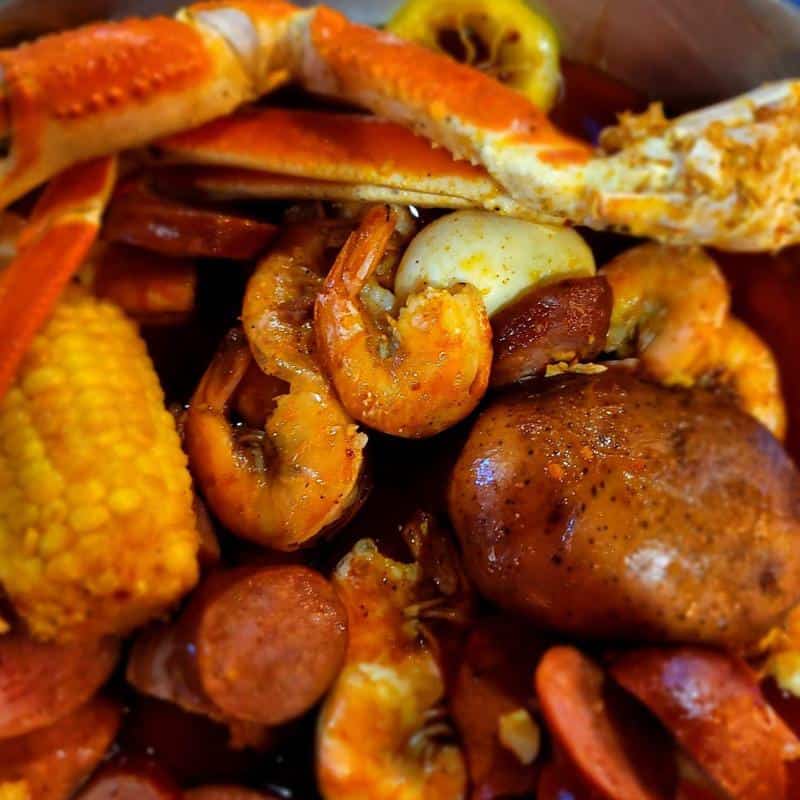 Location: 1975 S Hurstbourne Pkwy, Louisville, KY 40220
Hours: 11:00am to 9:00pm (Closes 10:00pm on Friday and Saturday)
Price: $$
What makes a more perfect combo than cajun and seafood? Not a lot in our books. Apparently, this bodes well for Pier 17, as it boasts not one but two Louisville branches! A town favorite with a passionate team from servers to chefs, Pier 17 Cajun Seafood & Bar is there to serve up the best cajun cuisine you can find.
Scattered along with the menu, you'll find delicious shellfish to satisfy your greatest desire for tasty seafood. Ranging from shrimp to crawfish and in various styles, you've got a bundle to choose from! Speaking of bundles, if you're bursting to try everything, they've got you covered with combo specials that can feed a family. And don't forget their incredible Po boys!
The venues might not look like much, but they bring a fun-filled and authentic eager-to-please atmosphere with their sea-themed decor. They boast plenty of seating and are a popular choice for quality time with loved ones! They're a family-friendly establishment there to bring wholesome seafood love to the masses.
The Fish House / Cafe Beignet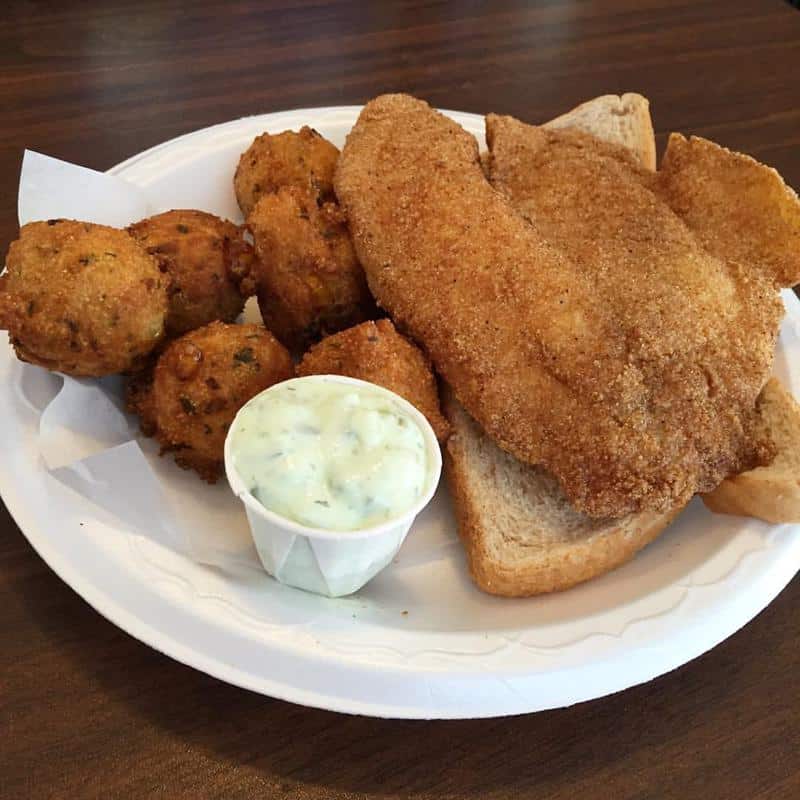 Location: 1310 Winter Ave, Louisville, KY 40204
Hours: 11:00am to 9:00pm, 8:00am to 9:00pm (Saturday, closes at 2:00pm on Sunday)
Price: $
The Fish House is a delicious hotspot that is worth every trip. Linked to Cafe Beignet, there's always something good to eat available and something for everyone. It's been open and hosting seafood lovers since 1992 and merged with Cafe Beignet in 2002, keeping hungry tummies happy for 30 years!
Their menu is stuffed full of beautifully succulent crispy golden seafood in the form of sandwiches and dinners. Combining incredible ingredients, soul-filled spices, and fresh fish, you'll find all the love and care of home cooking on your plate. It's a taste paradise if you're feeling up to it!
With the golden crumbing featuring a delightful blend of spices, each bite is an experience that'll leave you wanting more if your stomach isn't too full already!
It's a cute little curbside restaurant that's all about atmosphere and vibrance, which it has in abundance! It even has a quaint little outdoor area for you to sit and enjoy your food experience with a little bit of open-aired dining. It may be small, but it packs a massive punch!
Mussel & Burger Bar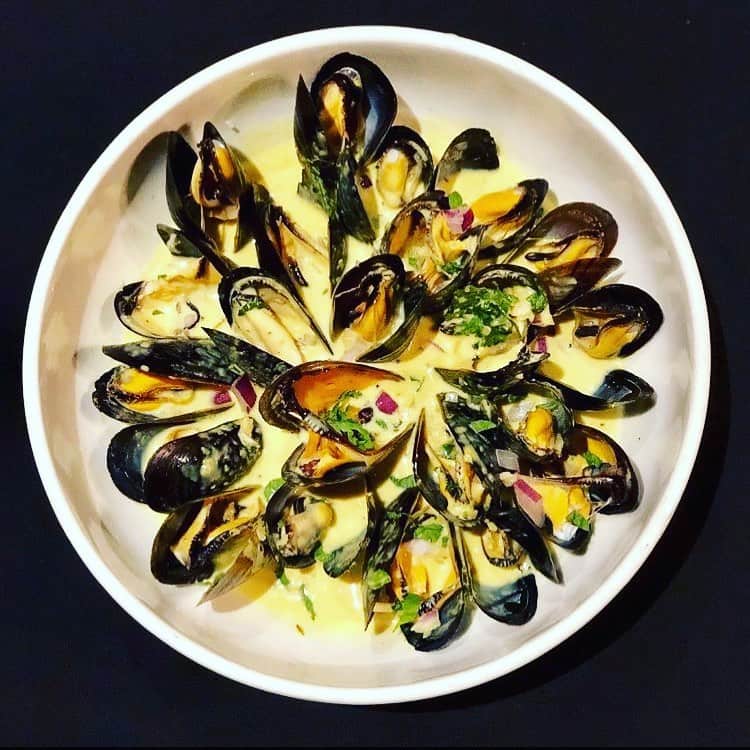 Location: 113 S 7th St, Louisville, KY 40202
Hours: 11:00am to 9:00pm (Closes 10:00pm on Saturday and 8:00pm on Sunday)
Price: $$
Mussel & Burger Bar is the pinnacle of an all-American bistro. In true fashion, this means there's definitely a deep love for good food! Not only that, but they pride themselves on family fun. Despite the word "bar" in the name, there's something for everyone, young and old.
While the menu itself isn't wholly seafood, their mussel dishes are the talk of the town. Each dish is a taste sensation and a hit in itself, pulling inspiration from around the world! There's enough choice to leave you reeling from Greek-style mussels to Korean curry cream. Solution? Just keep going back for more.
If mussels aren't your thing, they've ingeniously combined the world-famous burger. The patty is made from various shellfish topped with spicy aioli, and it works so incredibly well! With meals like this, it deserved a spot on the list!
As for the venue? It wouldn't be an American bistro without its signature decor and cozy interior. With booths to provide a more intimate gathering or tables that allow for a bit more privacy, there are plenty of seating choices. And as mentioned, it's a family affair, so don't dress for fine dining. Come as you are and indulge yourselves!
See Also:
Seafood in Louisville: FAQs
Does Louisville have fresh seafood?
Although Louisville is a few hundred miles from the ocean, they still manage to source some incredibly fresh seafood. They have it flown in and all under special guidelines that ensure it is as fresh as the day it was caught. Despite being landlocked, restaurant owners have partnered up with incredible dispatchers that are able to ship fish that were in the ocean the day before to ensure you get that fresh quality.
What is Cajun-style seafood?
Cajun is an American-born style of cooking that combines multiple herbs and spices to create that signature taste that has become so incredibly popular through the years. It blends various peppers and ground vegetables like garlic and onion that build into a flavorful punch when combined within a dish. It's something southern states, like Kentucky, are known for!
Is Louisville seafood sustainable?
For the most part, the seafood restaurants in Louisville are highly sustainable establishments, using ingredients that are likened to seafood but don't always need to be imported.
Fish like tilapia and some others are actually freshwater and locally caught. And because seafood is such a broad spectrum, it doesn't necessarily mean all seafood comes from the ocean. This thin line allows for food from ocean sources, like rivers, to be used.
Conclusion
Louisville is a great city for incredible food. It's the foundation of some of America's best dishes, and their seafood is not exempt.
Louisville has a knack for making even the simplest of ingredients mouth-watering. Moreover, they do so with all the southern finesse your heart could want. Unsurprisingly, their heart and soul are poured equally into their seafood, so expect nothing but the best!