In Jacksonville, sushi is swiftly becoming a popular dish. Over a dozen sushi restaurants and bars have been opened in the last decade. Some restaurants provide a full Japanese cuisine, including hibachi, teppanyaki, and teriyaki dishes. Others confine themselves to individual sushi nibbles and carefully prepared sushi rolls.
Also, several restaurants make sushi in the open, allowing visitors to see the master chefs at work, and others like to prepare their concoctions in the seclusion of their own kitchen. In any case, you can rest assured that the food you ordered will just be prepared to perfection.
Best Sushi Jacksonville, FL
Here is a list of the top-rated sushi spots in Jacksonville that you can try out!
Sushi Bear Sushi & Grill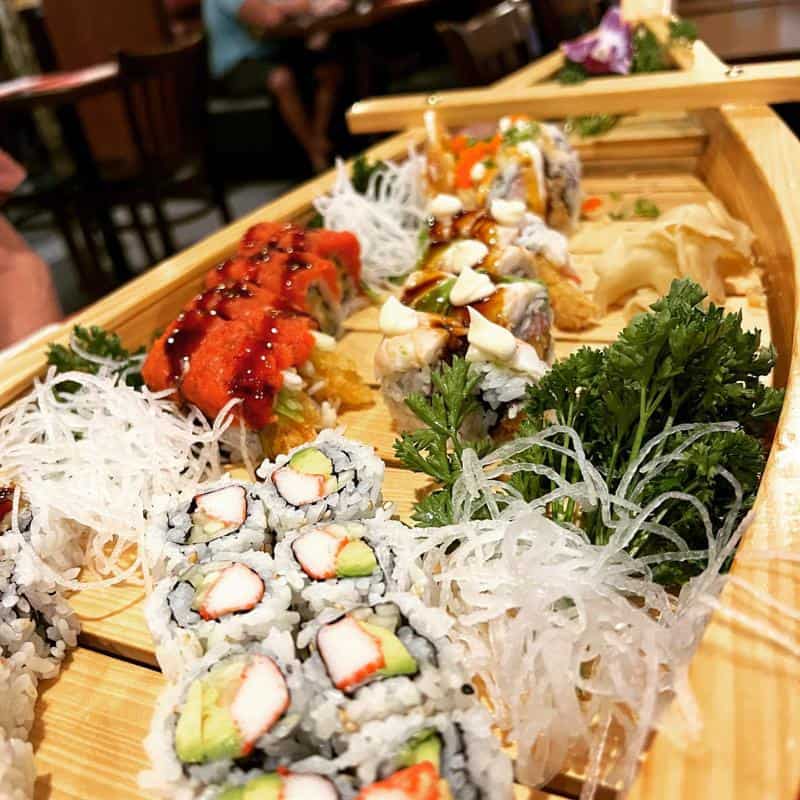 Location: 4530 St Johns Ave 9, Jacksonville, FL 32210
The sheer amount of entrees, appetizers, and desserts offered at this full-service Japanese restaurant never ceases to amaze visitors. Hibachi shrimp and chicken teriyaki are among the traditional Japanese dishes served at this restaurant.
It should be one of your all-time personal favorites to dine when you're in Jacksonville. There will never be a perfect time to try their delectable cuisine and service! Come in for a special Japanese lunch or a tasty meal in the evenings.
Grilled Japanese dishes and sushi are always available in this bright, vibrant family restaurant. Tiramisu, flija, and green tea ice cream are all excellent. Take advantage of the opportunity to sample delicious iced green tea, coffee, and moccachino.
Why should you dine here?
Here you can also sample some great beer or decent house wine. You can invite your colleagues to Sushi Bear, a lovely restaurant with a great environment.
Many visitors who have been here before say that the service at this establishment is compassionate. This restaurant serves dishes at a reasonable price, and the opulent décor is a major plus.
You will typically discover more about Japanese cuisine's recipes and the various ingredients here. This restaurant serves classic delicacies from fried prawns to chicken sushi.
Specialties: Sushi, Sushi A La Carte, Soup & Salad, Appetizer, Kid Hibachi, Sushi Roll, Lunch Special, Entrees From Kitchen, and Entrees From Sushi Bar
Otaki Japanese Steakhouse Jacksonville
Location: 7860 Gate Pkwy, Jacksonville, FL 32256
At this exquisite Japanese restaurant with an extensive sushi menu, chefs at hibachi grills keep the dining area lively. The highly skilled chefs inspect all the sushi and ingredients themselves, and they take pride in serving the most fabulous sushi in Jacksonville.
Aside from sushi, they feature ten hibachi tables that can accommodate groups of up to ten people. The best meals include ginger ice cream, grilled pineapple, and mango ice cream. You can also order takeaway foods at Otaki Steakhouse Jacksonville.
Any visitor can choose from a collection of tasty beers or fine wines. You will get delicious pineapple juice, iced green tea, and mango juice at this sushi spot. If you like having a good time with excellent customer service, this is the place to go.
Why should you dine here?
You can always get delicious shrimp soup, fillet steaks, and steak salads at this steakhouse. They also provide the dining tables in a more intimate space and also an outdoor dining space if you want a more relaxed environment. Visitors tend to enjoy the Japanese cuisine served here.
Specialties: hibachi chicken, shuimai, steak & shrimp, edamame, vegetable, lobster, hibachi steak, soft shell crab, gyoza, yakitori, miso soup, agedashi tofu, and Florida spring rolls.
Fuji Sushi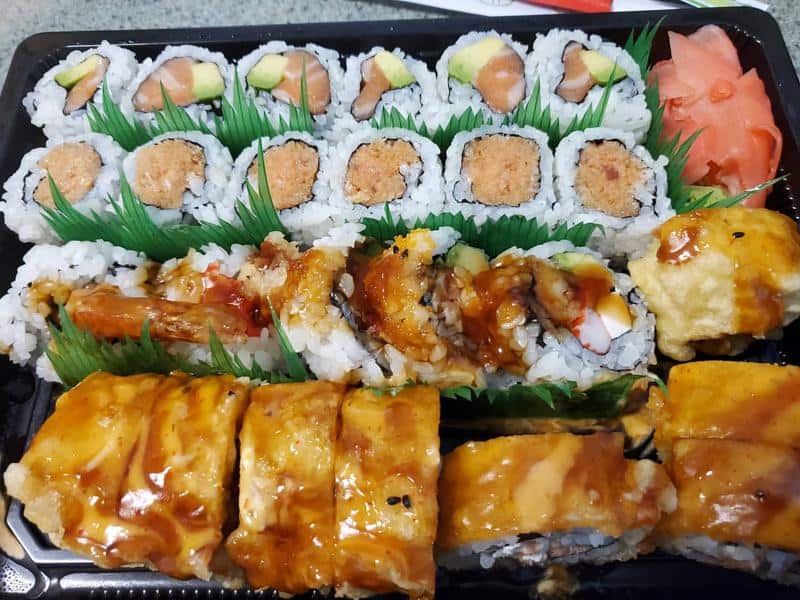 This is a popular choice in the Jacksonville community, known for its superb Sushi cuisine, exceptional service, and welcoming staff. Stop by Fuji Sushi San Marco if you are in the mood for some all-you-can-eat sushi prepared to your tastes.
There is definitely something for everyone, with a variety of sushi rolls to select from and a hibachi grill. Fuji Sushi is a great place to sample new rolls and broaden your sushi horizons because it serves all-you-can-eat sushi. The restaurant is simple in design and has an ample dining space.
In an informal setting, it serves tempura, straight-up sushi, hibachi dishes, and lunch specials. House salad, avocado salad, green seaweed salad, yasai & oshinko are some of their wonderful specialties. Fuji Sushi in Jacksonville offers great sushi dining and takeout.
Why should you dine here?
Fuji Sushi is renowned for its innovative take onc classic dishes and its commitment to using only the highest quality fresh ingredients. There's also a lion statue and water fountain with a handful of benches where you may sit and relax.
Specialties: Fish Airkake, Beef Tataki, Tuna Tataki, Uzaku, Chicken Teriyaki, Hibachi & Beef Sukiyaki Dinner, Yakizana, Tuna Sashimi, Pork Katsu, and Baked Mussel
Open Sushi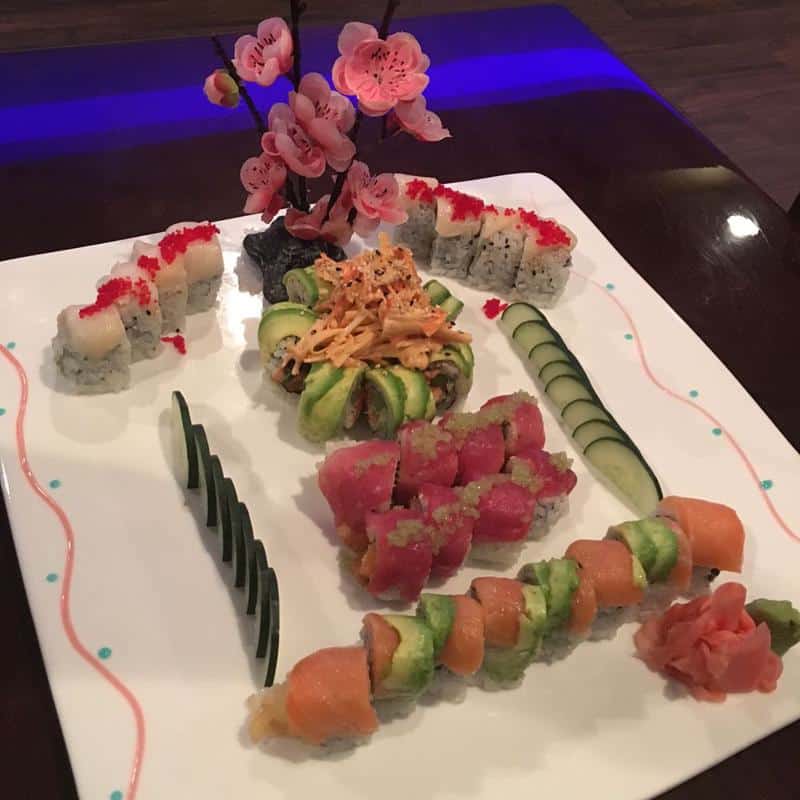 Location: 9930 Old Baymeadows Rd, Jacksonville, FL 32256
In Jacksonville, Open Sushi is one spot that serves authentic Japanese cuisine and delectable fresh sushi. It's a laid-back establishment that serves sushi and hot Japanese cuisine for takeaway or delivery.
Because of its convenient location and reasonable costs, Open Sushi is the perfect choice for eat-in and takeout dishes in the Jacksonville area.
Their restaurant is well-known for its wide range of flavors and high-quality, natural ingredients. If you're hungry, stop here for some delicious ice cream. Come in and relax in a friendly atmosphere with excellent service.
Why should you dine here?
The wonderful staff matches the place's flair and character. Clients enjoy the exceptional service offered here. You will be pleasantly surprised by the reasonable cuisine prices at this restaurant. The magnificent décor and lovely ambiance make every visitor feel at ease here.
Specialties: Tempura Crab, Chicken Teriyaki, Pork Katsu, Eel Sauce, Raw Crab, Tokyo Roll, Cucumber, Salmon Teriyaki, Avocado, Fish Eggs, and Scallion
Also Read: Best Seafood Restaurants in Jacksonville, FL
Sake House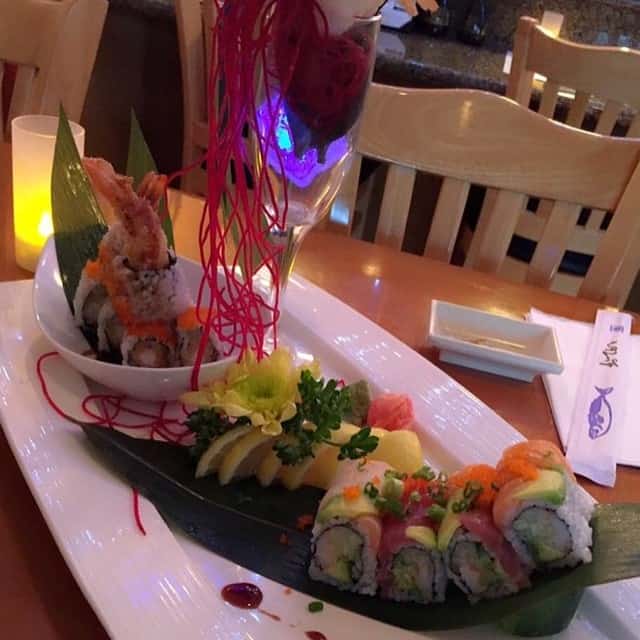 Location: 1478 Riverplace Blvd 1, Jacksonville, FL 32207
The Sake house is a laid-back Japanese restaurant with a light wood accent and serves sushi as well as hibachi cuisine. Visitors frequent Riverside Presbyterian Church to take in the views and reserve a table for a delicious meal.
Take advantage of the moment! Japanese food awaits you. The first bite of perfectly prepared salads, broth, and sushi will wow you.
This cute establishment also serves delectable ice cream, and visit this restaurant for some nice beer. There is great coffee on the beverages list, and takeout is available at Sake House.
Why should you dine here?
At this spot, you will be welcomed by a friendly staff year-round. Their visitors usually rave about how superb the service is in their reviews. Many of them believe the cost of the dishes to be reasonable. Due to the outstanding design and engaging environment, you will feel at ease here.
Specialties: tempura shrimp, crispy salmon, spicy tuna, spicy crab salad scallions, crunchy tempura, avocado, eel sauce, fish roe, and cream cheese
Yashi Sushi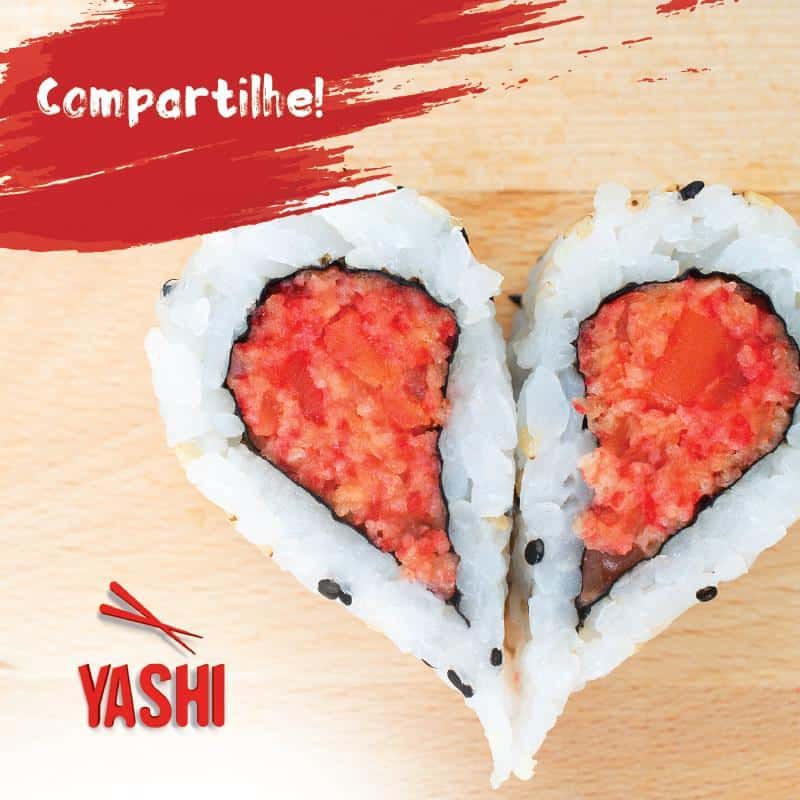 Location: 4820 W Deer Lake Dr, Jacksonville, FL 32216
The Yashi Sushi is another classic restaurant located in Jacksonville, Florida, a lovely city. Since 2007, the spot has been committed to providing you with the most unforgettable dining experience possible.
This restaurant prepares each dish with the freshest and most natural ingredients possible and has been attempting to cook them nutritiously in order to deliver the healthiest options possible. Sushi aficionados go to this little eatery for a choice of maki rolls and other Japanese delicacies.
Sushi meals such as hibachi, katsu, teriyaki, and tempura are available. Vegetable tempura, chicken tempura appetizer, and shrimp tempura appetizer are just a few of the meals to try.
Why should you dine here?
Its mission is to serve its clients with fresh, delectable dishes and exceptional customer service. The staff has always been pleasant, and they will interact with you as soon as you arrive. They're gregarious and understand how to build rapport and trust.
Specialties: Teppanyaki Vegetable, Tempura, Shrimp, Tuna Tataki, Beef Tataki, Baby Octopus, Lobster Tail, Agedashi Tofu, and Soft Shell Crab,
Crazy Sushi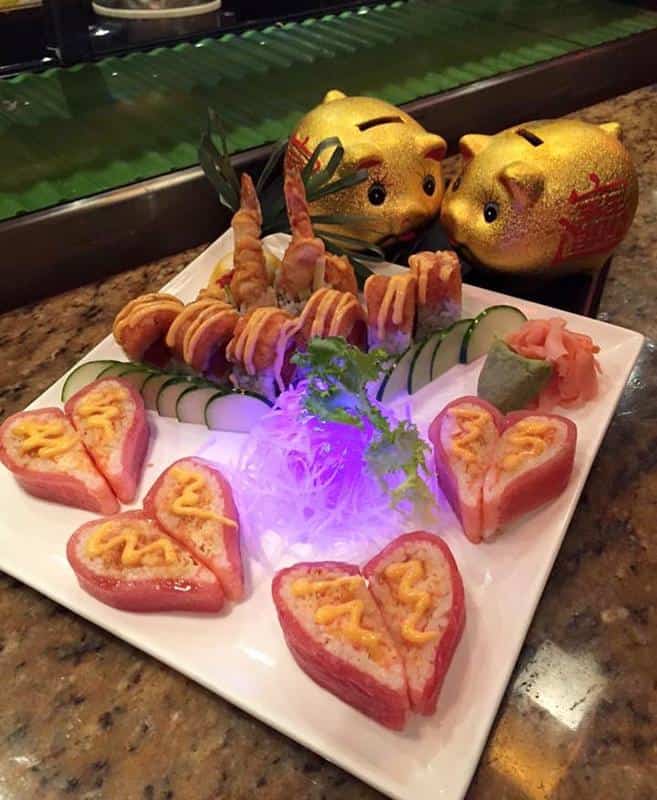 Location: 4320 Deerwood Lake Pkwy #201, Jacksonville, FL 32216
Sushi lovers usually meet for crazy delicious maki rolls and other delicacies at this humble dining spot. Crazy sushi is the ideal place to unwind after a delightful trail ride.
You can't go wrong with a weekend trip to this Jacksonville's incredible dining spot because there are so many rolls to pick from, including the changing weekly specials.
Visitors usually acknowledge how pleasant the staff is and how fresh the sushi is at this hidden treasure of a sushi place, for a good reason. After you've had your fill of sushi, top it off with a scoop of fried ice cream.
Why should you dine here?
Here, you'll typically be hyped, we promise! Crazy Sushi's special rolls are surprised foils to the regular sushi fans, despite the menu's traditional orientation. Enjoy the Ocean Blue roll, which features tempura sweet potatoes and crispy fish for a unique flavor combination.
Specialties: Chicken Tempura, Cucumber, Kampyo, Scallops Hibachi, Asparagus, Avocado, Seaweed Salad, Sweet Potato, King Salmon Hibachi, Shrimp Scallop, Kani Salad, Tuna, and Vegetable Combo Roll
Kazu Sushi Burrito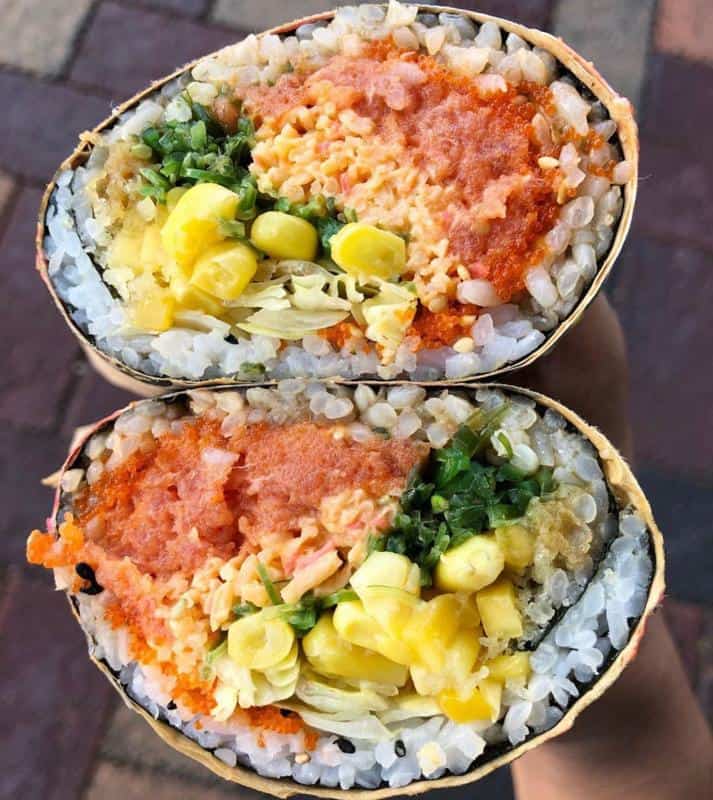 The Kazu Sushi Burrito is a convenient and laid-back sushi restaurant with a unique idea. They usually combine Hawaiian tastes with Japanese styles to create a distinct dish. They make tasty bowls, poke burritos, and salads with natural ingredients.
The cuisines are perfect for health-conscious people who want to eat well while on the go. You also can create your own or select from their distinctive menu. Seeing Southlight Gallery takes time and effort, so come here for a hearty meal if you're hungry afterward.
Stop here for some wonderful flavors, including strawberry, vanilla, or mango ice cream. You'll probably return to this establishment later to order some great beer. Start your dinner with a delicious bubble tea, iced green tea, and iced vanilla latte.
Why should you dine here?
You may design your own delectable meal with them. Kazu Sushi Burrito serves delicious Japanese food. You can bring your friends and enjoy delicious chicken sushi, asparagus soup, and poke bowls.
This restaurant is popular for its excellent service and pleasant team, who are always willing to assist you. The prices at this restaurant are worth noting because they are fair. Visitors will feel very comfortable here because of the spectacular decor and pleasant atmosphere.
Specialties: Hawaiian Burrito, Pokesalad, Shrimp Fried Rice, Sushi Burrito, Spicy Mayo, Dancing Shrimp Burrito, Tuna Lovers Burrito, Kazu Sushi Burrito, Aloe Vera, and Krab & Cream Cheese Burrito
Read More: Best Sushi in Daytona Beach, FL
Sushi Garden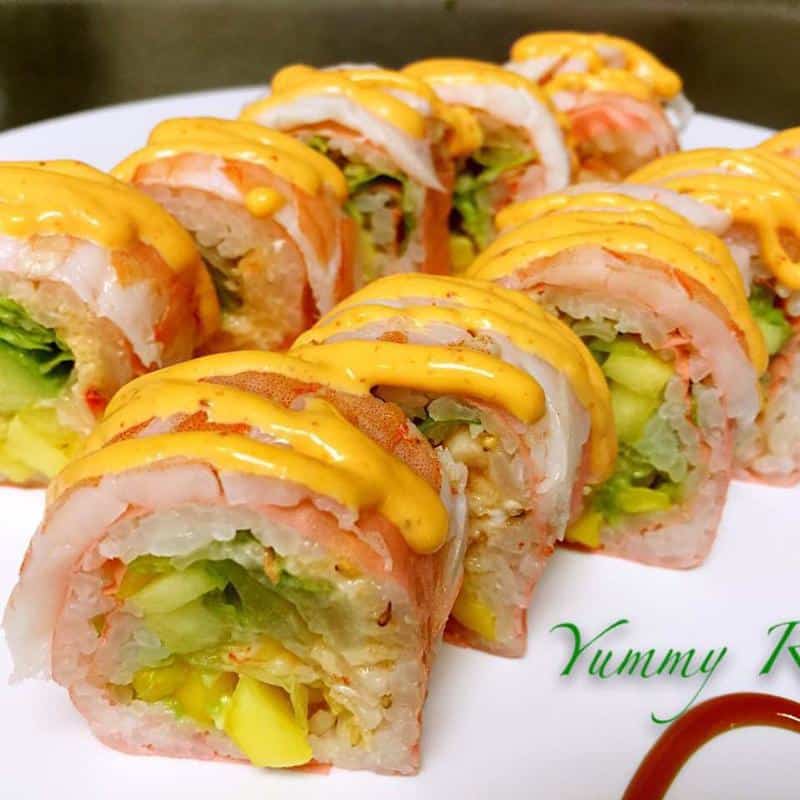 Location: 4268 Oldfield Crossing Dr #106, Jacksonville, FL 32223
The Sushi Garden is their third establishment in Jacksonville. In 2008, they relocated to Florida due to the prospective business opportunities and the pleasant weather.
It is a low-key restaurant with ramen noodle bowls and a sushi bar with unique rolls and tempura. Since the Grand Opening in 2017, it has shown to be an exceptional accomplishment. Ordering delectable sushi, tuna, and salads is a terrific idea.
Sushi Garden will provide you with excellent wine and dazzling beer. This restaurant is ideal for those that need to have dinner quickly since it offers takeout meals.
Why should you dine here?
This eatery is worth the visit if you love Japanese cuisine. Many visitors comment on how kind the staff is here. The service at this establishment is outstanding, and an average meal price is what you will pay here. This restaurant has a warm and inviting ambiance and a stunning interior.
Specialties: chicken teriyaki, shrimp teriyaki, steak teriyaki, pork katsu, vegetable tempura, salmon hibachi, steak hibachi, tuna sushi, avocado, and chicken tempura
Fancy Sushi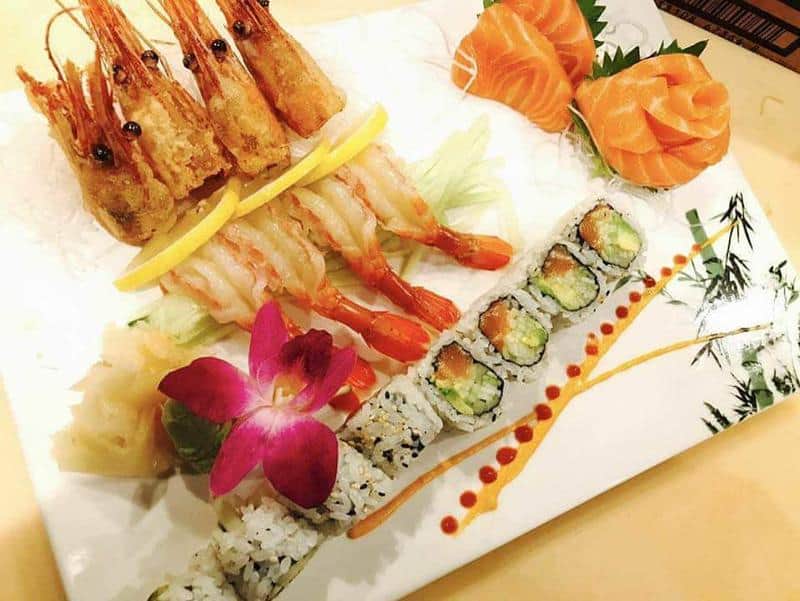 Location: 7083 Collins Rd Ste 102, Jacksonville, 32244
If you've never had the opportunity to eat Japanese cuisine, now it's your chance. Fancy Sushi is a fantastic choice for your next sushi night, with high-quality sushi, outstanding service, and quick takeout orders.
Every day, they prepare all of their dishes with excellent ingredients and present them wonderfully! To create an opinion of Fancy Sushi, try the delicious sushi, fried crabs, and spicy salmon.
This restaurant even has boba tea to go with your sushi supper for all the boba tea fans out there. The best meals are delicious green tea ice cream and delicious biscuits. You won't forget the fine wine and great beer you can order.
Why should you dine here?
The welcoming ambiance of this establishment allows customers to unwind and enjoy themselves. Without the patient team, the popularity of this eatery would be simply impossible.
Clients appreciate the excellent service provided here. A large number of guests are impressed by the affordable costs of the food, and you will be amazed by the magnificent décor.
Specialties: Miso Soup, Hibachi Shrimp, Cucumber Salad, Chicken Tempura, Green Salad, Seaweed Salad, Clear Soup, Spicy Tuna Salad, Chicken Katsu, Avocado Salad, Squid Salad, and Kani Salad
Also Read:
Conclusion
Numerous sushi fans have voted these spots as the ideal sushi restaurants in Jacksonville. If you're already hungry, be sure to stop by one of the establishments and have a classic bite of some of the incredible made-to-order cuisines!