Maui is a scenic, oceanic destination surrounded by beautiful beaches and views of the Pacific that are picturesque. As a result, it's a given that any seafood enthusiast would expect the freshest and best sushi there is to enjoy while the sun sets over the horizon.
There is untapped potential in plenty of beautiful restaurants specializing in Japanese seafood cuisine! So let's explore this island paradise to see what some of these amazing restaurants look like.
Our Top Picks
Best for takeout: Sansei Seafood Restaurant and Sushi Bar
Best dining experience: M Sushi
Best value for money: Koiso Sushi Bar
The Best Sushi in Maui
Sansei Seafood Restaurant & Sushi Bar
Location: 1881 S. Kihei Road #KT-116 Kihei, HI 96753 & Kapalua Resort 600 Office Road, Kapalua, HI 96761
Website: dkrestaurants.com
Price: $$
Sansei Seafood Restaurant and Sushi Bar is a more obscure option for sushi loves traveling or staying in Maui. It mostly serves as a take-out option but does have some limited in-dining options if you really feel like sticking around.
Another sticking point is that it's only open in the evenings from about 5:00 pm until 9:00 pm, so the window is very small to get some great sushi from these fine establishments.
Suppose you're more interested in the food rather than the atmosphere. In that case, we'd highly recommend taking them up on the takeout option instead, as they attempt to limit guest experiences to roughly 90 minutes.
The food, however, is spectacular. It's a wonderful blend of everything that makes sushi amazing, with an island twist here and there to make sure you never forget where you're enjoying the sushi. The menu is extensive and features a wide range of sushi options as well as some pasta options, soups, surf and turf, and even desserts. So there's something for everyone.
While maybe not a traditional sushi joint, it's still something new and exciting for the tastebuds.
M Sushi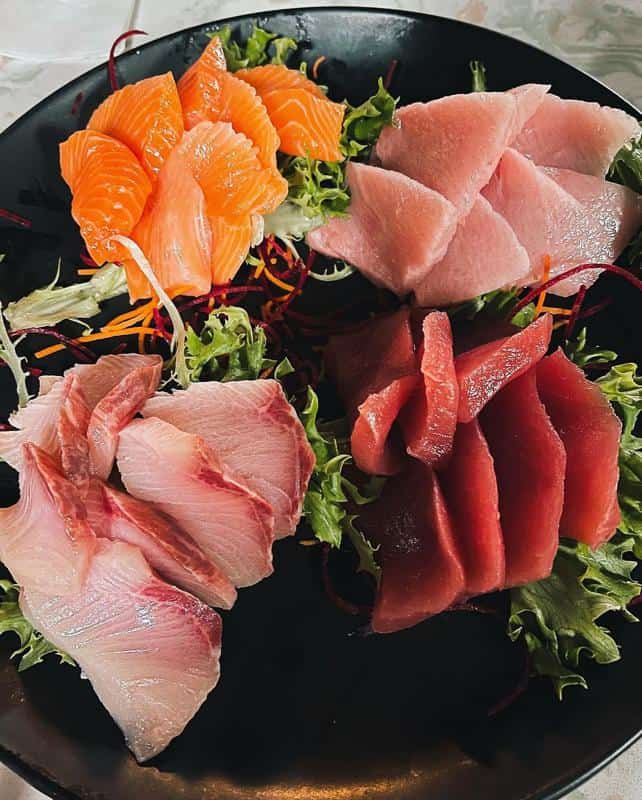 Location: 1063 Lower Main St C110, Wailuku, HI 96793
Website:N/A
Hours: 5:00pm to 9:00pm, Closed Mon
Price: $$
M Sushi is a quaint neighborhood sushi bar that boasts a casual dining experience that's appealing to those who are devoted to satisfying their cravings. With a robust menu that hosts not just sushi but other Japanese small plate dishes, there are selections in abundance for you to choose from.
Once you pick your delicacies, you can take a seat at the open sushi bar, where you can watch the chef pluck out the ingredients from the freshest and finest that are lined along the bar and work your meal into existence with careful cuts and delicate finesse. The options are broad and cover everything from crowd favorites like the California roll to special rolls like the dynamite roll that are each hand-crafted and prepared to perfection.
The venue itself is airy and allows for a cozy and welcoming atmosphere where diners are free to be themselves. So sit back and enjoy yourself amongst the friendly staff and well-practiced chefs who are eager to please.
Koiso Sushi Bar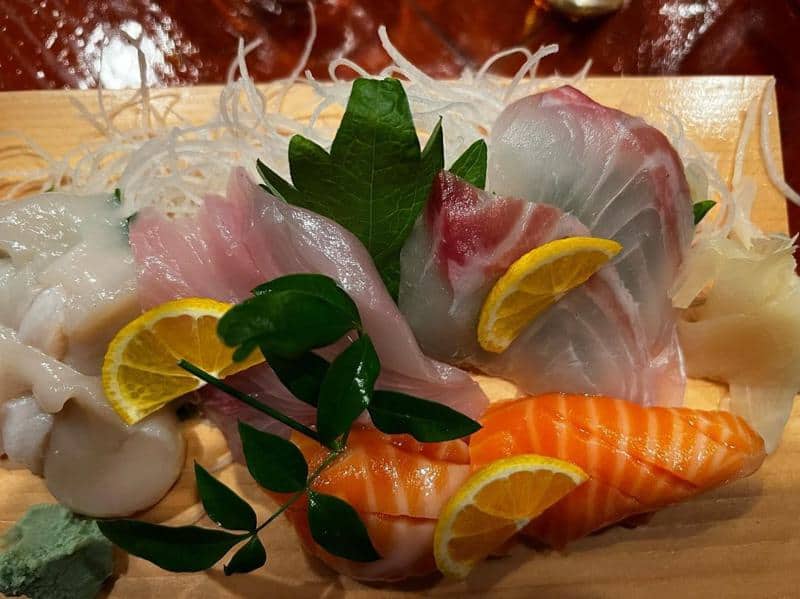 Location: 2395 S Kihei Rd #113, Kihei, HI 96753
Website: N/A
Hours: 6:00pm to 9:00pm, Closed on Mon
Price: $$
Koiso Sushi Bar exudes exclusivity, with a venue boasting a meager 15 seats, it's near impossible to visit this incredible hole in the wall without a booking, so planning your trip here is a must-do. It's well worth the wait, though. With the excellent sushi chef and owner, Hiro, at the helm and front row seats to watch the master perfect his craft, it's a dining experience not to be missed.
Its food is a major talking point with incredible reviews from diners. It is placed on par with traditional Japanese sushi from the region itself. The menu hosts incredulous options from monkfish liver to abalone, which isn't seen in the usual menus at Sushi bars. Still, with a sushi master to prepare them, it's nothing short of incredible.
As mentioned, the venue is tiny, and is usually bustling to its brim with incredibly eager devotees waiting to get their hands on some of the best sushi in Maui. It is very simplistic, but the atmosphere breathes a liveliness and exudes friendliness to the extent that you feel as though you've been invited into the home of a pristine sushi chef. It's an extremely worthwhile experience.
Miso Phat Sushi Bar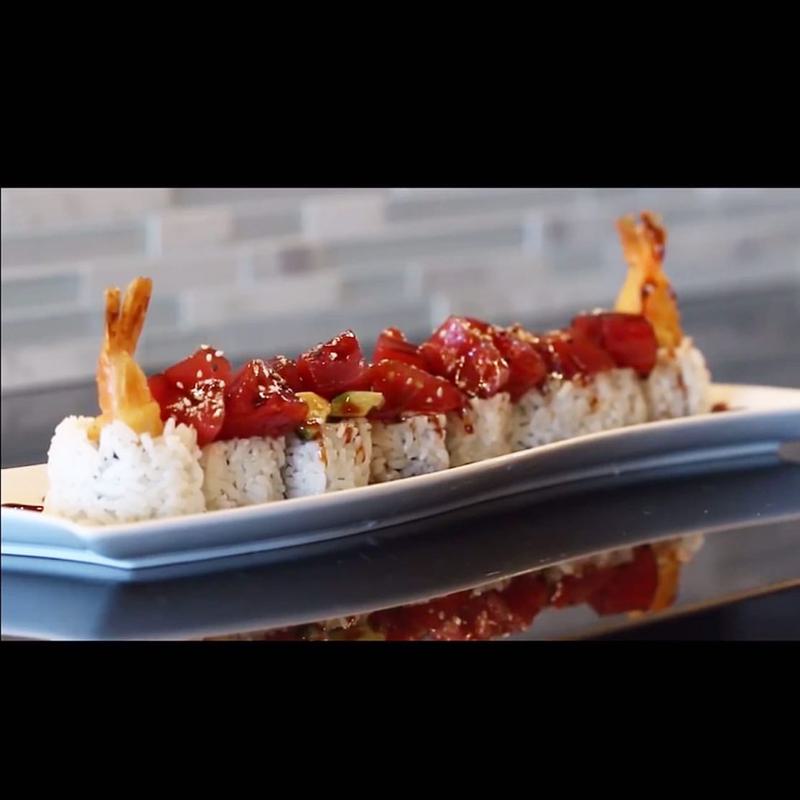 Location: 1279 S Kihei Rd, Kihei, HI 96753
Website: misophat.com
Hours: 11:30am to 8:30pm
Price: $$$
Miso Phat was opened by Joy Steadman, a restauranteur with over 20 years of experience that reflects beautifully in the way her business runs! The professionalism and excellence of Miso Phat are a direct result of experience, making it an amazing spot to find some of the best sushi Maui offers.
With culinary artistry and a creative fusion finesse, Miso Phat has an extensive menu that creates a collaboration of western-style ingredients and the freshest fish into the Japanese mastery of sushi making, offering Maki, specialty rolls, and sashimi that's so delicately prepared and beautifully presented you'd almost feel bad for eating it.
It hosts an intimate, cozy, and modern setting, with touches of Japanese decor that hint at what awaits your plates. Their small venue stature allows for the perfect amount of privacy to have a personal dining experience beautifully suited for date nights and close family outings.
Nuka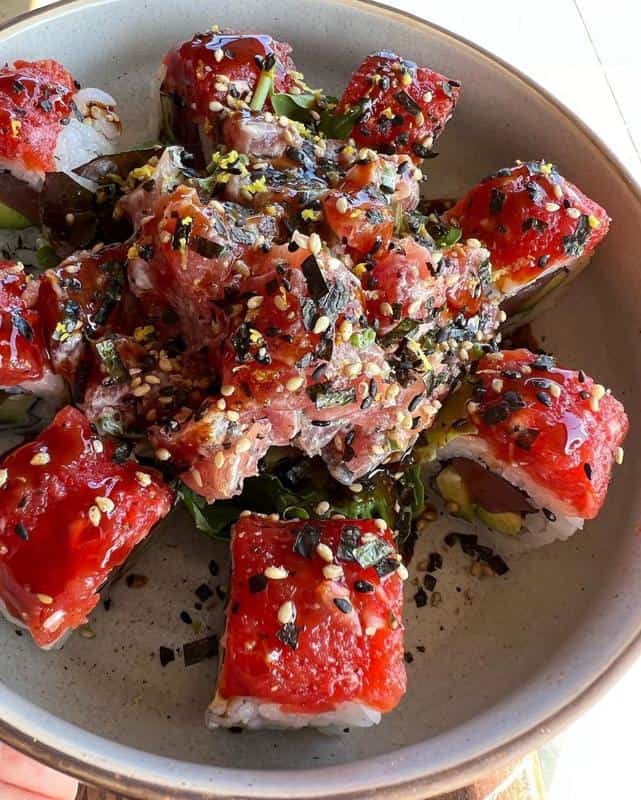 Location: 780 Haiku Rd, Haiku, HI 96708
Website: www.nukamaui.com
Hours: 10:30am – 2:30pm (Lunch Mon – Fri), 4:30pm – 10:00pm (Dinner, Mon to Sun)
Price: $$$
Nuka exudes class in a premier little restaurant that specializes in small plate Japanese cuisine, of which sushi sits at the forefront. Their menu hosts an array of foods that contain refreshingly good ingredients that provide the diner with excellent quality and stunningly savory dishes that are bound to have them craving more.
The extensive menu covers everything from vegetarian options to traditional Japanese-style sushi. It hosts an array of varying ingredients that are incorporated to create stunningly unique sushi rolls and dishes that taste divine and satisfy every craving.
Everything from the entrance to the interior exudes a confident Japanese authenticity making it an experience from start to finish.
The intimate 50-seater dining room is stylish and sleek. It suits every occasion, from intimate dates to important business meetings, and with food and atmosphere fit for a king, providing an easy ice-breaker for every occasion.
Japengo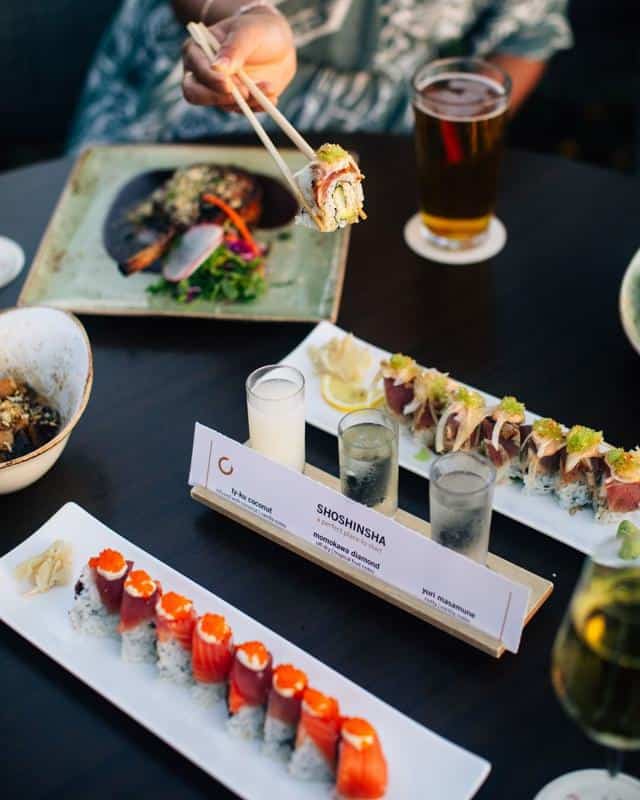 Location: 200 Nohea Kai Dr, Lahaina, HI 96761
Website: N/A
Hours: 5:00pm to 9:00pm
Price: $$$
Japengo uses locally sourced ingredients and an atmospheric dining establishment to draw the devoted attention of sushi lovers everywhere and create a dining experience beautifully suited to the tropical paradise in which it's based.
The generous menu offers everything from steaks to seafood, but the sushi is a top prize here. They've got it all, from fresh catch sashimi, which changes daily, to veggie rolls with a constantly evolving selection of fresh produce. Your meal is refreshing, wholesome, and well crafted from start to finish with a Japengo creativity found nowhere else.
The venue is open, airy, and boasts sea views so expansive you'll feel as if you're floating on the Pacific while eating. The decor is modern and stunning, with feature pieces hanging delicately over the sushi bar and creating a picturesque venue for every occasion! Attached to a well-endowed spa and resort, it's an idealistic home away from home.
Sushi Paradise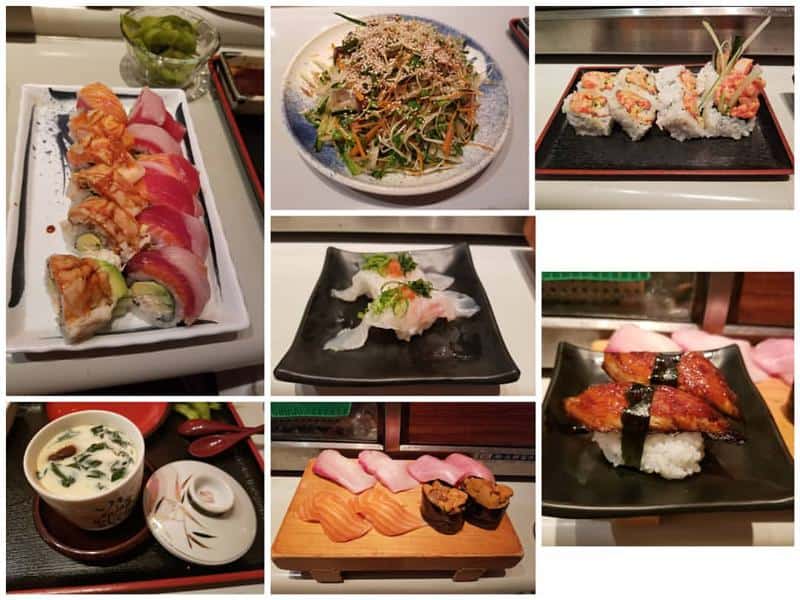 Location: 1215 S Kihei Rd, Kihei, HI 96753
Website: sushiparadisemaui.com
Hours: Closed Mon, 6:00pm to 9:00pm (Tue to Sun)
Price: $$$
Sushi Paradise lives up to its name and thrives on creating sushi delicacies that tantalize the senses and bring out the best in Japanese fusion cuisine flavors! They're an establishment for adoring sushi fans, and their extensive sushi menus leave you with little want for more.
With seafood delicacies like octopus and saltwater eel combined to create masterful sushi dishes, you have a variety of selections here that combine the best of both worlds and are both divine to look at and delicious to taste! The ingredients are fresh and locally sourced to the best of their ability.
The venue itself is very generic and doesn't necessarily scream 'luxury dining experience.' Still, when the focus is on good food, the look of a restaurant doesn't mean a thing. They dapple small Japanese-style details around it, but the entire atmosphere itself is built to be lively and family-friendly, and in that department, they're winning.
Morimoto Maui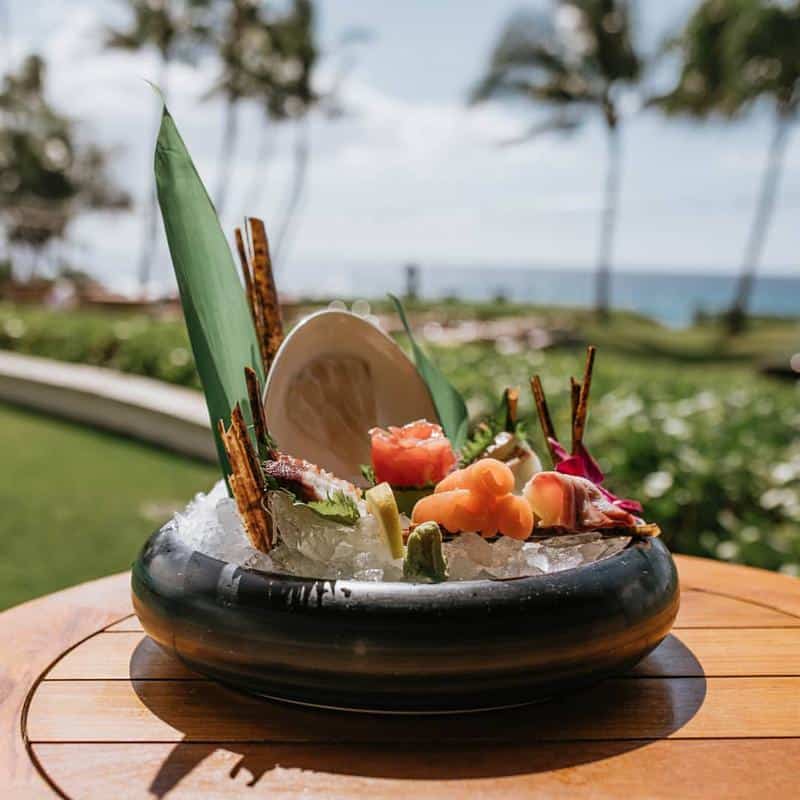 Location: 3550 Wailea Alanui Dr, Kihei, HI 96753
Website: www.morimotomaui.com
Hours: 4:00pm to 8:00pm daily
Price: $$$
Morimoto thrives on decadence, and it bleeds into every feature of the place, from venue to menu there is an air of high-class sophistication that encapsulates the diners' senses and gives them a feeling of higher class entertainment. Opened by Chef Morimoto, it is a dedicated feature of the Maui sushi scene with a fusion of Japanese culinary arts and the American palate. There is exquisite finesse in creating the meals found here.
The menu is exorbitant, and while it lacks the heavy choices of most, it doesn't need them when the food is this good. With selections ranging from warm dishes to sushi dishes like sashimi and Maki, Chef Morimoto has created and fine-tuned a menu to appeal to the want for finer dining.
All within a venue with open views of the ocean and beautiful sunset. You'll be delighted to enjoy every bit of your meal surrounded by a vibrant and encapsulating atmosphere that bleeds warmth and comfort in its feature decor and wooden finishes.
Ichiban Restaurant and Sushi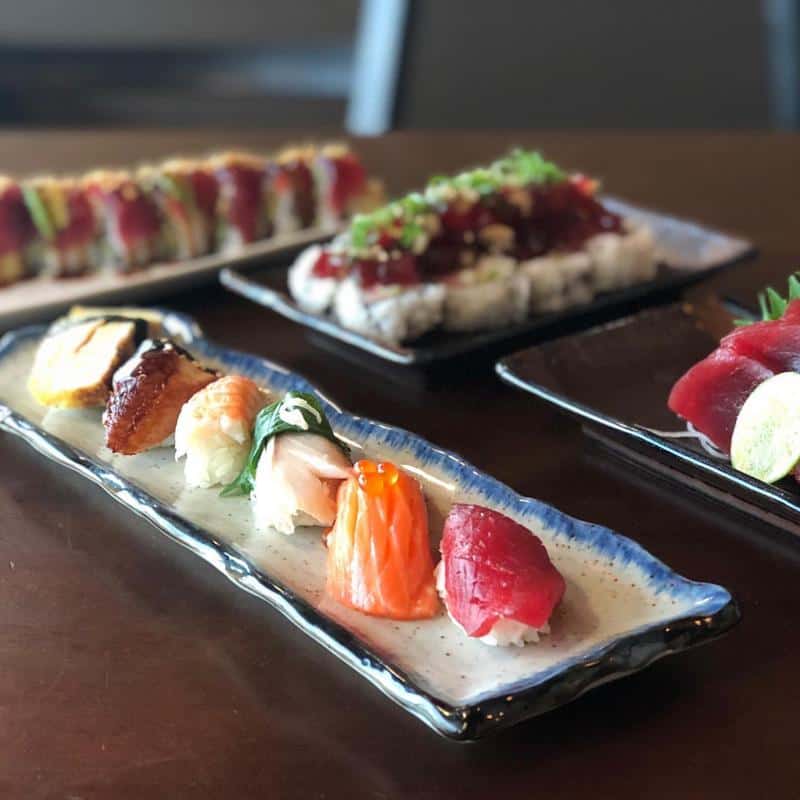 Location: 47 W Kaahumanu Ave, Kahului, HI 96732
Website: N/A
Price: $$
Ichiban Restaurant and Sushi is a local thoroughfare that often gets overlooked by tourists, this means its much more of a quieter and intimate setting for locals to enjoy divinely prepared sushi and other small dishes the menu provides. And with 30 years under their belt, they've clearly kept up a good reputation.
With an abundance of sushi options to choose from, you can have your favorite pickings of maki, sashimi, nigiri, and hand-crafted rolls for any occasion and to sate any taste craving you may have. Fusing local ingredients with Japanese cuisine, you'll be hard set to find a fault here.
The restaurant is beautifully styled to suit a Japanese aesthetic with decorative pillars and table dividers that add to the creativity of the experience. It's a friendly, family-orientated facility and is perfect for a special occasion.
FAQ
Where does Maui get its sushi ingredients from?
Luckily a lot of the Maui sushi scene hosts a wide range of fusion sushi, which means they can use locally-sourced ingredients to give their sushi a Maui twist, and what they can't farm or fish, they import!
Conclusion
Maui is an oceanic paradise, and it is only fair to assume the food would capture all of the best of this trait. While sushi is not Maui's central cuisine, it has a thriving sushi industry that's attractive to both locals and tourists and is every bit worth the time to try!