Milwaukee's Historic Third Ward has become a well-known hot spot for its cultural importance to the city. Thousands of people visit to experience the neighborhood's art, fashion, and food.
At the Third Ward, you can experience fascinating performances, boutique shopping, and dining out. But most importantly, take a leisurely walk through the area to feel its vintage charm.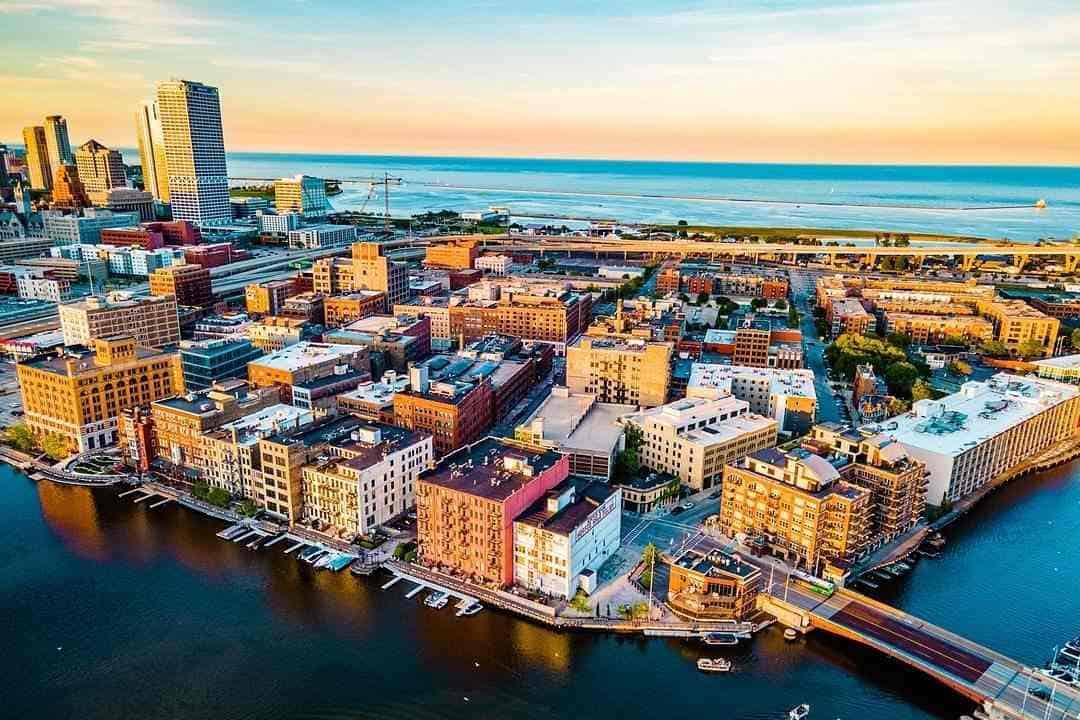 Buildings made of Cream City brick date back to a time when the Third Ward was a center of commerce and warehousing. Devastated by a 16-block fire in 1892, the neighborhood was reconstructed over time to become what it is for Milwaukeeans today.
Among the activities and shopping sit many excellent restaurants serving nearly any type of cuisine one could hope to find. Read on for a list of the best Third Ward restaurants.
Best Restaurants in Third Ward Milwaukee
Milwaukee Public Market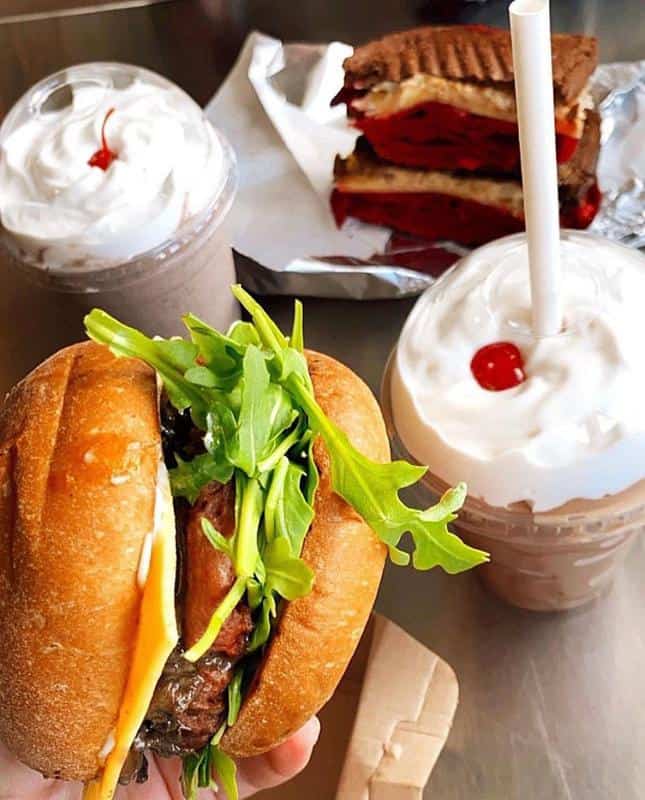 Address: 400 N Water St, Milwaukee, WI 53202
Phone: +1 414 336 1111
Known For: various food options and cuisines
Modeled after the Pike Place Market in Seattle, Milwaukee Public Market is the most well-known indoor dining hub in Milwaukee. In fact, it is the landmark of the Third Ward.
Rather than a single restaurant, it hosts many that can please everyone's palate. You can find seafood, vegan options, sandwiches, charcuterie, and salads. Also, you can find different cuisines such as Mexican, Thai, and deli items, or even bakery, candy, wine, and coffee.
The market is bustling from morning till night. So, it is definitely a spot to try, whether you are just passing through for a weekend trip or staying for the long haul.
Cafe Benelux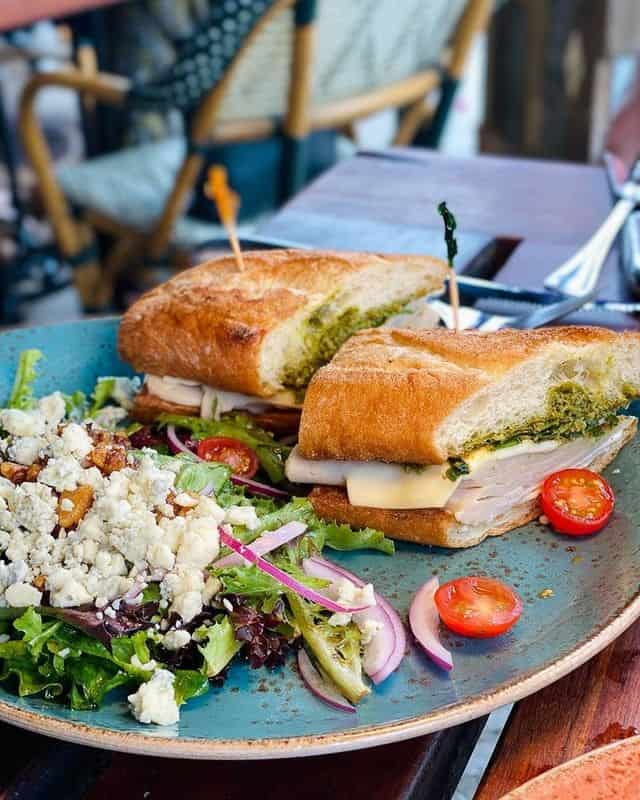 Address: 346 N Broadway, Milwaukee, WI 53202
Phone: +1 414 501 2500
Known For: European-style fare
Established in 2011, Cafe Benelux is a cafe restaurant featuring rooftop seating and a European-style market. It offers unique dishes for lunch, dinner, and late-night menus.
Inspired by the Benelux region, the menu features regional fare like mussels, pannenkoeken, and frites, along with a wide selection of Belgian-style brews.
Also, Cafe Benelux has a grab 'n' go menu featuring muffins, fruit, sandwiches, and even delicious authentic Liège waffles. Overall, this is the perfect spot for a relaxing dining experience with delicious food.
SafeHouse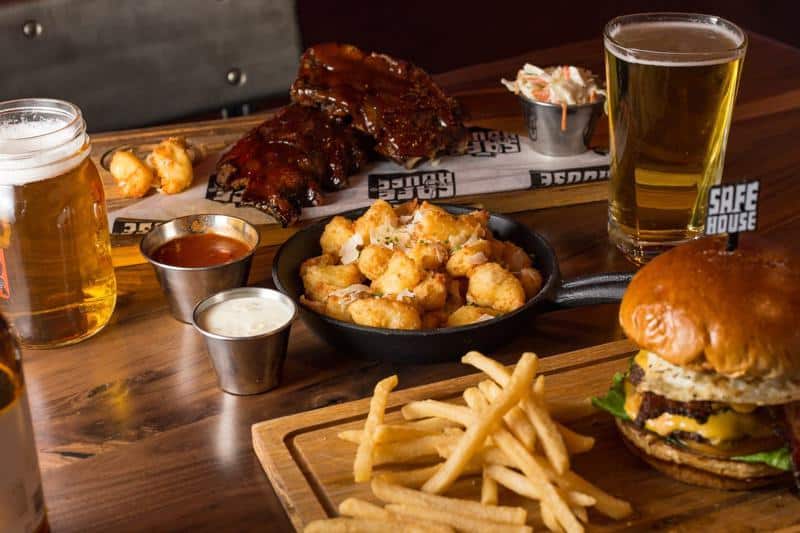 Address: 779 N Front St, Milwaukee, WI 53202
Phone: +1 414 271 2007
Known For: spy-themed restaurant
If you are looking for a unique restaurant with a fascinating theme and story, then SafeHouse should definitely be on your list. This iconic, hidden restaurant and bar is a blast for everyone.
At SafeHouse, you will feel part of a spy movie set. After all, it offers an exciting spy adventure. Specifically, first, you must find the red door and pass a fun clearance to enter. Then you will be able to find and unravel fun and entertaining artifacts and secrets.
Once inside, along with your spies, you can enjoy award-winning cheese curds, solve recon duties, and learn about SafeHouse's history.
Mader's Restaurant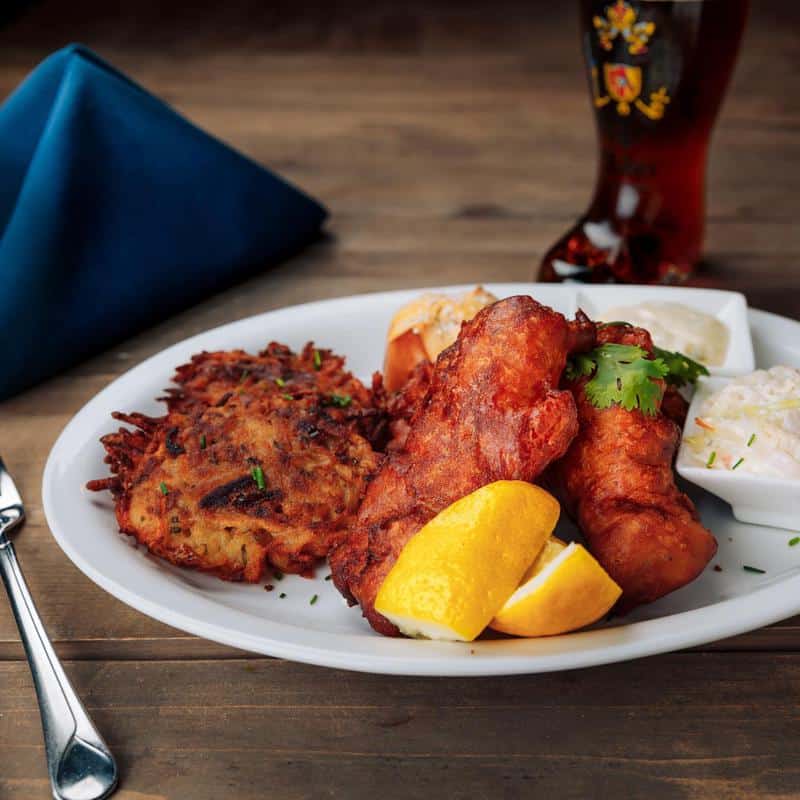 Address: 1041 N Doctor M.L.K. Jr Dr, Milwaukee, WI 53203
Phone: +1 414 271 3377
Known For: authentic German cuisine
At Mader's Restaurant, you'll get the best ethnic German cuisine that Wisconsin has to offer. Furthermore, the menu is filled with ethnic dishes raising the standards of fine dining in Milwaukee.
Also, not many restaurants in the Milwaukee area have as much history as Mader's. For instance, here, you'll dine amid a stunning million-dollar collection of art, suits of medieval armor, and antiques dating back to the 14th century.
With such exceptional interior, excellent food, and great service, you will be inclined to dine again and again to experience this top-ranked restaurant as much as possible.
Milwaukee Brat House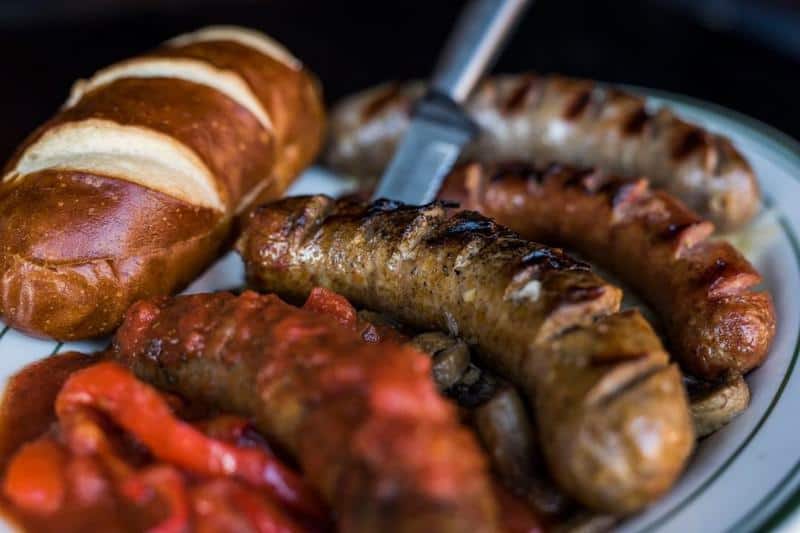 Address: 1013 N Doctor M.L.K. Jr Dr, Milwaukee, WI 53203
Phone: +1 414 273 8709
Known For: best bratwurst in the city
Milwaukee Brat House undoubtedly has the best bratwurst in the city. In fact, it was featured as the best in Maxim magazine, so it deserves a spot on this list.
Established in 2008 by Jack Schaefer and Mike Kellogg, it has been striving for over 10 years to serve the best German-inspired sausages and food. Also, it offers a free shuttle to all Brewers home games and Summerfest.
Furthermore, their beers are served two at a time to keep you balanced. Their beer garden on the front and the back are the best spots to enjoy a relaxing, entertaining evening with friends and family.
Harbor House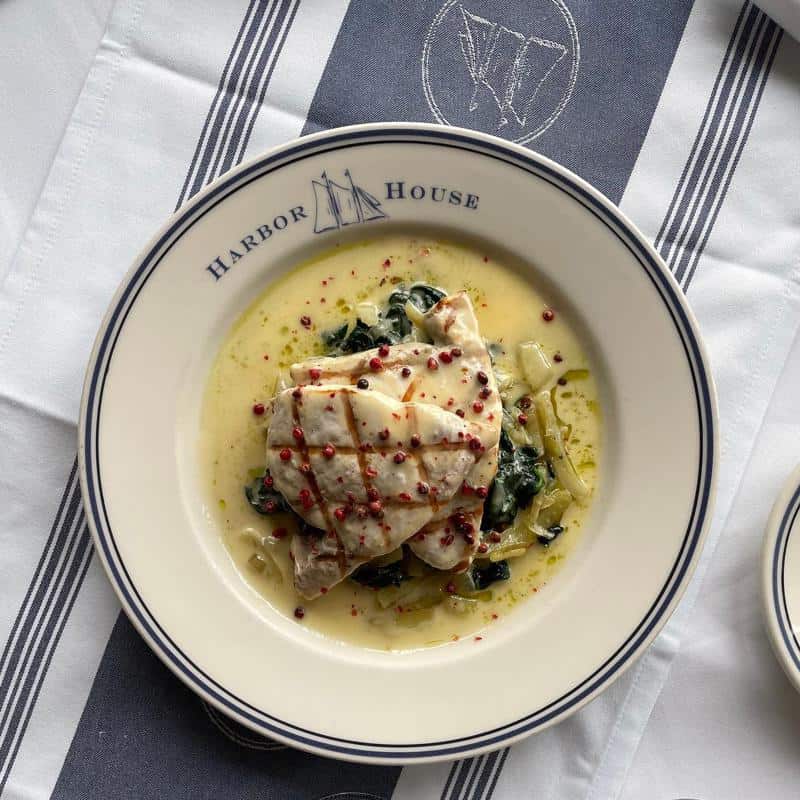 Address: 550 N Harbor Dr, Milwaukee, WI 53202
Phone: +1 414 395 4900
Known For: premium seafood dishes
Harbor House is Milwaukee's premier lakefront dining destination. It is a bright, spacious New England-style seafood restaurant with Lake Michigan as its view.
Inspired by the picturesque lake, Harbor House offers a menu that will take you on a journey through New England. Specifically, its reimagined menu includes a variety of dishes from Cape Cod, Nantucket, New Bedford, Martha's Vineyard, Newport, and Boston.
Overall, at Harbor House, expect flavorful and tasty seafood appetizers and entrees accompanied by excellent wine and other beverages. And of course, expect outstanding service and ambiance.
Also Read: Best Seafood Restaurants in Milwaukee
The Wicked Hop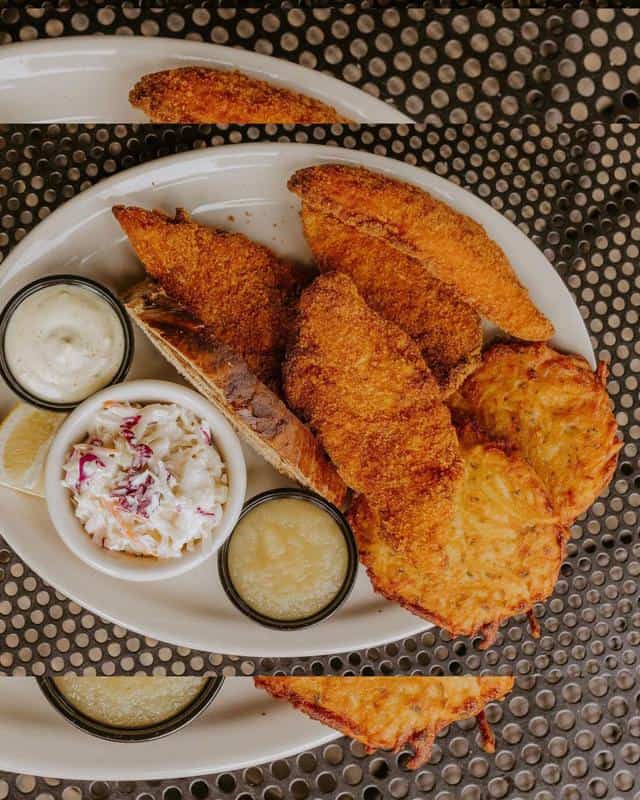 Address: 345 N Broadway, Milwaukee, WI 53202
Phone: +1 414 223 0345
Known For: contemporary American cuisine
The Wicked Hop is an upscale restaurant with a twist. Located inside one of the Third Ward's oldest buildings, it has an "Old World" vibe with a splash of contemporary feeling.
The restaurant serves creative American dishes for brunch, lunch, and dinner options. Their menu includes burgers, sandwiches, burritos, appetizers, and breakfast items.
The restaurant's ambiance is complemented by a cool loft dining space, flat screens, and the Jackalope Lounge live music space that you can enjoy while sipping at their tasty Bloody Mary.
Swingin' Door Exchange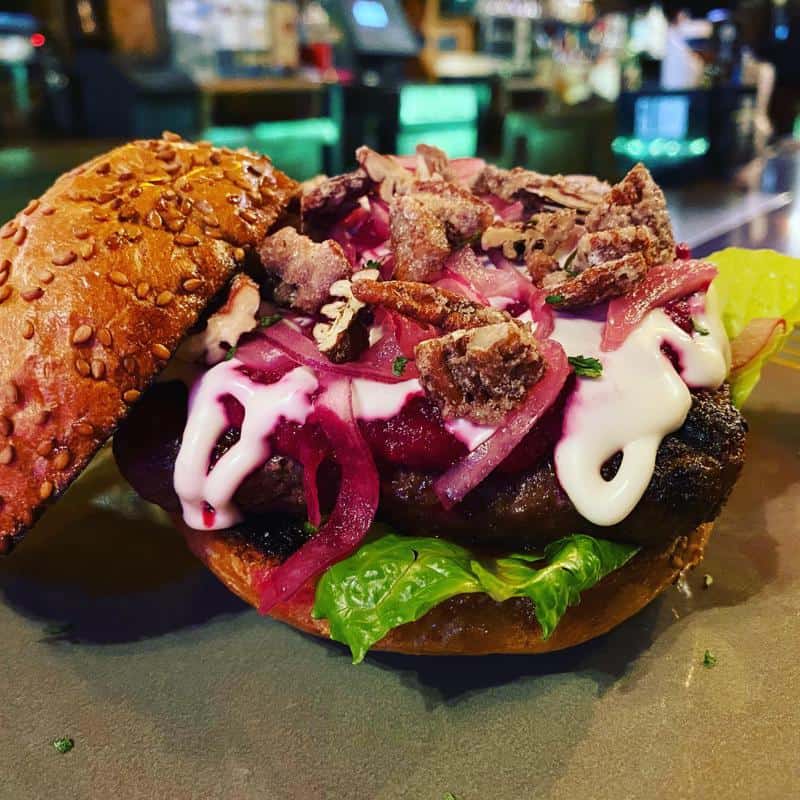 Address: 219 E Michigan St, Milwaukee, WI 53202
Phone: +1 414 276 8150
Known For: casual dining experience
Swingin' Door Exchange offers authentic American dishes in a comfortable and pleasant environment. Known as a saloon and eatery, it serves comfort food, ranging from family favorites to pub grub.
The restaurant's extensive menu includes delectable appetizers, including seafood such as mussels, chicken tenders, sliders, and classic barbecue ribs. You can also find sandwiches, cheese choices paired with grilled bread and beef, and various vegan options.
Overall, Swingin' Door Exchange provides a casual, classic atmosphere with fresh, made-to-order food, beverages, and great people.
Smoke Shack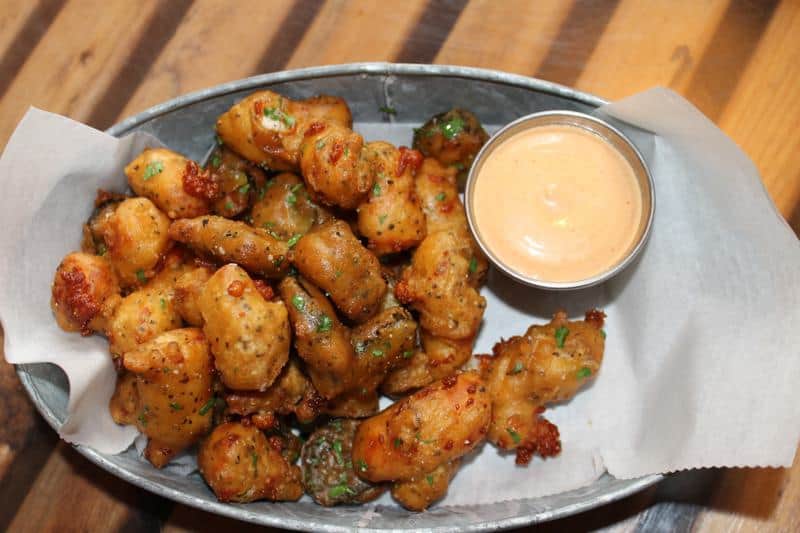 Address: 332 N Milwaukee St, Milwaukee, WI 53202
Phone: +1 414 431 1119
Known For: delicious smoked meat dishes
If you are craving a plate of delicious smoked meat, Smoke Shack should be your absolute destination. After all, barbecue is taken seriously here. In fact, for the best result, they smoke the meat in small batches, all day, every day.
Offering only hormone and antibiotic-free meats, dry-rubbed, and slow-smoked, you can pick your own sauces. Additionally, you can choose from various delectable vegetarian options such as roasted portobello sandwiches or barbecued seitan.
To finish your meal in a pleasurable way, they also offer mouthwatering desserts such as gooey bacon bourbon brownies, seasonal fruit crumbles, and purple-door whiskey ice cream.
Shake Shack Third Ward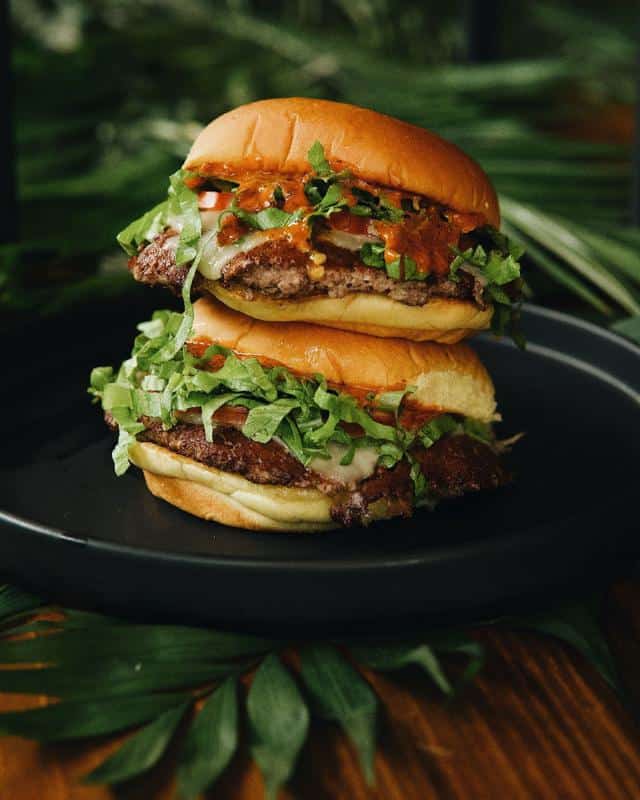 Address: 220 E Buffalo St Suite 110, Milwaukee, WI 53202
Phone: +1 414 509 1080
Known For: classic and innovative burgers
Shake Shack is a trendy, counter-service chain restaurant for gourmet takes on fast-food classics. It is the best choice for a quick delicious meal during a relaxing weekend trip to Third Ward.
Their menu is all about classic and innovative burgers, shakes, and frozen custard. Some of the most favorite dishes are Shack Burger, Bacon Cheeseburger, Spicy Chicken Bites, and Avocado Bacon Chicken.
However, make sure to also try their rich flavored and tasty shakes. All their shakes are refreshing and perfect for a hearty meal. Along with its delicious food, Shake Shack is renowned for its excellent and friendly service.
DOC's Commerce Smokehouse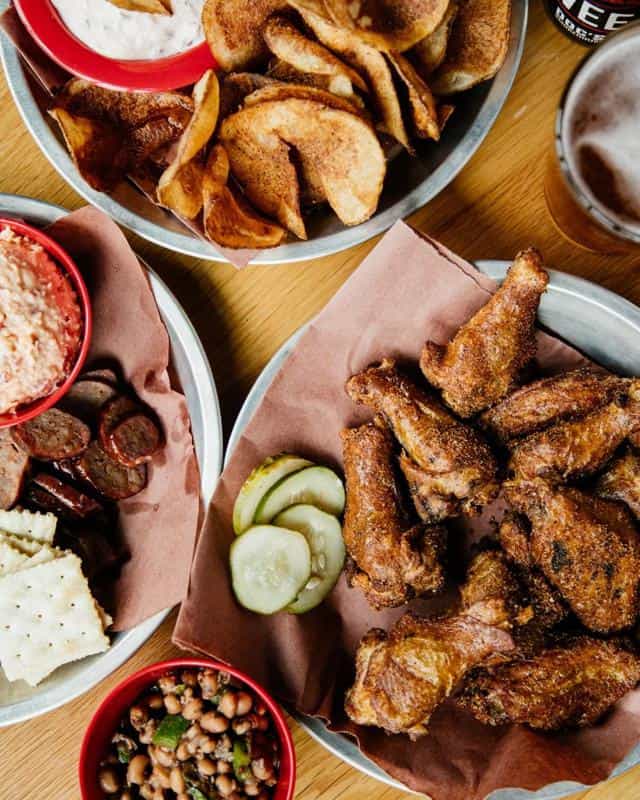 Address: 754 Vel R. Phillips Ave, Milwaukee, WI 53203
Phone: +1 414 935 2029
Known For: traditional southern cuisine
DOC'S Smokehouse offers a relaxing atmosphere with an industrial-chic interior serving Southern BBQ favorites and craft beer. It is a lively space for a weekend outing with friends.
All their food is Freshly made from scratch using select, local ingredients. In fact, in trying to keep up with the southern tradition, the only ingredients used are hickory smoke, spice, and lots of time.
The secret of the cuisine is never using sauce meat in the kitchen. Still, you will notice some great regional sauces on the table. However, try the meat on its own to taste the love and care it has been prepared.
Sweet Diner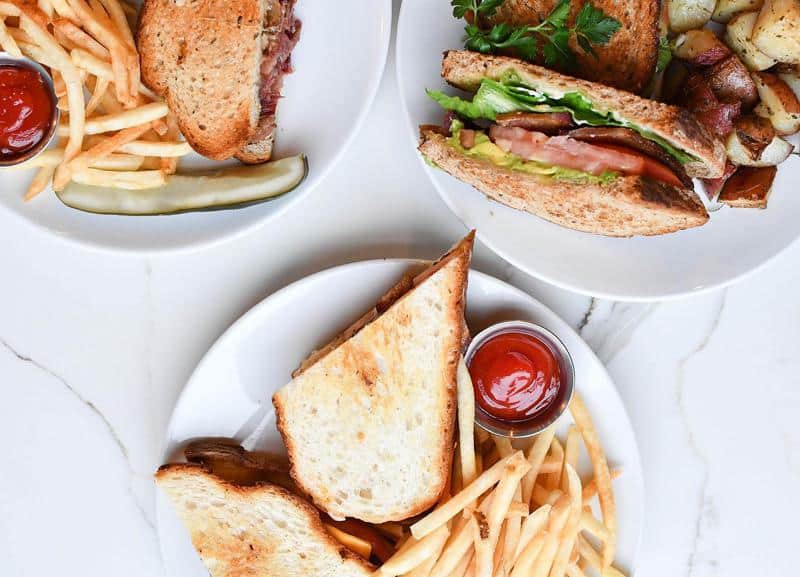 Address: 239 E Chicago St #103, Milwaukee, WI 53202
Phone: +1 414 488 9600
Known For: classic brunch and lunch items
Nestled in the heart of Historic Third Ward, Sweet Diner serves American brunch and lunch classics in a vibrant and cozy setting. It is a trendy spot for the perfect brunch date.
The menu is all about unique, tasteful dishes and delicious coffee and cocktails. Some of the most favored meals are Steak and Eggs, Chicken and Biscuits, and Crème brûlée French toast.
Additionally, this place is just beautiful. It has an elegant set and a fusion of old and modern decor. Furthermore, the servers' uniform is all over denim, making the restaurant even more unique.
St. Paul Fish Company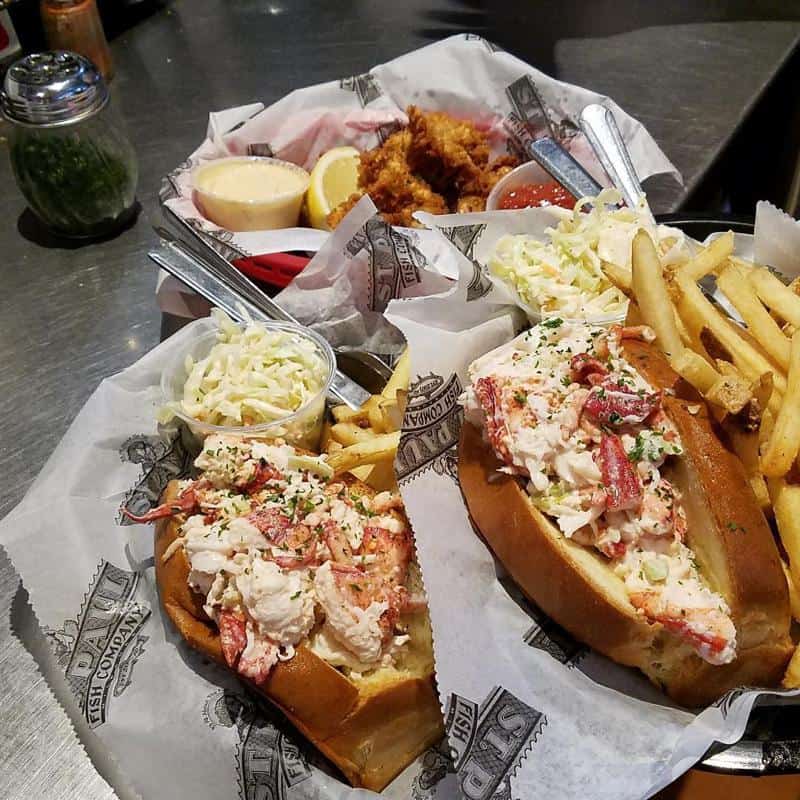 Address: Milwaukee Public Market, 400 N Water St, Milwaukee, WI 53202
Phone: +1 414 220 8383
Known For: wide variety of fresh seafood dishes
St. Paul Fish Company is a great spot to get a variety of seafood, with a menu including everything from shrimp to tuna salad sandwiches to Schlitz battered cod fish fry.
St. Paul Fish has been a Wisconsin destination for the freshest seafood for over 15 years. They receive fresh fish daily. Thus they undoubtedly have more fish, better fish, and cheaper fish.
Enjoy their famous Lobster Roll, one of the five varieties of Fish Fry, or another of the wide selection of delicious seafood options. After your meal, stop in their retail and deli area, where you can find all the same fantastic fish in the fresh fish display to prepare at home.
Mo's Irish Pub Milwaukee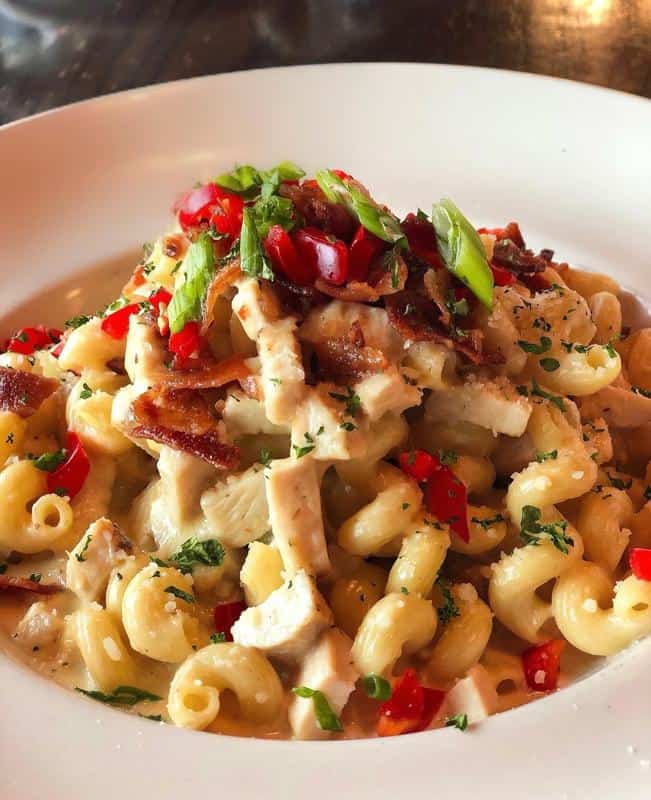 Address: 142 W Wisconsin Ave, Milwaukee, WI 53203
Phone: +1 414 272 0721
Known For: irish pub grub and craft beers
Mo's Irish Pub can easily transport you to The Emerald Isle the minute you walk through the doors. The pub's environment is lively and festive. Thus it is the perfect place to gather with friends and family or meet new people.
The pub offers delectable pub grub, as well as an extensive craft, domestic, and imported beer selection. But of course, it specializes in pouring Guinness' 3-Step Perfect Pint.
Lastly, you can watch your favorite team on their big TV screens spread throughout the pub, indoors and outdoors.
Onesto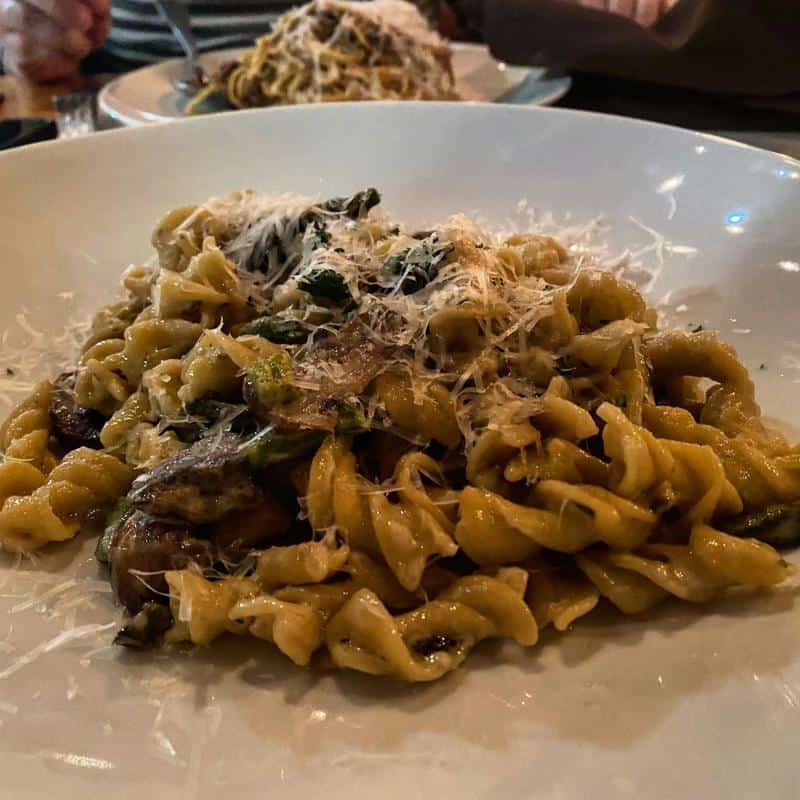 Address: 221 N Broadway, Milwaukee, WI 53202
Phone: +1 414 308 1600
Known For: Italian cuisine with a modern twist
Onesto is a fine dining spot with an upscale atmosphere. It serves excellent Italian cuisine with a modern twist using only locally sourced ingredients.
Onesto means "honest" in Italian. It was purposefully chosen because they emphasize fresh, handmade, flavorful cuisine. They also feature an approachable wine list and a craft cocktail menu.
For an appetizer, try the mussels cooked in a savory white wine and tomato base. Then, follow that with the roasted short ribs and cap the meal with a glass of Tuscan wine.
Read More: Best Restaurants in Davenport, Iowa
Final Thoughts
Third Ward Milwaukee offers a variety of foods to fit your tastes and desires after a day of exploring the city. Restaurants range from popular quick-stop eateries to unique local bistros of traditional American dishes and alternative or international cuisines.
Furthermore, you can find some of the best local wines, craft beers, and specialty cocktails at their pub and tap rooms, along with tasty snacks.