Davenport has an abundance of American restaurants with some ethnic and international varieties in the mix. The sheer range of cafes, eateries, and restaurants can overwhelm any visitor, not to mention the craft beers, wines, and distilleries they come with.
We are here to make your life easy by presenting you with the cream of the crop in the city.
From rustic cafés and casual hangout spots to spacious patio settings with live music and cocktails, there's much to explore when it comes to the best restaurants in Davenport.
Here are our top picks for you.
Best Overall Restaurant: The Half Nelson
Best Romantic Restaurant: Duck City Bistro
Best Family-Friendly Restaurant: Zeke's Island Café
Best Fine Dining Restaurant: Bix Bistro
Best Restaurants in Davenport Iowa
The Half Nelson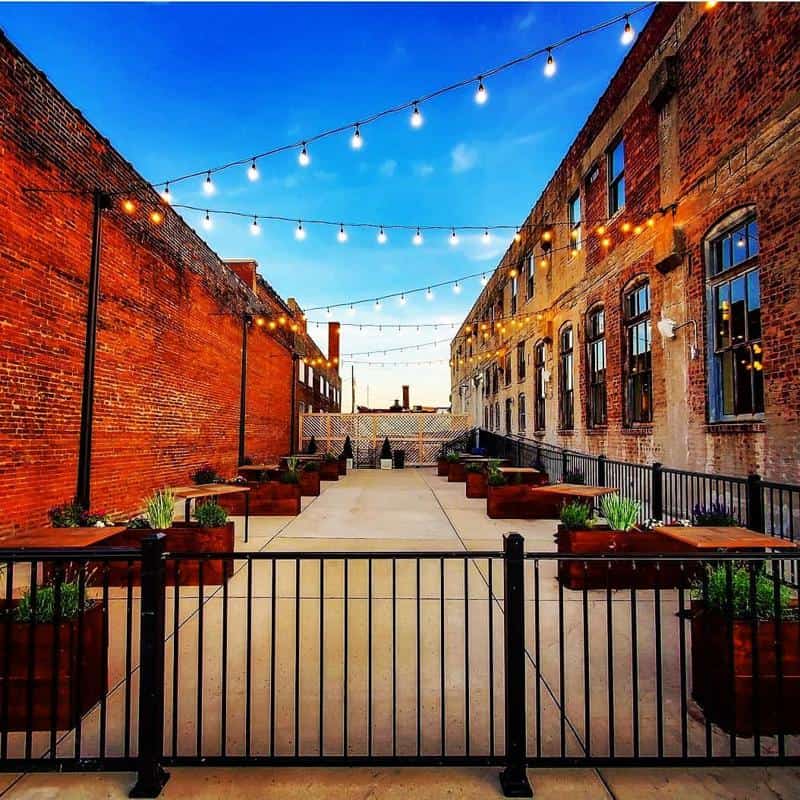 Address: 321 E 2nd St, Davenport, IA 52801
Known for: Lovely downtown location with a patio, classic American menu, and succulent steaks
The Half Nelson is one of the top-rated restaurants in Davenport. It is housed in a rustic building with a mesmerizing patio with string lights and breezy outdoor dining in the heart of downtown.
The gorgeous spot receives a lot of love for its rich and hearty menu and impeccable service. The Crab Beignets are the highlights of their appetizer menu but the flatbreads are also equally tasty and perfect for sharing.
For the main course, try one of their steaks like the New York Strip Steak with classic sides. It is advised to make reservations before dining in as the restaurant is always jam-packed.
Duck City Bistro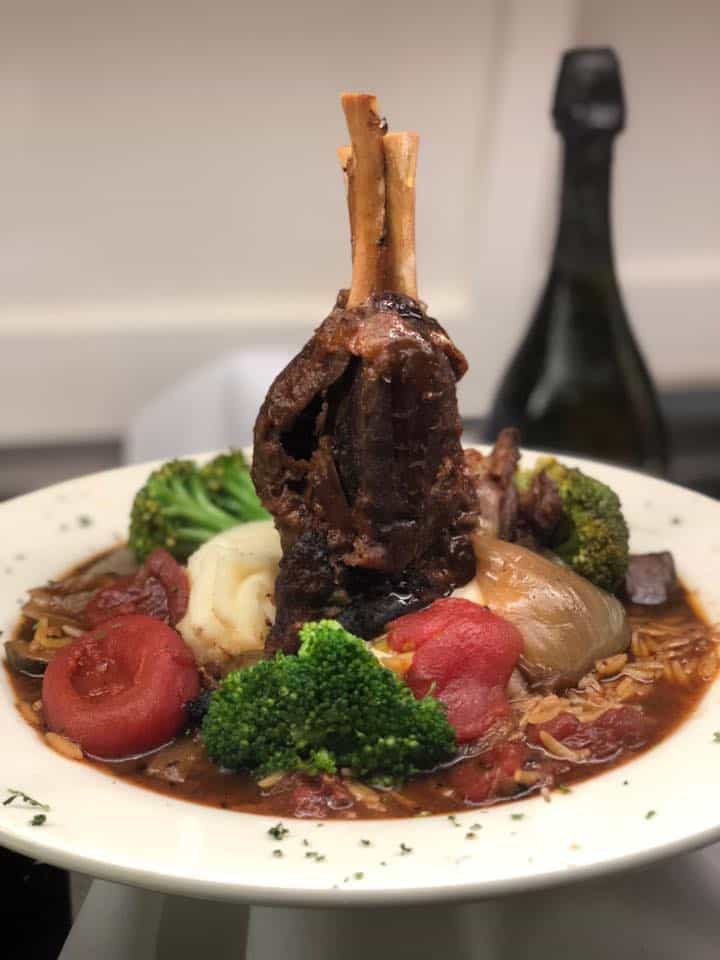 Address: 115 E 3rd St, Davenport, IA 52801
Known for: Romantic candlelit restaurant with a refined globally-inspired menu
Duck City Bistro is a romantic spot with candlelit interiors ideal for date nights and anniversary celebrations. The globally-inspired menu and extensive drink list make it a fabulous fine dining spot.
The restaurant's renowned chef has crafted a wonderful menu by synthesizing the familiar with daringly bold flavors for a one-of-a-kind experience. There is something for everyone from the traditional American and seafood variety to more unique dishes and vegetarian options.
If you are a meat lover, the Osso Bucco will sweep you off your feet! The succulent fall-off-the-bone shank is slowly simmered in a veal reduction stock and served with roasted Mediterranean vegetables and northern Italian rice-shaped pasta.
Zeke's Island Café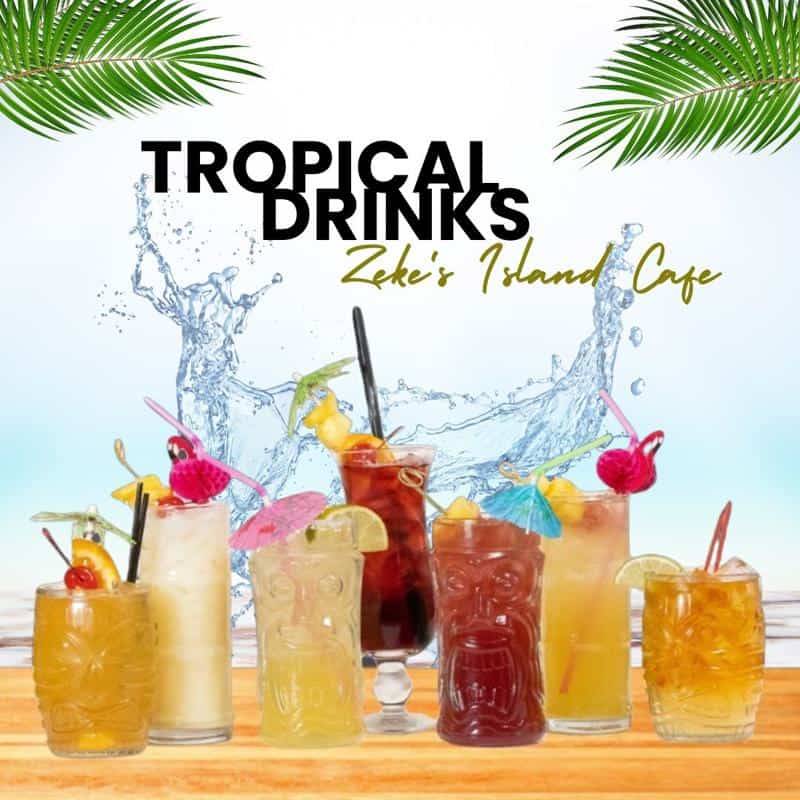 Address: 131 W 2nd St, Davenport, IA 52801
Known for: Relaxed family-friendly restaurant with Hawaiian, Caribbean, and Jamaican cuisines and tropical drinks
Blow off some steam and enter a nirvana of tropical goodness at Zeke's Island Café. The cheerful spot will turn your frown upside down with a flawless island flare and tropical boozy beverages.
The restaurant is kid-friendly and ideal for family dining with a huge range of lunch and dinner dishes that caters to everyone's palates. The Hawaiian, Caribbean, and Jamaican flavors are truly exotic and unique.
Start with some Hawaiian nachos for laidback beach vacation vibes, and enjoy a hearty serving of Hawaiian Pulled Pork or Jamaican Jerk Chicken as the main entrée.
Bix Bistro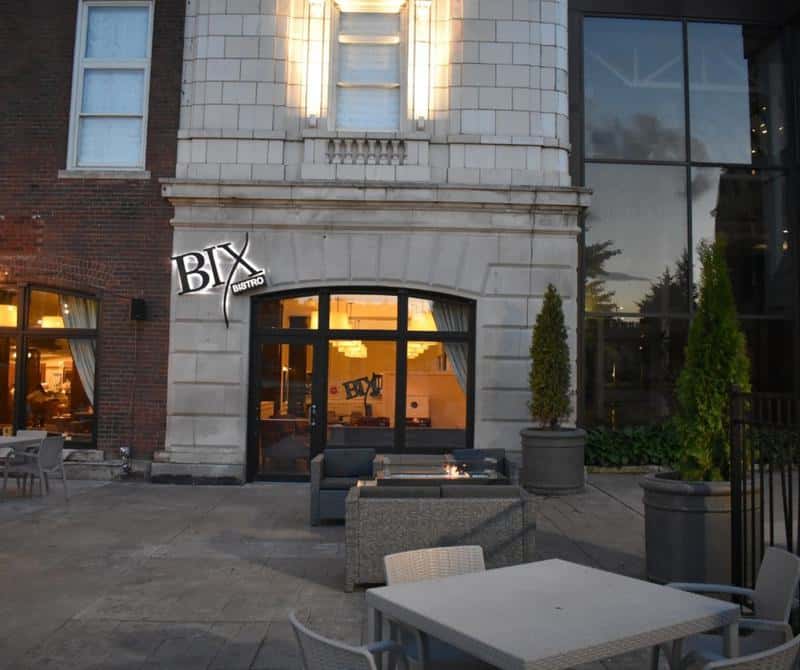 Address: 200 E 3rd St, Davenport, IA 52801
Known for: Fine dining restaurant with private dining, patio, Sunday brunches, and excellent wine
Bix Bistro is an elegant fine dining establishment in the Hotel Blackhawk, Autograph Collection. It features a swanky setup with refined New American cuisines and a trendy cocktail lounge.
The restaurant is located on the first floor and features an upscale patio to enjoy the nice evening breeze with your beau. Private dining spaces are also available for an intimate date night.
The restaurant has received an Award of Excellent from Wine Spectators two years in a row for the quality wines served here.
There's also a weekly Sunday Jazz Brunch with Josh Duffee Jazz Quartet and a menu featuring Italian meats and Cuban burgers.
Me & Billy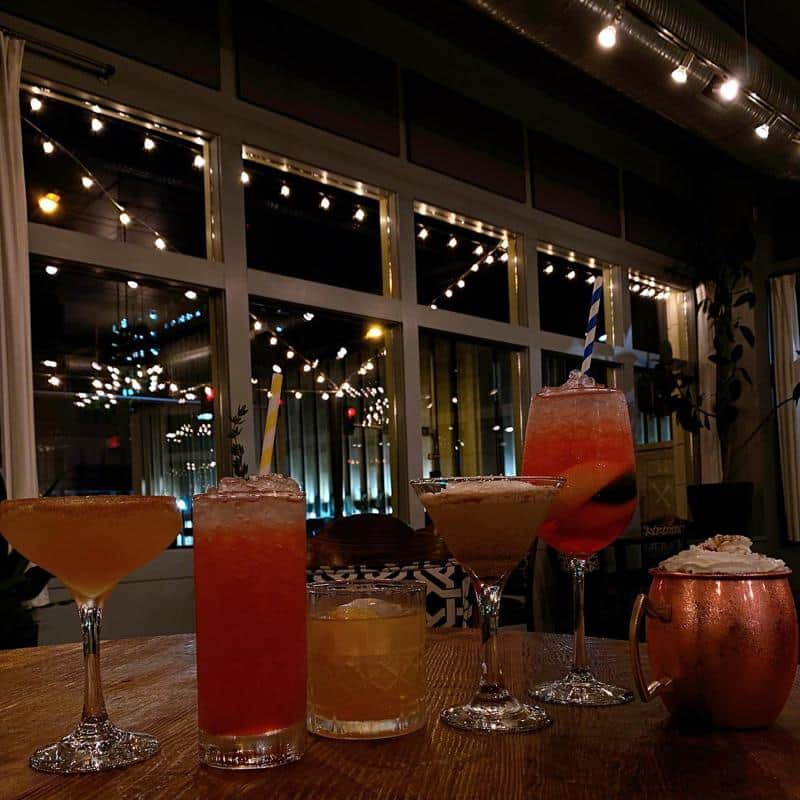 Address: 200 W 3rd St, Davenport, IA 52801
Known for: Welcoming ambiance with a full-service bar and elevated bar-friendly menu
Me & Billy is a fun little spot to hang out with friends over drinks and casual dining. The restaurant provides an inviting and warm ambiance with a bar-friendly menu.
The Fairhaven at Me & Belly is a gorgeous event space with a refined, elegant vibe for special occasions and celebrations. Bond over a shared love of drinks and pair it with some scrumptious classic American delights.
Try one of their burgers like the Rage Bison Burger or a Crab Napoleon. The drink specials change every week, and you'll also find seasonal cocktails and craft beers on the menu.
Biaggi's Ristorante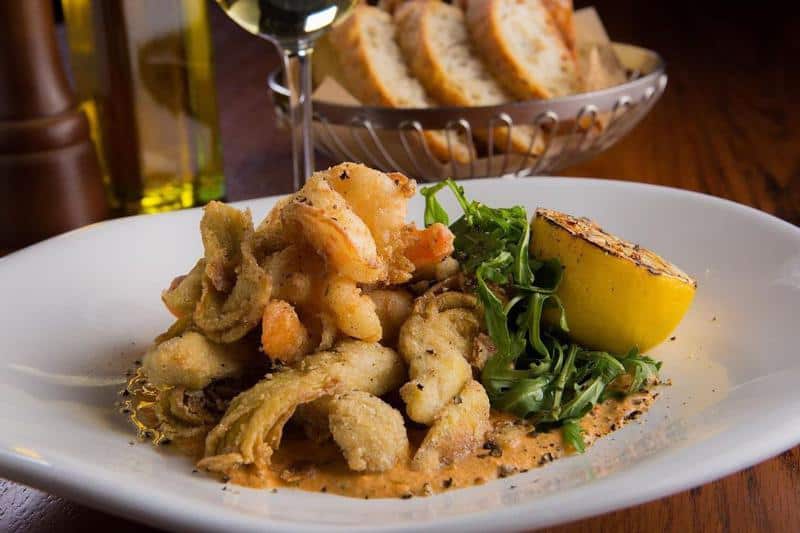 Address: 5195 Utica Ridge Rd, Davenport, IA 52807
Known for: Beautiful dining space with traditional Italian fare and decadent Italian desserts
Satiate your cravings for traditional and authentic Italian food at Biaggi's Ristorante. The beautiful chain outpost has a charming layout perfectly balancing rustic and contemporary with wood-accented interiors and a cozy dimly lit dining area.
The rich and hearty menu has fresh appetizers, pizzas made from scratch, the freshest seafood, and homemade pasta. Also, you can't skip desserts at Biaggi's! The decadent Italian desserts await your welcome with addictive gelatos and creamy tiramisus.
Stick to classics with Fettuccine and Spaghetti with Meatballs, or try something from the seasonal menu like Shrimp and Artichoke Amalfi or Smoked Salmon with a unique straw and hay pasta.
Machine Shed Restaurant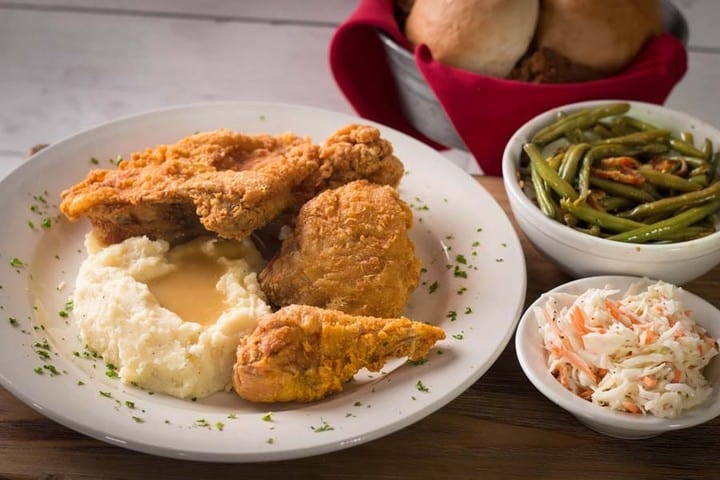 Address: 7250 Northwest Blvd, Davenport, IA 52806
Known for: Farm-themed laidback café with all-you-can-eat Classic Fried Chicken on Tuesdays
Braid your hair and put on your finest boots, the ultimate farm experience is here at Machine Shed Restaurant. Welcoming you warmly with a family-style layout decorated with farm tools and farm-to-table meals, you will feel right at home at this tasteful café.
Dedicated to American farmers, the chain restaurant started on the outskirts of Davenport in 1978 with a powerful commitment to serving the community. We also love the effort they put into their website with recipes, DIY projects, and of course – a celebration of food featuring seasonal delights like the latest 'Pork Month' where you get to have dishes like Caramel Apple Bacon Pork Loin.
Tuesday nights are a riot at Machine Shed, with Kickin' Chicken taking the diners by storm. The all-you-can-eat Classic Fried Chicken is served with gravy and classic sides.
Lunardi's Restaurant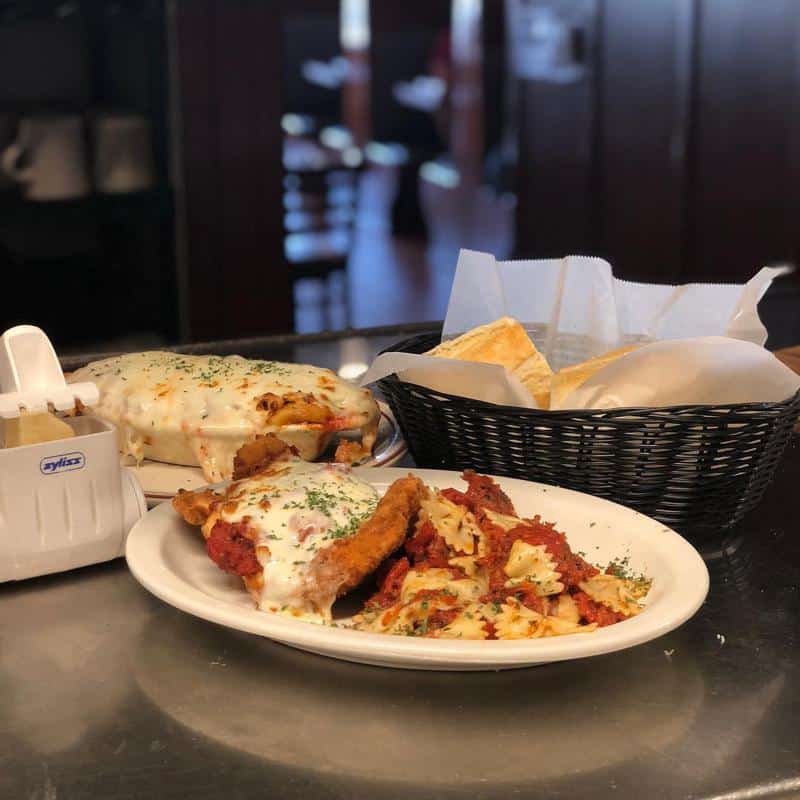 Address: 102 E Kimberly Rd, Davenport, IA 52806
Known for: Laidback Italian eatery and bar with a family-friendly ambiance
Lunardi's Restaurant is a relaxed and laidback spot to enjoy your favorite Italian meals in a cozy ambiance. The family-friendly restaurant is operating since 1989 and offers the perfect atmosphere for dates, family dinners, or even a business luncheon.
Besides the spacious and warmly lit dining area, they also have a full bar serving a variety of libations to pair with your food. The lunch menu has Chicago-style pizzas and authentic pasta with fresh garden salads.
Try a combination pizza pie like the Spaghettini Pie drenched in cheese with sausages and meatballs. The house favorites feature elevated dishes like Lasagna Della Casa and Italian Mixed Grill.
Exotic Thai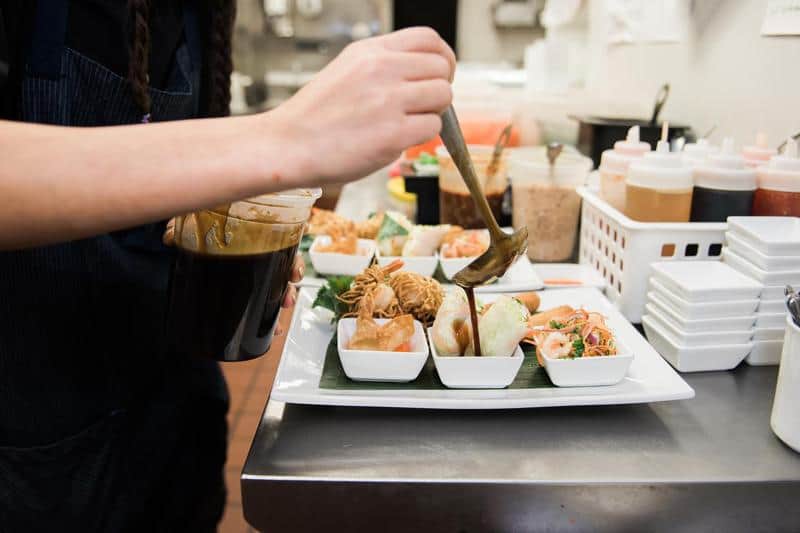 Address: 2303 E 53rd St, Davenport, IA 52807
Known for: Bright and welcoming spot with traditional Thai cuisine and catering packages
The bright and beautiful Exotic Thai welcomes you with a piping hot bowl of your favorite Thai curry and super friendly service. Tucked in the heart of the city, the restaurant stays true to its name and offers an exotic culinary experience to its diners.
Everything tastes heavenly in their secret homemade sauces. Dip your Thai wontons and crab cheese puffs in these delectable sauces and you will surely be coming back for more.
The entrée menu is loaded with noodles and rice dishes with authentic Thai flavors. You'll be pleased to know that the restaurant also has a handful of Catering Packages with Pad Thai as their star dish and a part of all the packages.
Monarch – Kitchen & Bar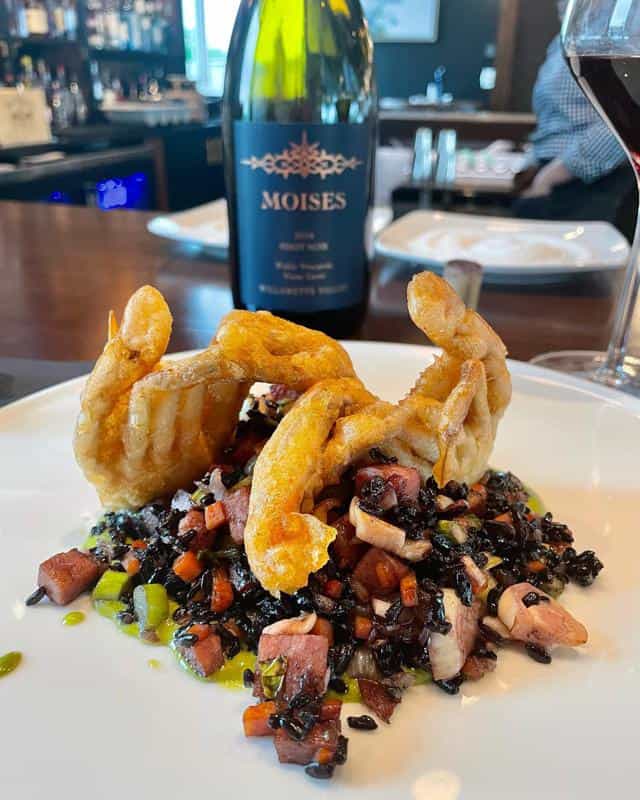 Address: 4750 E 53rd St, Davenport, IA 52807
Known for: Carefully-crafted American menu with an extensive wine list
Monarch – Kitchen & Bar is a place for family, friends, and colleagues to bond over exceptional dining and drinks. Whether you want to stop by for after-work drinks or plan a full-fledged date night, this is the right spot for you.
The tasteful American menu features locally and internationally sourced ingredients with seasonal delights and a wine that pairs perfectly with every entrée. Start your evening by choosing your favorites from a fine selection of soups, salads, and appetizers.
The menu is kept classic but is anything but boring! For instance, a classic Soft Shell Blue Crab is served with Hawaiian Black Fried Rice and house-made kimchi for globally-inspired, exotic flavors.
Mantra Indian Cuisine & Spirits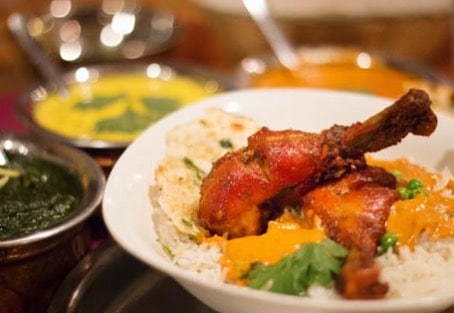 Address: 220 N Harrison St, Davenport, IA 52801
Known for: Traditional Indian cuisine with vegetarian options and banquet catering
It's time to spice up your life with some curried goodness and charred tikkas at Mantra Indian Cuisine & Spirits. The local Indian restaurant has a warm ambiance for comfortable dining with family and friends.
The made-to-order food is fresh and superbly balanced with authentic Indian flavors and spices. The restaurant also offers banquet catering.
For starters, the tangy and mouth-watering Samosa Chaat is the perfect choice with zesty tamarind chutney. Also, try their Tandoori specialties prepared in a clay oven with Vegetarian and Chicken varieties.
R|C Brazilian Steakhouse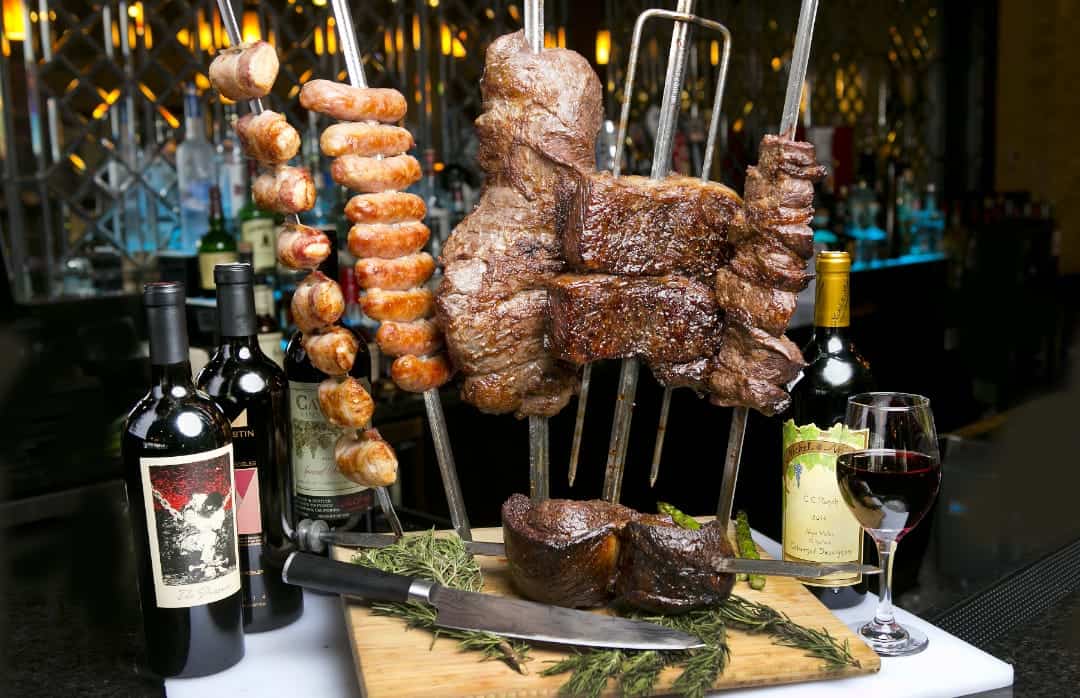 Address: 320 W Kimberly Rd, Davenport, IA 52806
Known for: All-you-can-eat meat with a huge variety of Brazilian preparations and after-dinner cocktails
Meat lovers unite at this all-you-can-eat meat spot with lip-smacking Brazilian dishes at R|C Brazilian Steakhouse. Located in the North Park Mall, the restaurant is absolutely incredible.
While we highly recommend you splurge and have a cheat day by indulging in all the meaty goodness of this steakhouse, they do offer healthy choices with vegan, vegetarian, and gluten-free options as well.
Loosen up your belts and dive into their featured meats offerings of over 12 varieties with classic sides and over 40 appetizers. Wrap it up with a Brazilian cheesecake and after-dinner cocktails.
Café d'Marie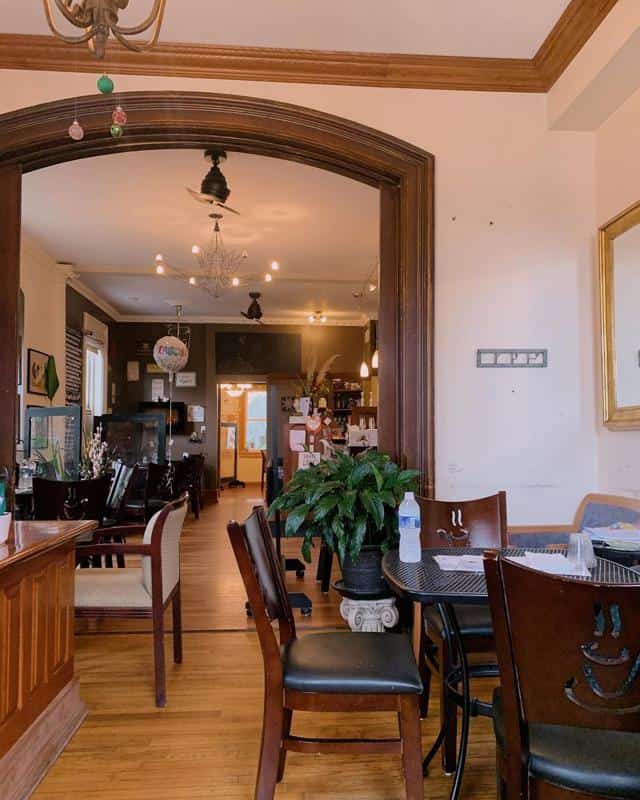 Address: 614 W 5th St, Davenport, IA 52801
Known for: Rustic aesthetics with a homespun lunch menu of comforting American dishes with a European flair
Exuding local charm with a rustic home setting, Café d'Marie offers a comforting homespun menu with a welcoming ambiance. Stepping inside the café feels like a warm hug, and the quaint and rustic layout further adds to its charm and exquisiteness.
Owner and Chef Dr. DeAnna Marie Walter and Rick Kimmel are running this lovely café since 2009 in the heart of the Gold Coast/Hamburg historic district. Come down for some relaxed classic American dining with a European flair.
Warm up your belly and soul with their hearty gourmet homemade soups, fresh Paninis, and quiches. They also have fresh smoothies and sandwiches for a light lunch.
Front Street Pub & Eatery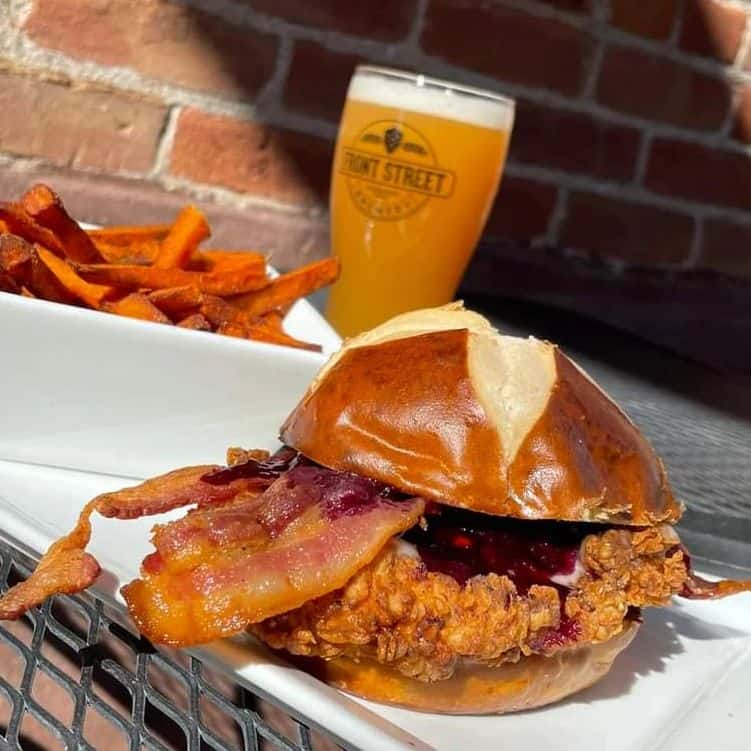 Address: 208 E River Dr, Davenport, IA 52801
Known for: Beautiful restaurant and brewery with a beer garden, live music, beers on tap, and a warm ambiance
Front Street Pub & Eatery is the perfect hangout spot after a rough day at work. The homely century-old brick and wood warehouse warmly welcomes you with a wide array of comfort food and house beers along with a beer garden.
It is the oldest brew pub and second oldest brewery in Iowa. The quaint spot is tucked along the banks of the Mississippi River in downtown Davenport.
Along with its rich history, the restaurant is also famous for live music and beers on tap. Enjoy it with your favorite burgers, tacos, salads, or other full entrées.
The J Bar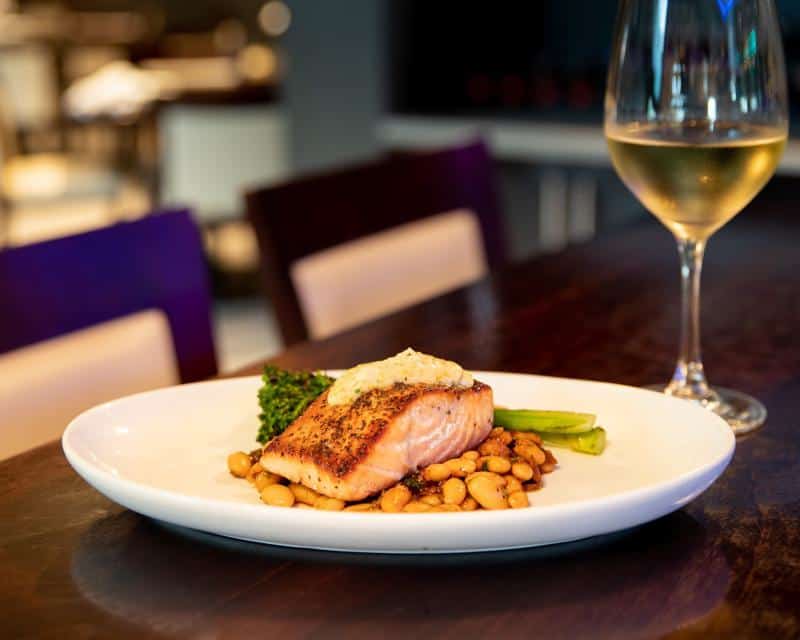 Address: 4215 Elmore Avenue, Davenport, IA 52807
Known for: Swanky restaurant and bar serving classic dishes with a contemporary twist and live music on Tuesdays
The J Bar is a stylish spot serving new American cuisines with fresh ingredients and an expertly crafted cocktail menu. The exquisite The J Bar's patio is an ideal spot to enjoy your favorite drinks with live music.
The menu heavily focuses on taking classic and comfort meals and elevating them with a modern twist. The chef-driven dishes offer an adventurous and exotic dining experience.
From all-time favorites like Grilled Cheese and Chili to seasonal delights like Cedar Planked Salmon with Apricot Butter, you will find everything you are craving on the menu. Enjoy live music every Tuesday from 6:30 pm to 8:30 pm.
Read More:
Conclusion
You'll find the best quality and service in the restaurants mentioned above. Well-loved by locals and visitors alike, these spots have a superior range and offer a wholesome dining experience.