There are several explanations as to why someone would want to stay away from coffee intently. Perhaps you don't like the taste of coffee anymore, or you've resolved to stop drinking anything containing caffeine as a New Year's resolution. Similarly, it could be pretty late, and you'd rather not stare at your ceiling all night.
If you're not a caffeine lover, it might be tempting to think you don't belong at a Starbucks. Whatever the cause, staying away from caffeine in our culture of endless coffee shops may be difficult.
On the bright side, due to its incredible selection of energizing lemonades, jitter-free hot chocolates, and caffeine-free Frappuccinos, it's glaring that Starbucks is definitely for everyone.
Top 12 Caffeine-Free Drinks Available at Starbucks
Numerous hot, cold, and blended beverages without caffeine are available at Starbucks. Even certain seasonal beverages devoid of caffeine are available. The non-caffeinated Starbucks beverages often contain frappuccinos, tea, organic juices, lemonade, and other mixed drinks.
Drinks without caffeine are more popular than before. These drinks give a lighter, slightly energizing feeling that might last all day and are sweeter than their usual equivalents. Baristas rank these caffeine-free drinks list according to their flavor, appeal, and seasonal availability.
1. Peach Tranquility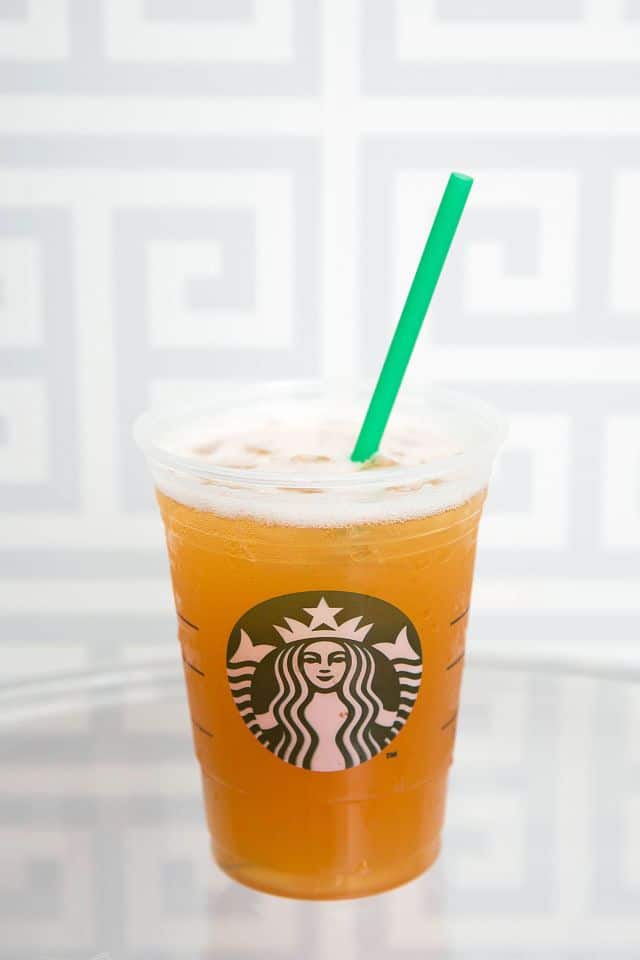 This herbal tea from Starbucks is an excellent combination of flavors. The specially made herbal tea Peach Tranquility contains peaches, as the name would suggest, but that's not all.
The combination also includes rose hips, lemon verbena, and candied pineapple. The addition of chamomile completes the mixture.
This tea is ideal for someone who wants to unwind and rest. Furthermore, the ranking in the taste profile of the fruity and delicate flavors is on the high side. It's tasty and peaceful, and the chamomile gives it an added boost of relaxation.
Want to make the peach tranquility tea yourself? Here is a video showing how to do that.
2. Cinnamon Dolce Crème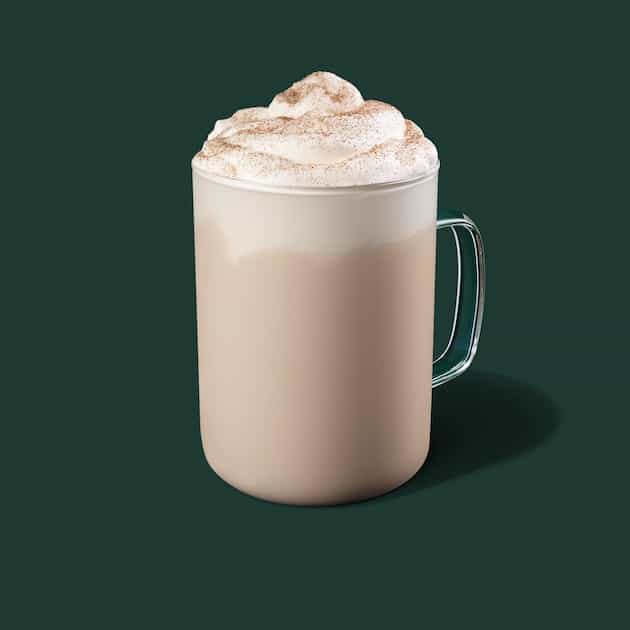 The cinnamon dolce crème is simply a Cinnamon Dolce Latte devoid of espresso. Espresso makes up only a tiny portion of the total beverage, meaning you can still enjoy the sweet cinnamon syrup and steamed milk flavor despite its omission.
This drink provides all the satisfaction you could ask for in a sweetened latte without giving you the afternoon shakes. In addition, the sprinkles of Starbucks' yummy cinnamon dolce topping and incredible whipped cream take it to another level.
The beverage is ideal for individuals seeking a dairy-free choice as well, as it's possible to order the drink alongside any of the numerous non-dairy kinds of milk that Starbucks offers.
3. Caramel Apple Spice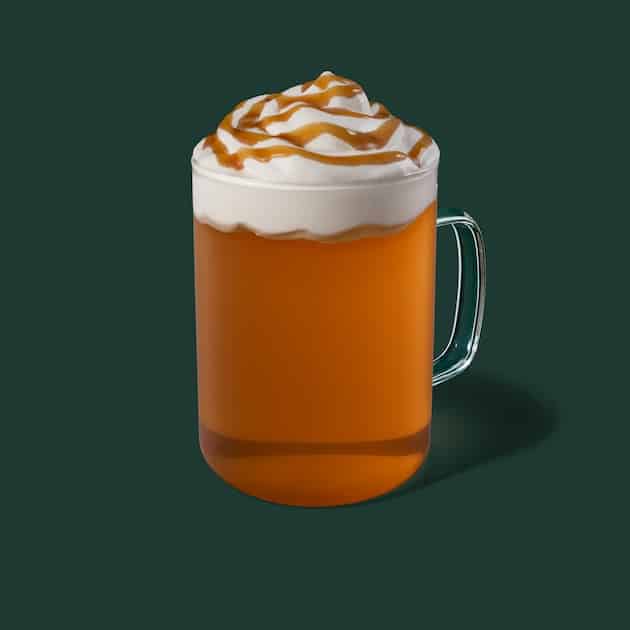 The Caramel Apple Spice drink is an ideal option on a cold fall day. Although the pumpkin spice latte drink is frequently what most people think of when they consider fall drinks, this drink is an exceptional treat.
Making this drink involves using steamed apple cider as the base of the beverage, then adding cinnamon dolce syrup for spice and sweetness. The beverage drizzles with Starbucks caramel sauce and whipped cream as a topping.
Despite not having any caffeine, it's a true pleasure. Additionally, the Caramel Apple Spice Latte is offered all year round, in contrast to the pumpkin spice latte.
4. White Hot Chocolate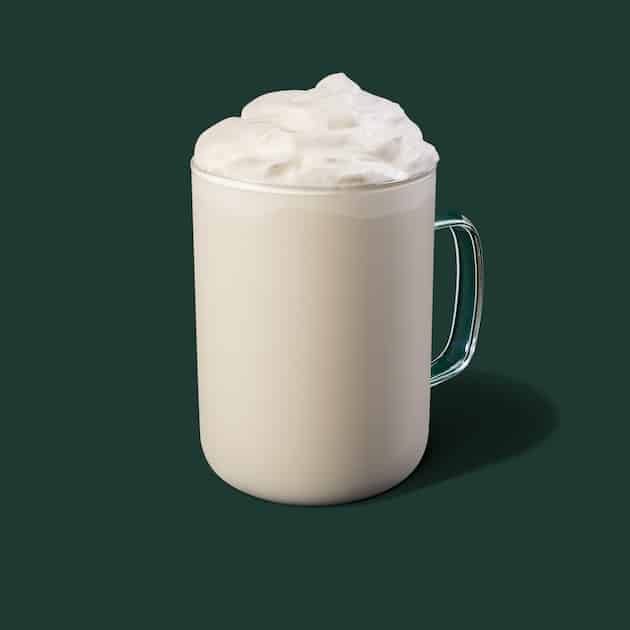 It's a common conception that most chocolate contains caffeine. However, white chocolate is from the cocoa butter found in chocolate. It lacks the cocoa solids responsible for chocolate's rich, earthy flavor, brown color, and caffeine.
White chocolate, on the other hand, is decadently smooth. It provides a degree of deliciousness and creaminess that is difficult to match. Also, it lacks the bitterness of white chocolate yet has a slight cocoa taste.
Suffice to say, the white hot chocolate from Starbucks is the pinnacle of a decadently smooth drink. While we consider it a rich beverage, some people might find it overly sweet.
This drink is ideal when seeking a cup for comfort since it has a taste comparable to sweetened condensed milk.
5. Caramel Ribbon Crunch Crème Frappuccino Blended Beverage
The lengthy name is appropriate, given the complexity of the drink. The caramel ribbon crunch crème frappuccino blended beverage from Starbucks is a part of the company's range of frappuccinos that doesn't contain coffee and instead uses a creamy base.
The first ingredient added to the creamy Frappuccino base is the caramel sauce. Next, Starbucks' dark caramel sauce goes into the beverage. Whipped cream is then placed on top, followed by extra caramel sauce and Starbucks crispy caramel sugar topping.
An important thing to note about this drink is that it's unsuitable for those who don't enjoy sweet beverages. However, if you do, you should enjoy this delicious caramel explosion. Its sweet and creamy taste gives off an almost milkshake-like flavor.
6. Vanilla Bean Crème Frappuccino Blended Beverage
In the greatest manner conceivable, this Frappuccino is a vanilla overload. While vanilla might be simple and basic, this Frappuccino is anything except dull, despite what you'd want to assume.
Rich, creamy richness is what the vanilla bean crème frappuccino blended beverage emits. This Starbucks beverage begins with a mouthwatering vanilla bean foundation. It incorporates vanilla bean powder, giving it an extra boost of vanilla taste and a texture that mimics ice cream.
After everything is mixed together, you get a beverage with a similar taste to a vanilla milkshake and has distinctive black specks due to the vanilla bean that testifies to the beverage's sophistication and richness.
7. Iced Passion Tango Tea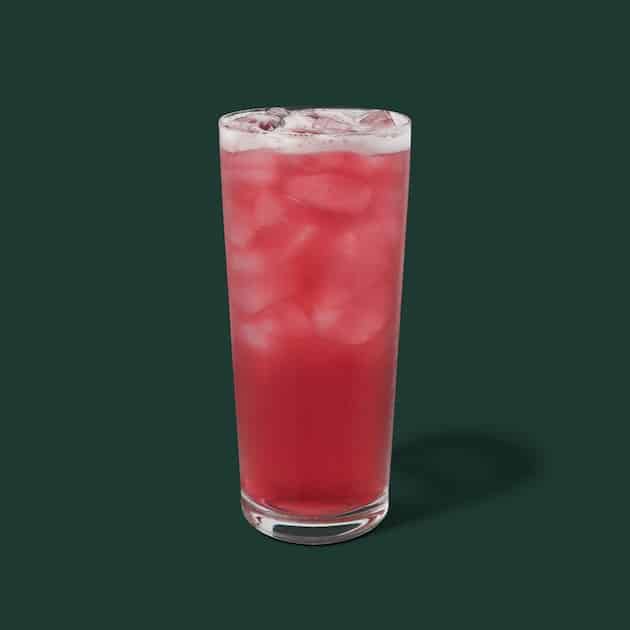 Green and black iced tea aren't the only colors available in Starbucks. There's also the unique iced passion tango tea.
Hibiscus is added to the apple, lemongrass, and tea infusion, giving it a gorgeous bright pink hue. The appellation "passion" for the tea comes from this color.
Although this drink is devoid of caffeine—since it's a herbal tea—the herbs and fruit offer customers a breath of freshness and energy. The making of tea is complete when you shake it with ice, which gives it an additional chilly, refreshing flavor.
Because the Starbucks house mix is inherently sugar-free, you have the luxury of enjoying this drink with the omission of extra sweetener and enjoy the herbs' inherent tang and sweetness. You can also add a few shots of Starbucks classic syrup for a subtle sweetness boost.
Also, this video explains how to make this delicious tea the Starbucks way.
8. Iced Guava Passionfruit Drink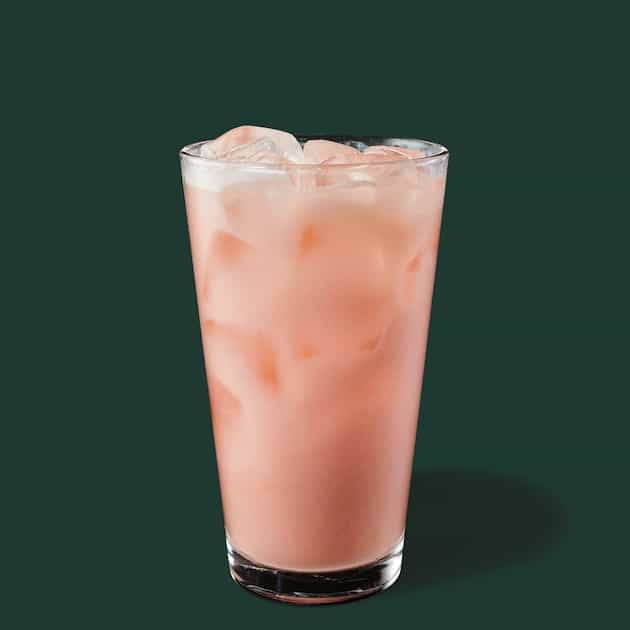 The iced guava passionfruit drink is yet another drink from Starbucks that lacks caffeine.
Guava juice with a dash of passion fruit taste is the first ingredient in the beverage. Adding coconut milk yields creaminess and a more tropical flavor. The last ingredient included is pineapple ginger syrup.
Upon shaking this mixture, it results in a sweet, fruity cocktail with just enough pineapple and ginger to add a sense of spice. The taste of this tropical drink gives off the calmness and serenity that comes with the beach.
9. Pistachio Crème Frappuccino Blended Beverage
One of Starbucks' seasonal flavors, pistachio, usually debuts at the beginning of the year, and it lends a diverse flavor to a variety of caffeine-free and coffee-based beverages. However, the pistachio crème frappuccino blended beverage is the finest of these.
The basis of this tasty frappuccino is created by blending Starbucks' seasonal pistachio syrup with their crème frappuccino base. It has a moderate, nutty flavor, ideal for a drink with pistachio flavoring.
A salted brown butter cookie-flavored topping and whipped cream are added to the frappuccino's top, giving it a delightful crunch and sweetness. The pistachio syrup does include non-fat milk; therefore, this drink can't be dairy-free even if you request it with dairy-free milk.
10. Mint Majesty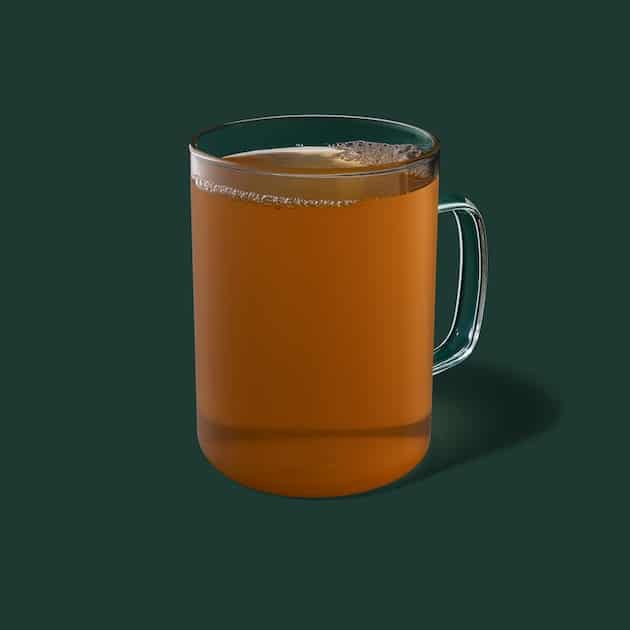 Starbucks' house tea brand, Teavana, offers a fantastic selection of teas. Unfortunately, the majority of the brand's teas—like most teas—contain caffeine, even in trace amounts.
In addition to black tea, white and green tea contain caffeine. Fortunately, Starbucks has several excellent herbal tea selections.
Mint majesty has a calming and cooling effect. There's a mix of lemon verbena and mint in this tea.
The lemon verbena provides more depth to the flavor so that you don't get plain old bland mint tea. Furthermore, it prevents the mint majesty drink from having a taste similar to a drink made from melting a lot of Altoids in hot water.
11. Blended Strawberry Lemonade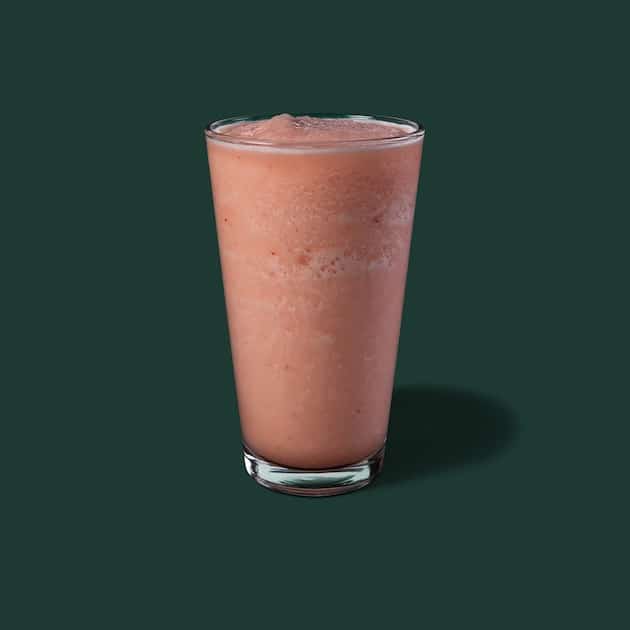 The traditional lemonade serves as the foundation for the blended strawberry lemonade. Adding strawberries elevates the beverage's fresh summer taste to a new level.
Strawberry lemonade is one of the best summertime drinks available. However, Starbucks' kind employees didn't stop there. They put everything in a blender with ice and turn it into a lovely drink in a slushy manner that turns gorgeously pink.
The beverage is sweet, delectable, cooling, and refreshing on a warm day. It's an excellent beverage for anyone seeking a dairy-free option because it doesn't include caffeine or dairy.
This video explains how to make this drink at home.
12. Vanilla Crème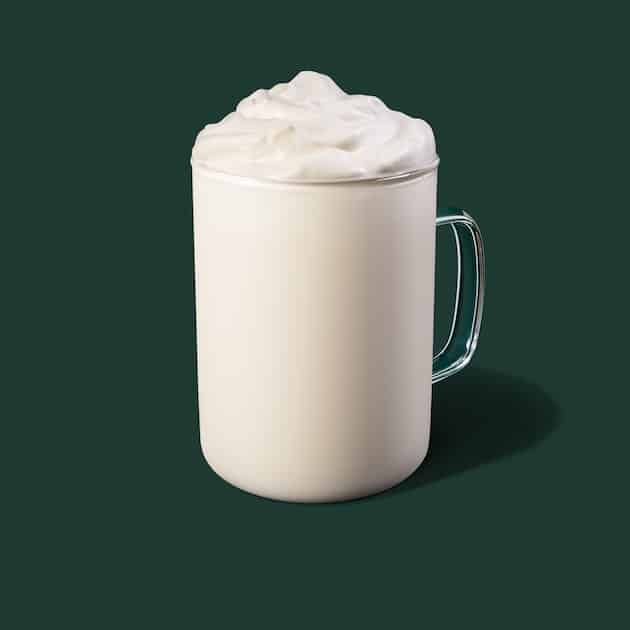 Starbucks vanilla syrup, steamed milk, and Starbucks whipped cream are the only ingredients in the vanilla crème — a drink with a comforting, familiar flavor. Although this beverage contains no caffeine, it has a higher tendency to put you to sleep than to wake you up.
The drink offers a soothing and peaceful feeling due to its creamy smoothness and delicate taste, which makes it easy to enjoy. Although sweet, the beverage isn't too sugary. It has a beautiful vanilla flowery scent that immediately puts the drinker in a tranquil state of mind.
It's sweet and nearly vanilla ice cream-like. The whipped cream topping further enhances the rich taste profile and satisfies sweet cravings.
Related:
Conclusion
Don't assume that your favorite Starbucks drinks are no longer an option if you're trying to cut back on your caffeine intake.
The multinational chain has produced several decaffeinated variations of some of its most well-liked drinks, most of which this article highlights.