In Baton Rouge, it's all about the grits and the clam, with quite a few celebrities calling it home, including Shaquil O'Neal and Randy Jackson. It is a historically and culturally rich part of Louisiana, with museums and historical landmarks on its perch on the Mississippi River.
They are filled with little treasurable restaurants that have thrived along the river, making a name for themselves and producing some of America's best seafood. They're known for their rich oysters, bountiful crawfish, and use of cajun and creole stylings.
So without further adieu.
Our Top Picks:
Best Creole: Cecelia Creole Bistro
Best Cajun: Southern Pearl Oyster House
Most inventive: Roux 61
Greatest diversity to the menu: The Little Village
Best family restaurant: Ruffino' and Willie's Restaurant & Bar
Best Seafood Restaurants in Baton Rouge
Cecelia Creole Bistro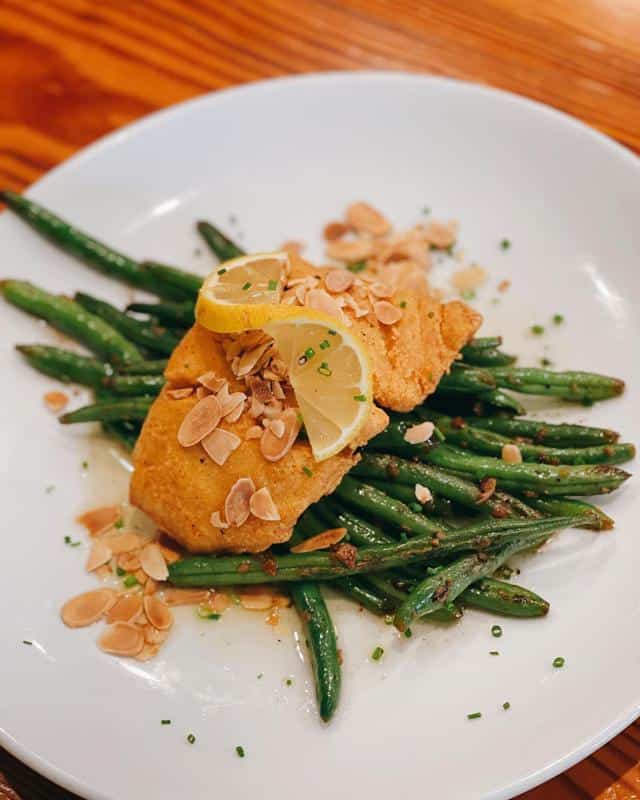 Location: 421 N 3rd St Suite B, Baton Rouge, LA 70802
Hours: 11:00 am to 9:00 pm, 4:00 pm to 9:00 pm (Saturday), 11:00 am to 3:00 pm (Sunday), Closed (Monday & Tuesday)
Price: $$
Cecelia is a quaint and beautiful spot near the Mississippi river that serves all kinds in an affordable but glamorous setting. They're passionate about their meals and have embraced what authentic Louisianan cooking is all about by featuring some of the most pristine Creole dishes in Baton Rouge.
Their menu boasts a small array of dishes in true bistro fashion, but they pour their heart and soul into their cooking. Using some of the freshest catches straight from home, they've perfected their craft and brought some incredible meals to the table.
With blackened grouper served with crawfish tails, true to NOLA Shrimp and Grits, and a crawfish etouffee that has locals buzzing, they've maintained a steady stream of fans over the years.
Southern Pearl Oyster House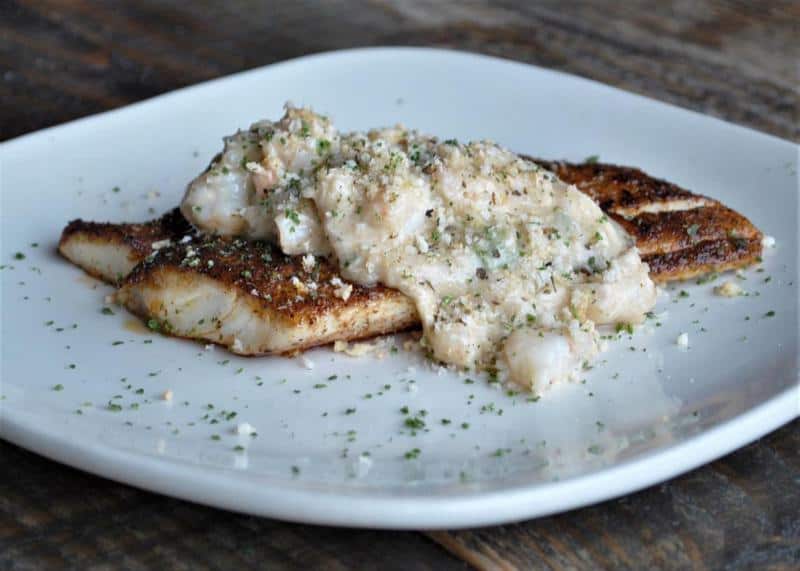 Location: 9460 Perkins Rd, Baton Rouge, LA 70810
Hours: 11:00 am to 10:00 pm
Price: $$
Southern Pearl Oyster House is just that, a pearl in Baton Rouge. Beautifully decorated like an ornate antique model house, you'll be whisked away to another era here.
They specialize in serving oysters in their varieties. They have an extensive dinner menu covering all bases and a lunch menu that hosts all of the favorites. In addition, you can find some great Louisianan dishes in cajun and creole styling and crowd-pleasers like Poboys and shrimp and grits.
They're reasonably priced for some pretty high-end dining, meaning they're affordable for anyone who wants a taste of some really excellent seafood.
Roux 61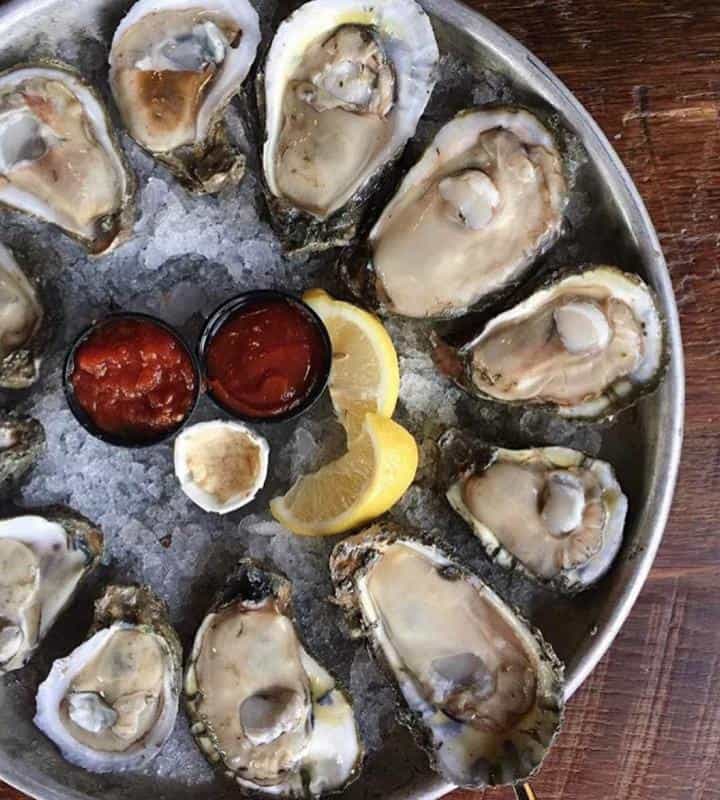 Location: 8322 Bluebonnet Blvd, Baton Rouge, LA 70810
Hours: 11:00 am to 9:00 pm (Closes 10:00 pm Friday and Saturday), Closed Sundays
Price: $$
Roux 61 is an all-American excursion from door to dish. It has been a thriving part of the Baton Rouge community for over a decade. They're quirky and don't take themselves too seriously, which has made for a unique restaurant that locals love.
They use the most incredible local ingredients to create delicious meals, some of which are as unique to the name as can get. They have a variety of seafood, from catfish to shrimp, in generous portions and are often served with famous hushpuppies. Each dish is a pinnacle of taste. This has led the two passionate owners to create dishes like alligator and shrimp cheesecake that can't be beaten.
It's all about being casual and having a good time. While they keep their restaurant in top shape, all you as the diner have to do is come to Roux 61 and fill up!
The Little Village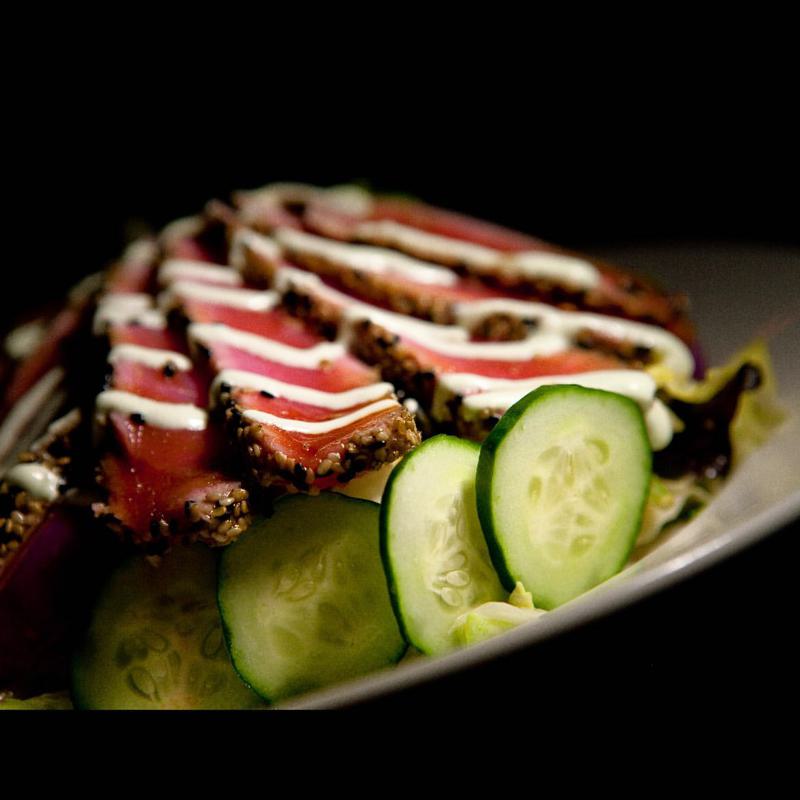 Location: 14241 Airline Hwy # 101, Baton Rouge, LA 70817
Hours: 11:00 am to 2:00 pm (Lunch, closed for lunch on Saturday), 5:00 pm to 10:00 pm (Dinner),11:00 am to 8:00 pm (Sunday)
Price: $$$
Italian cuisine is world-renowned for its complexity and flavor. The Little Village in Baton Rouge upholds its culinary muse in creating intricate dishes that mix the flair of the south with Italy but overall have landed them a spot as one of Baton Rouge's favorite seafood joints.
Their menu is a fusion of the best of both worlds, where die-hard Louisianan cooking fans can still enjoy freshly made gumbo, shrimp and grits, and fried green tomatoes. Their lunch and dinner menus differ from one another in the number of items, but both still have those seafood dishes you're yearning for.
It's definitely worth looking at their seafood pasta or soft shell crab Tuscany, which are sensational and a real hit with their diners.
The best part is there's little pressure to be anything other than an eager eater here. In true Italian fashion, they're out to fill the bellies of anyone who craves it. So it's definitely worth it if you want to try something new.
Eliza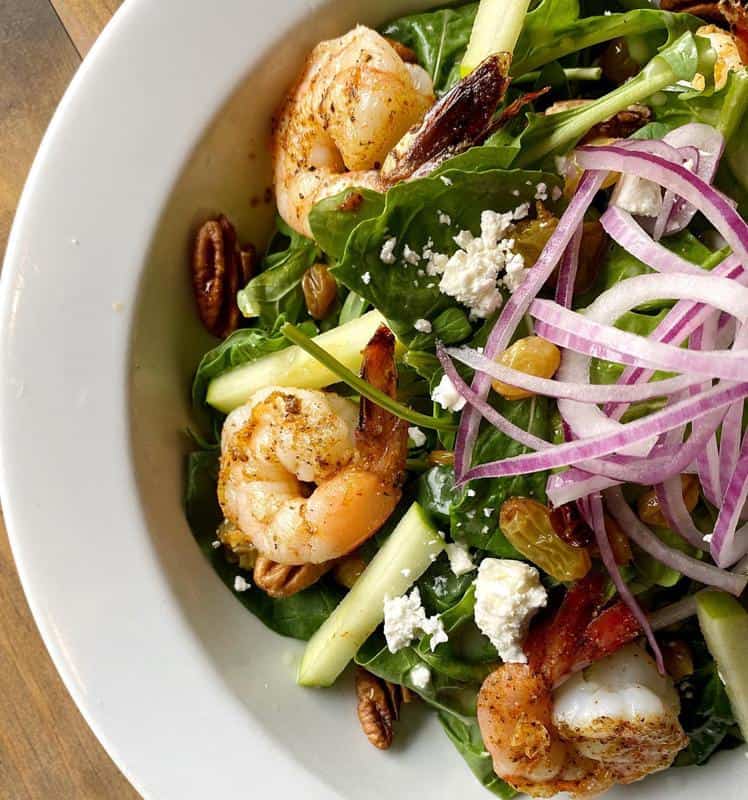 Location: 7970 Jefferson Hwy J, Baton Rouge, LA 70809
Hours: 11:00 am to 9:00 pm, Closed on Sundays
Price: $$$
Eliza is a young restaurant; having been opened by a passionate couple in 2016, it flourished from word-of-mouth advertising. So when you're greeted and seated by some of the best hype-men in Louisiana in an awe-inspiring venue, you'll know exactly where the popularity came from.
They serve an array of fresh, locally-caught seafood, ranging from oysters to shrimp, in a traditional creole style. Their meals are artistry on a plate, each delicately prepared and exhibited, almost making you feel bad for eating the masterpiece. From their appetizers to entrees, they have a flavor explosion that you'll be writing home about.
And they bet on it. This place breathes its own history with extremely vigilant and dedicated staff and owners with years of industry experience. It's a delightful little venue that'll knock your socks off from decor to dishes. It has made a name of itself, featuring in plenty of magazines and food blogs alike.
Parrian's Seafood Restaurant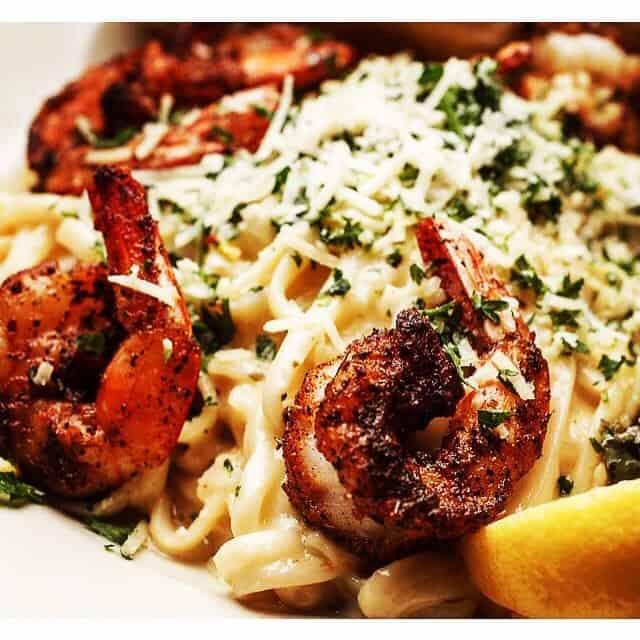 Location: 3225 Perkins Rd, Baton Rouge, LA 70808
Hours: 11:00 am to 10:00 pm (Closes 11:00 pm Friday and Saturday)
Price: $$
Parrian's Seafood Restaurant thrives on an old-fashioned charm that's kept it thriving as a local favorite for years. It's been a significant part of the Baton Rouge seafood scene since 2001. With passionate waiters, inspired chefs, and delicious meals, there's no stopping it from holding fast to its roots.
Their menu is a plethora of authentic Louisiana-style food, including fresh catches from local sources. You won't find a lack of quality here. They are famed for their oysters, which are just an appetizer, so this speaks volumes for the entrees! There is an entire ocean to pick from, serving variations of fish, crawfish, and shrimp.
They host a very unique twist on decor. It may be a bit of a shock for the quality and class of the establishment to see the wall mountings and rustic-style building, but it simply adds character.
Louisiana Lagniappe Restaurant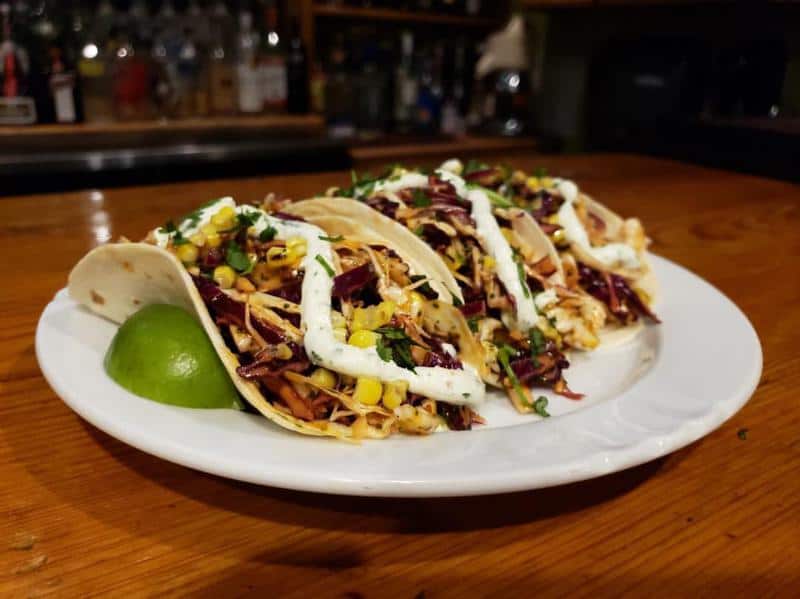 Location: 9990 Perkins Rd, Baton Rouge, LA 70810
Hours: 5:00 pm to 8:00 pm (Monday & Tuesday), 5:00 pm to 8:30 pm (Wednesday & Thursday),5:00 pm to 9:00 pm (Friday & Saturday), Closed (Sunday)
Price: $$
Louisiana Lagniappe is about as subtle in its fine dining as you could expect from Baton Rouge. But, once you're there and see the mastery meals they prepare inside, you'll be questioning whether even Ramsay could find a fault in their restaurant.
They're a seafood paradise and are known for serving up some of the meanest shrimp in the Southern States. However, you can indulge in a hearty seafood pasta or seared tuna fillet as your main. And they haven't left out the vegetarian and meat options either. There's a little something for all tastes with eggplant appetizers and Grits and Grillades for a main.
It's a lavish kind of restaurant and definitely speaks volumes for quality. Perhaps not the best for noisy family affairs but somewhere grand for small get-togethers over great food.
Willie's Restaurant & Bar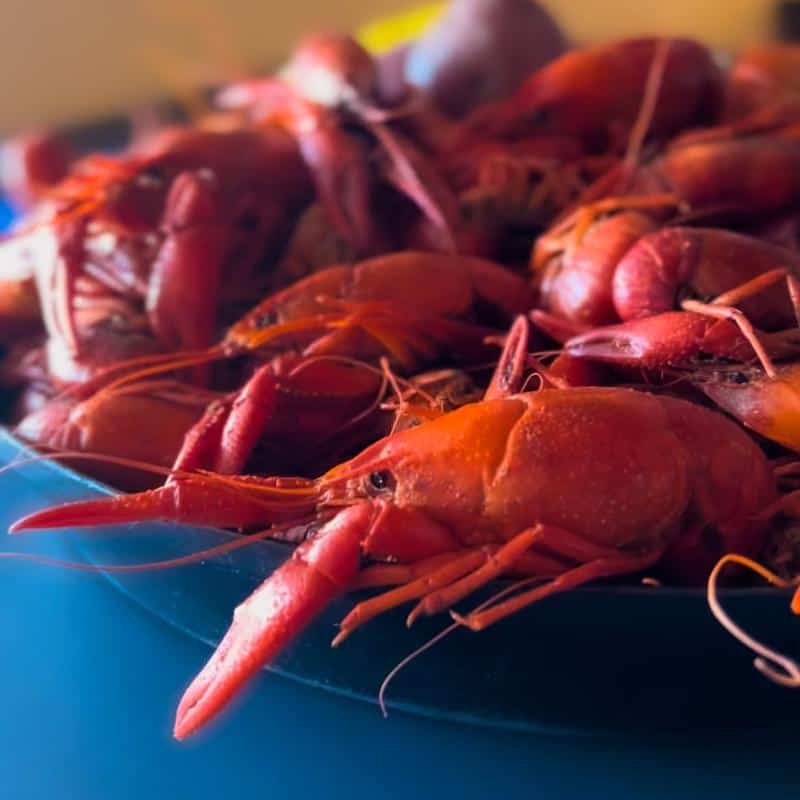 Location: 11260 Coursey Blvd, Baton Rouge, LA 70816
Hours: 11:00 am to 9:00 pm (Sunday and Monday), 11:00 am to 10:00 pm (Tuesday to Thursday),11:00 am to 11:00 pm (Friday and Saturday)
Price: $$
Willie's Restaurant & Bar dives into family dining and makes a splash in doing it. They're a quirky spot that's there for the fun and food. Delivering all their character in their enthusiastic staff and passion for home-to-heart cooking.
They're renowned for their shrimp, which can be ordered pound for pound as a dish. But suppose you'd prefer to explore further into their menu. In that case, you'll find a variety of foods, including seafood burgers, po'boys, and stuffed potatoes. They infuse cajun flavoring into most of their dishes, and it's a taste sensation unlike any other.
It's family-friendly, with menu options for the kids, friendly and attentive staff, and a love for food that translates to nothing but a joyful atmosphere. A great venue for happy occasions (and a drinks menu to add a little bit more joy.)
ACME Oyster House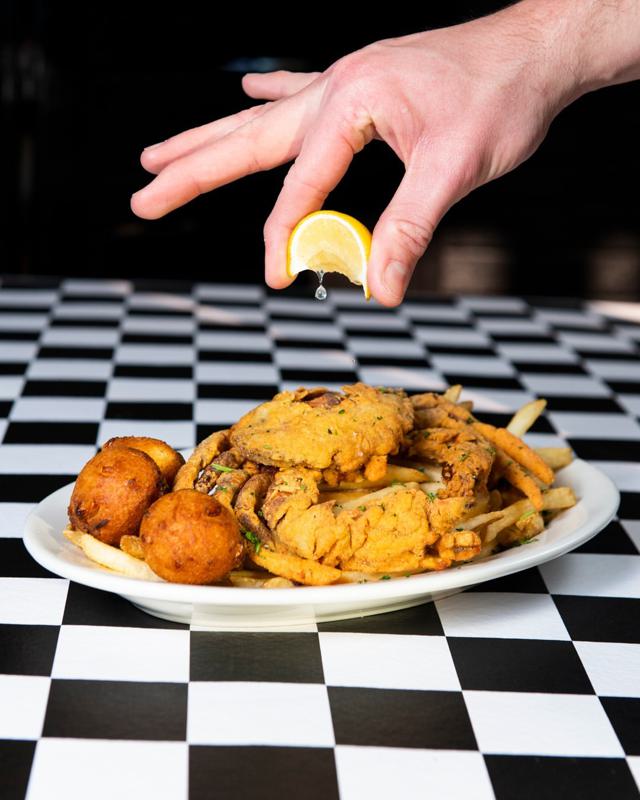 Location: 3535 Perkins Rd, Baton Rouge, LA 70808
Hours: 11:00 am to 8:00 pm (Closes 10:00 pm Friday and Saturday), Closed Sundays
Price: $$$
ACME Oyster House is a family-friendly restaurant specializing in incredible seafood and excellent quality. They're pricier than you'd expect, but it's definitely a bang for your buck when considering the portions of food you're getting.
They serve oysters (of course) in various forms, from raw platters to cooked platters topped with intricate sauces and extras. You'll find a variety of seafood topped with incredible flavors in the form of spice and seasoning. They serve a lot of crowd favorites, and their gumbo is definitely a show-stopper. If you're feeling insatiable, they have platters and combo dishes that'll make you wish your stomach was bigger.
They've been around for nearly a century, and they haven't beaten out their passion for tradition yet. Sticking to what they know has kept them a happy local eatery that's captured the hearts of their community and kept them coming back for more.
Also Read: Best Seafood Restaurants in Kenner, LA
The Chimes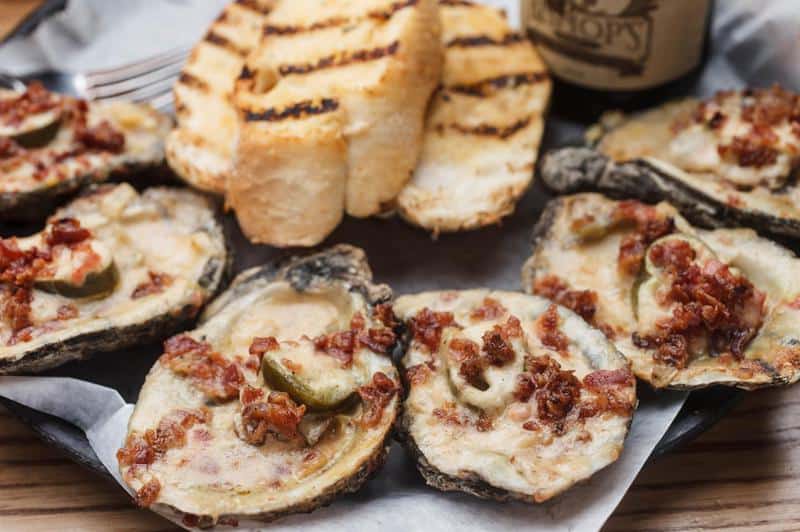 Location: 10870 Coursey Blvd #4019, Baton Rouge, LA 70816
Hours: 11:00 am to 11:00 pm
Price: $$
The Chimes is a budding local franchise that now boasts three stores. While they're still small, there's a reason they've decided to branch out. What the people want is what the people get. It's a popular local eatery that serves Southern-style dishes with the freshest local ingredients.
Their menu has everything from snack items to entrees, and each has that southern flair that's kept Baton Rouge knocking down their door for years. They're rather well known for their oysters, which are served in three delicious variations, raw, chargrilled, and Black Jack. With various other fresh seafood dishes ranging from catfish to crawfish, deep-fried, po'boyed, and plated to your liking.
Each venue has a historical feel to it, built into old buildings, which adds to the sense of tradition The Chimes wants to uphold. They're a fun, delightful seafood must-see.
Ruffino's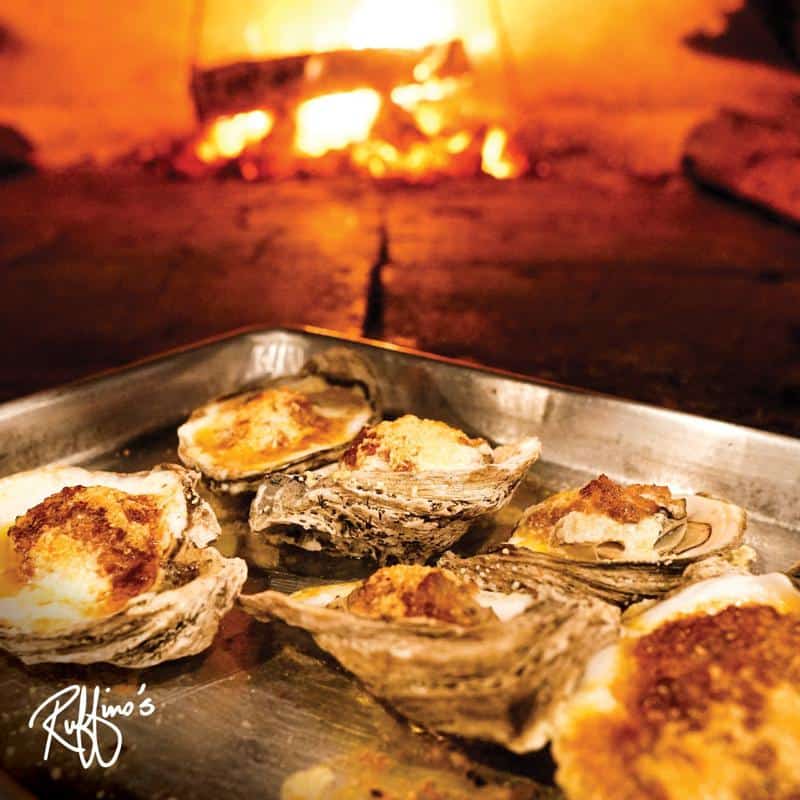 Location: 18811 Highland Rd, Baton Rouge, LA 70809
Hours: 4:30 pm to 9:00 pm, 11:00 am to 11:00 pm (Friday), 11:00 am to 9:00 pm (Sunday)
Price: $$$
Starting in 1998, Ruffino's was built from the ground up on a simple motto, "Celebration of Life." With passionate chefs and enthusiastic staff at the helm, they've delivered quality Italian cuisine to Baton Rouge for decades.
Their menu is a delicious variation of seafood and other Italian dishes in equal parts. Their food is made from the freshest of ingredients, sourced locally. You can find some of the most divine seafood pasta and entrees in Baton Rouge right at Ruffino's. If pasta isn't your thing, you can also find fresh gulf catch served in various dishes and crab and shrimp dishes that are absolutely killer.
They pay a lot of homage to their tradition through their decor. Walking into Ruffino's isn't just about enjoying a meal. It's about family and fun, an ideal the owner holds very dearly.
Drusilla Seafood Restaurant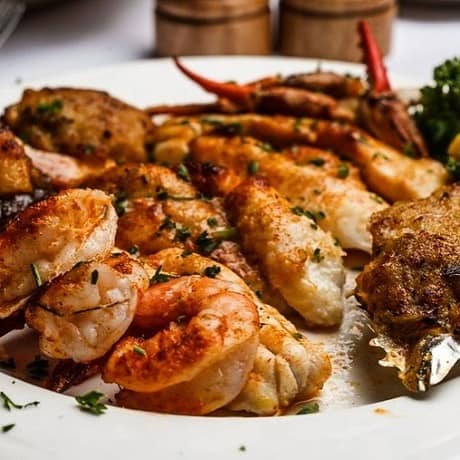 Location: 3482 Drusilla Ln D, Baton Rouge, LA 70809
Hours: 11:00 am to 9:00 pm (Closes 10:00 pm Friday and Saturday)
Price: $$$
Drusilla is a high-class eatery that envelopes the senses through its atmosphere and food. You'll be absolutely hooked on the excellent cuisine and antebellum-styled interiors.
Their meals are widely recognized, with signature dishes like their seafood eggplant casserole featured in write-ups praising them to high heavens. Their "favorites" section of their menu is jam-packed, which speaks volumes for the quality of food they put forward. It may be hard to choose from the dozens of seafood options available, so a place like Drusilla is worth more than one trip.
Their delicate decor and warm and comforting dining hall seem like you've stepped into a wedding venue. After all, each meal is a celebration in its own right, so the grandeur is well within its means. So dress fancy and go spoil yourselves with some heavenly food.
Read More: Best Restaurants in Shreveport, LA
Conclusion
Baton Rouge is a Southern gem that is diverse not only in culture and history but also in culinary feats. Their seafood is always fresh and unbeatable, with many restaurants choosing to keep their sources local to maintain the highest quality and it reflects. They have many places to explore and restaurants to eat at, and you'll never be left wanting more in Baton Rouge.