Montgomery is a city history lovers will surely appreciate. During the American Civil War, Montgomery was the confederate capital and was a focal location for the civil rights movement.
So, today, the capital city of Alabama is notable for attractions like the State Capitol, the First White House of the Confederacy, the spot where the Montgomery Bus Boycott took place, and many more.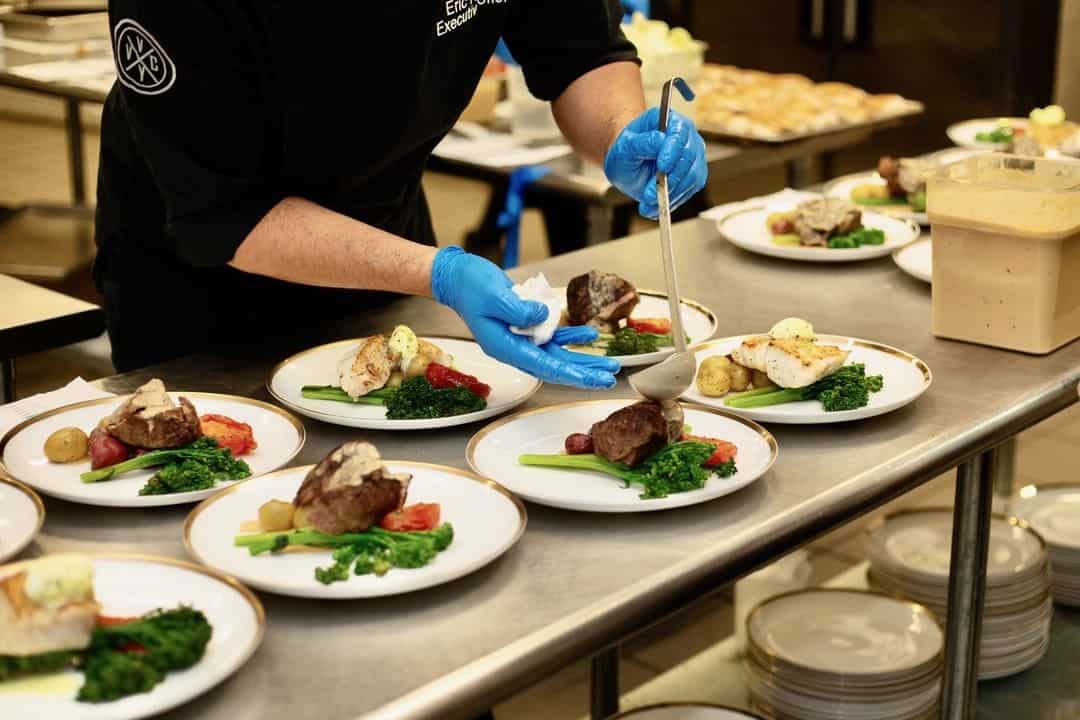 Furthermore, apart from these significant historical monuments, the city has gained a growing culinary scene that ranges from cozy bistros to sophisticated fine-dining restaurants.
Keep reading to discover the kinds of flavors the city offers when you dine in some of the best restaurants in Montgomery.
Best Montgomery Restaurants
Dreamland BBQ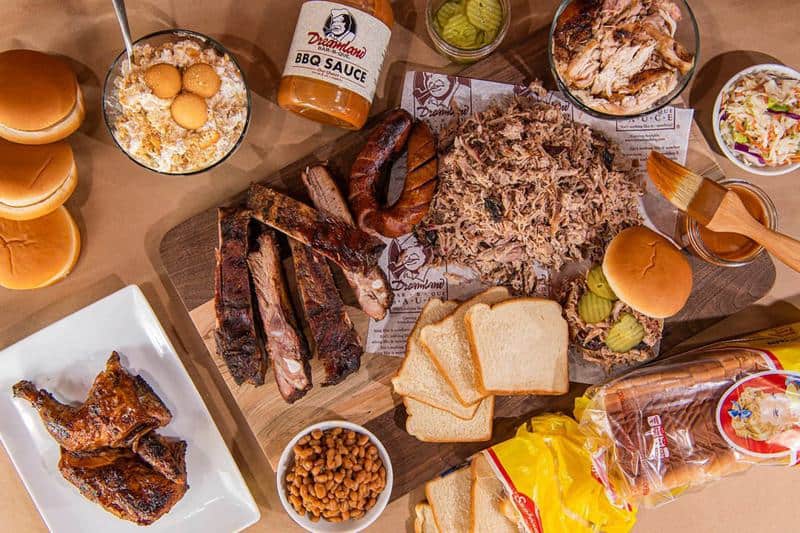 Address: 12 W Jefferson St, Montgomery, AL 36104
Phone: +1 334 273 7427
Dreamland BBQ originally opened in 1958 and has since grown into one of Alabama's biggest barbecue restaurants, expanding into an empire of diners and caterers.
BBQ sticks to traditional Southern barbecue, serving only chicken and pork. Starters include nachos and wings, but the main dishes offer a selection of barbecued pork and chicken combos.
This eatery is a favorite for its lively ambiance and delicious classic barbecue dishes. It's somewhere that'll keep everyone satisfied because you'll feel at ease with the familiar flavors and easy-going vibes.
Vintage Year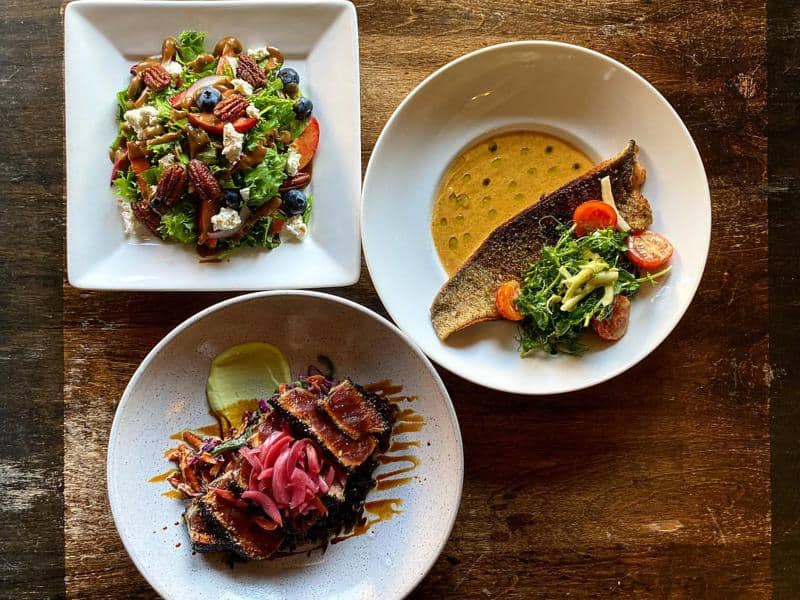 Address: 405 Cloverdale Rd, Montgomery, AL 36106
Phone: +1 334 819 7215
Vintage Year is a popular restaurant offering Southern flavors in a fine-dining and innovative manner. Not only in terms of culinary techniques but also in terms of providing a sophisticated, classic, and intimate ambiance.
Vintage Year specializes in Southern cuisine, offering seafood and high-quality meat dishes. Make sure to try the Butter Baked Oysters for your appetizer. And then, go for the VY Burger with a side of Vintage Mac & Cheese for your main meal.
Although a rather elegant and sophisticated restaurant, Vintage Year will make you feel comfortable and pampered during romantic dates because the decor is simple and the food exquisite. From dinner with friends and family to the most memorable special occasions, this is an excellent choice for fine dining.
Also Read: Best Seafood in Gulf Shores & Orange Beach, AL
Baumhower's Victory Grille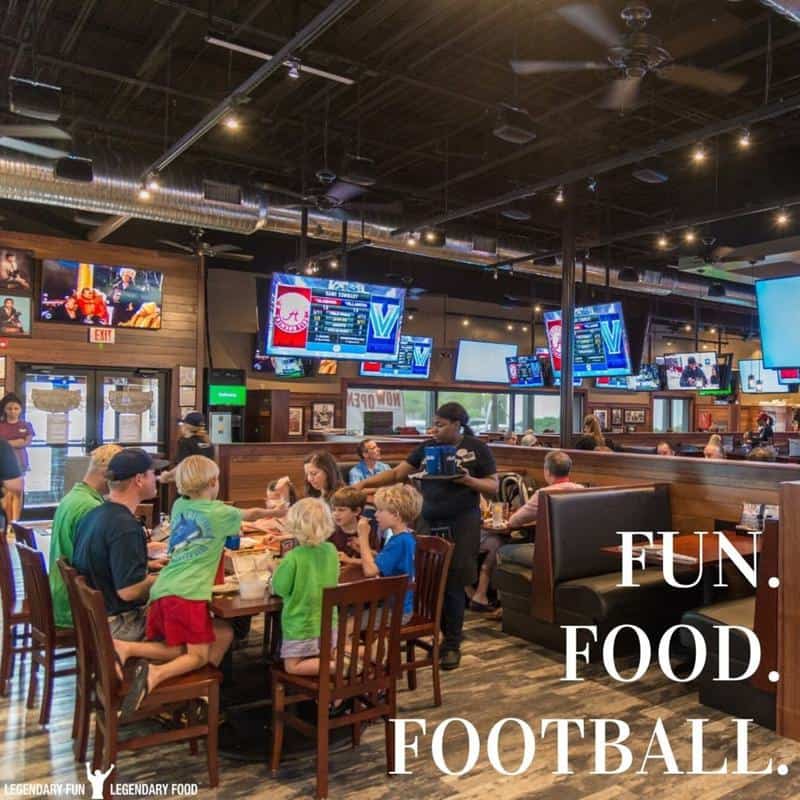 Address: 2465 Eastern Blvd, Montgomery, AL 36117
Phone: +1 334 271 1831
Back in 1981, ex-Miami Dolphins football player Bob Baumhower decided to share his love for food by opening Baumhower's Victory Grille. It is an ideal restaurant for those wishing to taste nostalgia and traditional American dishes.
The restaurant strives to only use high-quality, fresh, and local ingredients. The menu consists mainly of meat dishes such as steaks, ribs, and burgers. It is an ideal spot for a feast along with your friends or family.
At Baumhower's, you will also find a special menu featuring a string of dishes, each with its own American football-related twist that is perfect for mixing and matching between groups.
Sol Restaurante & Taqueria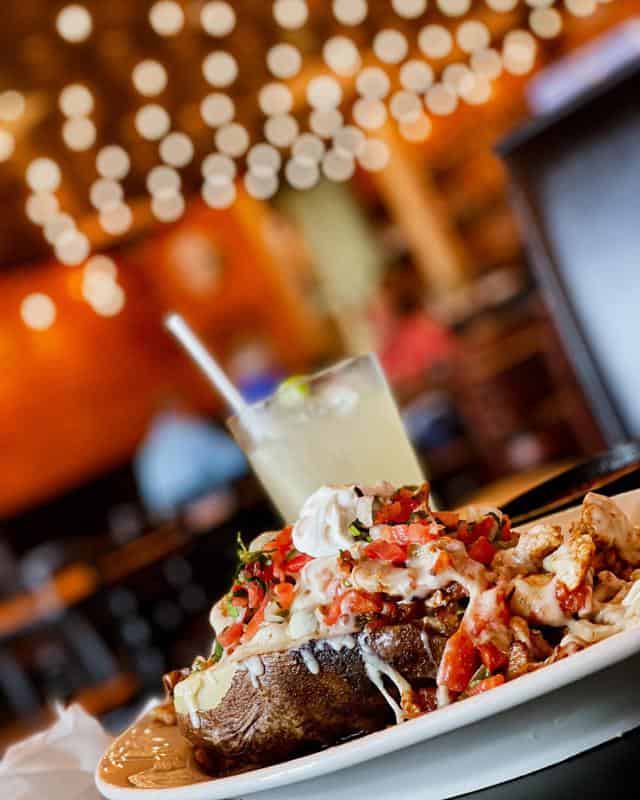 Address: 3962 Atlanta Hwy, Montgomery, AL 36109
Phone: +1 334 593 8250
Sol Restaurante and Taqueria is hands-down the best Mexican restaurant in town. It is a casual Mexican restaurant that offers tacos, margaritas, and other Mexican street food.
It has plenty of dishes to choose from, but their tacos are definitely a must-try dish. Some of their Street Tacos include the Pastor, Barbacoa, and Chipotle Shrimp. A stick of Elote is also an excellent choice for classic, easy food.
In addition to the restaurant's casual dining options and delicious food, its cozy, wooden decor and creative menu are sure to keep you happy while you're dining with friends, family, or even alone.
Jim n' Nicks BBQ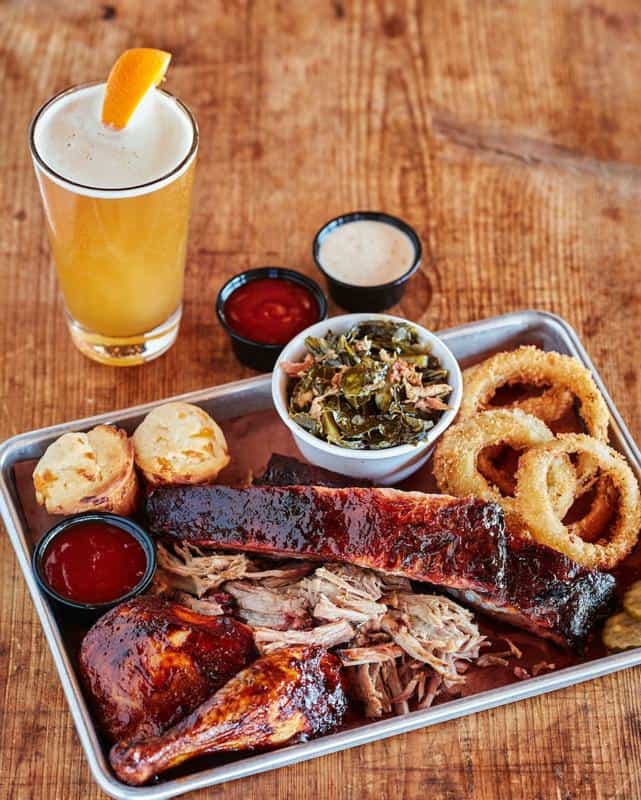 Address: 6415 Atlanta Hwy, Montgomery, AL 36117
Phone: +1 334 213 0046
Website: Jim 'N Nick's BBQ
Hours: Sunday to Thursday from 11 am until 8:30 pm, Friday and Saturday from 11 am until 9:30 pm
Jim n' Nicks BBQ is an up-and-coming chain serving some of the very best in Alabama barbecue. In the USA, barbecue differs from state to state, with fierce rivalries as to which state prepares the best meat.
In the Southern states, rather than using beef, they prefer pork. This is evidenced by Jim n' Nicks' menu, where you will notice a wide selection of pig-based dishes. Some of its famous dishes are baby back and spare ribs, pulled pork, and Carolina-style pork.
The homey vibes and delicious barbecue comfort food of this eatery are why many people prefer it to other casual restaurants. You get to chill out during your meal and simply enjoy eating good food.
Saza Serious Italian Food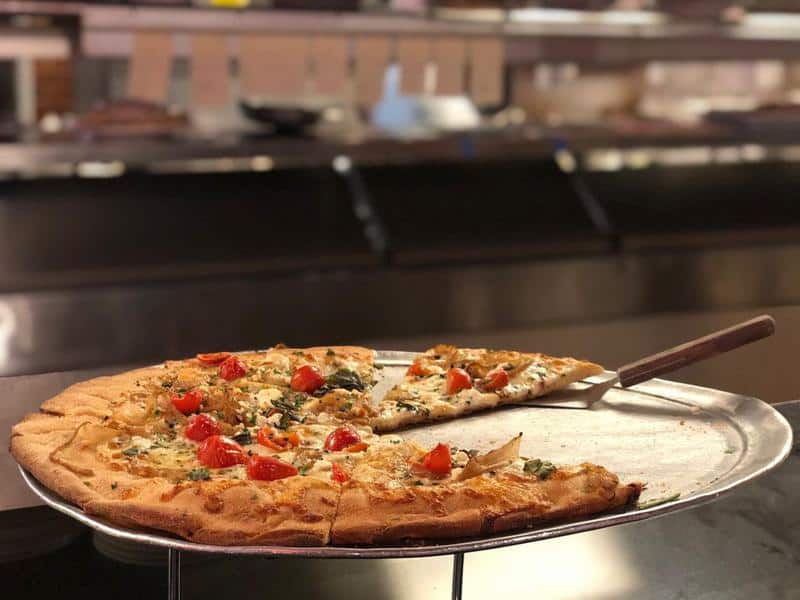 Address: 130 Commerce St, Montgomery, AL 36104
Phone: +1 334 495 7292
Sleek and modern, Sa-Za is one of the top Montgomery restaurants for its comfortingly familiar Italian taste but with a more contemporary design. It offers thin-crust pizzas and classic Italian fare in The Alley.
For the best dining experience, begin with a serving of Egg in Purgatory and Grandma's Traditional Chopped Antipasto Salad. Then, share one whole Firenza Pizza with your table while you get a 3 Hand Rolled Manicotti for yourself.
With its trendy ambiance and delicious selection of dishes, this Italian eatery is an excellent place for casual dates or nights out with friends.
Central Restaurant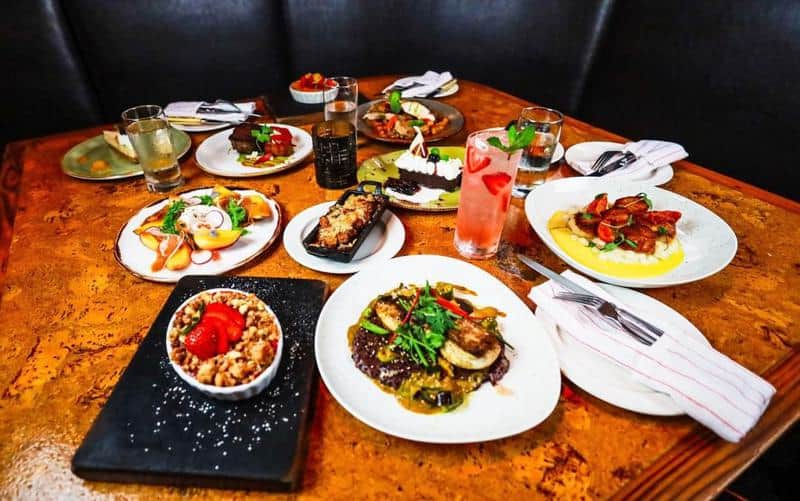 Address: 129 Coosa St, Montgomery, AL 36104
Phone: +1 334 517 1155
Central is an upscale traditional American restaurant known for its expansive warehouse dining area and creative menu. It is located in the center of Montgomery's downtown district serving some of the most exciting food in the city.
The menu features dishes from all sorts of international persuasions, including honey-whipped goats cheese, hickory-crisped duck quarters, and cornmeal-dusted, pan-fried trout. Desserts include banana pudding and milk chocolate Bavarian cream, offering examples of dishes from the old world and the new.
In addition to its creative menu, this restaurant creates a casual elegance with its huge hanging lights, leather booths, and dark wood tables. Its high ceilings also allow for a more relaxed atmosphere that works well with the luxe vibes.
Wintzell's Oyster House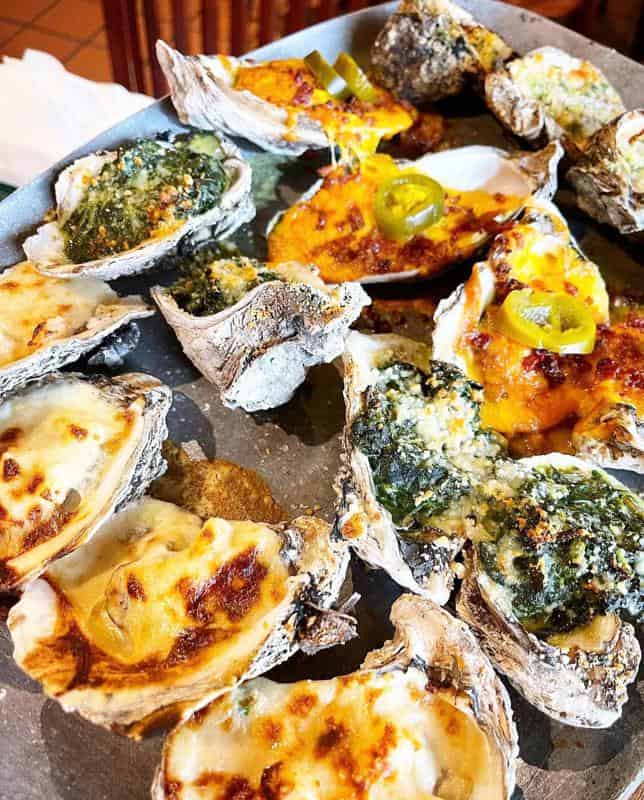 Address: 105 Commerce St, Montgomery, AL 36104
Phone: +1 334 230 9636
Located in the Renaissance Montgomery Hotel & Spa at the Convention Center, Wintzell's Oyster House is a casual oyster bar-restaurant serving seafood dishes.
If you love seafood, this restaurant will make your day even better. First of all, Wintzell's serves the best seafood in the town. And also, not only is it easily accessible downtown, but its simple and casual tavern-like decor allows you to immerse yourself in the delicious flavors of your dish.
At Wintzell's, you can enjoy family bonding time with the Family Feast, which includes chicken, fish, shrimp, and sides. Then, finish off with a pan of Bread Pudding.
Martin's Restaurant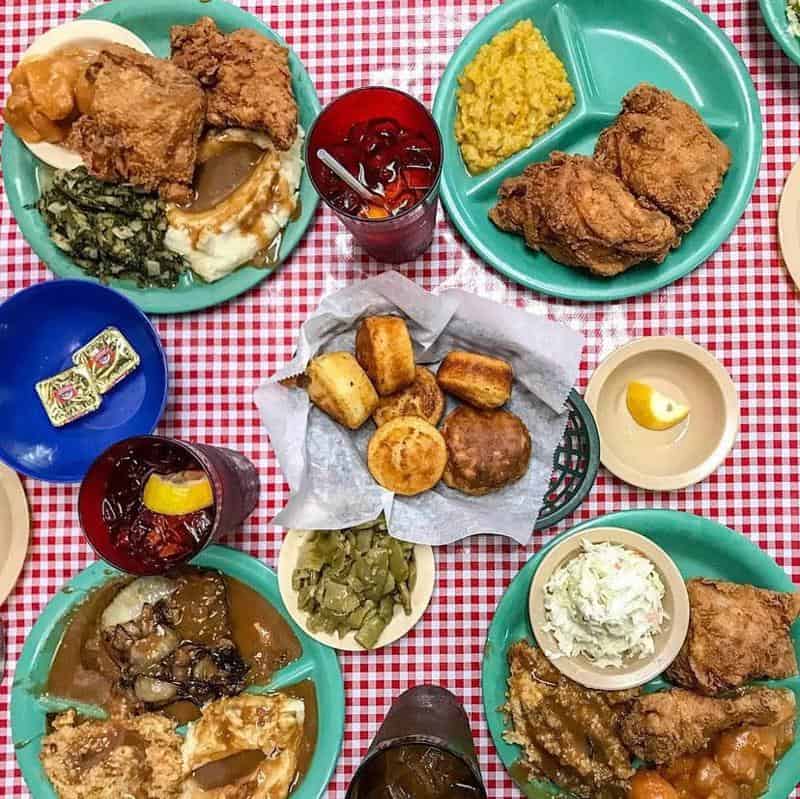 Address: 1796 Carter Hill Rd, Montgomery, AL 36106
Phone: +1 334 265 1767
A family-owned and operated restaurant, Martin's is one of the oldest in Montgomery, having opened in the 1930s. It is a classic family-friendly option in Country Club Shopping Center known for its fried chicken and Southern menu.
A unique attribute of the restaurant is that the menu changes daily and is inspired by the classic home cooking that the owners grew up with. Each day they cook whatever they feel like and serve it to a hungry crowd of happy diners. Specialties include meatloaf, fried catfish, and salmon croquettes.
The restaurant is ideal for family outings due to its relaxed atmosphere and friendly vibe. Martin's Restaurant also gained two awards in 2012, including the readers' choice from the Montgomery advertiser.
Firebirds Wood Fired Grill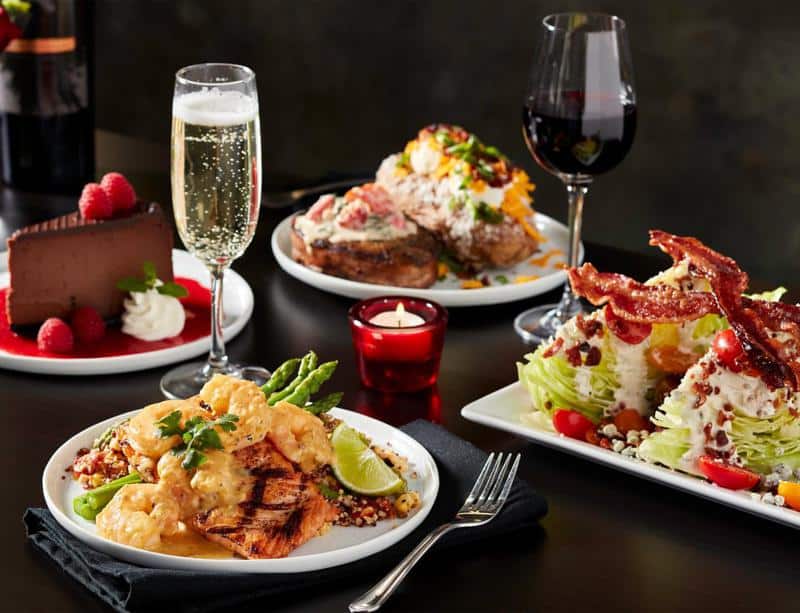 Address: 7078 Eastchase Pkwy, Montgomery, AL 36117
Phone: +1 334 819 5132
Famous for its fancy lodge-like design in The Shoppes at Eastchase, Firebirds Wood Fired Grill is an American steakhouse offering delicious traditional cuisine. All their dishes are designed to satisfy both your taste and your aesthetics.
In fact, this grill is among the good restaurants in Montgomery for its rustic contemporary design and colorful bar shelves. It's a trendy place that serves terrific and photogenic food. It is perfect for dinner guests who love capturing aesthetically beautiful dishes.
For the best dining experience, share a serving of Lobster Spinach Queso with your table. Then, get a cup of Chicken Tortilla Soup and Wood-Fried Blue Cheese Filet with a side of Parmesan Mashed Potatoes for yourself.
Lastly, end your evening with a sweet Chocolate Brownie topped with Vanilla Bean ice cream.
Chappy's Deli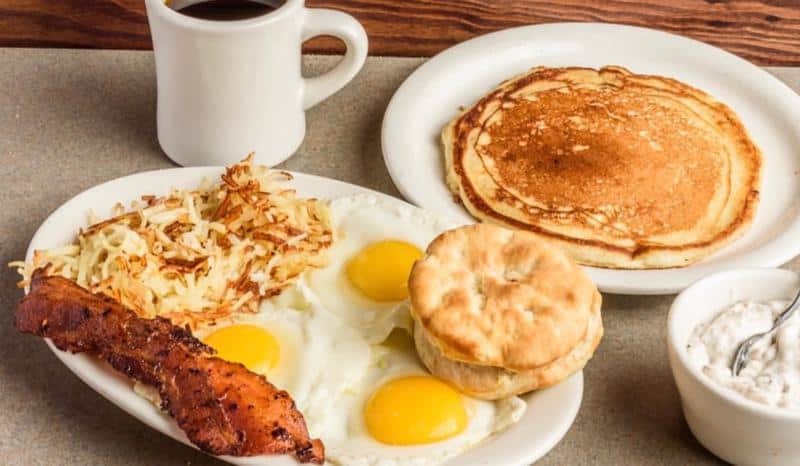 Address: 1611 Perry Hill Rd, Montgomery, AL 36106
Phone: +1 334 279 7477
Chappy's Deli is a locally-owned casual American diner offering breakfast, lunch, and dinner food in a shopping center.
When you're after a relaxing time eating a quick meal, this is the perfect place, especially during breakfast and brunch time. Its large minimalistic dining space is decorated with tables and chairs that will allow you to focus on eating your flavorful meals in peace.
For the best beginning of your day, have an enjoyable morning meal with the Conecuh Wrap with a plate of the Pecan Pancakes. Then, if you have room for dessert, try some of the Banana Pudding Divine.
Sushi Cafe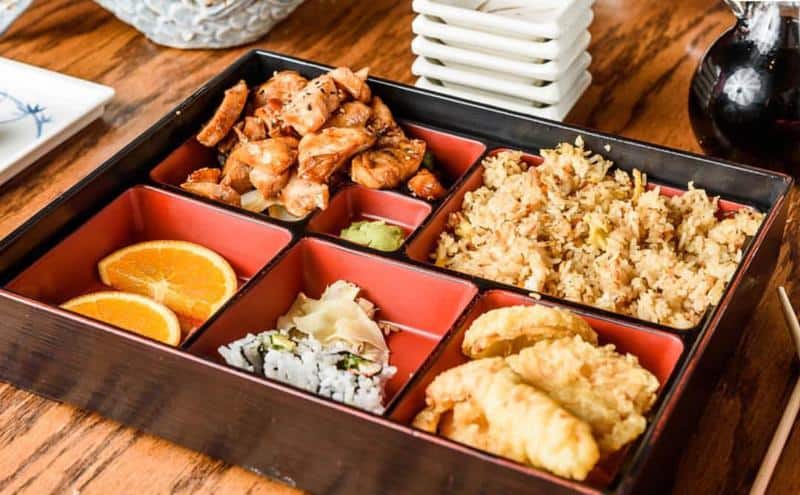 Address: 3004 Zelda Rd, Montgomery, AL 36106
Phone: +1 334 819 7060
If you're craving Asian food, this restaurant is one of the best places to eat since you can chill out in the relaxed digs while eating beautifully plated dishes. Specifically, Sushi Cafe is a laid-back Japanese restaurant mostly known for its sashimi, rolls, and nigiri.
The menu is creative but affordable. All the rolls are creative and unique, but most importantly, very delicious, so you'll surely enjoy your meal. Choose a variety of rolls to try, including the Daniel Special Roll, Geisha Roll, Texas Roll, and Bagel Roll.
However, Sushi Cafe has food that will please any appetite. Whether it is for lunch or dinner, you can always find a good deal. If you aren't in the mood for sushi, you can order one of their Bento Boxes which includes a salad, tempura, rice, and your choice of teriyaki meat.
BB King's Blues Club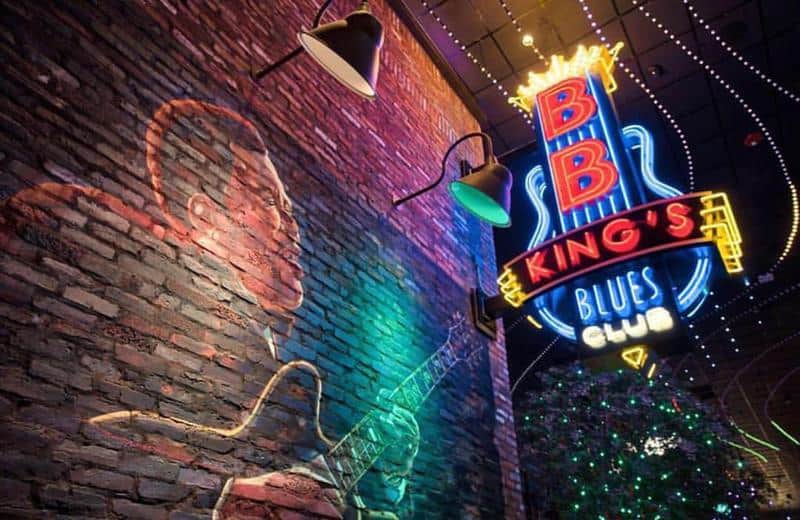 Address: 1801 Eddie L Tullis Rd, Montgomery, AL 36117
Phone: +1 334 514 5247
BB King's is a recreation of the BB King's Blues Club in Beale Street, located in Wind Creek Casino & Hotel Montgomery.
It has become one of the trendiest restaurants in town thanks to its regular live blues music shows. After all, there's nothing better than eating great food while listening to the band playing enjoyable music.
Start your night by pairing your drinks with a serving of BB's Pork Tater Tots. And then, enjoy the mouthwatering BB's Famous Lip Smacking Ribs.
Lek's Railroad Thai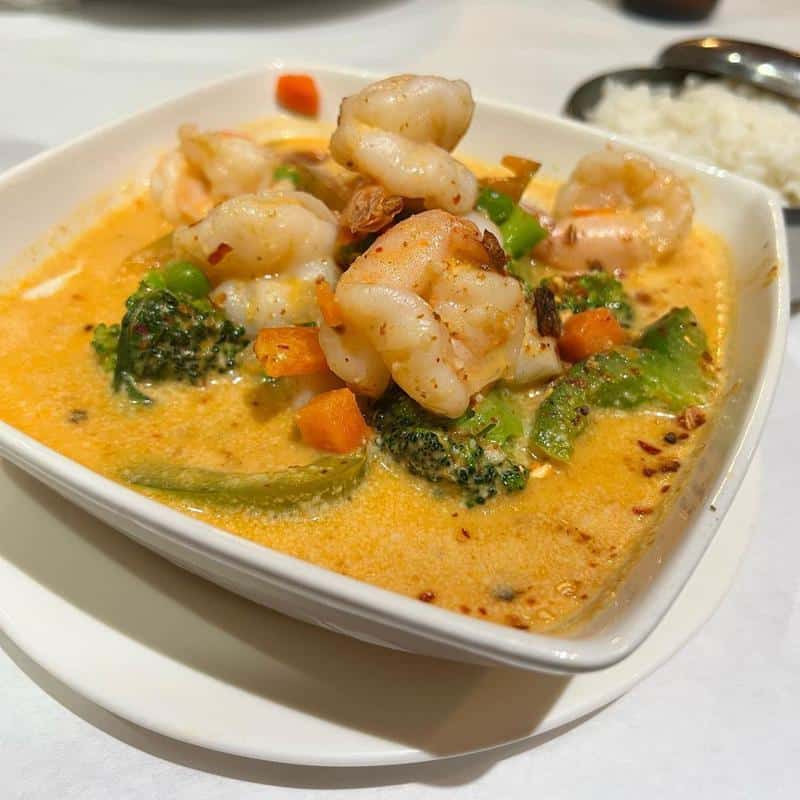 Address: 300 Water St B, Montgomery, AL 36104
Phone: +1 334 269 0708
Located in the historic Union Building, Lek's Railroad Thai is a traditional Thai restaurant. In fact, for adventurous foodies that love to try unique cuisines, this is an excellent option since they only serve authentic Thai dishes. Hence, why it's among the best restaurants in Montgomery.
Furthermore, the restaurant's cool, transparent roof let's natural light cover the patio area creating a more relaxed ambiance. Also, this is the perfect spot for organizing a special event since the patio can accommodate up to 50 guests!
Get the most out of your experience and start with the Appetizer Platter that features spring rolls, wings, wontons, and many more. Then, keep it simple with a bowl of the Crystal Noodle Soup before getting the Kao Pud Ped. Lastly, end your meal with some Coconut Ice Cream.
Filet and Vine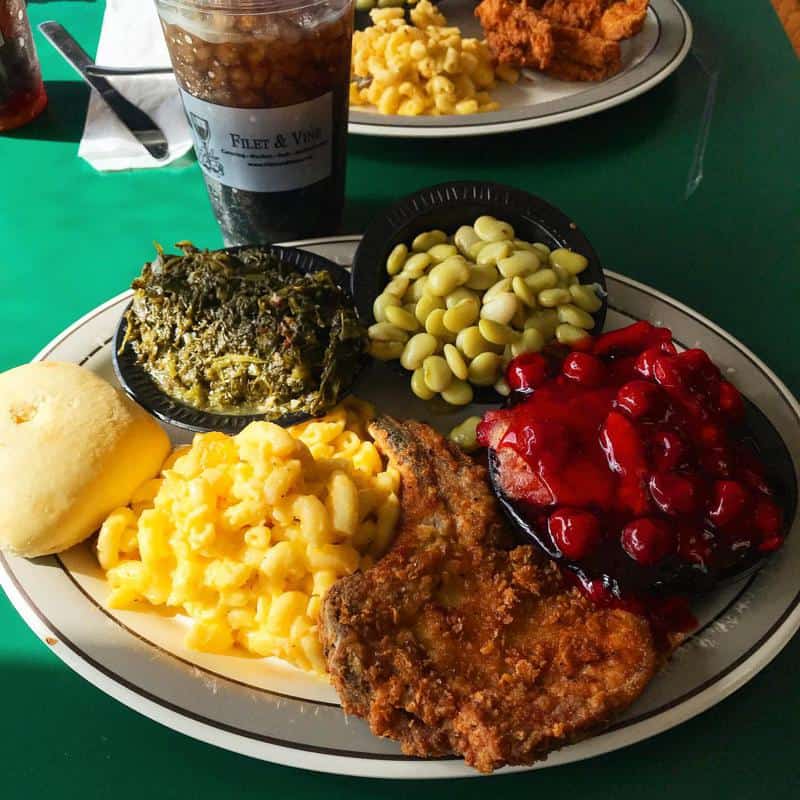 Address: 431 Cloverdale Rd, Montgomery, AL 36106
Phone: +1 334 262 8463
Filet and Vine is a charming wine store, market, and deli that has been around since 1997 in central Montgomery. This place is the best for quick, easy, and great-tasting food, as well as browsing at excellent bottles of wine to take home after your meal.
The daily "hot bar" menu provides diners with cheap but wholesome choices of juicy steaks or marinated chicken with a choice of two sides, all for less than $15.
Although the restaurant doesn't look fancy, it is one of the best places for high-quality meat. After all, all the meat comes from silver sterling or blank Angus certified beef. Furthermore, this is the perfect spot to feel like an actual resident of the town and experience Montgomery as a local.
Read More:
Final Thoughts
Montgomery offers a variety of foods to fit your tastes and desires after a day of exploring the city's importance during the Civil War. Restaurants range from popular national chains to unique local eateries of traditional Southern food and alternative or international cuisines.
Furthermore, you can find some of the best local wines, craft beers, or cocktails at some of these local and unique restaurants.