Once upon a time, Belfast was known for building hundreds of sailing ships. Today, this little town has become a vibrant hub of MidCoast arts, commerce, music, and events.
The town's coastal location provides the ideal launch point for a trip to Islesboro or Deer Isle, as well as marvel at 19th-century grand sea captain's houses.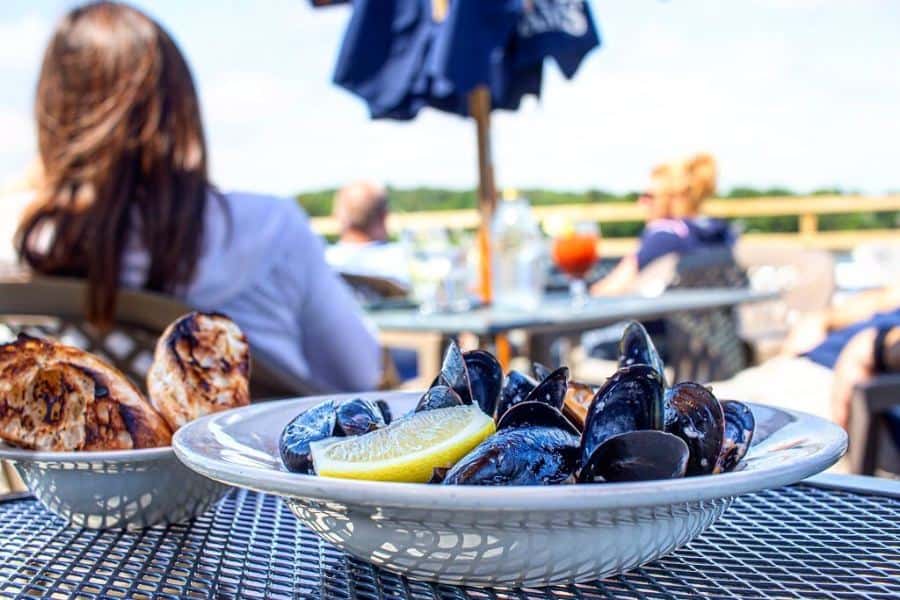 Furthermore, the downtown is dominated by ornate brick buildings that now serve as homes and workshops for a cadre of local artists and artisans.
In addition to its long history and beautiful art, Belfast offers some of the tastiest restaurants on the coast. It is a town with a diverse culinary scene providing local American cuisine, farm-to-table dishes, European and Asian cuisine, and other meals that will satisfy any of your cravings and preferences.
Best Restaurants in Belfast, Maine
Nautilus Seafood & Grill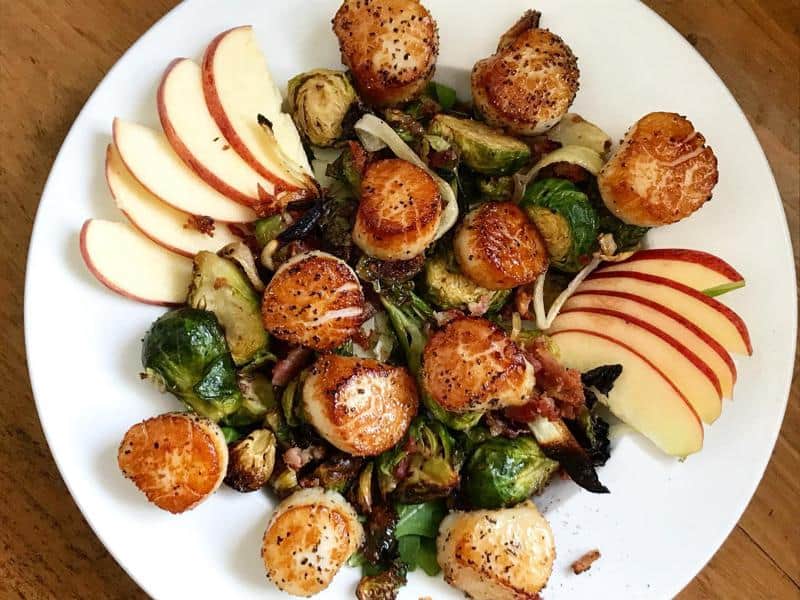 Address: 3 Main St, Belfast, ME 04915
Phone: +1 207 218 4218
Known For: traditional southern cuisine
Nautilus Seafood & Grill is a casual stop serving delectable fresh seafood dishes and mouthwatering steaks. Furthermore, this is the place to go if you want to find southern cuisine in the north.
Generally, the diverse menu makes this restaurant a favorite among locals. The menu includes chicken portobello marsala, sweet Thai chili stir fry, pulled pork poutine, and shrimp scampi. But be sure to enjoy a daily flatbread with salad or a traditional southern dish such as shrimp and grits.
Other popular options include fried calamari and the duck trap smoked salmon plate. For the perfect meal, pair your meal with either a glass of wine or the house margaritas.
Rollie's Bar and Grill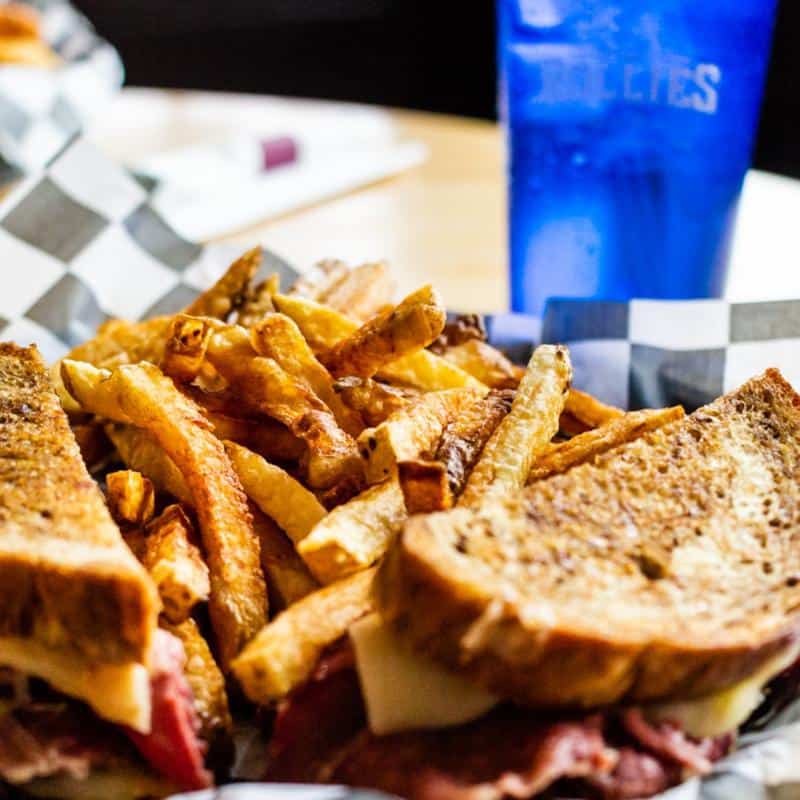 Address: 37 Main St, Belfast, ME 04915
Phone: +1 207 338 4502
Known For: delicious simple bar food
Stop by Rollie's Bar and Grill for a simple meal and atmosphere. It offers sub-shop grub and bar food in a cozy, perfect for a quick lunch with friends or a fast snack for a break.
Amongst the best meals based on locals' preferences are the calzone, baked haddock, chicken parmesan, classic Reuben, and Philly steak and cheese sub.
However, be sure to start your meal with one of the restaurant's fantastic appetizers, like haddock nuggets and harpoon vegetables. Also, include a side dish such as sweet potato fries, pub skins, nachos, and chicken fajita salad.
Delvino's Grill & Pasta House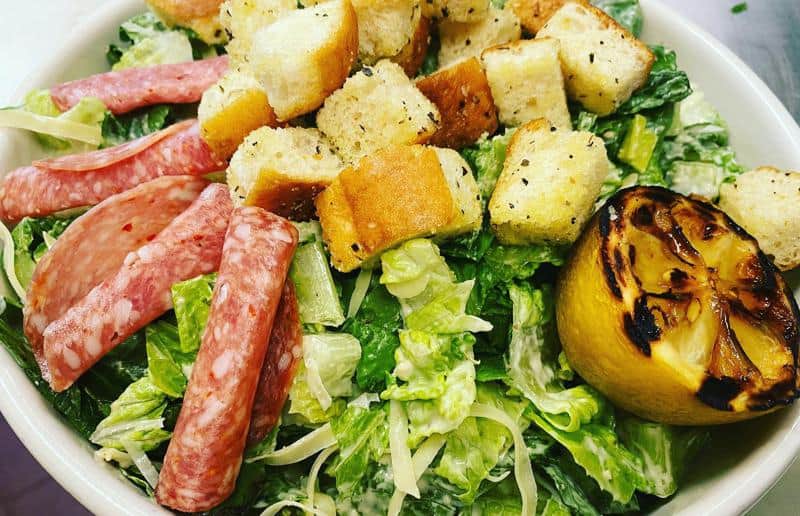 Address: 52 Main St, Belfast, ME 04915
Phone: +1 207 338 4565
Known For: fine dining experience with authentic Italian dishes
Established in 2010, Delvino's Grill and Pasta House is an Italian restaurant offering fine dining to locals and visitors. Expect to experience their passion for food through their hospitality and excellent manners.
They mainly serve traditional recipes from Italy, but they also strive to create new innovative dishes based on classic Italian food. They use only the best ingredients to prepare exceptional meals.
Be prepared to taste some of the best homemade pasta, sauces, and more. All the dishes will surely exceed your expectations. Be sure to try the eggplant parmesan and the delicious tiramisu for the perfect ending to your meal.
Bell the Cat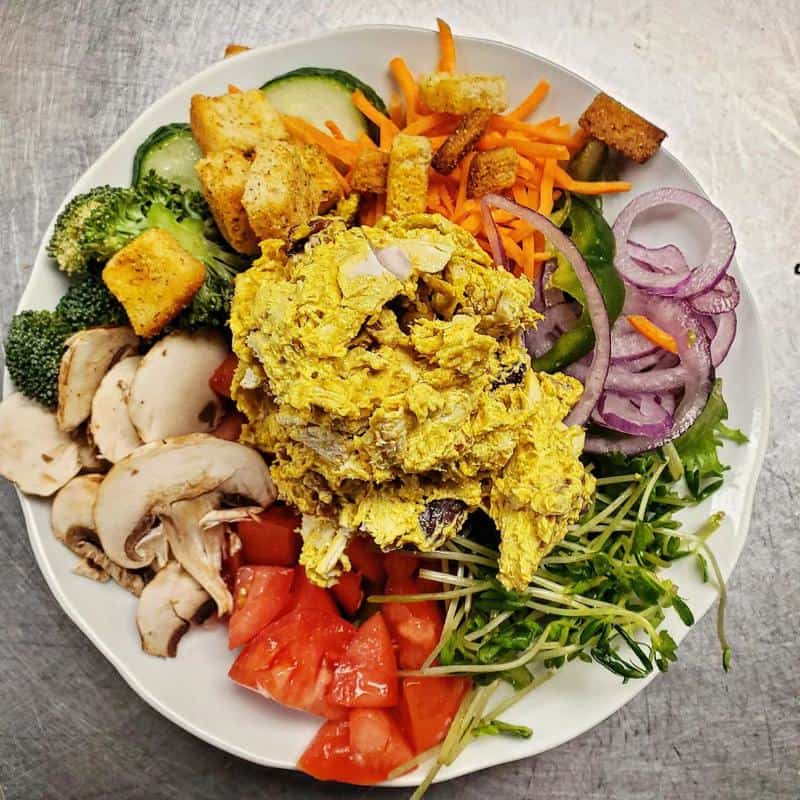 Address: 15 Belmont Ave, Belfast, ME 04915
Phone: +1 207 338 2084
Known For: relaxed and casual environment
Bell the cat is a popular breakfast spot offering tasty American comfort food in a casual and relaxed environment. It is an ideal place to get simple meals to get your day going.
Although a relatively simple eatery, the menu includes fantastic meals for everyone. It offers unique items like feta scallion avocado toast and boar's head roast beef on a French baguette.
Furthermore, the eatery offers weekly specials and a light lunch that includes soups and sandwiches.
Young's Lobster Pound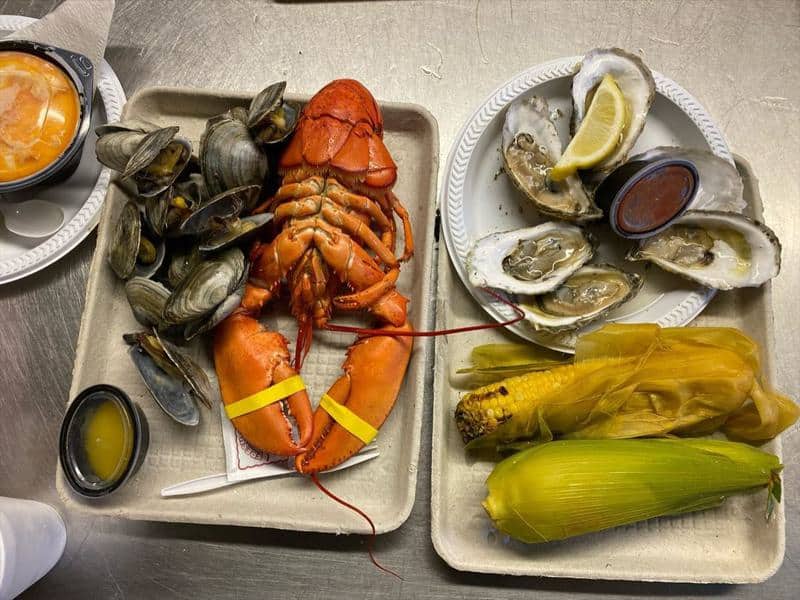 Address: 2 Fairview St, Belfast, ME 04915
Phone: +1 207 338 1160
Known For: New England-style seafood dishes
Young's Lobster Pound is a casual spot for lunch or dinner. It serves American food and specializes in seafood. Specifically, it serves succulent fresh-caught lobster.
Although lobster is undoubtedly the most favored dish, they also serve fresh clams, crabs, scallops, and shrimp. If you prefer something different than seafood, their menu also has from mouthwatering steak to delicious hot dogs.
Overall, Young's Lobster Pound has the best quality seafood at affordable prices that can accommodate everyone's tastes and cravings. Furthermore, it has a homely feel and welcomes the whole family.
Darby's Restaurant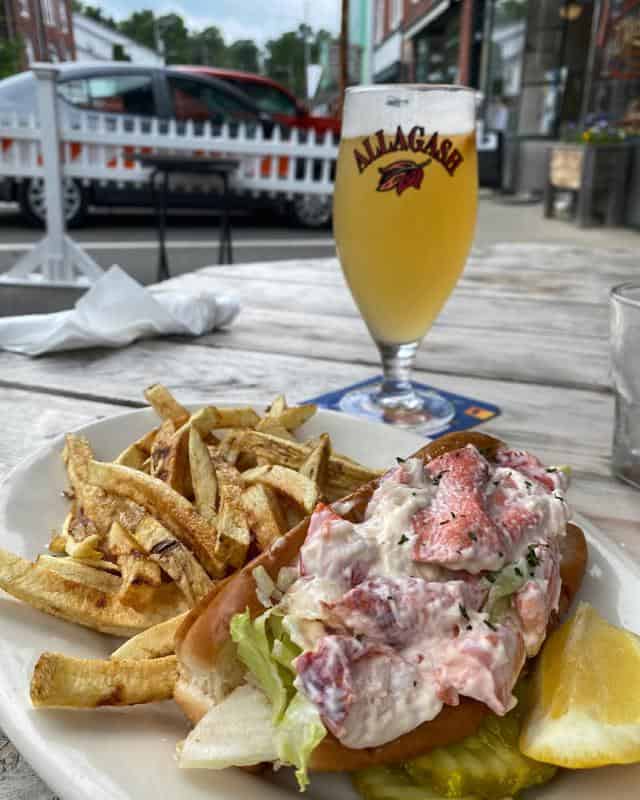 Address: 155 High St, Belfast, ME 04915
Phone: +1 207 338 2339
Known For: restaurant operating for more than 150 years
Founded in 1865, Darby's restaurant is the town's oldest continually operating dining establishment. Therefore, this isn't just a restaurant, it is a historical landmark.
The restaurant's building proudly still features its original walls and tin ceiling. You can choose to dine at the antique bar or sit at one of the many roomy tables in the dining room.
Expect to find deliciously inspired enhanced comfort food made from scratch and prepared with locally produced foods. They serve classic American fares such as soups, chowder, sandwiches and burgers.
Traci's Diner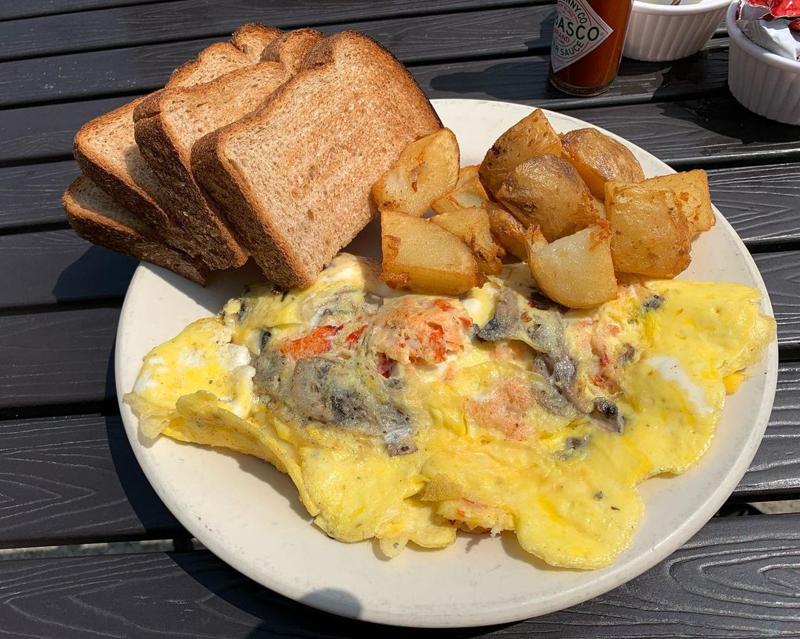 Address: 57 Main St, Belfast, ME 04915
Phone: +1 207 338 6626
Known For: delicious breakfast and brunch meals
Traci's Diner is a quaint restaurant providing a homey vibe with classic breakfast and brunch meals. Inspired by traditional American cuisine, it offers an elevated dining experience.
Specifically, expect to taste fantastic dishes such as tasty corned beef hash with toast and eggs or lobster benedict. They are also known for their omelets, Irish benedict, and the choice to add a stack of buttermilk pancakes to any order.
Generally, Traci's is the ideal spot to start your day with a hearty meal. It has a diverse breakfast menu to satisfy any preference, as well as tasty fresh coffee to energize you.
Dockside Family Restaurant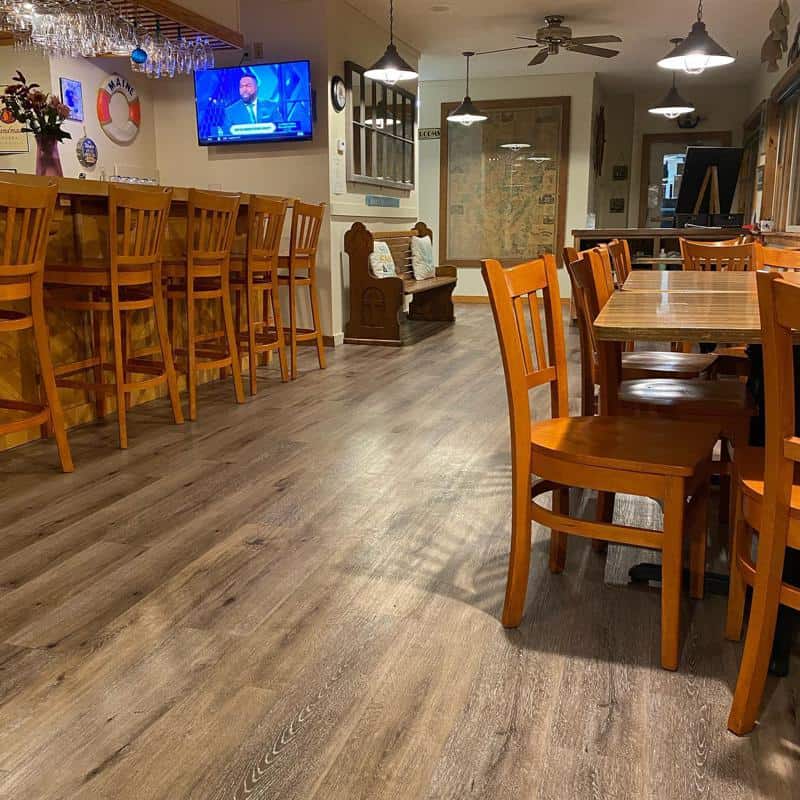 Address: 30 Main St, Belfast, ME 04915
Phone: +1 207 218 1675
Known For: northern-style American cuisine
Dockside Family Restaurant is a cozy restaurant with traditional northern American fare. It has a rather simple menu, but everything is fresh and delicious.
Start your meal with the lobster roll at Dockside Family Restaurant or the chicken salad roll. Otherwise, try their delectable scallop rolls or crabmeat rolls.
Furthermore, at Dockside, you can enjoy Yankee pot roast, surf'n'turf, or even calzones with broccoli and cheese or chicken and portabella.
Lastly, be sure to pair their fried chicken with a cup of scallop stew or lobster stew or haddock chowder for a chilly weather treat.
Alexia's Pizza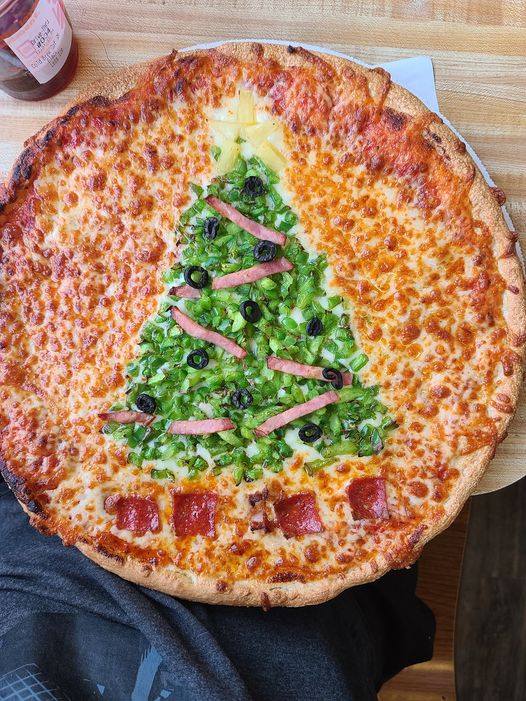 Address: 93 Main St, Belfast, ME 04915
Phone: +1 207 338 9676
Known For: delicious piled-high pizza
If you are looking for the best pizza in Belfast, look no further than Alexia's Pizza. It is a casual dining spot with tasty pizzas and other simple yet delicious meals.
At Alexia's, you can choose to visit for a quick pick-up or delivery order. But still, you can have a quiet dining experience with the best pizza in town inside their quaint restaurant or outdoors on the patio.
The menu includes piled-high pizza, calzones, pasta, subs, and regular sandwiches, as well as chicken dinners. One of their must-try pizzas is the House Special.
Chase's Daily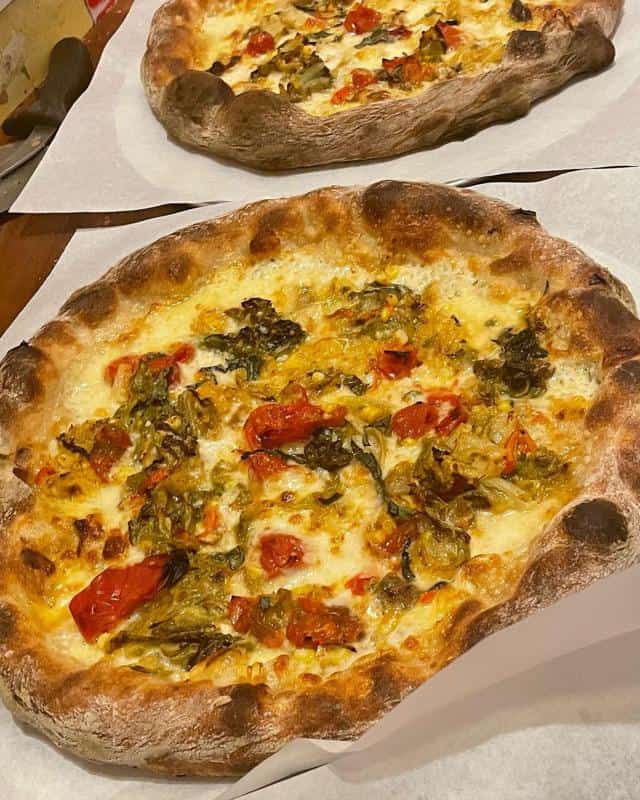 Address: 96 Main St, Belfast, ME 04915
Phone: +1 207 338 0555
Known For: farm-to-table meals
Chase's Daily is a favorite local bistro serving fresh comfort food that will soothe your soul. It offers both baked delicacies and warm dishes, so you can visit for a snack or a hearty meal.
Chase's Daily is family-run, with a friendly ambiance and house-made-from-scratch food. Furthermore, it operates its own farm and offers seasonal produce and farm-to-table meals seasonally.
After finishing your meal, check out the location's florist, who offers fresh-cut flowers. It is a fantastic addition to the restaurant that creates a beautiful ambiance.
Harborwalk Restaurant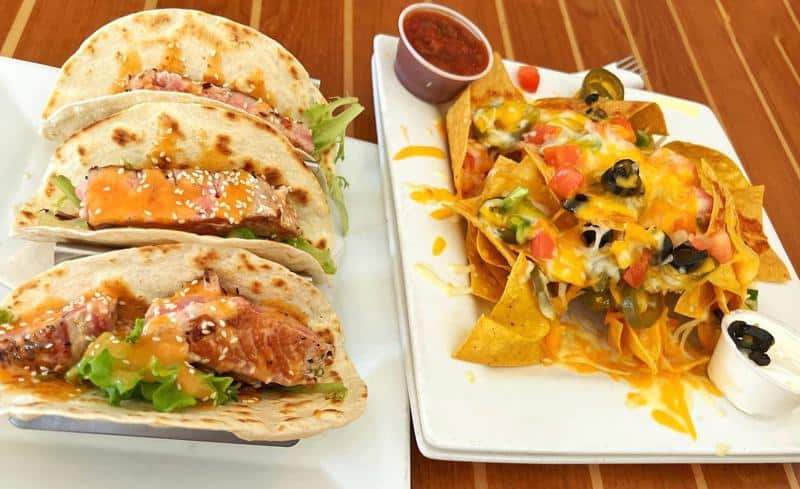 Address: 37 Front St, Belfast, ME 04915
Phone: +1 207 338 0488
Known For: delicious classic American cuisine
Harborwalk Restaurant offers a casual dining experience in a cozy ambiance. It serves classic American comfort food prepared in an old-school style.
The restaurant always uses fresh ingredients, and that's what makes their simple menu exceptional. Expect to find delicious hamburgers and even seafood that will leave you happy and full.
Also, this eatery offers a wide range of beers and great coffee. So, be sure to come along with friends to enjoy a relaxing time on the patio with delicious food and a tasty beer.
China One
Address: 15 Starrett Dr, Belfast, ME 04915
Phone: +1 207 338 0523
Known For: delicious Chinese and other Asian food
If you are looking for different flavors, then be sure to visit China One. It is undoubtedly the best Asian cuisine restaurant in town. As its name implies, this is a Chinese restaurant, but expect to find various delicious Asian meals.
For instance, China One serves vegetarian items such as Szechuan bean curd, rice soup, a mixed vegetable tray, and a family-style bean curd meal. Seafood and meat lovers can sample the fantail shrimp fried chicken wings.
Overall, China One is a must-visit spot if you are craving Chinese food. Furthermore, the restaurant has excellent service and a friendly atmosphere and serves large portions that will definitely satisfy even the hungriest.
Read More:
Final Thoughts
Belfast offers a diverse culinary scene that can satisfy everyone's taste palate and cravings.
It is a city with various eats ranging from elegant fine dining restaurants to unique local bistros of traditional American dishes and alternative or international cuisines.
Furthermore, you can find some of the best local wines, craft beers, and tasty cocktails at pubs and tap rooms, along with delectable snacks.