Brainerd is right in the heart of Minnesota, and the area is known for great family vacations amongst the pines.
Brainerd has a wonderful small-time charm. Being set amongst one of Minnesota's most popular chains of lakes, you can enjoy the water's entertainment. And while you are there, you can relish the sound of the Loons reverberating over the lakes.
A fun fact is that Brainerd was used for some of the location filming in the 1996 hit movie Fargo.
This place has everything you need for a great vacation and is minutes from everything the region offers.
The food scene is pretty respectable, too, with many restaurants of all genres and budgets.
So come to Brainerd and enjoy your food adventure in Minnesota's Playground.
Here are our top picks for dining options in Brainerd:
Best Dining Experience: Ernies on Gull
Best Diner Food: The Skillet Restaurant
Best Ambience: Dennis Drummond Wine Co
Best Restaurants in Brainerd, MN
Ernie's On Gull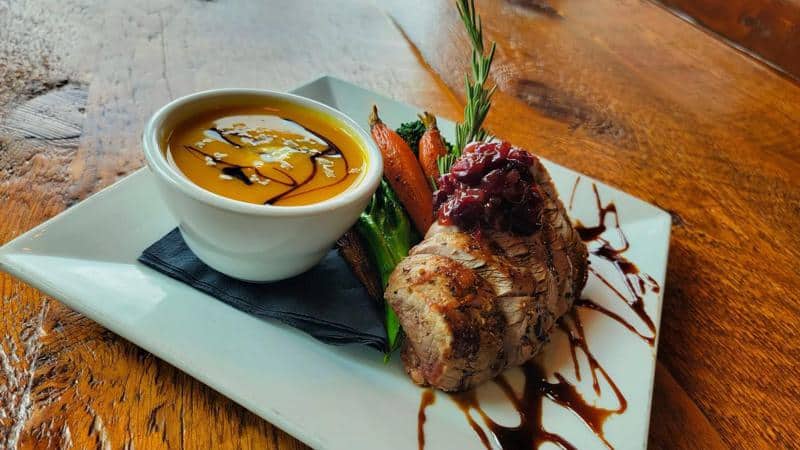 Address: 10424 Squaw Point Rd, Brainerd, MN 56401-3099
Phone: +1 218-829-3918
Best known for: Lake View and American Style food
Ernie's on Gull is open year-round and is situated on the shores of the stunning Gulf Lake. You can dine just feet from the water's edge on the lakeside deck or in the restaurant established in 1917.
You can dock your boat just feet from the front door and enjoy a cocktail or a meal.
The bar menu includes staples such as burgers, sandwiches, and American favorites and is quite large for a bar.
The Main menu carries this theme over with American classics and dishes with influences from around the globe. The starters offer local dishes like Asian-inspired Walleye cake and a more exotic Moroccan short rib nacho.
There are a range of salads, higher-end burgers, and a sandwich menu with some exciting flavors.
The Entrée choice is small, but a Vegetable Paella with the option to add chicken or shrimp would be superb with a glass of wine on the deck.
Indeed the place to visit is Brainerd.
The Classic Grill at Madden's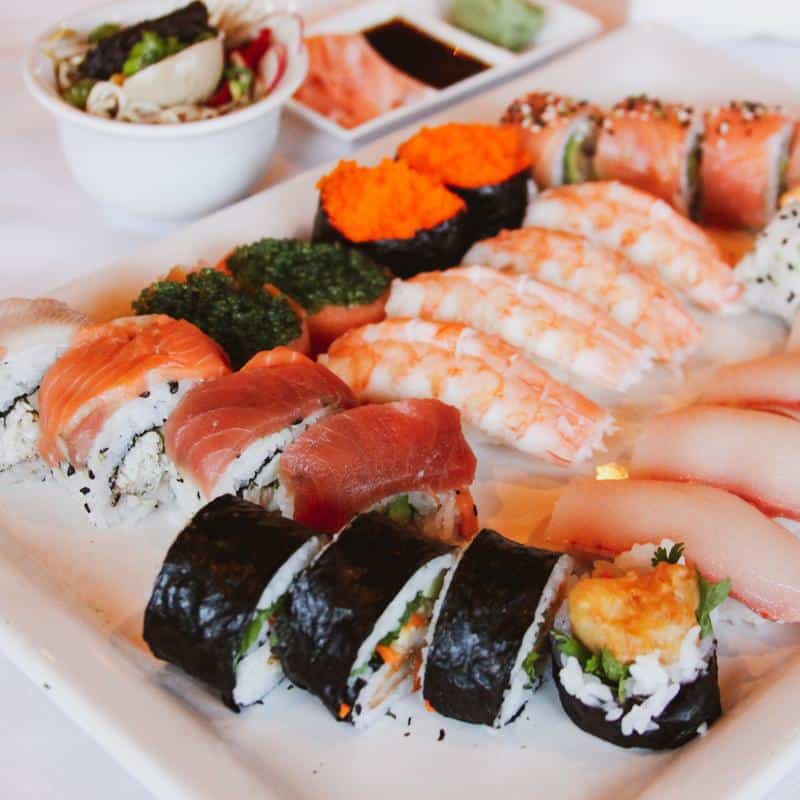 Address: 11266 Pine Beach Peninsula Rd, Brainerd, MN 56401-2599
Phone: +1 218-855-5921
Best known for: Contemporary American
Rated as one of the most beautiful restaurants in Minnesota, you immediately set the bar high when you visit The Classic Grill at Madden's. And they do not fail to deliver.
The restaurant can be found in the heart of lake country. This trendy restaurant opens for lunch and dinner.
The menu is locally inspired and is not overly challenging for a plain eater but generates interest from the ingredient choices.
To start, you could have char sui pork ribs, coconut shrimp, or wings that fit the contemporary American theme.
The salads are plain except for the roasted beet salad with avocado, goat cheese, grapefruit, and herbed vinegarette. Not only delicious sounding but vegetarian to boot.
Entrees are good American fare, and meat eaters are provided for very well. The menu also includes "Classic Features" that offer the Chefs' risotto of the day, a Thai bowl, and a rotating weekly fish dish.
Maddens also has two other restaurants, Mission Point and Fairways; both are highly rated as well.
The Local 218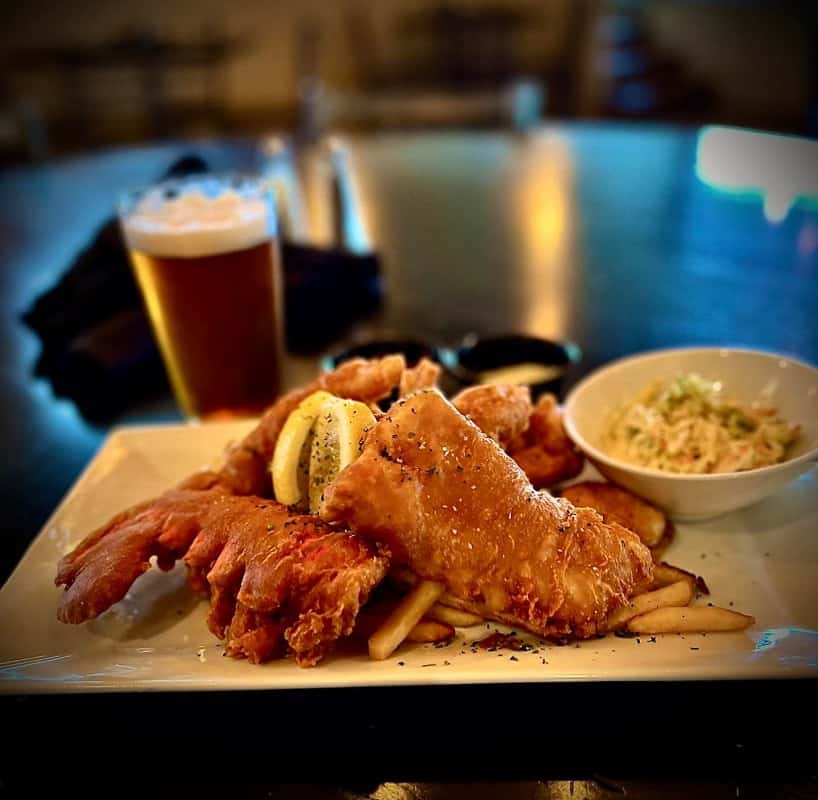 Address: 723 Mill Ave, Brainerd, MN 56401-2815
Phone: +1 218-270-3195
Best known for: American Comfort Food
The Local 218 resides in a rather unassuming building on the outside, but there is a welcoming, modern aesthetic inside. The place has an upscale feel and a casual atmosphere which attracts customers of all ages.
The restaurant has plenty of booth seating by the vast windows, as well as dark wooden table seating, and is lit by a spider-like web of hanging bulbs.
The menu has many familiar dishes and a few nods to Minnesota local cuisine. All the dishes are superbly presented.
All your favorites are there, sandwiches, Chowder, French onion soups, and salads. Meat eaters are treated to Certified Angus Steaks, all served with a choice of Au Gratin, mashed, or baby red potatoes.
There is a delicious sounding Mediterranean pasta dish with scallops and shrimp, kalamata olives, spinach, tomatoes, and feta cheese.
If that is not for you, what about Chicken and Waffles Drizzled with hot honey and served with 100% Maple syrup?
The Skillet Restaurant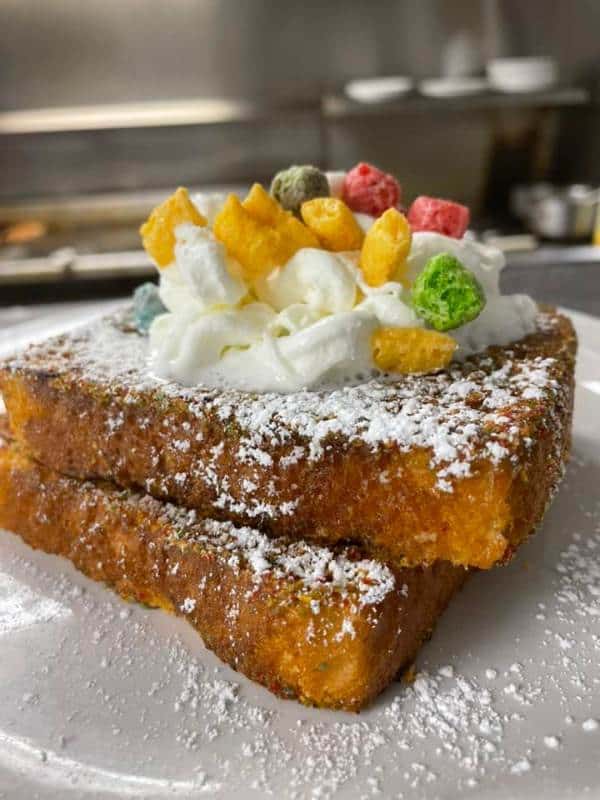 Address: 123 Washington St NE, Brainerd, MN 56401-3150
Phone: +1 218-454-5002
Best known for: Classic Diner Food
The Skillet on Washington Street looks more like a Chinese restaurant than a Diner with a red and black exterior. Once inside, you are in an old-school diner with plenty of booths, table seating, and bar seating.
This is not fine dining; this is good old-fashioned home-cooked food for a hungry diner. You won't find a Jus or Truffle oil, but you will find great food.
They open from 6 am to 3 pm daily for hash browns made from freshly grated potatoes and corn beef made in-house.
All the breakfast and brunch favorites are available. The hand-chalked specials board offers classics such as Country fried chicken or a steak dinner for less than $16.
In fact, everything is very well priced, and they dish out hefty portions.
They offer a choice of home-baked cakes and, according to customers, some of the best caramel rolls ever tasted.
Yesterdays Gone Bar & Grill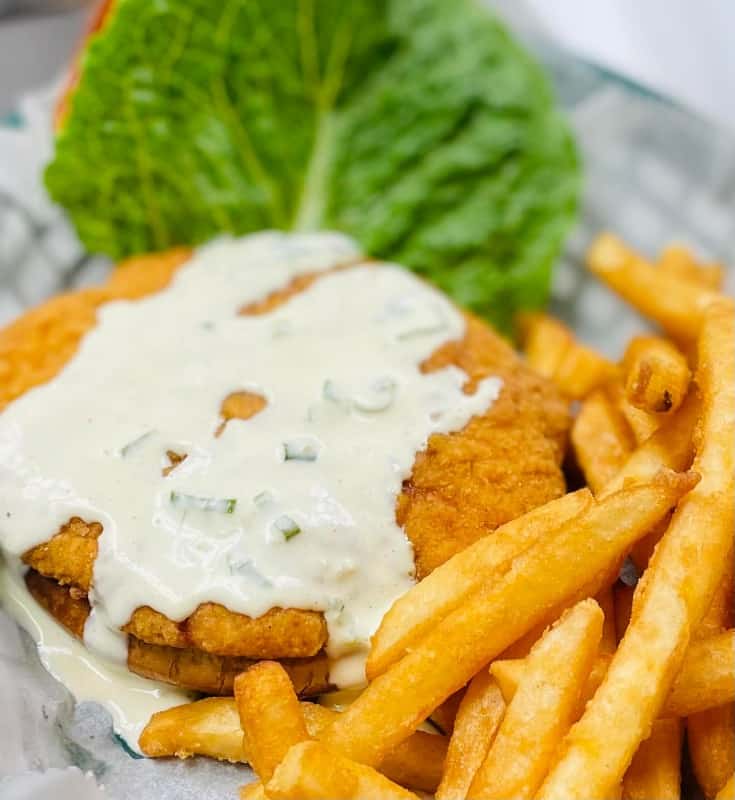 Address: 219 S 9th St, Brainerd, MN 56401-3747
Phone: +1 218-824-2050
Best known for: American Bar food
Yesterdays Gone is a traditional American Bar and grill with décor to match. You will find vintage rock posters, an autographed guitar, electronic darts, and 3 pool tables.
The inside is enormous, and a vast horseshoe bar has fantastic, multi-sided bump-outs that are perfect for a group of friends who want to sit at the bar.
So what can I say about the menu other than it has everything on it you would expect? It includes fresh burgers, wraps, sandwiches, a Happy Hippie salad, a choice of other salads, and over twenty different sauces.
If you are vegetarian, the menu at Yesterdays Gone has more dishes to suit you than most higher-end restaurants, which is astonishing for a Bar.
In fact, the most commented on dish from the menu are the onion rings, which are spectacular according to reviewers.
The kitchen is open till 8pm if you want to eat late, but they are closed Sunday and Monday.
The Fort SteakHouse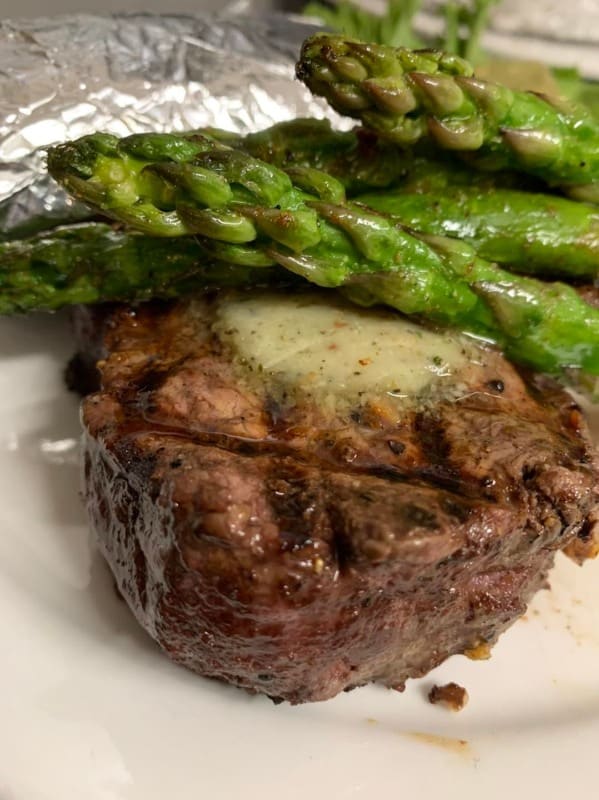 Address: 643 Front St, Fort Ripley, MN 56401-3601
Phone: +1 218-829-7300
Best known for: Steak and the Bar
Dark flooring and black seating make for a moody interior but not dour; The Fort Steakhouse is a superb restaurant for family-friendly dining.
The restaurant is light and airy and very accommodating.
The menu is Americana on a plate, but they do offer Daily specials and a very engaging grill-your-steak experience on Friday and Saturday.
On Wednesday, they have a Chefs choice, Thursday – Homemade BBQ Pork Ribs.
Friday a fish fry and Saturday a Prime Rib dinner with accompaniments for only $25, which is excellent value.
The homemade onion rings are especially worthy of mention as they are singled out as a specialty by guests.
The menu overall is safe, but when executed well can be a triumph; the customers say it is worth visiting, and maybe you should.
Slice On Oak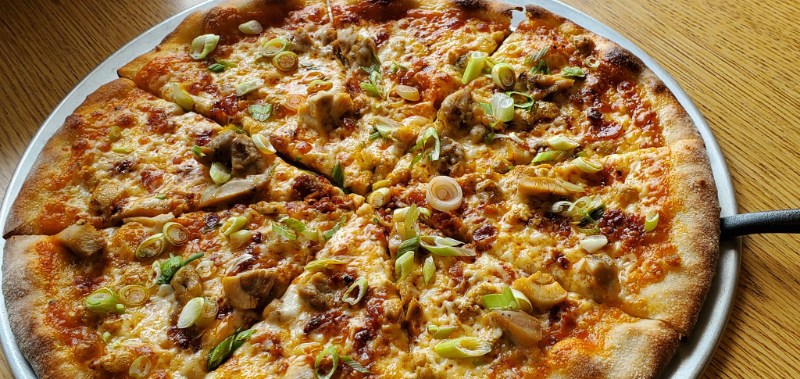 Address: 625 Oak St, Brainerd, MN 56401-3610
Phone: +1 218-454-0560
Best known for: Pizza and Pour Your Own Beer
Slice On Oak is a pizza restaurant and take-out based in Oak Street and is a firm favorite. Inside you will find stunning wooden booths and plenty of table seating arranged in lines for communal pizza sharing.
For starters, you have wings, fried pickles, stuffed breads, and more.
There are 14 house-built pizzas, build your own options, and over 20 additional toppings. It is great to see the opportunity to buy pizza by the slices as not everyone can eat a whole one. There is a basic salad range as well.
The fun starts when you want a beer, pouring your own from a beer wall and paying by the ounce.
They have a popular Sunday offer between 10 and 2 of all-you-can-eat for $10.
The customers say it is worth checking out, so if you are Brainerd looking for pizza, head to Slice on Oak.
612 Station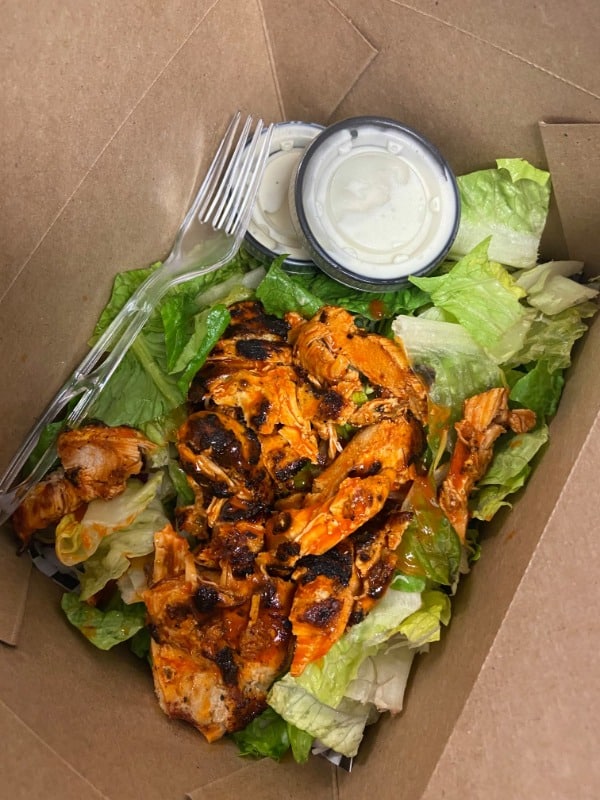 Address: 612 Front St, Brainerd, MN 56401-3602
Phone: +1 218-454-1995
Best known for: Pub Grub and Cheap Drinks
On Front Street is a modest building housing 612 Station. This easy-going bar has been serving an array of pub-grub staples since it opened its doors in December 2016.
There is a huge wooden bar with seating for around 20 and plenty of tables as the inside is vast.
The atmosphere is amiable and casual.
The menu is typical Bar food. Poutine, Burnt pork end, chicken wings, and plenty more favorites. The rest of the menu contains dishes you will be at home with.
Sandwiches, salads, baskets, burgers, and build your own are available at economical prices.
Drinks are well priced, with wine at $6 and tap beer at $4; I'm sure keen prices ensure customers keep coming back.
They have daily specials such as wing baskets for $7.50 and heavily discounted drinks during happy hours.
612 Station is open from 11 until 9 but closed on Sundays, so if you are looking for a quick bite or a cheap beer, stop by.
Dennis Drummond Wine Co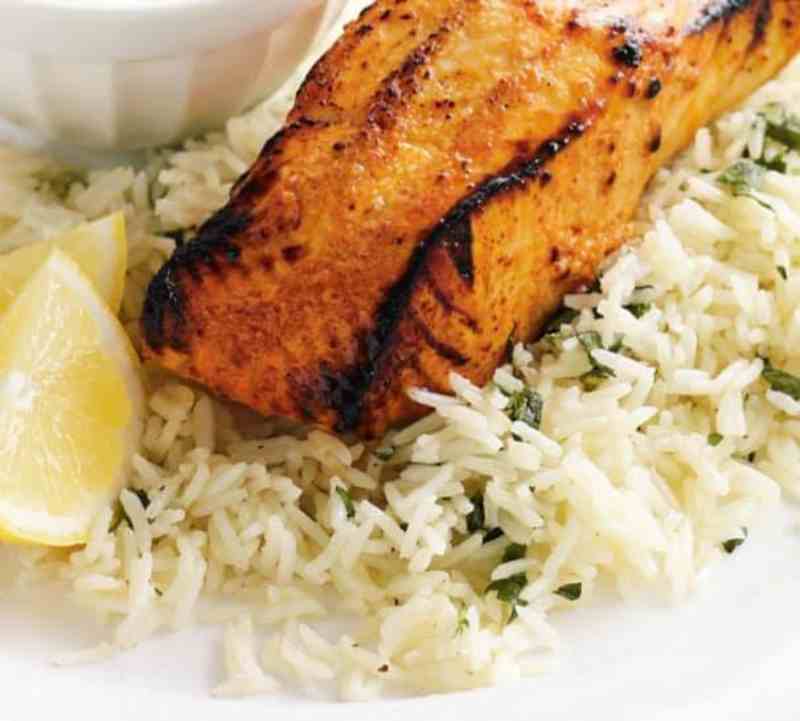 Address: 11919 Thiesse Rd, Brainerd, MN 56401-6562
Phone: +1 218-451-3392
Best known for: Bistro Food and Wines
This winery and bistro have a Funky semi-industrial vibe with black walls acting as chalkboards and an Italian ambiance. A large wooden bar is perfect for a glass of home-produced wine.
Dennis Drummond Wine Co. offers a surprisingly extensive and exciting menu, which is unexpected, as are the competitive prices.
Appetizers are simple with Bruschetta, quesadillas, Kipper Snacks with Crackers, and Italian meatballs on toast as examples. There are soups, salads, pizza, and sandwiches, although the choices in each category are limited.
The Entrees menu, which unusually for these days is served with a side salad, has more choice. Some unusual dishes for the area include Swedish Meatballs over Mashed Potatoes and 1″ Smoked Pork Chop with Potatoes and Kraut.
They are open every day from 11 to 8.30 with happy hours 3-6pm; go and try a meal at a winery for a unique experience.
The Woods Restaurant and Bar
Address: 19624 County Road 3, Brainerd, MN 56401-5280
Phone: +1 218-829-7507
Best known for: Unique Ambience
The Woods Restaurant and Bar is a unique venue in the Brainerd Lakes Area. This gastro pub has a restaurant, full-service bar, outdoor patio & pour-your-own local tap beer wall, and indoor trees.
The interior is like no other, with tree trunks and branches everywhere and the furniture looking as though it was made from the wood with a chainsaw and ax that morning.
It seems they have put the same detail into the menu as into the bar décor. The menu is extensive, and it is difficult to highlight its virtues in a few lines.
It is best I leave you in suspense and let you enjoy the ordering experience from this excellent menu. All I will say is that vegetarians will be fine dining here.
Also Read: Best Restaurants in Stillwater, MN
Conclusion
Well, Brainerd may be famous for the lakes and pine forests. Still, it will soon become famous for its gastronomic offerings and unique venues.
Map of Best Brainerd Restaurants