You'll find a lot of popular chain restaurants in Boardman like the famous family spot – The Olive Garden, good-old Chic-fil-A, and Texas Roadhouse. But the place has a lot more to offer to satiate your gastronomic desires.
With an enchanting patio and star-lit backdrop of Aqua Pazzo, cozy patios with firepits exuding seamless local charm at Magic Pub Tree and Eatery, and expertly grilled steaks in swanky steakhouses, there are some distinct local experiences that you must try.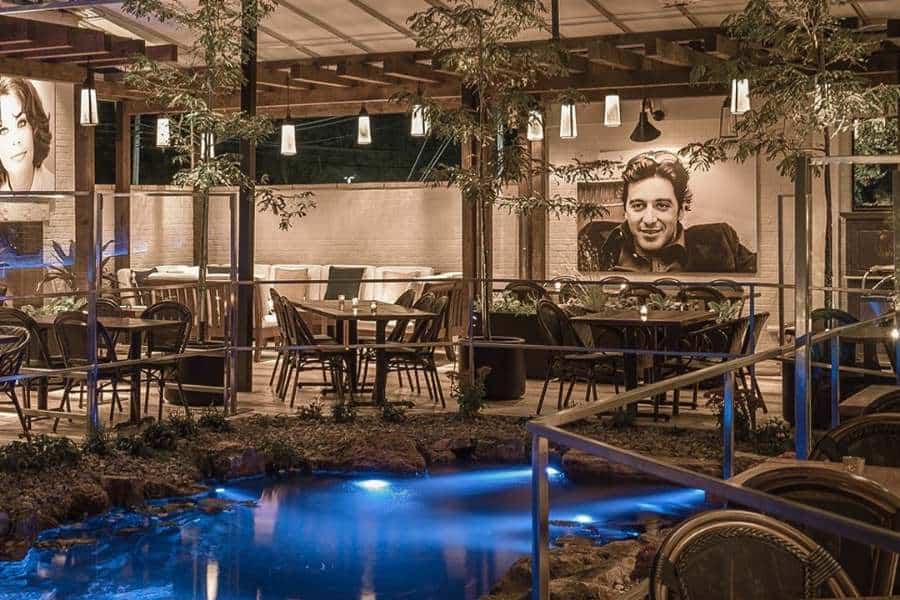 Check out the best restaurants in Boardman on our list and find out what's so special about them.
Best Overall Restaurant: Blue Wolf Tavern
Best Restaurant with Patio: Aqua Pazzo
Best Romantic Restaurant: Michael Alberini's Restaurant
Best Family-Friendly Restaurant: Aladdin's Eatery Boardman
Best Restaurants in Boardman, Ohio
Blue Wolf Tavern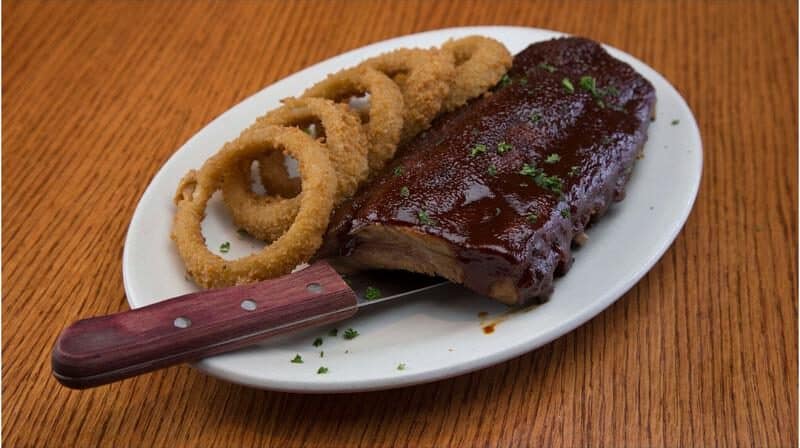 Address: 1295 Boardman-Canfield Rd, Boardman, OH 44512
Known for: Lovely setup with exclusive menus and seasonal delights
Awaken your hunger with scrumptiously prepared meals at Blue Wolf Tavern. The dedicated servers make sure your food is served just the way you like it – be it extra pickles or no onions!
The restaurant likes to keep things interesting by offering something unique every day of the week. For instance, the Game Day Specials have exclusive menus during all NFL and OSU games, a seasonal menu tantalizes your tastebuds with familiar flavors of peppermints and pumpkin spice, and Half-Off Pasta Thursday to recreate the Lady and the Tramp spaghetti moment with your beau.
The restaurant has a lot of personality with seasonal décor to warm you up from inside and intimate booths for date nights. Enjoy a variety of elevated American dishes with farm-to-fork delights by executive chef Joe Rzonsa.
Aqua Pazzo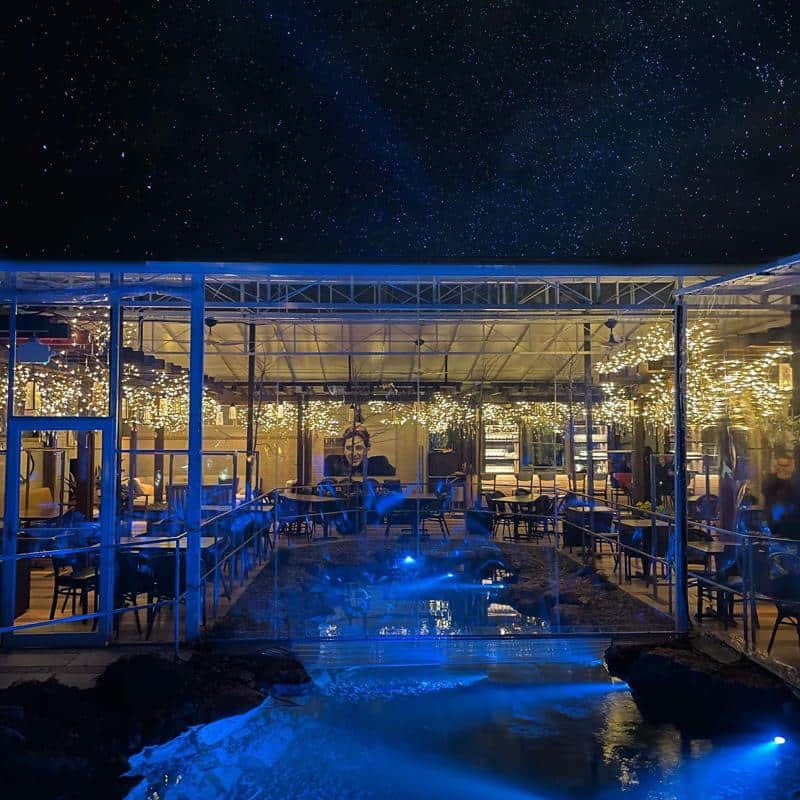 Address: 492 McClurg Rd, Youngstown, OH 44512
Known for: Enchanting ambiance with outdoor seating and authentic Italian fare
MangiaBene,RidiSpesso,Ama Molto! (Eat well, laugh often, and love much) at Aqua Pazzo. The effortlessly cool and warmly inviting Italian restaurant brings people together over indulgent Italian fare and a convivial ambiance.
With a gorgeous outdoor setting embroidered with a star-studded sky and superb Italian flavors, you are sure to have an unforgettable evening at this special place. Although the menu is pricey, the taste and environment are well worth it.
You'll find all your classic Italian favorites on the menu including fresh salads and hearty bowls of soup, pasta, and charcuterie boards to pair with wine, and special dinner entrées. The Napoletana Pizzas are baked in an Italian Mugnaini wood-fired oven, and whole-wheat and gluten-free options are available upon request.
Michael Alberini's Restaurant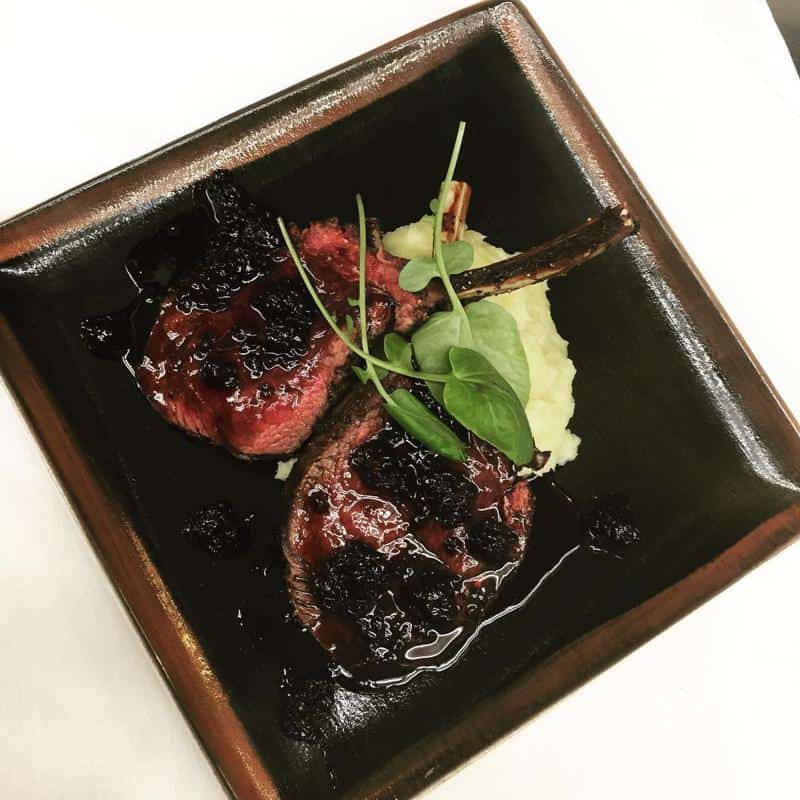 Address: 1140 Boardman Poland Rd, Youngstown, OH 44514
Known for: Fine dining experience with international cuisines
Nestled in the finest neighborhood of Broadman, Michael Alberini's Restaurant combines casual and fine dining with a laidback yet refined ambiance and international cuisines.
Perfect for family dinners and romantic dates, the versatile spot has something for everyone with vegan-friendly options on the menu.
Try something from their globally-inspired entrées like the Pepper Crusted Elk Rack in a rich blackberry port wine reduction. Pair the entrées with your favorite wine from their selection of over 100 labels.
Aladdin's Eatery Boardman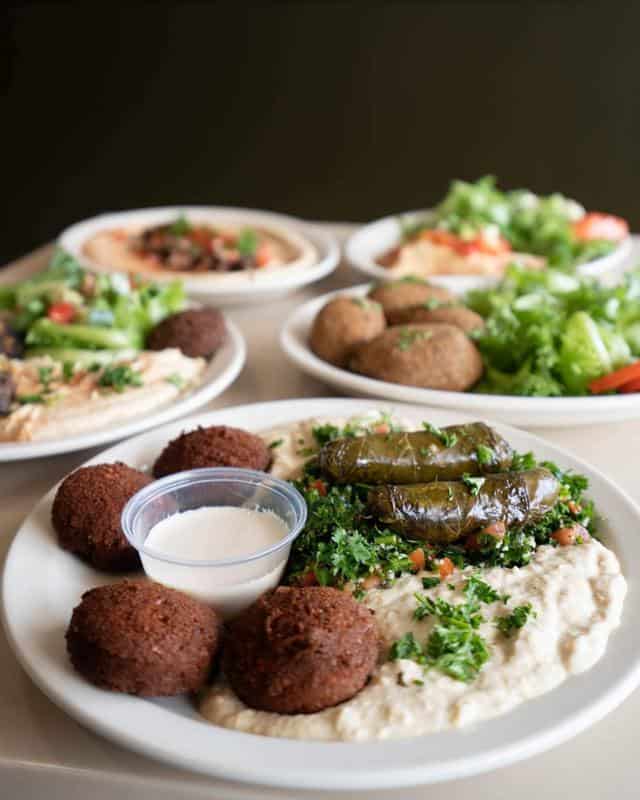 Address: 7325 South Ave, Boardman, OH 44512
Known for: Delicious falafel and hummus with Mediterranean meats
Want to enjoy your cheat meals without feeling too guilty? Try Aladdin's Eatery for delicious yet healthy and fresh Lebanese food. The inventive and modern restaurant serves Mediterranean and American dishes in a refreshing ambiance.
You'll be impressed by their selection of meats and vegan and vegetarian options that taste just as good. For instance, their crispy and crunchy Falafel are some of the best you'll ever have and taste impeccably with house-made hummus.
The family-friendly restaurant also has a kid's menu, gluten-free options, and rich and hearty smoothies. The Vegetarian Combo serves samples of house favorites where the world-class falafels are paired with baba ganouj, tabouli, and dawali in a tangy tahini lemon dressing.
BJ's Restaurant and Brewhouse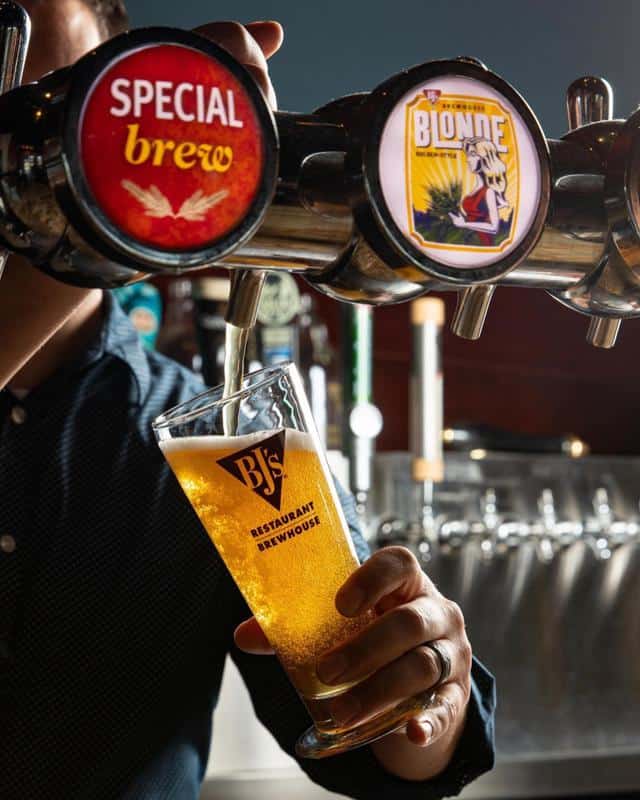 Address: Southern Park Mall, 7327 Market St, Boardman, OH 44512
Known for: A wide list of house brews, beers-to-go, and classic pub fare
Head down to BJ's Restaurant and Brewhouse for a fun-filled hang out with friends over your favorite pub delights and an impressive selection of house brews. Filled with classic American charm and a relaxed ambiance, it is a beloved locals' favorite spot for beers and snacks.
You'll find all the traditional American staples on the menu along with the "Enlightened Entrées" for healthy options and"Slow-Roasted Entrees" for fall-off-the-bone meats.
Also, try one of their handcrafted burgers or stop by for a light lunch of tacos and sandwiches. If by chance you don't get to drink their lip-smacking beers to your heart's content, grab some beer cans to go with their 6-pack house brews.
LongHorn Steakhouse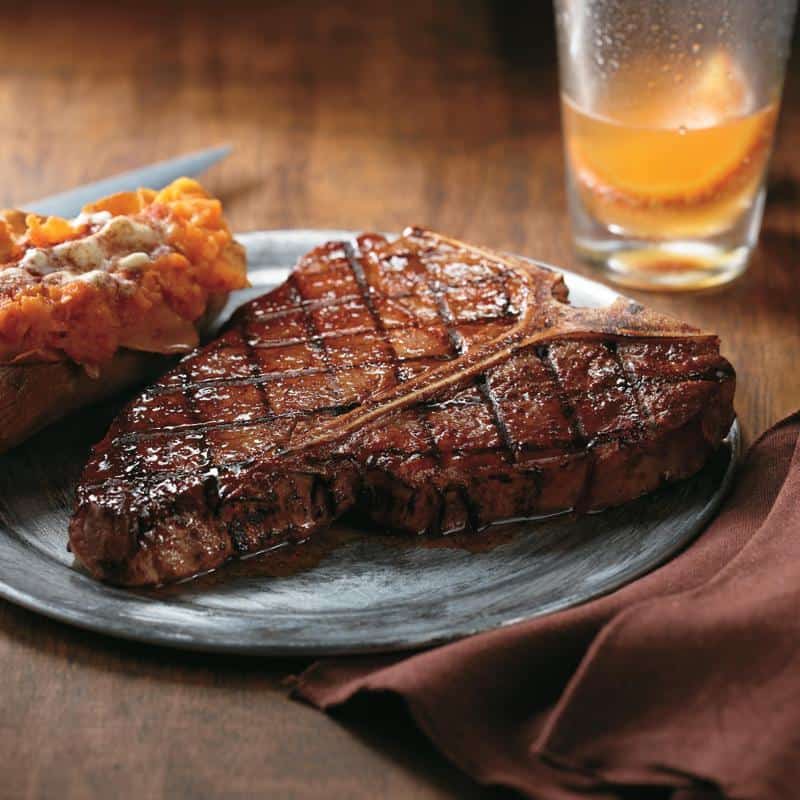 Address: 953 Boardman Poland Rd, Boardman, OH 44512
Known for: Expertly grilled steaks in a relaxed atmosphere
Feast on boldly seasoned steaks and classic sides at LongHorn Steakhouse. The tasteful and laidback atmosphere invites you to try house favorites expertly grilled by Grill Masters.
Whether you stop by for a quick lunch or dinner, you will leave with a belly full of love! The menu is filled with grilled meats including beef, ribs, chicken, and fish. The full-sized Steakhouse lunch plates have a wide selection of cheeseburgers and ribeye sandwiches.
The Fire-Grilled T-Bone is out of this world and pairs well with the drinks they have on the menu. Save some room for the Chocolate Stampede before you head out!
Pho Saigon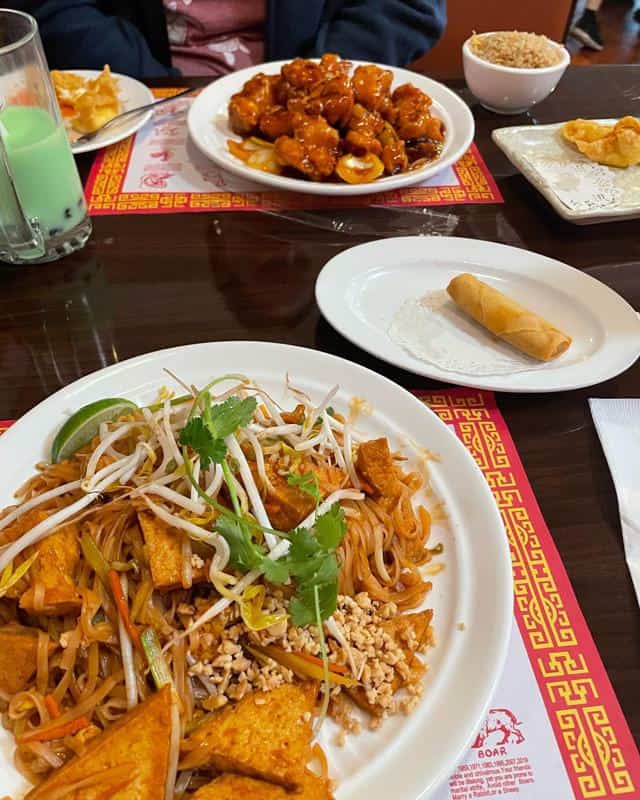 Address: 6532 South Ave, Boardman, OH 44512
Known for: Authentic Vietnamese dishes with a few classic Chinese items
Celebrate your love for Asian cuisine at Pho Saigon. The humble and unpretentious eatery serves authentic Vietnamese and Chinese dishes in a brightly lit and colorful space with friendly servers.
People pour in throughout the day to get a taste of their Vietnamese noodle soup, especially in winter. You will also find the menu loaded with familiar Chinese appetizers and entrées.
Start your evenings with egg rolls and a clear or noodle soup with sliced chicken and vegetables. Another famous variety is the Vermicelli Rice Noodles available in nine varieties and Steamed Rice Plates with grilled meats.
Magic Tree Pub & Eatery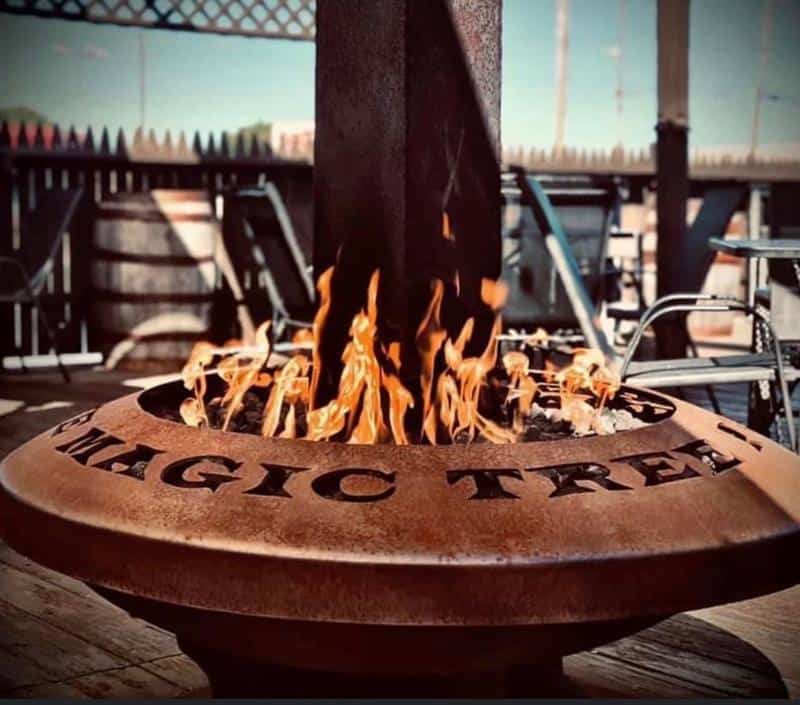 Address: 7463 South Ave, Youngstown, OH 44512
Known for: 41 beers and 8 wines always on tap and lovely patio setting with a fire pit
Magic Tree Pub & Eatery welcomes you to feast on fresh and tasty American dishes, drink from a huge collection of drafts, and celebrate your special moments in style. The friendly tavern is pretty charming and has a picturesque patio with a fire pit to cozy up with your favorite beers on chilly evenings.
As its name suggests, the place has a magical touch and makes your night-outs truly enchanting. The restaurant has 41 beers and 8 wines always on tap with a dedicated bar area for Belgian beers and an eclectic mix.
The house-made nitro coffee is also available for a caffeine boost. Pair your favorite drinks with chicken tenders and pretzels for a casual dine-in, and save some room for decadent desserts like the Double Chocolate Cheesecake.
Springfield Grille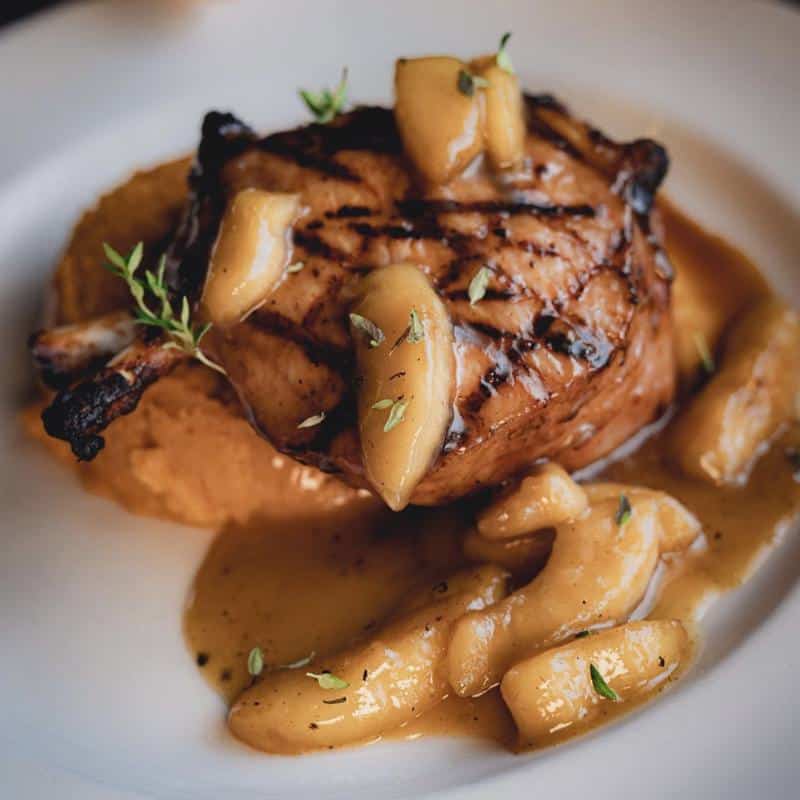 Address: 7413 Tiffany S, Youngstown, OH 44514
Known for: Refined interiors with famous Angus beef and Champagne Sunday Brunch
Springfield Grillewelcomes you with a touch of sophistication and the town's famed Springfield Angus Beef. The fine dining steakhouse has glossy interiors with rich Mahogany wood-accented furnishing, white tablecloths, and dim lighting with fire pits and table lamps.
The setting is just right for an intimate date night. Enjoy familiar American classics like steak and fresh seafood, pasta, salads, and sandwiches along with sinfully rich and divine sweet confections by in-house pastry chefs.
The full bar has a wide selection of wines and cocktail mixers with a Remington statue hiding behind its interiors. The Champagne Sunday Brunch is also quite famous and has all the typical American breakfast delights with boozy beverages.
Mission BBQ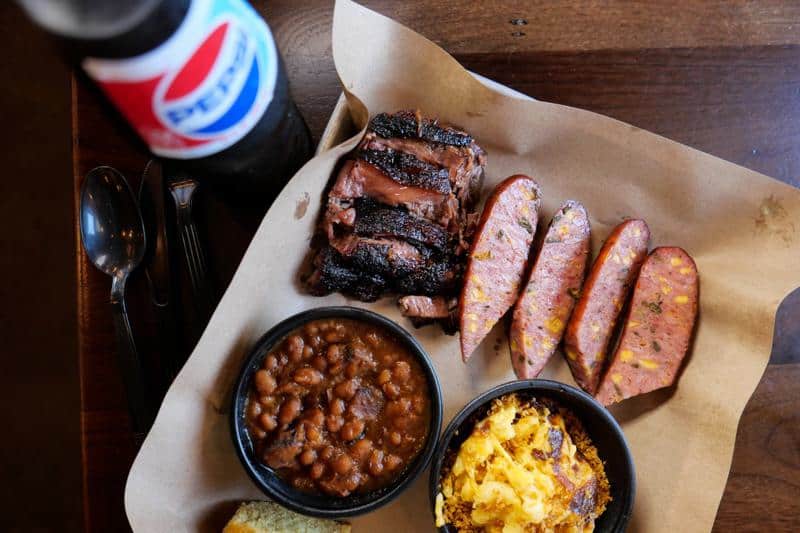 Address: 1051 Boardman Poland Rd, Youngstown, OH 44514
Known for: Delicious barbecue meats and immense nationalistic spirit
Celebrate your love for barbecue meats and traditional sides at the well-known Mission BBQ. Paying tribute to soldiers and first responders with nostalgic and sentimental accents and memorabilia, it is a casual chain restaurant with a thoughtful layout.
The restaurant effortlessly serves its mission of giving back to the community – especially veterans with fundraisers and supporting vital charities. The official website and social media profiles also share heartfelt stories and go above and beyond to accommodate national heroes.
As for the food, no matter what you order, as long as you are a fan of barbecue, you won't be disappointed! Try the Two Meat Sampler with classic sides of baked beans and mac-n-cheese and wash it down with a good-old Pepsi.
Stonebridge Grille& Tavern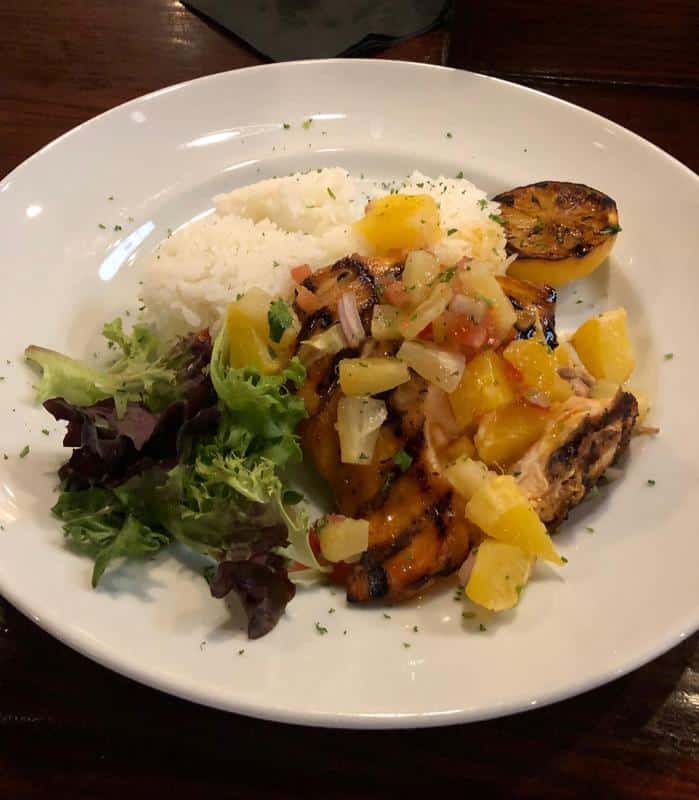 Address: 1497 Boardman-Canfield Rd, Youngstown, OH 44512
Known for: Grilled meats, daily specials, and full-service bar
Relish grilled delights made from scratch daily with classic sides and cocktails at Stonebridge Grille& Tavern. The moderately priced restaurant has a casual and relaxed ambiance in a lively bistro setting.
From casual bites to sprawling banquets and seasonal delights, the friendly spot has a lot to offer. The Certified Angus Beef is quite famous but one can't say no to the succulent grilled salmon, award-winning baby back ribs, and a variety of pasta either.
The dark wood layout and dim lighting make it a great place to stop by for drinks after work. When the weather is nice, take your drinks to the patio and enjoy something from the grill or daily specials.
Café India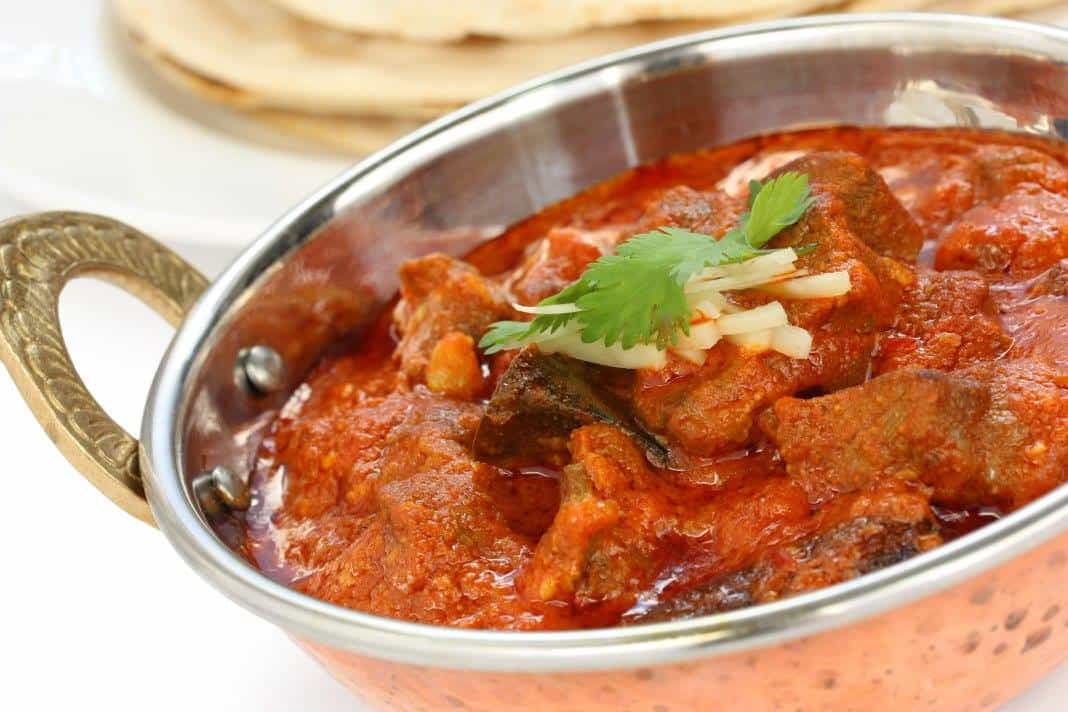 Address: Presidential Square Shopping Center, 813 Boardman Poland Rd, Boardman, OH 44512
Known for: Authentic Indian fare and lunch buffets
Wafting with the aroma of charred tikkas and exotic curries, Café India welcomes you in a cozy setting with authentic Indian fare. The eatery is located in a strip mall and serves a delicious lunch buffet every day featuring popular Indian dishes and an a la carte menu.
Visitors love the casual ambiance, friendly service, and large portions of their favorite food – with Tikka Masala being the star dish on their menu. Fluffy naans and crispy samosas accompany this Indian delicacy with perfect seasoning and familiar flavors.
They also serve a variety of appetizers so if you are looking for some light snacking in the middle of a shopping spree, stop by for an indulgent serving of Samosa Chaat. For curry lovers, the Lamb Rogan Josh is an obvious choice pairing well with the long-grained basmati rice and naan.
Little Greek Fresh Grill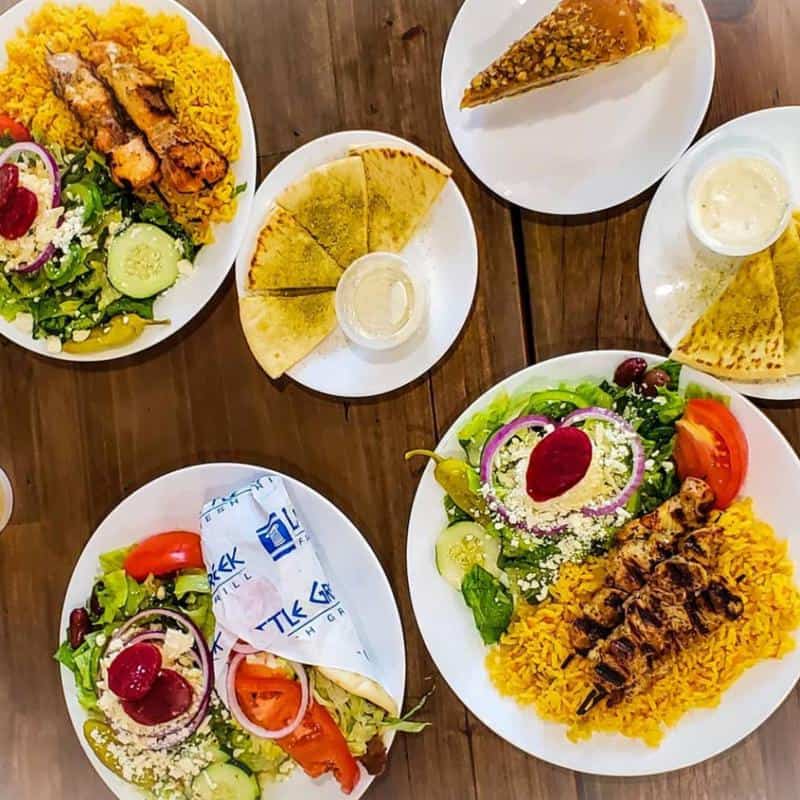 Address: 220 Boardman-Canfield Rd, Boardman, OH 44512
Known for: Fresh and affordable Greek cuisine and catering service
Little Greek Fresh Grill is an affordable Greek restaurant in Boardman with a relaxed casual dining experience. If you are a fan of Mediterranean cuisine, you will find their traditional meals and generous portions quite satisfying and satiating.
Besides the standard lunch and dinners, the restaurant also caters to large groups with everything prepared fresh and labeled properly. If you are not particularly hungry, we still urge you to stop by to get your hands on the heavenly divine Baklavas.
From authentic Dolmas (grape leaves appetizer) to Gyros overflowing with stuffing, everything is consistently good and budget-friendly.
Caffe Capri Italian Bar and Grille
Address: 8000 Market St, Boardman, OH 44512
Known for: Tuscan-themed Italian restaurant with a traditional menu
Enliven your senses with a refreshing Tuscany theme and colorful accents at Caffe Capri. The homely family-run Southern Italian restaurant is seamlessly classy and ideal for dates and family dinners.
It is located on Boardman's Market Street and exudes southern Italian charm both from its interiors and the meticulously crafted menu. From house specials to classic appetizers and salads, you will be delighted by the variety and authenticity of flavors.
All dinner entrées are served with Caffe Capri's dinner salad and freshly baked bread with a side of your choice. The Specialita Della Casa has the famous Scallops Duchese in a Swiss cheese cream sauce that will make you keep coming back for more.
Read More:
Conclusion
The restaurants on our list offer the best culinary experience Boardman has to offer. Stop by for hearty buffets, quick lunches, intimate dates, and tasteful live music with a patio setting and we promise you won't be disappointed.