Tremont is a popular Cleveland neighborhood thanks to its university-themed street titles like "Literary Road" or "Professor Avenue." It's a spot of cultural heaven, with places such as the A Christmas Story House and Museum attracting thousands of tourists. But Tremont is also Cleveland's original foodie neighborhood.
Less than a mile southwest of downtown Cleveland, Tremont is still home to some of the best restaurants in the city. From Cleveland staples to the coolest brunch spots, Tremont has plenty of spots you can dine.
Keep on reading to discover the best 14 restaurants to visit in Tremont, Cleveland.
Best Restaurants in Tremont, Cleveland
The Bourbon Street Barrel Room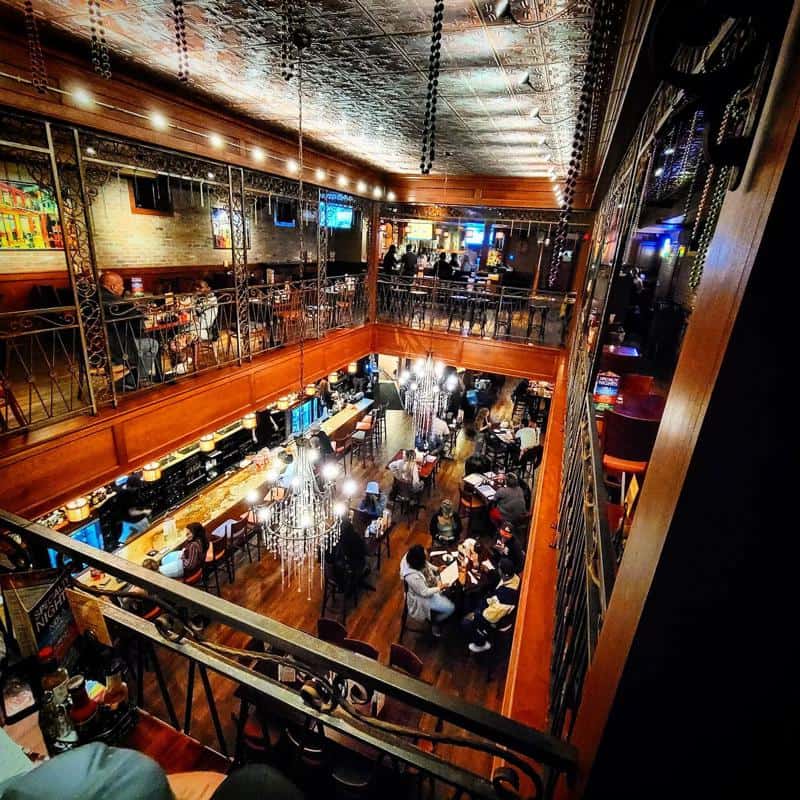 Address: 2393 Professor Ave, Cleveland, OH 44113
Phone: +1 216 298 4400
Known For: affordable delicious cocktails during happy hour
The Bourbon Street Barrel Room is a casual-dining restaurant offering a relaxing atmosphere to those seeking delicious food after a long day of sightseeing. Furthermore, if you are looking for the best Cajun cuisine in the city, Bourbon Street should be your destination.
You can feel that the people here genuinely love everything about the culture of New Orleans. The restaurant has a beautiful open space with tin ceilings, dark wood, and shadowed brick, and offers diverse flavors, scents, and textures throughout the extensive menu.
Specifically, the restaurant's menu is Creole and Cajun-inspired. It includes classics such as gumbo, jambalaya, crawfish etouffee, and beignets as well as thirty rotating craft beers and all the classic New Orleans cocktails.
Barrio Tremont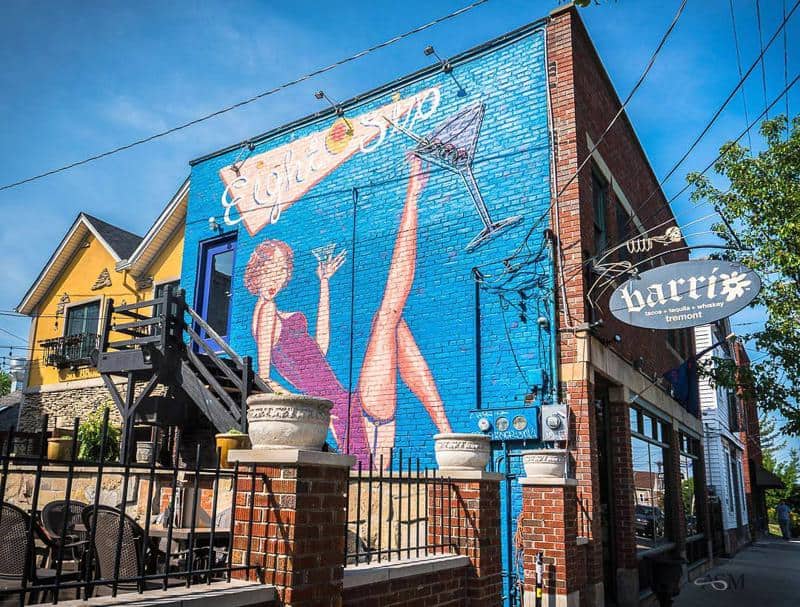 Address: 806 Literary Rd, Cleveland, OH 44113
Phone: +1 216 999 7714
Known For: unique tacos for all tastes and preferences
Barrio Tremont is an original to Tremont and is a must-visit restaurant. Pull up a chair, order a margarita, grab a pencil, and fill in the menu sheet to order your custom taco.
You can choose the filling, the shell, and the sauce you prefer. For instance, you can create a taco with Coca-Cola marinated steak, pulled pork, and Thai chili tofu. It may sound unconventional, but that's precisely why it is a top taco spot in the area.
A favorite order is the green goddess shell, a soft taco encasing a hard taco shell with queso and guacamole, jalapeño lime shrimp, pico de gallo, and all that topped with chipotle crema. Also, don't miss out on their stoner queso. It will blow your mind. The taste, the texture, it's everything you ever wanted.
Grumpy's Cafe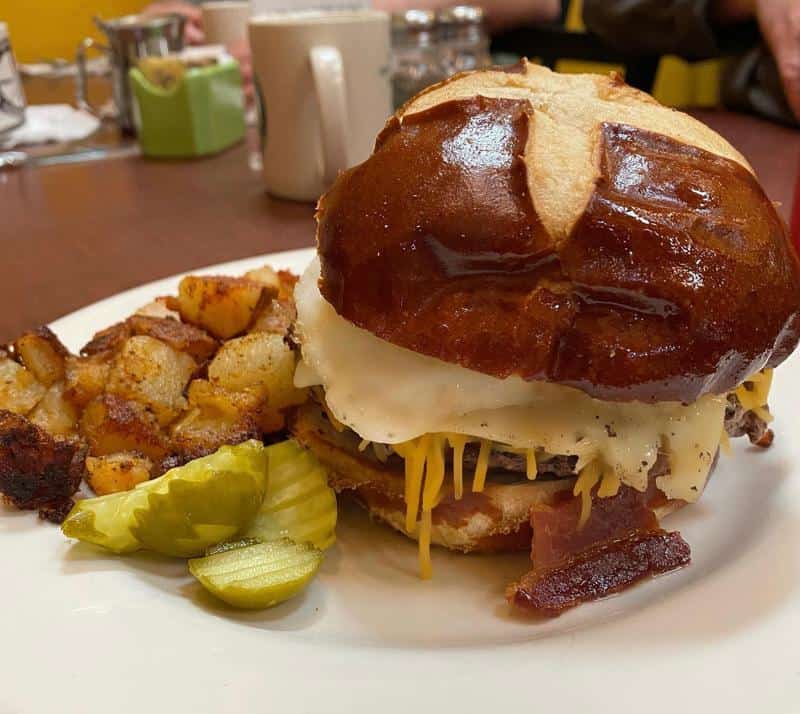 Address: 2621 W 14th St, Cleveland, OH 44113
Phone: +1 216 241 5025
Known For: family-friendly environment
Grumpy's Cafe is a family-friendly comfort-food favorite and serves up one of the best breakfast and brunch in Cleveland daily. They serve all the brunch classics and sometimes your favorite meals with a twist.
They have a wide selection of omelets served with toast and the house Cajun home fries, pancakes, and French toast. So, at Grumpy's, you'll never go hungry. For instance, you can select the Grumpy's special, which consists of two eggs, a choice of meat, home fries, and toast, and if you want more, you can even add pancakes.
For something different, try the veggie Benedict with poached eggs over tomato and avocado slices or the amazingly fluffy and delicious cinnamon apple walnut French toast.
Lucky's Cafe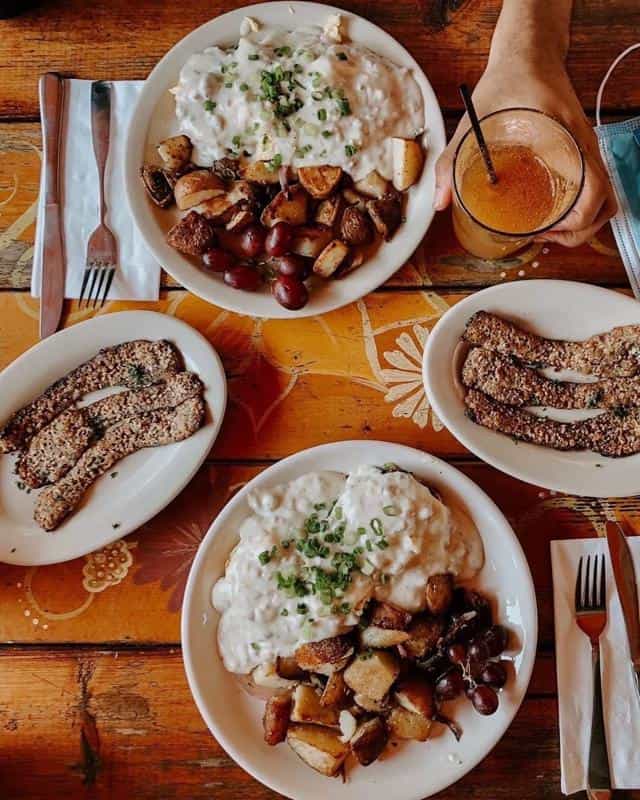 Address: 777 Starkweather Ave, Cleveland, OH 44113
Phone: +1 216 622 7773
Known For: serving large portions with three meals in one
Lucky's Cafe is famous for its fresh baked goods and large portions of rich breakfast dishes. It may be just a small cafe, but this funky place will surely leave you satisfied and happy. Specifically, if you ever wondered whether you can include anything and everything in your breakfast at Lucky's Cafe, you have the chance to experience this.
Think gingerbread waffles topped with roasted apples, honey whipped cream, caramel sauce, and cinnamon sugar. Then, add baked mac-n-cheese featuring brie, cheddar, Parmesan, and mozzarella cheese. You will feel as if you were transported to breakfast heaven.
If you're hungry, order the shipwreck. With hash browns, eggs, veggies, bacon, cheese, toast, and fruit, this dish will definitely leave you full. Add one of their delicious selection of coffee, and you will have the best start to your day.
Rowley Inn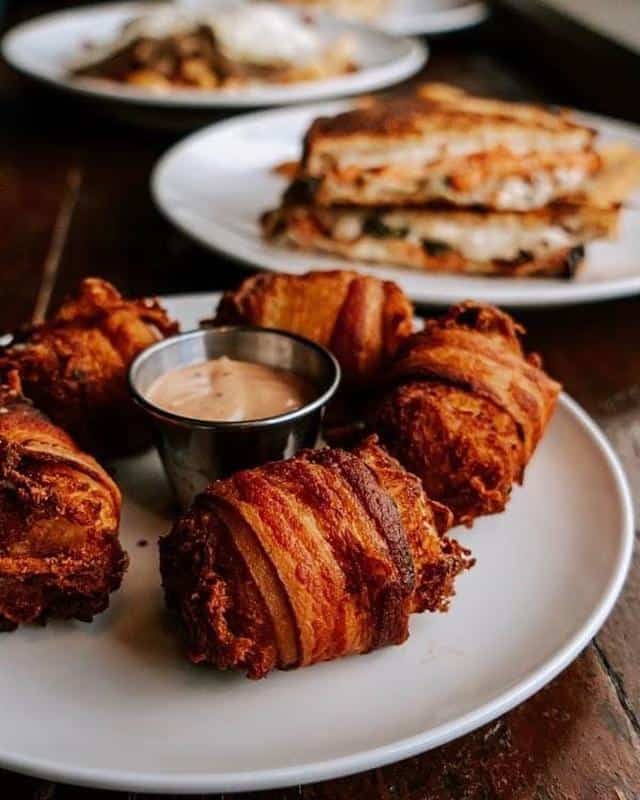 Address: 1104 Rowley Ave, Cleveland, OH 44109
Phone: +1 216 795 5345
Known For: one of the oldest restaurants and bars in Cleveland
Established in 1906, The Rowley Inn has given the neighborhood of Tremont fantastic experiences for more than a hundred years. As you enter, the quaint charm of the bar tells a million stories of the hard-working steel mill workers that would rest here after a long day literally building Cleveland.
Here, you can experience delicious food as well as experience history. Not only by seeing the history through the walls of the restaurant but also by connecting with the regulars as they tell some great stories of the years past.
This is the greatest spot for great food, great drinks, fantastic craft beers, and fun games in a comfortable environment with reasonable prices while connecting with the locals.
Fat Cats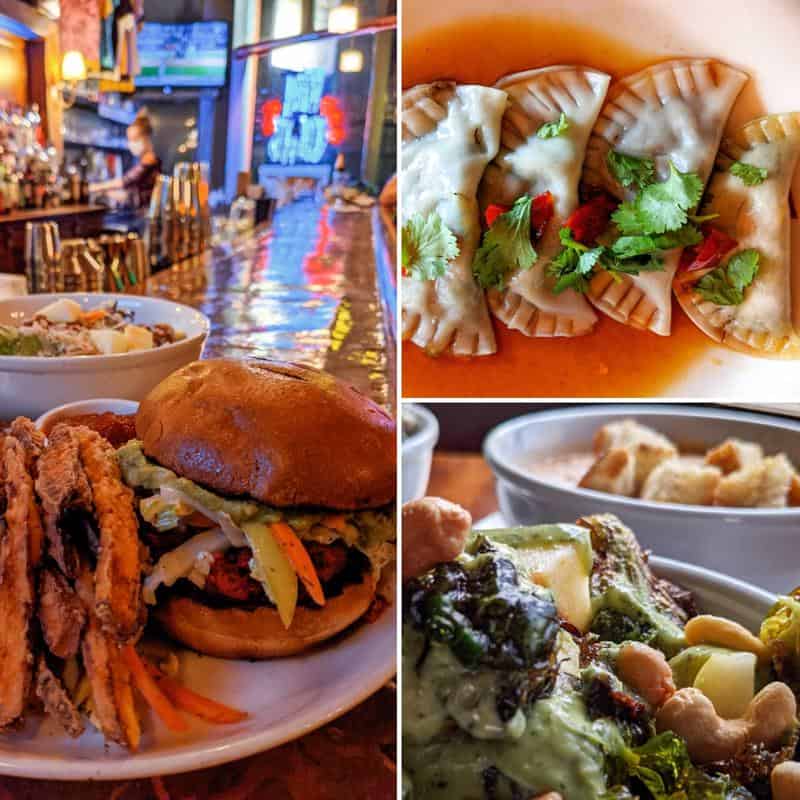 Address: 2061 W 10th St, Cleveland, OH 44113
Phone: +1 216 579 0200
Known For: urban ambiance
Fat Cats' ever-changing menu features unique meals like the crab melt with lump crab meat, gruyere cheese, and tarragon, or even a pumpkin tart complete with mushrooms, caramelized onions, and Lake Erie Creamery feta.
Frankly, their menu is very unique, urban, and international but also very filling. Some of their delicious options are the grilled octopus, bahn bao which is pork belly steam buns, and their divine salmon with pumpkin pancakes.
Its best feature is the Happy Hour which seems to be endless with all sorts of small plates that run at affordable prices. Options include a solid Bahn Mi sandwich, Korean ribs, steamed buns, and more. They also have an outstanding selection of craft beer and plenty of New World and Old World wines by the glass.
Dante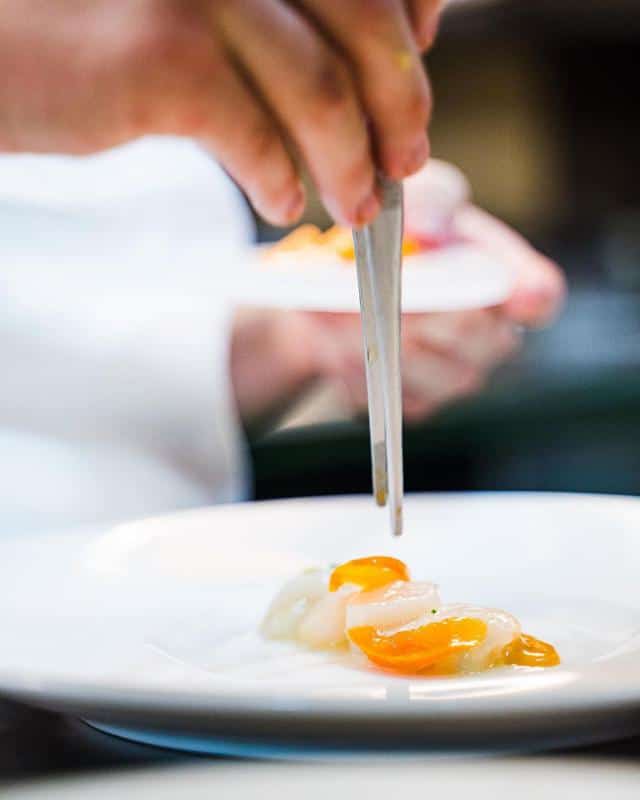 Address: 2247 Professor Ave C, Cleveland, OH 44113
Phone: +1 216 274 1200
Known For: lavish, gourmet creations by the chef
At Dante, Chef Dante Boccuzzi combines his love of music and food with harmonious pairings. His creations are all just perfect, making Dante into an eating boutique aimed to satisfy every taste preference.
But the best thing to order is the tasting menu. It is a 5-course tasting menu of sumptuous flavors that will leave you awed at the Chef's imagination. Some of the tasting menu's dishes are squid-ink pasta, delicious white salmon over a creamy cauliflower sauce, and a delicious chocolate cake.
The restaurant also has an affordable and fun Happy Hour, also known as"Godzilla Happy Hour." Try out the "Sushi Pop," Miso Mussels, and Edamame alongside the Harvest Punch, one of the discounted elixirs on the list.
Fahrenheit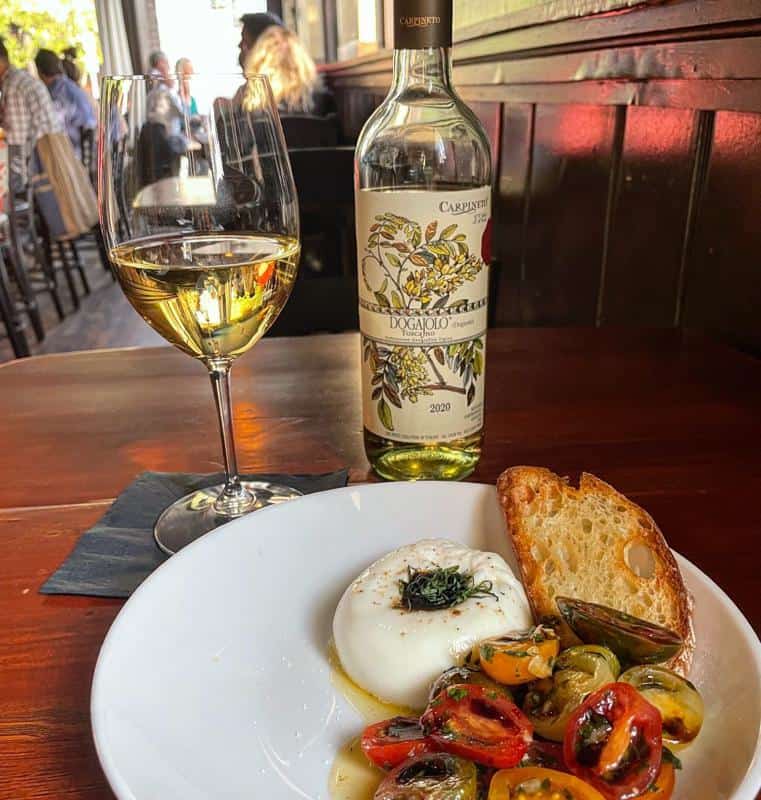 Address: 2417 Professor Ave, Cleveland, OH 44113
Phone: +1 216 781 8858
Known For: eclectic dishes and innovative pizzas
Fahrenheit is often mentioned at the top of any list of the city's best restaurants. It is chef-owned by Rocco Whelan, who is known for his eclectic dishes. The menu highlights a wide range of flavors, bold and subtle, with a diverse selection of main ingredients.
But even though this place has a fantastic menu, the pizza here is just perfect. Baked in a stone oven at 515 degrees Fahrenheit, they have a perfectly cooked and crispy crust. Choose Margherita if you prefer something traditional. Otherwise, if you feel adventurous, try the butter-poached Maine lobster pizza or the Kobe short rib and fig pizza.
For Happy Hour, the menu changes by season. Rocco's Shrimp Tacos, Happy Hour Pizza, and the Cleveland Cheesesteak are some of the best dishes you should try. And, of course, accompany your meal with beer, wine, or any seasonal cocktail special.
Prosperity Social Club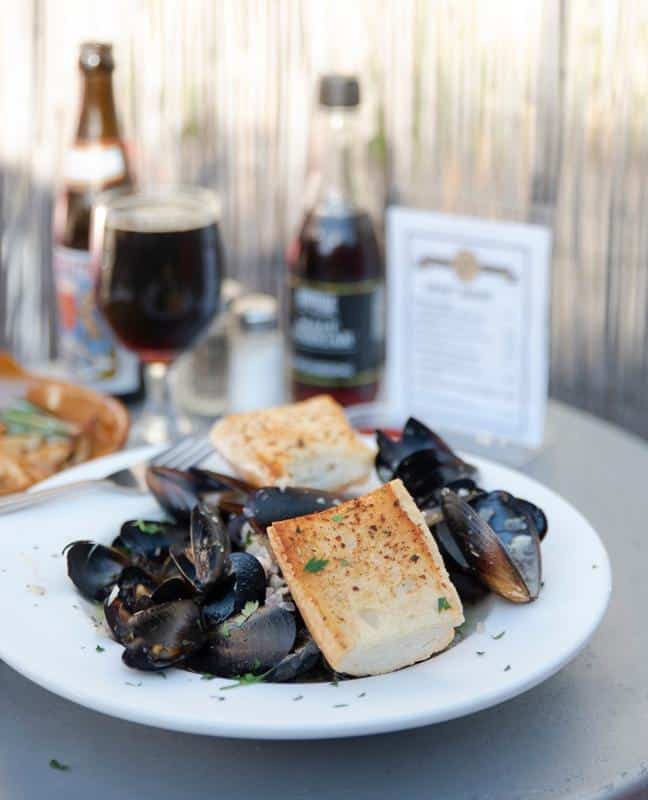 Address: 1109 Starkweather Ave, Cleveland, OH 44113
Phone: +1 216 937 1938
Known For: blending Old World flavors and styles with New World tastes
Prosperity Social Club has been creating beautiful memories with locals and visitors since 1938. It offers an authentic Cleveland experience. Only a club in name, Prosperity Society Club today, offers a sophisticated, tavern-style menu and an array of craft beers and libations.
With its retro-style atmosphere, cool vibe, eclectic clientele, and unpretentious attitude, the restaurant attracts many visitors from across the city and beyond. Artists, rockers, and working-class stiffs frequent this vintage restaurant.
You will find casual dining options with surprises like vegetarian curry, shrimp 'n grits, and excellent salads. They also offer outstanding brunch, a late-night menu, and more.
Ty Fun Thai Bistro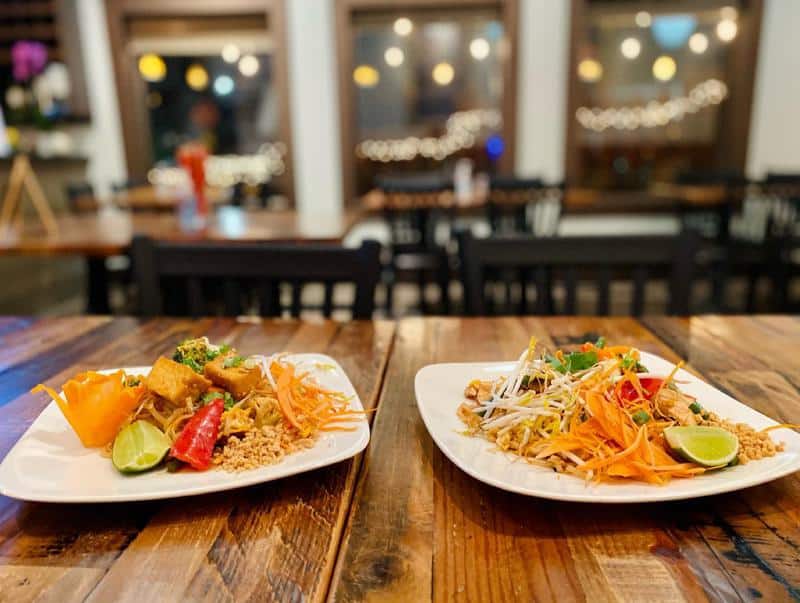 Address: 815 Jefferson Ave, Cleveland, OH 44113
Phone: +1 216 664 1000
Known For: best authentic Thai cuisine in the city
Ty Fun Thai Bistro was established in 2006 by Bangkok native Sunny Ting. Since then, the restaurant has gone on to become recognized as Cleveland's premier Thai restaurant winning awards every year.
Ty Fun's mission from the start has been to offer consistently excellent fresh, authentic Thai cuisine in an upscale and fun atmosphere. It serves all the Thai classics, such as Thai coconut soup, hot and sour soup, crispy rice noodles, and the ever-popular pad Thai.
They also serve a huge vegetarian menu that includes tofu steamed, fried, crispy, and sautéed. It's a great spot to taste the tantalizing flavors of Thailand and its friendly staff.
Crust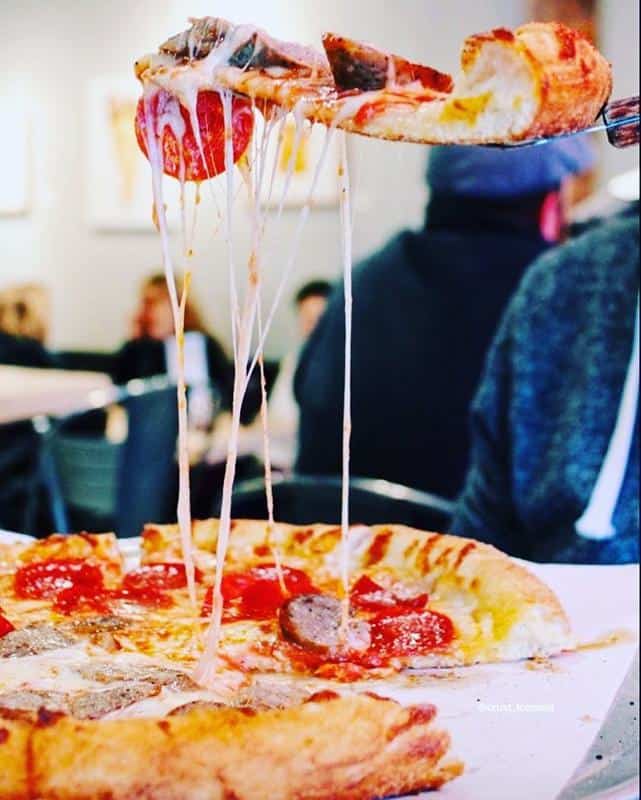 Address: 2258 Professor Ave, Cleveland, OH 44113
Phone: +1 216 583 0257
Known For: unique pizzas with perfect crispy crust
Just as its name suggests, Crust specializes in the perfect crust. Hand-tossed and crafted from scratch, Crust accomplished to create the best pizza crust you'll ever taste.
But, their crust isn't the only from-scratch part of the menu. They also make the sauce by hand and slice the pepperoni up fresh every day. After all, their mission is to deliver fresh, delicious pizza, but with a twist.
Apart from traditional pizzas, they also offer unique pizzas you won't find anywhere else. Try the spanakopita pizza with garlic puree, spinach, mozzarella, feta, lemon zest, olive oil, and black pepper. Another top pizza is the roasted eggplant pizza with red sauce, oregano, red peppers, tomato, eggplant, smoked mozzarella, arugula, olive oil, and a balsamic reduction.
Ginko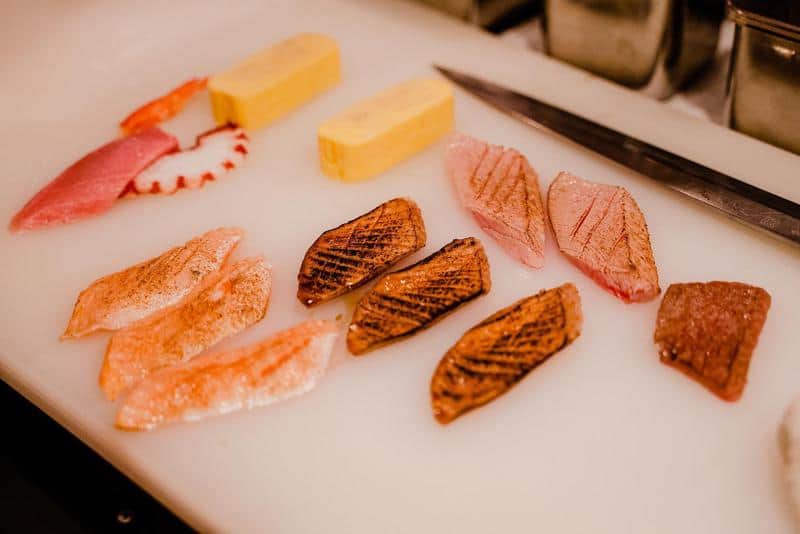 Address: 2247 Professor Ave B, Cleveland, OH 44113
Phone: +1 216 274 1202
Known For: best authentic sushi in the city
Ginko is said to serve the best sushi in town. And frankly, that might be true. This modern and colorful restaurant is led by the talented Taishi Noma, who might as well be a Zen master.
Even though Cleveland is not known for exotic seafood, Ginko ships the freshest fish from around the world, including Japan. This is just another indication that Ginko is the best sushi place in the city. So, if you are a sushi lover, be sure to visit Ginko.
If you really want to immerse into the world of sushi, try their 6-course tasting menu or chef's daily selections. That way, you can have the perfect plate of delicate sushi.
Read More: Best Seafood Restaurants in Columbus, Ohio
Dante Next Door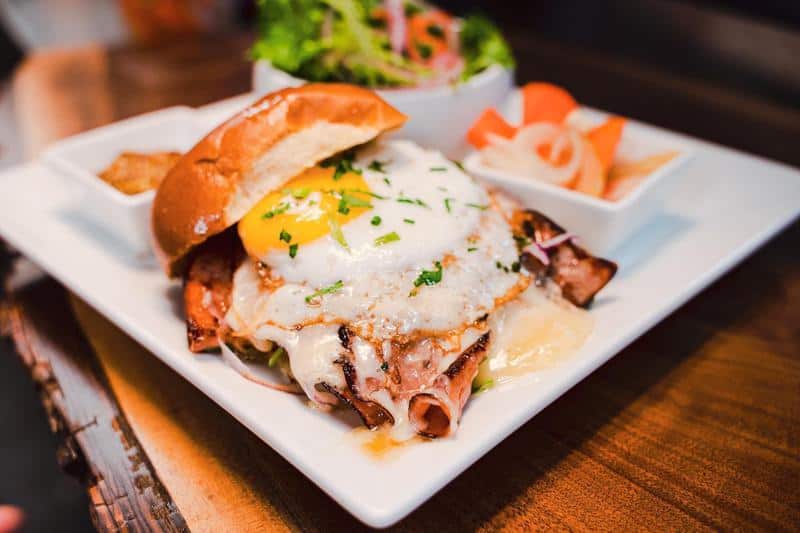 Address: 2247 Professor Ave C, Cleveland, OH 44113
Phone: +1 216 274 1200
Known For: amazing brunch options
Dante Next Door is right next to the fine dining establishment of Dante and offers a more relaxed dining experience. Still, it is as delicious, innovative, and creative as Dante.
At this eatery, you'll find everything you wished for, for brunch. From bloody Mary's to French press coffee that comes to the table in the press, and even crab cake eggs Benedict and duck fat potatoes.
However, just like Dante, this isn't your typical eggs and bacon brunch eatery. Dante Next Door is loved by its regulars for its unique brunch specials that'll energize you for the whole day or just make you incredibly full.
Edison's Pub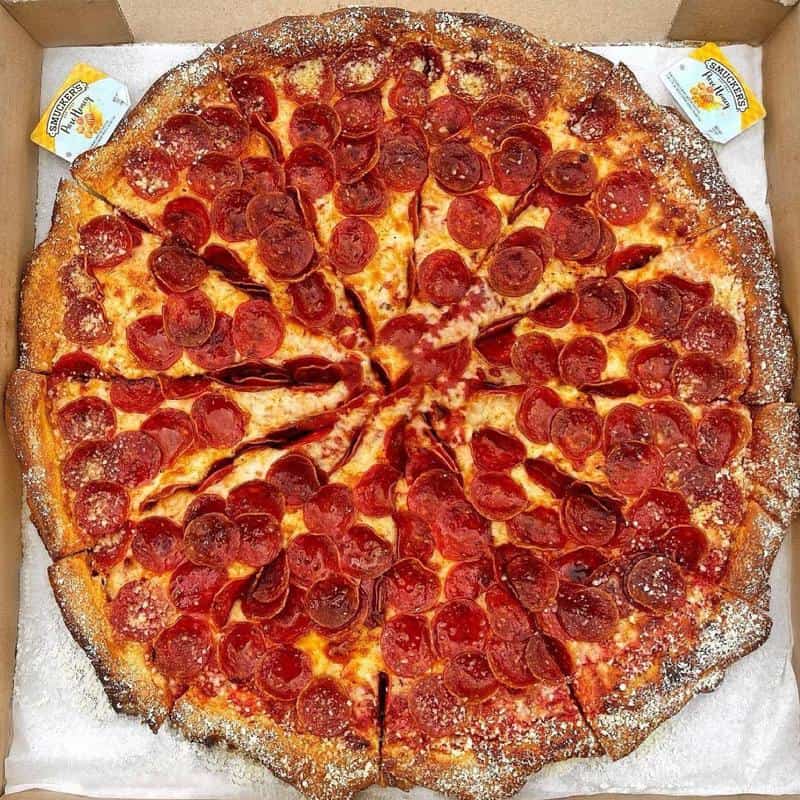 Address: 2373 Professor Ave, Cleveland, OH 44113
Phone: +1 216 522 0006
Known For: one of the largest selections of bottled beer in the city
Edison's Pub is a favorite local hotspot in the city that has an old-world atmosphere honoring the famed inventor Thomas Edison. Its cozy patio makes you feel like you just visited an old friend, and you simply wait for a dynamite pizza made just for you.
Edison's may not get the national press, but it's an unwavering institution and a Cleveland classic. It is the best spot to try and explore different beers from across the globe. Specifically, they feature a hundred of the best beers in the world.
Additionally, the courtyard at this Tremont favorite features outdoor darts and plenty of wooden tables and is surrounded by beautiful houses, grapevines, and a flowing water fountain.
Read More:
Final Thoughts
Whether you're coming for a long weekend or staying for a while, a visit to Cleveland means searching out and feasting at the best Tremont restaurants.
Tremont offers a variety of foods to fit your tastes and desires. From staple restaurants to unique local eateries of traditional dishes and alternative or international cuisines. It is the perfect city for an amazing food experience.