Stillwater is the birthplace of modern Minnesota. It's filled with historically significant sites that ease the sense of a rapidly evolving world. It might not seem like much, but the culture and heritage of the city run deep.
The restaurants found here are beautiful, fully exploiting the wonders of Stillwater to create encapsulating dining experiences from the venues alone. They're whimsical and allow you to delve into the intense history of the city in a new way!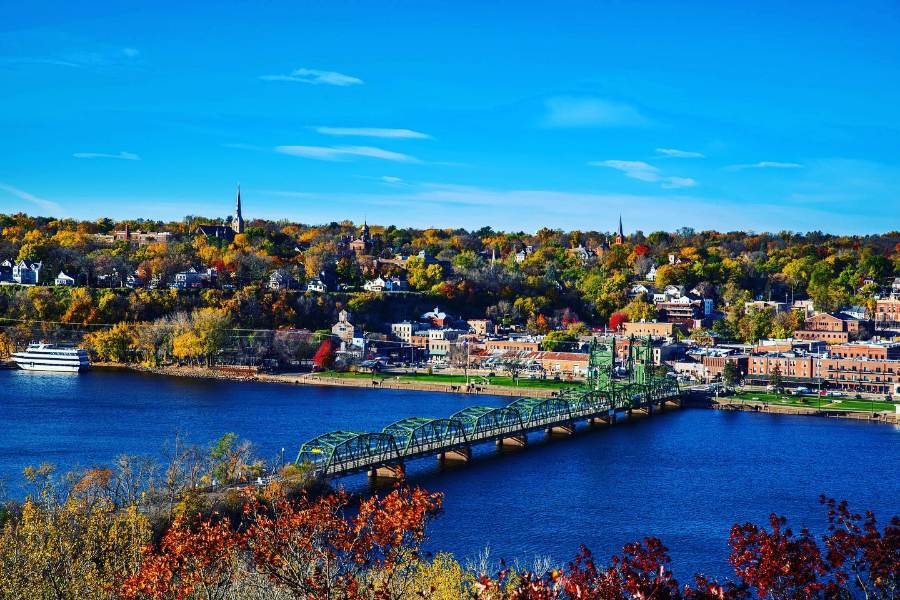 While site-seeing is fun, there are more adventures to be had by delving into the unique dining experience produced by Stillwater restaurants. There are plenty to choose from, and it may be overwhelming if you're new to the area. Fear not! We've searched high and low to find the best Stillwater eateries for you. Let's see what's on the menu!
Best Restaurants in Stillwater, MN
The Velveteen Speakeasy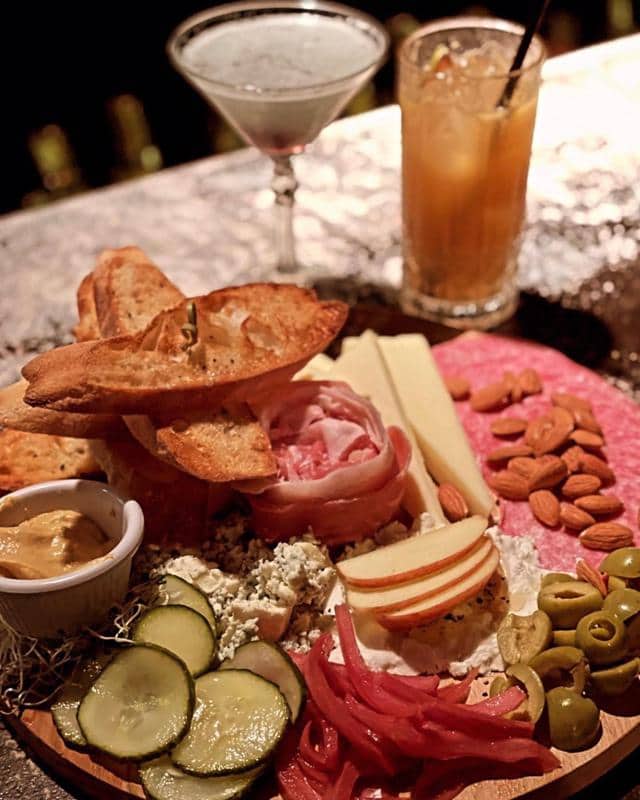 Location: 123 2nd St N, Stillwater, MN 55082
Known For: Spectacular venue, speakeasy cuisine, innovative bar
Price: $$$
The prohibition was a tough time for America, but out of hardship came a distinct culinary experience. The Velveteen Speakeasy is a throwback to a time when good things were hidden. This underground (literally!) bar feels like a scene from The Great Gatsby in modern times! It's a quaint spot and highly popular for the food and cocktails that flow freely.
Their menu is refined to small offerings of delightful snacks and carefully selected mains. The menu isn't defined only by what's on the page, as daily specials can be found written on boards around the restaurant too. The dishes are simplistic and tantalizing, perfect pairings for the array of specialty drinks their fully stocked bar has to offer. From prohibition-era favorites to modern nouveau cocktails, everything from the walls to the liquor is a euphoric experience.
Domacin Restaurant & Wine Bar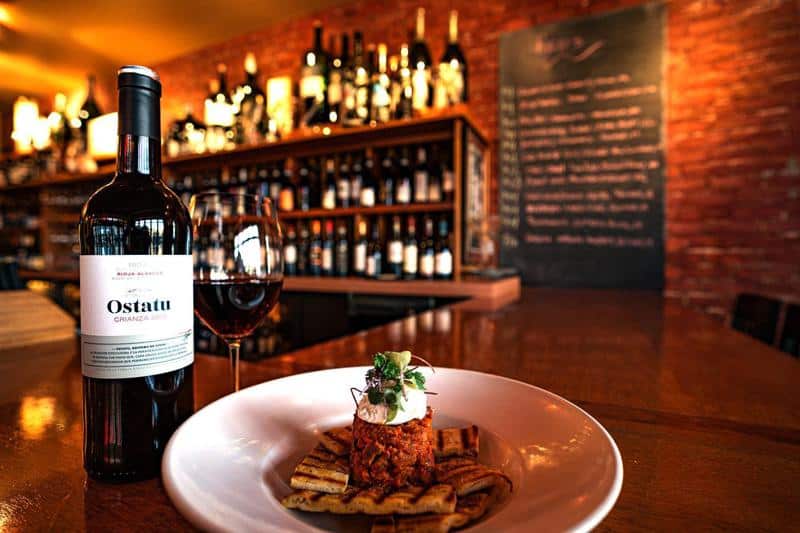 Location: 102 2nd St S, Stillwater, MN 55082
Known For: Mediterranean fusion, Wine Cellar
Price: $$$$
From the outside the brick and stonework may seem bland and listless. But Domacin Restaurant & Wine Bar holds a well-known secret, a wine selection well into the hundreds! They draw in an array of wine-savvy diners, who stay for the multi-region wine list and the incredible food that pairs so dubiously well with it!
The restaurant creates a fusion of Mediterranean flavor with New American cuisine. Each dish is carefully thought out to complement a matching selection of wines that elevate the entire meal. The restaurant doesn't offer extensive options! These are just a few meticulous and inventive dishes whose flavor can be manipulated with a clink of a glass! The soft-spoken interior opens up to a bright outdoor area, making it an excellent venue for any type of event.
LoLo American Kitchen and Craft Bar
Location: 233 Main St S, Stillwater, MN 55082
Known For: Seasonal menu, cocktails, casual atmosphere
Price: $$$
Whether you're looking for a bar to watch your favorite playoffs, or a casual restaurant to kick back with friends, LoLo's has everything you need! The trendy and comfortable setting entirely envelops the room, easing guests and creating a relaxing dining environment. A cool and hip bar also serves up the latest and greatest cocktails!
They specialize in New American cuisine. Using bold flavors and fusions to invent meals so highly addictive, it'll be your new favorite local! Entrees are only available after 4 pm, but early risers can still find a selection of smaller eats. Lolo's American Kitchen offers something to satisfy every taste. The meals show ingenuity and diversity.
The Wild Hare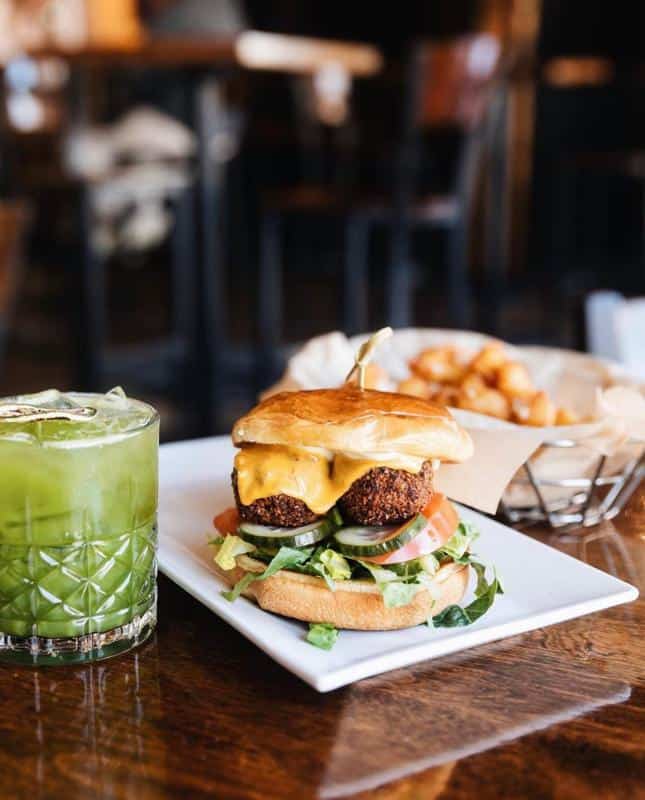 Location: 218 Main St N, Stillwater, MN 55082
Known For: Global cuisine, Trendy venue
Price: $$
The Wild Hare is an excellent addition to the Stillwater Dive scene. The pop-punk posters that decorate the walls add a grunge aesthetic you definitely need in your life. The entire atmosphere feels niche and hipster-esque. It's fun and colorful, with attentive and enthusiastic staff ready to create the perfect night out for your group!
You'd never guess that The Wild Hare sports rather unusual cuisine. Not the flavor but the entirely gluten-free menu that's built on the basis of healthy comfort food. This spot is perfect for vegans, as their menu is majorly meat-free where it can be, and all meats they do prepare are sustainably sourced.
Natural, Moroccan, and Mediterranean aromatics permeate each dish. Their clever use of seasonal and healthy ingredients guarantees you can have a guilt-free conscious when tucking into their deep-fried options. Top it off with a cocktail from the bar, and it's a superb dining experience fit for adventurous palettes.
Leo's Grill & Malt Shop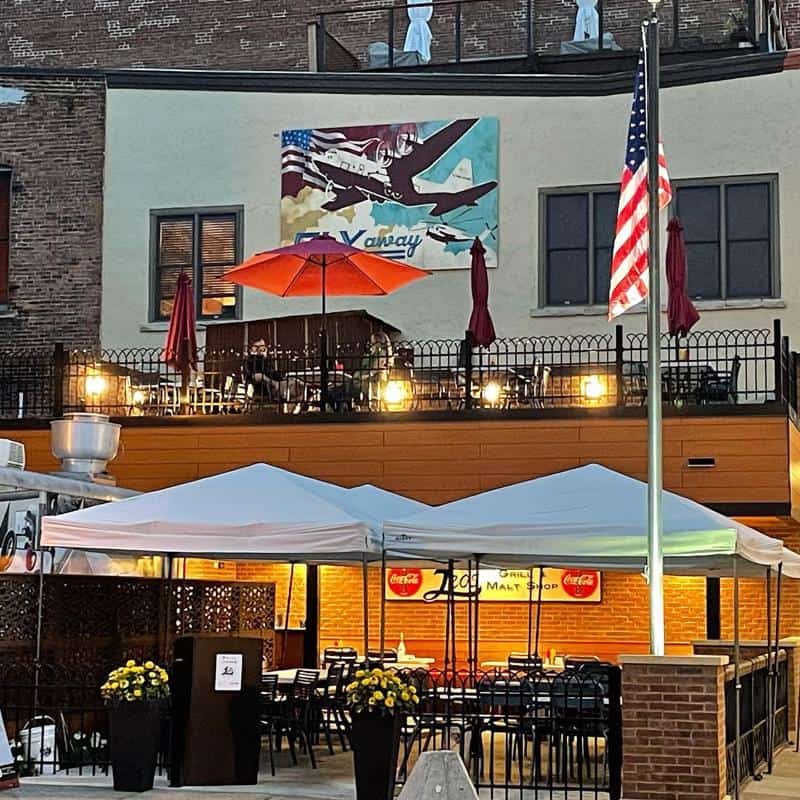 Location: 112 Main St N, Stillwater, MN 55082
Known For: Retro venue, Classic American food, Milkshakes
Price: $$
Situated in a historic venue, Leo's Grill & Malt Shop is a blast from the past. Built on golden age values, it's a throwback to the 50s, where life was full of color! The venue is undergoing some changes and includes new rooftop dining and an extensive outdoor patio great for year-round dining.
If you've ever wanted to step onto the set of Grease, this is how. Although sadly, there's no John Travolta to serenade you. Instead, let your tastebuds sing to the tune of cheese-packed toasties and thick, brain-freezing malt milkshakes.
Everything is made with a love for their community, and the ice cream is a Stillwater special found nowhere else! We simply adore the archaic approach to dining and the authenticity of generational favorites done just right.
Phil's Tara Hideaway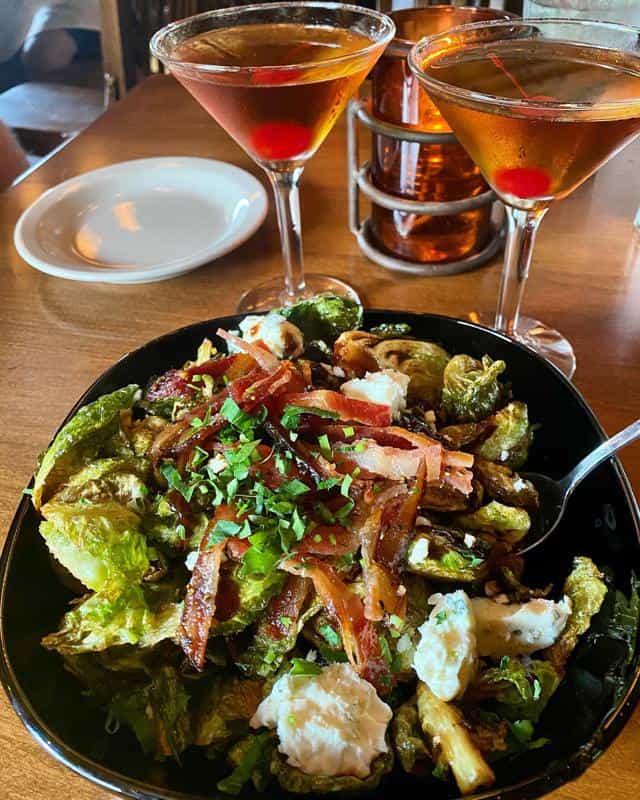 Location: 15021 60th St N, Stillwater, MN 55082
Known For: Greek cuisine, seafood, picturesque outdoor dining.
Price: $$$
Phil's Tara Hideaway is off-the-beaten-path, surrounded by tasteful and picturesque views of the Minnesota scenery. Take full advantage in the warmer months, as their outdoor patio is stunning and surrounded by green trees and open skies! Hideaway is right; this may just be Stillwater's best-kept secret.
To add to the sheer divinity at play Tara Hideaway steers from common cuisine to bring carefully thought-out Greek dishes to their diners. Chef Nate Peterson has perfected each dish and brings authentic rich flavors to the palettes, using sustainable, locally-sourced ingredients. In true greek fashion, we suggest a generous helping of mezze to get a genuine taste of everything. For the not-so-adventurous, they have a fusion selection of American dishes with indulgent greek flavoring to entirely elevate the meal!
Brick & Bourbon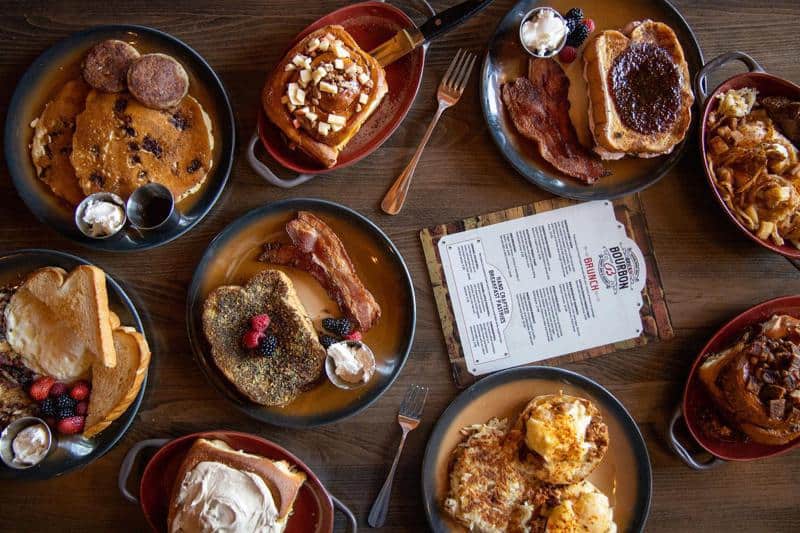 Location: 215 Main St S, Stillwater, MN 55082
Known For: Open air dining, Craft Bar
Price: $$$
It's no secret that Stillwater boasts some excellent craft brews and distilleries. Brick & Bourbon has fully embraced their town's heritage and offers a vintage appeal. Your standards will be blown away with highly qualified staff guiding your dining experience!
The idea behind their dishes is to provide an elevated dining standard. Everything is meticulously created to ensure you get rich, aromatic flavors in every bite. They serve sweet and savory brunch items and heartier dinners that mirror American classics with a refreshing twist. What's more is the selection of vintage bourbon, craft beers, and local wines offered by the bar! They pay homage to days gone with prohibition-era cocktails and celebrate the new with creative mixologists ready to challenge the norm!
Oasis Cafe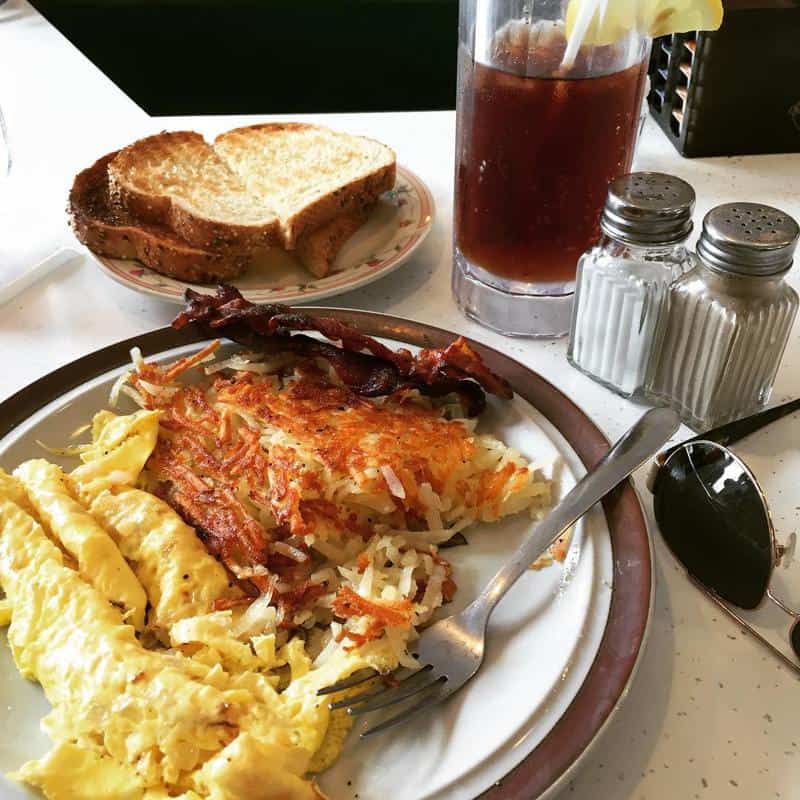 Location: 806 Main St S, Stillwater, MN 55082
Known For: All-day Breakfast, comfort food
Price: $$
With the St Croix river so close you can feel the rumble of rushing water, Oasis Cafe is perfectly situated in the heart of Stillwater. They are a picture-perfect diner, serving homely American fare in a casual and cozy venue surrounded by attentive staff.
They serve classic diner-style dishes and an all-day breakfast that has patrons flocking in droves. Or maybe they're coming for the killer views and cutesy decor. Whatever the reason, the food is undeniably perfect and reminiscent of passionate home-cooking! It's a paradise for honest-to-goodness burgers, packed with flavorful toppings and paired with gut-busting sides! The colorful atmosphere adds life to the ambiance and certainly bodes well for their popularity!
Osaka Sushi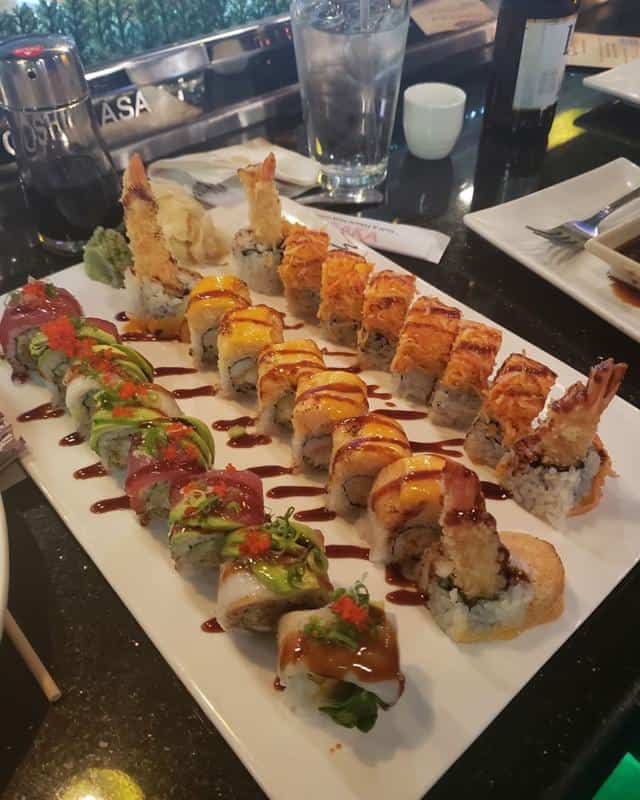 Location: 108 Main St N, Stillwater, MN 55082
Known For: Sushi, authentic pan-Asian fare.
Price: $$
One of a very limited selection of sushi spots in Stillwater, Osaka, offers an unforgettable experience! The venue features hibachi grills and open-view sushi bars where masters of their craft can entertain hungry guests with a spectacular show of culinary artistry!
Find a seat at the bar or one of the wood-finish tables, and allow the servers to offer you the latest and greatest fusion sushi and pan-Asian cuisine! You won't just be dining here for the raw fish delicacies but the array of Asian hot plates that scatter across the menu. Everything carries a light and refined taste, true to the dish's origin.
Cozzie's Tavern and Grill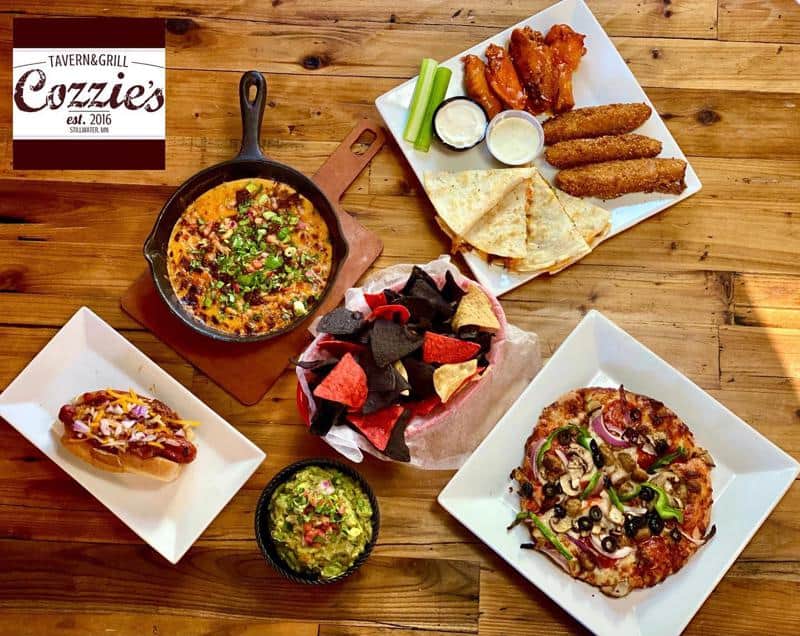 Location: 11154 60th St N, Stillwater, MN 55082
Known For: Live entertainment, outdoor dining
Price: $$
Cozzie's Tavern and Grill doesn't just offer a simple dining experience. They're a neighborhood and community-driven spot that thrives on keeping the party going! With specials for league players, and activities abound, it's all about entertainment and fun. Come for the food and stay for the live music and patio parties!
There's nothing too special about the food. It's classic American simplicity through and through. Cozzie's serves the usual suspects like burgers and sandwiches, with a pizza oven blazing all day long! They cater to families, with the kids having options of their own if their small hands can't tackle something bigger.
Feller Restaurant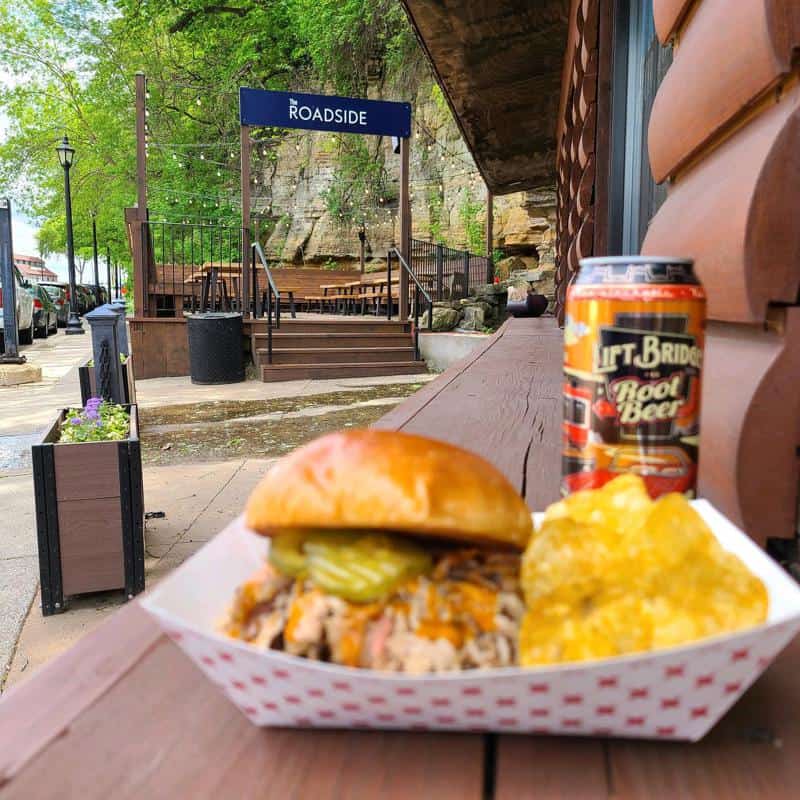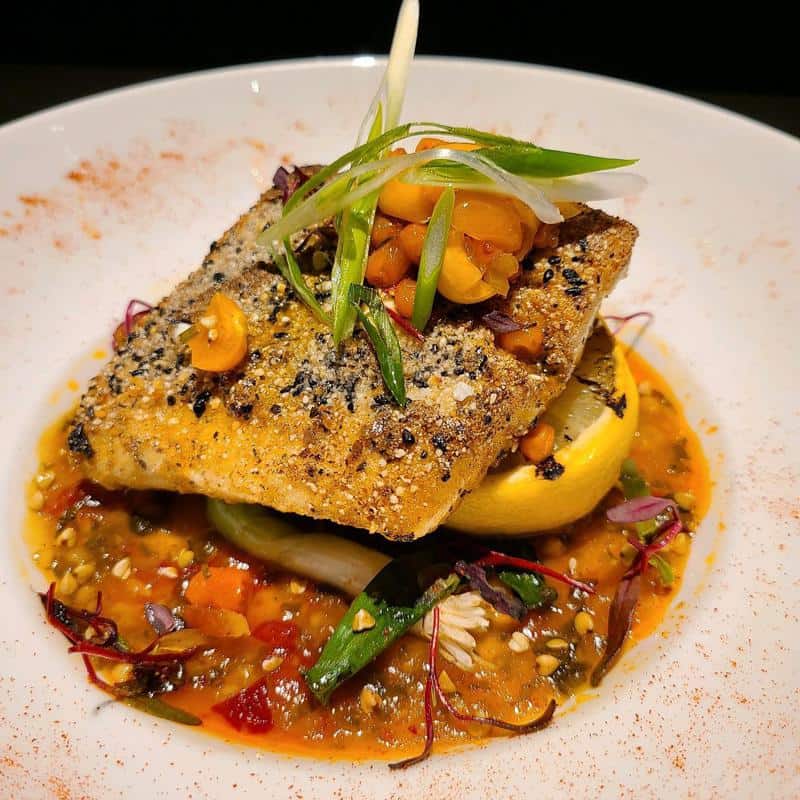 Location: 402 Main St S, Stillwater, MN 55082
Known For: Seasonal menus, downtown views
Price: $$
Feller Restaurant goes hand in hand with the evolution of Stillwater. Opening in the new Lora hotel, it combines history with new-age chic in a stunning industrial-style venue. What was once an old brewery now sits as a proud and popular downtown eatery!
Despite a cool and broody interior, the place is as lively as it gets! Often filled with hungry patrons, dying to settle in by the bar or partake in one of the restaurant's dining events. They serve seasonal dishes, with specials changing often. They appreciate the hunt and sport a menu packed with local game, fish, and seasonal vegetables. So if you're looking for steak, you better be prepared for bison ribeye! It's sustainable, naturally sourced, and earthly.
The Dock Stillwater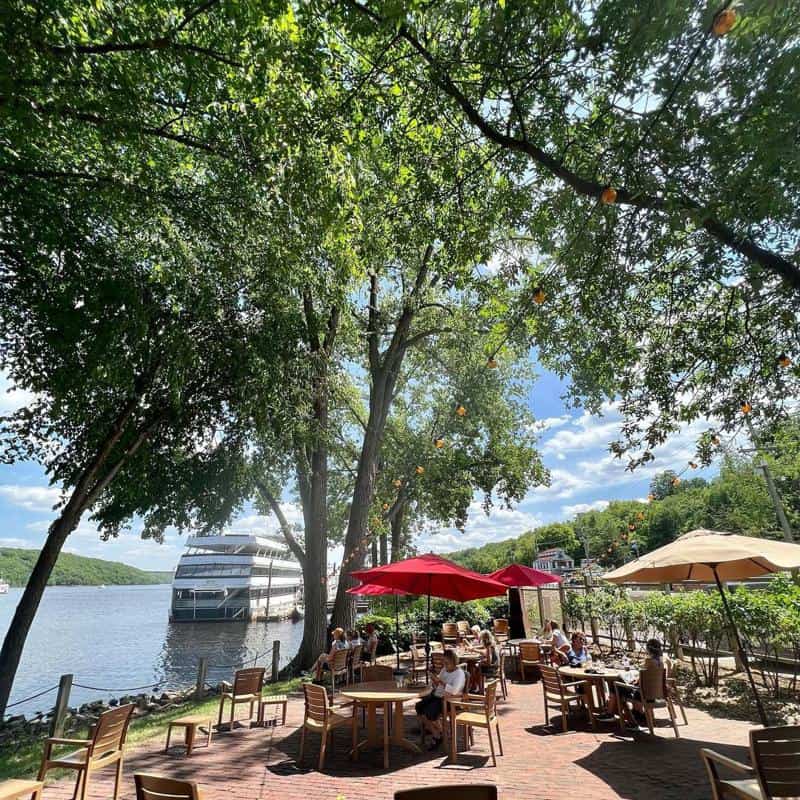 Location: 425 Nelson St E, Stillwater, MN 55082
Known For: Riverside dining, fine-dining atmosphere
Price: $$
There's no better way to enjoy a Minnesota summer than beneath the trees on the river's edge. The Dock Stillwater leans over the St. Croix river offering a fully immersive and picturesque view of the beautiful natural surroundings. They lean their standards towards finer dining and have held a special place in the hearts of locals for years.
The menu is pointed and offers a small but extremely satisfying range from appetizers to entrees. Don't let this deter you; there's plenty to offer! They serve New American dishes with a touch of global influence. Everything is fresh and powerfully flavored! The family-friendly environment and scenic views ensure the place is always busy, so be sure to reserve a table to avoid disappointment!
Also Read:
What is the Most Common Cuisine Served in Stillwater?
Stillwater hosts a bevy of restaurants that take their culinary influence from all across the world. But a simple crowd-pleasing cuisine seems to be the clear winner, with Stillwater playing host to more restaurants serving up delicious American and New American cuisine than anything else.
While there are some adventurous options out there, home-grown food seems to be the flavor of the day, and the restaurants in Stillwater clearly know how to make American food special! And the popularity of the fusion flavors offered by New American cuisine makes each dish a new experience.
Map of Best Restaurants in Stillwater MN
Conclusion
Stillwater is a beautiful town and patronage to the history of Minnesota. With cultural diversity and rich heritage, the influence is incredible! Between site-seeing, we recommend stopping at any of their eateries to find yourself blissfully chowing down on incredible cuisine! Not to mention the beautiful twists these venues play on the by-gone days.