Fayetteville, Arkansas has some really awesome restaurants, with some hidden local joints that you might not ever know about if you aren't a local – apart from reading this guide!
If you're not familiar with Fayetteville, they've got a variety of historic sites, but they are highly known for innovation, academics, and some impressive landscape. They are also known for having some impressive food choices, with some award-winning stops on the map.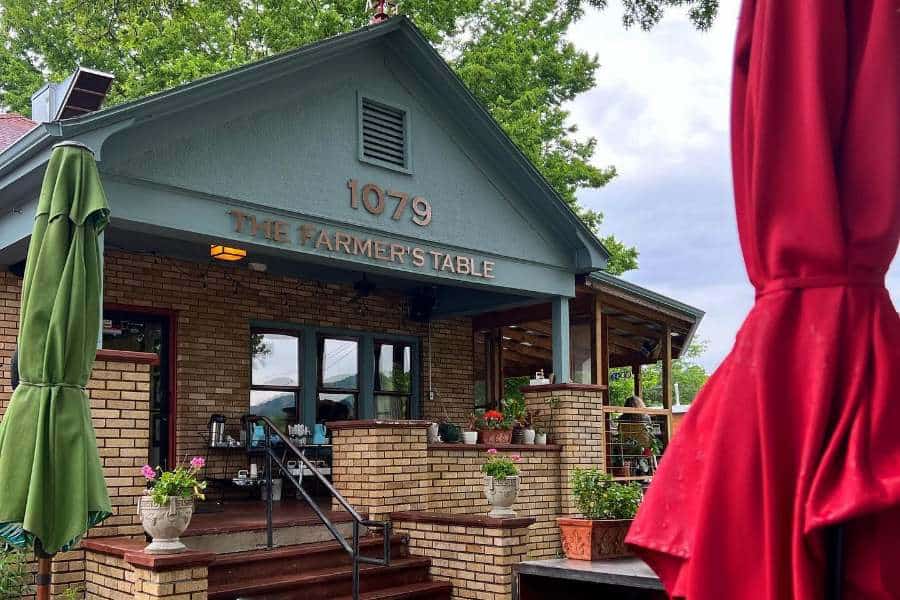 If you're looking for a food adventure, this is a great place to plan. While there are plenty of things for arts and entertainment, you've got to plan out some incredible food stops as well.
We've put together a list of the top 12 best restaurants in Fayetteville for you to consider.
12 Best Restaurants in Fayetteville, AR
Before you start making your dinner plans, be sure to take a look at everything you need to know about these top restaurants. If you can visit them all, it will be an experience to remember.
Otherwise, just take a look and pick out some top choices!
1. The Farmer's Table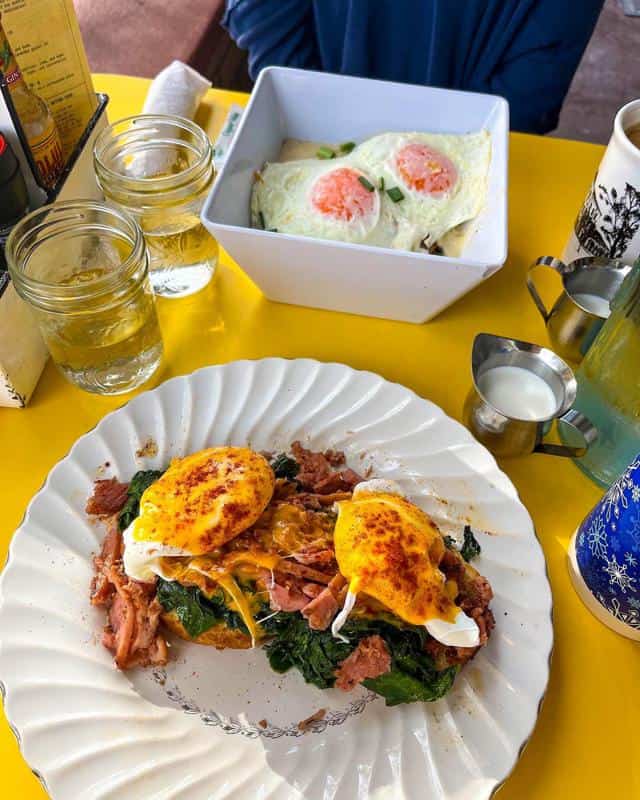 Address: 1079 S School Ave
Phone: 479-966-4125
Known For: Homestyle cooking
There is just nothing better than farm to table, and The Farmer's Table brings you exactly that. This homestyle café is absolutely delicious, and the entire setting will make you feel right at home.
This restaurant sources many of their ingredients from local farmers in the Fayetteville and surrounding areas. This includes everything from breads and coffee to meat and vegetables.
This restaurant serves breakfast and lunch, so be sure to visit before 3 PM to try something tasty. The menu has a great variety of foods to choose from.
You certainly won't leave here hungry, and everything is cooked fresh from those locally sourced areas.
We recommend trying out Benny on a Biscuit for breakfast or a tasty burger for lunch. Their menu includes vegan-friendly, vegetarian-friendly, gluten-free, and dairy-free selections too.
2. Sassy's Red House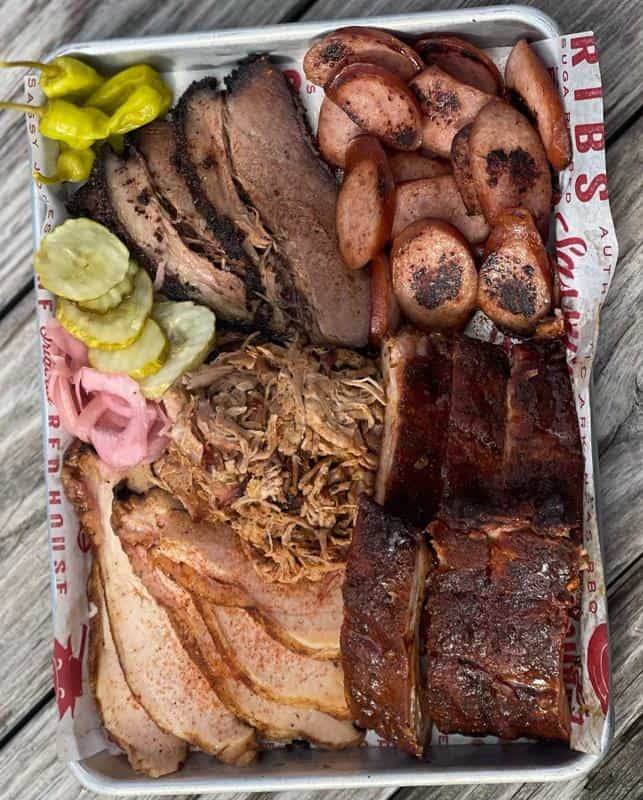 Address: 708 N College
Phone: 479-856-6366
Known For: the sauce
Sassy's Red House is all about the BBQ, but their entire focus is the sauce. With the combination, you're looking at the best BBQ in the South.
The special sauce that they use at this fun red house BBQ joint was created by Jasper Jones in 1895. He was Sassy's grandfather, and they've been using the sauce as a staple every since.
The red house location is right in the heart of the college area, so you will definitely see the Razorback spirit in full swing here. It's a lot of fun, and the service and food are both phenomenal.
The menu has a little bit of everything, with deep Southern flavor. You simply can't choose wrong when you're looking for loads of flavor.
3. Hugo's Fayetteville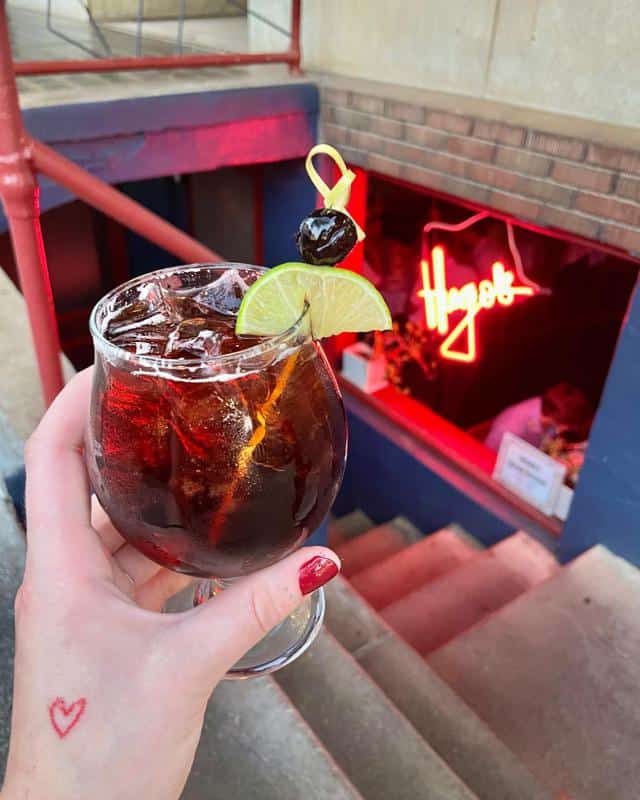 Address: 25 1/2 N Block Ave
Phone: 479-521-7585
Known For: Burgers and funky vibes
Hugo's is a longstanding bar and grill type restaurant hiding out in the basement of a big building downtown. Of course, it will be easy to spot thanks to the big neon sign.
This restaurant quite possibly has the best burger you will find in Arkansas. They've been around since 1977, and they aren't going anywhere anytime soon.
The burgers are what they are really known for, but they have some awesome funky vibes going on inside that make you feel right at home. Those homemade French fries are utterly divine.
They've got a variety of eclectic menu items that really add to that funky side. They also have a fully-loaded bar that includes the normal favorites and a great variety of craft beers too.
Enjoy some Southern delights or delicious burgers. The atmosphere is fun and welcoming, but oh so casual. They're closed on Sundays so be sure to hit them up some other time.
4. Bocca Italian Eatery & Pizzeria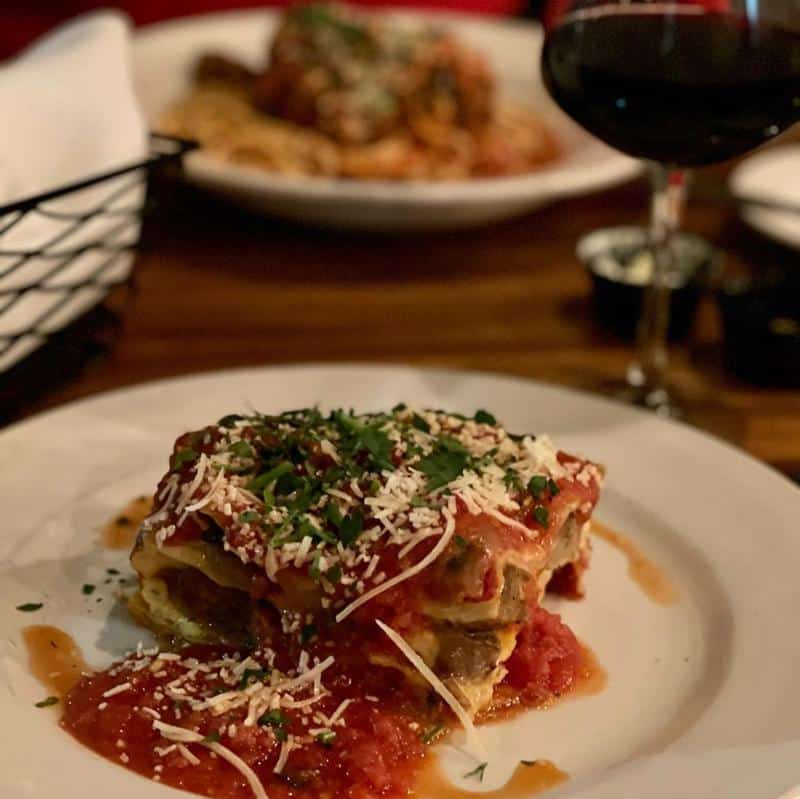 Address: 2036 N College Ave
Phone: 479-301-2688
Known For: Handmade pastas
Bocca Italian Eatery & Pizzeria uses fresh ingredients to bring you some of the most delightful pasta and wood-fired pizza you can possibly find. Talk about authenticity. You've got loads of flavor here!
Bocca is known for making all of their pastas, pizzas, and even sauces by hand, and making them fresh. It's a friendly, comfortable atmosphere with food that feels like upscale dining.
While this is a casual place, it's considered one of the premium places to go n Fayetteville. It makes a great date night, but is totally fun and family-friendly as well. You will certainly go home stuffed with delicious food.
We recommend trying one of those handmade pastas, or perhaps that delicious wood-fired pizza. You can't go wrong with anything on the menu.
Bocca also serves a variety of local beer, wine, and cocktails too. They are only open for dinner, so plan your evening at this fantastic locale.
5. Café Rue Orleans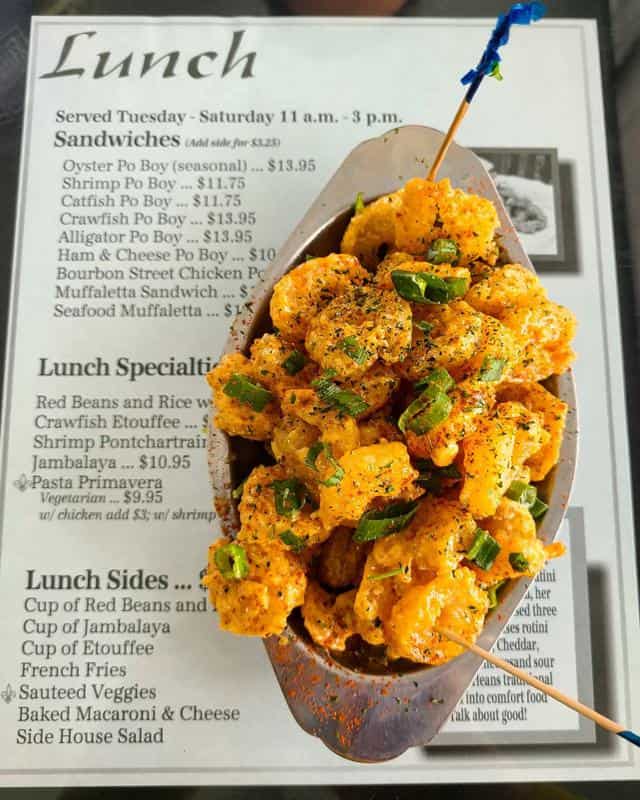 Address: 1150 N College Ave
Phone: 479-443-2777
Known For: Cajun delights
If you're looking for some real Southern cooking, Café Rue Orleans brings you some of the best. This Cajun-inspired restaurant has flavors that you likely have only ever dreamed of.
This restaurant is totally authentic, with New Orleans flavors in the heart of Arkansas. Everything from an alligator plat to jambalaya, and even a delicious Po Boy. There are so many options!
This is most definitely a specialty restaurant, rather than your everyday bar and grill. They've been here since 2001, and have been really successful from the beginning.
The cooks here are trained chefs, and you certainly won't be sorry you gave this one a try. Enjoy lunch, brunch, or dinner at this hot spot.
6. Atlas The Restaurant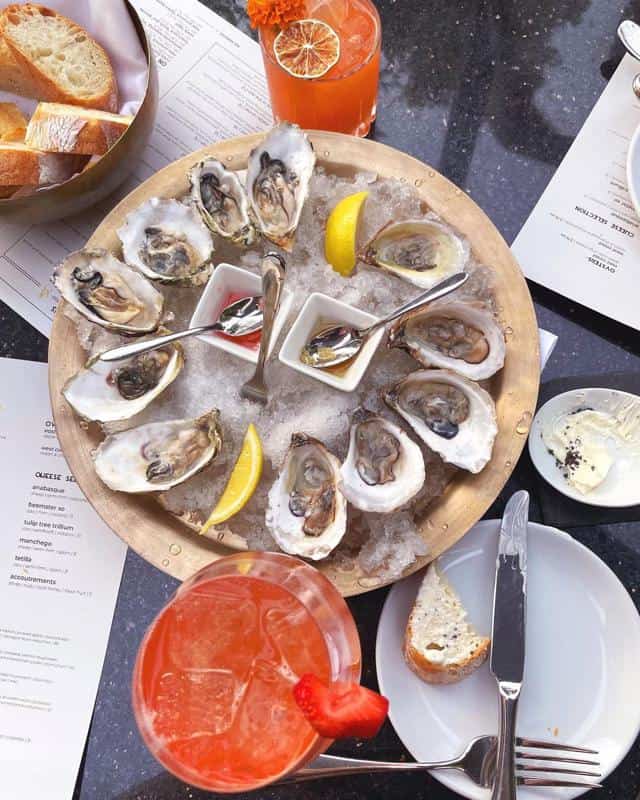 Address: 208 N Block Ave
Phone: 479-332-4601
Known For: upscale dining
If you're looking for upscale dining in Fayetteville, AR, this is definitely an option for you. Atlas The Restaurant serves an upscale menu, inspired by the chef's travels through six different continents, hence the name.
Atlas is all about bringing you culinary delights from all across the map. They bring together global flavors to serve you various traditional cuisine. It's professionally designed and created to impress your taste buds.
This upscale restaurant brings adventure to the table, but they also bring you several parts of the globs. You don't have to travel to experience cultural cuisine delights.
The restaurant is known for exceptional service and dining. They also have antiques and art pieces throughout their lounge area.
They do sometimes get busy, so be prepared for a wait. You also have the option to reserve a table ahead of time.
7. Leverett Lounge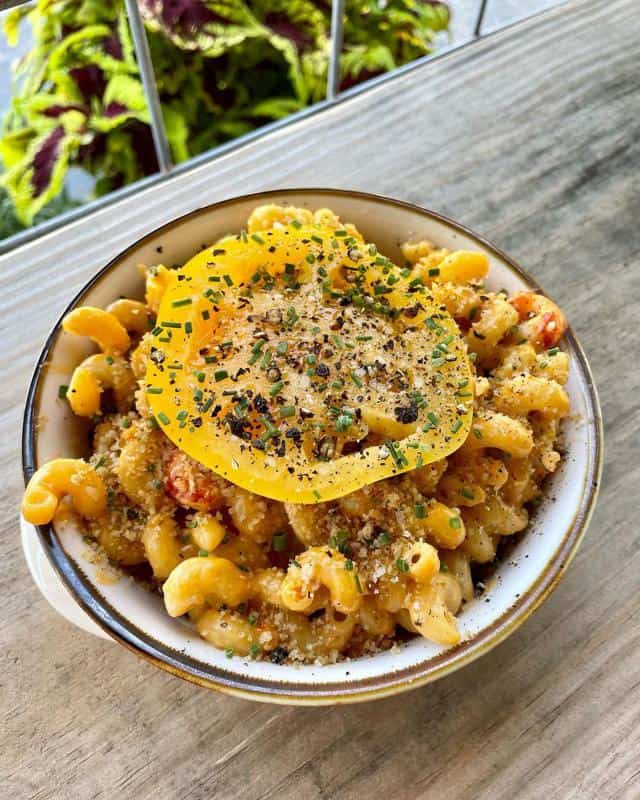 Address: 737 N Leverett Ave, #1
Phone: 479-249-6570
Known For: unique menu names
The Leverett Lounge is a small but cozy spot in Fayetteville. It's one of their little-known wonders, and definitely one you want to consider stopping in at.
This restaurant is pretty unique. They don't have a huge menu, but everything on it is delightful.
You can choose your own full meal with big dishes, or the table can order small plates to share all around. They are also known for top flavors like wine, beer, and customized cocktails.
This restaurant is one of the city's best kept secrets. People often overlook it, but it's a winner when you choose to give it a try.
The menu is unique, with names on the menu that are even more special. Try out dishes like Mr. Nice Guy, "I-Gar-On-Tee", and Oscar Wilde. It's a culinary dream.
8. Mockingbird Kitchen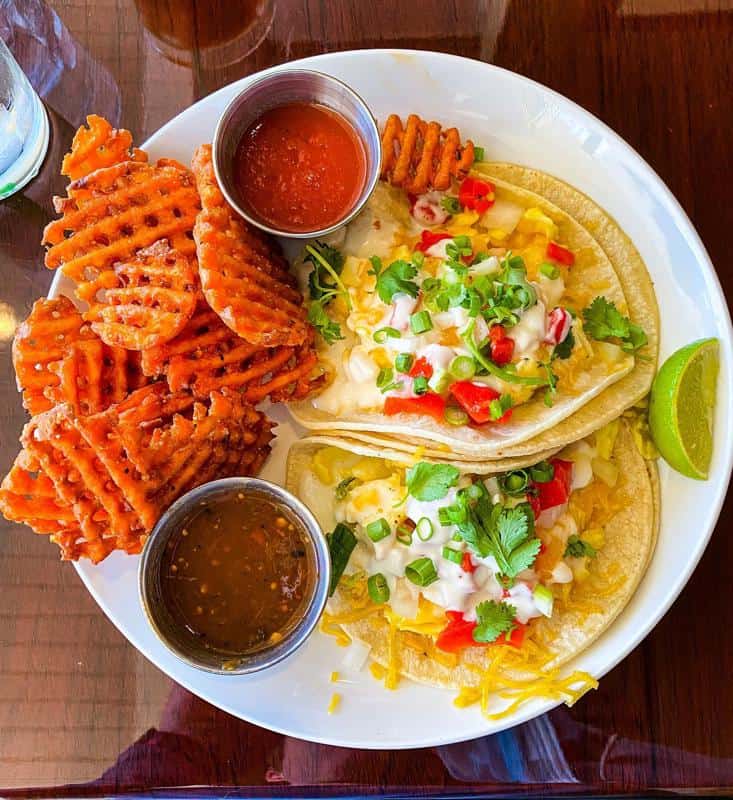 Address: 1466 N College Ave
Phone: 479-435-6333
Known For: farm to table
The Mockingbird Kitchen is another local restaurant that operates on a farm to table level. They create modern American cuisine, using locally-sourced ingredients. Many of their menu items are seasonal for that reason.
This restaurant strives to make most of their meals from scratch, so you know their hearts are in it. Even things like the ketchup and pickles are made in their own kitchen.
They have several different menus, as well as a full bar. They welcome reservations, but brunch is their highest traffic, so those reservations must be made before the same day.
The recipes used here are inspired by family, and other locals as well. They use Ozark ingredients, and make some fun dishes that you will love. It's a high-quality restaurant with fantastic flavors.
Find things like duck tacos or potato hash on the menu. It's locally owned and operated. Their hours do vary through the week, so be sure to check those details as you plan.
9. Feltner Brothers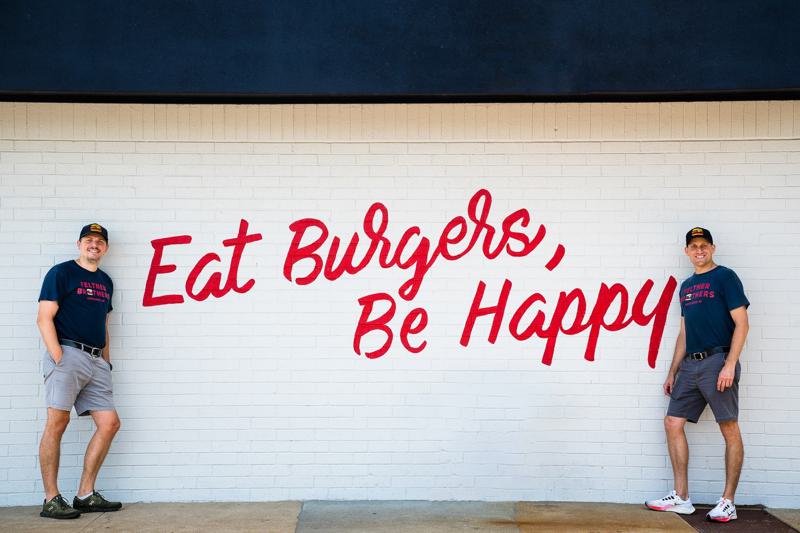 Address: 2768 N College Ave
Phone: 479-935-4545
Known For: Award-winning burgers
The Feltner Brothers restaurant makes burgers and hot dogs. Their burgers have won awards three years in a row. That particular award is "the best burger of Northwest Arkansas".
It's not very often you go to a restaurant for hot dogs, but that's certainly a classic favorite here. That and their specialty burgers are absolutely amazing.
This is one of the top lunch spots in the area, and they are known for being a cheap location. It's a small locally-owned place with awesome service and food.
The restaurant is all about delicious food and a welcoming family-friendly environment. They want you to feel like part of the family.
Try a traditional burger, or kick it up a notch with options like Brobecue, Guac This Way, or Chili Ray Cyrus.
10. Hammontree's Grilled Cheese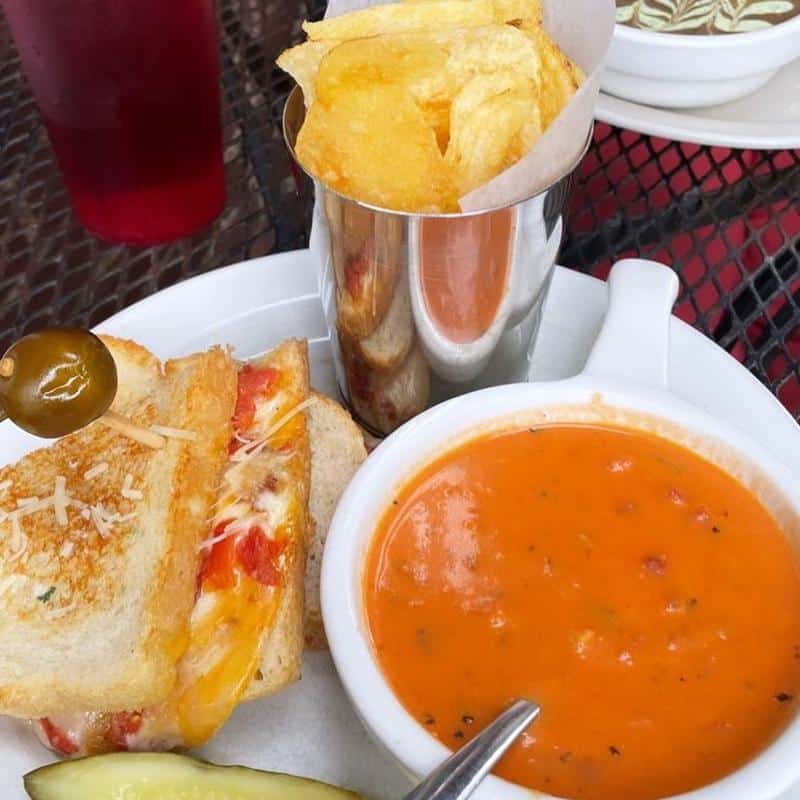 Address: 326 N West Ave #8
Phone: 479-521-1669
Known For: Grilled cheese innovation
Sometimes you just want a really great sandwich in a casual setting. Hammontree's Grilled Cheese is all that and more! This restaurant is really all about the cheese.
They are most known for making 15 different types of grilled cheese, including a build your own option. Their sandwiches are unique and delicious, and made completely from scratch too.
They also have some really great hot dog options that are unique. You won't find any other location with the same unique offerings.
Hammontree's makes an effort to use as many locally-sourced things as possible. This includes their breaks, some meats, and various veggies and herbs used in the kitchen.
Test out something like Hammontree's Ham-On-Cheese, a sweet blueberry grilled cheese, or maybe even the gouda bacon fries.
11. Original A Taste of Thai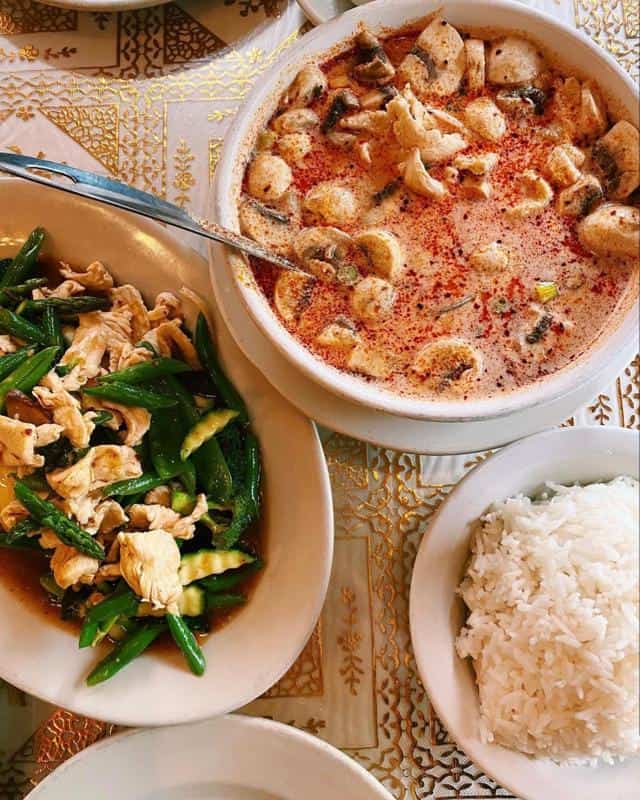 Address: 31 E Center St #100
Phone: 479-251-1800
Known For: authentic Thai
Not everything in Fayetteville is hot dogs, burgers, or pasta. You can find some rich cultural delights as well. The Original A Taste of Thai is a great spot for some Thai food.
The Thai food here is authentic, and made fresh. They've been stationed at this location for more than 20 years, and it's certainly a local favorite.
Their menu has a variety of options, including some gluten-free, allergy-friendly, and gluten-free selections as well.
The restaurant is laid-back and friendly, with a quiet, cozy atmosphere for everyone who comes in. The building is a cool, historic home that brings some extra flair to the scene.
Try anything on the menu and you will be happy with the flavors. We recommend Thai Crispy Duck, Pineapple Curry, and Thai Beef jerky. But you really can't go wrong with whatever appeals to you.
12. The Catfish Hole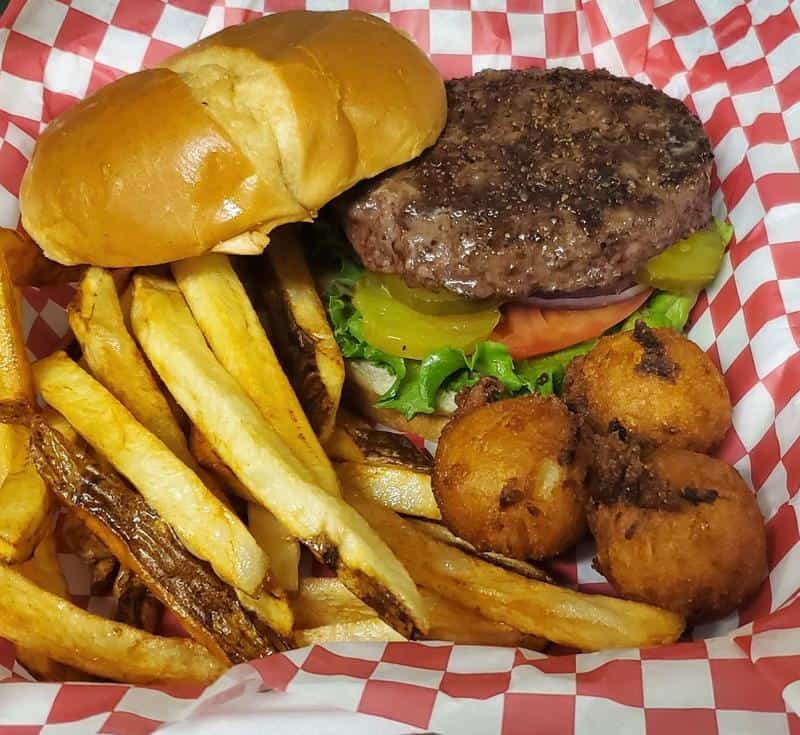 Address: 4127 W Wedington Dr.
Phone: 479-521-7008
Known For: Catfish
Looking for some seafood or Southern delights? Check out The Catfish Hole! They have a variety of fried foods, especially catfish, as well as several non-fried foods to choose from.
This restaurant hosts seafood cooked in Southern fashion, and you can even find frog legs on the menu. It's totally casual with a laid-back atmosphere for everyone to enjoy.
Pat and Janie Gazzola are the owners, and you will find them actively involved in operations from day to day. You can also find this restaurant in several different award listings and news publications.
Here, they focus on great food and great service to bring their customers the very best in the industry. You will likely find no bigger Razorbacks fans either.
Read More:
Some Additional Fayetteville, AR Restaurants to Consider
All of the restaurants above are absolutely amazing, and you can't go wrong with any of them. But Fayetteville has so many great spots that we simply couldn't capture them all!
If none of these quite meet your fancy, or you're looking for some additional recommendations, take a look at more of these great finds!
Wood Stone Craft Pizza
Wright's Barbecue
Pesto Café
Renzo's Pasta & Italian Steakhouse
Eclectic Kitchen
Bordino's Restaurant and Wine Bar
Final Thoughts
When you're looking for the best food, and best atmosphere to enjoy dining in Fayetteville, these choices were among our favorites, and the reasons are quite clear.
Whether you're looking for traditional Southern eats, unique flavor combinations, or something simple but comforting, you can find them here. Enjoy a great meal, and then walk around the college campus or shop in nearby areas.
This town makes great effort to bring high-quality and unique menu items to the table. They also strive to support local farms and suppliers to bring you fresh, high-quality ingredients with every single meal.
Does it really get any better than that? What types of tastes are you looking forward to most?