Going out and finding a restaurant is usually pretty easy no matter where you are. You can drive along any main road and likely find a variety of stops to choose from. But if you're wanting to get dressed up to go out, it might be slightly more challenging.
You can't always tell from the outside of a restaurant whether it's fancy or you will fit in just fine if you're dressed up.
Atlanta, Georgia has a lot to offer to anyone passing through or living there. It's a large and artistic city with beautiful views and hidden spots to check out. You can enjoy a day at the zoo, walk through the botanical garden, experience the world of Coca-Cola, enjoy a Summit Skyride, and so much more.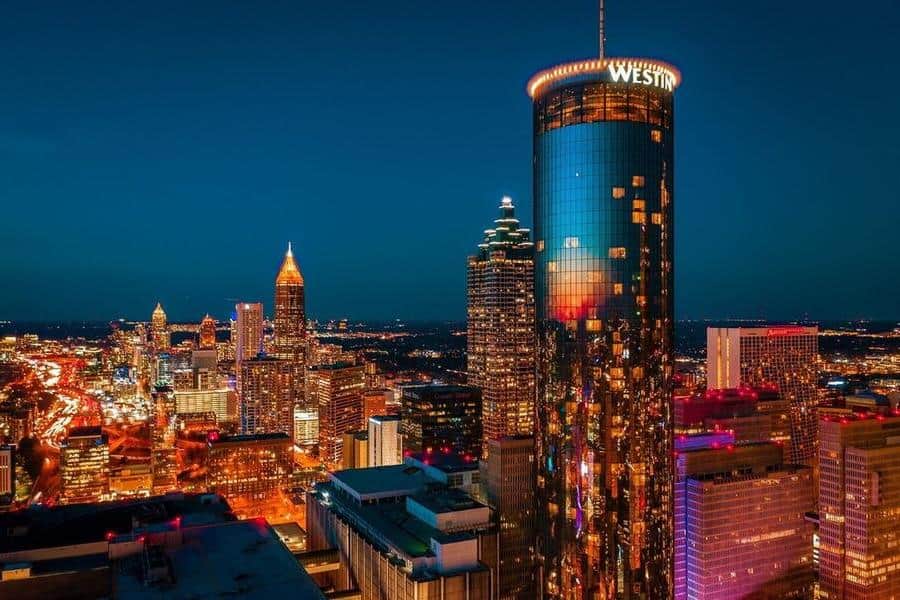 And that's just the beginning. They have tons of food options to choose from, including some really great fancy restaurants that are absolutely worth getting dressed up and splurging on.
Check out our top 12 picks for fancy restaurants in Atlanta.
12 Best Fancy Restaurants in Atlanta
Every once in a while, it's nice to get dressed up for dinner. Or perhaps you're planning a special event and need a fancy restaurant that coincides with it. Whatever your need may be, Atlanta has several really great choices for fancy dining.
Get fancied up and choose from one of these top picks!
1. The Sun Dial Restaurant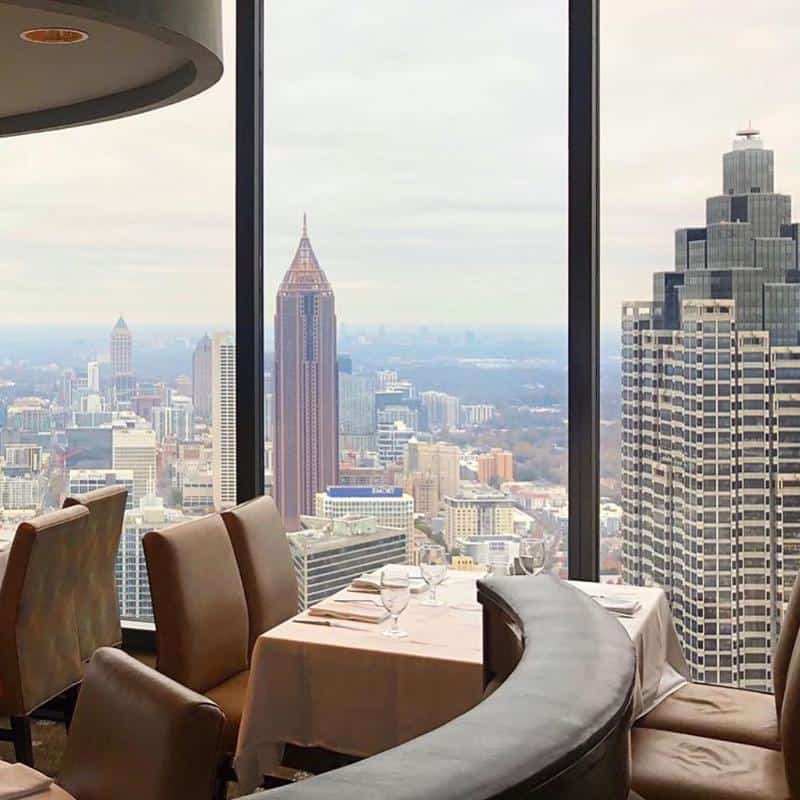 Address: 210 Peachtree St NW
Phone: 404-589-7506
Known For: Spectacular views
If you're looking for one of the most stunning views in Atlanta, try the Sun Dial Restaurant. Treat yourself to a delicious gourmet meal, paired with a top notch view of the city from up high. This restaurant sits at the top of the Westin Peachtree Plaza, and you can see the city all around you.
They have a very nice restaurants, an observatory level, and even a nice cocktail lounge. You will probably want to make reservations as they are most definitely a hot spot thanks to those views. Their menu offers a great variety, with some top items like their Wagyu NY strip, pan seared salmon, and more.
You simply can't go wrong here. And while it is a little pricy compared to some restaurants, the flavors, the atmosphere, and the views around you will make it worth every penny to enjoy. You know you won't be out of place dressed up here as they enforce a business casual and better dress code.
2. Nan Thai Fine Dining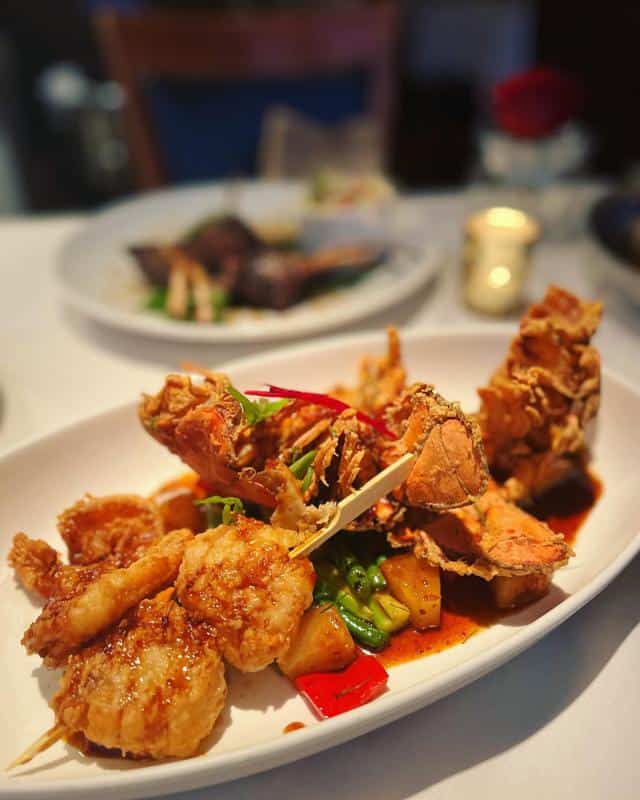 Address: 1350 Spring St NW #1
Phone: 404-870-9933
Known For: Gourmet Thai food
As you're checking out upscale restaurants in Atlanta, be sure to consider this Nan Thai Fine Dining. They offer the best Thai food in Atlanta, and they put a fancy spin on the restaurant to make every dining experience gourmet and upscale in all the best ways. You won't walk away hungry, and you will feel like part of their family as well.
Nan Thai Fine Dining has won the Four Diamond award 16 times, which is absolutely amazing. It's a good idea to make reservations to ensure you get a spot, but walk ins are welcome when there is availability.
This restaurant serves dinner every day, and they also open up for lunch on the weekends. They create fancy dishes, and you will feel right at home dressed up here. Their tables are set with all the fixings. This is a great way to get a different type of food from your fancy restaurant, and still feel luxury around you.
3. Nikolai's Roof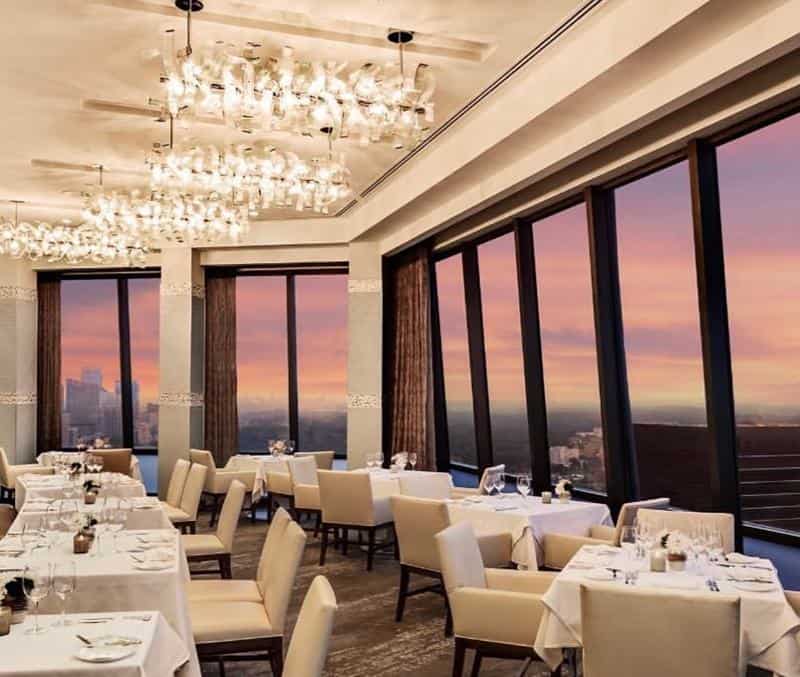 Address: 255 Courtland Street
Phone: 404-221-6362
Known For: award-winning chefs
Not all of the high end restaurants in Atlanta have a dress code, which is what makes it so hard to know where to go for a fancy dinner experience. However, Nikolai's Roof does have a dress code, and it's an experience you are bound to remember for a lifetime.
This restaurant is in the 30th floor of a local hotel building, so once again you are dining high and you get some absolutely stunning views. The chefs here have won several awards and have more than 20 years as chefs in the industry. It's absolutely beautiful and the food is delightful.
This restaurant is rated as a AAA four diamond experience and has been such for 40+ years. They have all of the gourmet foods you would expect and then some. They even have their own house-infused vodkas and a stellar wine list. You won't be disappointed with anything on the menu here.
4. The Oceanaire Seafood Room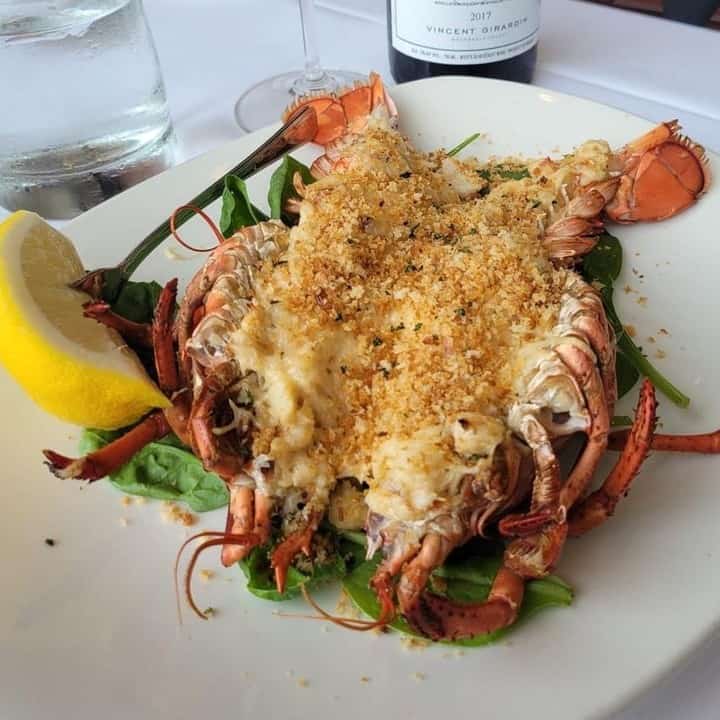 Address: 1100 Peachtree St
Phone: 404-475-2277
Known For: the best seafood
The Oceanaire Seafood Room is yet another of the 5 star restaurants in Atlanta to choose from. They have won a variety of awards through the years, including Best Seafood, Award of Excellence, Best seafood splurge, 100 best restaurants in Atlanta (#15), best dessert in Atlanta, top décor, and more.
Located right in the heart of Atlanta, they are best known for their fresh and unique seafood dishes. Everything will feel like a treat from the atmosphere to the meals that you taste. Everything they make is seasonally appropriate as they use fresh seafood.
The Oceanaire has been around since 1998, and their goal has always been to provide a luxurious seafood experience with fresh foods. The chefs choose the menu and bring you the best of all flavors imaginable. The staff are phenomenal here as well. It's an awesome treat!
5. Bones Restaurant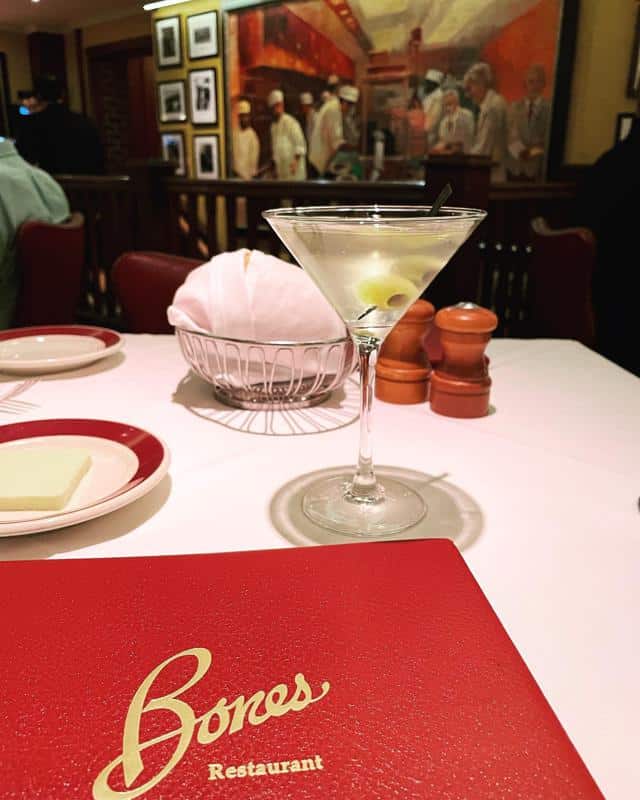 Address: 3130 Piedmont Rd NE
Phone: 404-237-2663
Known For: #1 steak in Atlanta
Bones Restaurant is going to be your top choice if you're looking for the best steak around. They are well-known for their steaks, but they do offer other dishes as well. This steakhouse has an impressive menu and wine list to make your dinner the best.
This nice restaurant in Atlanta has a dress code that is labeled as business tire and dressy casual attire so be sure to get nice and fancy to go in. It's not a bad idea to make a reservation to ensure you can actually get seated here as well.
Bones was established in 1979 with a mission to provide steak and seafood solutions with the finest service in Atlanta. They have always lived up to this mission, which is what has won them the awards of the best steakhouse in Atlanta. It's a close call to suggest maybe even the best in the US.
6. Marcel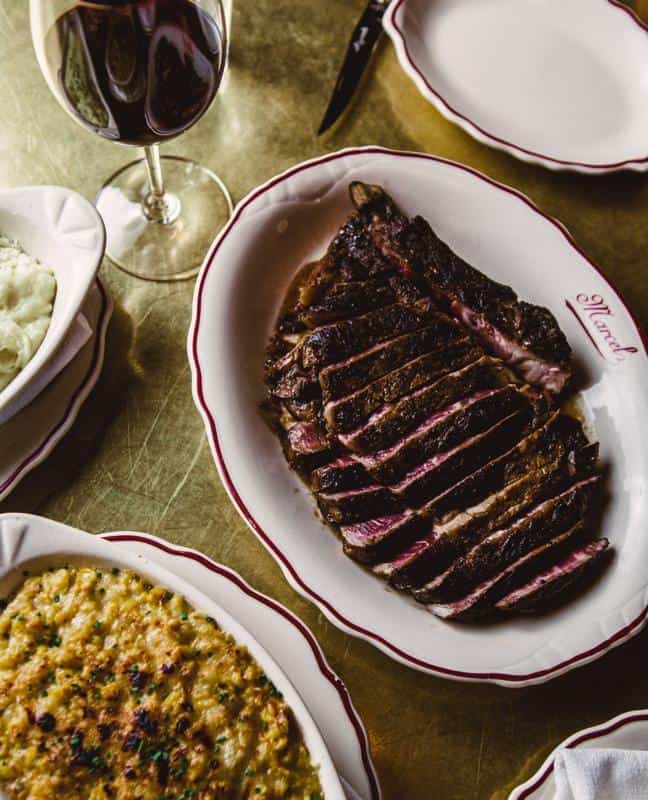 Address: 1170 Howell Mill Rd
Phone: 404-665-4555
Known For: Classic atmosphere
Marcel is a fancy restaurant that is all about tradition. They are both laid back and fancy at the same time. The atmosphere is warm and welcoming. You will sit down to a five course dinner with all the fixings and they don't forget the wine!
Marcel is probably most-known for their Beef Wellington, which is a classic dish that you simply don't find as easily anymore. They serve plenty of other things, but any fan will tell you this is their top menu item.
It's strongly encouraged that you make a reservation, as is common with most fancy restaurants. While this is a fancy place, it's also pretty laid back. They bring you fancy cuisine and it's important to dress up. But they don't require you to be staunch and serious to enjoy a great meal here.
7. Canoe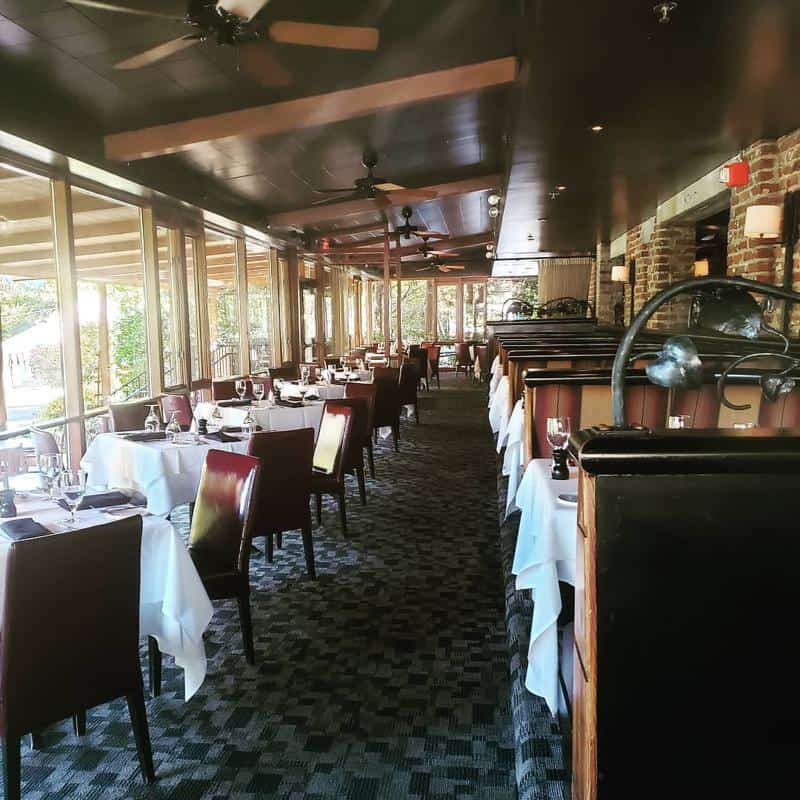 Address: 4199 Paces Ferry Rd SE
Phone: 770-432-2663
Known For: farm to table meals
Some of the best restaurants around are found off the beaten path, and Canoe is one of those. They are not far away, but they are tucked away just slightly right on the banks of the Chattahoochee River. You get a spectacular riverside experience with tasteful foods.
This restaurant changes their menu seasonally because everything they offer is directly from farm to table. They are most certainly upscale, and it's nice to know that what you are eating is fresh and prepared just for you.
It's a little bit different from some of your other upscale locations, but it certainly isn't going to disappoint in that capacity. This restaurant is also open for brunch and lunch some days too. This will be all about the culinary experience, paired with exceptional service and a peaceful meal.
8. Chops & Lobster Bar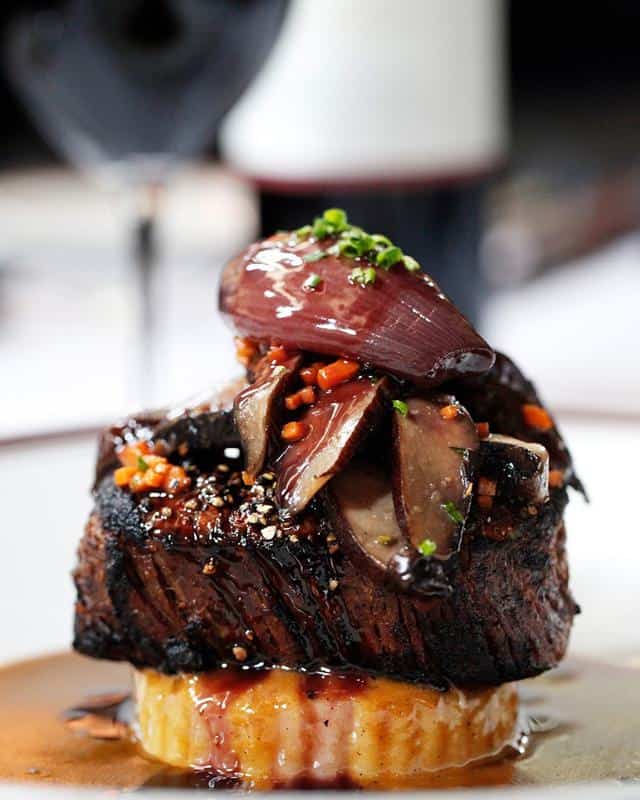 Address: 70 W Paces Ferry Rd NW
Phone: 404-262-2675
Known For: old school chophouse style
Chops & Lobster has old supper club vibes, but they do it with grace. The restaurant is old and luxurious with dark wood all around you. It's that classic steakhouse feel paired with luxury and fine dining accents to bring you a great night out.
This steakhouse has been ranked as one of the top 10 steakhouses in the country and they get this ranking consistently. They fly in fresh seafood and meats every single day to ensure you are getting the very best with every meal they make.
It's dark and romantic, but welcoming to families still. They create meals to impress and every single one is absolutely delicious. Of course, their steaks and seafood options are the classics of the menu, but they offer a variety of choices for every palette.
9. Atlas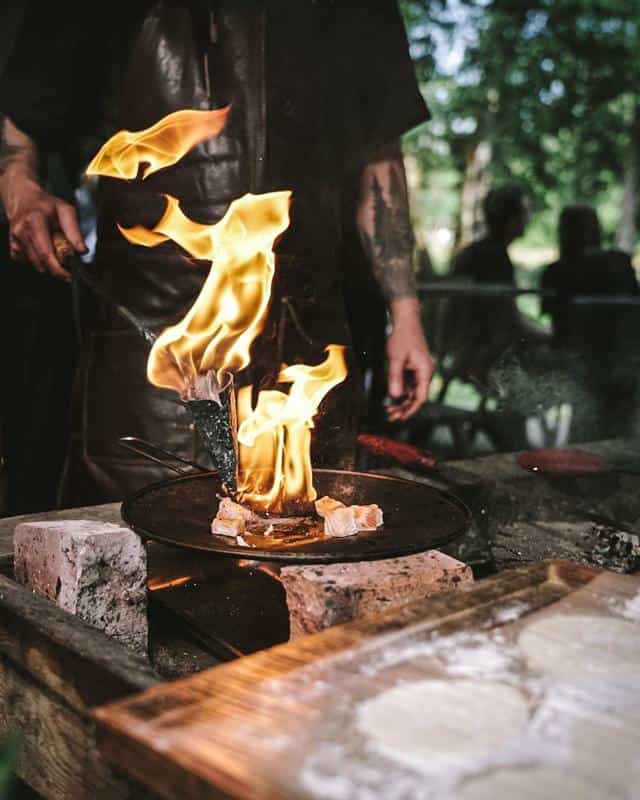 Address: 88 W Paces Ferry Rd NW
Phone: 404-600-6471
Known For: seasonal sophistication
Try out a whole different type of culinary experience at Atlas. Graced with stunning sophistication, you will be impressed from the moment you enter the doors.
They decorate with 20th century modern art and bring seasonal dishes that pair with what is available fresh in the markets.
They create traditional dishes with a fancy spin to make them sophisticated. They are also known for supporting local farms to bring you fresh ingredients that include meat, produce, and even their herbs and spices. The menu is designed to be a culinary journey for all.
Atlas has been recognized in many publications and received several awards too. In 2002, Forbes ranked them amongst the world's best dining spots. They have also been graced with recognition for atmosphere, service, romance, ambiance, and more.
This will be a noteworthy meal for sure.
10. Aria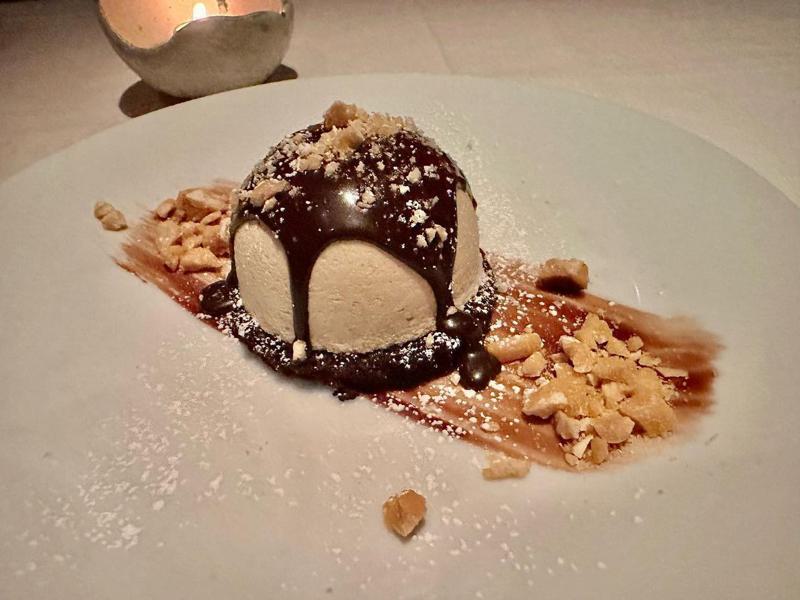 Address: 490 E Paces Ferry Rd NE
Phone: 404-233-7673
Known For: Visual culinary experience
Aria isn't just about being one of the top upscale restaurants in Atlanta, but also about the presentation. They've been operating for just over 20 years and have proven to be one of the top fine dining experiences.
They don't do things the same old way every time, instead focusing on making every experience unique.
The restaurant was designed to create a bit of a romantic and sophisticated ambiance and the meals match that take. They also create an exciting experience with cheery staff that are fun, cheery, and so welcoming to every single guest that comes in.
Whether you're looking for a classic filet mignon, something different like duck, or you're looking forward to the best desserts, you will absolutely find that here. The meals are awesome in flavor and just as appealing in their aesthetic appearance too.
11. The Palm Atlanta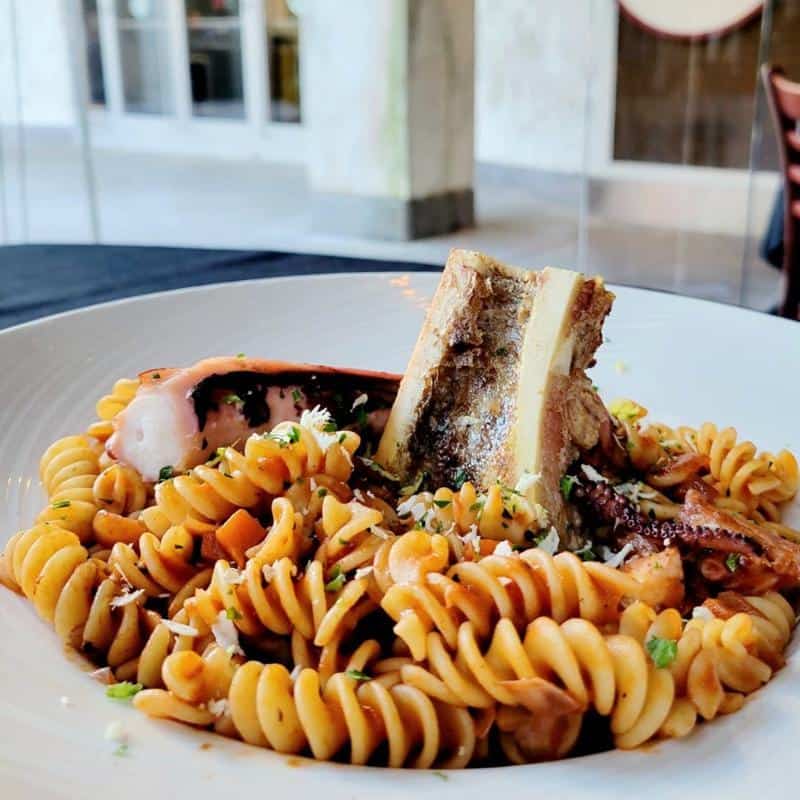 Address: 3391 Peachtree Rd NE
Phone: 404-814-1955
Known For: Italian delights
The Palm is a steakhouse in Atlanta, but many people come to this restaurant to enjoy the Italian side of their menu. There are so many fancy steakhouses that sometimes it's nice to have other options, right?
The Palm is a surprising high end restaurant intermixed into the club district downtown.
Every dish has a unique touch to it, and you will find a variety of flavors to choose from. Whether you want steak, seafood, pasta, or even a combination you can find something delightfully delicious on their menu.
The atmosphere here is meant to be relaxing and cozy, but they are still a fancy restaurant. Everyone is welcoming and friendly, and you won't feel squished in with tons of other people like some noisy places.
Leave the details to them and you just enjoy the experience.
12. STK Steakhouse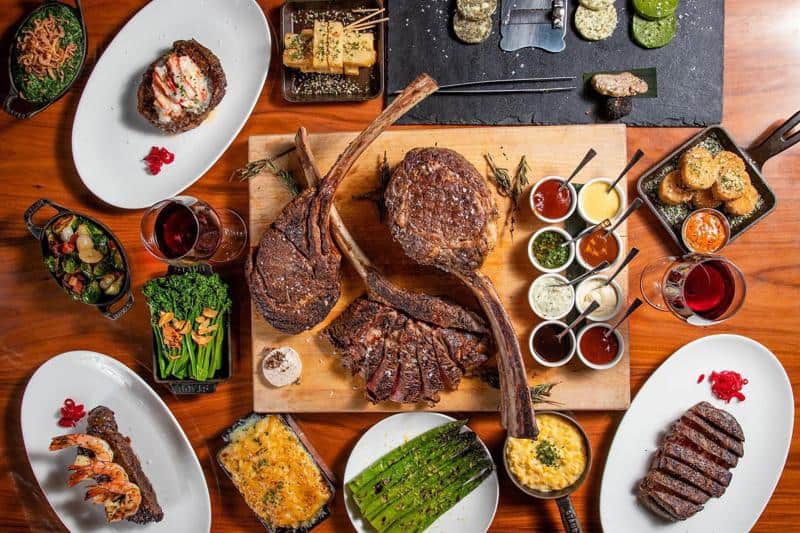 Address: 1075 Peachtree St NE
Phone: 404-793-0144
Known For: late hours
Enjoy a unique and stunning experience at STK Steakhouse. This is one branch of a small chain of restaurants that is based out of New York. They have elegant style, a comfortable atmosphere, and some absolutely delicious meals to choose from.
One of the great things about this steakhouse is they stay open much later than most of the local restaurants. There are some nights that you can dine here until midnight. This can offer a bit of added convenience for those that like to eat late meals.
STK is an artful setting. Their unique design brings you a combination of artiness paired with modern delights in a steakhouse setting. T
hey are all about a chic fine dining experience that is paired with top quality food and wine. You won't be disappointed with anything at this restaurant.
Read More: Best Breakfast in Savannah, GA
A Few Additional Upscale Restaurants in Atlanta
We've shared 12 stunning selections for fancy dining in the area but that's not all. Atlanta has a host of fancy places to eat for fine dining experiences.
If you're looking for some additional choices or just want to try something different, consider one of these additional options.
Lazy Betty
Kevin Rathbun Steakhouse
Umi
Lucian Books & Wine
Gunshow
Le Bilboquet
It doesn't matter if you're looking for steakhouse, French delights, Thai food, sushi, or even a farm to table experience, you can find every single one of these in a fancy dining experience.
If you aren't sure about the dress code, most restaurants have this displayed on their website if they have specific requirements.
Final Thoughts on Fancy Restaurants in Atlanta
Atlanta certainly has no shortage of fancy restaurants to choose from. Some of them have varying dress codes so always be sure to check that out to dress appropriately. The top choice for fancy restaurants tends to be steakhouses, but even those are not limited to just steaks.
These restaurants aren't just about a fancy atmosphere either. They give you a great reason to get dressed up, but most of them are concerned about your entire experience. Enjoy romance, sophistication, and some of the best food in the country.
Which restaurant will you be getting dressed up for?