Ice cream is among the most popular frozen desserts in the world. Ice cream is a sweet confection you'll always enjoy regardless of where you live. In fact, ice cream is a favorite of all classes of individuals, whether young, old, or in between.
The incredible taste of ice cream is one significant factor in its widespread popularity. Thanks to the ever-reliable ice cream-manufacturing companies, wide varieties are available to fulfill everyone's tastes. These firms had to prove themselves by meeting consumer demand for consistently high-quality goods and creating a market for new ones.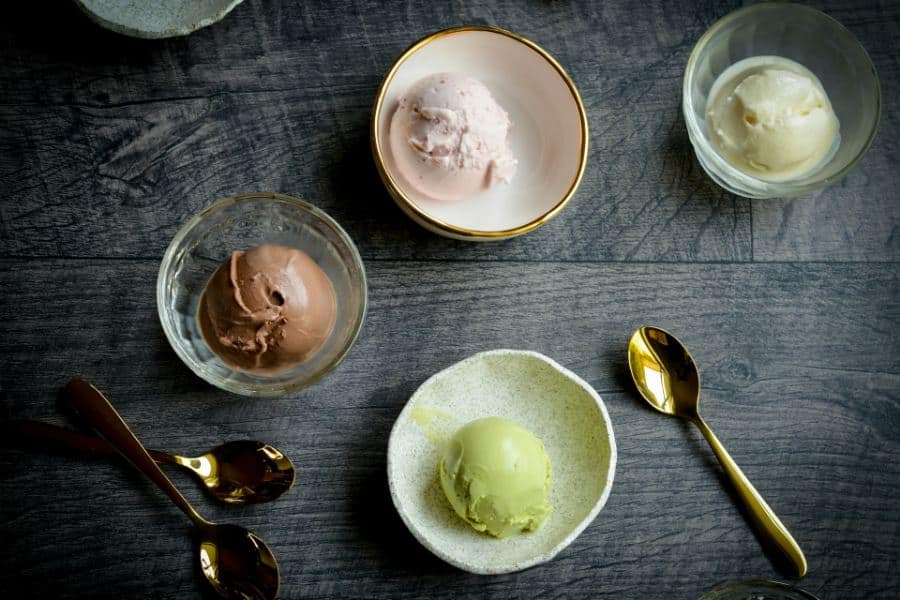 Accordingly, this article cites the top 10 most delightful ice cream brands in 2023, their various flavors, year of establishment, and production location.
Top 10 Best Ice Cream Brands in the World
Most of the best ice cream brands are situated in the United States. This isn't startling, as Americans are among the biggest ice cream consumers—only second to New Zealand—according to a survey by WorldAtlas.
The following paragraphs will discuss the top 10 ice cream brands worldwide, their flavor options, founding year, and manufacturing location.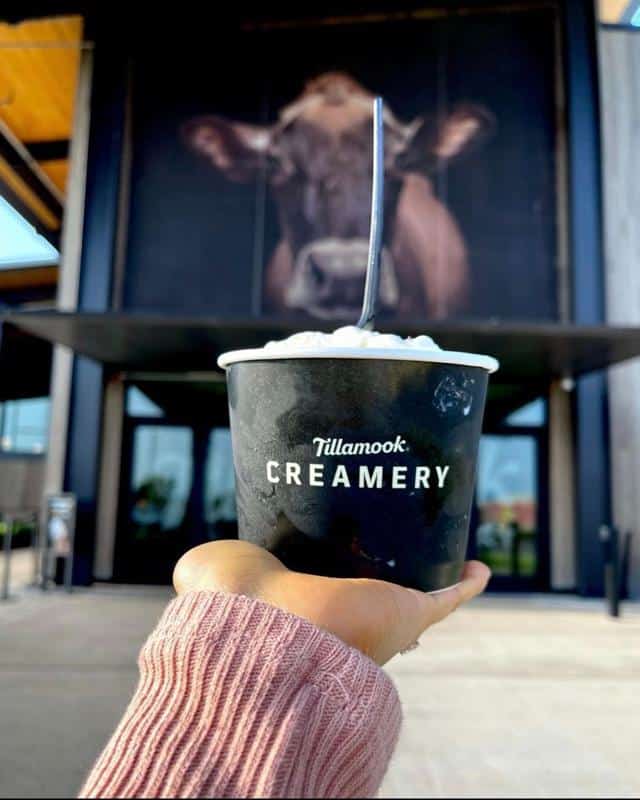 Available Flavors: Vanilla, fruity, nutty, coffee, and chocolate.
Year of Establishment: 1947
Production Location: Oregon, USA.
Although you may be familiar with Tillamook's tasty extra-sharp cheddar cheese, the company also produces excellent ice cream. Over the years, all its flavors have been delightful, and the ice cream is fluffy and creamy, which is quite a feat.
The Udderly Chocolate—which combines white chocolate and light chocolate ice cream—is so exquisitely complementary that you'll spend most of the bowl trying to choose which one is your favorite. It's not surprising that it's by far the most popular.
There's something for everyone in Tillamook's extensive selection of tastes. You can be sure to enjoy the additional creaminess and superior flavor that the dairy brand is known for, no matter which flavor you pick.
Here are some of the best Tillamook ice cream:
Mudslide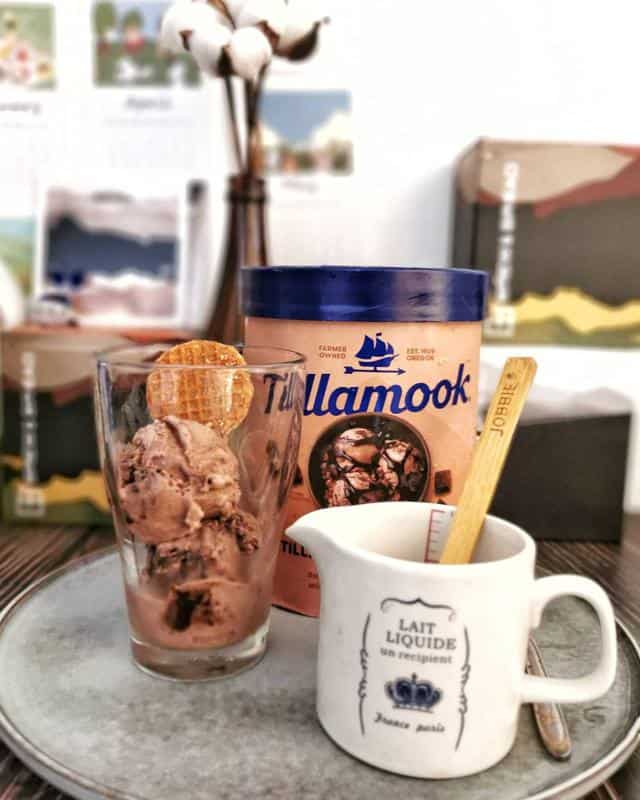 Due to its abundance of nutty, savory, and buttery flavors, Mudslide is one of the best Tillamook ice cream flavors. It uses cocoa, peanut oil, coconut oil, egg, and salt for an exquisitely balanced flavor combination.
Adding chocolate bits and melting fudge to the ice cream gives it additional character.
Coffee Almond Fudge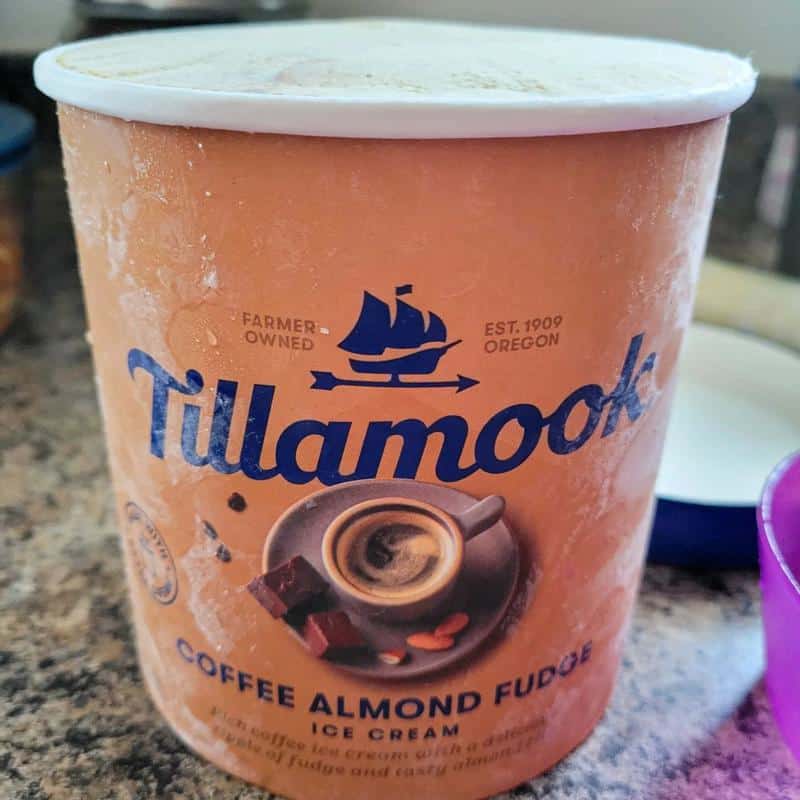 Tillamook's Coffee Almond Fudge is to die for, especially if you love coffee. The dish is complete with smooth fudge, crunchy almond crumbs, and a unique, deep coffee flavor.
It exudes a smooth and creamy texture following a combination of agave syrup, chocolate, and cornstarch.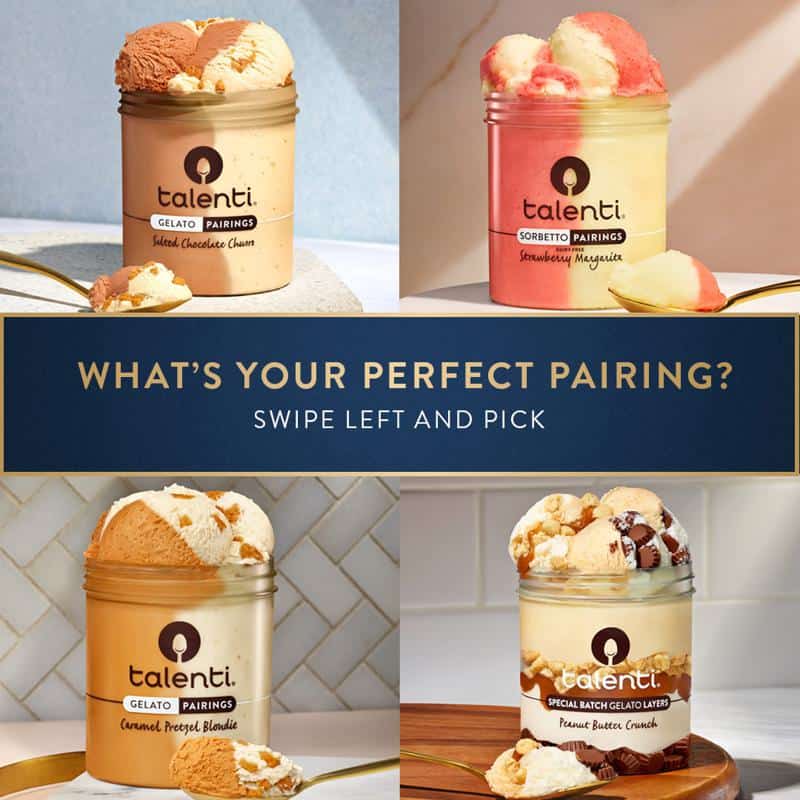 Available Flavors: Chocolate, vanilla, peanut butter, coconut, and fruity.
Year of Establishment: 2003
Production Location: Dallas, Texas, USA.
Talenti is a gelato, so comparing it to non-gelato ice cream may not be fair. Gelato is a slow-churned dairy dessert of Italian origin.
This dessert is dense because it packs less air compared to typical ice cream. It also melts more quickly because it has more sugar. Again, it isn't as fatty as regular ice cream since it's made with more milk and less cream.
Double dark chocolate gelato from Talenti contains the necessary chocolate bits with an artisan character. It has a genuine, bittersweet flavor occasionally absent in other ice cream labeled "dark chocolate."
Here are some of the best Talenti ice cream:
Sea Salt Caramel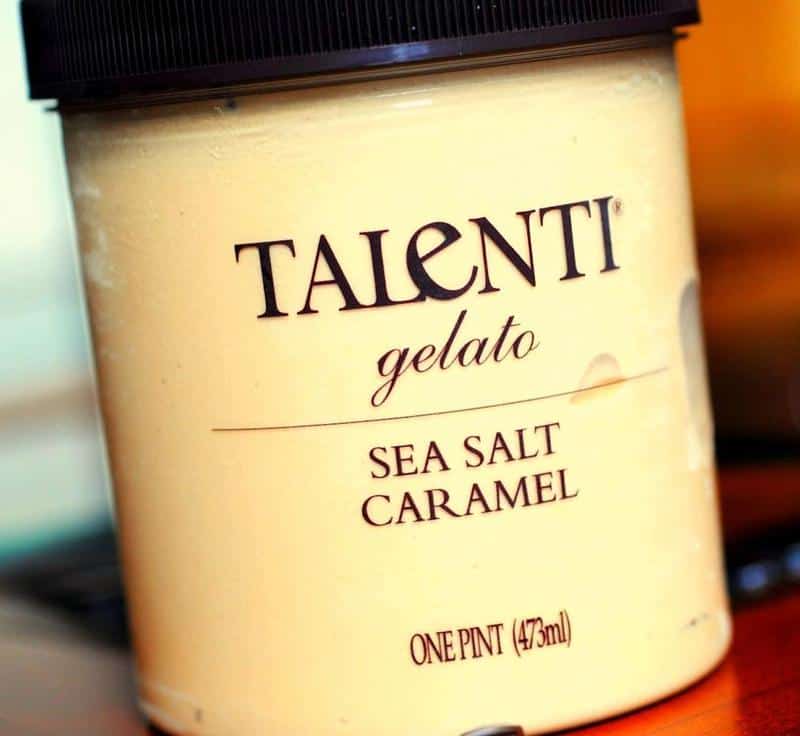 The Sea Salt Caramel gelato—a fan favorite and one of Talenti's original recipes—gives a distinctive spin on a chic classic. The use of dulce de leche swirls and bits of caramel coated in chocolate sets this sea salt caramel gelato apart from other similar flavors.
Every mouthful is velvety with an additional flavor and texture burst.
Black Raspberry Chocolate Chip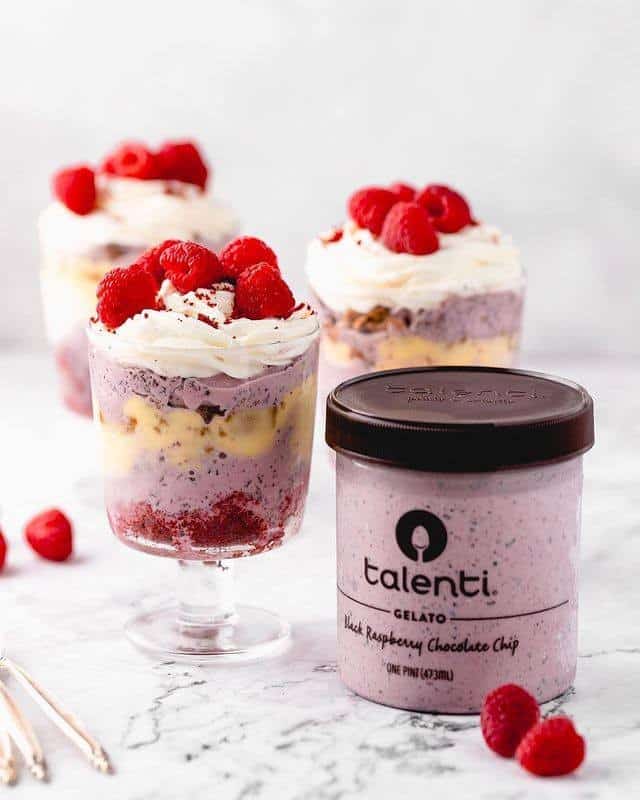 The tart black raspberries used in Talenti's Black Raspberry Chocolate Chip gelato come from an Oregon family farm.
A vital supplementary stage in the gelato-making process involves slowly boiling them in organic milk for maximum flavor output. Then, the manufacturers generously add organic chocolate chips to the mixture.
As a result, there's an ideal balance of tangy, sweet, crunchy, and creamy flavors.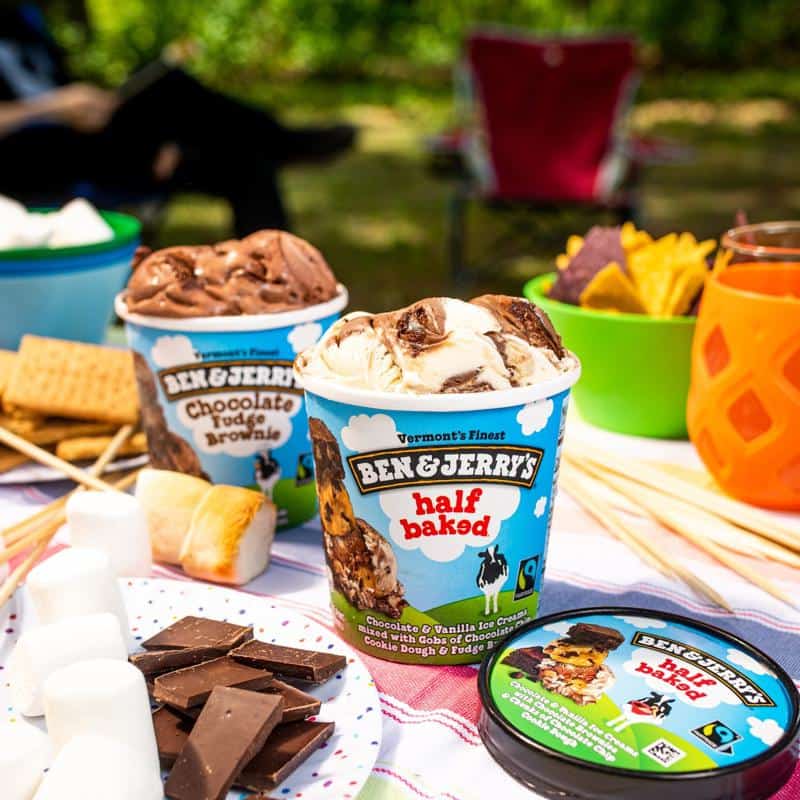 Available Flavors: Americone Dream, The Tonight Dough, and Cherry Garcia
Year of Establishment: 1977
Production Location: Burlington, Vermont, USA.
Ben & Jerry's is renowned for its ability to create the ideal sweet and delectable ice cream treat for any occasion. This Vermont-based business is committed to producing excellent ice cream loaded with toppings and unique flavors.
Ben & Jerry's provides sweet confections for everyone — distinctive ice cream flavors, non-dairy pints, or core ice cream. Additionally, the brand is dedicated to improving the world through its products and fulfilling its promise of always providing delicious ice cream.
Here are some of the best Ben and Jerry's ice cream:
The Tonight Dough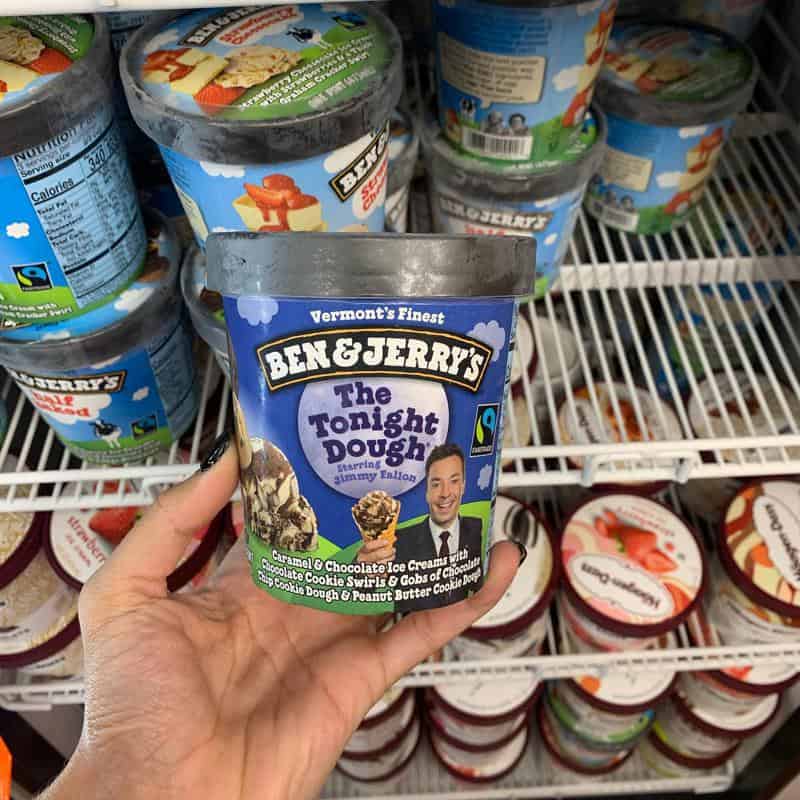 The Tonight Dough is stuffed to the brim with sweet and mouth-watering toppings that satisfy any ice cream appetite.
This Ben & Jerry's dessert comprises chocolate cookie swirls, substantial portions of chocolate chip and peanut butter cookie dough, caramel, and chocolate ice cream.
Half Baked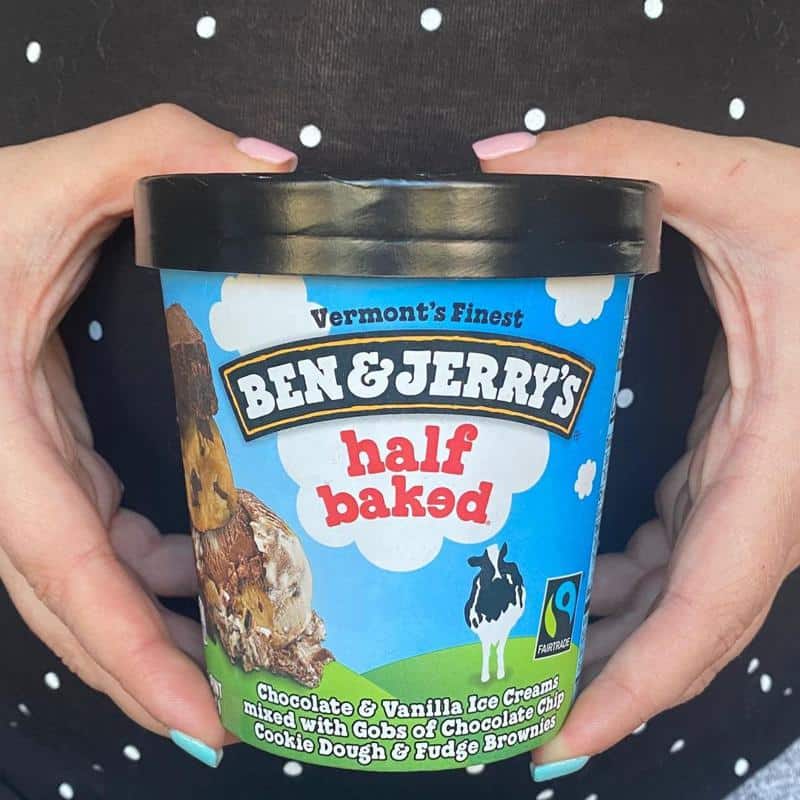 Half Baked gives the best of both worlds with a blend of chocolate and vanilla ice cream, big chunks of fudge brownie pieces, and chocolate chip cookie dough.
It offers every tasty flavor you could wish for in a single pint.
For years, Half Baked has been a top-selling, magical flavor, and the reason for this trend is easily understandable.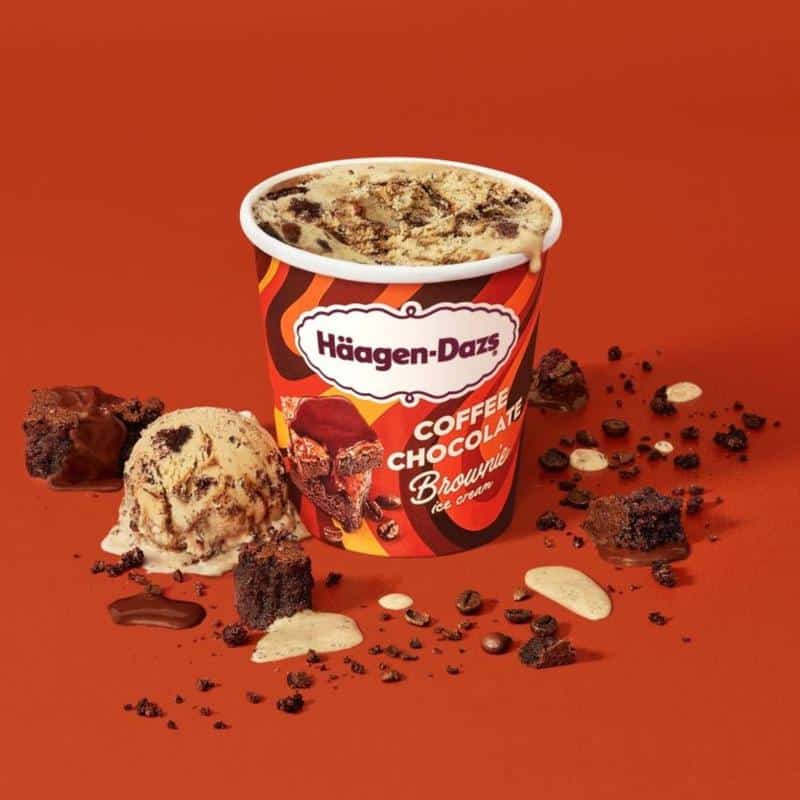 Available Flavors: Cookies & Cream, coffee, Dulce De Leche, and caramel cone ice cream.
Year of Establishment: 1960
Production Location: Bronx, NY, USA.
Häagen-Dazs manufactures quality ice cream. The company boasts various unique ice cream flavors, including Vanilla Blackberry Chocolate Trio Crispy Layers, Rum Tres Leches, and Honey Salted Caramel Almond, in addition to the usual generic flavors. Hence, it's clear that the brand gives its ice cream clever names.
This renowned company has been providing outstanding ice cream for over six decades, and its menu comprises numerous delectable options. Furthermore, the manufacturers use only fresh, premium ingredients to make their ice cream.
Below are some of the Häagen-Daza flavors:
Cookies & Cream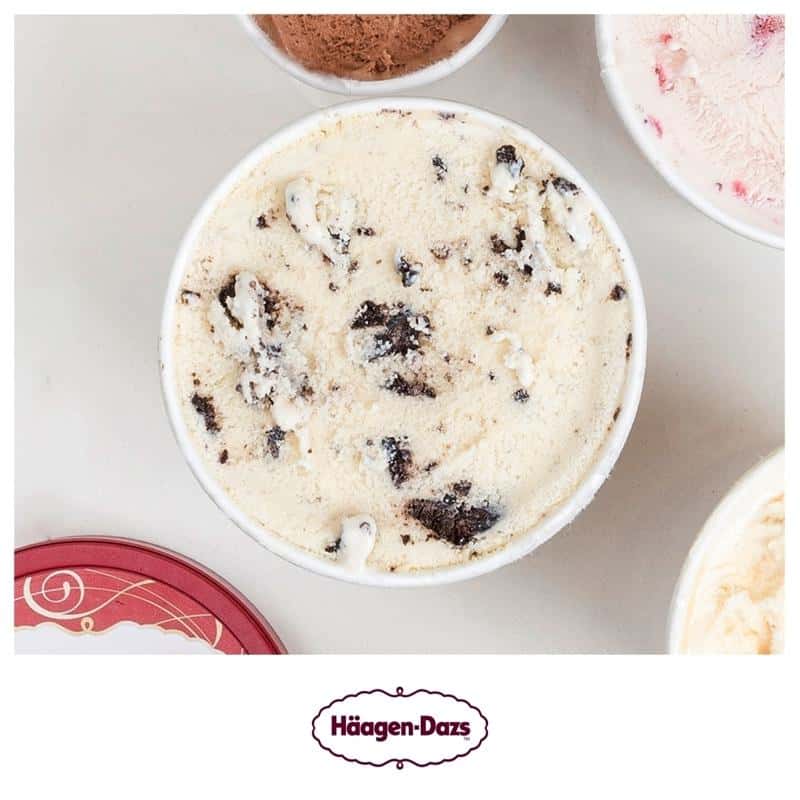 Cookies & Cream ice cream blends rich, chocolatey cookies with creamy vanilla ice cream. It's the perfect means of appeasing the inner child in everyone who adores milk and cookies.
Dulce De Leche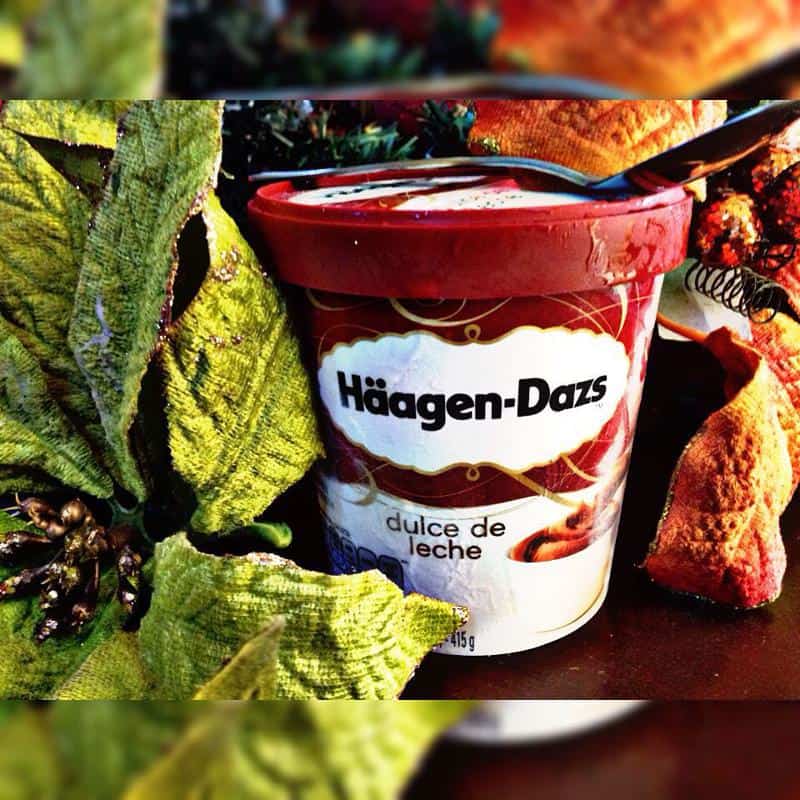 This flavor incorporates incredibly rich Dulce De Leche ice cream with thick delicious caramel swirls. Consider trying this dessert if you want something sweet and sumptuous.
This ice cream goes a long way, just like the chocolate and peanut butter combo.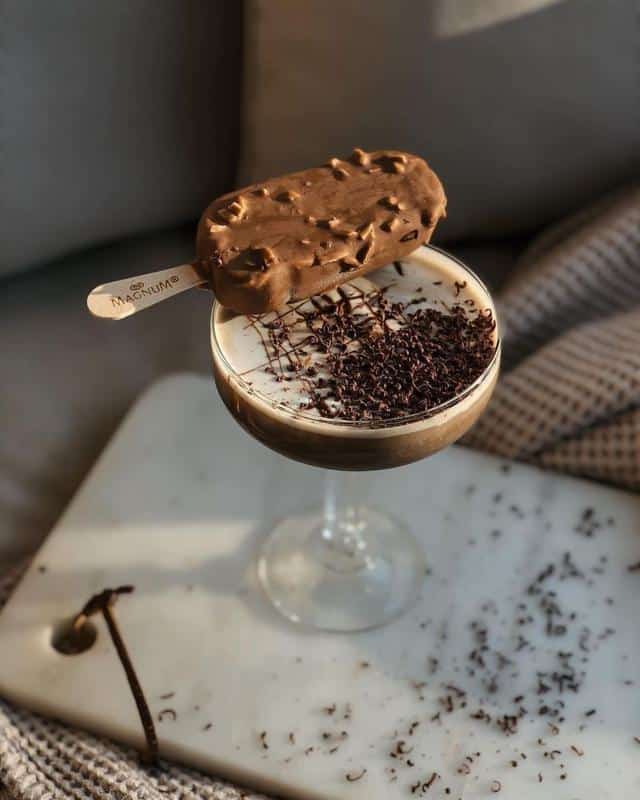 Available Flavors: Sweet and salty, white chocolate, and berry.
Year of Establishment: 1980
Production Location: Aarhus, Denmark.
There are 11 flavors of Magnum tubs, all of which are essentially variations on the theme of "chocolate, chocolate, chocolate, and more chocolate."
Magnum is renowned for its impressive, tasty bars. However, the brand offers a few other options, such as double red velvet and double raspberry. Hence, it also deals with non-chocolate goodies.
Some great Magnum flavors are listed below:
Sweet and Salty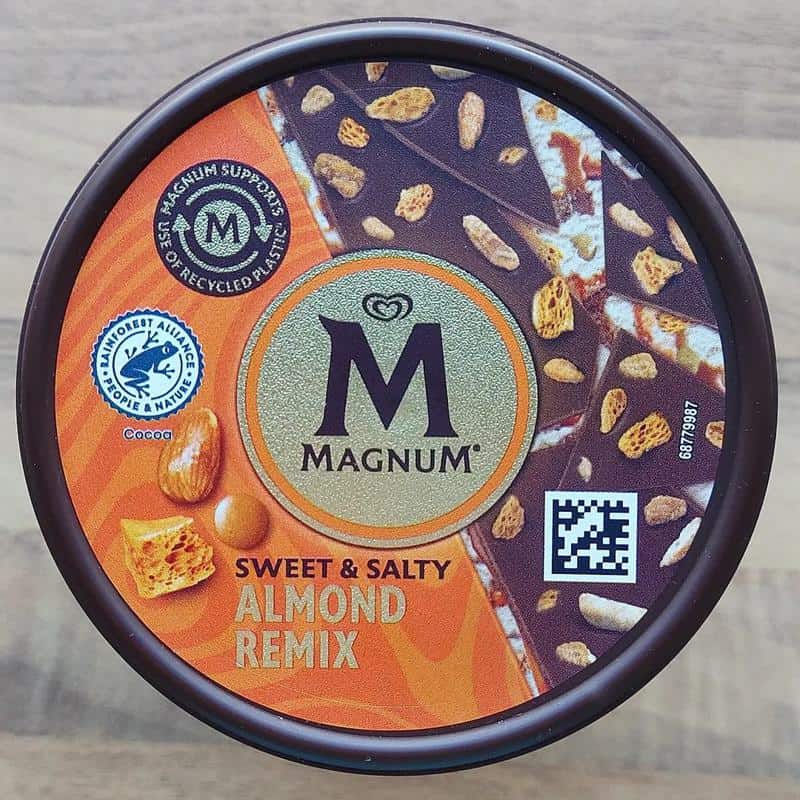 Sweet and Salty is made with Belgian chocolate, premium West African cocoa, and other ingredients. This ice cream is a delectable blend of roasted almond ice cream with a salted caramel swirl and crispy honeycomb pieces.
White Chocolate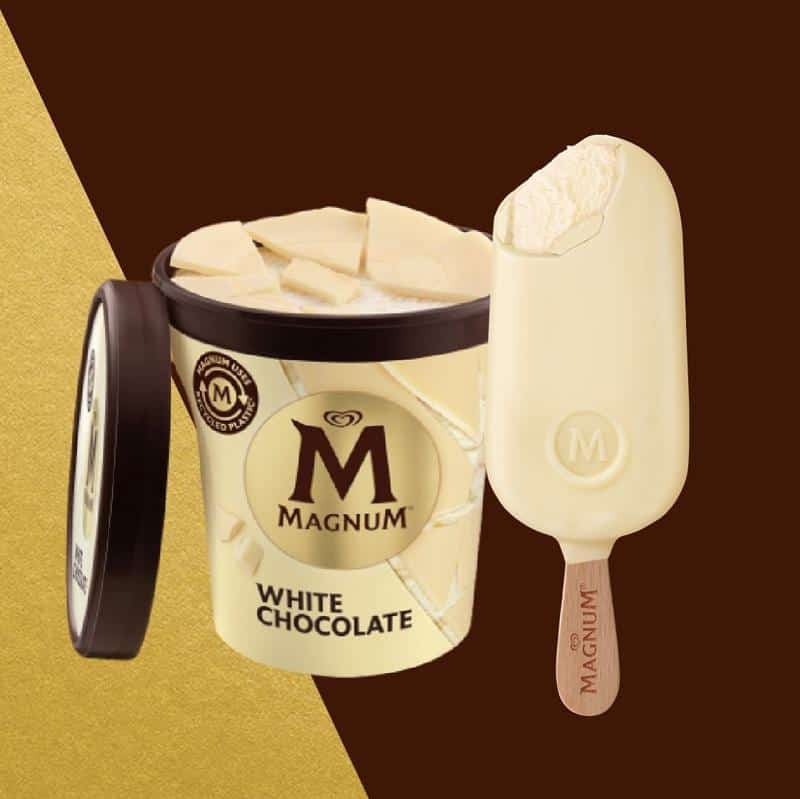 White chocolate comprises cocoa butter derived from the cocoa bean. It's distinguished by its light ivory color and sweet buttery flavor. Ice cream and white chocolate go together as they have delicate smoothness.
This decadent frozen treat is made with premium white chocolate and vanilla from Madagascar, which the Rainforest Alliance has verified. Rainforest Alliance is an association for individuals with sweet tooth and chocolate experts.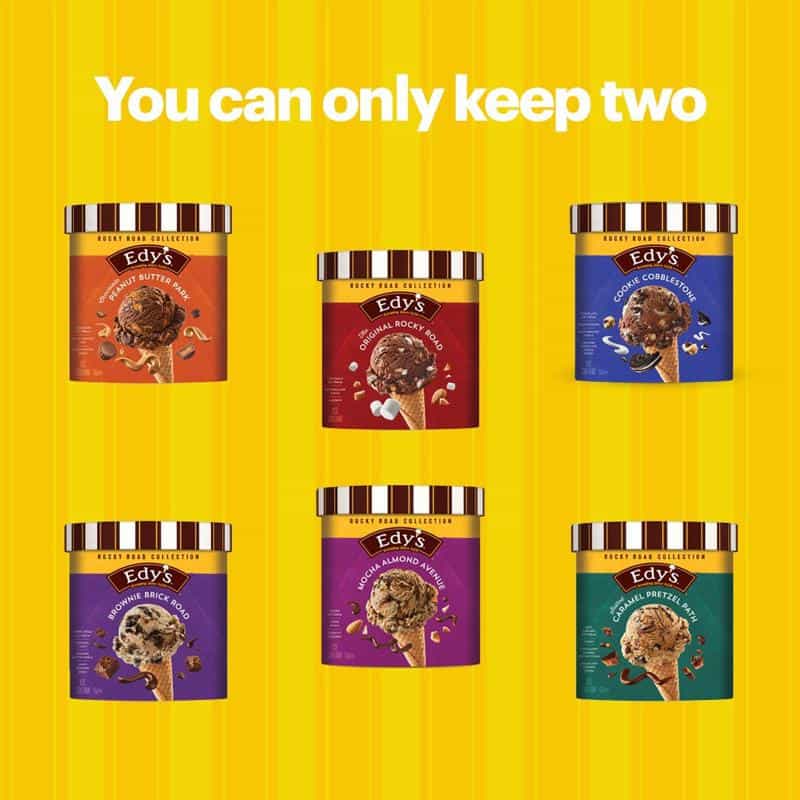 Available Flavors: Brownie Brick Road, Cookie Cobblestone, and vanilla.
Year of Establishment: 1928
Production Location: Oakland, California, USA.
Edy's/Dreyer's produces quality ice cream that's flexible and simple to scoop. The brand's ice cream is excellent if you want a good time.
Depending on the flavor (Vanilla isn't Edy's best offering), Edy's/Dreyer's ice cream can lean slightly artificial. Still, the manufacturers do an excellent job of making chocolates taste delightful.
Edy's offers excellent chocolate. So, you can happily choose any chocolaty Edy's if you prefer the chocolate flavor.
Below are the two most popular flavors in Edy's/Dreyer's ice cream catalog:
Brownie Brick Road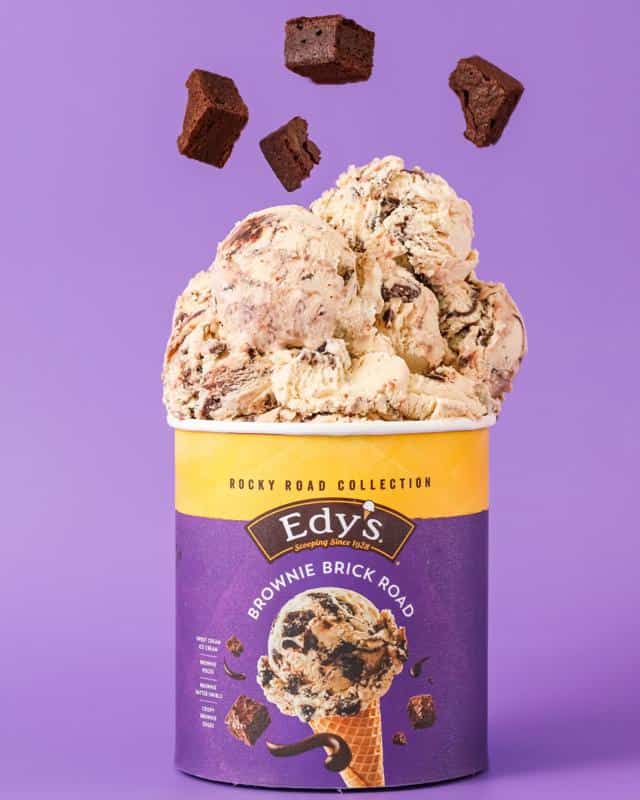 This option is for the most devoted brownie lover who can't help dipping a finger into the batter. To ensure that you get the complete brownie experience with every scoop, this sweet cream ice cream is loaded with chewy brownie bits, swirls of brownie batter, and crispy chocolate-covered brownie edges.
Cookie Cobblestone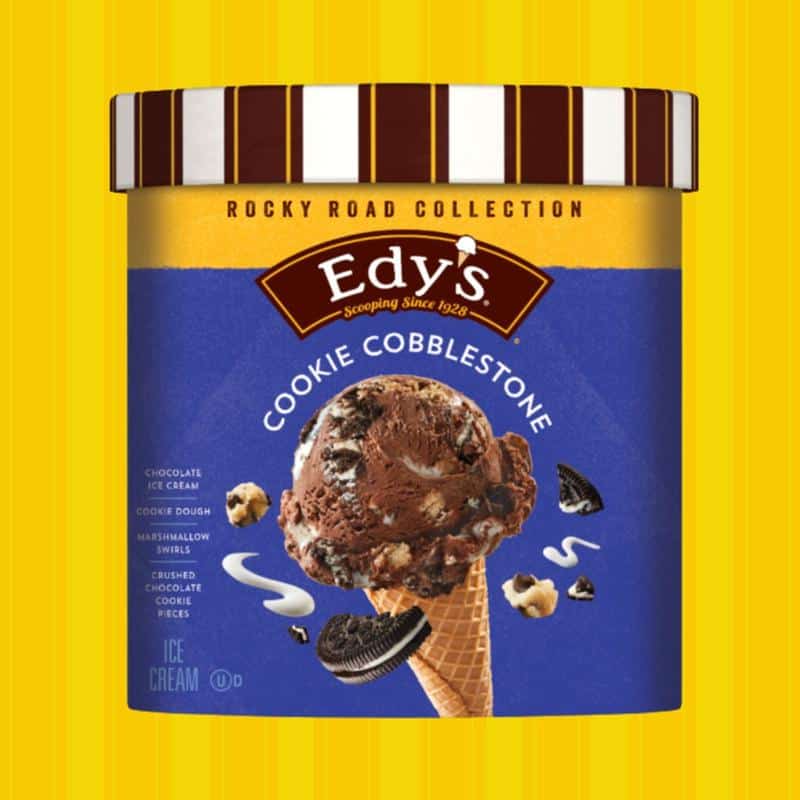 Cookie Cobblestone is a delicious dessert of chocolate sandwich cookies, gooey marshmallow swirls, and bits of excellent cookie dough surrounded by creamy chocolate ice cream. You'll want more because of how good it tastes.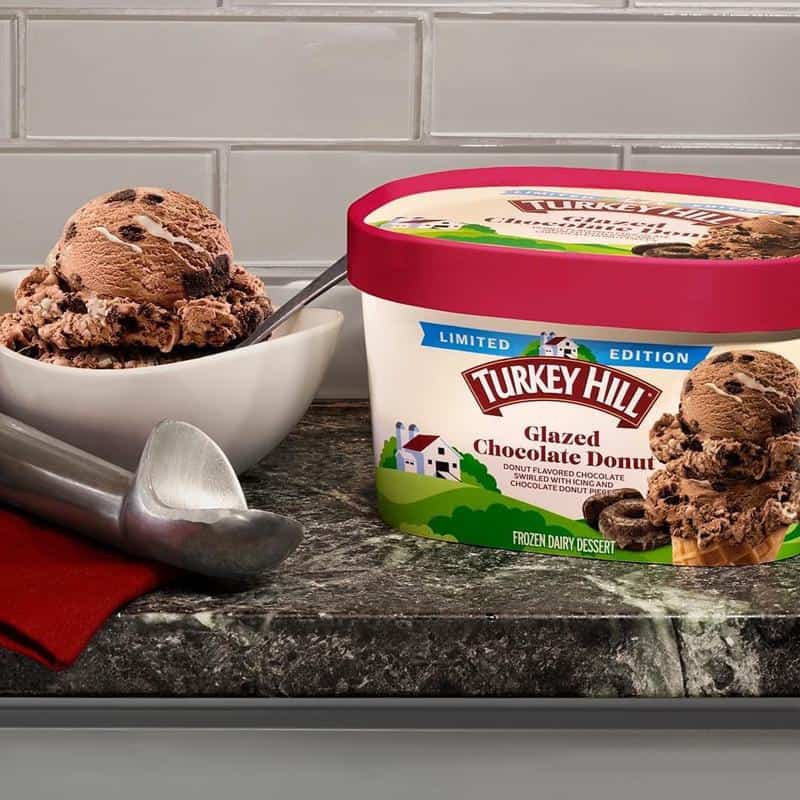 Available Flavors: Black cherry, vanilla bean, and caramel brownie.
Year of Establishment: 1931
Production Location: Lancaster, USA.
Farm fresh milk is one of the delicious, carefully chosen raw ingredients used in Turkey Hill frozen desserts.
Big words and lengthy lists can't describe Turkey Hill All Natural Ice Cream. Each scoop of this ice cream contains an incomparable level of richness because the manufacturers add extra cream to the pure, natural ingredients they use to churn it.
These are the two primary flavors of Turkey Hill:
Black Cherry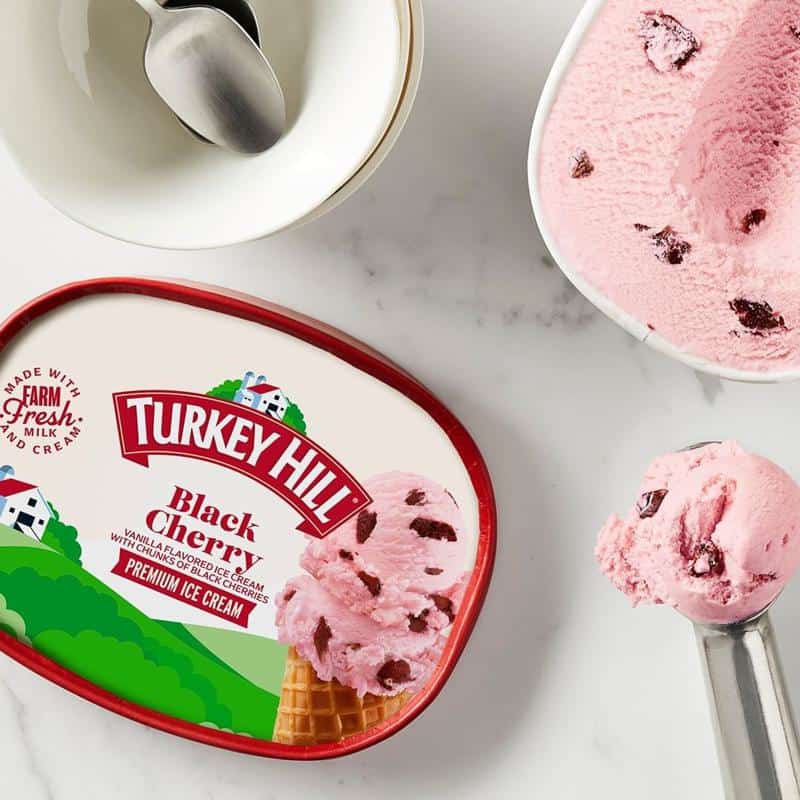 Black Cherry ice cream is a flavorful, chunky, caffeine- and gluten-free ice cream that contains small pieces of fruit pits because it's produced from real cherries.
Vanilla Bean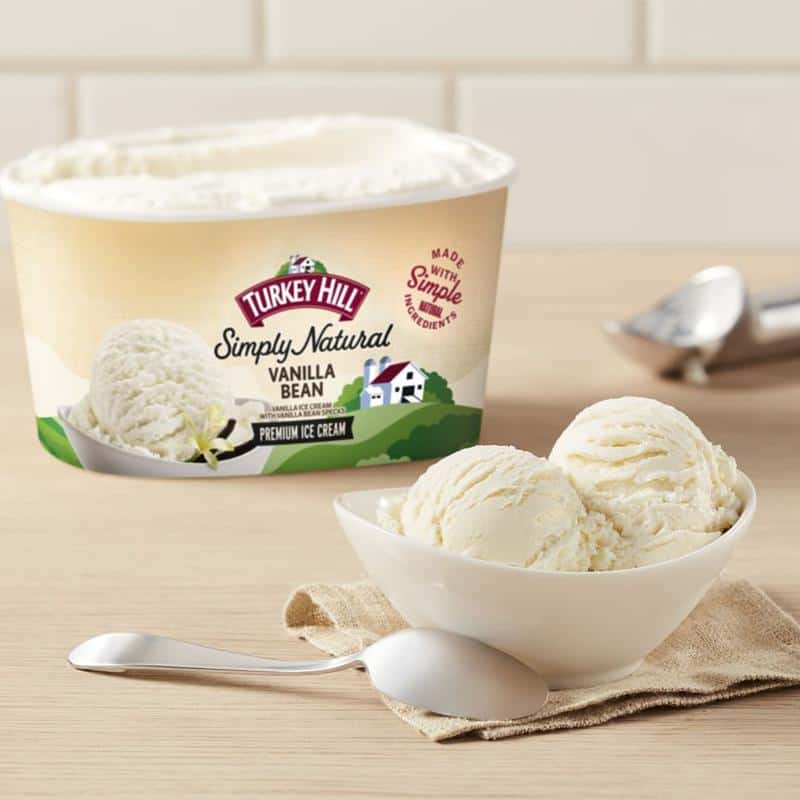 This ice cream is perfect for preparing milkshakes or feeding a large audience during a kid's birthday celebration. Yet, if actual vanilla and eggs are missing from the ingredients, it'll still pass for a sweetened, solidified, and frozen whipped cream from Turkey Hill.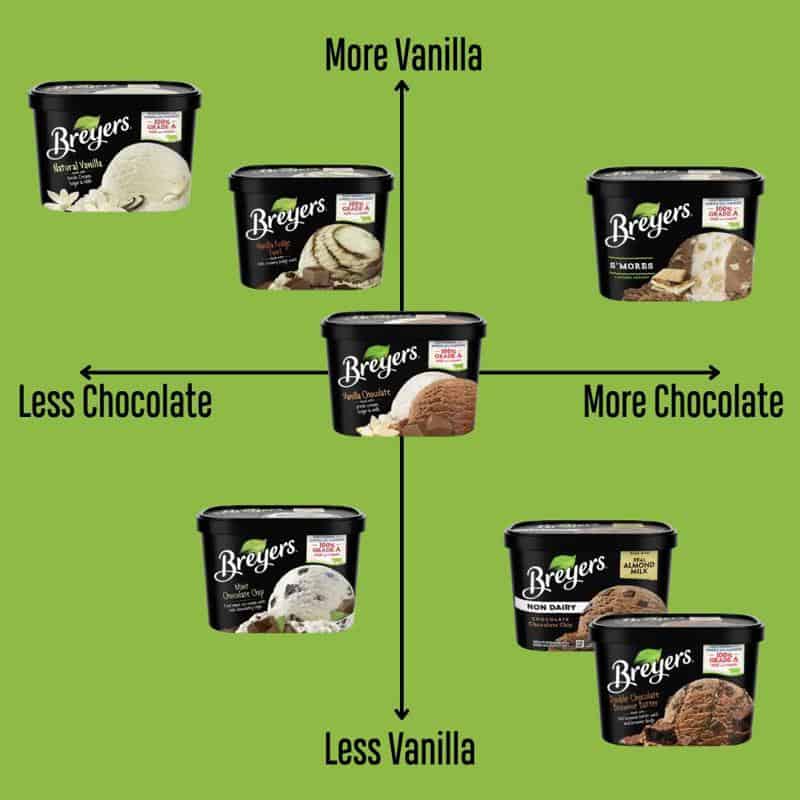 Available Flavors: M&M's MINIS Caramel Fudge, Natural Vanilla, and chocolate.
Year of Establishment: 1866
Production Location: Philadelphia, Pennsylvania, USA.
Breyers ice cream has been operating for more than a century. With a considerably strong ice cream production experience, it seems impossible for this company to produce an unappealing frozen treat.
You can be reasonably sure that you'll always find tried-and-true favorites like Rocky Road, Butter Pecan, and Chocolate Chip Cookie Dough at popular grocery stores. Breyers claims to have "more than 40 flavors," which means the brand comes up with new flavors frequently enough not to be tied to a specific number.
Below are some of Breyers' flavors:
M&M's MINIS Caramel Fudge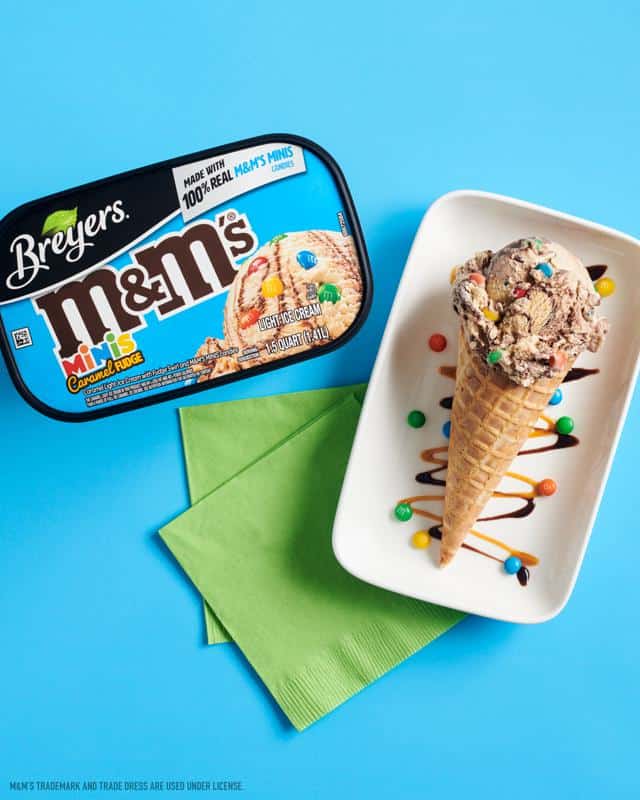 M&M'S MINIS Caramel Fudge is made of tasty caramel light ice cream surrounded with chocolate ribbons and crunchy M&M'S MINIS candies. This fudgy, caramelly, light ice cream—created in collaboration with one of America's favorite candy companies—is loaded with 100% real M&M'S MINIS candies.
Natural Vanilla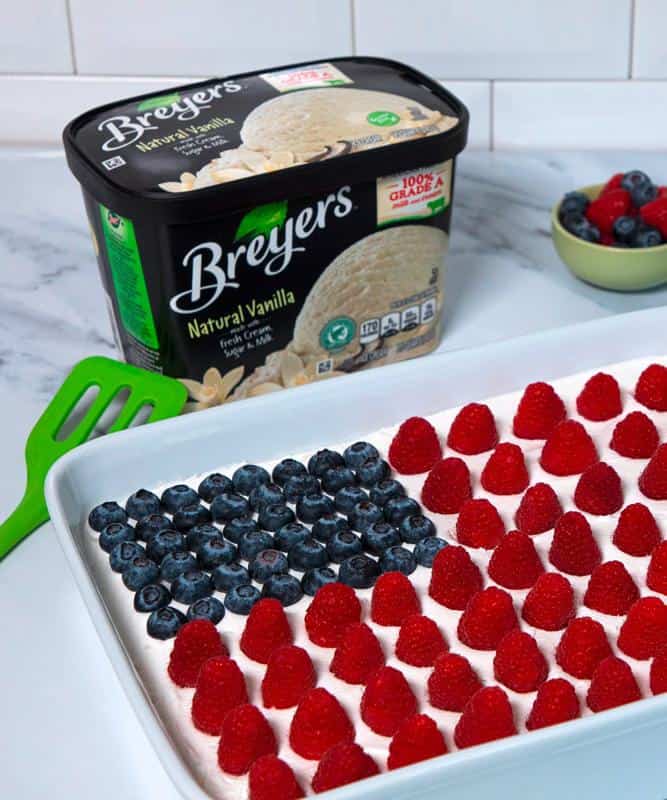 The Natural Vanilla flavor comprises Rainforest Alliance-certified fresh cream, sugar, milk, and vanilla beans. More importantly, this variety uses non-GMO ingredients. Again, this flavor brings out your favorite fresh fruit desserts' natural quality.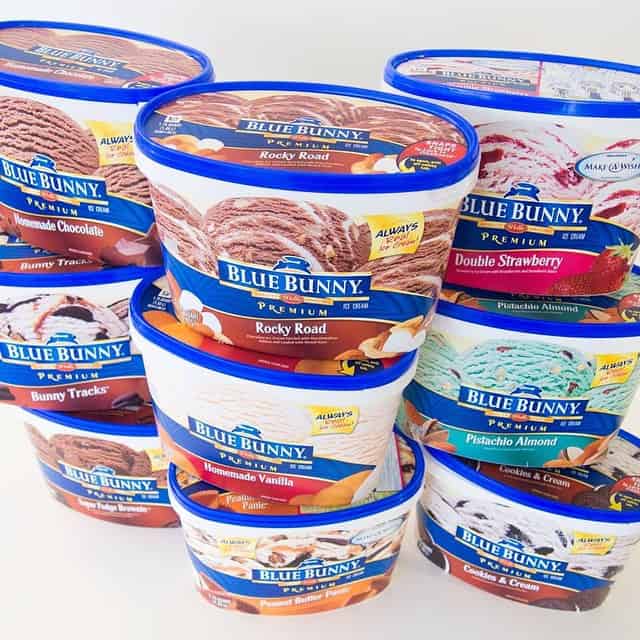 Available Flavors: LOAD'D CONES, strawberry cheesecake, and chocolate peanut butter.
Year of Establishment: 1935
Production Location: Le Mars, Iowa, USA.
Blue Bunny is known for manufacturing creamy ice cream with a light, lovely texture and exceptional taste.
Vanilla Bean and Butter Pecan are among the classic flavors of Blue Bunny. Additionally, Blue Bunny offers delectable options for all tastes.
The absence of gluten-free or non-GMO options is the sole drawback to Blue Bunny ice cream.
However, if your stomach can handle dairy and gluten, head to your neighborhood grocery shop for a Blue Bunny scoopable or swirl cone when next you crave ice cream.
Let's see some available Blue Bunny flavors:
LOAD'D CONES
This flavorful chocolate frozen dairy treat—Blue Bunny Load'd Brownie Bomb Cone—comes in a chocolate cone and is topped with fudge-filled bunnies and brownie bits.
Strawberry Cheesecake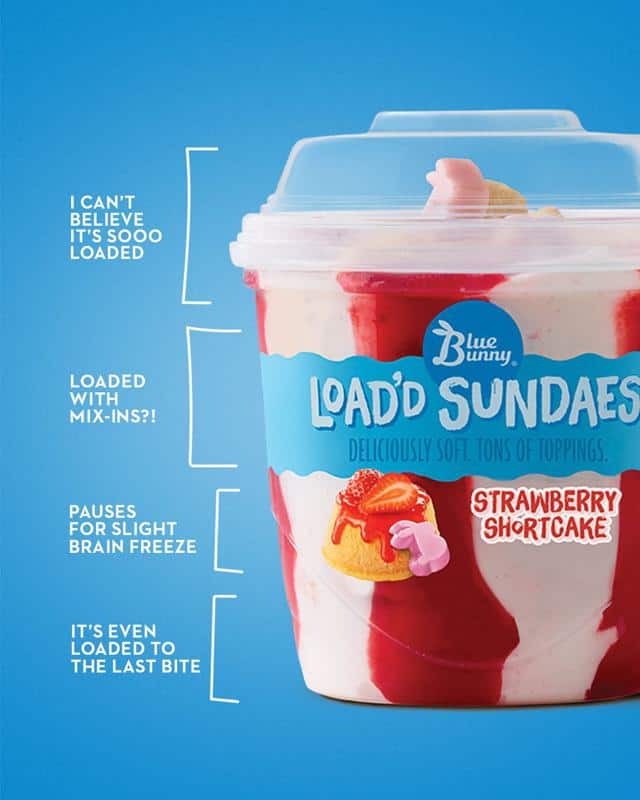 You'll obtain a pleasant flavor from the strawberry cheesecake variety and want to try more because it comprises a soft frozen dairy dish swirled with strawberry ribbons inside a crunchy sugar cone.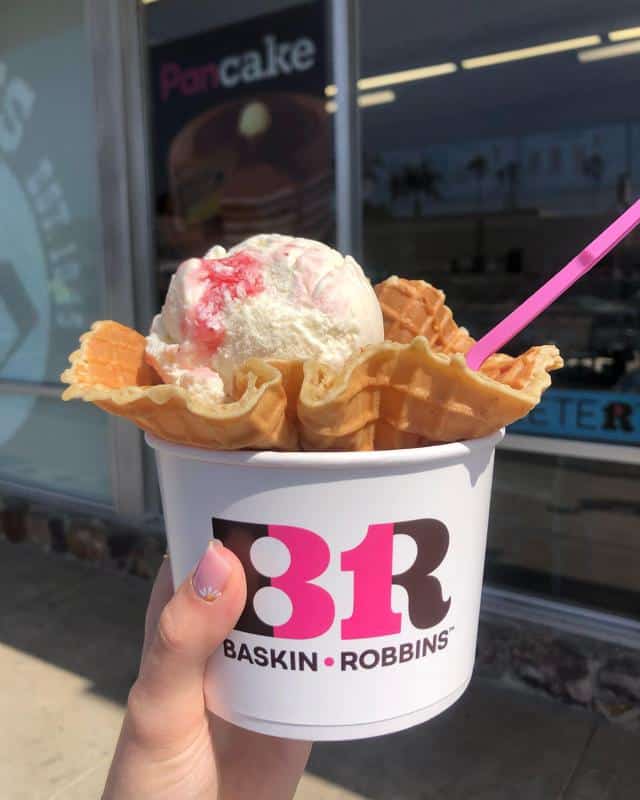 Available Flavors: Frosted Strawberry Toaster Treat, Pumpkin Cheesecake, and German chocolate cake.
Year of Establishment: 1945
Production Location: Glendale, California, USA.
Ice cream from Baskin-Robbins are, without a doubt, delicious treats. Everyone can find their desired dessert at Baskin-Robbins, from vanilla milkshakes to scoops of World Class Chocolate.
The company is popular for its "31 flavors" catchphrase, implying that a customer could have a different flavor each day throughout a month, which gives you a delightful and tasty treat anytime you order it.
Baskin-Robbins boasts the following enjoyable flavors:
Pumpkin Cheesecake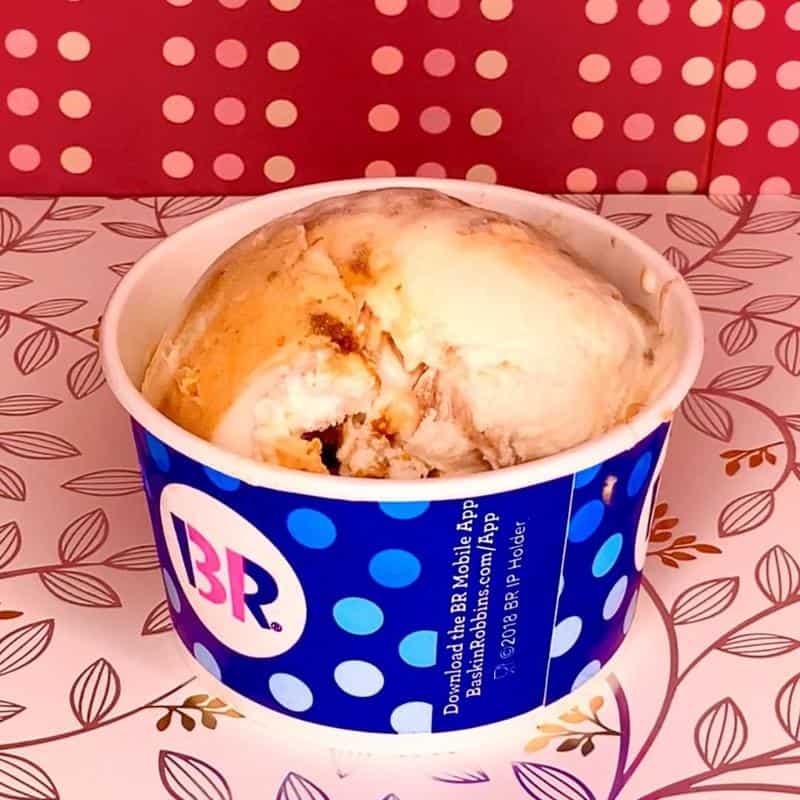 The pumpkin cheesecake flavor of ice cream includes an excellent cinnamon cream cheese taste. This confection takes on a classic look and pleasant taste. To elevate this flavor, ginger snap cookie pieces add the ideal ratio of molasses and ginger.
Frosted Strawberry Toaster Treat
The "Frosted Strawberry Toaster Treat" ice cream flavor is perfect for hot summer days. It features toaster pastry-flavored ice cream, strawberry jam swirls, and rainbow frosting crumbs glazed with actual pastry bits. The Frosted Strawberry Toaster Treat resembles a large bowl of ice cream with Pop-Tarts.
Read More:
Best Ice Cream Brands: FAQs
What's the Best Ice Cream Brand in The World?
Tillamook is the world's best ice cream brand as of 2022. It provides various luscious flavors, including vanilla, fruity, nutty, coffee, and chocolate.
What's the Best Ice Cream Brand in The US?
Tillamook offers the most delightful ice cream in the United States. The brand's production location is in Oregon, USA.
Are Ice Cream Brands Lucrative Businesses?
Yes. Owning an ice cream brand is profitable for various reasons.
Numerous people of all ages consider ice cream among their favorite desserts, and it's consumed all year round. Similarly, ice cream is flexible and versatile and can be made to suit people's tastes and likes. It can be served in a cone, as a dessert, or as a dessert supplement.
The main advantage of having an ice cream business is that it's almost undoubtedly profitable due to the never-ending customer demand.
What Are the Most Popular Ice Cream Flavors?
There are currently countless ice cream flavors available as many ice cream brands come up with unique flavors in addition to the typical ones. The most popular ice cream flavors are vanilla, chocolate, and strawberry.
Conclusion
A decent ice cream brand follows the dieting trends, has a strong media impact, realizes the need for unique experiences, and is faithful to the ice cream culture.
Choosing an ice cream brand that appeals to you and suits your taste is always best. Don't just patronize an ice cream brand because other people do so; your taste buds matter.
An ice cream brand that hopes to capture consumers' attention must employ an effective marketing plan and give its intended audience a distinctive, nutritious, and culturally rich experience. Such actions will guarantee continuous customer loyalty, and retention rates will significantly increase.