Oklahoma is known for its delicious food, and there are plenty of reasons to visit the state for a good meal. From mouth-watering barbecue to fresh seafood, Oklahoma has something to satisfy everyone's taste buds.
One of the best things about Oklahoma restaurants is that they come under different budgets so everyone can experience them. You can get a great meal at a reasonable price, and there are plenty of restaurants to choose from.
Whether you're looking for a casual diner or an upscale restaurant, you'll be able to find what you're looking for in Oklahoma.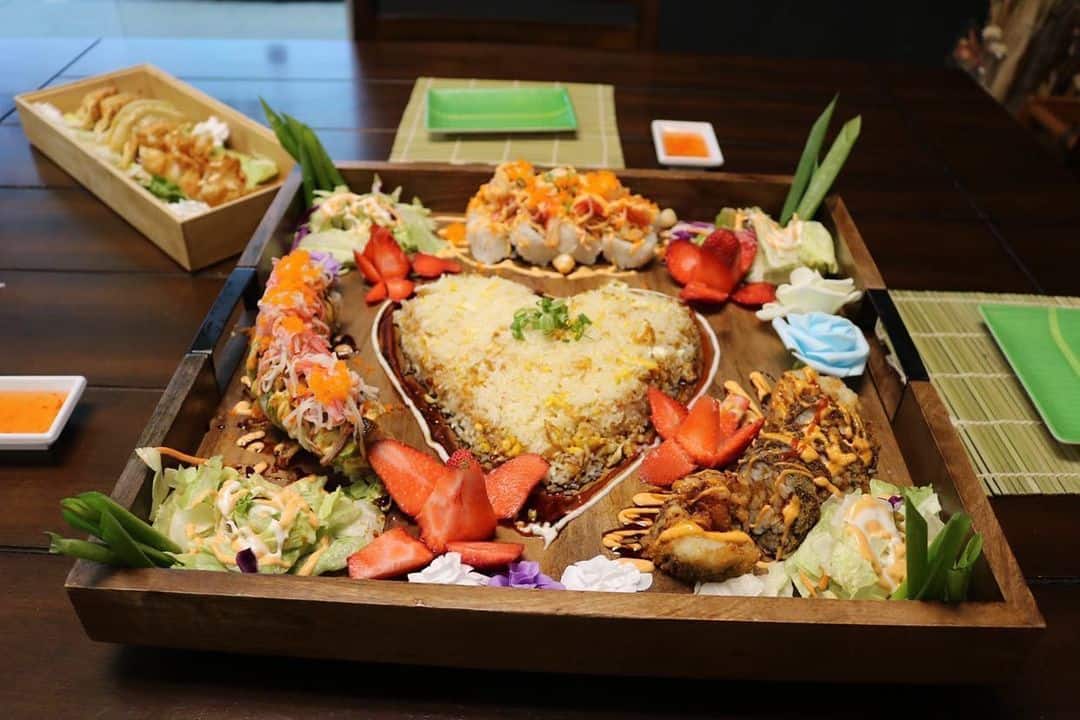 With the best restaurants in the city, you can enjoy an authentic sushi experience no matter where you are. If you're looking for the best sushi in OKC, look no further!
We've compiled a list of ten fantastic sushi restaurants that will satisfy every taste.
Our Top Picks
Best overall sushi restaurant: Sushi Neko Robata and Sushi Bar
Best budget sushi restaurant: Roll & Rock Sushi Station
Best sushi restaurant for small gatherings: Tokyo Japanese Restaurant
Best casual sushi restaurant: GoGo Sushi
Best sushi restaurant for families: Musashi's Japanese Steakhouse
Best Sushi in OKC
Sushi Neko Robata and Sushi Bar
Address: 4318 N Western Ave, Oklahoma City, OK 73118
Hours: 11:00 am – 9:00 pm; open until 9:30 pm on Fridays and Saturdays
Price: $$
Located in Uptown, the Sushi Neko Robata and Bar has been serving sushi for more than fifteen years. They've received Diner's Choice title from Open Table as well!
The Mermaid Roll is worth trying while you're there with its fresh seafood flavors that will make your mouth water just by looking at it. Plus, they offer an excellent selection of rolls to choose from, too, like Oklahoma Dynamite, Philadelphia, or Ladylove.
You must also try their deluxe and regular sushi variants to try. You must order Baja California and Alaska from their sushi menu if you love avocado.
Another great item from their menu is the Sunrise sushi roll with spicy crab salad, tuna avocado, yuzu tobiko, and cucumber.
Roll & Rock Sushi Station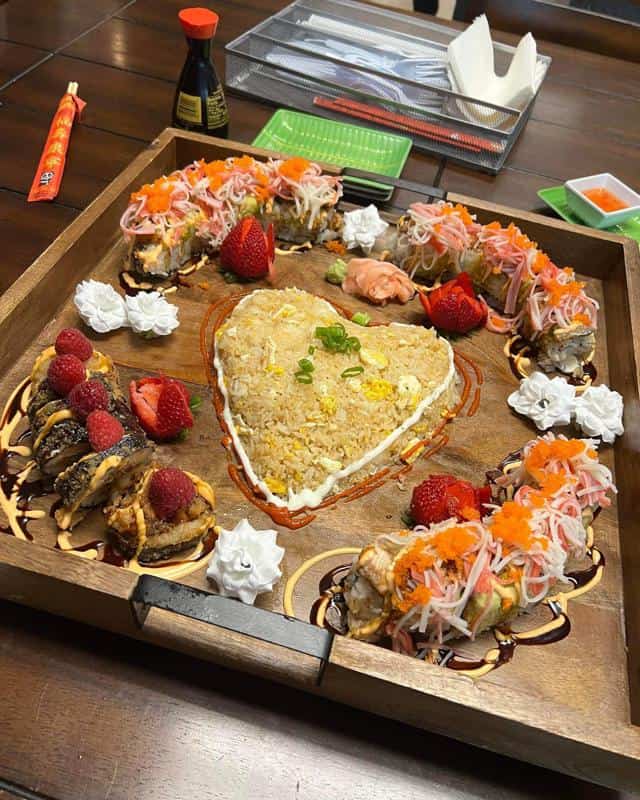 Address: 6227 N Meridian Ave, Oklahoma City, OK 73112
Hours: 11:00 am – 8:00 pm
Price: $
Roll & Rock Sushi Station has a casual setting between Lakeview and Rollingwood, where you can enjoy delicious sushi. It is open Monday through Saturday from 11:00 am to 8:00 pm.
The Spicy Cajun Roll is fantastic; it's spicy mayo mixed together alongside green onion as well as crawfish meat in each bite.
The menu items of this best sushi in OKC will surely bring some spice into your day while still being light enough even after one plateful.
Their Spicy Salmon and Captain Crush are perfect for those warm summer days when you want something refreshing. You must also go for their Butterfly Roll and Thunder Roll.
Their other popular menu item is Sassy Shrimp Roll with avocado, cucumber, crabstick, tempura shrimp, and spicy mayo.
Tokyo Japanese Restaurant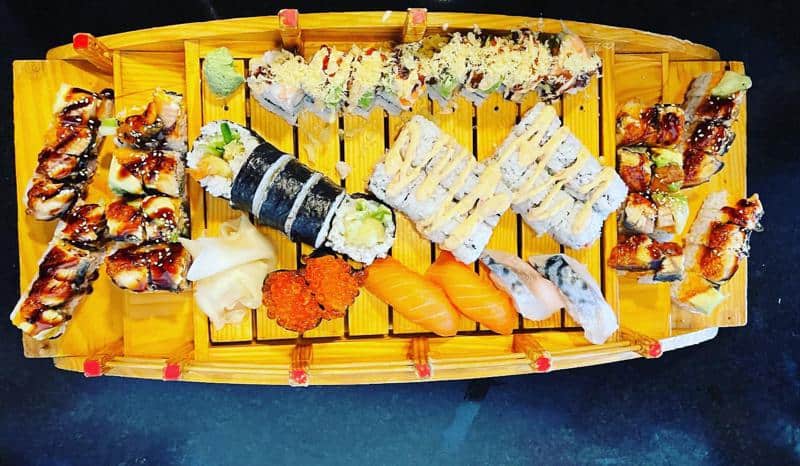 Address: 7516 N Western Ave, Oklahoma City, OK 73116
Hours: 11:00 am – 9:00 pm
Price: $$
The restaurant is located in the North Highland community and offers traditional Japanese-style cuisine in OKC. They also have private dining rooms for small gatherings.
Tokyo's Japanese restaurant has an abundance of delicious options for any palate. The Yellowtail Roll, with its combination of fresh yellowtail and green onion balanced by sesame seeds.
This appetizing dish will be sure to please even the picky eaters. For those looking for more traditional tastes, there is also their Cowboy roll. Its ingredients include eel, topped with salmon, hot mayo, and eel sauce.
And if you're feeling really daring, try out Sushi Deluxe and Sushi & Sashimi Combination with ingredients like Tuna, Salmon, Shrimp, Octopus, Crabstick, Tilapia, Eel, and Smelt roe.
GoGo Sushi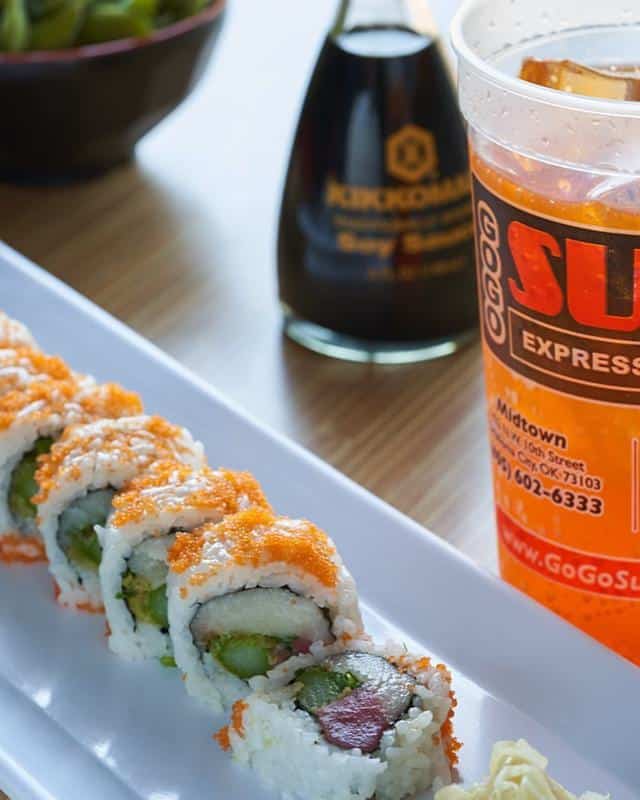 Address: 432 NW 10th St, Oklahoma City, OK 73103
Hours: 11:00 am – 8:30 pm; open until 9:00 pm on Fridays
Price: $$
GoGo Sushi is the perfect place to get your sushi fix. You may find sushi and beer at half the price during the happy hours on weekdays between 4:00 pm and 6:00 pm.
Gogo Sushi is located in Midtown, so you get to enjoy a casual vibe without having too far a walk from work or home after dinner on date night. Besides, they offer the best service from the friendly and attentive staff.
Their sushi boat combo or sashimi combo is a must-have for a hearty meal. You must also try their coconut shrimp with sweet chili sauce for its fresh and spicy flavor.
Your tastebuds will thank you after eating their Philly rolls as they are the classic menu item. Make reservations or order online from one of the best restaurants to eat flavor-filled sushi.
Musashi's Japanese Steakhouse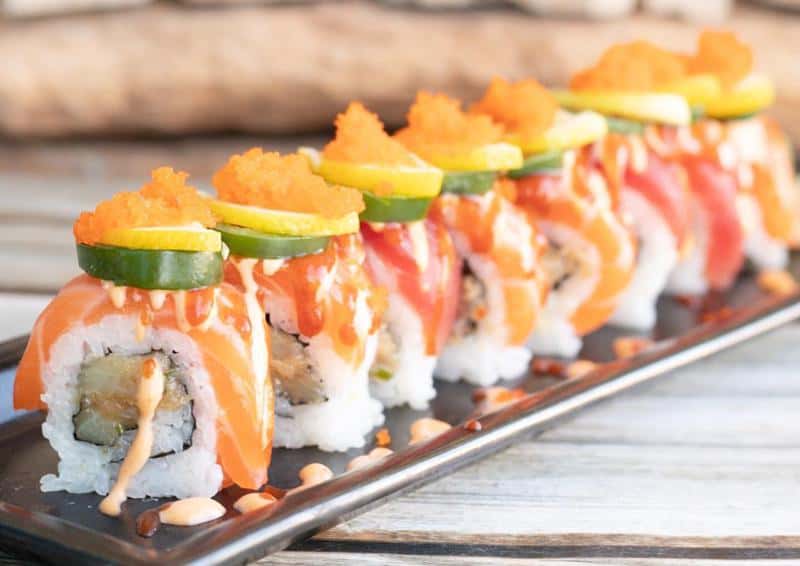 Address: 4315 N Western Ave, Oklahoma City, OK 73118
Hours: 4:00 pm – 9:00 pm; open until 10:00 pm on Fridays and Saturdays
Price: $$
Musashi's Japanese Steakhouse has been a family favorite for years. Not only do they serve up some of the best steaks around, but their sushi and sashimi are second to none!
They offer hibachi-style dining at your own personal table, where your food is cooked away while being waited on by waiters in traditional garb. It doesn't get more authentic than this back alley joint opens till 10 pm on Fridays.
You may have to wait till 4 pm for the restaurant to open, but it's all worth the wait. They also have a patio seating arrangement for hotter days.
Their East LA Roll is one of the best sushi in OKC when it comes to fusion food. It has shrimp, tempura bacon, red pepper, jalapeno, and sesame seeds.
You must also order the delicious Spicy Smoked Salmon Roll to satiate your hunger. In addition, they also have nigiri and yellowtail sashimi.
Other must-try items from their menu are Dragon Roll with crab salad, tempura shrimp, freshwater eel, and spicy sauce.
Their Sushi Boat with California roll, NY roll, Tootsie roll, Spicy Tuna Roll, Shrimp Nigiri, Salmon Nigiri, Freshwater Eel Nigiri is great if you wish to try more items.
Yokozuna OKC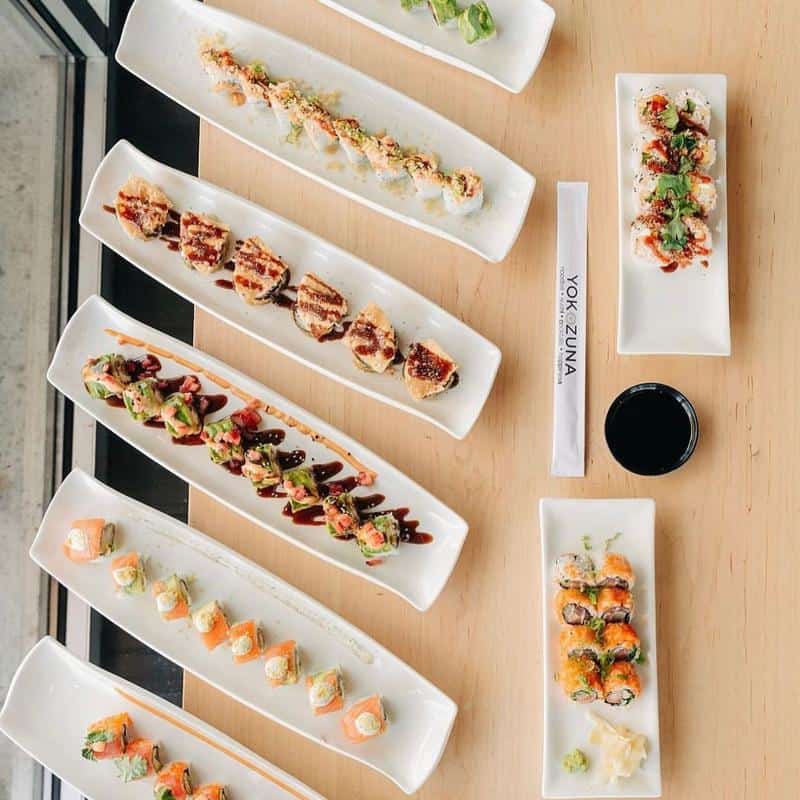 Address: 13230 Pawnee Drive, Oklahoma City, OK, 73114
Hours: 11:00 am – 9:00 pm; open until 10:00 pm on Fridays and Saturday
Price: $
Yokozuna is a contemporary sushi house that offers a treat to the eye with a stylish interior. Moreover, they have innovative rolls and Asian-fusion dishes to try.
If you are looking for one of the best sushi in OKC, you must order their hot mess sushi and route 66 sushi rolls. Other menu items such as Thai Green Curry, Pork Belly Ramen, and Calamari are also popular choices.
Try the sushi seaweed salad made with seaweed, sesame seeds, and ponzu. You can also order Ika salad with marinated squid and sliced cucumbers in ponzu for a light lunch.
For a more filling meal, order the mesh mash. It comes with marinated salmon, ahi, and yellowtail with avocado, sesame seeds, and garlic on a bed of sushi rice, cucumber, and seaweed.
All their menu items seem to have a delectable flavor that feels authentic in taste. You will surely have an exceptional experience with fantastic food and the modern ambiance of the place. Moreover, you may plan a party here for your friends and family to treat them to the best sushi in the city.
Volcano Sushi Bar & Hibachi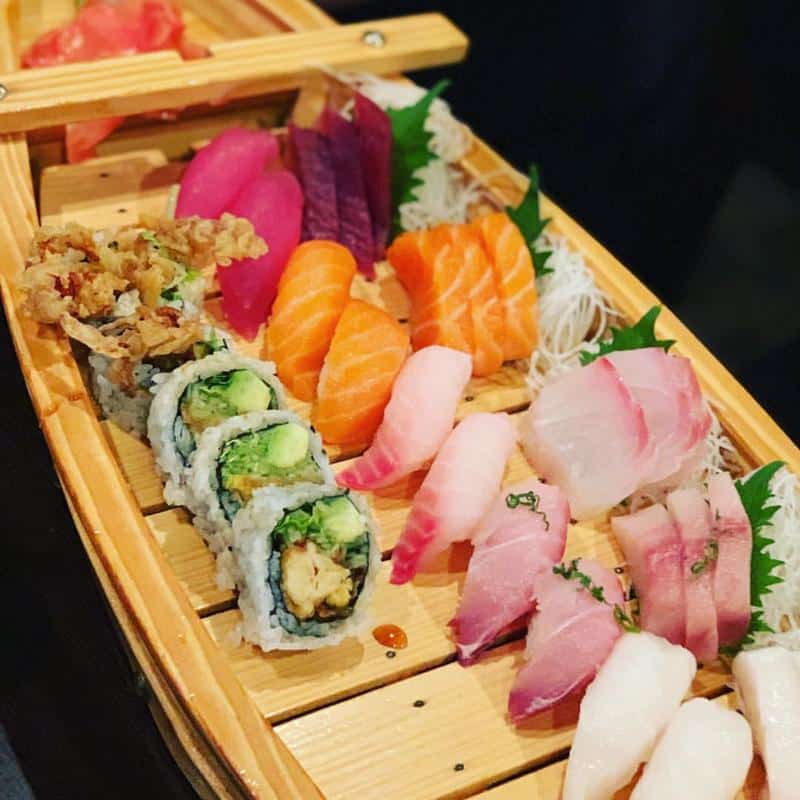 Address: 5612 West Memorial Road, Oklahoma City, OK 73142
Hours: 11:00 am – 9:30 pm; open until 10:30 pm on Fridays and Saturdays
Price: $$
If you're looking for great sushi Oklahoma city, look no further than Volcano Sushi Bar & Hibachi. It is located in multiple locations for your convenience.
The restaurant is open daily from lunchtime all the way until dinner time. And with their BOGO Tuesday special, visitors can buy one roll and get another free!
The California Sushi Roll and Alaska Roll are the two best rolls here at the best sushi in OKC. You must try them both with fresh fish or choose something different like Rainbow trout + salmon!
They also offer noodles if that's more your choice, but don't forget about their giant Godzilla size roll either. This appetizing roll comes topped off by avocado slices and tuna, which make for a great addition to the meal.
Yuzo Sushi Tapas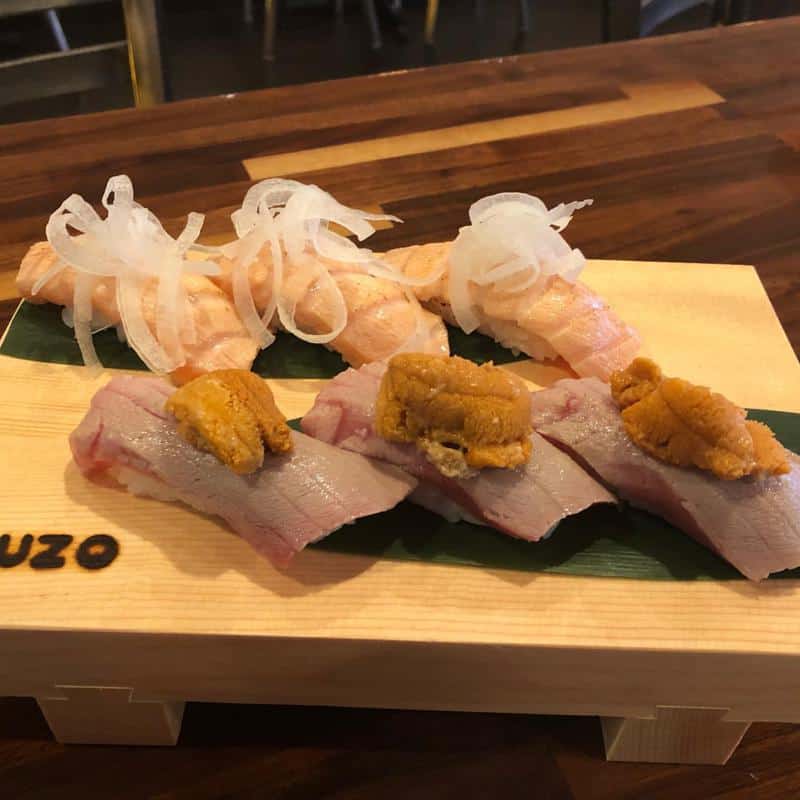 Address: 808 N Broadway Ave, Oklahoma City, OK 73102
Hours: 11:00 am – 9:00 pm; open until 10:00 pm on Fridays and Saturdays and 9:00 pm on Sundays
Price: $
If you're looking for some Japanese cuisine near the Arts District, you must visit the Yuzo Sushi Tapas. This restaurant offers daily specials and has an incredible selection of sushi options to enjoy at any time!
On Monday, they have $4 gyoza, while Fridays are all about their delicious poke bowls that come in at just ten bucks. It doesn't get better than this!
For an adventurous choice, you must order the Bombshell roll with fried shrimp, avocado, tuna, cilantro, and strawberry. Besides, order the Wasabi Crusted Salmon roll that contains salmon, cream cheese, and wasabi cream.
You may also try their special Salmon Ceviche with mango salsa and in-house Picante. The Salmon Ceviche is made from fresh salmon, so you get the most authentic Japanese delicacy.
The Sushi Bar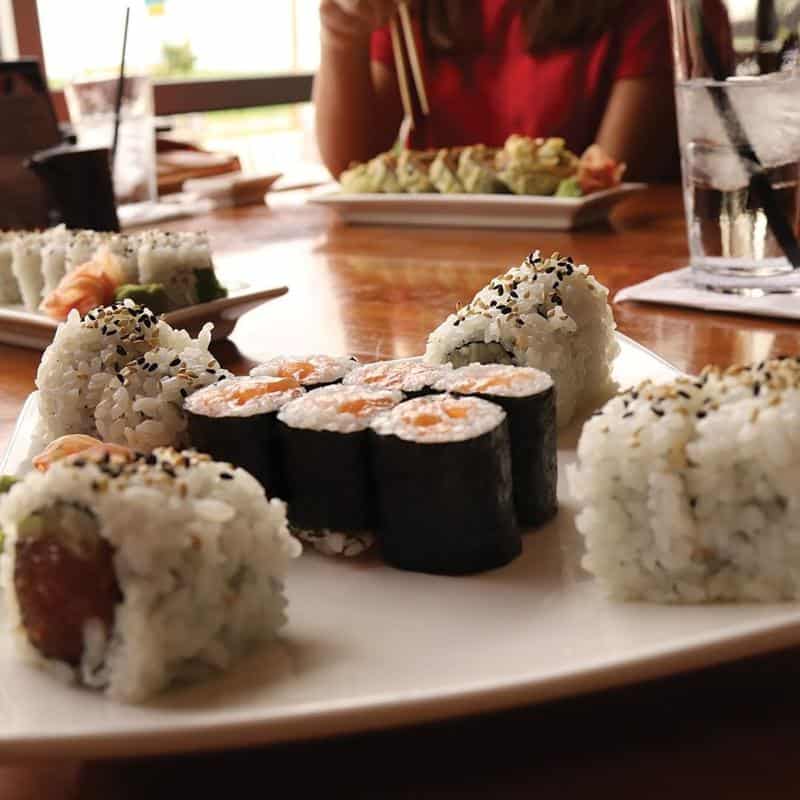 Address: 6432 W Memorial Rd, Oklahoma City, OK 73142
Hours: 11:00 am – 10:00 pm; open until 11:00 pm on Fridays and Saturdays
Price: $$
If you wish to experience the most authentic sushi in OKC, you must visit The Sushi Bar. They have fresh fish flown from Japan three times a week for the best taste.
Their idea is to let the sushi age a bit to get that soft texture that can only be found in Japan. You do not need to go to Japan for that when it's available in Northwest Oklahoma City.
The interiors of the restaurant offer warmth with exquisite woodwork. For visitors who may have gluten allergies, they have gluten-free dishes on their menu.
You should visit the sushi bar for its casual appeal and great food. Order the best sushi in OKC from their menu items like Pandora's Box, Ana Maria, Bassonator, or gluten-free sushi rolls.
Also, try the Wackymaki Roll with avocado tempura, smoked salmon, jalapenos, and sweet sauce.
Park Harvey Sushi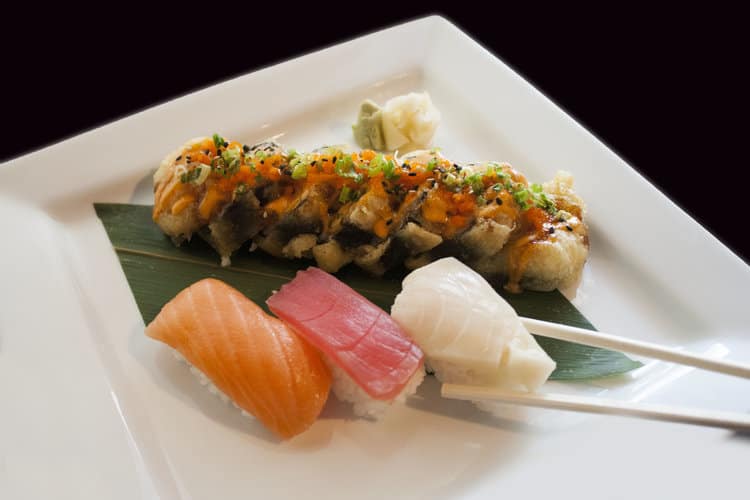 Address: 200 N Harvey Ave #100, Oklahoma City, OK 73102
Hours: 11:00 am – 9:00 pm
Price: $$
Known for its quality service and food, Park Harvey is one of the best sushi restaurants OKC. It is located in Oklahoma City's downtown business district.
This is a small cozy sushi joint with an extravagant menu that has a Geisha platter, sashimi sampler, and sushi samplers.
It is a go-to sushi point for many people in the city. Many people visit the restaurant for lunch and dinner during busy hours, and the restaurant is perfectly capable of delivering quickly.
The Geisha platter comes with a blondie roll, crunchy roll, spicy cowboy roll, and sooner roll. You cannot end your meal without trying the nigiri sampler.
It comes with flavor-packed smoked salmon, yellowtail, Ebi shrimp, tuna, white tuna, crab, and eel. There is so much to try from their menu that you may need to visit more than once.
Related Read:
Final Word
When you're in the mood for Japanese cuisine, look no further than these 10 best sushi in OKC. You'll have fun trying these authentic flavors from traditional rolls to modern fusion dishes. Whether you are new to sushi or consider yourself a connoisseur, we've got something for everyone on this list.
So go ahead and get your chopsticks ready – it's time to indulge in some delicious sushi! You may choose to dine in for the ambiance or takeaway for a relaxed meal at home.