Well-known for its sandy beaches, Southern California's Huntington Beach is an ideal destination for a weekend getaway.
This magnificent coastal surf town is also a great place to have a memorable dining experience.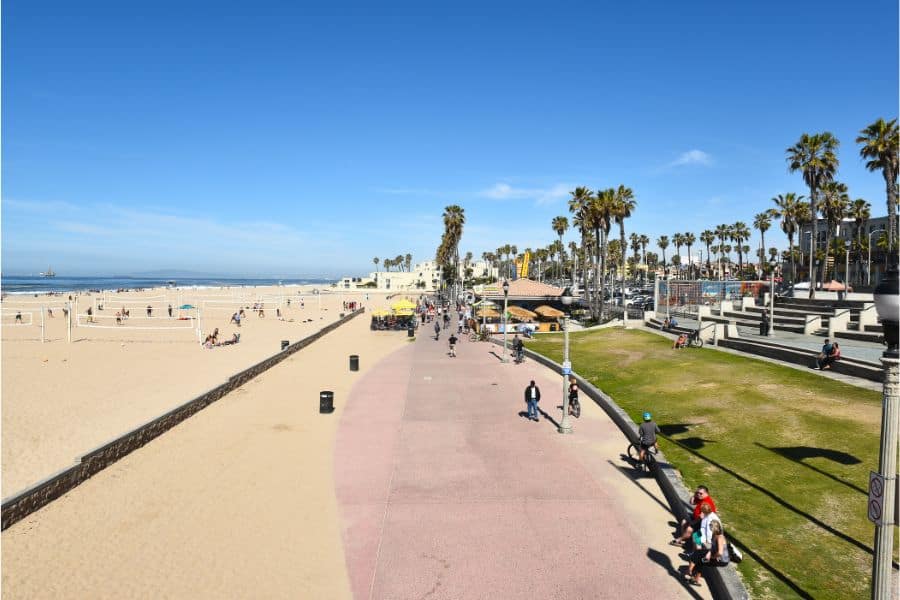 Whether you are craving those old-school burgers, want to feast on freshly caught seafood, or enjoy International cuisine, Huntington Beach is home to an eclectic collection of fabulous dining establishments.
Looking for the best restaurants in Huntington Beach? Check out our list of Surf City's best snack shacks, seafood bistros, and upscale restaurants.
13 Best Huntington Beach Restaurants
25 Degrees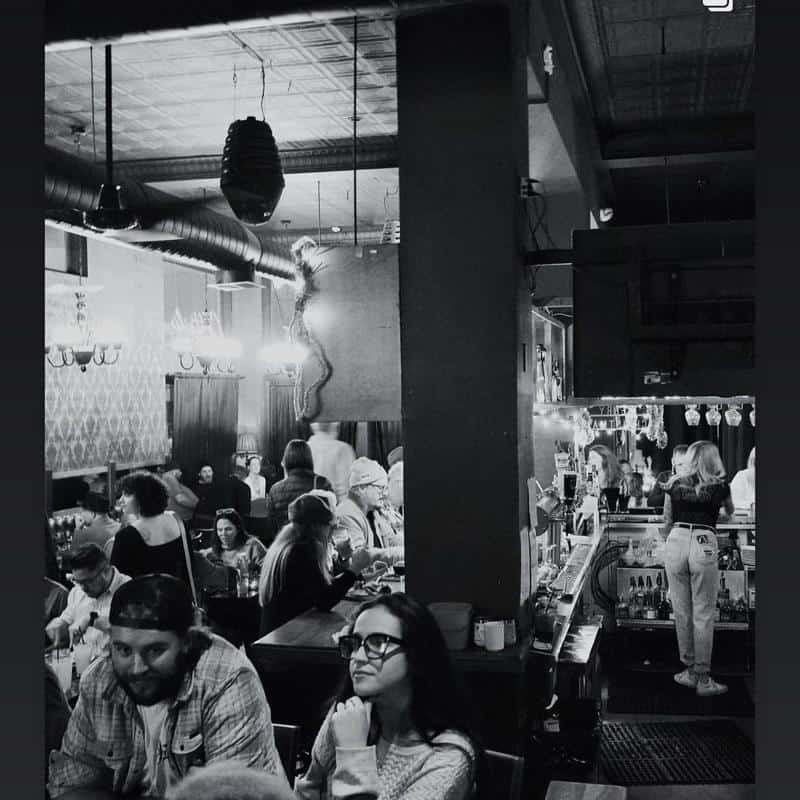 Address: 412 Walnut Ave, Huntington Beach, CA 92648
Phone: +1 714-960-2525
Located just a stone's throw from Huntington Beach International Surfing Museum, 25 Degrees is a popular burger eatery in Huntington Beach.
An interesting fact is that 25 Degrees is named after the precise temperature difference between a raw and well-done burger.
What's on the menu? This burger joint in Huntington Beach specializes in gourmet burgers and delectable craft cocktails. Burger options include everything from BBQ Style Burger to Red Curry Salmon.
There is also the signature Number 1 Blue Style Burger which includes caramelized onions, brie, arugula, bacon, gorgonzola, etc.
Don't miss Taco Tuesdays at 25 Degrees when their Short Rib Birria Tacos and Mezcal Flight are available to order. Wednesdays are reserved for the mouthwatering Brison Bolognese. In addition to tasty meats, this burger joint also offers sides like mashed potatoes, fries, and mushrooms.
The Sugar Shack Café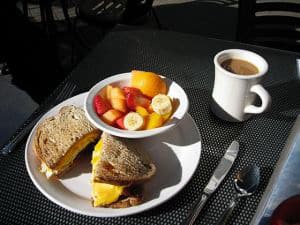 Address: 213 Main St, Huntington Beach, CA 92648,
Phone: +1 714-536-0355
No visit to Huntington Beach is complete without stopping by the Sugar Shack Café for some mouthwatering comfort foods. You will find this cute café just a short walk from the Kimpton Shorebreak Huntington Beach Resort.
Step inside to find cool surfing memorabilia hanging on the walls. The menu is straightforward with plenty of breakfast dishes and sweet treats. Try the Bacon & Cheese Breakfast Burrito or go for the Main Street Burrito which includes onions, salsa, sprouts, avocado, cheese, and mushrooms.
Not to be missed is the house specialty, Michele's Special (grilled chicken, three scrambled eggs, and a choice of bagel, fruit, or rice). On Tuesdays, you can get the Homemade Meatloaf Lunch Special.
Finish off your meal with gelato, grapefruit juice, iced tea, or hot chocolate.
Cucina Alessa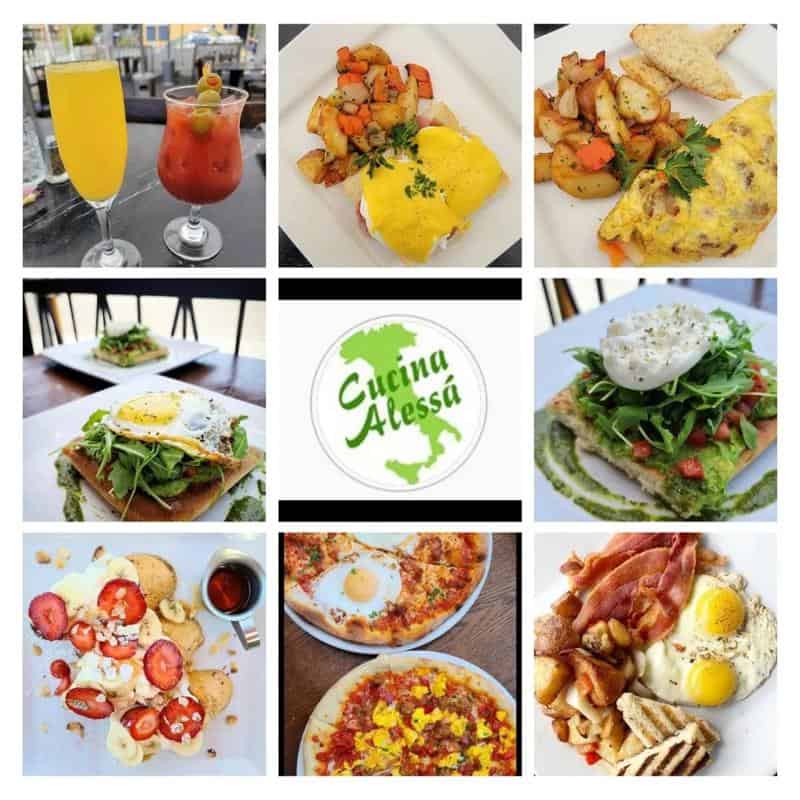 Address: 520 Main St, Huntington Beach, CA 92648
Phone: +1 714-969-2148
Looking for a romantic spot for a date night in Huntington Beach? Book a table at Cucina Alessa, a beautiful Italian two-story restaurant with a cozy dining room and candlelit seating.
Located right next to the Art Center in Huntington Beach, Cucina Alessa is all about homemade Italian comfort foods. The meal here always starts with homemade olive oil and a dipping sauce which is served together with rosemary focaccia.
Chef Eliseo is in charge of the kitchen and specializes in Tuscan-style Italian cuisine.
Some of the signature dishes here at Cucina Alessa include pizza Napoletana (house-made tomato sauce, extra virgin oil, mozzarella, and fresh basil), lobster ravioli in vodka cream, and fusilli Napoli which includes pasta, sautéed prawns, garlic, parsley, chili flakes, and cream sauce.
For dessert, try the restaurant's famous tiramisu or order the gelato of the day. The drinks list is extensive with plenty of options such as Moscow Happy Mule and Limoncello Martini.
Captain Jack's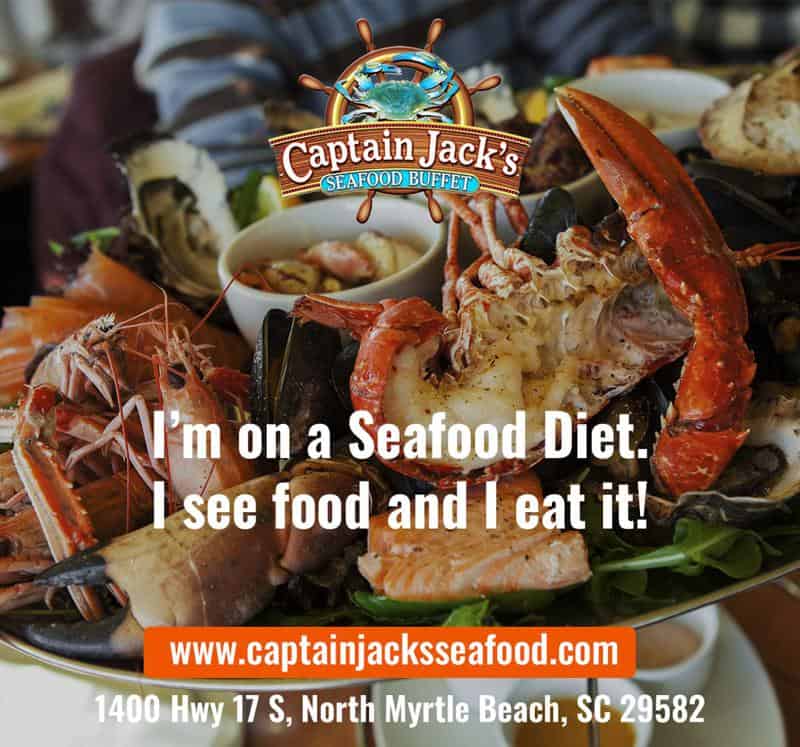 Address: 16812 CA-1, Sunset Beach, CA 90742,
Phone: +1 562-592-2514
If you wish to enjoy magnificent sunset views while enjoying delicious crab legs, look no further than Captain Jack's. It is one of the oldest and best restaurants in Huntington Beach.
Jack and Jeanette Haley opened this cool waterfront restaurant back in 1965. Keep in mind that this nautical-themed surf'n'turf dining establishment is open for dinner only. The appetizer menu is amazing with options like steamed clams, shrimp cocktails, and crab-stuffed mushrooms.
Meat lovers will definitely want to try the Prime Rib from Eastern corn-fed Angus beef. This dish is served with a side of horseradish. Seafood options on the main menu include delicacies like Australian Lobster and Alaskan king crab.
Try to get a table outside if you're dining just before it gets dark. The sunset views from the terrace at Captain Jack's are simply breathtaking.
Red Table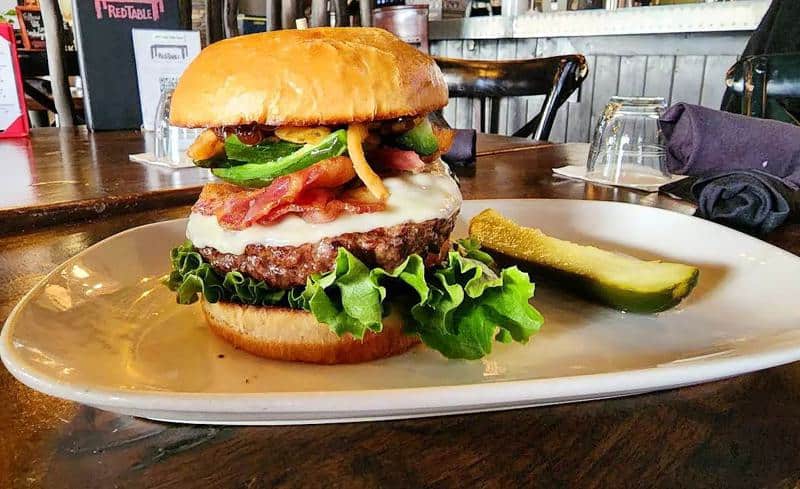 Address: 16821 Algonquin St #105, Huntington Beach, CA 92649,
Phone: +1 714-846-4700
Welcome to the Red Table, an innovative American restaurant in Huntington Beach. Located just a short walk from Davenport Beach Park, this lovely dining establishment is all about comfort foods, themed days, and reasonably priced specials.
If you like burgers, get their signature Winemaker Burger. Meat dishes are plentiful and include things like braised beef short ribs and chicken pasta. The Tuscan salmon is also worth ordering, as well as the Cajun shrimp.
All-Day Happy Hour at the Red Table is available every Monday, while on Wednesdays all of their wines by-bottle offerings are half the price. For dessert, try the Red Table Cupcake.
Duke's Huntington Beach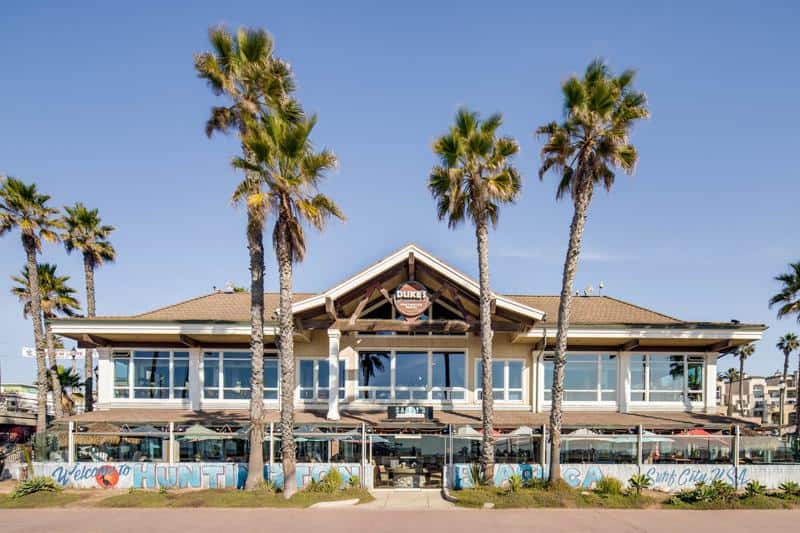 Address: 317 E Pacific Coast Hwy, Huntington Beach, CA 92648,
Phone: +1 714-374-6446
Wish to enjoy some tasty Hawaiian seafood in a tropical setting? Make your way to Duke's Huntington Beach, a charming restaurant that offers a cool interior with tropical plants and surf photos, panoramic views of the ocean, and Hawaiian-inspired dishes.
The restaurant is actually named after Duke Paoa Kahanamoku, a surfing legend. The food menu includes both meat and seafood dishes. Guests love the furikake ahi steak and add that the Kalua Pork Tacos which are served only on Tuesdays are spectacular.
You can also try other signature dishes like the Sauteed Macnut and Herb Crusted Fresh Fish, Kabocha Squash & Mascarpone Ravioli, and Seafood Hot Pot.
We almost forgot to mention Duke's Classic Burger (half-pound chuck, brisket, hanger blend, topped with white cheddar and local dressing)
If there is some space left for dessert, don't leave before ordering one of the most beloved desserts in this part of California, the almighty Kimo's Original Hula Pie.
The Black Trumpet Bistro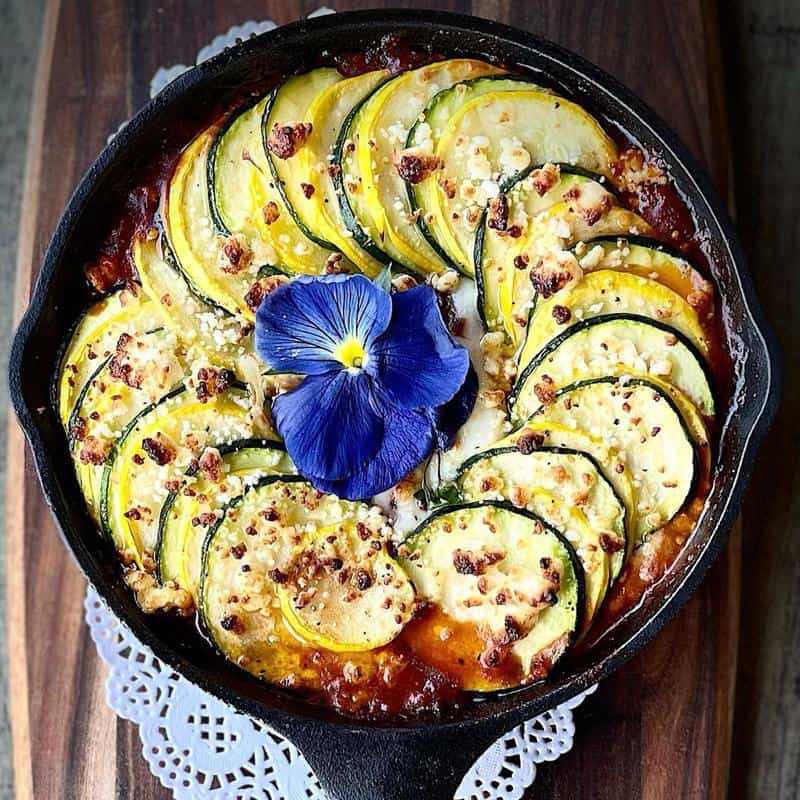 Address: 7041 Yorktown Ave #104, Huntington Beach, CA 92648,
Phone: +1 714-842-1122
The Black Trumpet Bistro is a romantic restaurant in Huntington Beach that brings Mediterranean flavors to Southern California. Located at the Seacliff Village Shopping Center, this family-owned bistro offers a jazz-like vibe, top-notch service, and tasty Mediterranean small plates to share.
When it comes to food, the Black Trumpet Bistro is all about Mediterranean cuisine in the form of tapas. From Italian and Greek to Moroccan and Spanish cuisine, they have it all!
Here are a few tapas favorites at the Black Trumpet Bistro: baked brie, Moroccan chicken tagine, filet shish kabobs, lamb lollipops, and tuna tartare.
Both wine and martini lists are extensive. Visit from 2 to 5 pm daily and get a glass of martini for just $10. We should mention that the restaurant doesn't take reservations and it is usually full on weekends.
Sandy's Beach Shack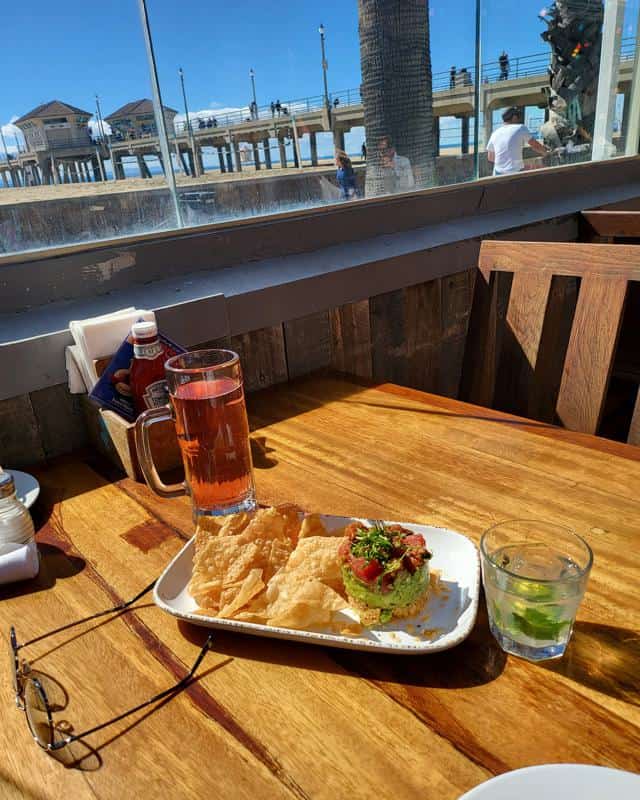 Address: 315 E Pacific Coast Hwy, Huntington Beach, CA 92648,
Phone: +1 714-374-7273
Opened in 2017, Sandy's Beach Shack can be found at the Pierside Pavilion shopping mall. This casual pet-friendly eatery focuses on stylishly plated Californian cuisine.
The house specialty, Steakhouse Tacos, is to die for! This fabulous dish included a perfectly grilled steak served together with mushrooms, tortillas, cabbages, blue cheese, horseradish cream, and caramelized onions. The swordfish tacos are also a big crowd-pleaser, as well as the Ahi Tuna Sandwich.
If you like burgers, order their signature Beach Bum Burger and you won't be disappointed. Pasta lovers can opt for Sandy's Pest pasta (long linguine noodles with pesto, basil, parmesan, and sauce).
The atmospheric outdoor seating at Sandy's Beach Shack provides an ideal setting for the restaurant's Californian surf & turf cuisine. Wash down all the tasty food with some South Side Margarita!
Mama's on 39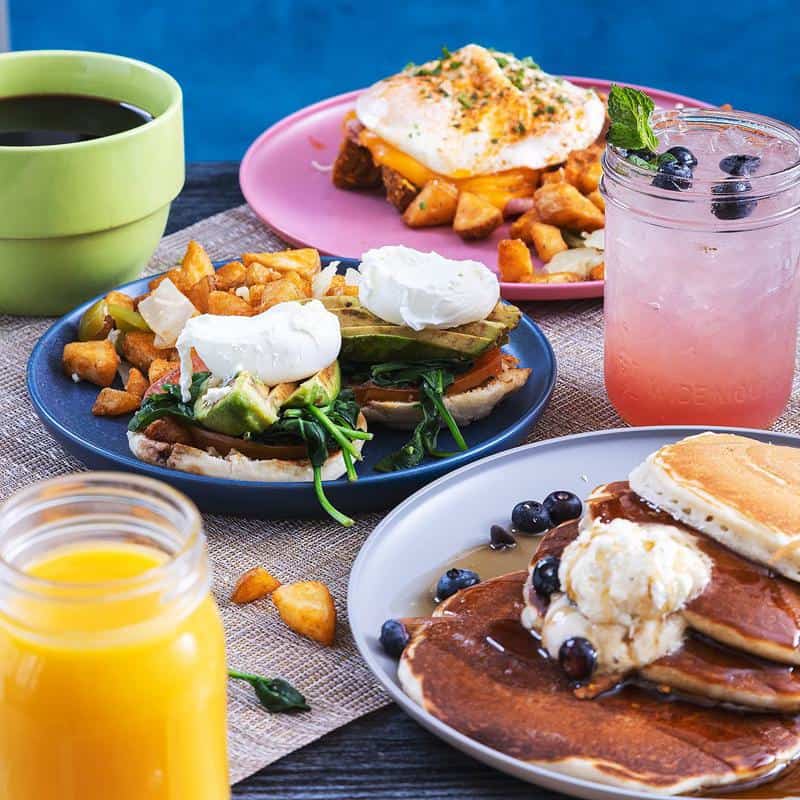 Address: 21022 Beach Blvd, Huntington Beach, CA 92648,
Phone: +1 714-374-1166
Next on our list of the best restaurants in Huntington Beach is Mama's on 39. Located on the Beach Promenade, this dining establishment focuses on brunch-inspired foods and homemade dishes with a modern twist.
The menu is quite extensive and offers something for everyone. Whether you are craving burgers, pizza, steaks, or some breakfast/brunch foods, Mama's on 39 has got your back.
However, the main reason why hungry patrons rush to Mama's on 29 is the amazing brunch offerings. Try Mama's Avocado toast with sliced tomatoes, fresh avocado, feta cheese, red onions, and arugula.
There is also the mouth-watering Lobsta Benedict which features things like asparagus, bacon biscuit, poached eggs, Maine lobster, and some fine homemade hollandaise sauce.
Ola Mexican Kitchen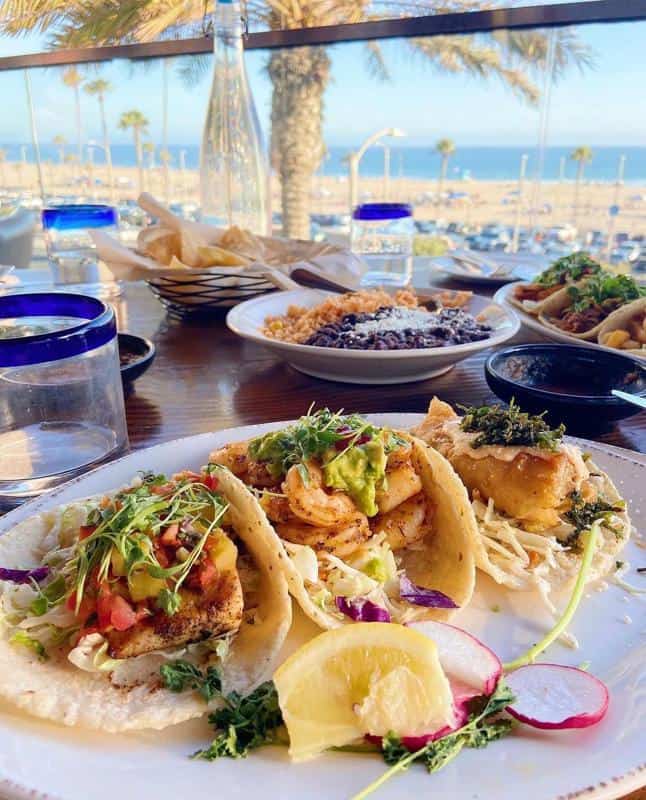 Address: 21040 E Pacific Coast Hwy f200, Huntington Beach, CA 92648,
Phone: +1 714-969-7300
An upscale Mexican restaurant in the heart of Huntington Beach, Ola Mexican Kitchen is a great place to sample beautifully presented contemporary Mexican dishes and enjoy magnificent ocean views. Here, tacos are served in homemade tortillas and most of the dishes are made from scratch.
As an appetizer, go for the Acapulco Ceviche with roasted pineapple, vinaigrette, and tequila citrus. The tacos offerings alone are quite extensive with nearly 15 different options to choose from.
Carne Asada tacos served with grilled skirt steak, avocado sauce, chile de arbol, and queso fresco is very popular with both tourists and locals.
There is also Enchiladas con Pollo (Jidori free-range chicken, Chihuahua cheese, and homemade guajillo pepper sauce) available on the menu.
As for the drinks list, there is a wide range of wines, beers, cocktails, and tequilas to choose from. Try the house-made sangria or get the legendary EL Dragon tequila-based cocktail.
Matsu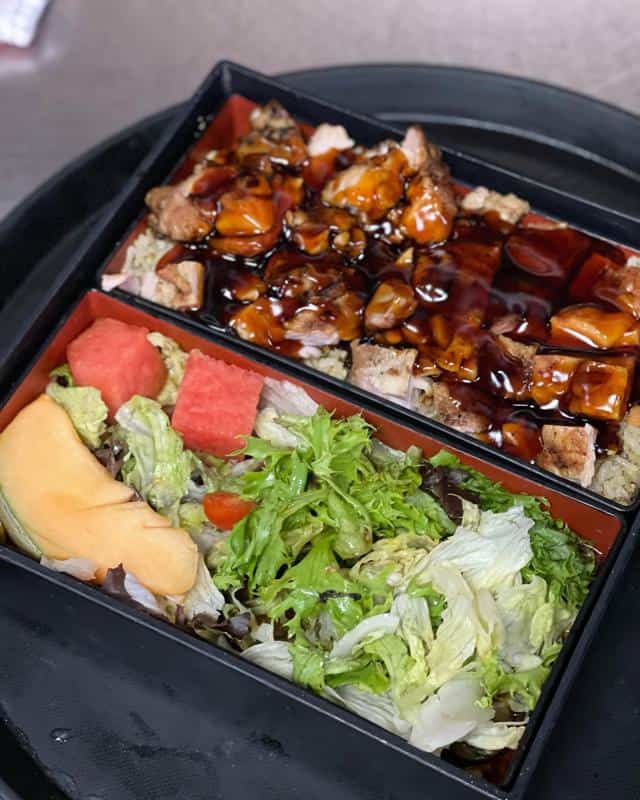 Address: 18035 Beach Blvd S, Huntington Beach, CA 92648,
Phone: +1 714-848-4404
Matsu is one of the best traditional Japanese restaurants in Huntington. Dating back to 1970, this dining establishment will satisfy your taste buds with some seriously awesome authentic Japanese cuisine.
Whether you are craving scallop sushi, albacore sashimi, salmon Teri, or vegetable tempura, the menu at Matsu is massive with something for everyone. Guests also like beef kushiyaki and teriyaki chicken bowls.
When dining at Metsu, you will have an opportunity to see professionally trained sushi chefs in action, as they prepare dishes right in front of you.
Pair your meal with something from their extensive drink list which includes sake, wine, beer, and house spirits.
Capone's Italian Cucina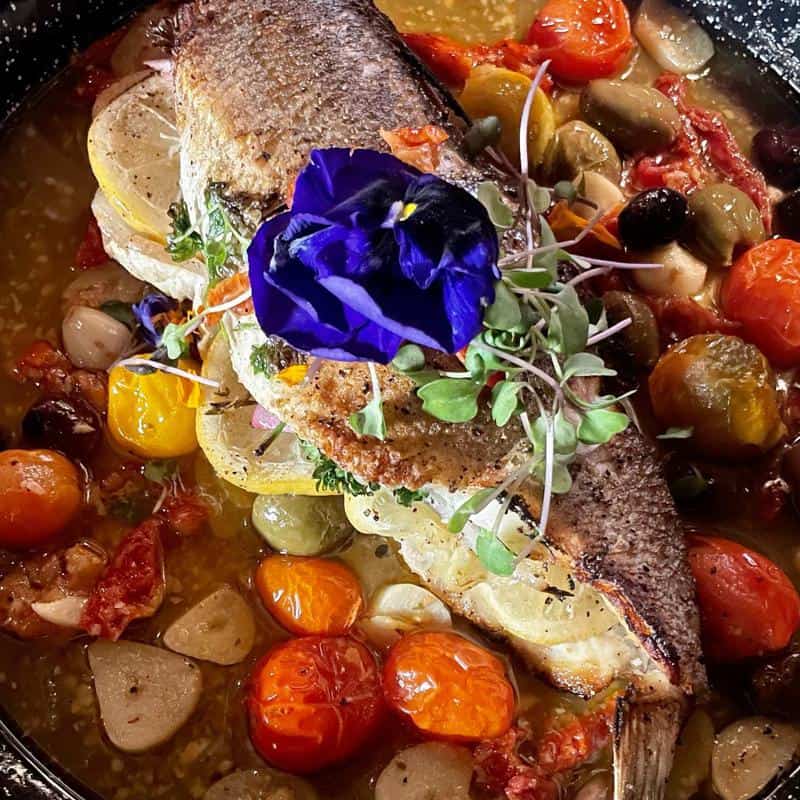 Address: 19688 Beach Blvd #10, Huntington Beach, CA 92648,
Phone: +1 714-593-2888
Next on our list of the best restaurants in Huntington Beach is Capone's Italian Cucina. This Italian fine dining establishment is located inside the Newland Center and offers classic Italian cuisine. The menu changes based on availability which means that everything here is made with super-fresh ingredients.
Some of our favorite dishes at Capone's Italian Cucina include Pollo Parmigiana, Pizza Margherita, and Tortellini Veneto. You will also plenty of seafood and vegetarian options on their menu. We should also mention that pasta here is made from scratch daily.
Pair your favorite meal at Capone's Italian Cucina with a glass of limoncello or a chocolate martini.
Watertable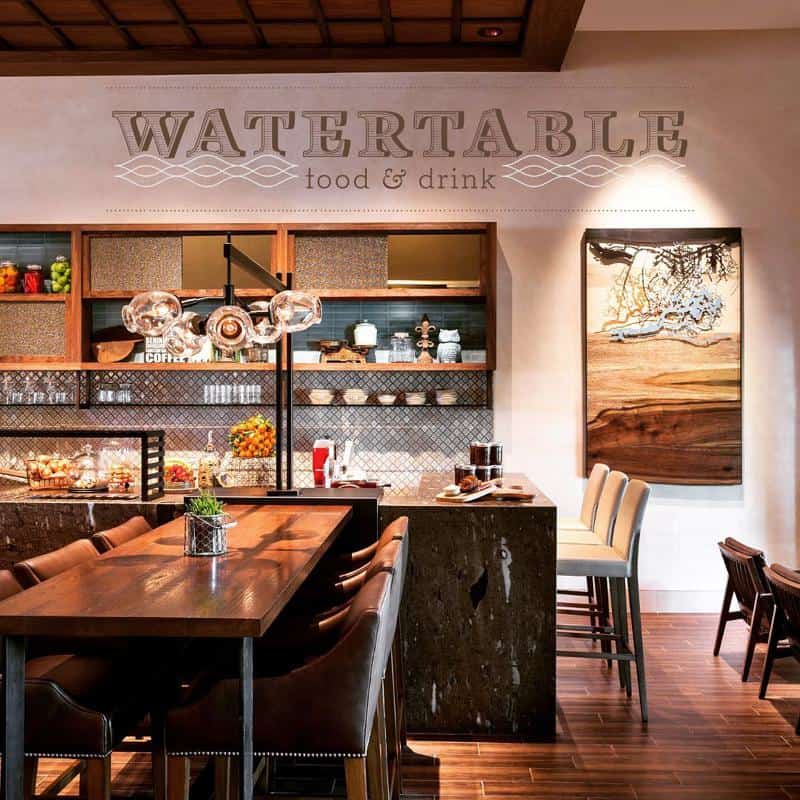 Address: 21500 E Pacific Coast Hwy, Huntington Beach, CA 92648,
Phone: +1 714-845-4776
The Hyatt Regency Huntington Beach Resort and Spa is home to the amazing Watertable restaurant. With its rustic interior and impressive menu of refined dishes, this restaurant attracts large crowds of visitors.
It's all about American comfort fare here at the Watertable. The Prime Tomahawk is always good, as well as the healthy buratta bowl which includes burrata, sliced prosciutto, mushrooms, grilled focaccia bread, and seasonal greens. The restaurant's Apple French Toast is also a very popular option for breakfast/brunch.
If you are visiting for dinner, order the mouth-watering Watertable Burger or try their bone-in chicken breast. Both the wine and cocktail lists are impressive with plenty of local and International drinks available to order.
Also Read:
Final Thoughts
To sum it all up, Huntington Beach is much more than a surf destination. This coastal surf town in Southern California is also known for its wide selection of restaurants ranging from casual eateries to fine dining establishments.
So, whether you are craving American comfort foods, wish to enjoy some Asian delicacies, or try exotic Italian and French cuisine, there is always something new to discover here in Huntington Beach.