Austin is the capital of Texas, but one might say it is the capital of eclectic live music. After all, it is best known for its music scene centered around country, blues, and rock.
Furthermore, Austin is famous for its many parks and lakes and activities such as hiking, biking, swimming, and boating. In fact, Austin could be described as a year-round outdoor enthusiast's playground.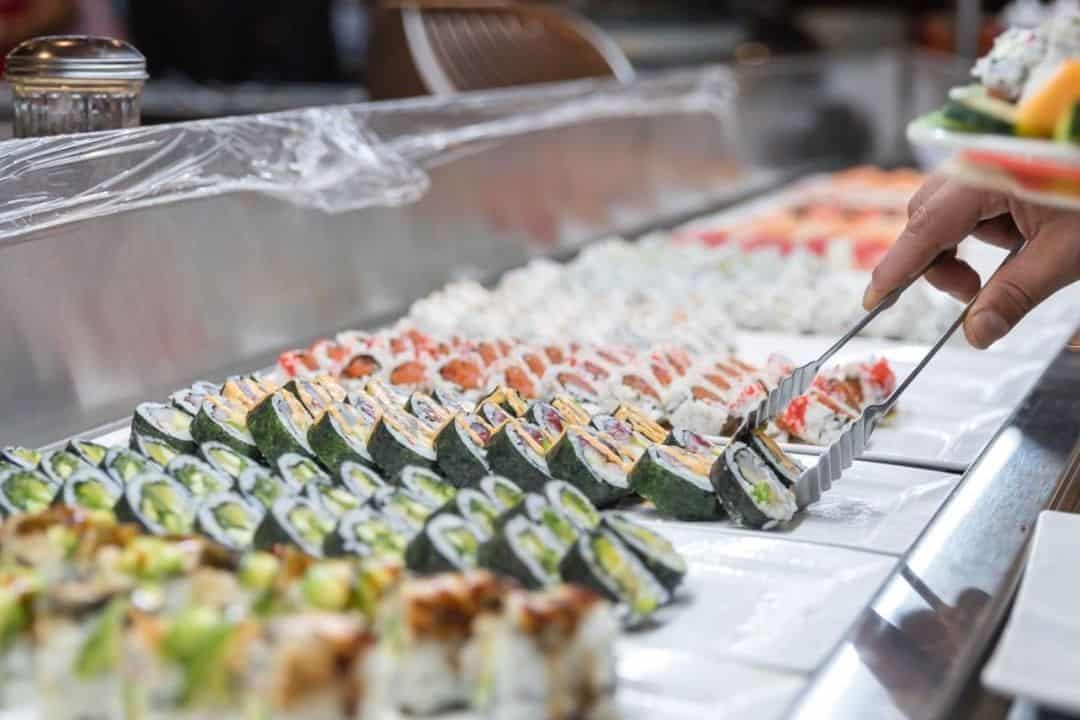 If you are traveling to Austin, you might as well want to explore the city's culinary scene. Overall, Austin has diverse food, from traditional Texan and Tex-Mex to international cuisines such as Japanese.
Recently, all-you-can-eat options have become super popular with diverse food choices. From Korean BBQ, Chinese, Seafood, and Sushi. For the best sushi experience in Austin, check below the top 12 all-you-can-eat and sushi restaurants around the city.
Best All You Can Eat Sushi in Austin
Sushi Junai 2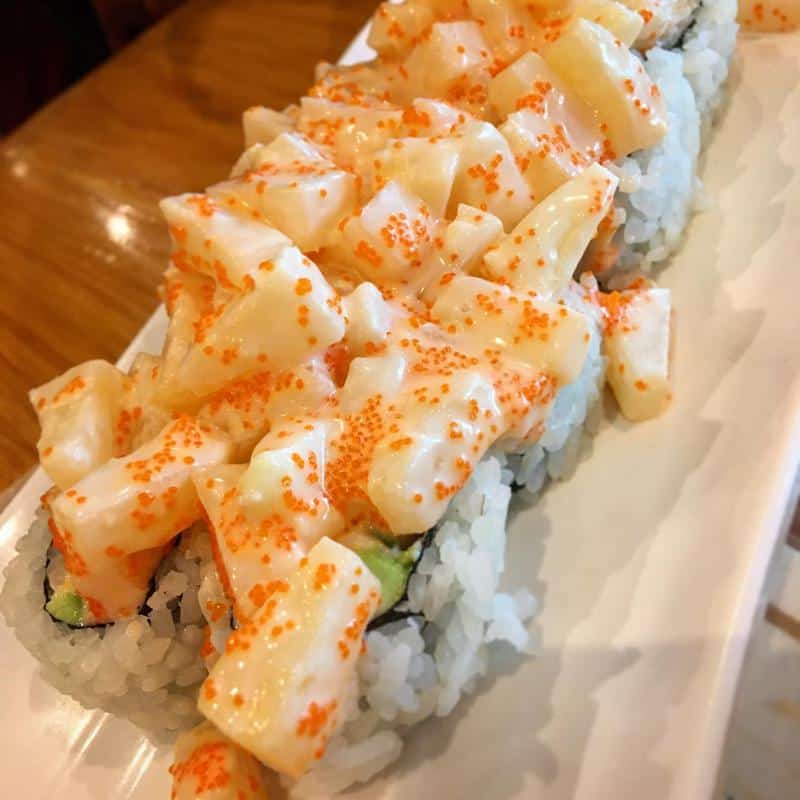 Address: 2500 W Parmer Ln #100, Austin, TX 78727
Phone: +1 512 716 3922
Price: from $27.95
Sushi Junai 2 is undoubtedly the best all-you-can-eat sushi restaurant in all of Austin. The quality, choices, and price make this spot ideal for all sushi lovers.
The "Ex-Girlfriend" sushi roll here is their specialty and is a must-try. It's a spicy tuna roll with shrimp tempura and cucumber. It's a nice mix with a little bit of spice and the perfect level of creaminess to the sauce.
Another element that makes this spot stand out is its service. The staff is excellent at getting orders fast, and the food is delivered promptly, so you can make the most of the AYCE offer.
Sushi Bang Bang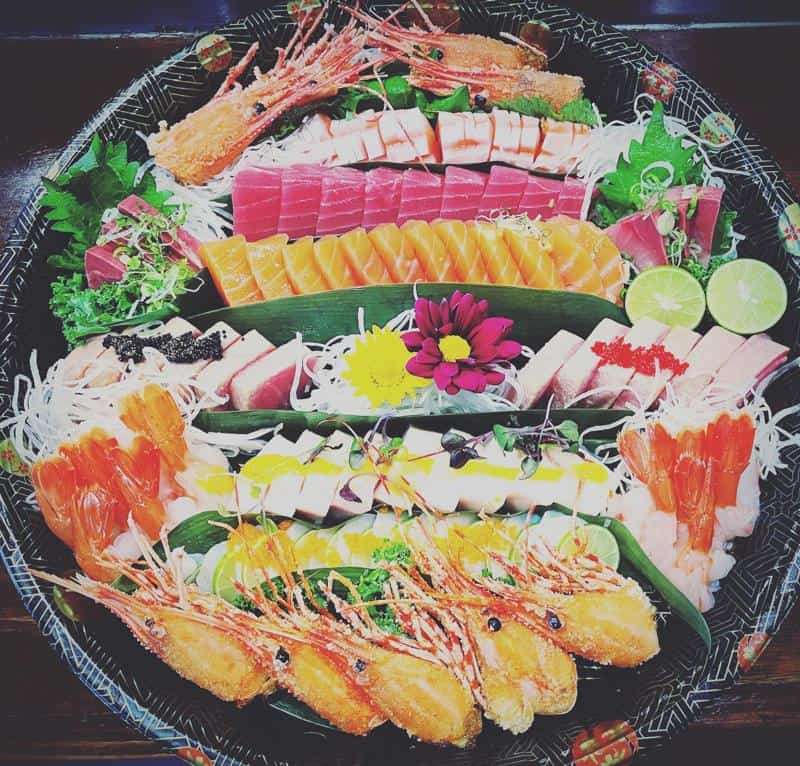 Address: 14005 US-183 Hwy #1000, Austin, TX 78717
Phone: +1 512 609 8185
Price: from $35.99
Sushi Bang Bang is a modern sushi bar offering delectable sushi rolls. Furthermore, the all-you-can-eat option has a range of Japanese appetizers and entrees that can satisfy any preference and taste.
This spot has the same price for lunch and dinner all-you-can-eat. However, during dinner, they have more options. So, it is recommended to try their all-you-can-eat at dinner time.
Additionally to the all-you-can-eat menu, they offer an a la carte menu, as well as some delicious lunch bento box specials.
Tsukimi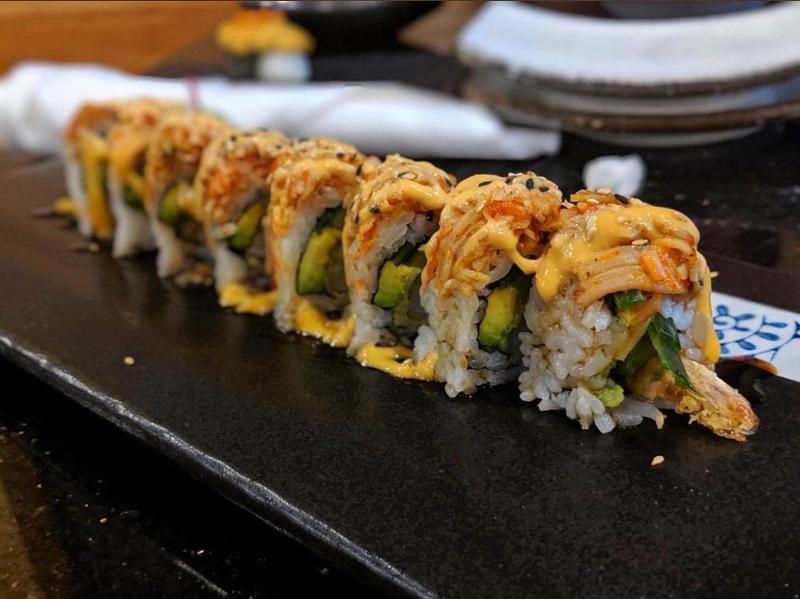 Address: 12400 N Interstate Hwy 35 A-111, Austin, TX 78753
Phone: +1 512 386 1037
Price: from $27.95
Established in 2018, Tsukimi is a Japanese restaurant with the goal to enhance the Japanese cuisine culture in Austin. They desire to offer a unique cultural experience like no other.
The restaurant's ambiance and the menu are all about being exotic yet familiar, decadent yet comfortable. They love creating contrasts along their All-You-Can-Eat, Omakase, and a la carte menus.
The quality of sushi here is good, consistent, and fresh. The Agedashi Tofu is top-notch, and it's well worth coming here to try this dish alone.
East Buffet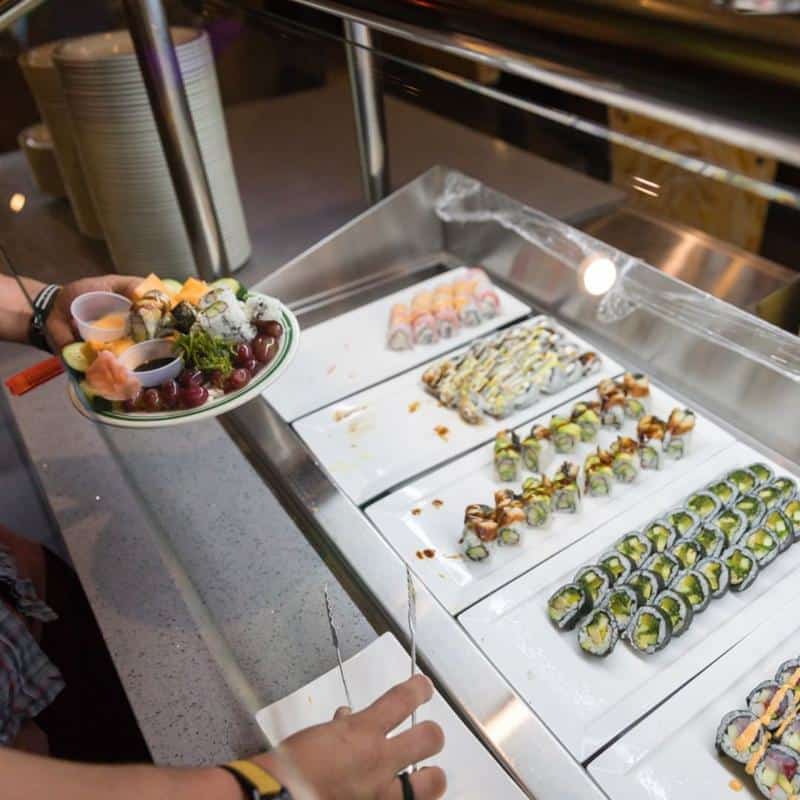 Address: 6425 S I-35 Frontage Rd #165, Austin, TX 78744
Phone: +1 512 520 8035
East Buffet is a laid-back spot south of Downtown Austin in the Southbrook Tower Mall. It offers a pan-Asian buffet with an excellent mix of dishes.
At East Buffet, instead of getting an all-you-can-eat option, you are offered a self-service spot where you pay by the pound. So if you load up on sushi, you have a cost-effective way to get sushi.
Still, apart from sushi, you can get several other delicious dishes. Specifically, East Buffet specializes in Chinese and Mongolian cuisine.
Otoko Austin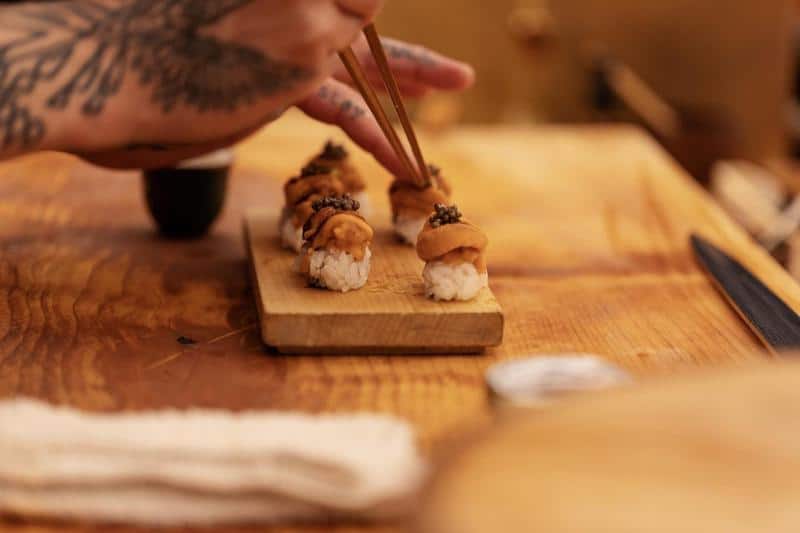 Address: 1603 S Congress Ave, Austin, TX 78704
Phone: +1 512 994 0428
Price: from $150
Otoko is definitely one of the best sushi spots in Austin. Opened and owned by Chef Yoshi Okai, the restaurant serves a mix of traditional Japanese food with a pinch of local Texan flavor.
At Otoko, you will undoubtedly have a unique culinary experience. You will taste a fusion of Japanese and Mexican cuisines and even get to try intriguing ingredients such as grasshoppers and crickets.
The restaurant has only 12 seats, and instead of booking a reservation, tickets are purchased 3 months before dining. So, this is a spot for a special occasion as it is an expensive option. But for the price, you are getting top-quality dishes.
Kome: Sushi Kitchen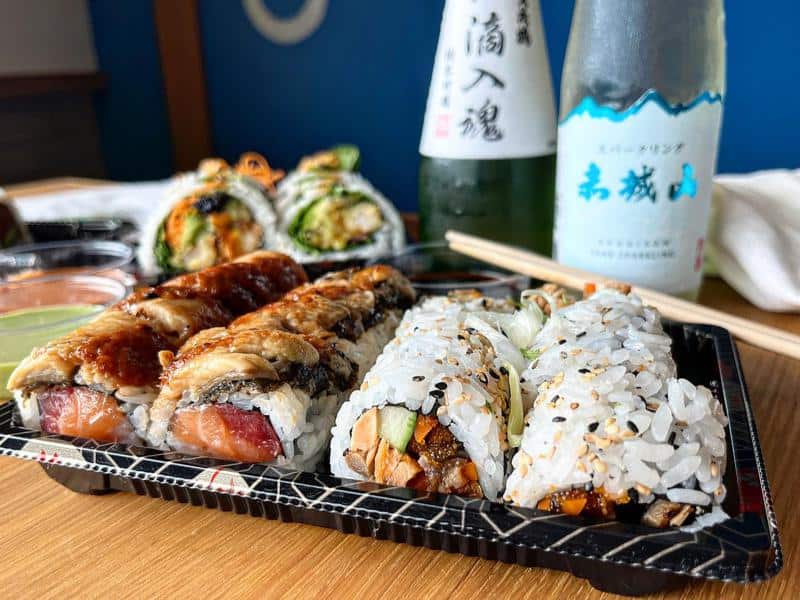 Address: 5301 Airport Blvd #100, Austin, TX 78751
Phone: +1 512 712 5700
Price: from $22
Kome is a trendy Japanese restaurant with homestyle Japanese plates in a stylish, bamboo-accented space. This is the perfect spot for an authentic Japanese dining experience.
Serving up all your favorite sushi dishes and other Japanese staples, Komé is an excellent choice for either lunch or dinner. Furthermore, its casual and unpretentious ambiance makes it ideal for a hang-out spot.
Although it has homestyle cooking, the dishes are really well done, and the sushi is super fresh. It does not have an all-you-can-eat option. However, you can choose sushi combos of nigiri and rolls at affordable prices.
Kura Revolving Sushi Bar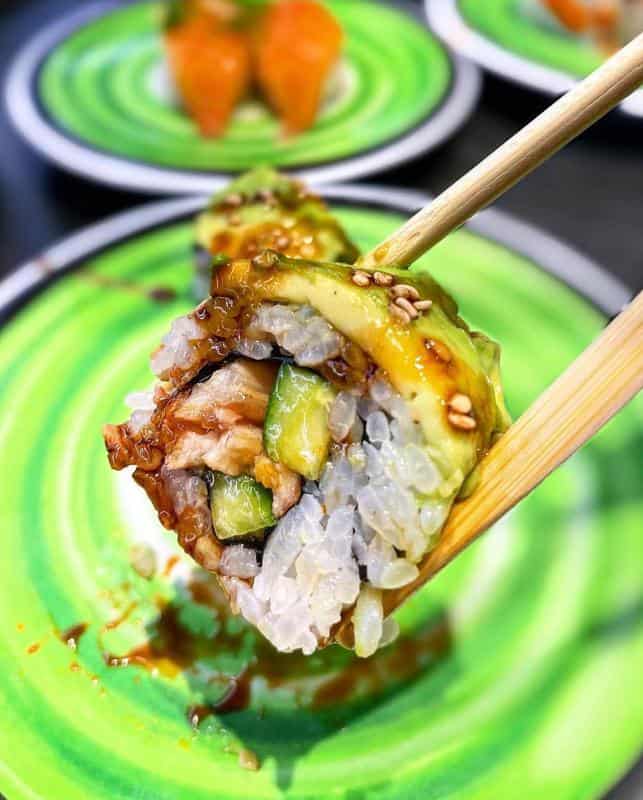 Address: 6929 Airport Blvd Suite 125, Austin, TX 78752
Phone: +1 737 209 8799
Kura Sushi Bar is an innovative and tech interactive Japanese restaurant concept established in. It is the only revolving sushi restaurant in Austin, providing a unique experience and exceptional sushi.
Kura follows a simple concept. Each plate costs $3.05, and you can choose as many as you wish. The plates revolve on the conveyor belt, and whichever appeals to you, you can simply take it.
A unique attribute of this conveyor belt sushi restaurant is that they have gamified the eating process. After you eat 5 plates, you get to play a game, while after 15 plates, you win a prize.
IchiUmi Sushi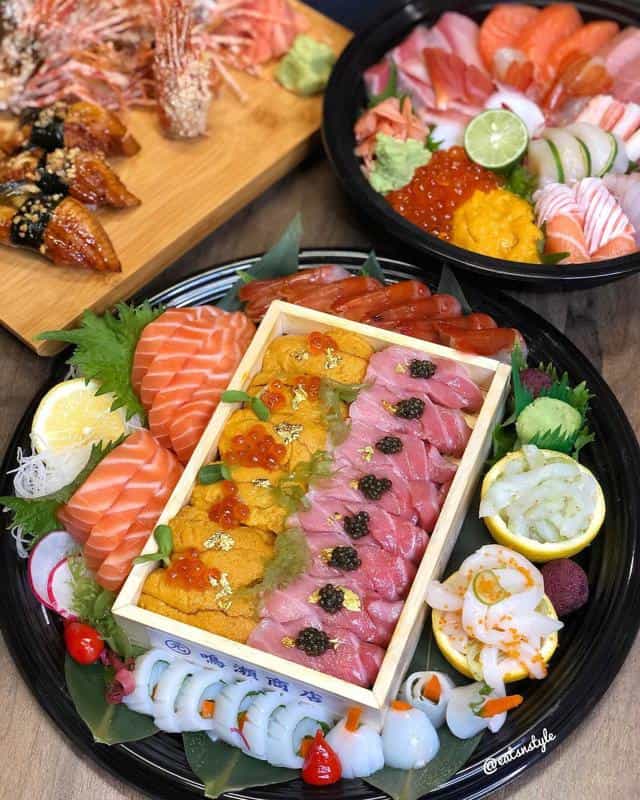 Address: 9503 Research Blvd #500, Austin, TX 78759
Phone: +1 512 795 8666
Price: from $16
Ichi-Umi Sushi is undoubtedly one of the best spots for sushi in Austin. It is a popular modern Japanese restaurant offering innovative rolls and hot dishes in a friendly environment.
At IchiUmi, cooking is all about people. Food has the power to bring everyone together. No matter what culture, everywhere around the world, people eat together
Thus, the restaurant shares its love for sushi by offering fantastic unique rolls. They serve from traditional rolls to contemporary flavorful sushi rolls. The best way to fully engage in their sushi, get one of the sushi special deals and combos.
Tomodachi Sushi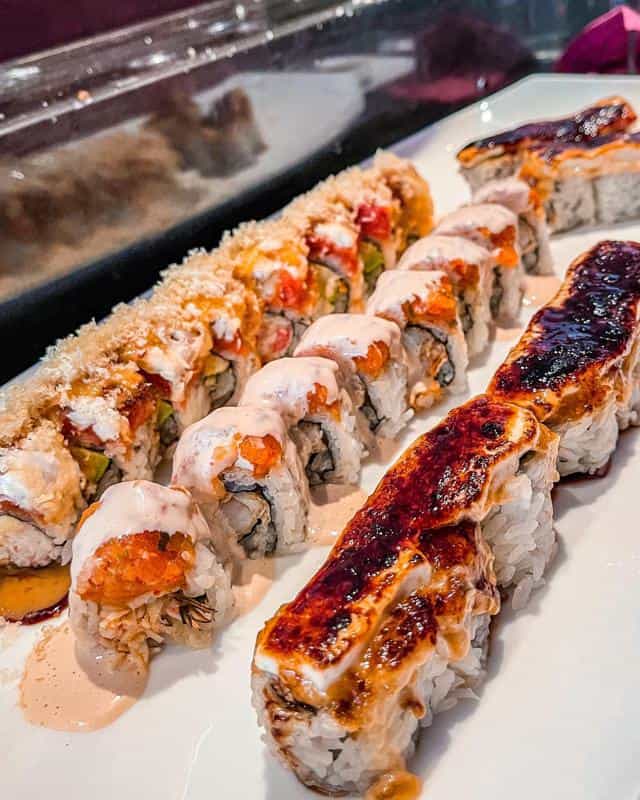 Address: 4101 W Parmer Ln, Austin, TX 78727
Phone: +1 512 821 9472
Price: from $9.95
Tomodachi Sushi is a modern, stylish Japanese cuisine restaurant tucked away in a small strip on Parmer lane. It is a little hidden gem with a cozy ambiance and delectable sushi, rolls, and sashimi.
Tomodachi serves delicious traditional Japanese dishes prepared with fresh Japanese ingredients such as aji, Japanese horse mackerel imported from Tsukiji fish market in northern Japan, or kampachi, wild yellowtail from the Honolulu fish market.
Although the restaurant does not offer an all-you-can-eat option, they have several sushi combos and special deals to savor their delectable rolls at affordable prices.
Midori Sushi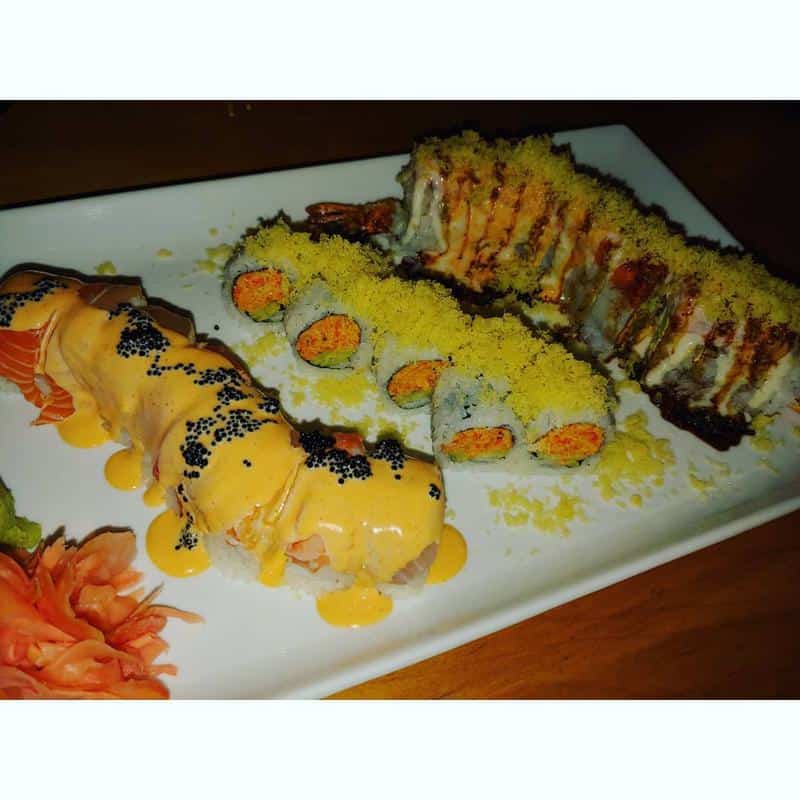 Address: 13435 US-183 Hwy #301, Austin, TX 78750
Phone: +1 512 257 1411
Price: from $21.95
Midori Sushi opened its doors in 1999. Since then, it has become known for its original menu and tasty creations. It is an ideal sushi bar for a romantic evening or a fun celebration with sake and sushi.
The restaurant offers classic Japanese and Korean dishes in a casual dining seating area decked out in bamboo with private booths. You can enjoy a variety of dishes, from comfort food to quick bites to healthy meals.
However, it does not have an all-you-can-eat option. Still, it offers various sushi combinations, special deals, and even a happy hour sushi deal to savor its fantastic sushi rolls at an affordable price.
Maiko Sushi Lounge
Address: 207 San Jacinto Blvd #202, Austin, TX 78701
Phone: +1 737 258 7563
Price: from $18
Located in the heart of downtown Austin, Maiko Sushi Lounge offers food where the east meets the west. It is a hip yet authentic restaurant with a refreshing atmosphere high in energy and dedication.
Everything they serve is always top-quality. The sushi is delicately prepared and as fresh as you can get. And also, the extensive menu of appetizers, entrees, and desserts is simply delicious.
Maiko Sushi does not have an all-you-can-eat option. However, they offer sushi combos and even a happy hour sushi deal to savor its fantastic sushi rolls at an affordable price.
Umi Sushi Bar & Grill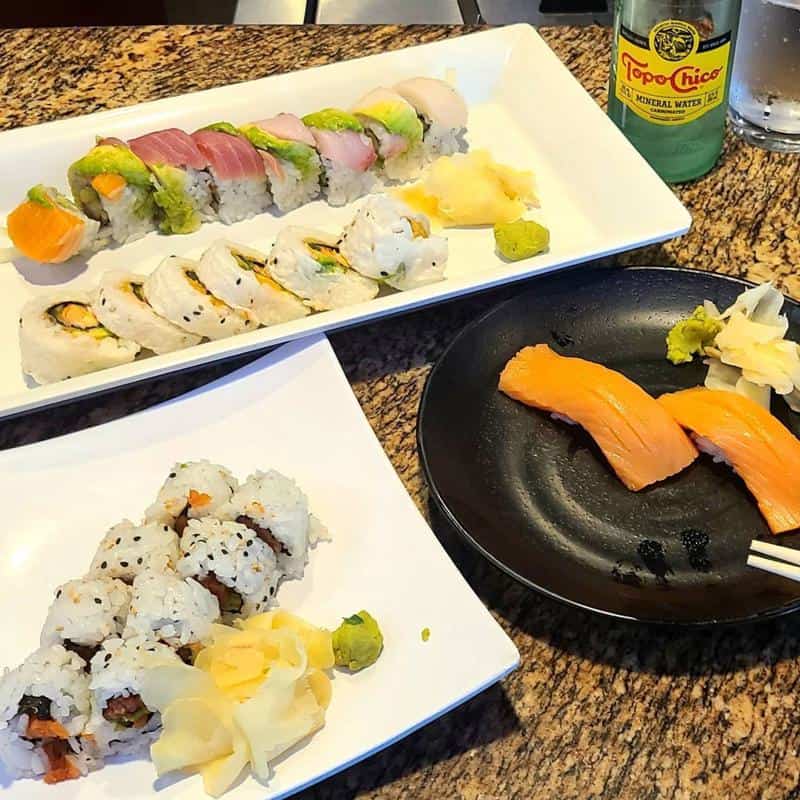 Address: 5510 I-35 400, Austin, TX 78745
Phone: +1 512 383 8681
Price: from $12
Opened in August of 2000, Umi Sushi offers traditional and innovative Japanese dishes in a modern and stylish establishment. Furthermore, they have a full bar selling classic Japanese drinks, cocktails, and other beverages.
The menu consists of delicious hot and cold appetizers and entrees ranging from gyoza, tempura, teriyaki, udon, and steak. Also, you can choose from Banana Tempura or Cheesecake Tempura for the perfect ending.
Although there isn't an all-you-can-eat option, you can find sushi combos, bento boxes, or dinner from the sushi bar to savor its fantastic sushi rolls at an affordable price.
Read More:
Final Thoughts
Austin is a city that knows how to have fun and entertainment. Similarly, the city's culinary scene is fun and exciting with diverse cuisines. Still, Japanese food is plentiful around here. Sushi is a fun and delicious food that can be prepared with many combinations of meats, veggies, and sauces. All of these restaurants have outdone themselves with traditional sushi, and some have added a twist.