If you have a sweet tooth, a visit to the Sonic is simply a must. In addition to their American-style fare like burgers, hot dogs, and fries, this popular drive-in fast food restaurant also serves a variety of thick, creamy milkshakes.
Customers can choose from a good number of classic flavors, as well as some unique milkshake options.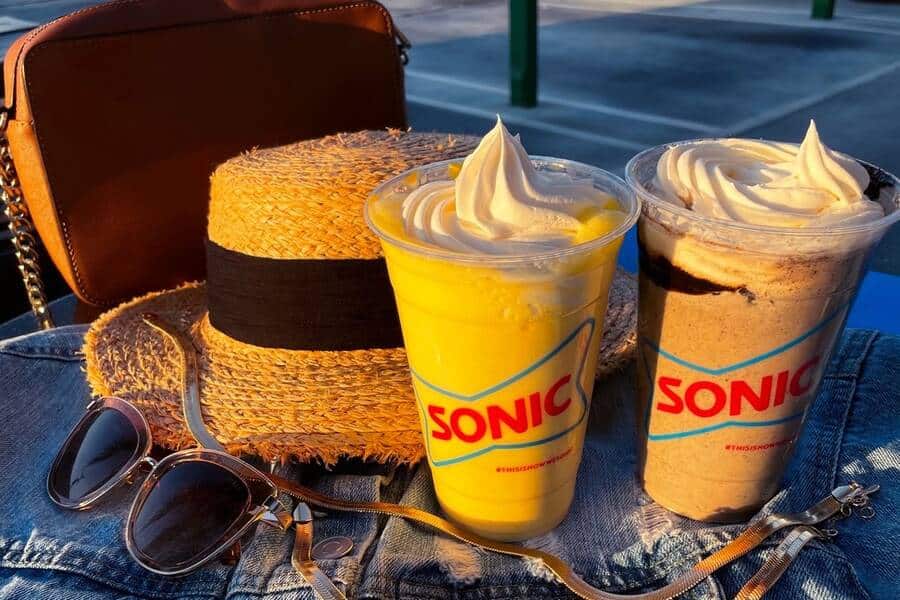 This delicious dessert at Sonic comes in different sizes: mini (10 oz), small (14 oz), medium (20 oz), and large (32 oz).
Master Shakes and Classic Shakes
The milkshake menu at Sonic Drive-In consists of classic and master shakes. If you want to keep it simple, opt for one of the classic shakes like vanilla, chocolate, and strawberry. As for the master shake, each comes with a topping. For instance, you can get the Oreo Cheesecake or go for the Oreo and Reese's Peanut Butter Shake.
While there are plenty of mouthwatering flavors to choose from, we've decided to put together a list of our favorite 10 sonic shakes.
List of the Best Sonic Milkshakes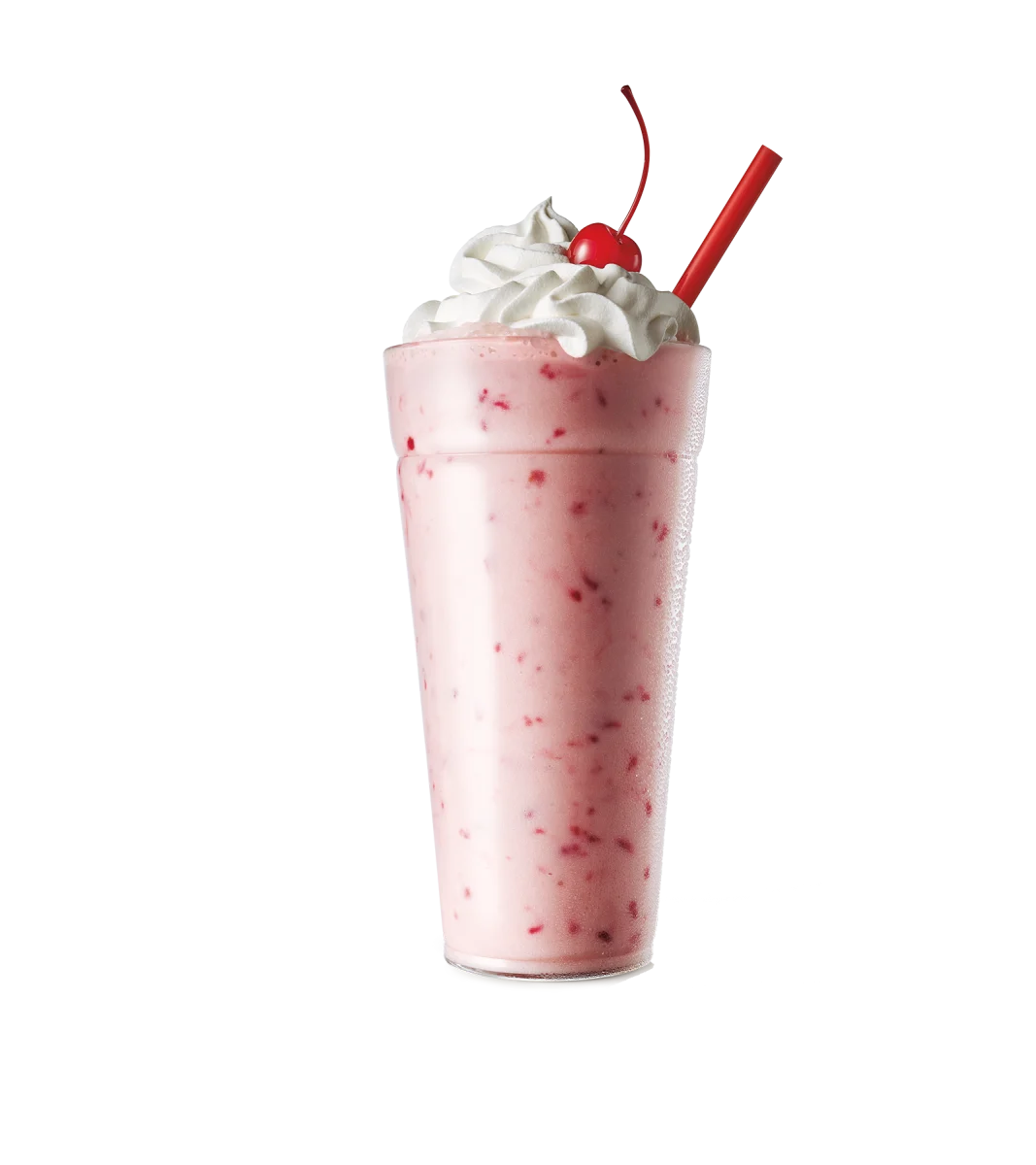 If you feel like having a classic milkshake that reminds you of your childhood, get the delicious strawberry shake at the Sonic Drive-In. Strawberry Shake at the Sonic is made from real strawberries and yummy vanilla ice cream mix.
Instead of a manufactured taste that you feel in shakes made from artificial flavors, the strawberry shake at this place has a fresh texture. The good news is that you can load your strawberry shake with extra strawberries.
We should also mention that the strawberry flavor in this milkshake is not overpowering. You will note the hints of fresh strawberries, but will also taste the cherry and the whipped topping. The Strawberry Shake may not be the most popular share at Sonic, but it is better than similar shakes that you can find in other dessert eateries.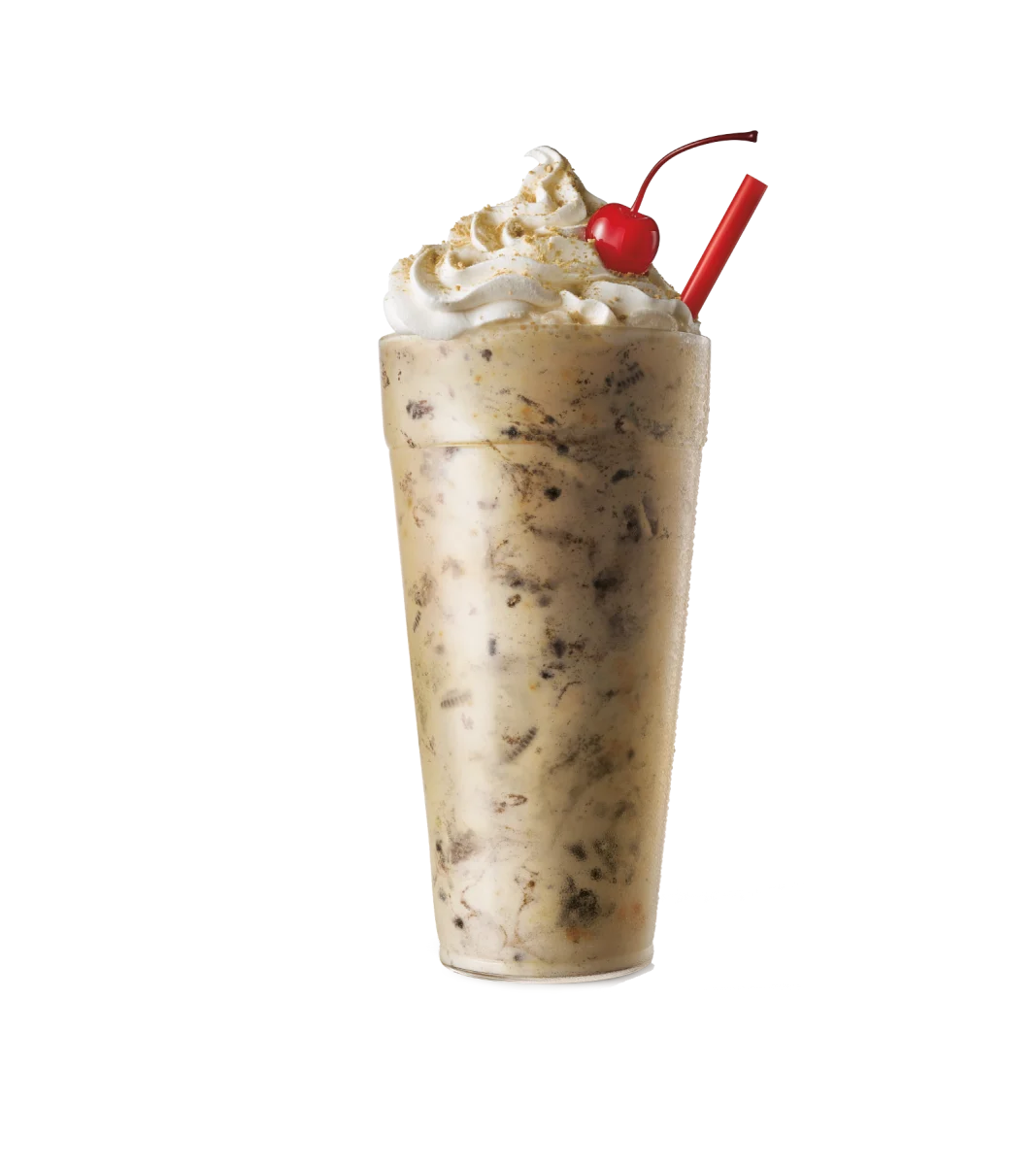 No visit to the Sonic Drive-In is complete without trying their iconic Oreo Cheesecake Master Shake. This is essentially the same as the regular Cheesecake shake at Sonic, but the Oreos give it more texture and a crunchy chocolate flavor. If you like Oreos, you will instantly fall in love with this unique milkshake creation.
As you take that first sip, you will notice the cheesecake flavor. After a while, your taste buds will come across cracker pieces and flavorful Oreo cookies. Some customers note that this milkshake has some caramel notes as well.
You can drink the Oreo Cheesecake Master Shake with a straw, but you can also use a spoon. To sum it all up, this unique milkshake from Sonic's Master Shake list is kind of somewhere between a vanilla and a chocolate shake. It doesn't have that full chocolate taste. Instead, it offers a perfect balance of cheesecake vanilla and chocolate flavors.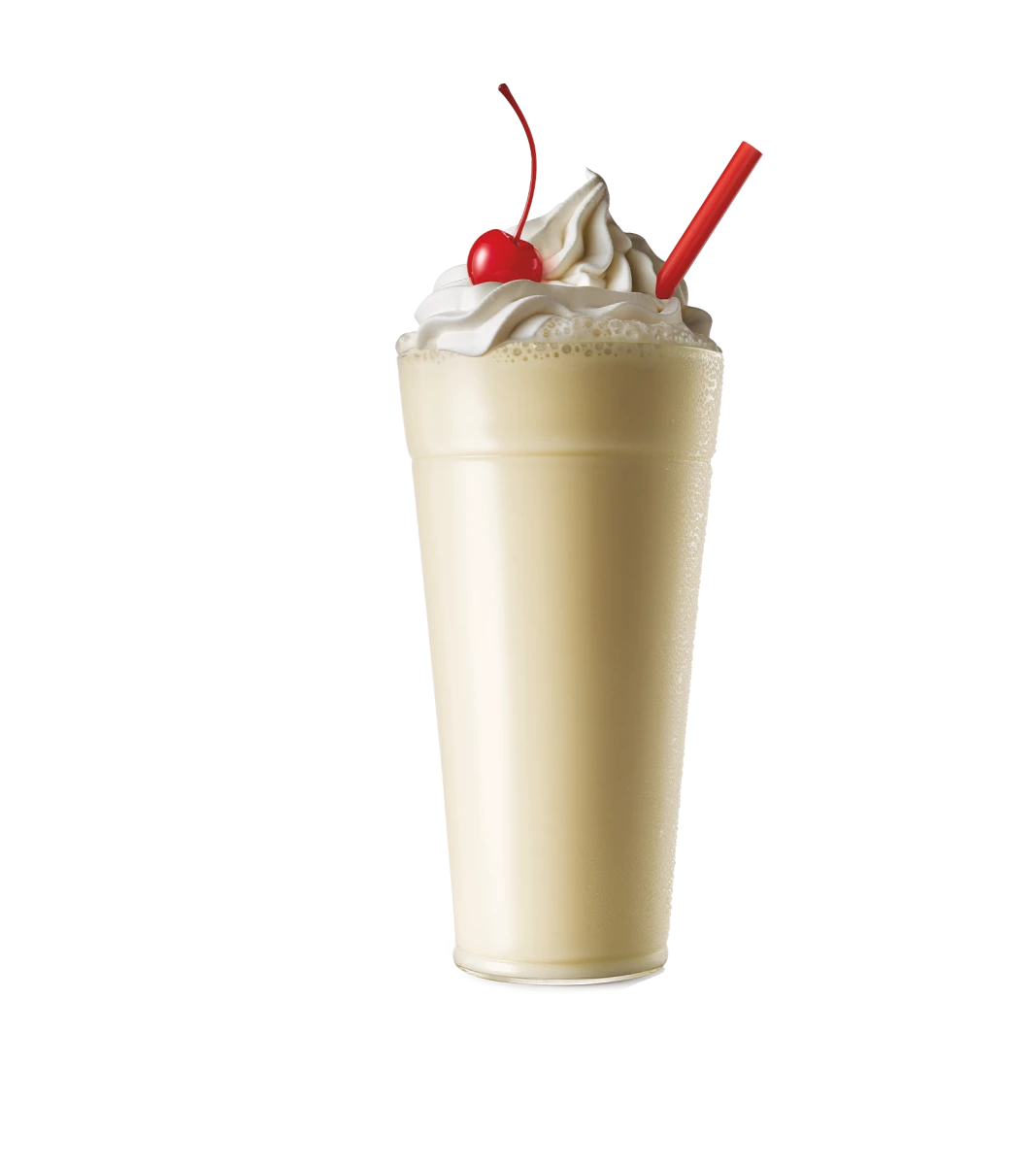 Next on our list of the best Sonic shakes is the Vanilla Classic Shake. This is pretty much a straightforward traditional milkshake with no additional tastes. Here at the Sonic Drive-In, the Vanilla Classic Shake is made with real vanilla ice cream, cherry, and whipped topping.
A classic flavor that will never go out of style, this milkshake is ideal for people looking for something simple in their milkshake. The flavors here are not that complex, but there is still a creamy and thick flavor with vanilla notes present.
To simplify it all, this is your typical liquid vanilla-flavored ice cream. Although there are definitely more exotic options on the sonic milkshakes menu, this classic vanilla shake at the Sonic is quite popular with fans of the vanilla flavor and is worth ordering. It has about 820 calories and you can even customize it with some extra chocolate and strawberries. Vanilla Classic Shake is simply the perfect accompaniment to any meal or snack at Sonic.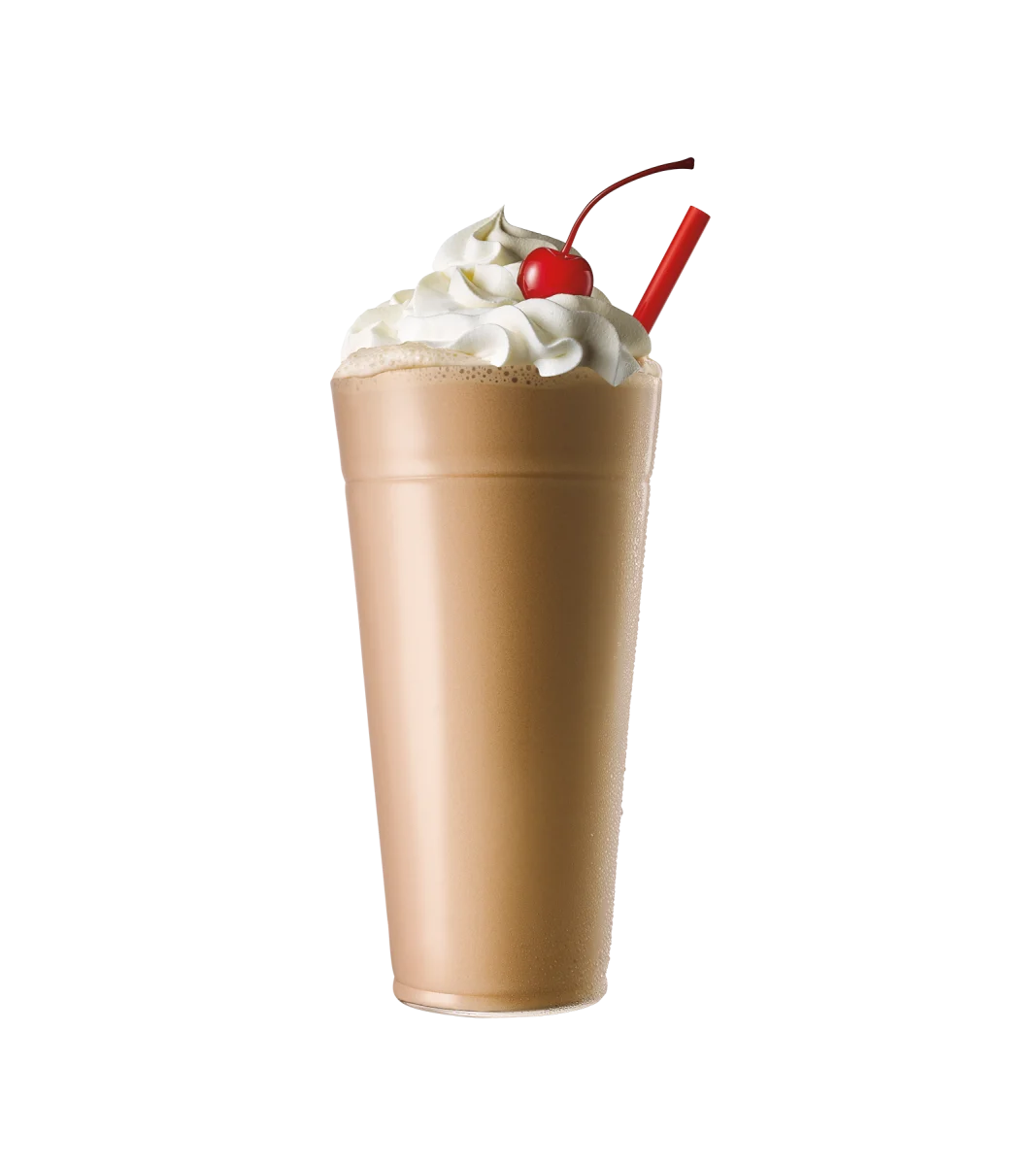 No list of best sonic shakes would be complete without mentioning the Hot Fudge Shake. Chocolate lovers searching for a perfect milkshake at the Sonic Drive-In should not leave this place before trying the delicious Hot Fudge Shake.
With hot fudge sauce and an ice cream base, this flavorful shake at Sonic promises to satisfy your taste buds.
It has the sweetness of vanilla ice cream, but also a dark chocolate note that many people like.
Although the Hot Fudge Shake is not bitter, customers with a more sensitive tongue will probably notice the difference between a regular chocolate shake and this milkshake which offers dark chocolate notes.
In addition to its classic strawberry Shake, Sonic also offers Strawberry Cheesecake on its Master Shake menu. If you are a fan of strawberries, but also like to enjoy a slice of cheesecake, you'll want to try this unique Sonic shakes creation.
The difference between these two milkshakes is that the Strawberry Cheesecake contains a few graham cracker crumbs. There is also a significant difference in the ratio of cream and strawberries in these two milkshakes.
Both milkshakes come with fresh strawberry pieces, whipped topping, and a sweet cherry on top. We also have to notice that the Strawberry Cheesecake has a more liquid dessert vibe than a traditional milkshake.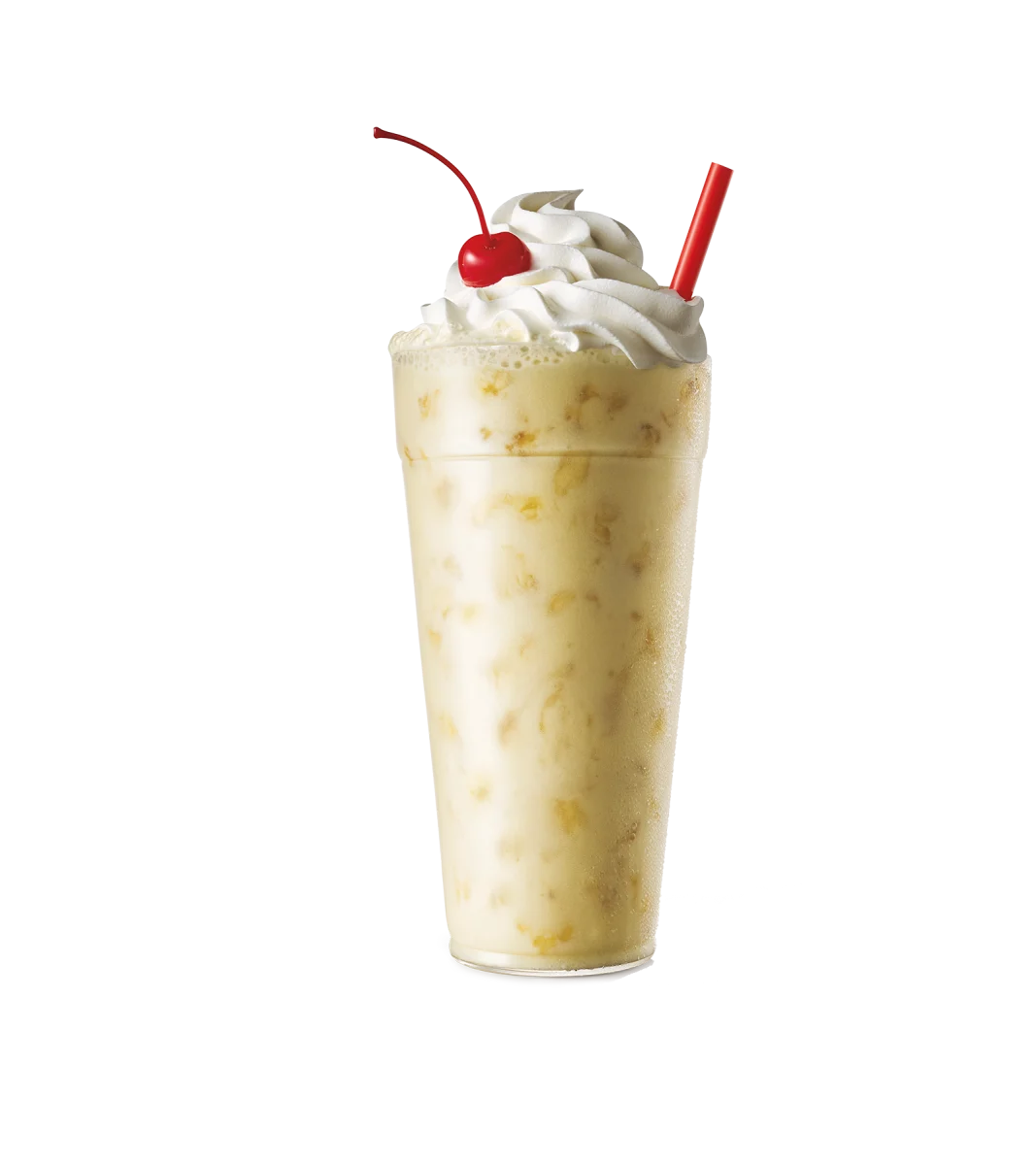 Next on our list of the best Sonic shakes is the iconic Banana Shake. It is without a doubt one of the thickest shakes on the menu here at the Sonic Drive-In. The banana flavor here is not overwhelming, but still quite present.
What's so special about this milkshake at the Sonic Drive-In? The bananas are real, although they are still frozen and don't taste super fresh. However, it is still better than artificial banana flavoring which is used in some other dining establishments.
The thickness comes from the real bananas that Sonic used for this milkshake. You can add additional toppings like chocolate and strawberries to these milkshakes. There are about 850 calories in this milkshake. Just take our advice and eat the Banana Shake from the Sonic Drive-In with a spoon. You'll thank us later.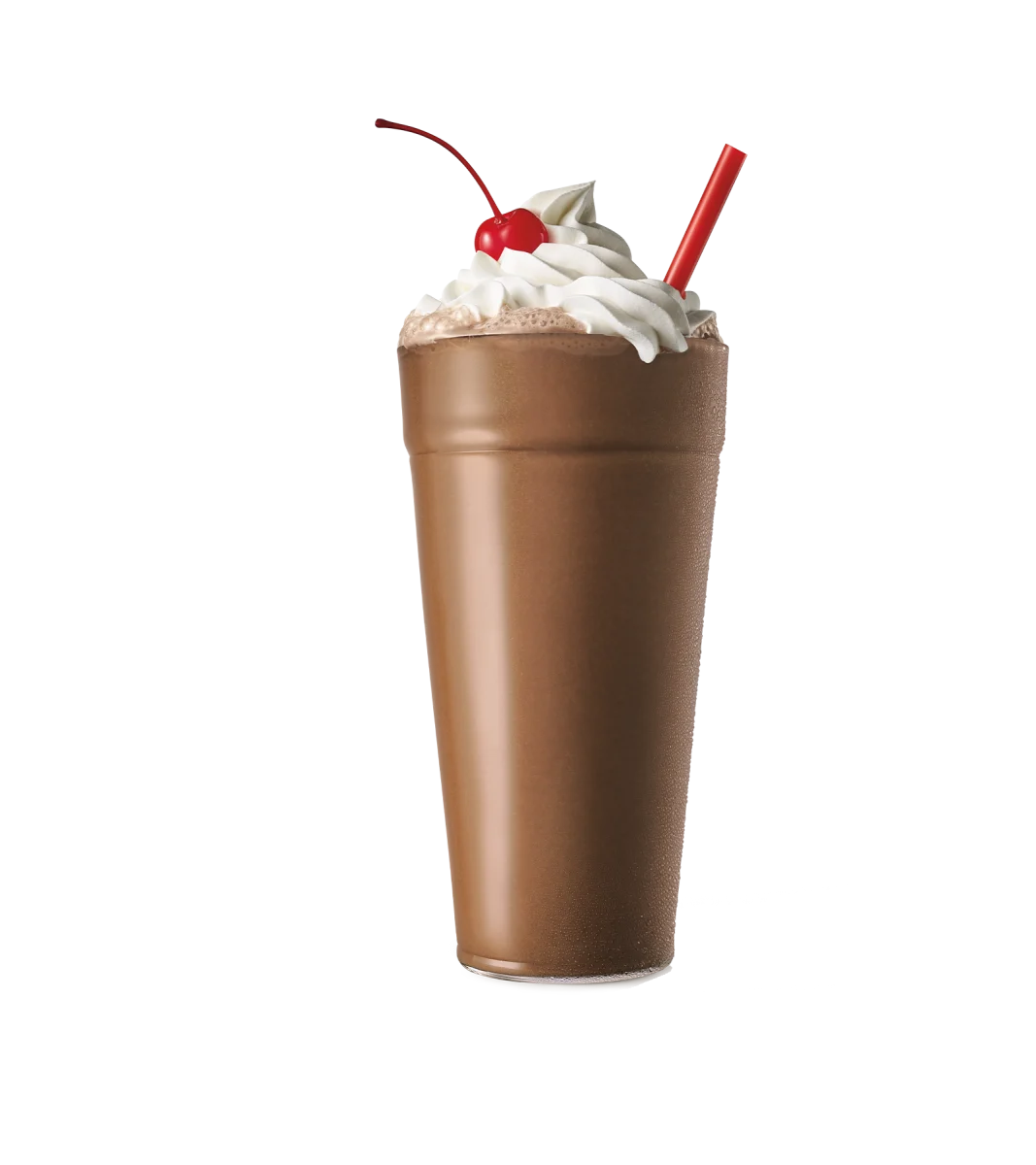 One of the most basic shakes that you will find on the Sonic menu, the Chocolate Shake offers a classic chocolate flavor with some pretty decent texture. This milkshake is a great option for visitors who wish to skip creamier, diverse flavors, and weird combinations.
The Chocolate Shake at the Sonic Drive-In is just vanilla ice cream and chocolate syrup without any toppings. Although this milkshake may sound basic, the notes it delivers are spot on.
You can also upgrade the flavor and texture by adding things like peanut butter or Oreo cookies to your Chocolate Shake. This Sonic milkshake has about 900 calories.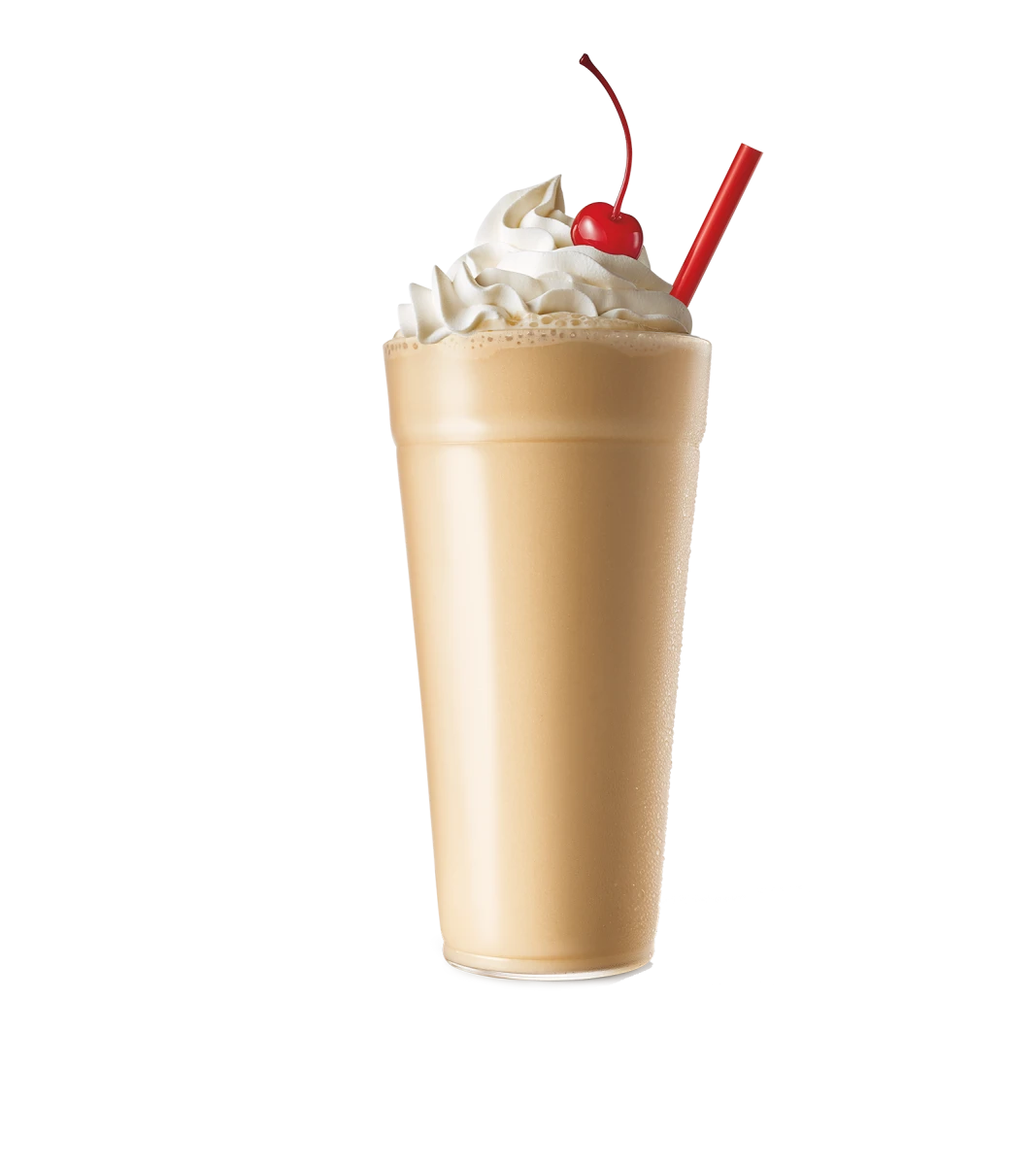 If you are a fan of caramel flavor, make sure to get this tasty Sonic milkshake with a flavorful kick. The Caramel Shake is a mixture of vanilla ice cream, toasted deep caramel flavor, and whipped topping.
It is a basic milkshake with no additional frills and extra toppings. However, the texture is creamy and the flavors are perfectly balanced.
The Caramel shake has about 830 calories. Wish to add more calories to your Caramed shake? Upgrade the flavor by adding espresso, chocolate, or Oreo cookies.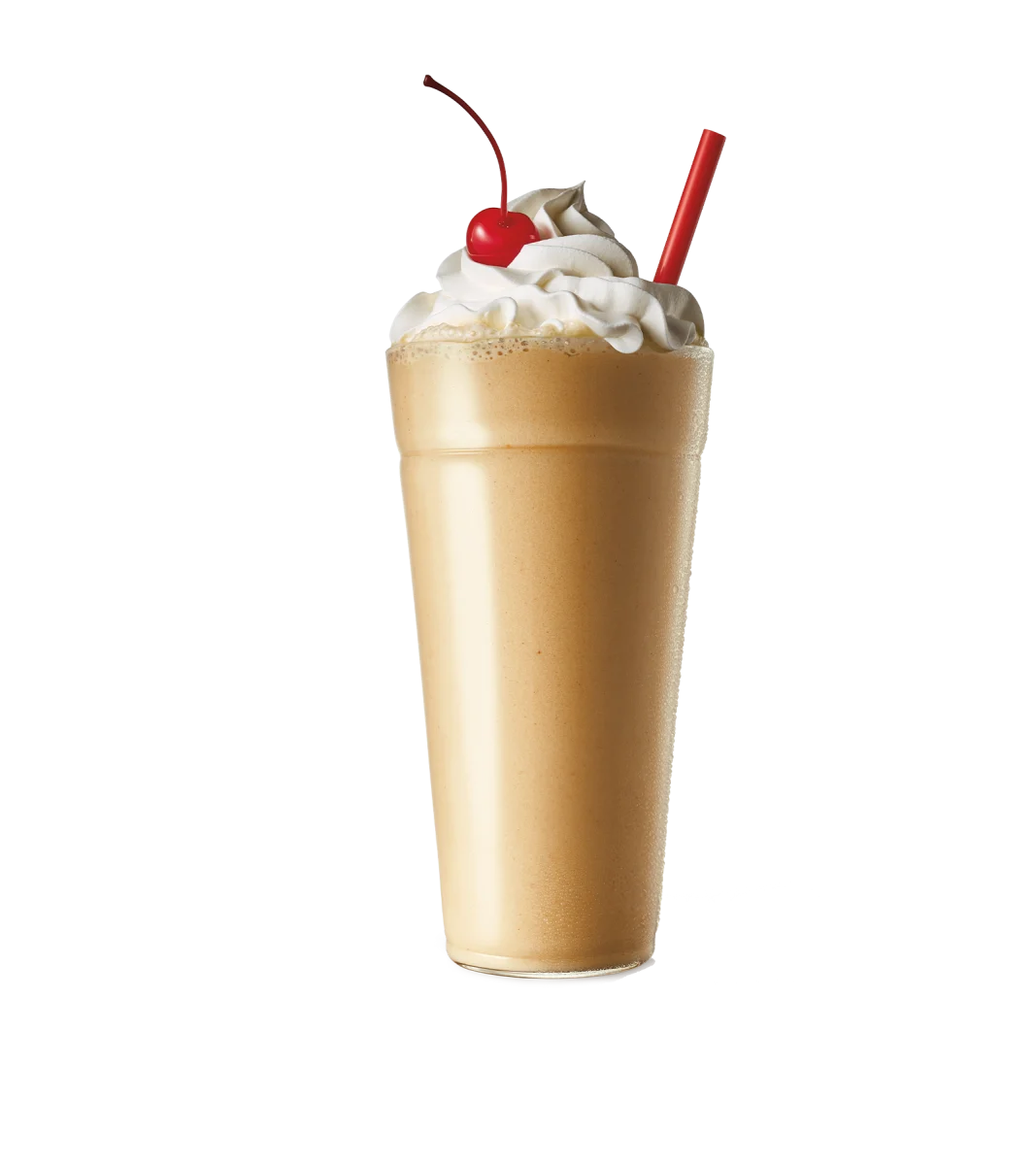 If you are visiting the Sonic Drive-in and want to enjoy the sweetest milkshake ever, order the Peanut Butter Shake. Rich in calories, this milkshake will definitely satisfy your sugar cravings.
The Banana Shake is definitely a thick milkshake, but the thickness of the Peanut Butter Shake at Sonic is really something. You will probably have to take a break between sips or simply use a spoon for the Peanut Butter Shake.
Although there is nothing natural in the Peanut Butter Shake and the texture is quite thick, it still somehow manages to taste great.
The last on the list of our favorite milkshakes at the Sonic Drive-In is the mouthwatering Oreo and Reese's Peanut Butter Shake. You will find this filling shake in their Master Shakes menu.
The milkshake is thick; therefore, it is best to use a spoon rather than a straw when trying the Oreo and Reese's Peanut Butter Shake. This milkshake consists of Reese's peanut butter, crushed yummy Oreo cookies, and Sonic's special shake mix. Toppings for this milkshake include cherry fruit and whipped cream.
Keep in mind that the large size (32 oz) of the Oreo and Reese's Peanut Butter Shake has more than 100 grams of sugar. Therefore, it is best to opt for the small or medium size.
Read More:
Final Thoughts
To sum it all up, the Sonic delivers some seriously awesome milkshakes which can be paired with something from their classic American food menu.
Whether you are craving a traditional Chocolate/Vanilla Milkshake or you are feeling adventurous and wish to try something unique from their Master Shakes menu, Sonic offers something for everyone.